Malmo v Elfsborg is the crunch Swedish title decider you (probably) haven't heard about
Henrik Rydstrom, the innovative manager of Malmo FF

Sign up to Miguel Delaney's Reading the Game newsletter sent straight to your inbox for free
Sign up to Miguel's Delaney's free weekly newsletter
Thanks for signing up to the
Football email
It all comes down to this: Malmo v Elfsborg, separated by three points, meeting in the last game of the season with the Allsvenskan title on the line.
It has been dubbed "the final" by Swedish media. Malmo will deploy more security guards than at any game in the club's history. Elfsborg's fans will be "caged" in one corner of the Stadion Malmo, in an effort to stop celebrations or fury spilling on to the pitch.
Malmo shouldn't even be alive in this race. Henrik Rydstrom's free-flowing team lost 4-2 at third-place Hacken last weekend and thought they were done. But somehow Elfsborg only mustered a draw at home to relegation-threatened Degerfors, scoring a 95th-minute equaliser but failing to add their Aguero moment at the death. The pressure got to both teams, and so it goes to the wire.
Malmo and Elfsborg are wildly contrasting clubs. While Elfsborg hail from a small town, Malmo is Sweden's third city, the literal and metaphorical birthplace of Zlatan Ibrahimovic, and its football team is the most successful in the country's history with 22 league titles.
Their style of play is unique in Swedish football, and eight or nine players can often be found filling the same side of the pitch to progress the ball upfield, or to quickly win it back in hunting packs. They play with a positional freedom that looks off the cuff, but contains patterns of passing and movement drilled on the training pitch by the innovative Rydstrom.
Rydstrom is an unusual character in football, with a masters degree in literary studies and a past writing music reviews in magazines. He is known for his strong socialist principles and his outspoken comments have drawn criticism from right-wing politicians. The manager has been described in the Swedish media as "methodical, process-driven and sophisticated" in his approach, and his methods extend to giving players tactical homework.
The coach demands utter dominance of the ball – Malmo's average possession this season is 64.8 per cent, a long way clear of the rest and higher even than Manchester City in the Premier League (63.2). But he is no disciple of Pep Guardiola. Rydstrom's style has been likened to the fluid Brazilian football of Fluminense coach Fernando Diniz, who recently led his team to the Copa Libertadores and whose "anti-positional" tactics – dubbed Dinizismo – are in stark contrast to Guardiola's more rigid structure so popular in Europe.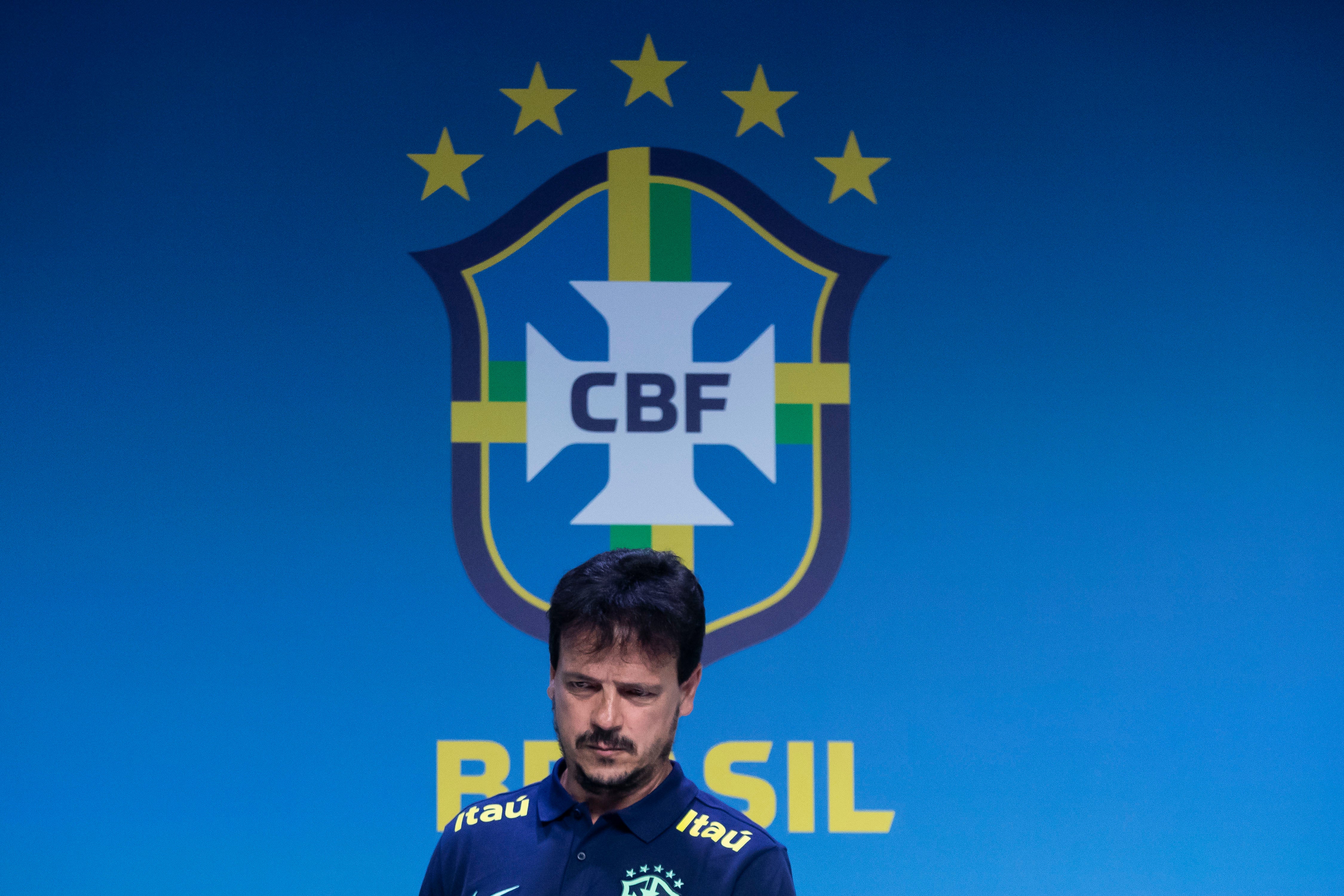 Fernando Diniz is now the head coach of Brazil
Elfsborg are a more typical Swedish team, defensively stable, with the most clean sheets this season. They don't sit deep, but possession is not of high importance to head coach Jimmy Thelin, whose team are dogged and difficult to play against. Elfsborg have committed more fouls than any other side in the league.
But there are no prizes for aesthetics, as the Swedish daily newspaper Expressen stressed this week. "Style plays a role only if it culminates in glory," writes Noah Bachner. "Defeats can be erased from memory if ultimately they don't affect the final table. But only one thing counts. You can drag up statistics on short passes, shots taken, how many Swedish Krona per point and every expected goal. You can moan about Elfsborg's way of playing … But only the trophy matters."
Elfsborg are based in a town called Boras, not far from Gothenburg (the name Elfsborg refers to the region). They have won six Swedish titles in their 120-year history, the most recent in 2012, and their home ground is nicknamed 'Elfsborg Fortress' – a riff on an actual fortification off the coast of Gothenburg – in appreciation of what a notoriously hard place Boras is to go and win.
What plays in Elfsborg's favour is that Malmo have consistently been found wanting in the biggest moments under Rydstrom. "If you want to take charge of the title race, which Malmo had and lost several times, you have to take points from the teams you're fighting against," writes Bachner.
He has a point: Malmo have not won any of their five games this season against key rivals Djurgarden, Hacken or Elfsborg, who thrashed Malmo at the Fortress in May. Malmo had 73 per cent possession, took 19 shots and scored no goals. Elfsborg committed 26 fouls and scored three.
Rydstrom's reputation as more than just a coach who paints pretty pictures depends on this result. "My conviction is that Rydstrom is right for Malmo, regardless of how it goes on Sunday," adds Bachner. "But I am equally convinced that nothing is going to stop him from being branded as something other than a winner [should Malmo lose]. Another missed opportunity, after slipping again like last Sunday, will take time to scrub away."
But this time it is Malmo with home advantage. Elfsborg do not have a Fortress to defend. They are the visitors, and they must travel 150 miles south into the lion's den to claim the prize that narrowly eluded them last weekend. For Elfsborg, a point will do. Malmo must win. It all comes down to this.
Source: Read Full Article