Roman Reigns leukaemia: WWE Universal Champion forced to relinquish belt after revealing '11-year battle' on Raw
WWE champion Roman Reigns has revealed that he is suffering from leukaemia.
The 33-year-old, real name Leati Joseph Anoaʻi, publicly revealed live on Raw that he was first diagnosed with the disease 11 years ago, having been in remission as he rose to the top of the WWE.
But in an emotional address on Monday night, Reigns revealed that his leukaemia had returned.

WWE SummerSlam 2018 results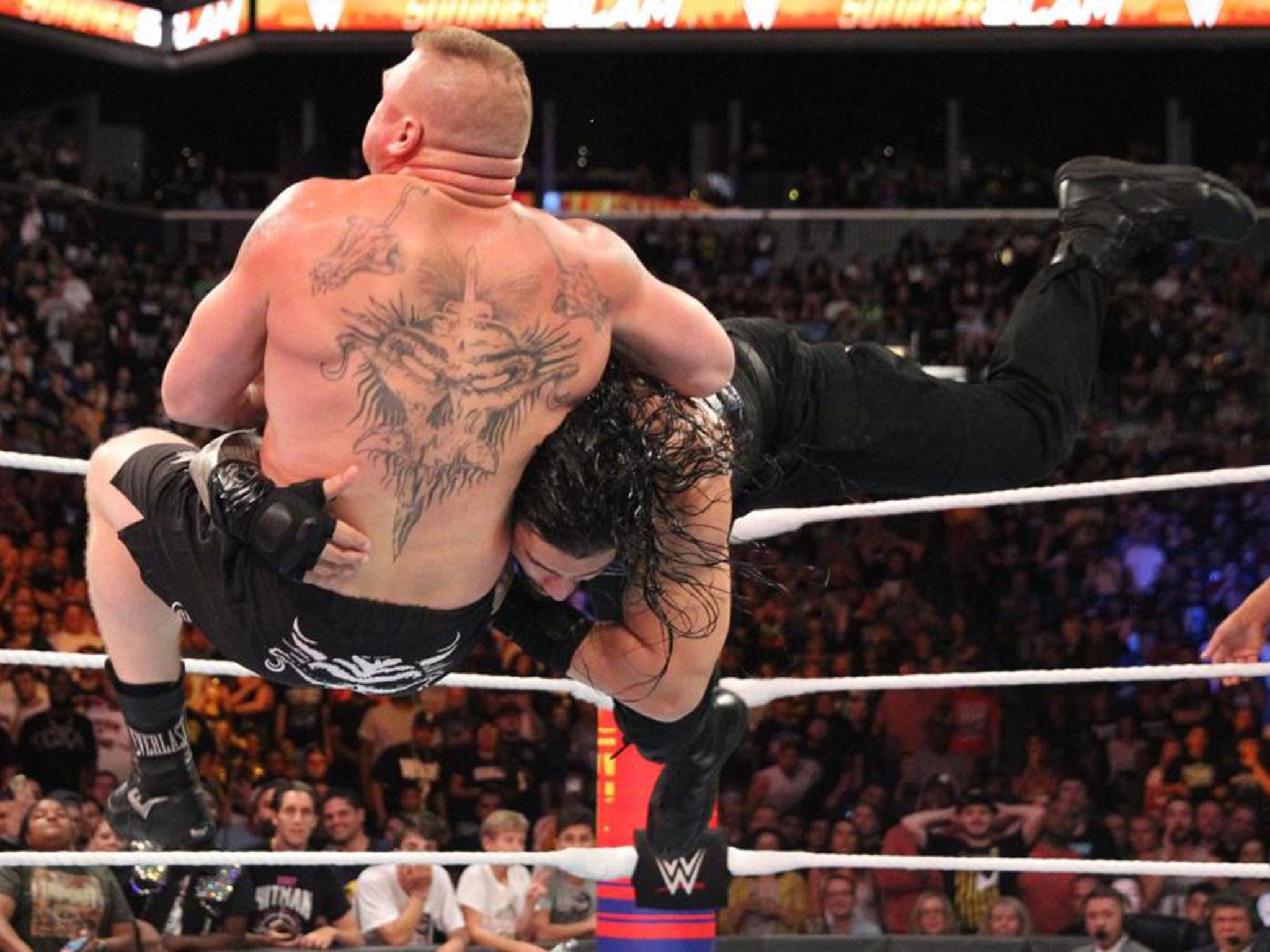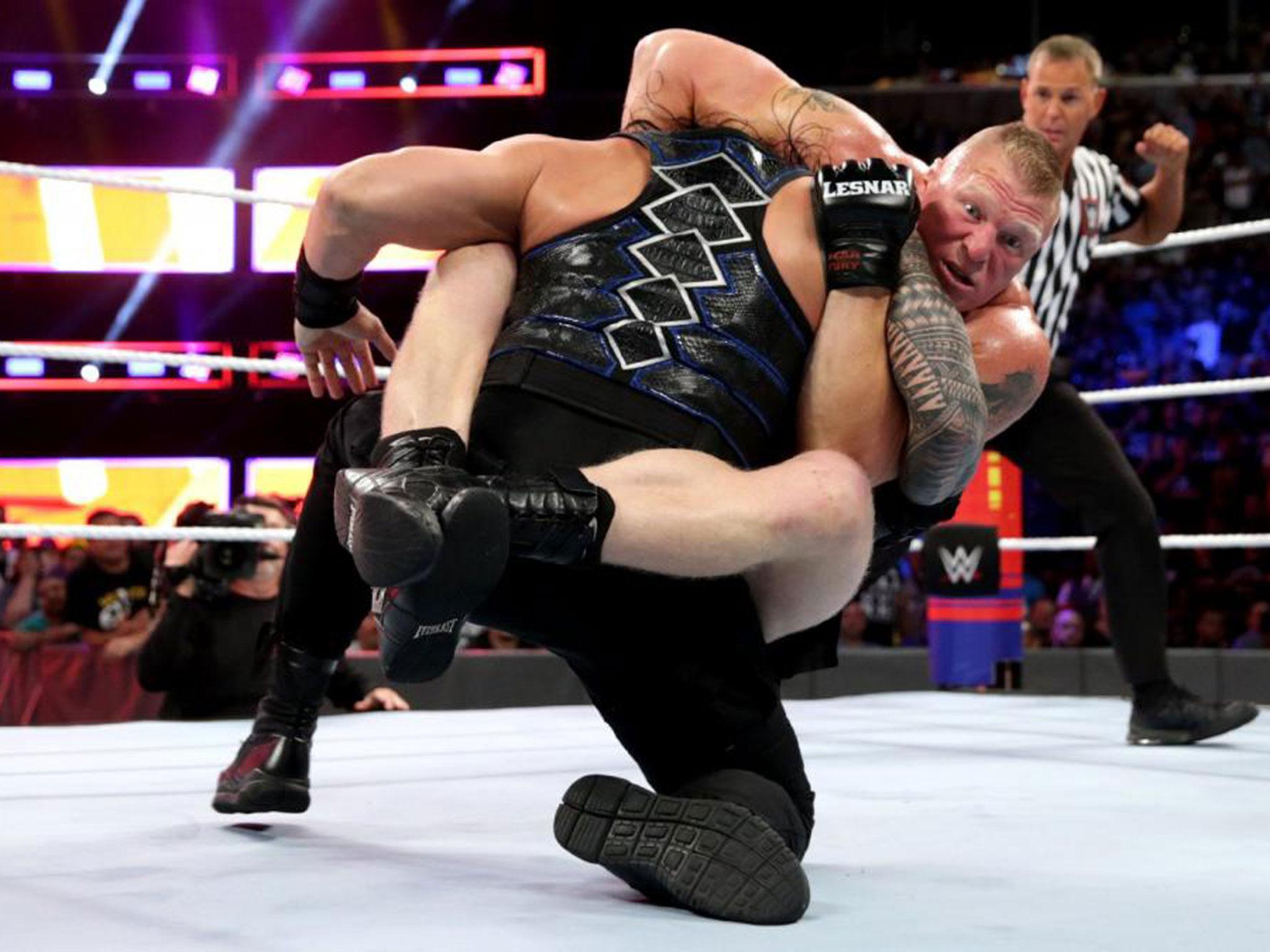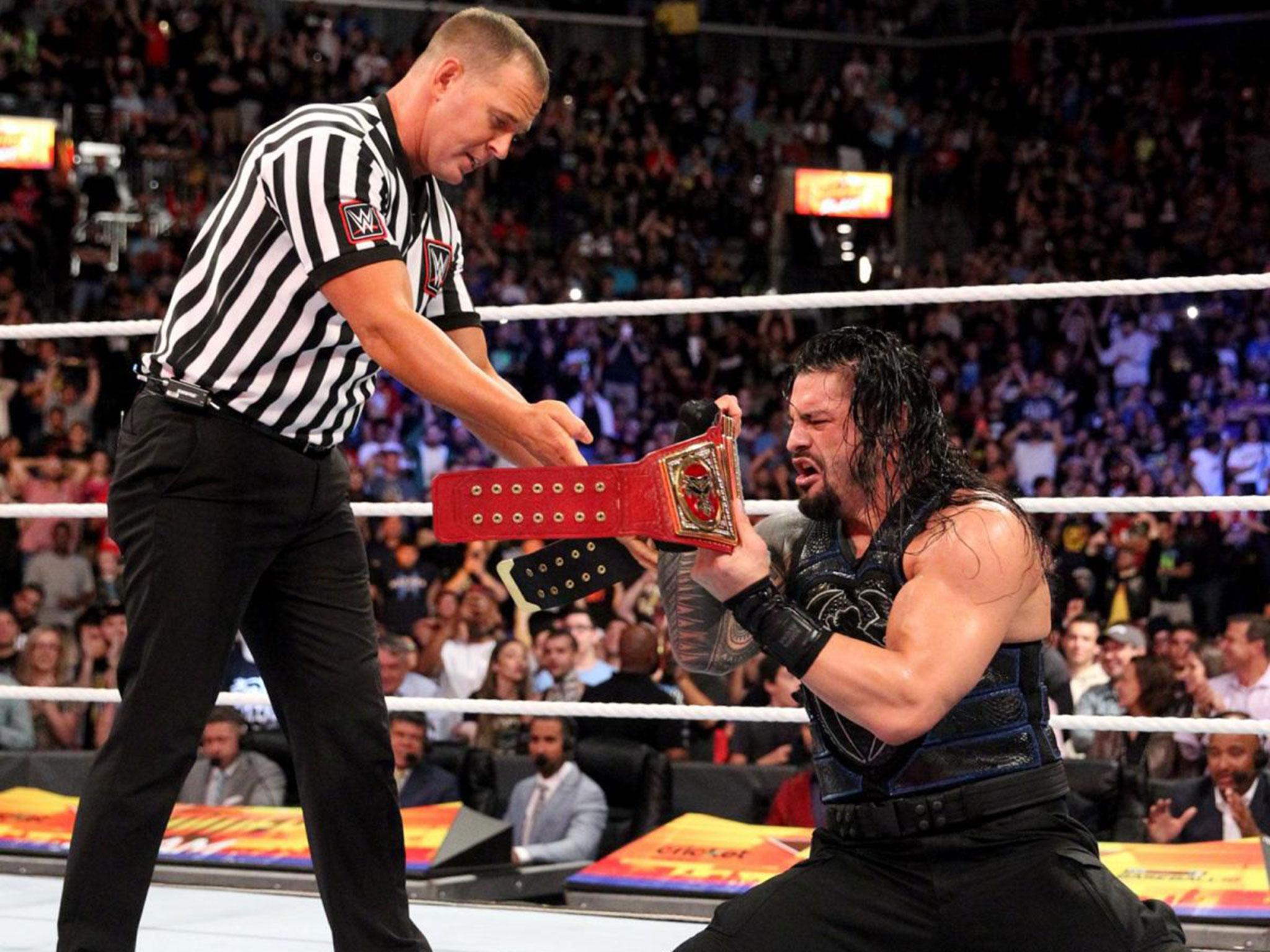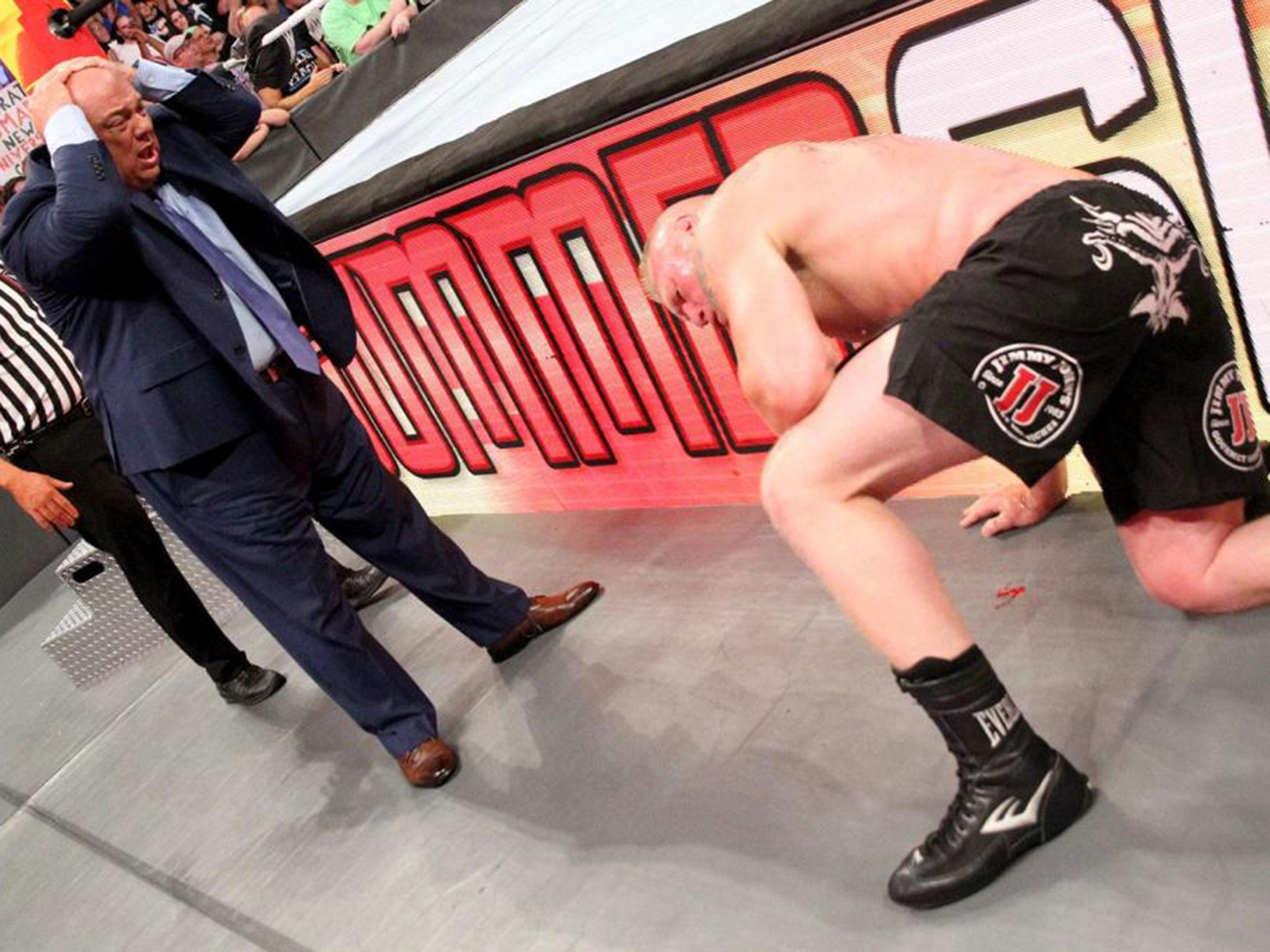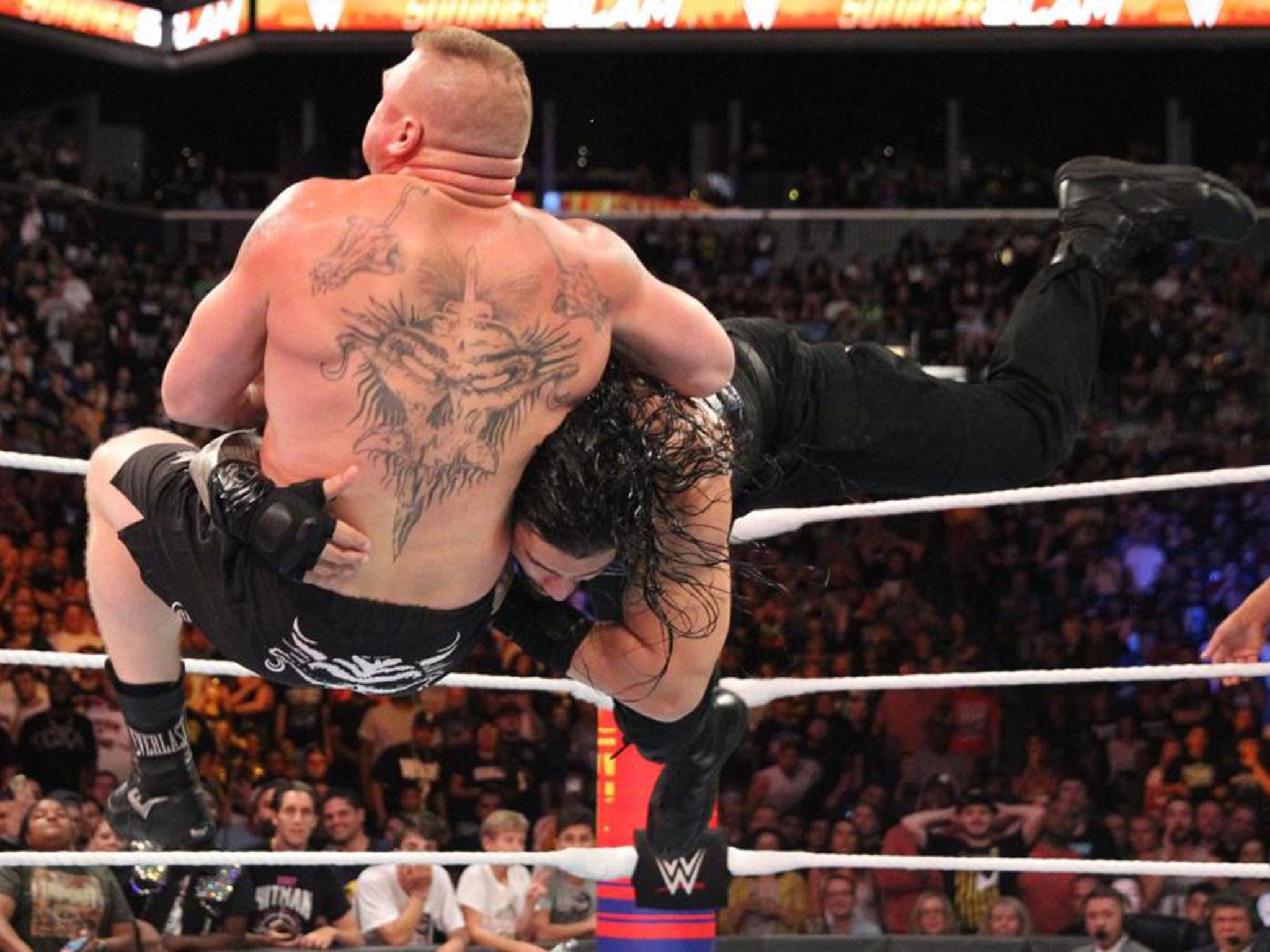 1/27

Brock Lesnar vs Roman Reigns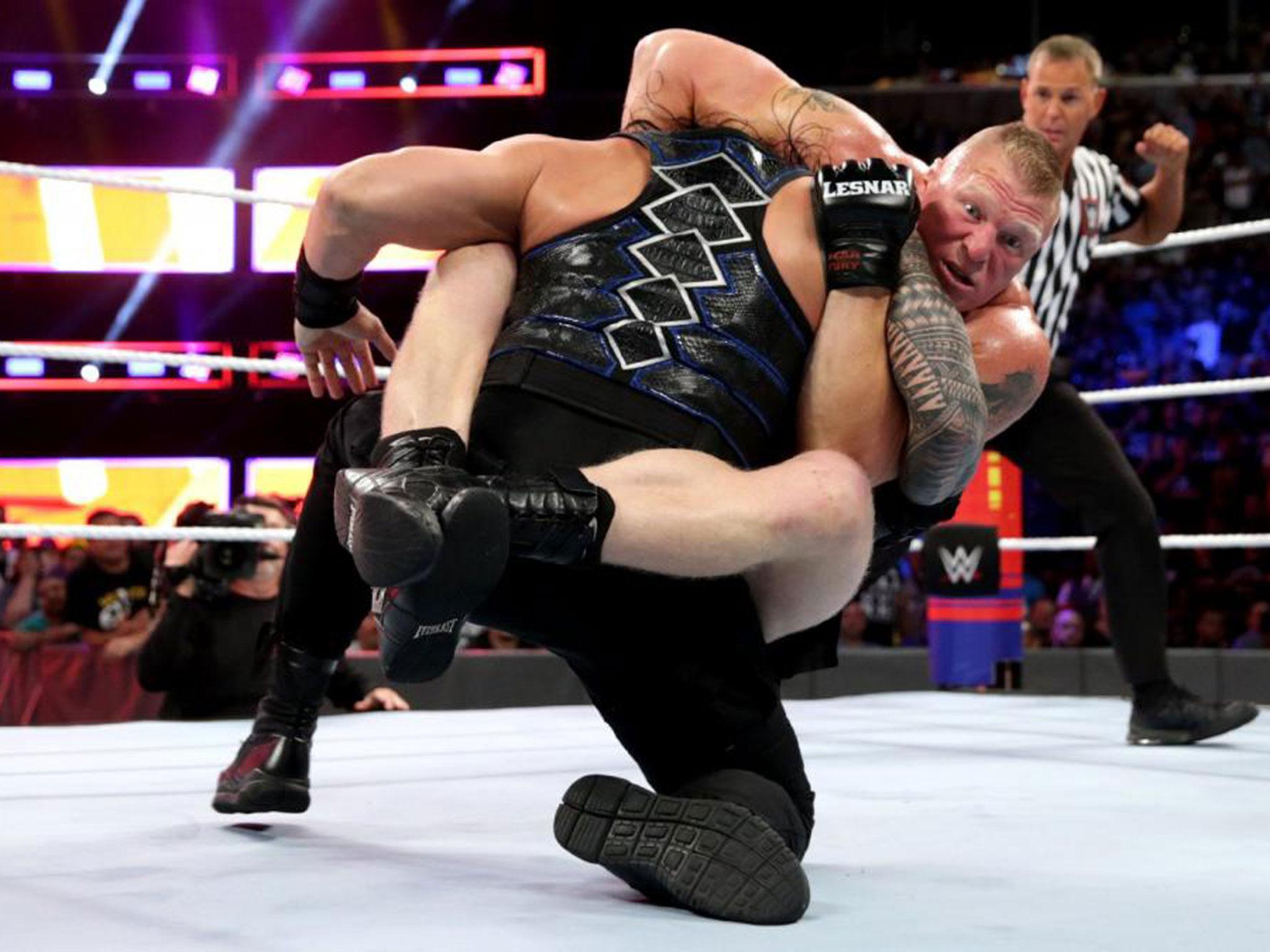 2/27

Brock Lesnar vs Roman Reigns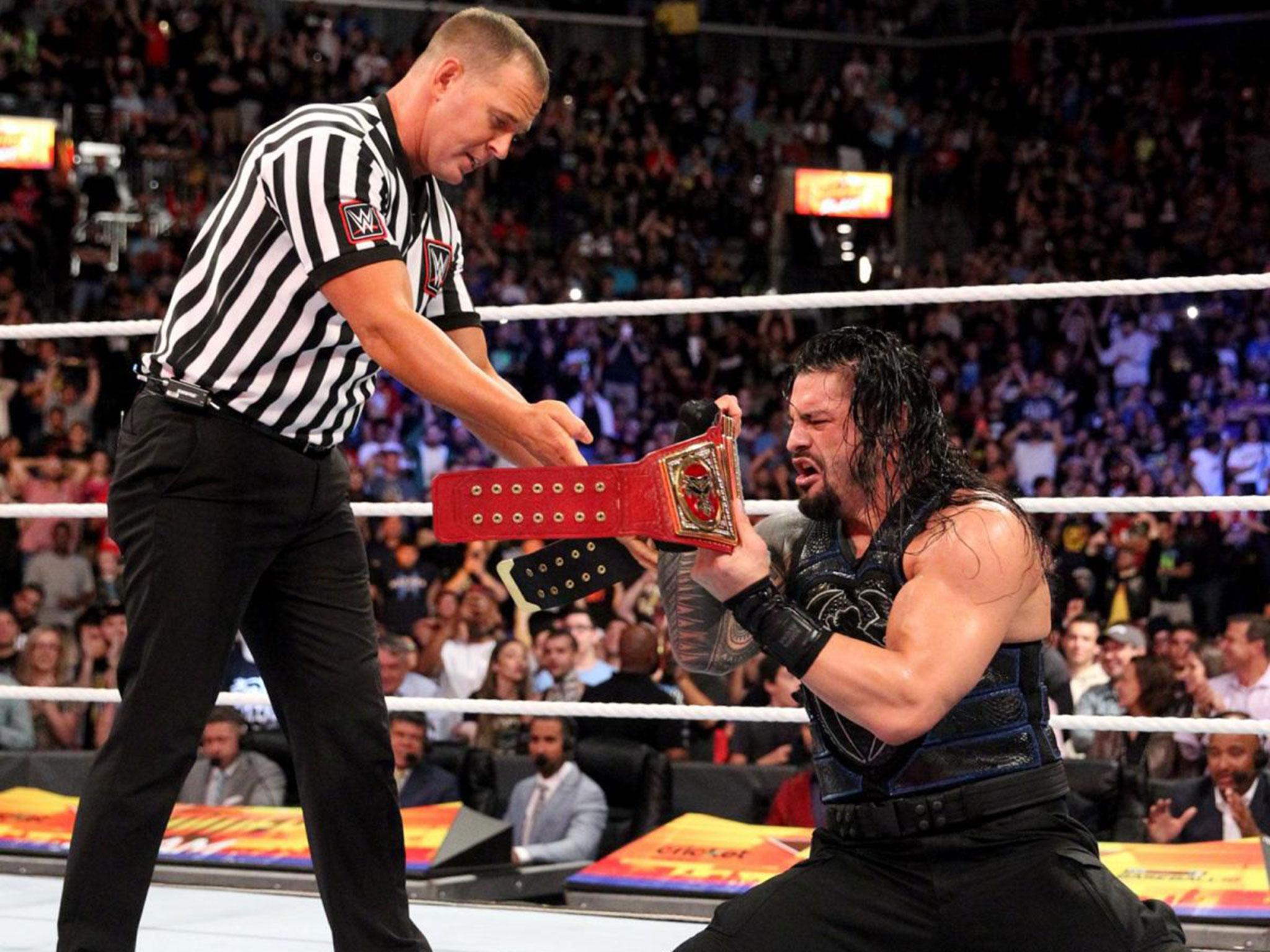 3/27

Brock Lesnar vs Roman Reigns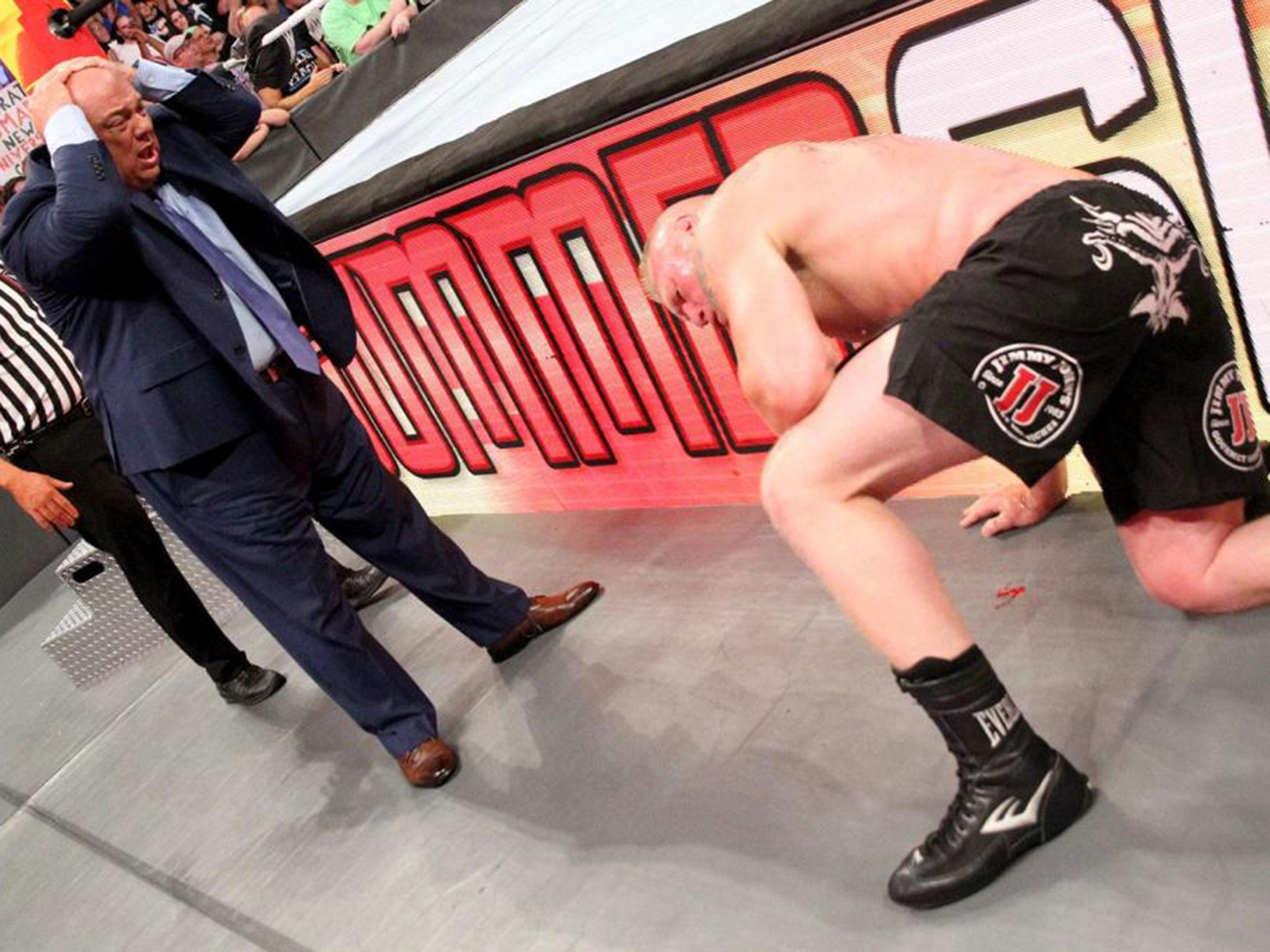 4/27

Brock Lesnar vs Roman Reigns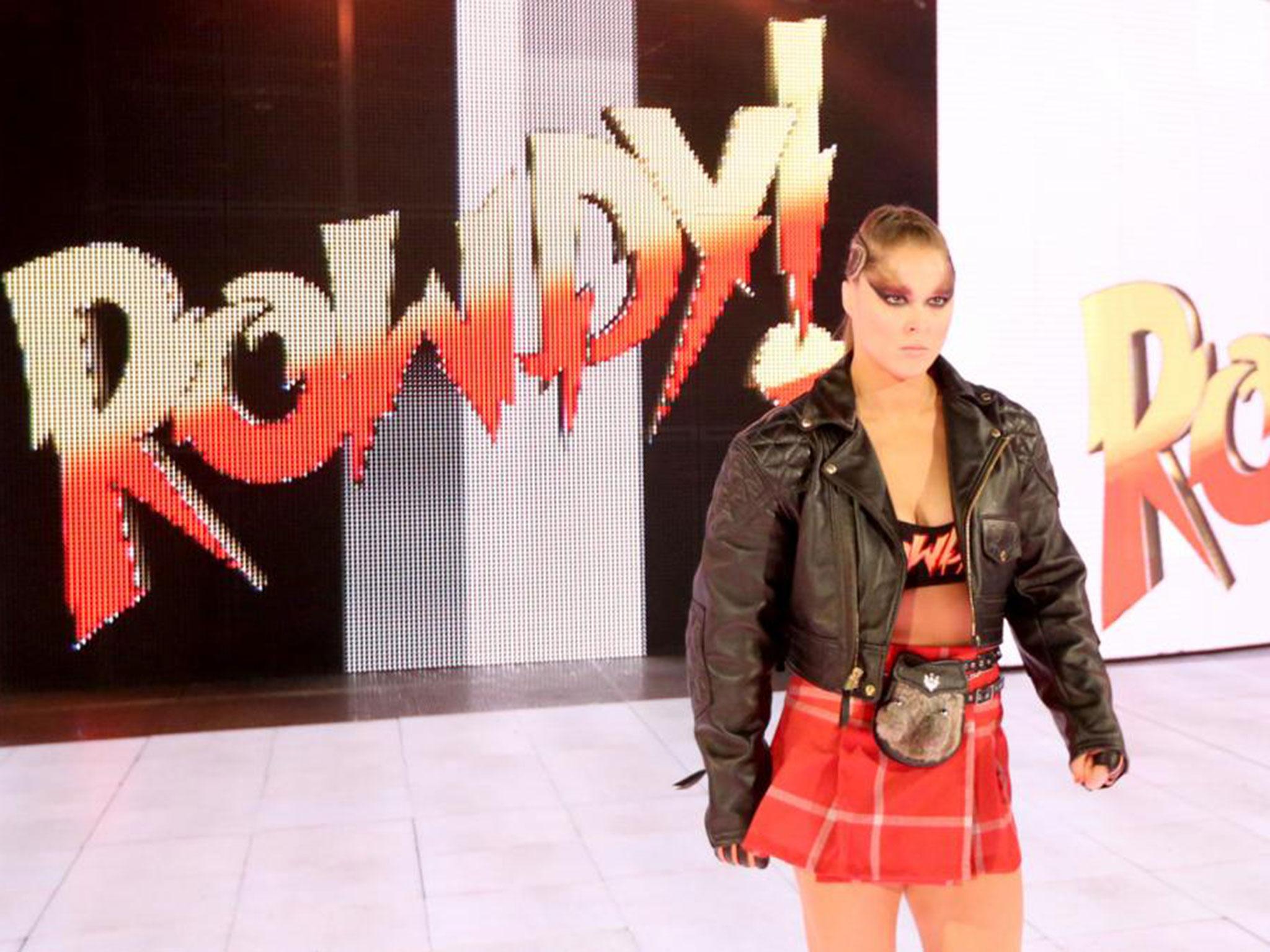 5/27

Ronda Rousey vs Alexa Bliss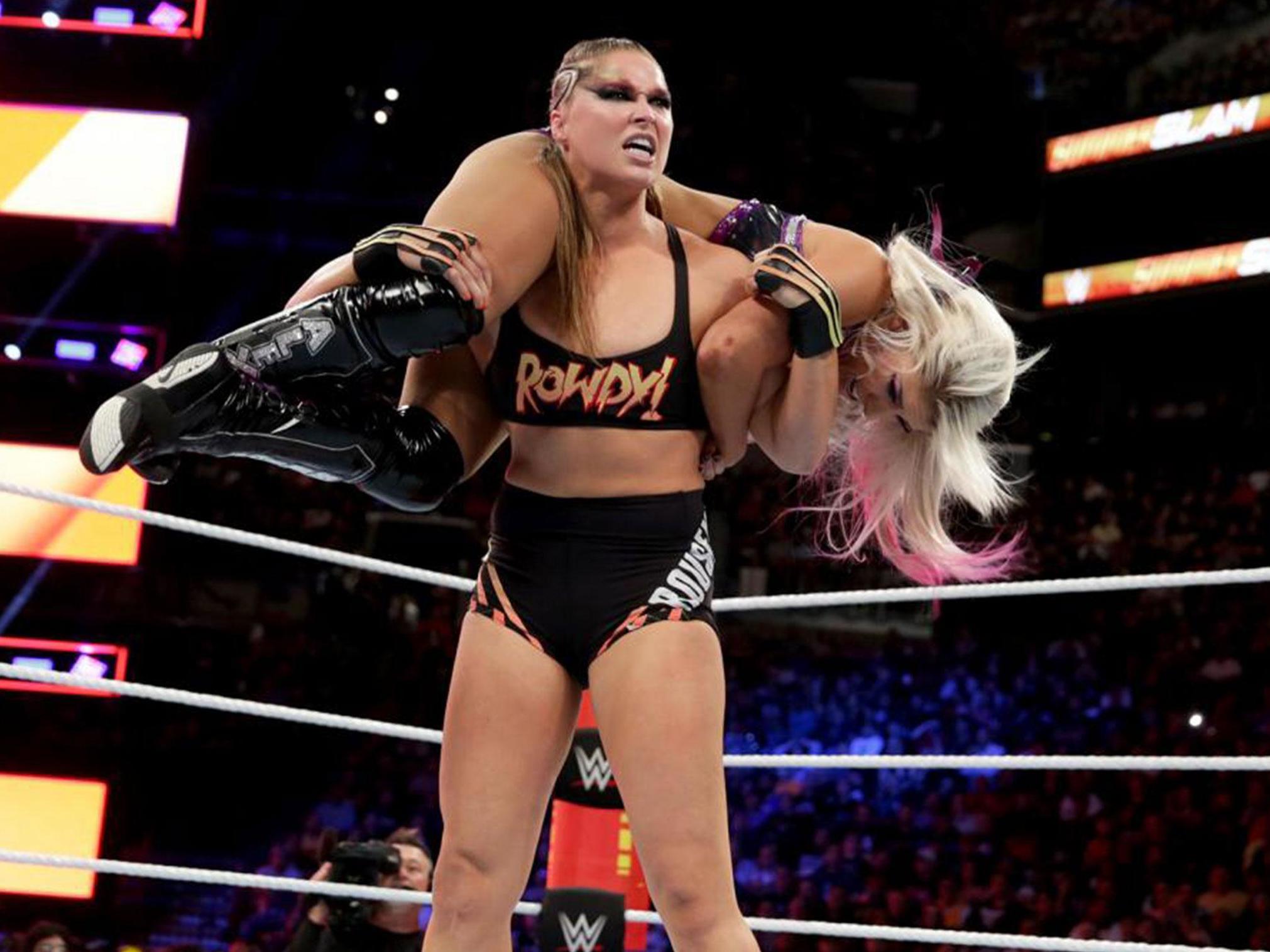 6/27

Ronda Rousey vs Alexa Bliss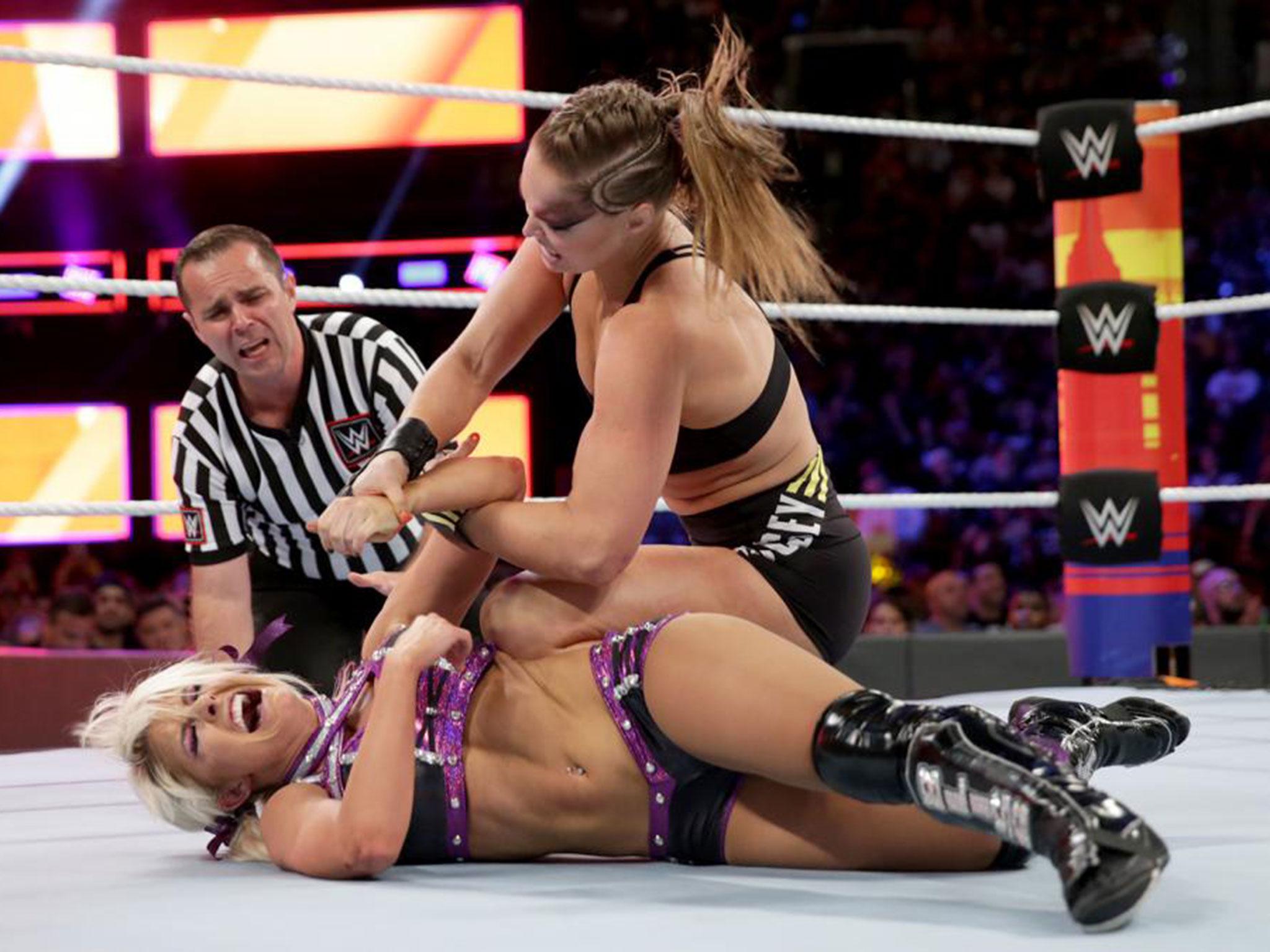 7/27

Ronda Rousey vs Alexa Bliss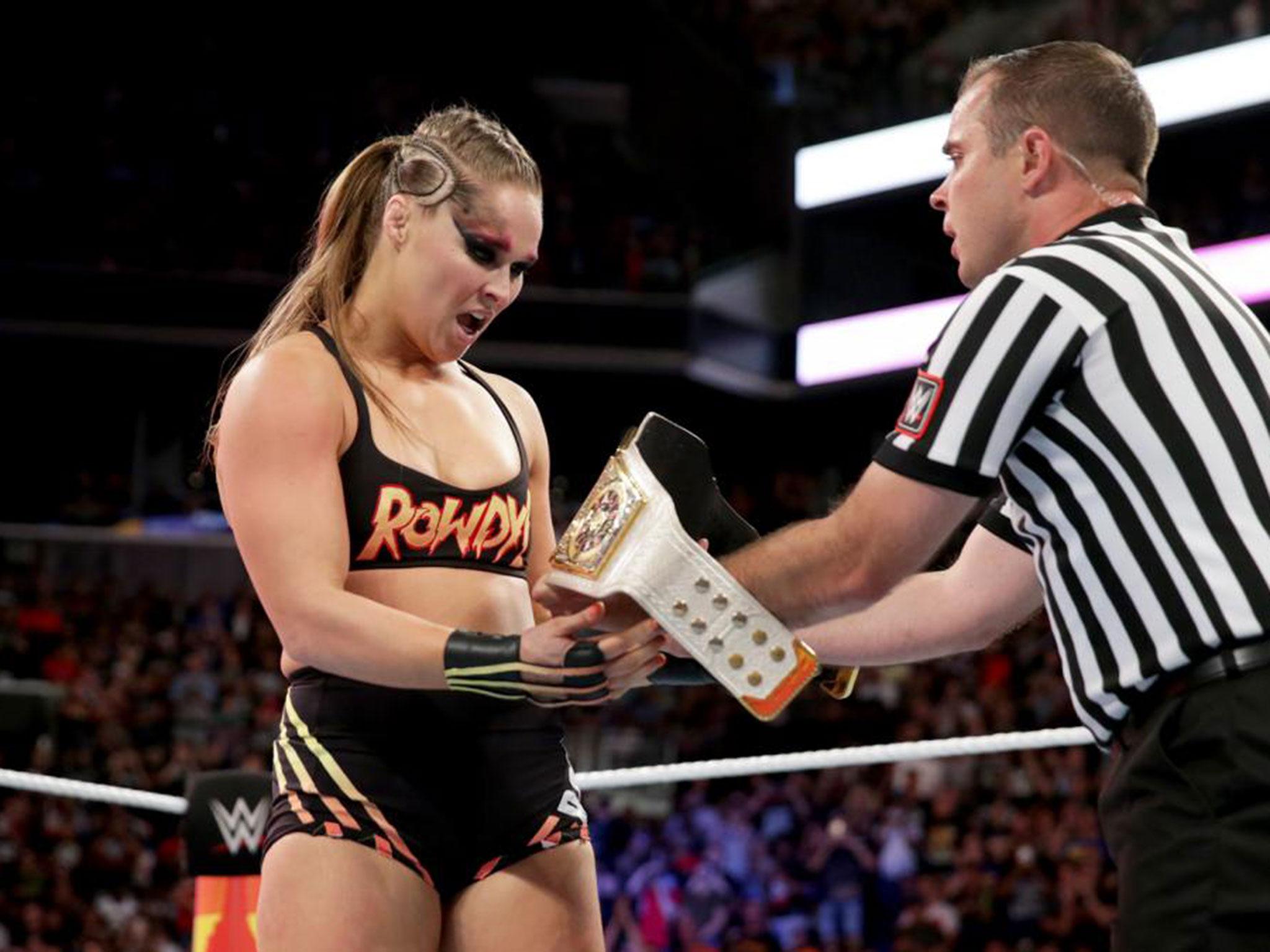 8/27

Ronda Rousey vs Alexa Bliss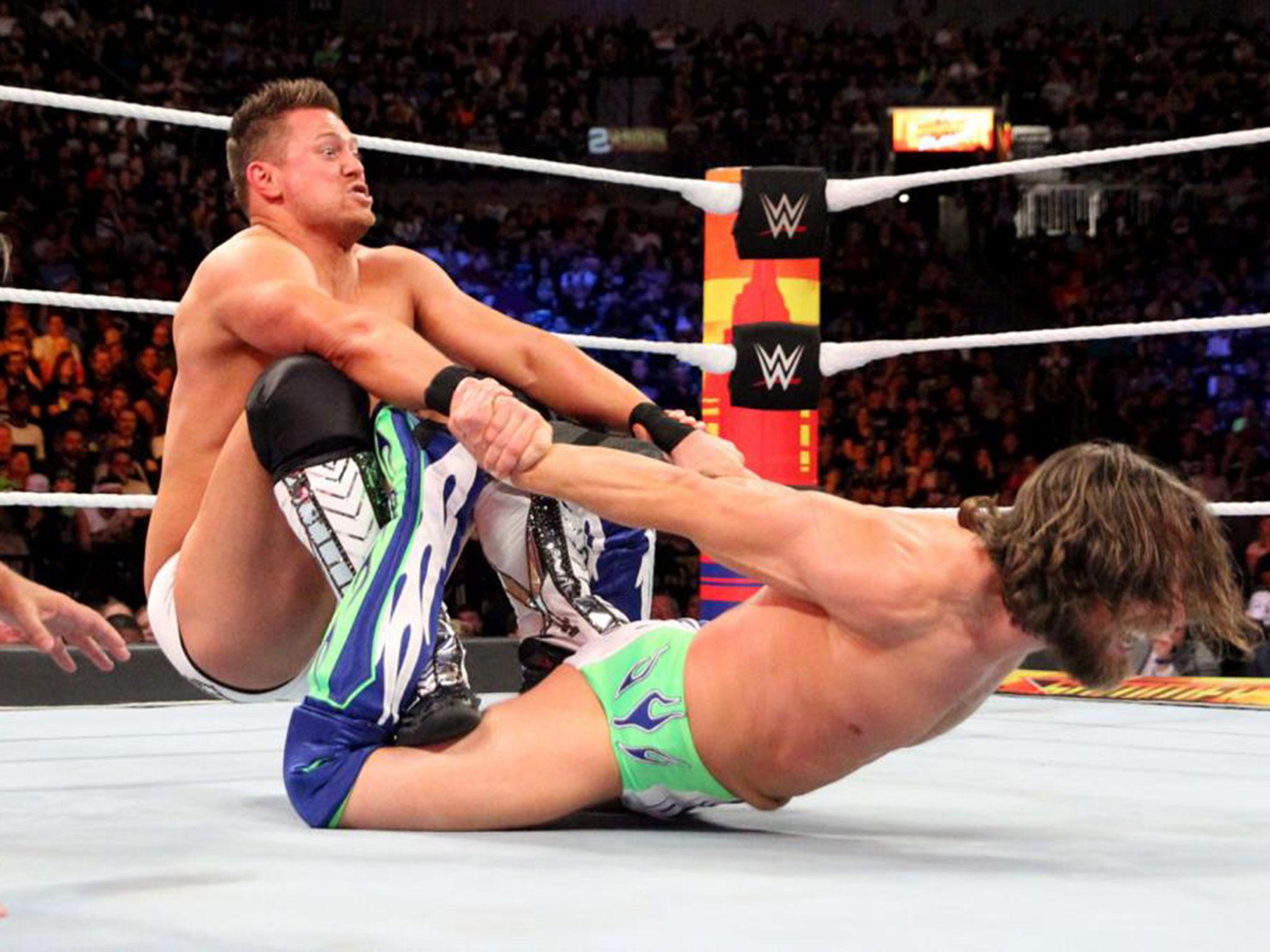 9/27

The Miz vs Daniel Bryan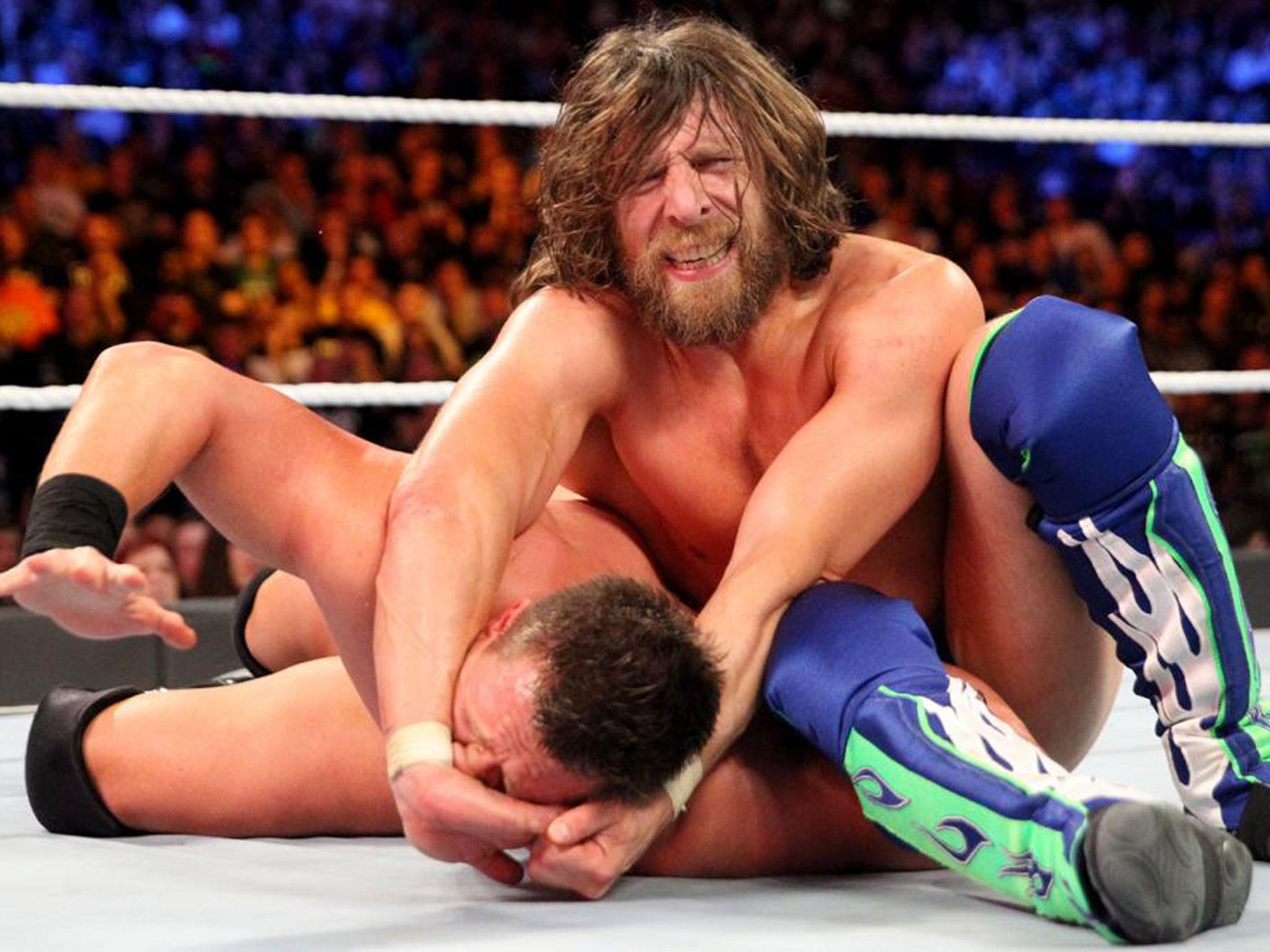 10/27

The Miz vs Daniel Bryan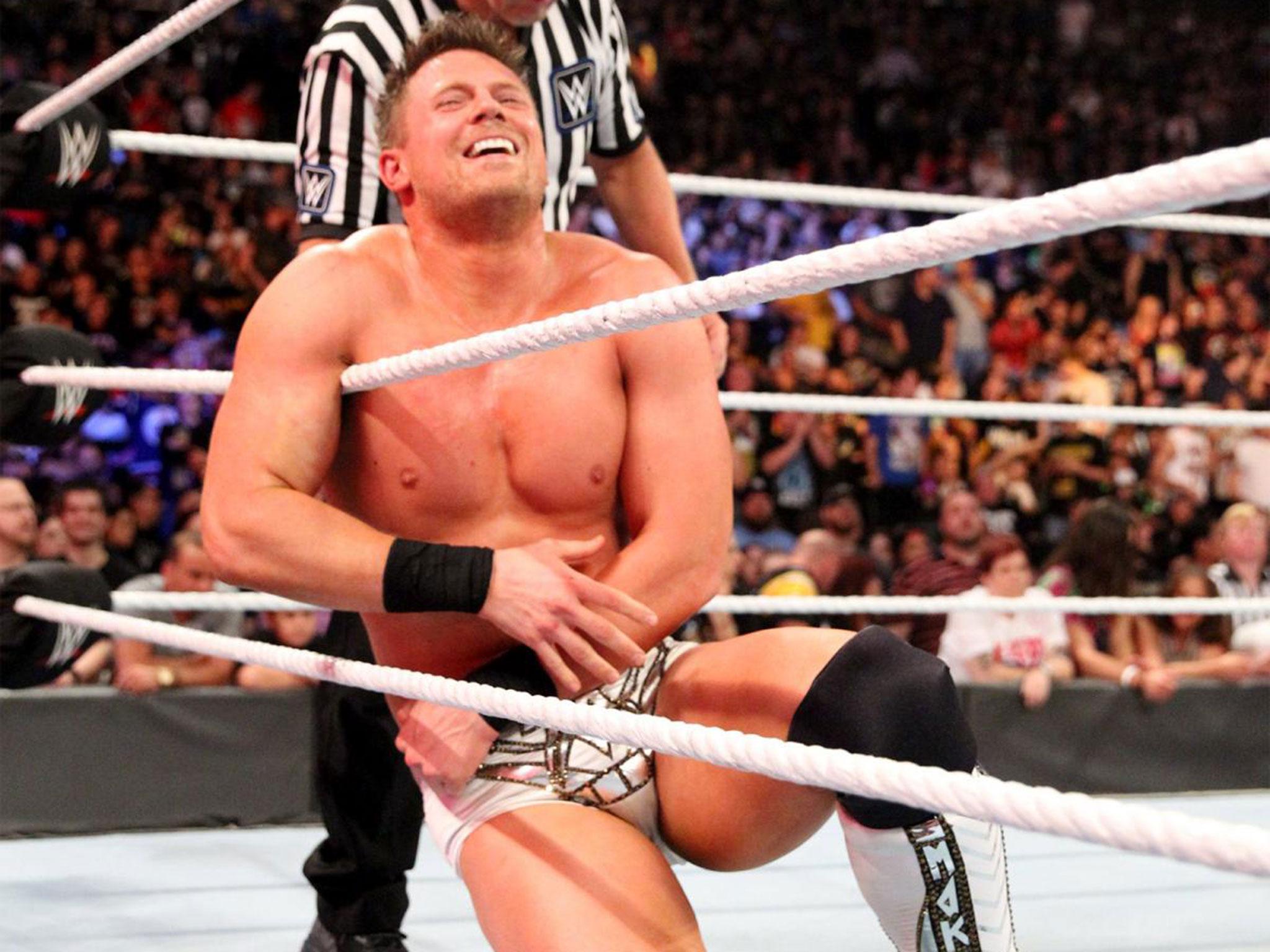 11/27

The Miz vs Daniel Bryan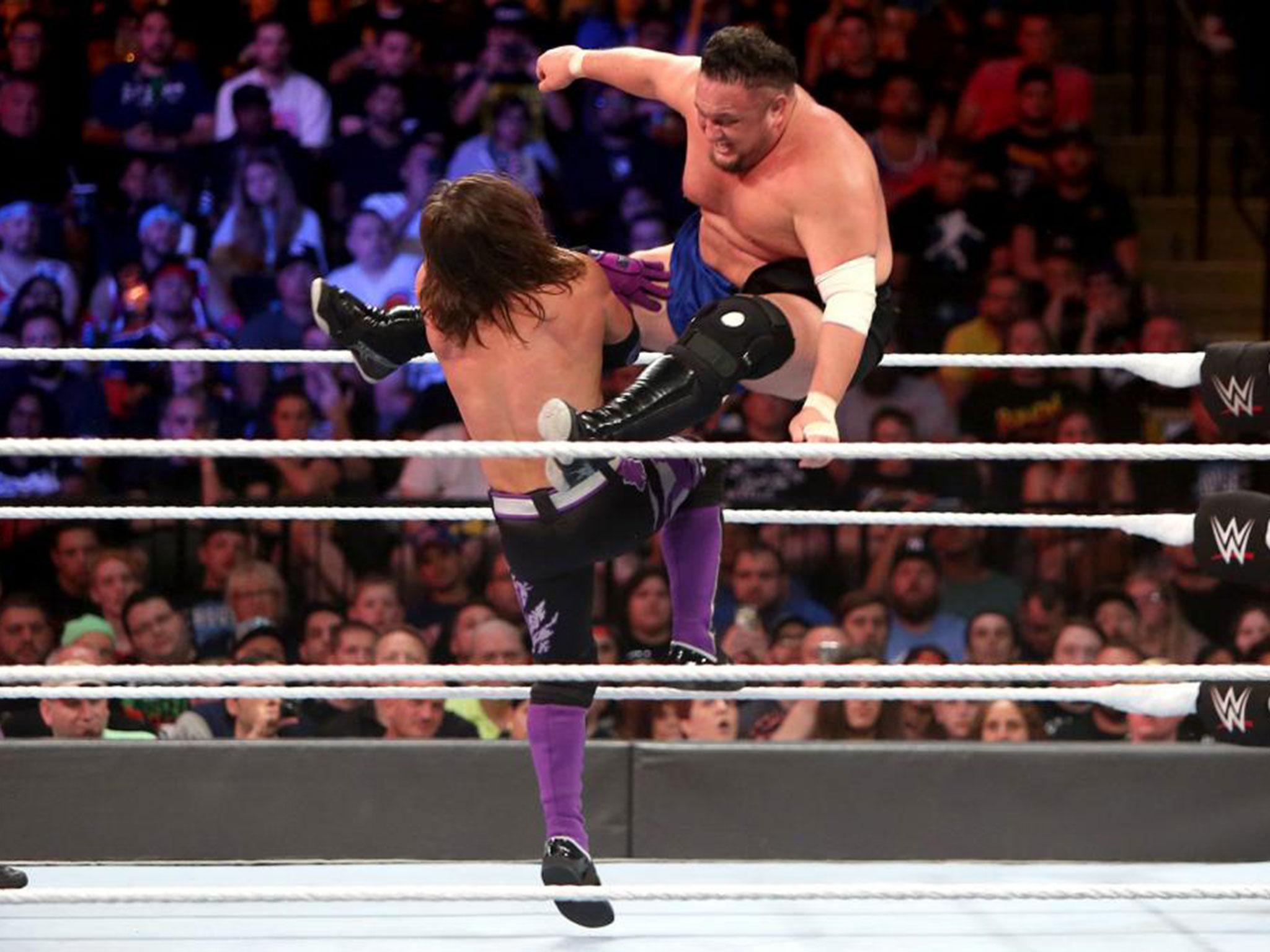 12/27

AJ Styles vs Samoa Joe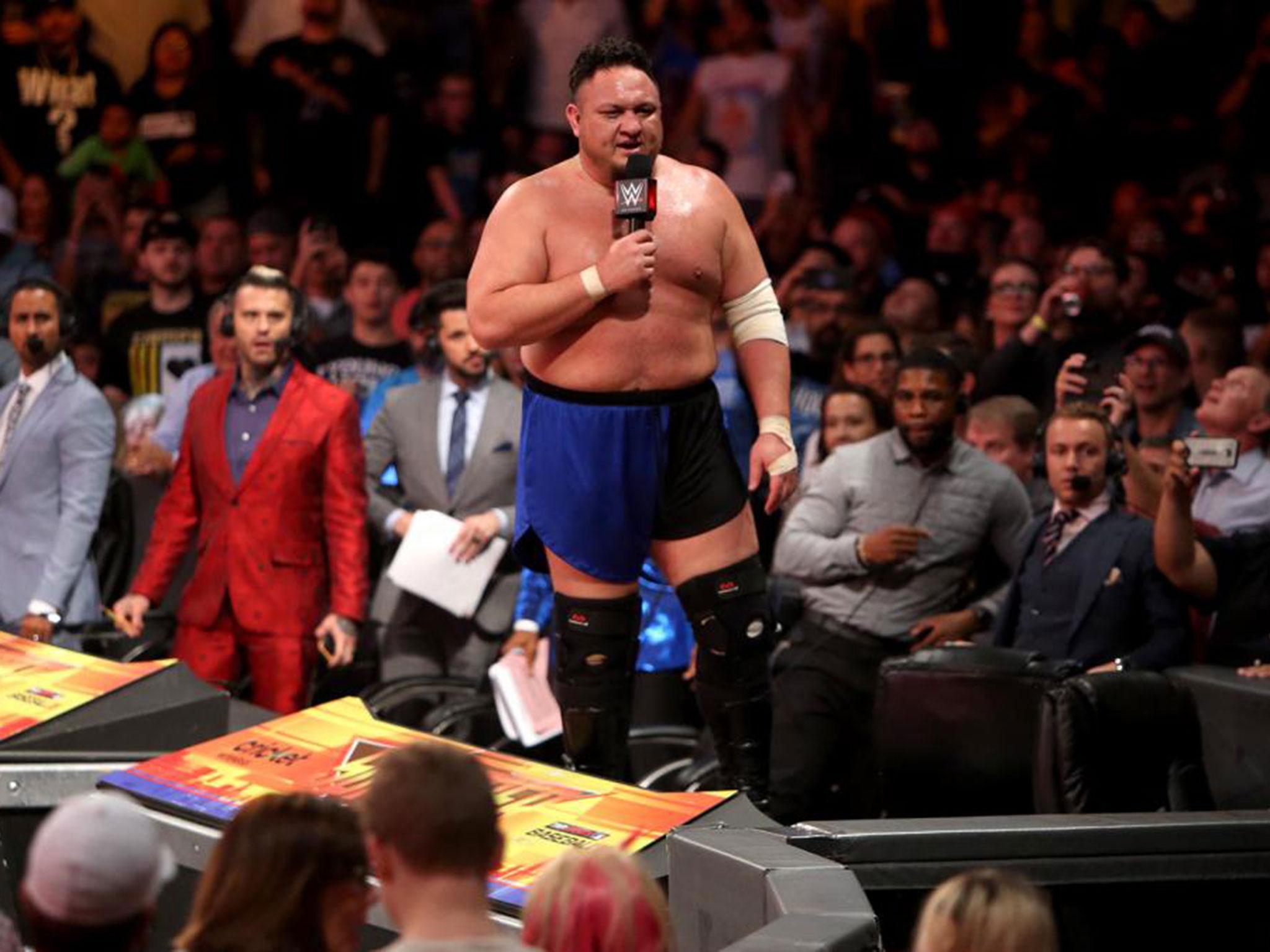 13/27

AJ Styles vs Samoa Joe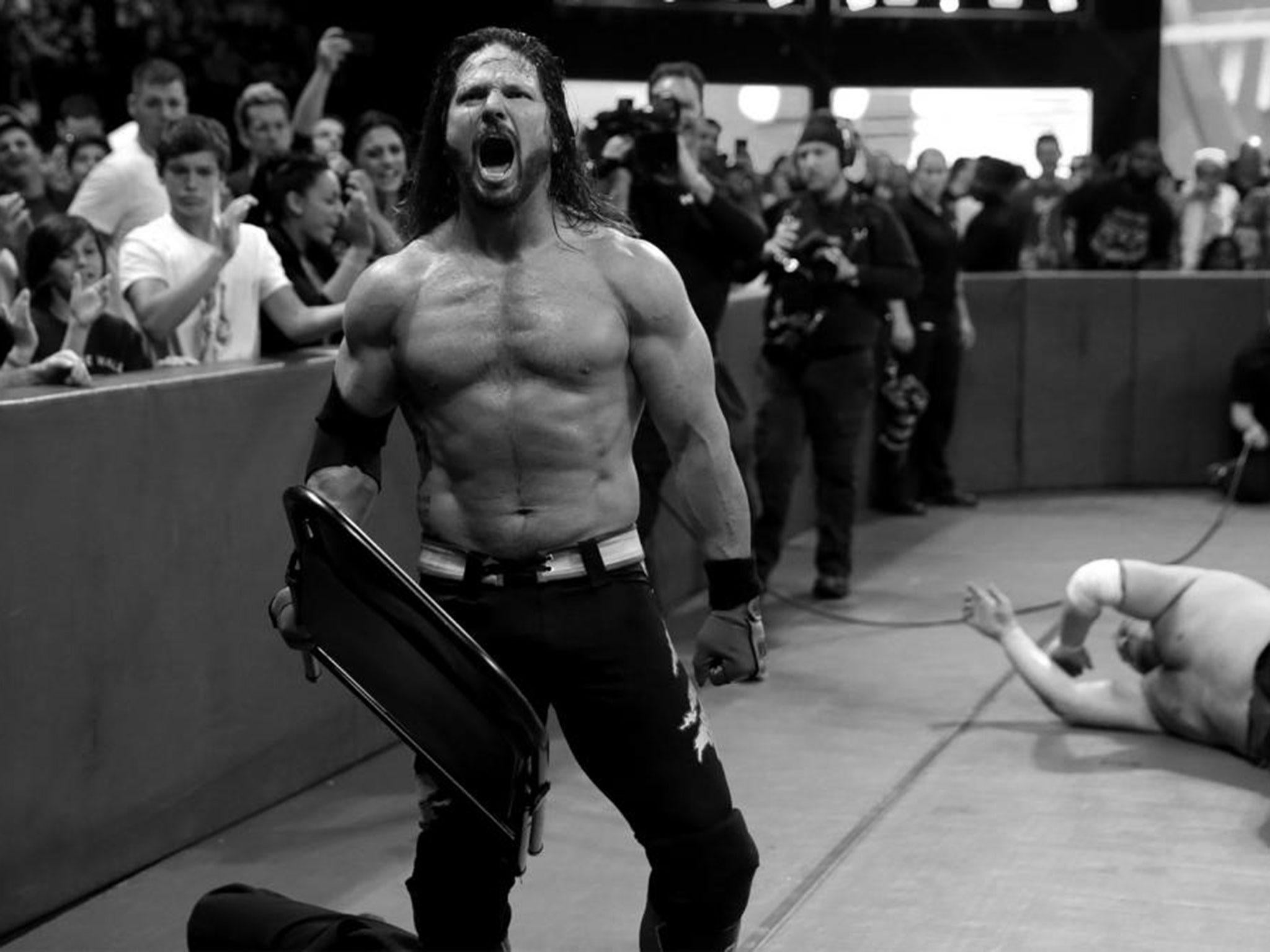 14/27

AJ Styles vs Samoa Joe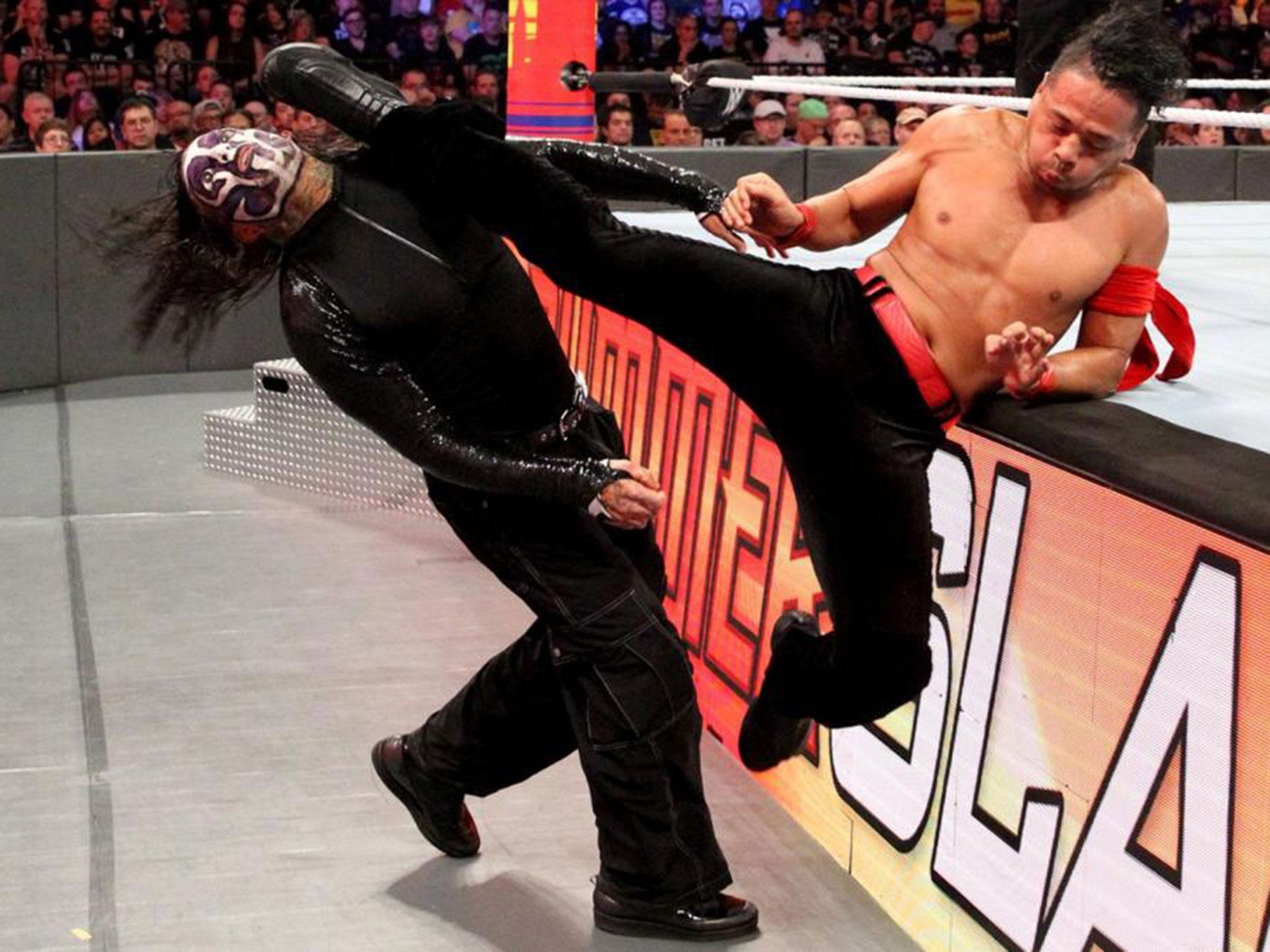 15/27

Shinsuke Nakamura vs Jeff Hardy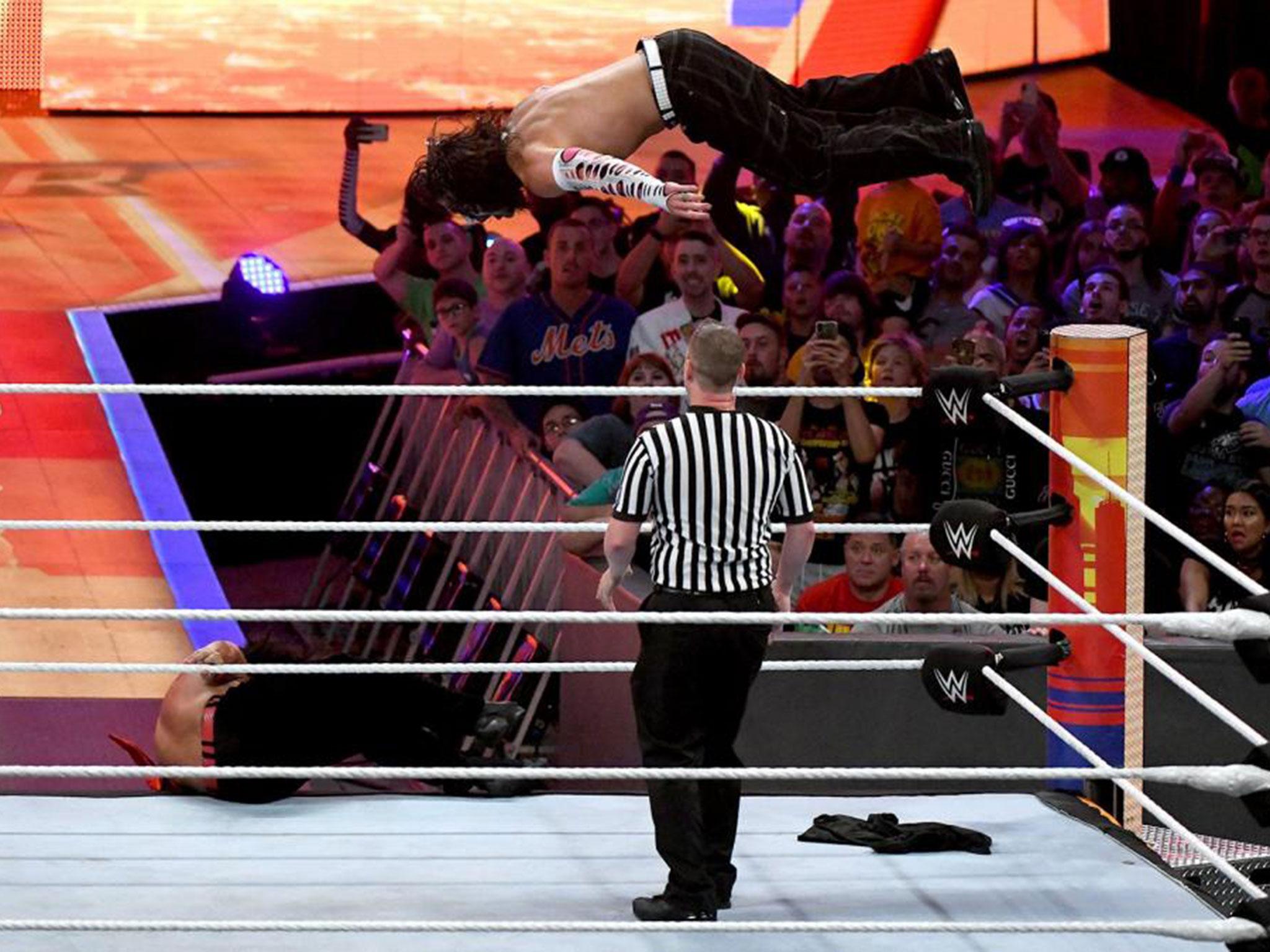 16/27

Shinsuke Nakamura vs Jeff Hardy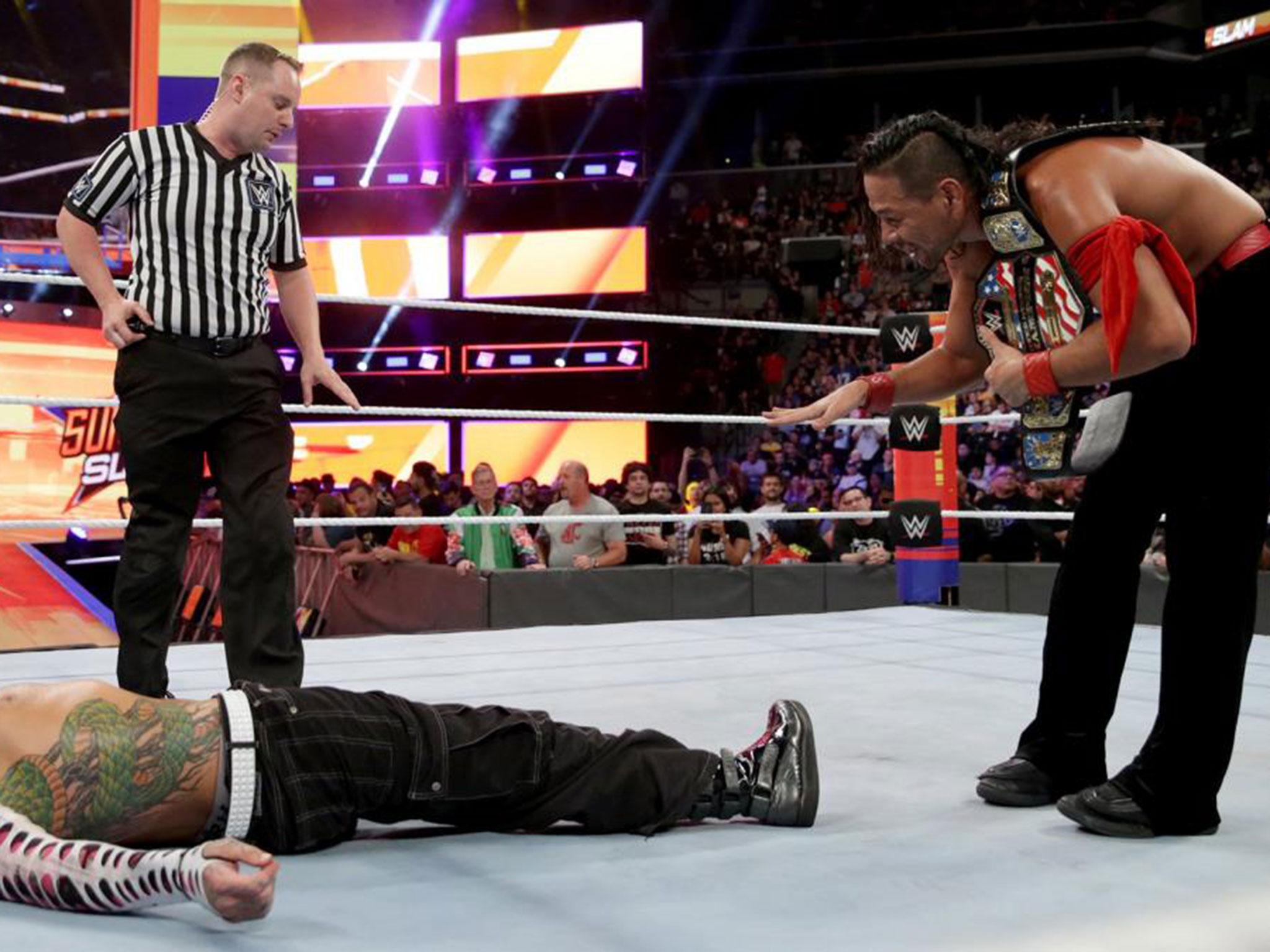 17/27

Shinsuke Nakamura vs Jeff Hardy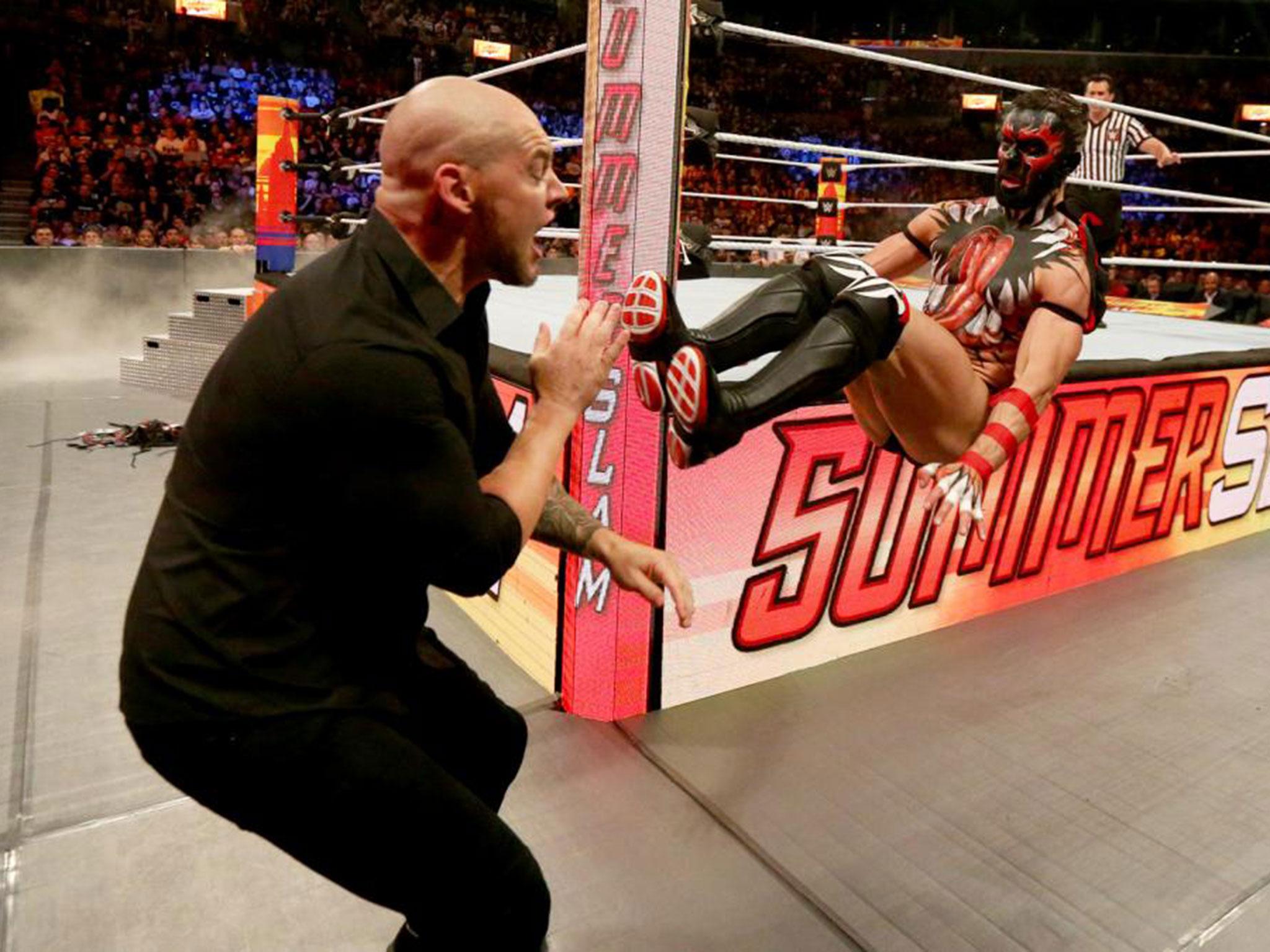 18/27

Finn Balor vs Baron Corbin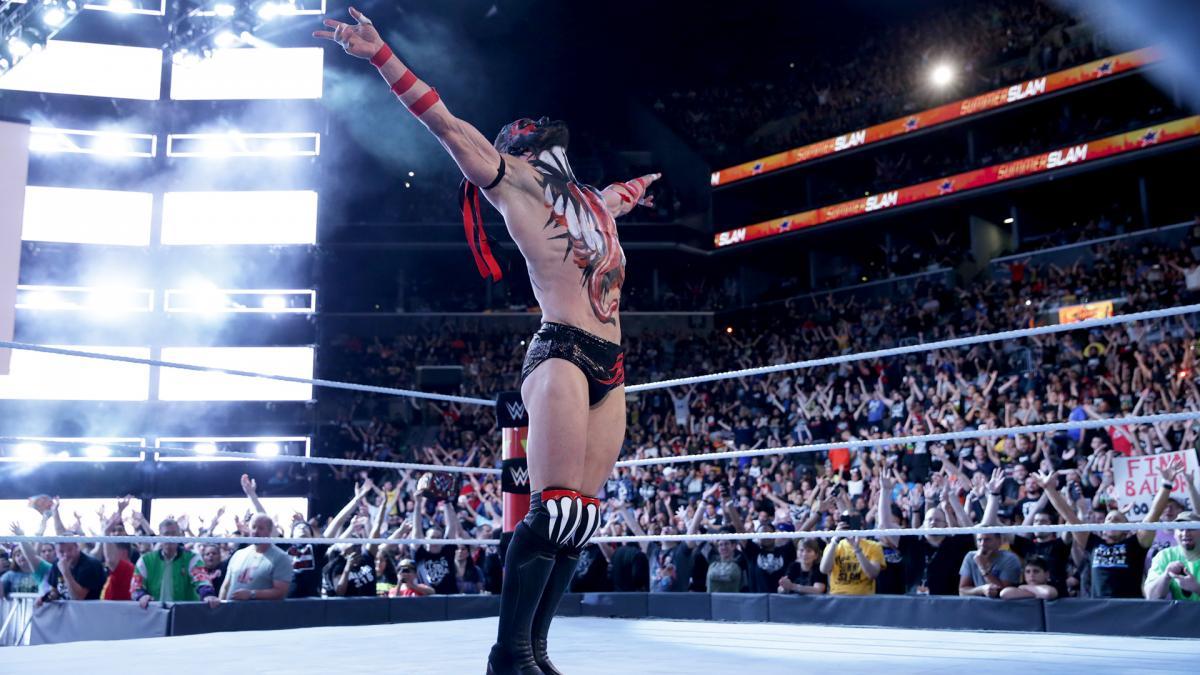 19/27

Finn Balor vs Baron Corbin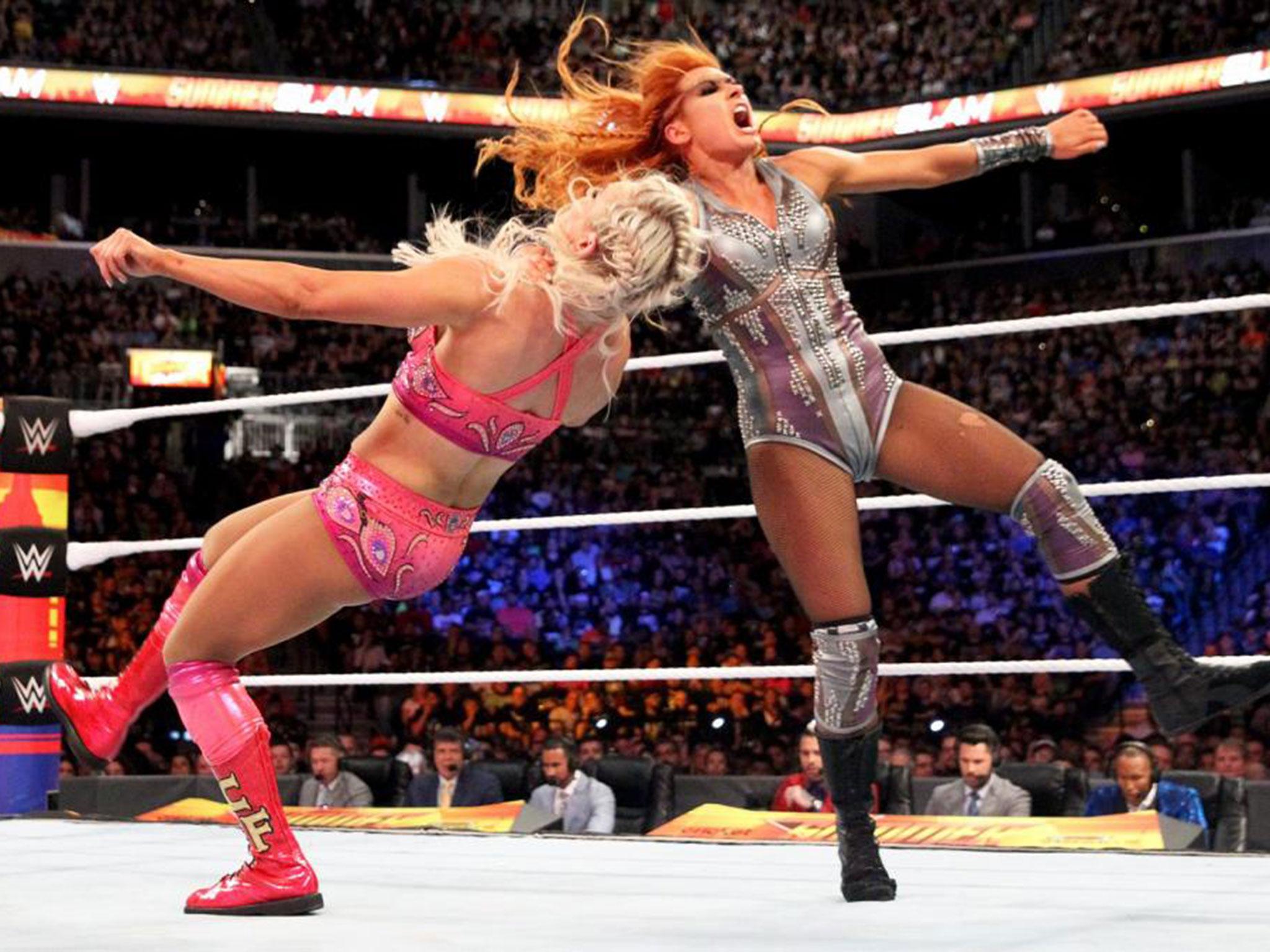 20/27

Carmella vs Charlotte Flair vs Becky Lynch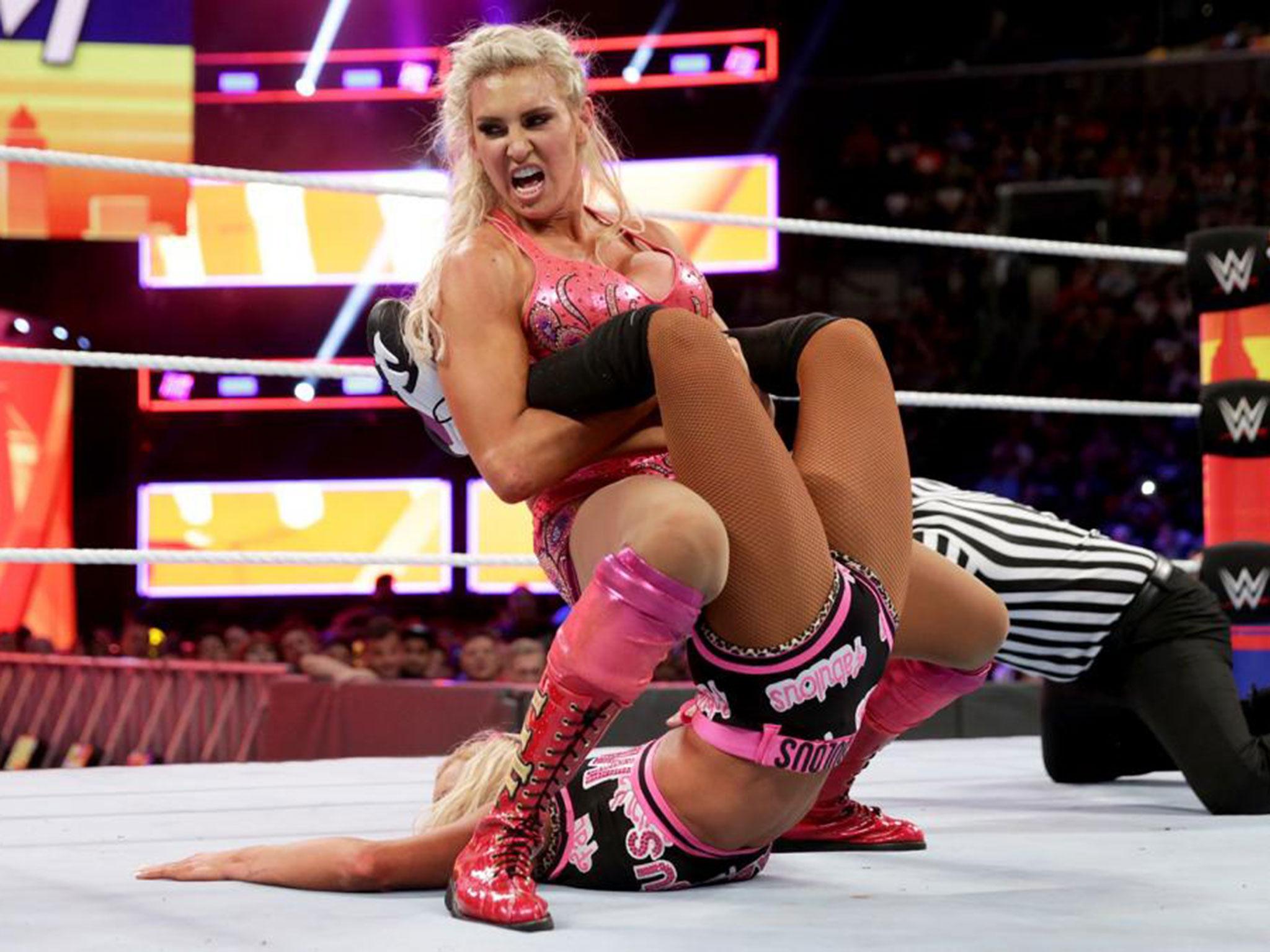 21/27

Carmella vs Charlotte Flair vs Becky Lynch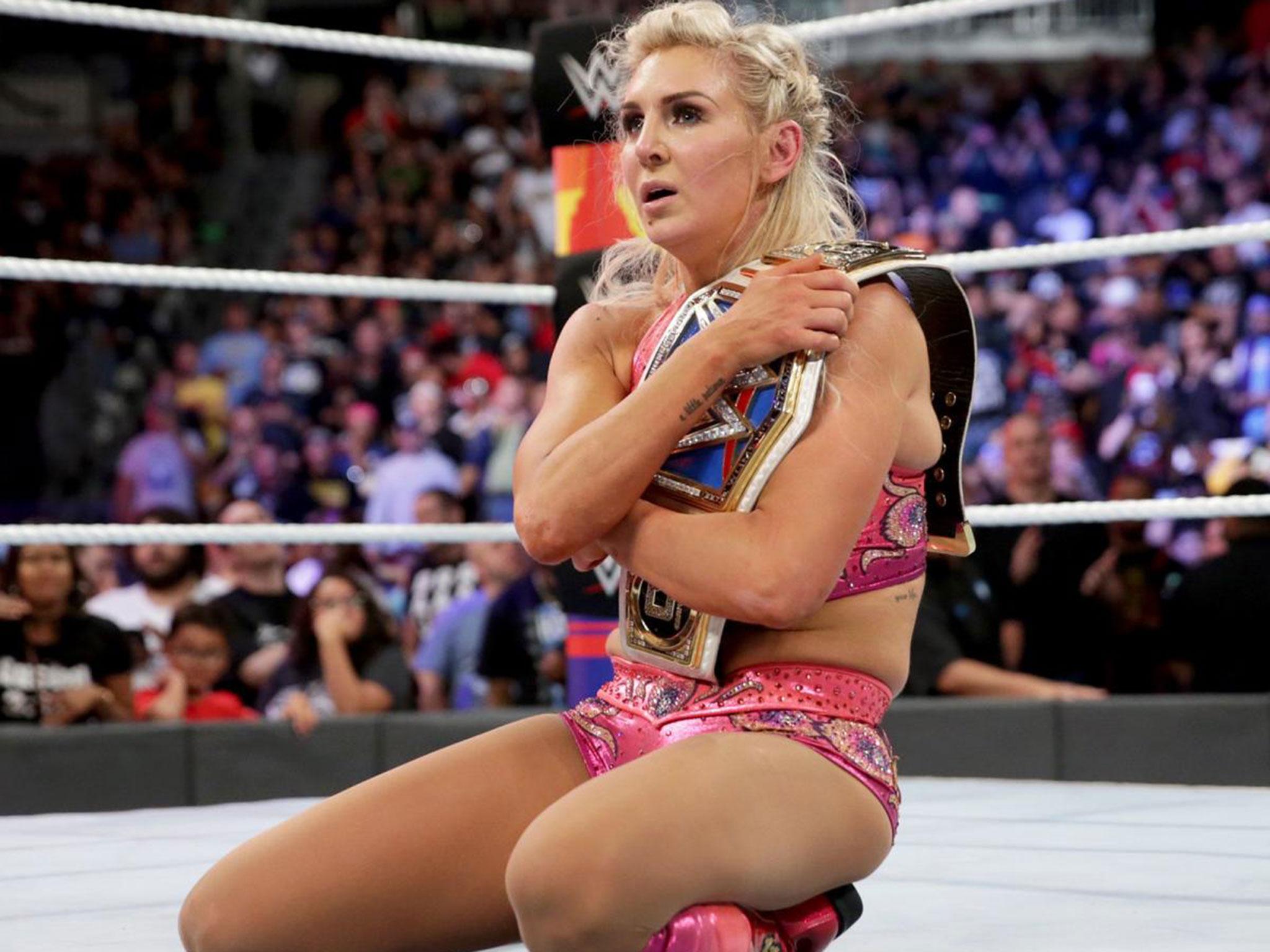 22/27

Carmella vs Charlotte Flair vs Becky Lynch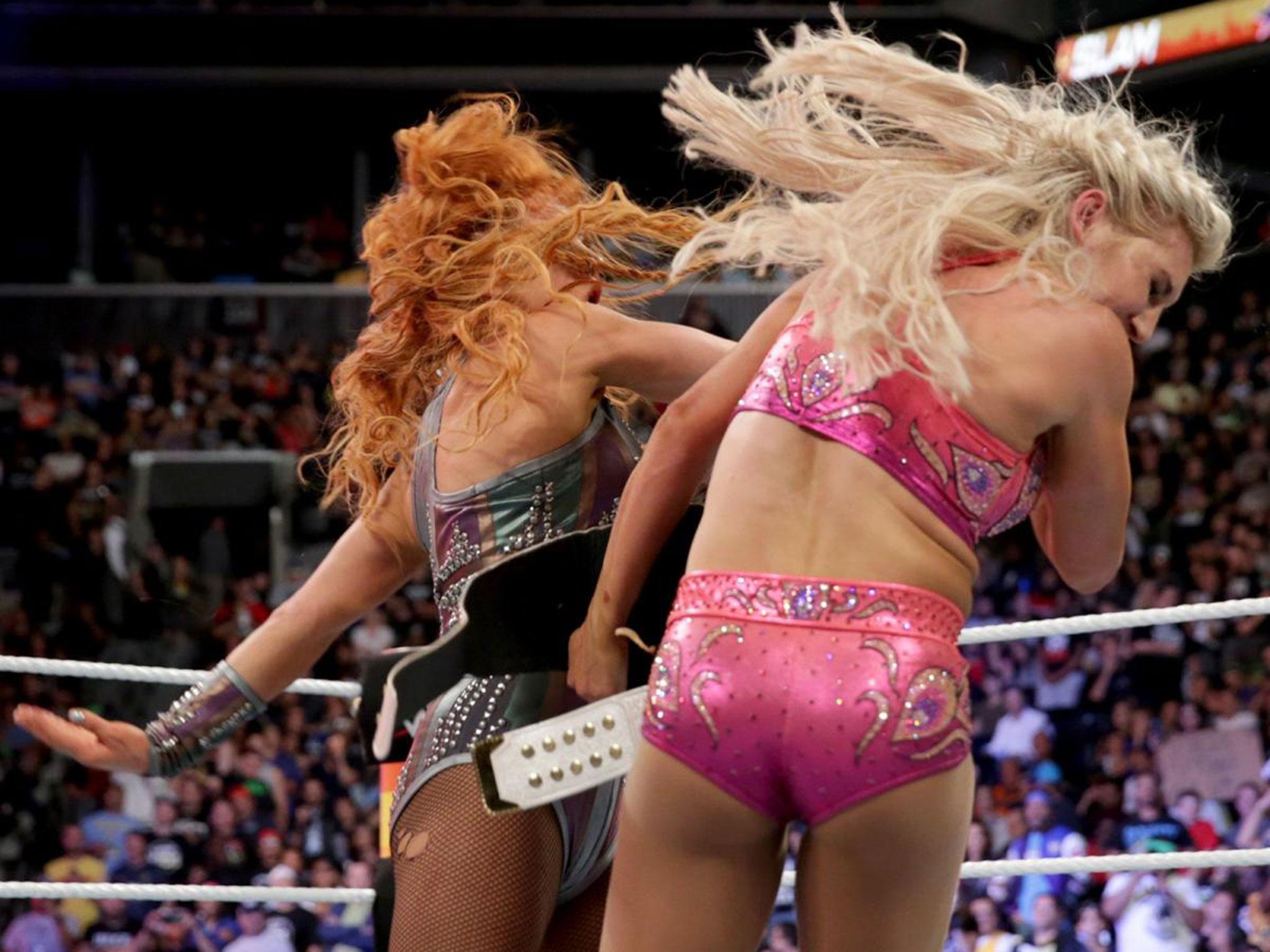 23/27

Carmella vs Charlotte Flair vs Becky Lynch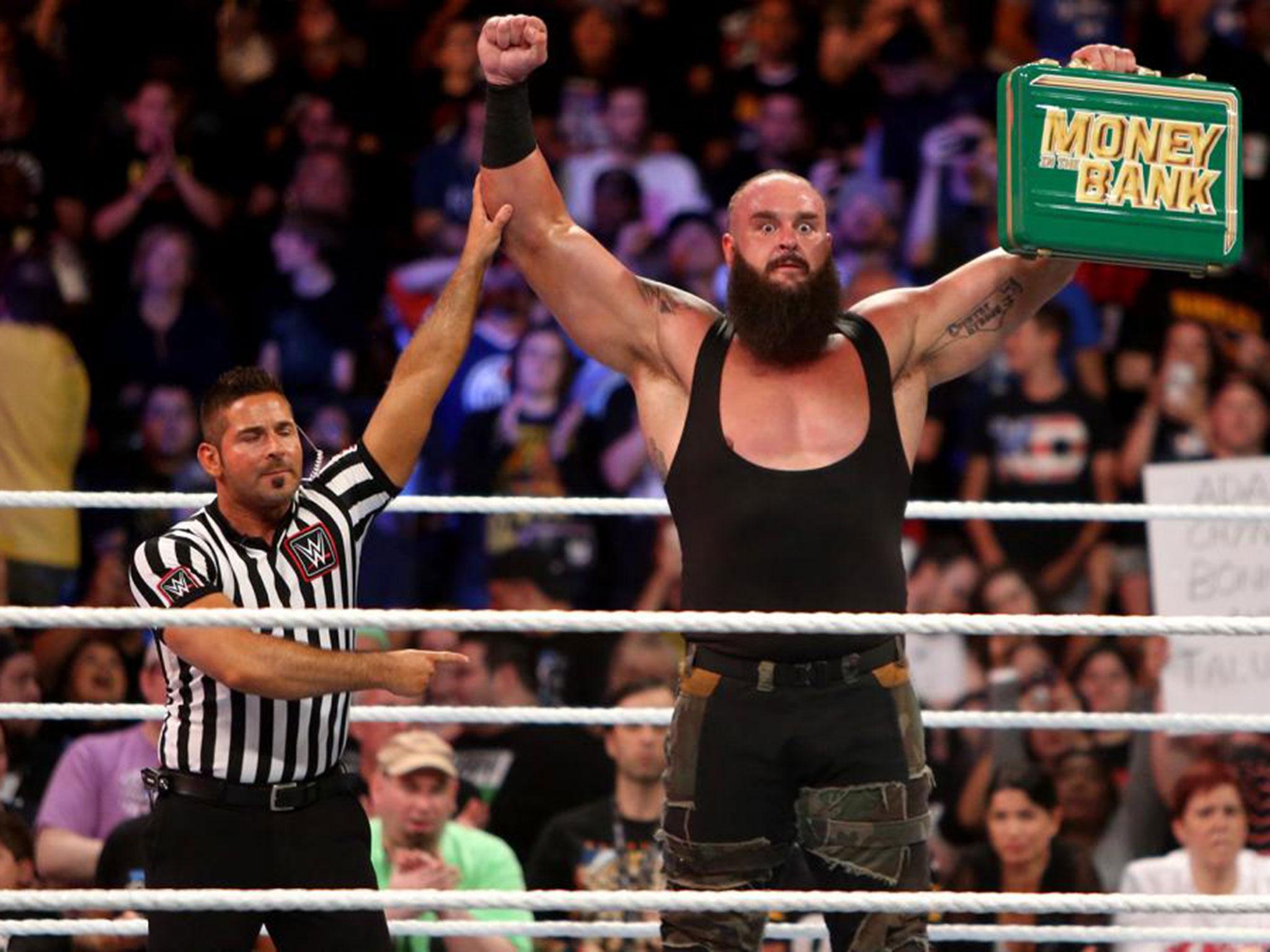 24/27

Bruan Strowman vs Kevin Owens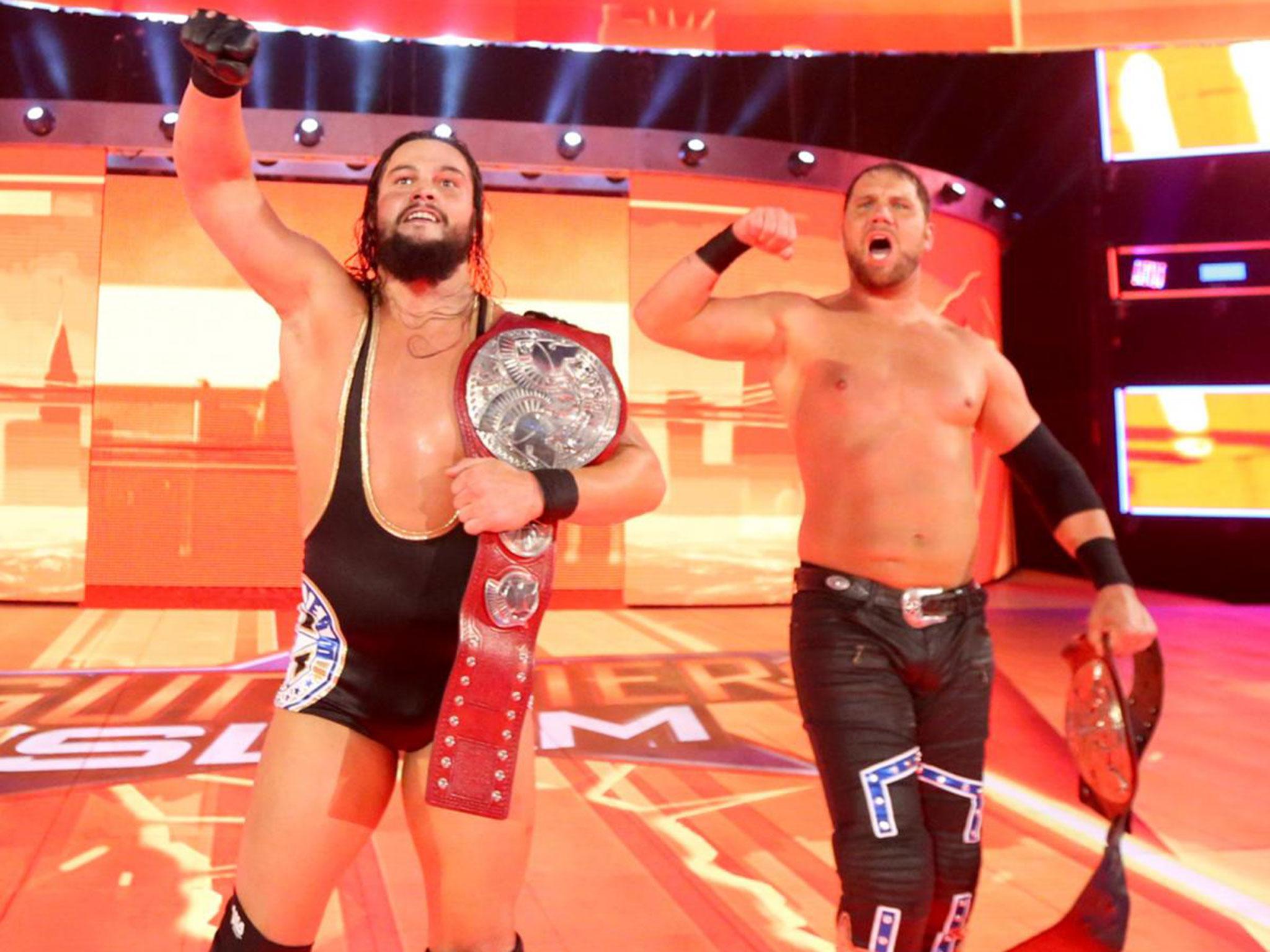 25/27

The B Team vs The Revival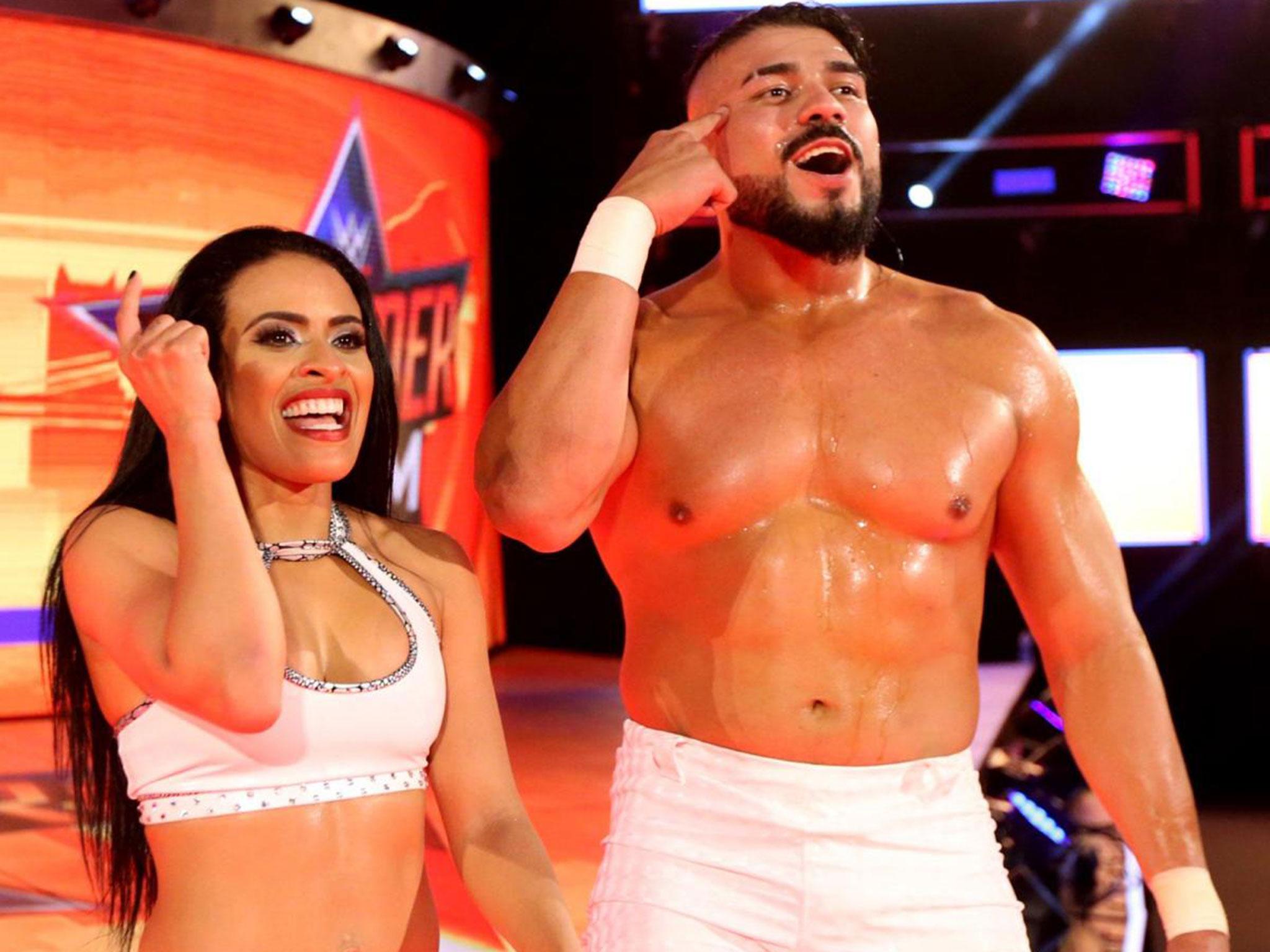 26/27

Andrade 'Cien' Almas & Zelina Vega vs Rusev and Lana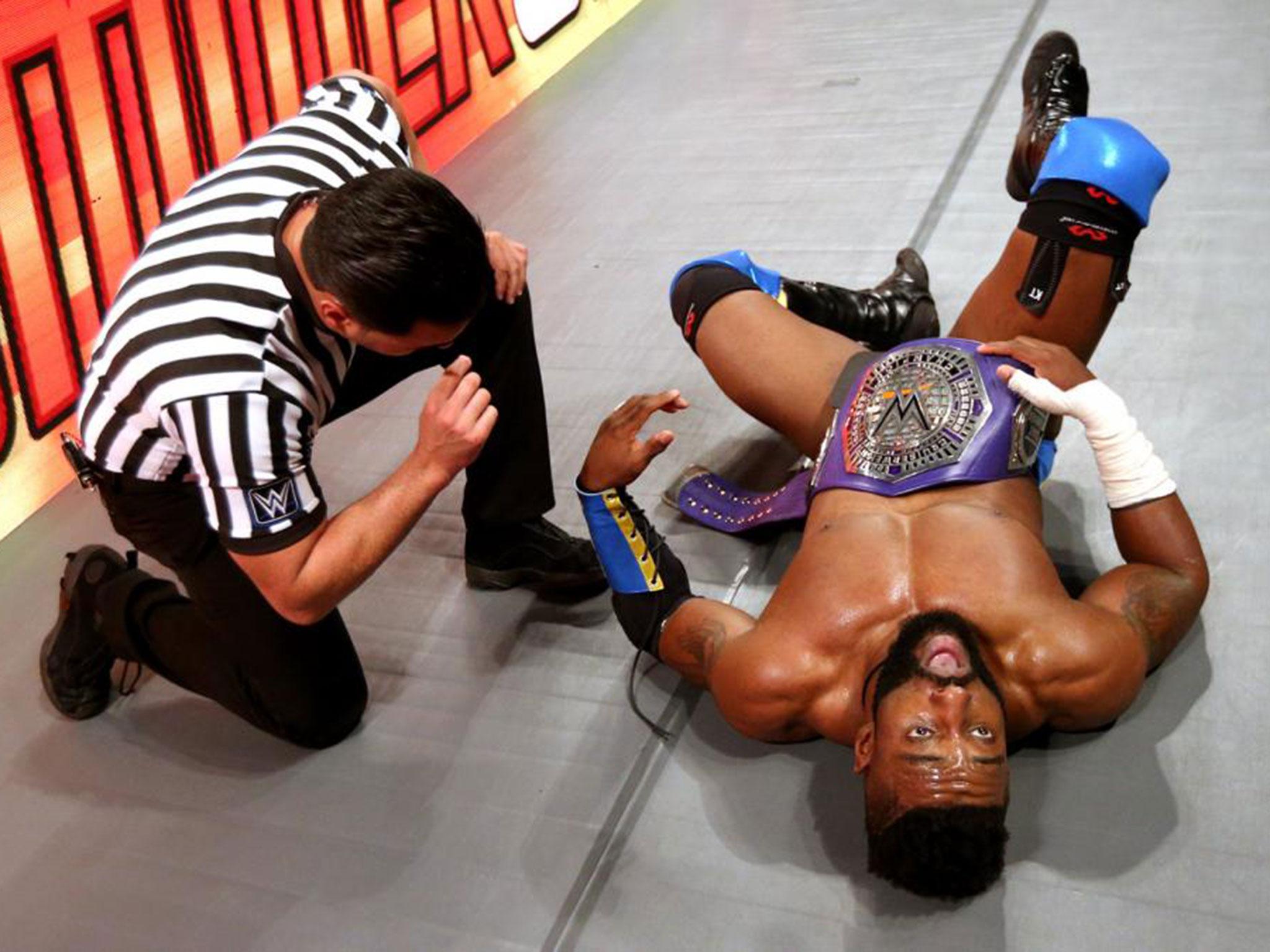 27/27

Cedric Alexander vs Drew Gulak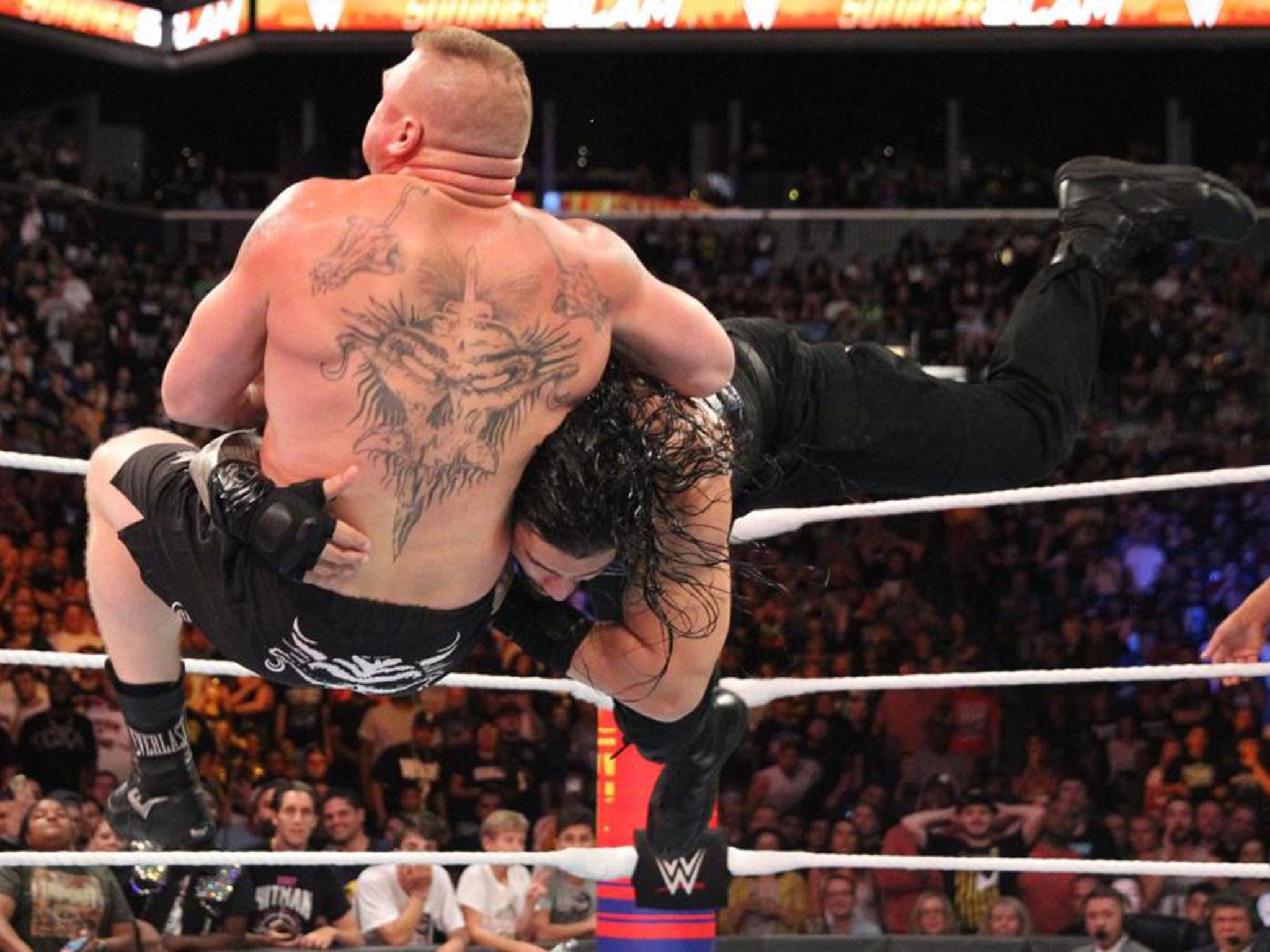 1/27

Brock Lesnar vs Roman Reigns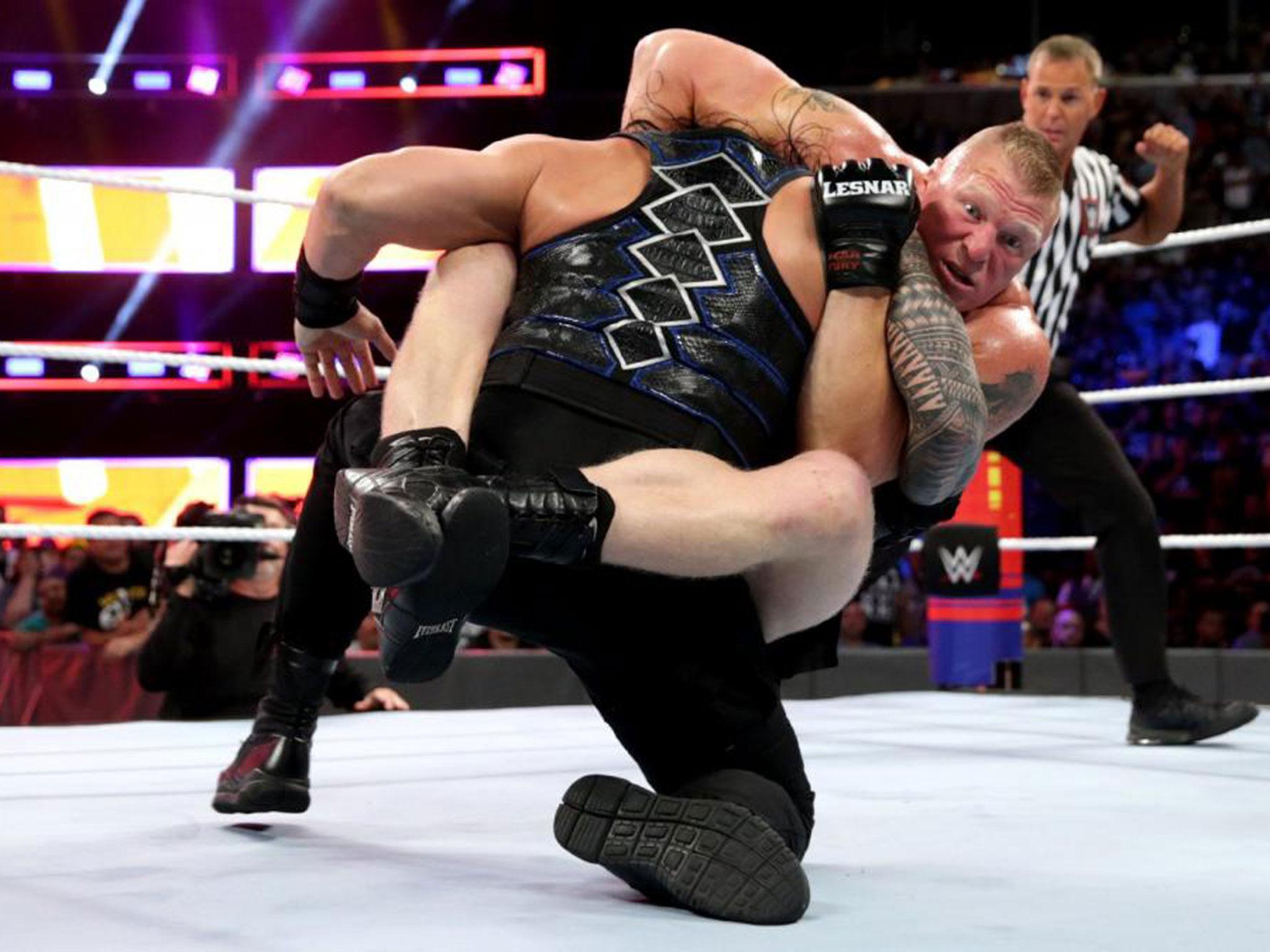 2/27

Brock Lesnar vs Roman Reigns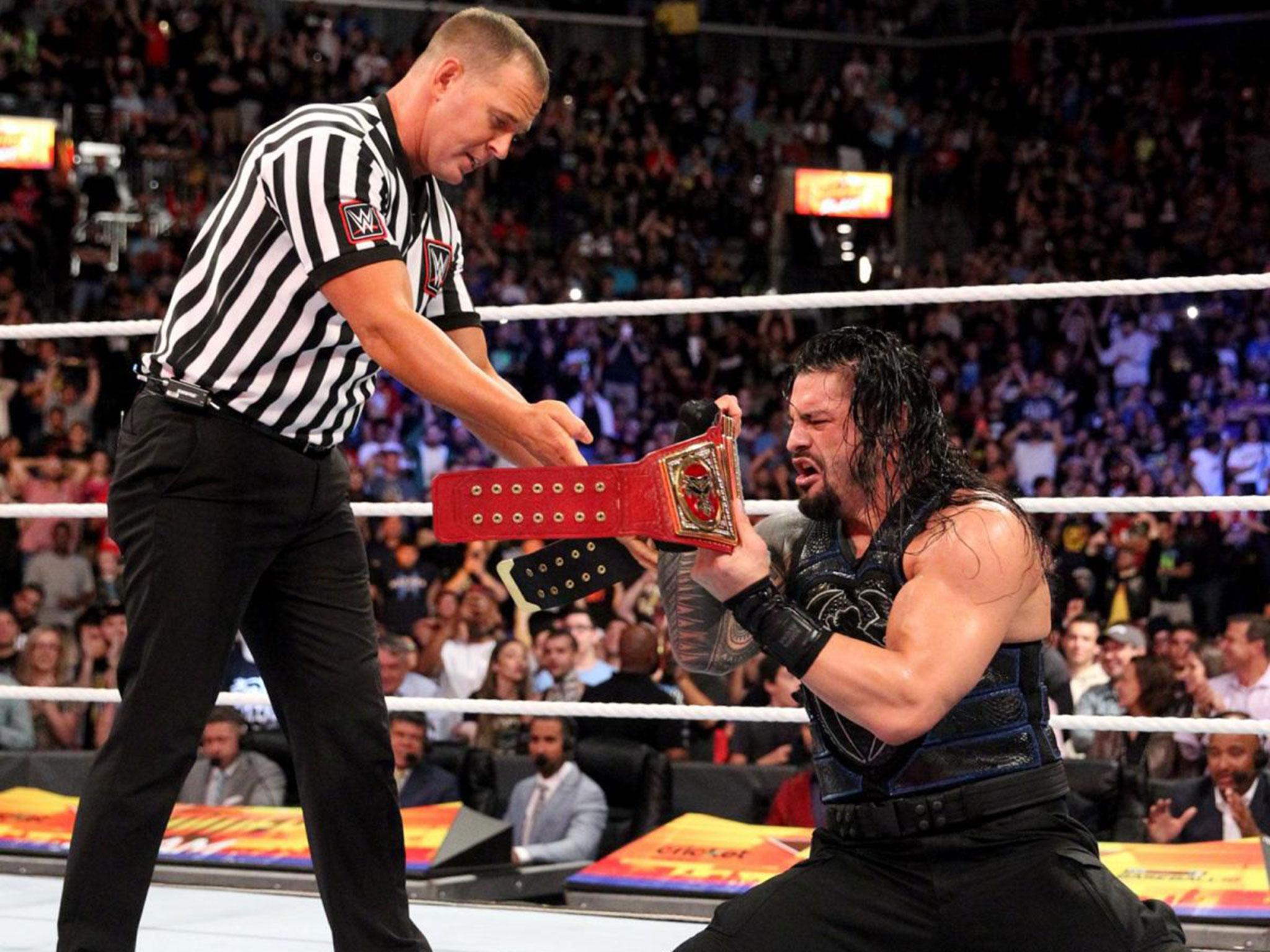 3/27

Brock Lesnar vs Roman Reigns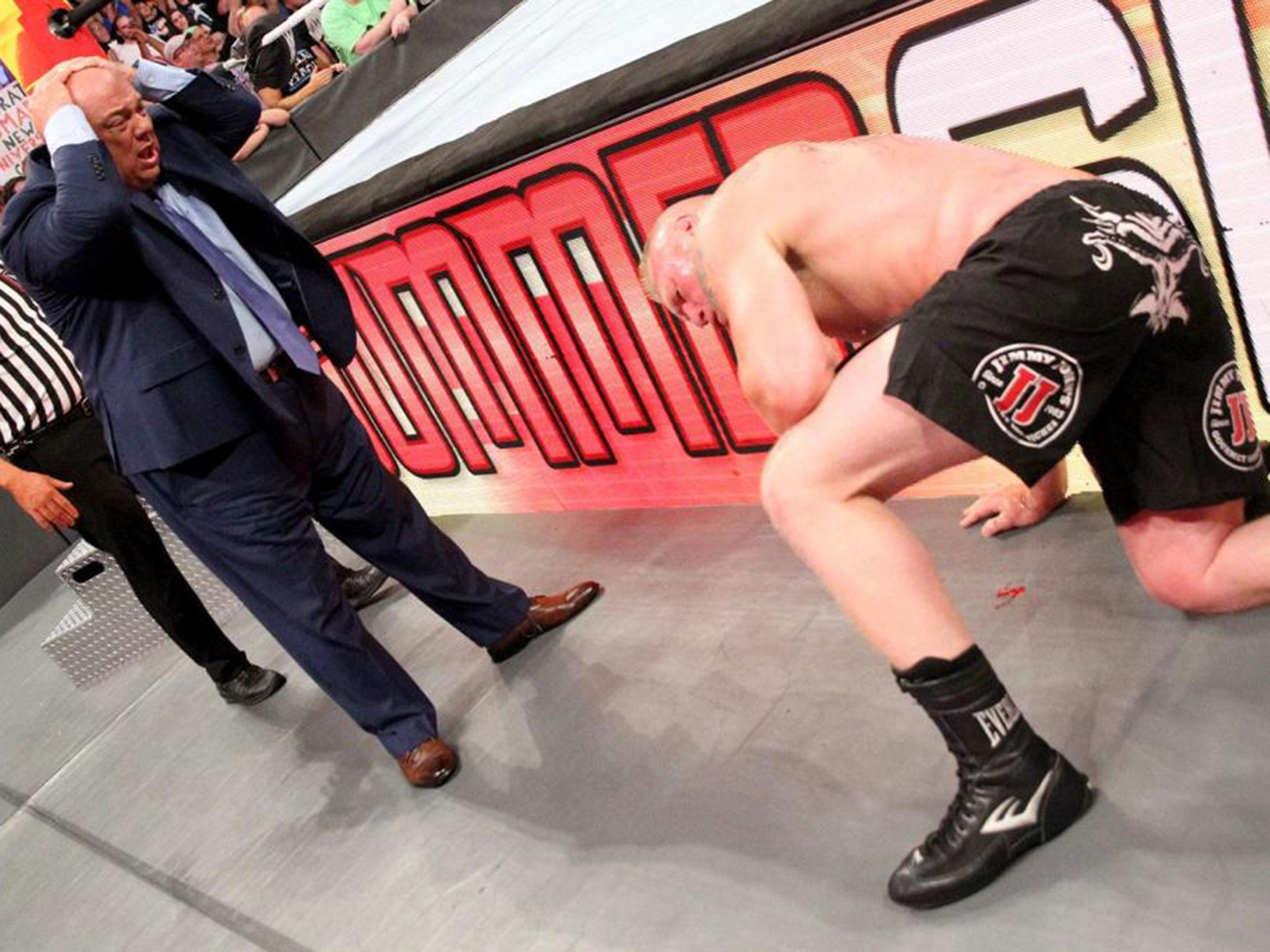 4/27

Brock Lesnar vs Roman Reigns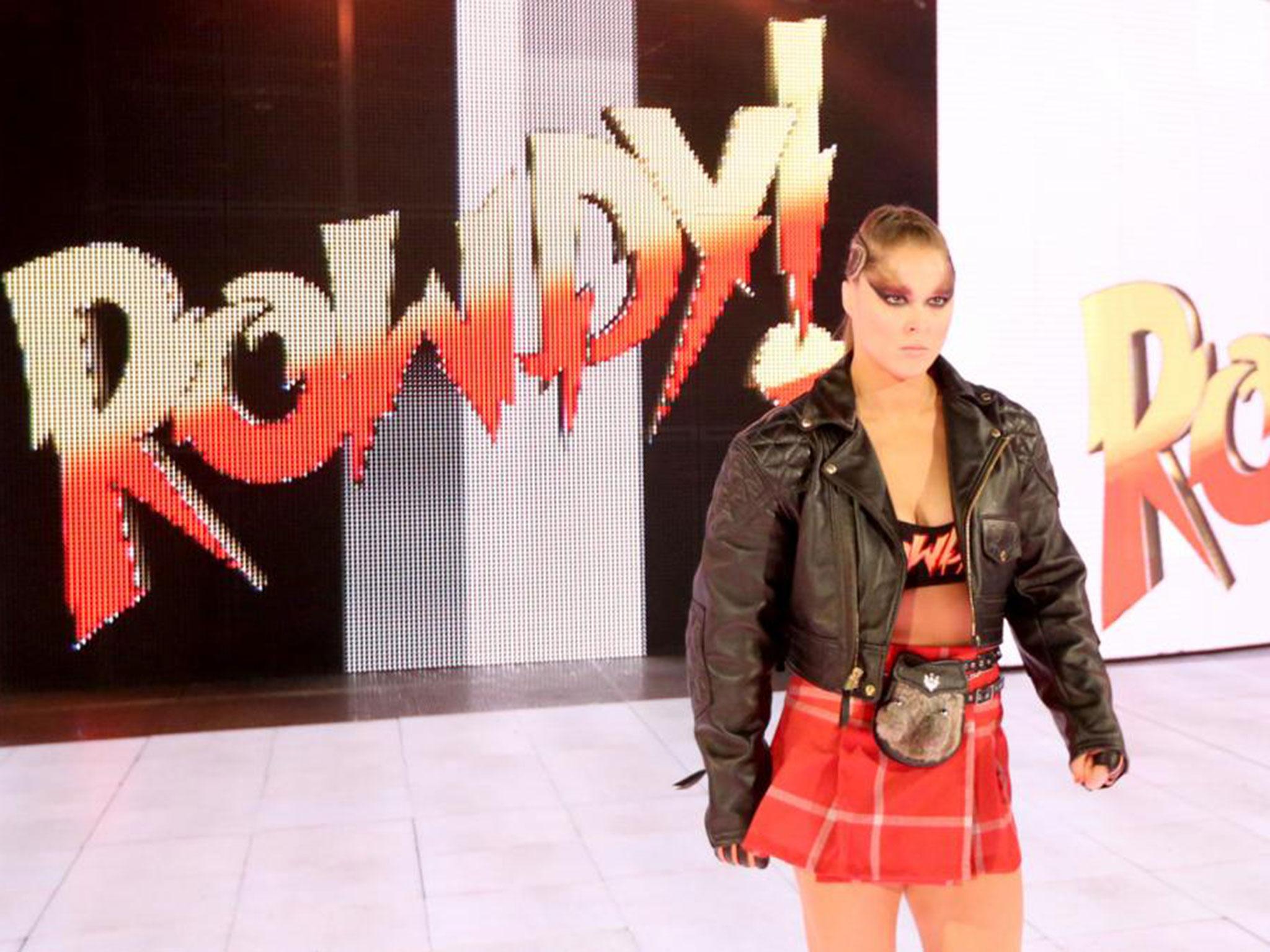 5/27

Ronda Rousey vs Alexa Bliss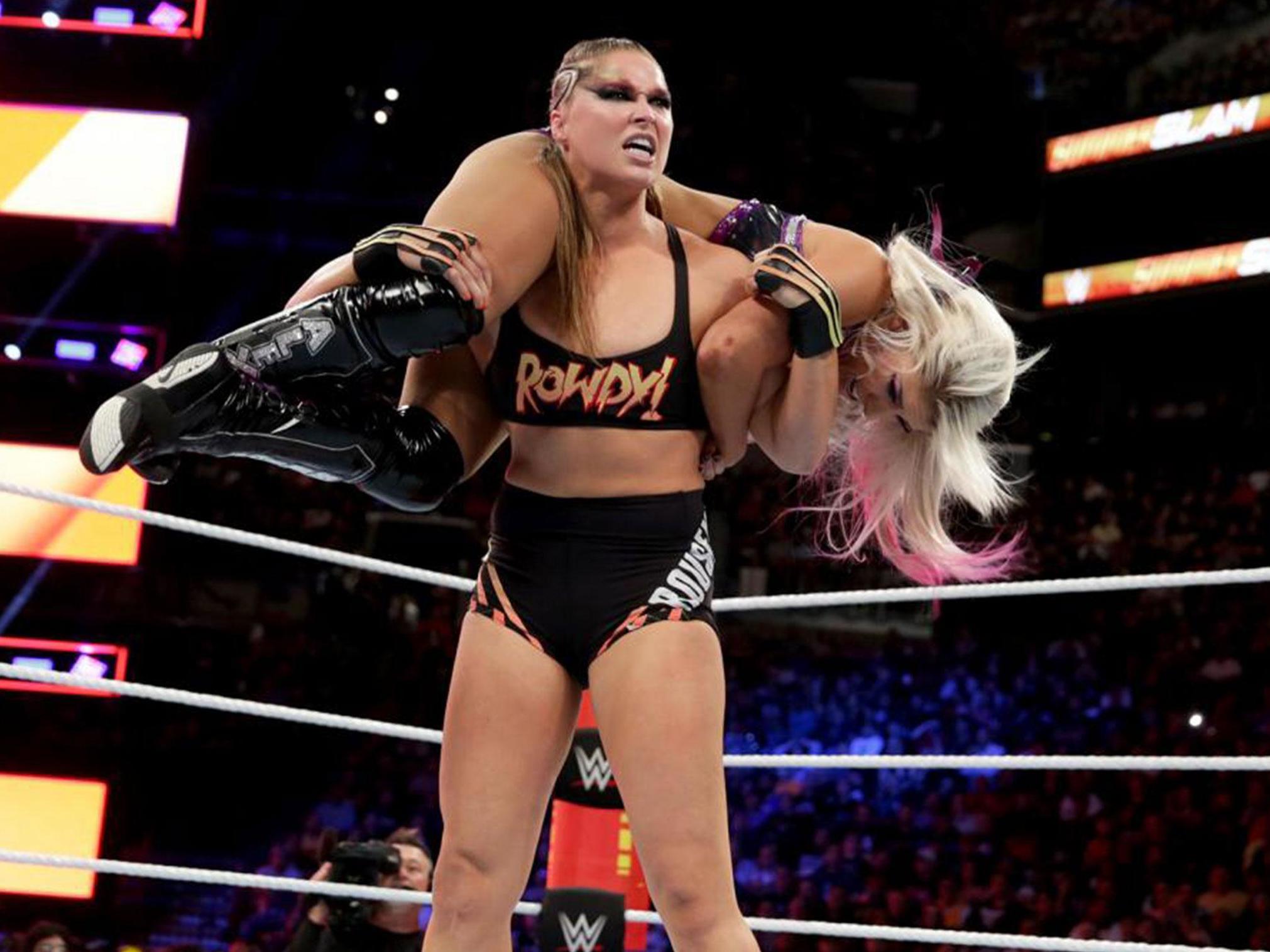 6/27

Ronda Rousey vs Alexa Bliss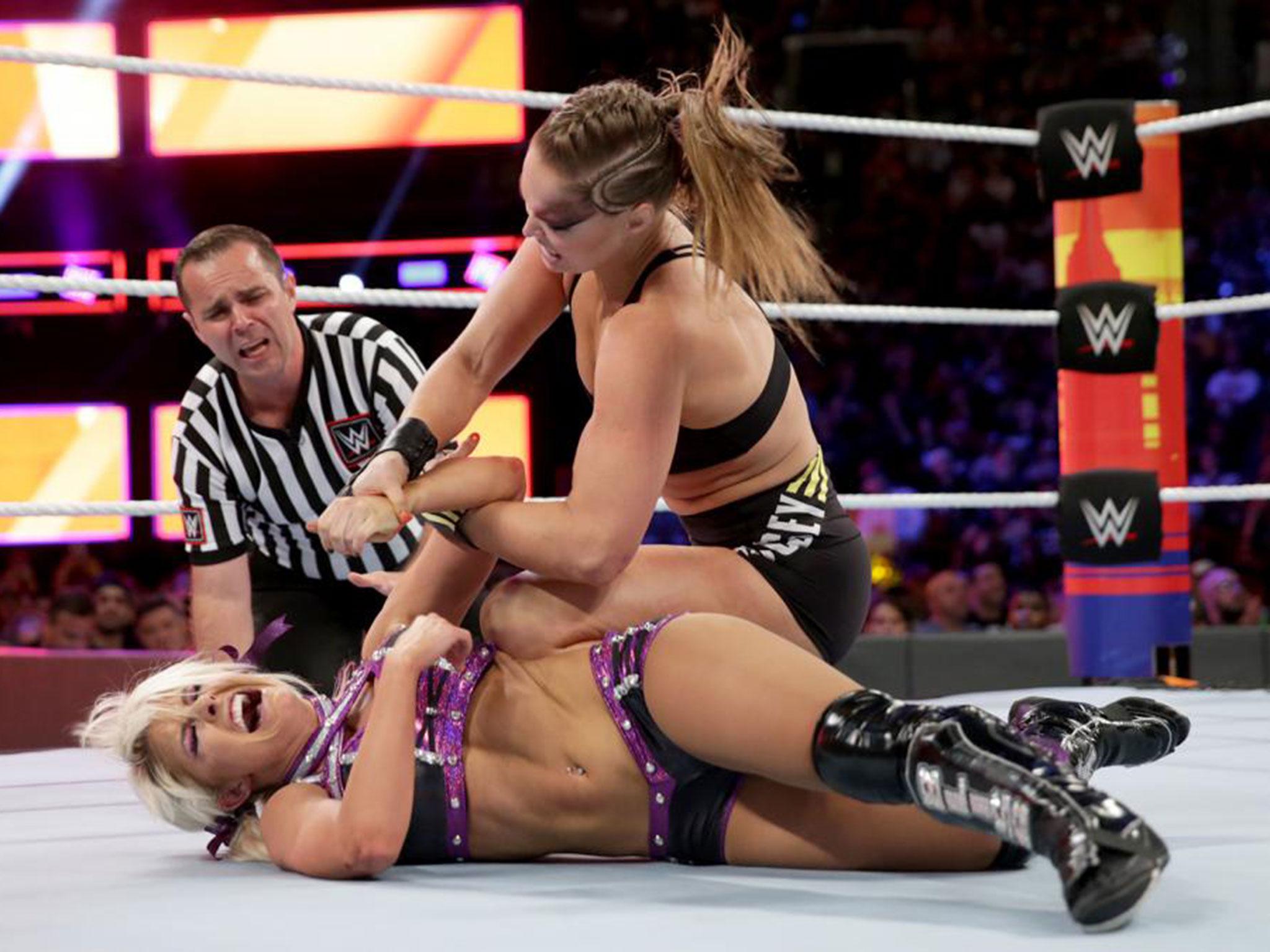 7/27

Ronda Rousey vs Alexa Bliss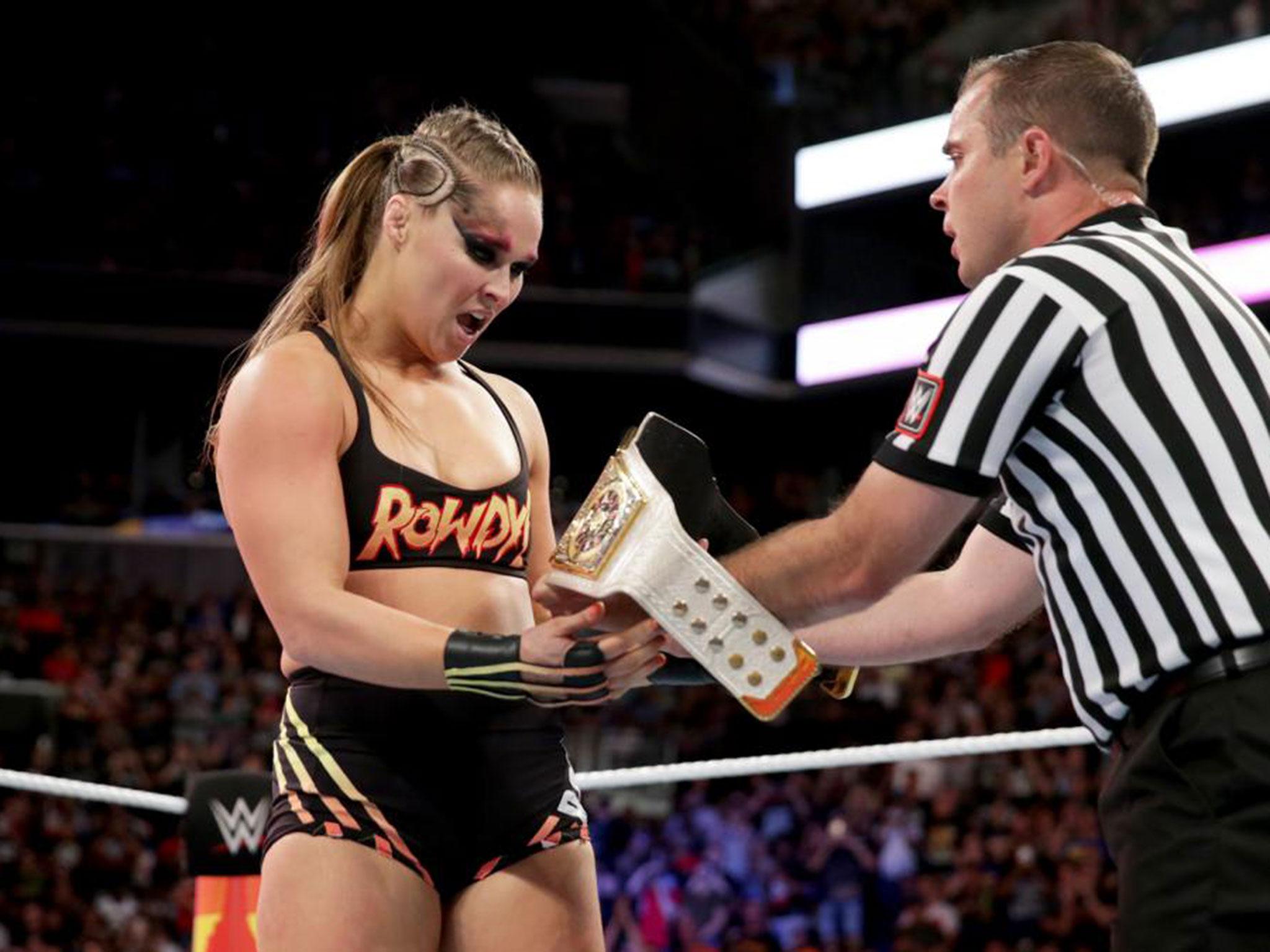 8/27

Ronda Rousey vs Alexa Bliss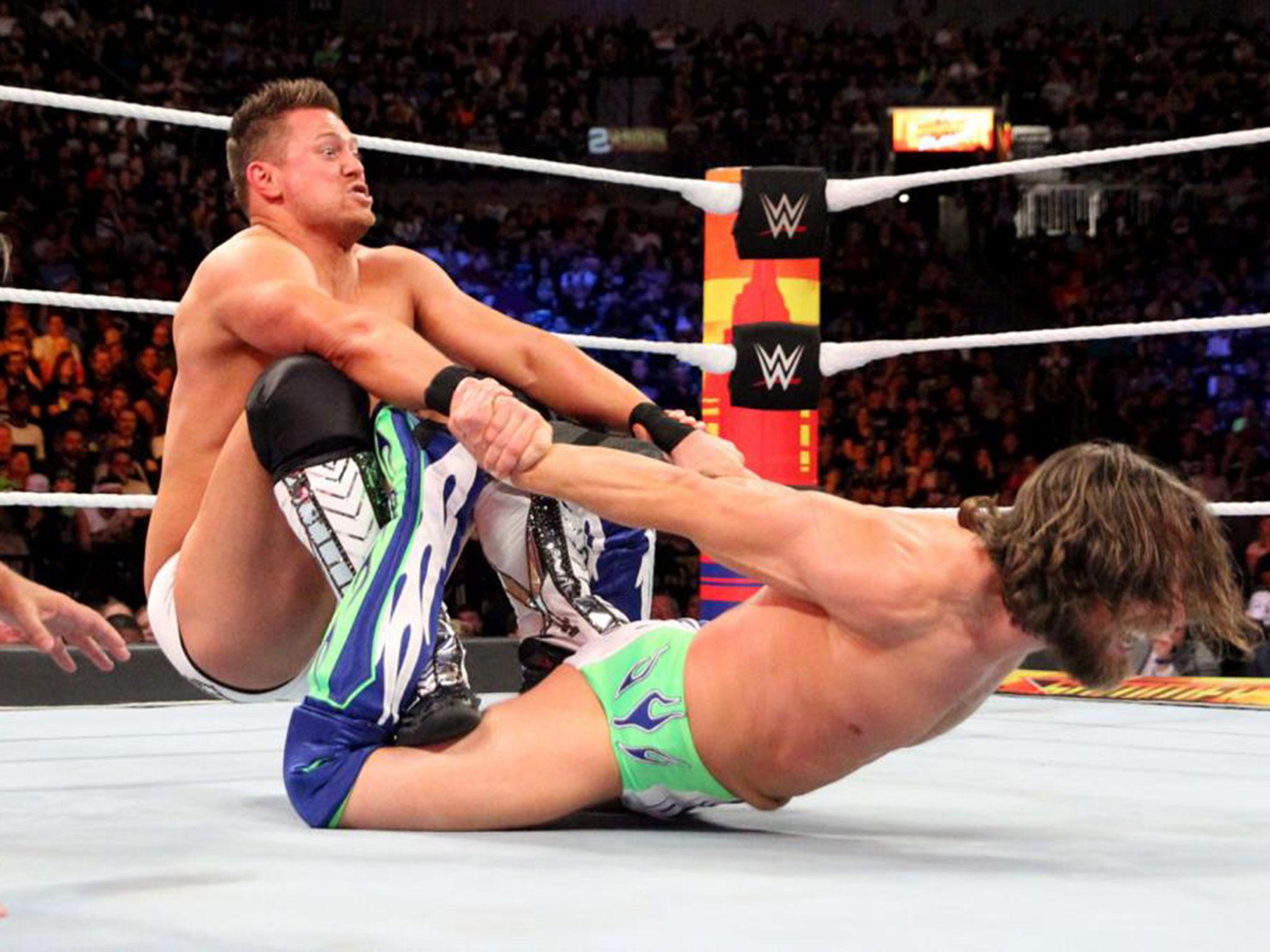 9/27

The Miz vs Daniel Bryan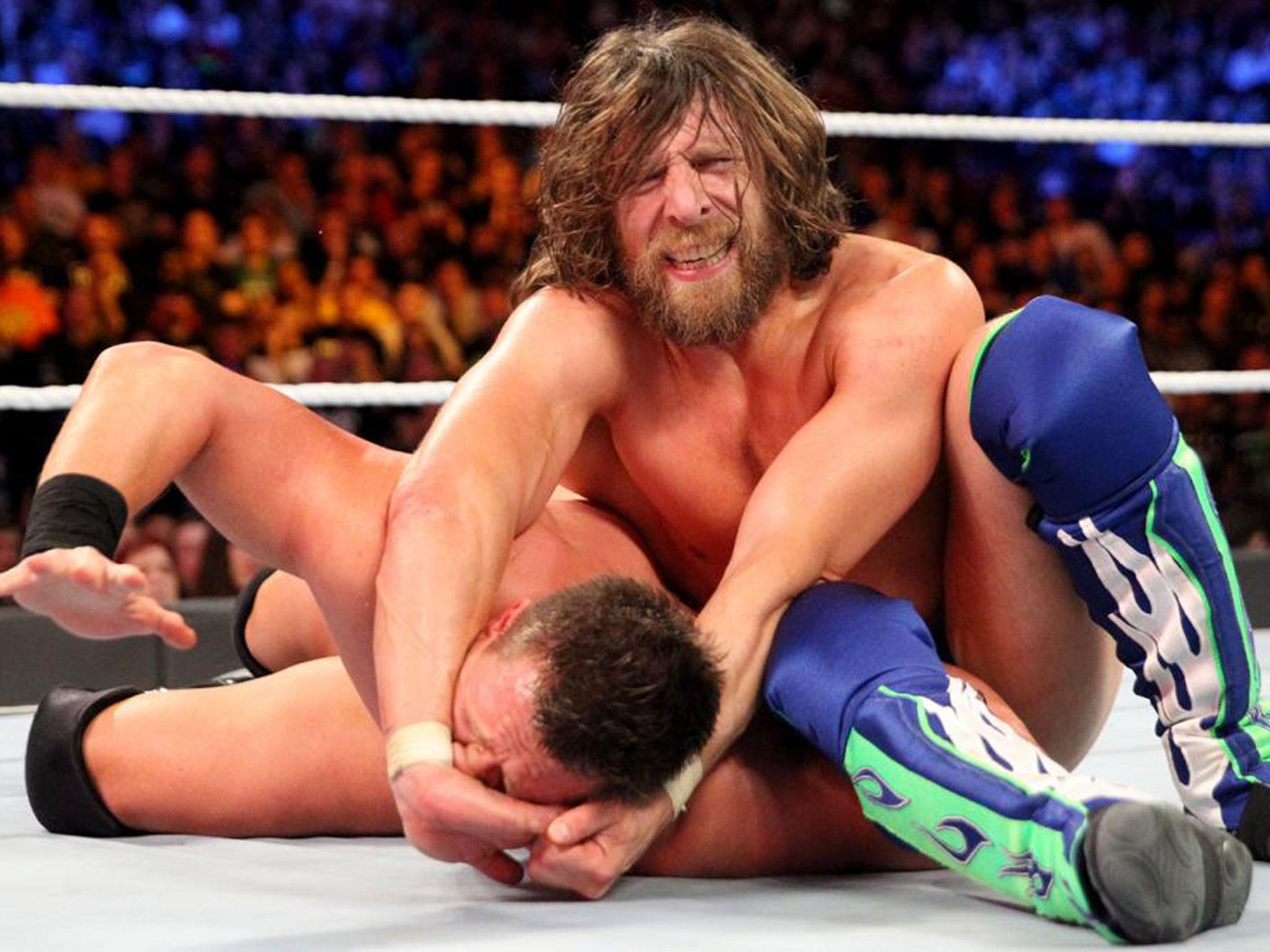 10/27

The Miz vs Daniel Bryan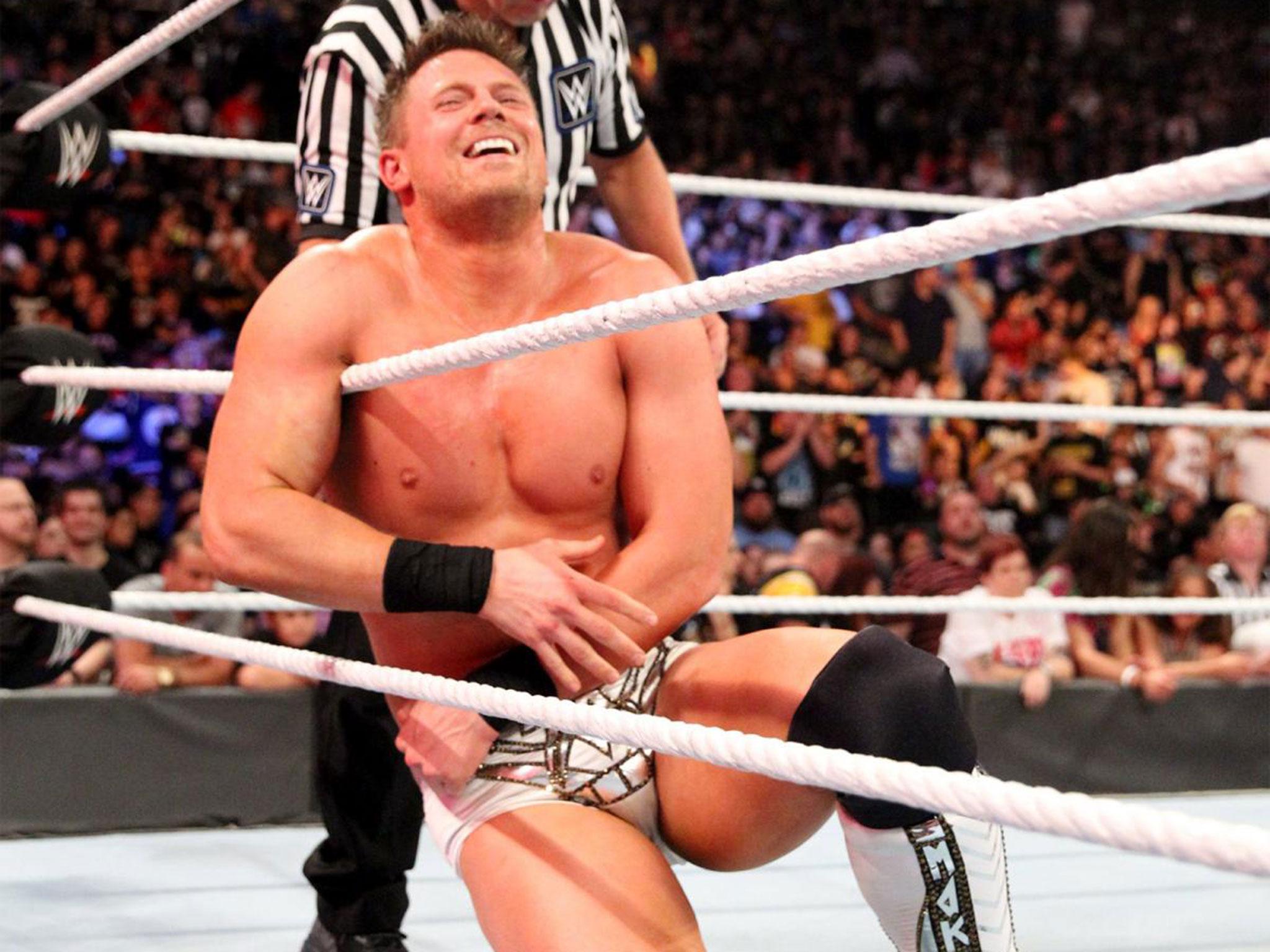 11/27

The Miz vs Daniel Bryan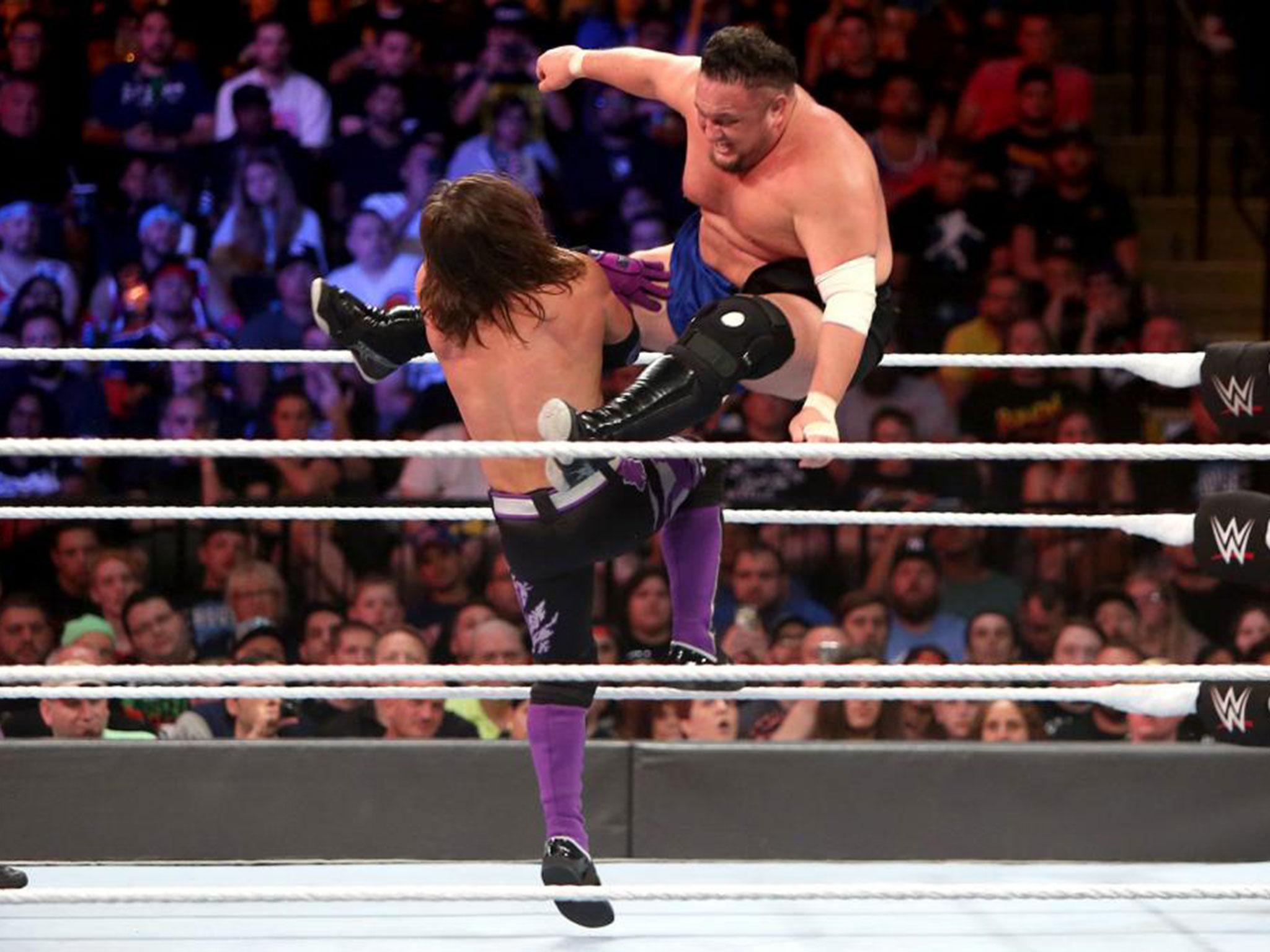 12/27

AJ Styles vs Samoa Joe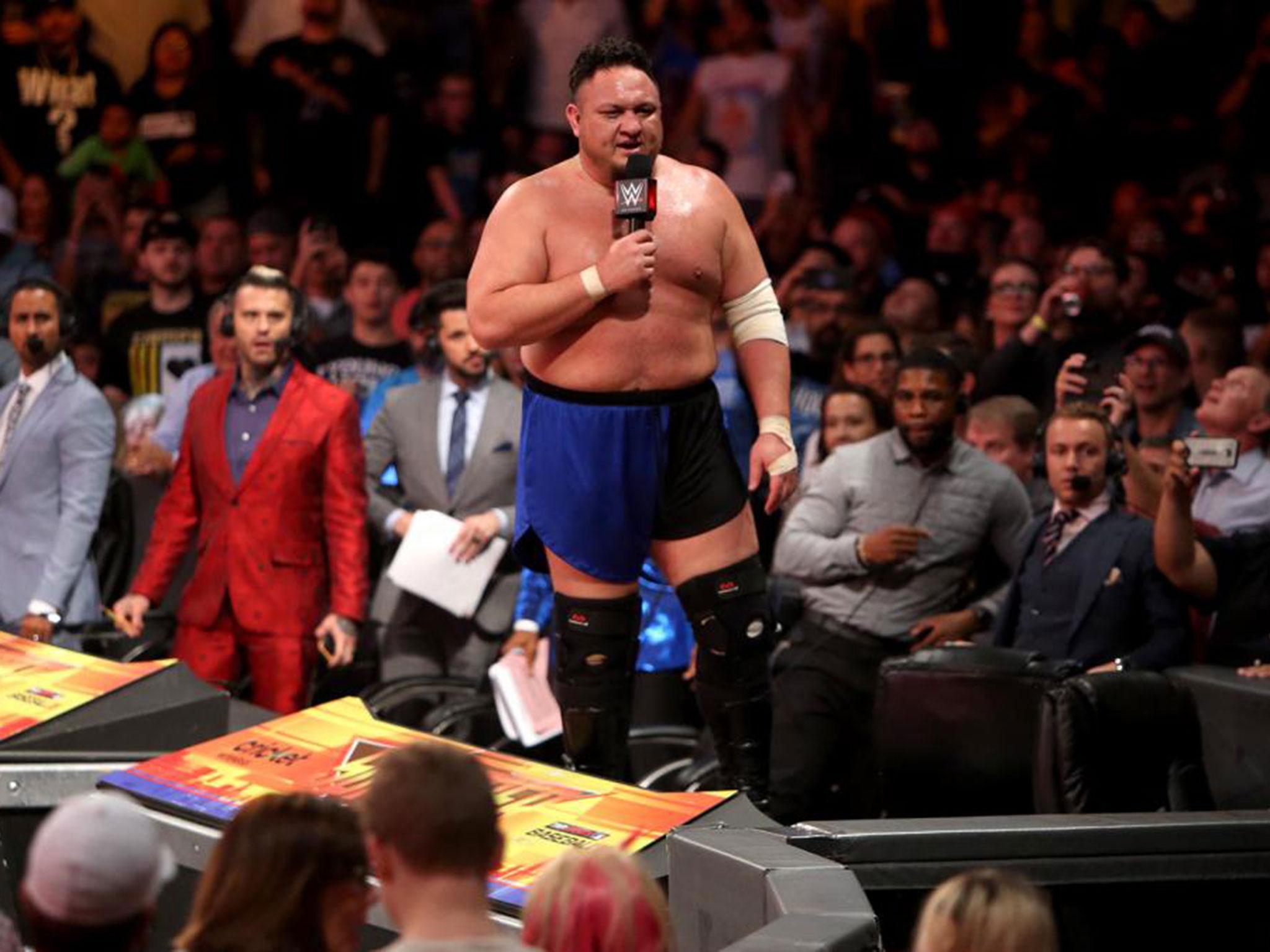 13/27

AJ Styles vs Samoa Joe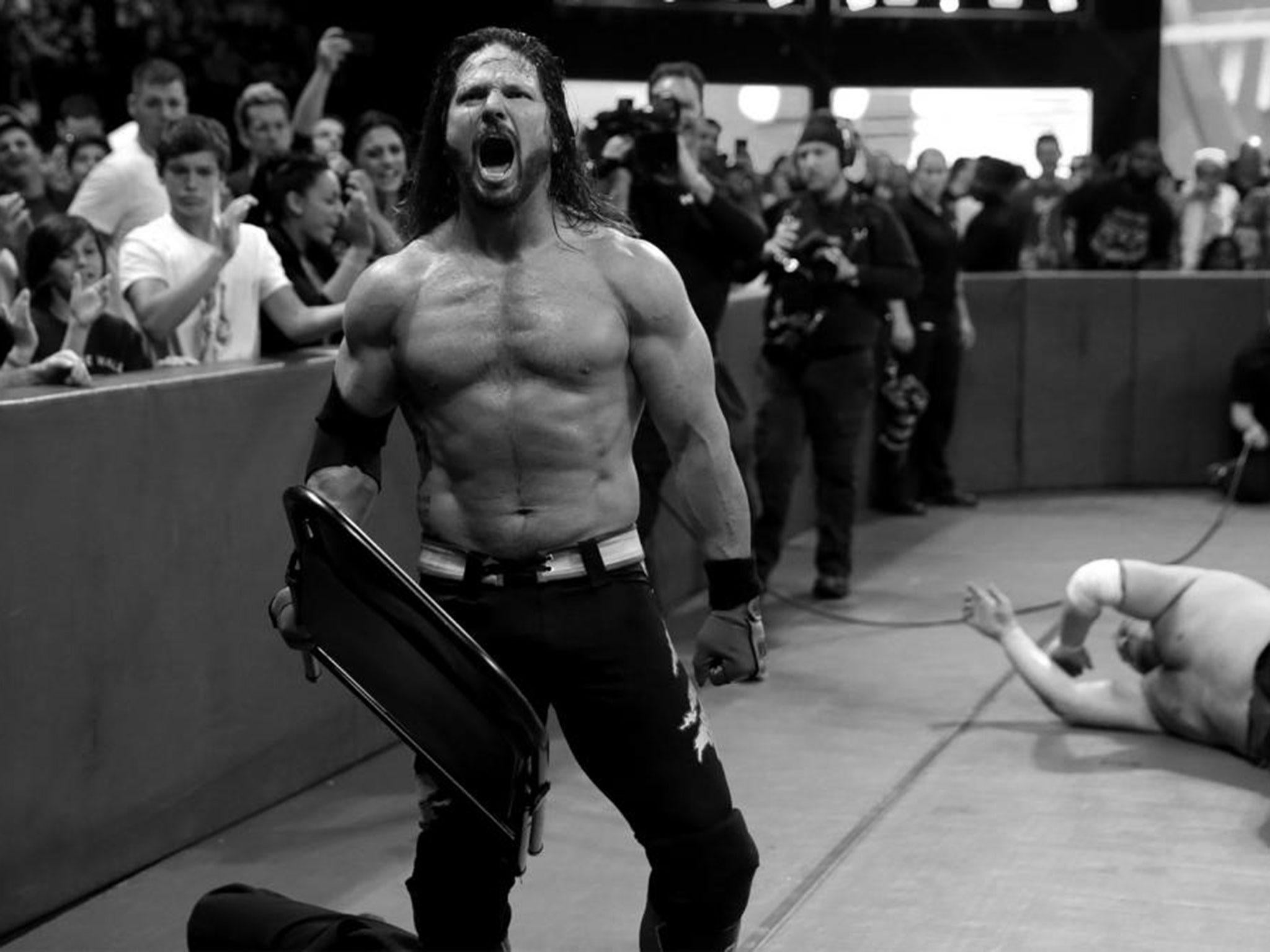 14/27

AJ Styles vs Samoa Joe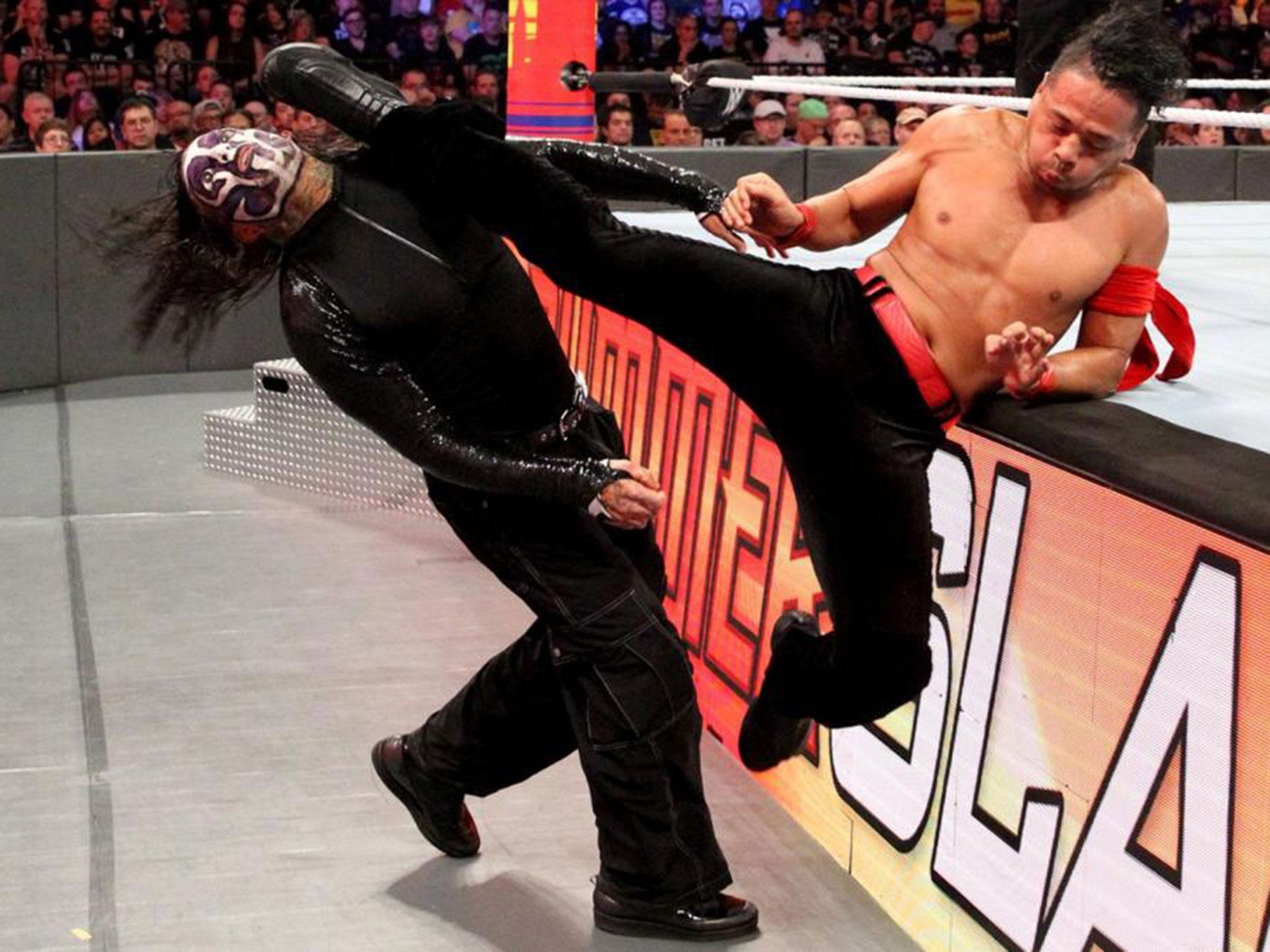 15/27

Shinsuke Nakamura vs Jeff Hardy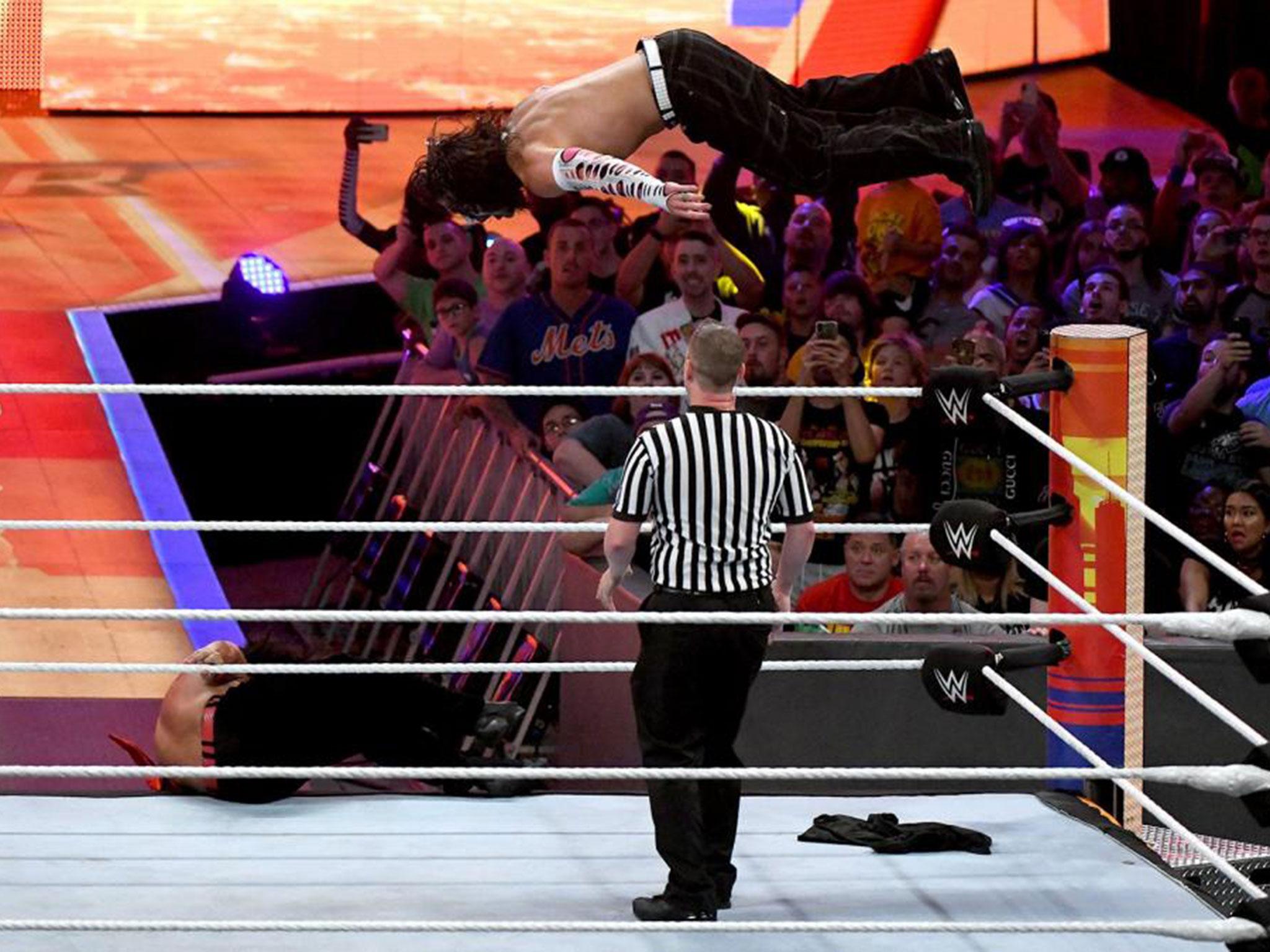 16/27

Shinsuke Nakamura vs Jeff Hardy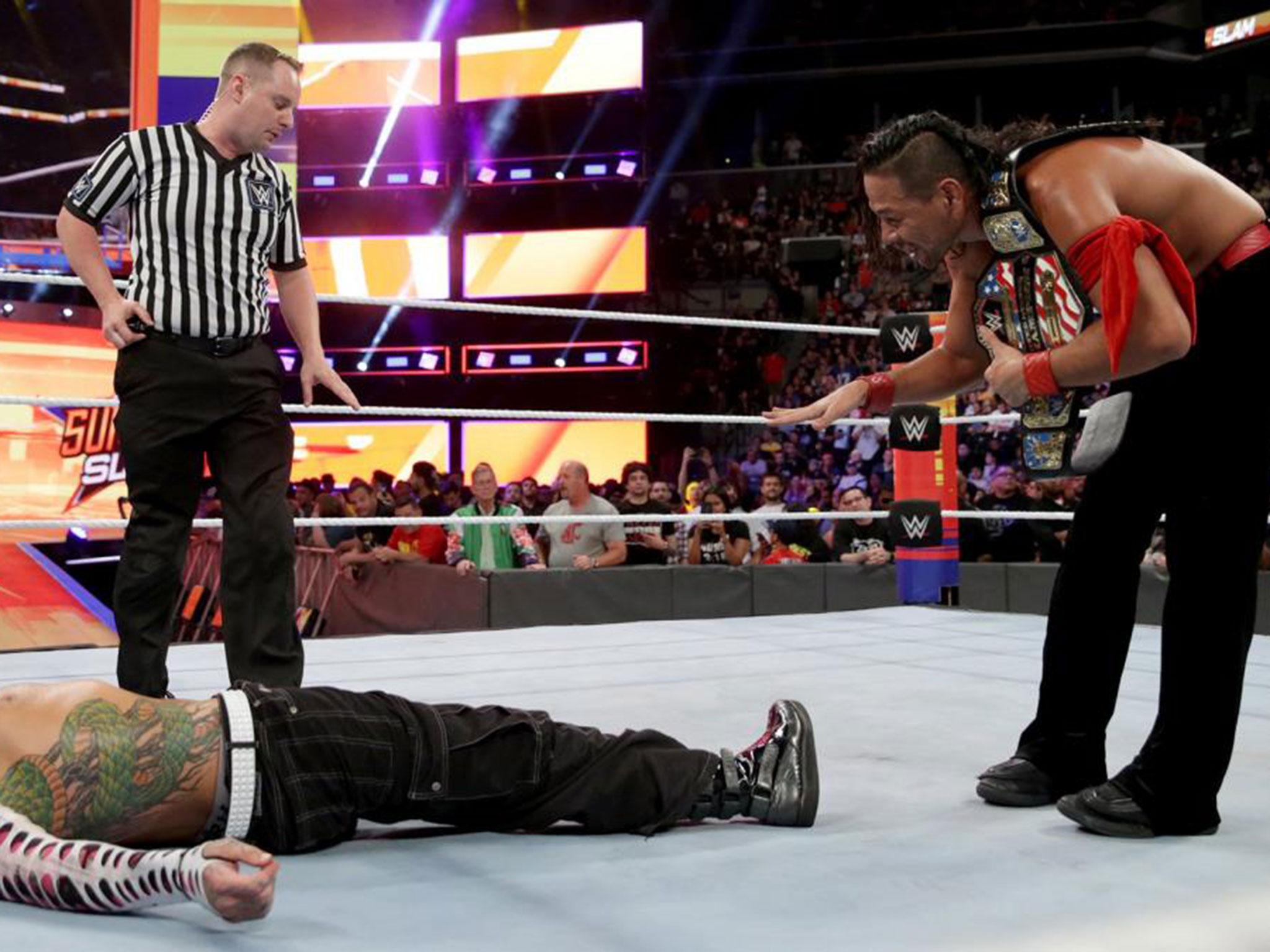 17/27

Shinsuke Nakamura vs Jeff Hardy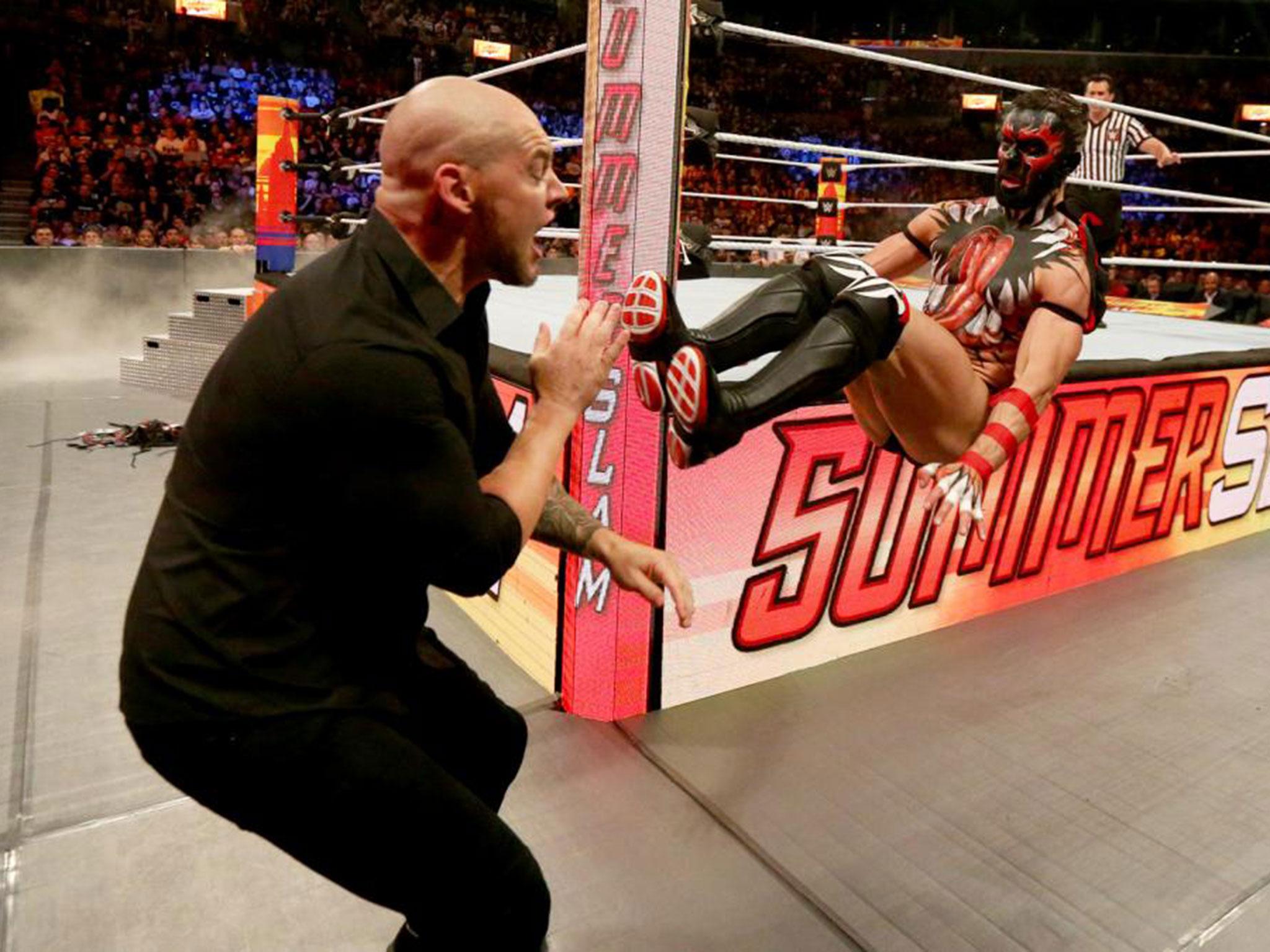 18/27

Finn Balor vs Baron Corbin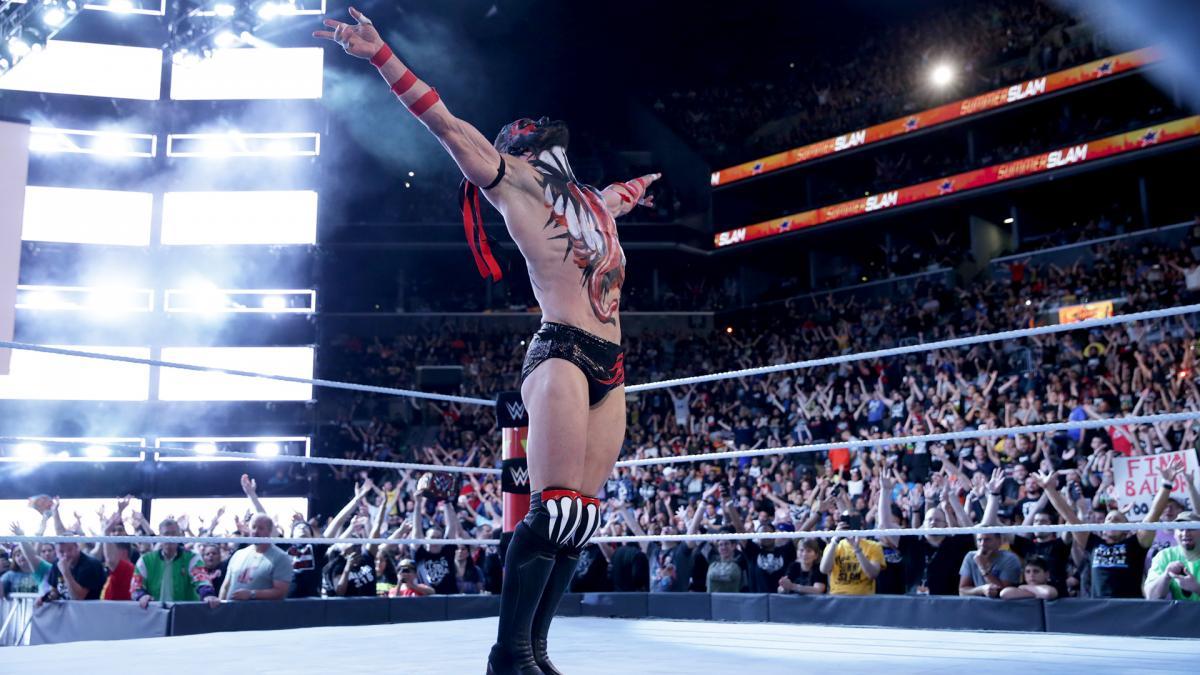 19/27

Finn Balor vs Baron Corbin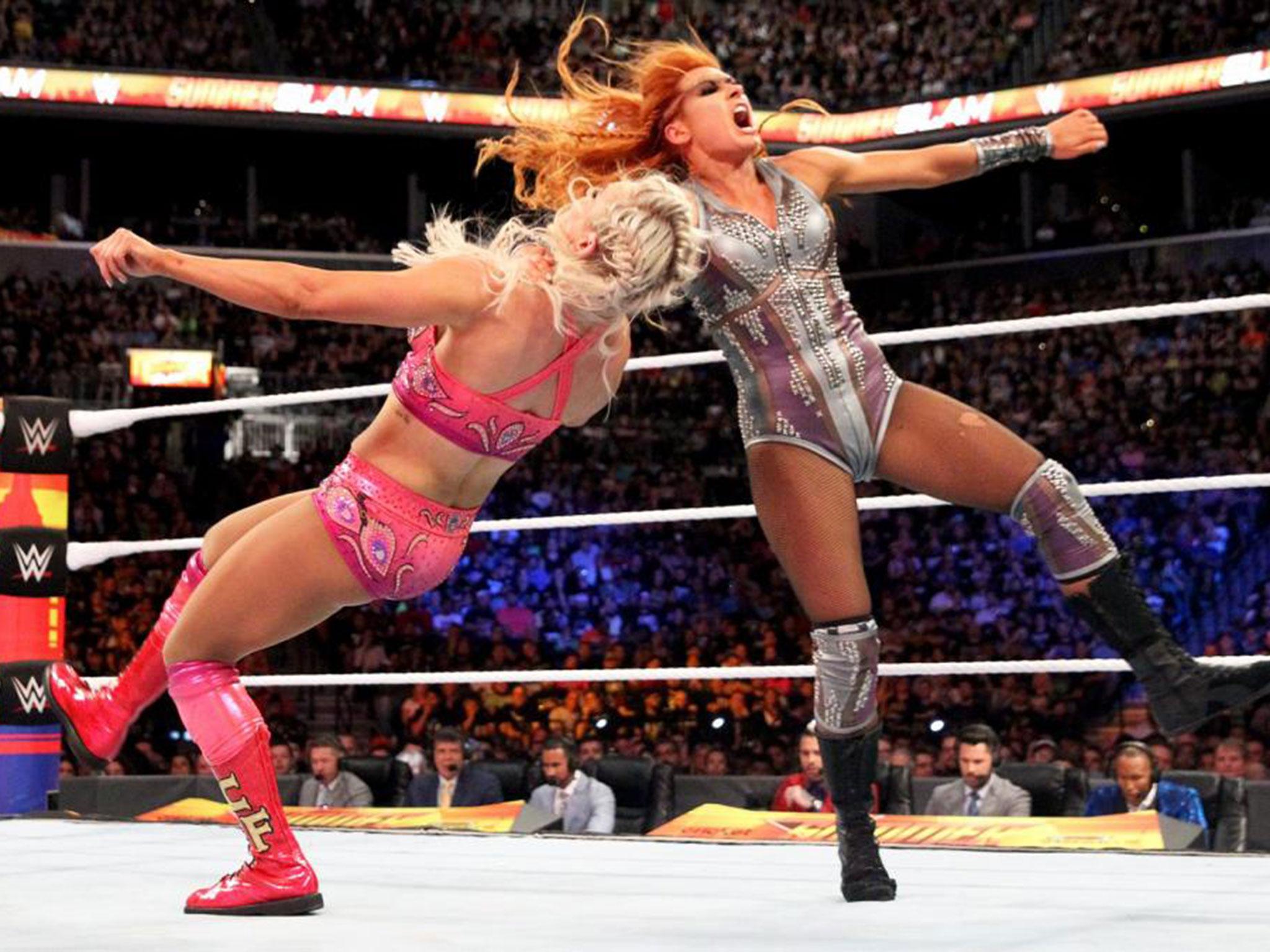 20/27

Carmella vs Charlotte Flair vs Becky Lynch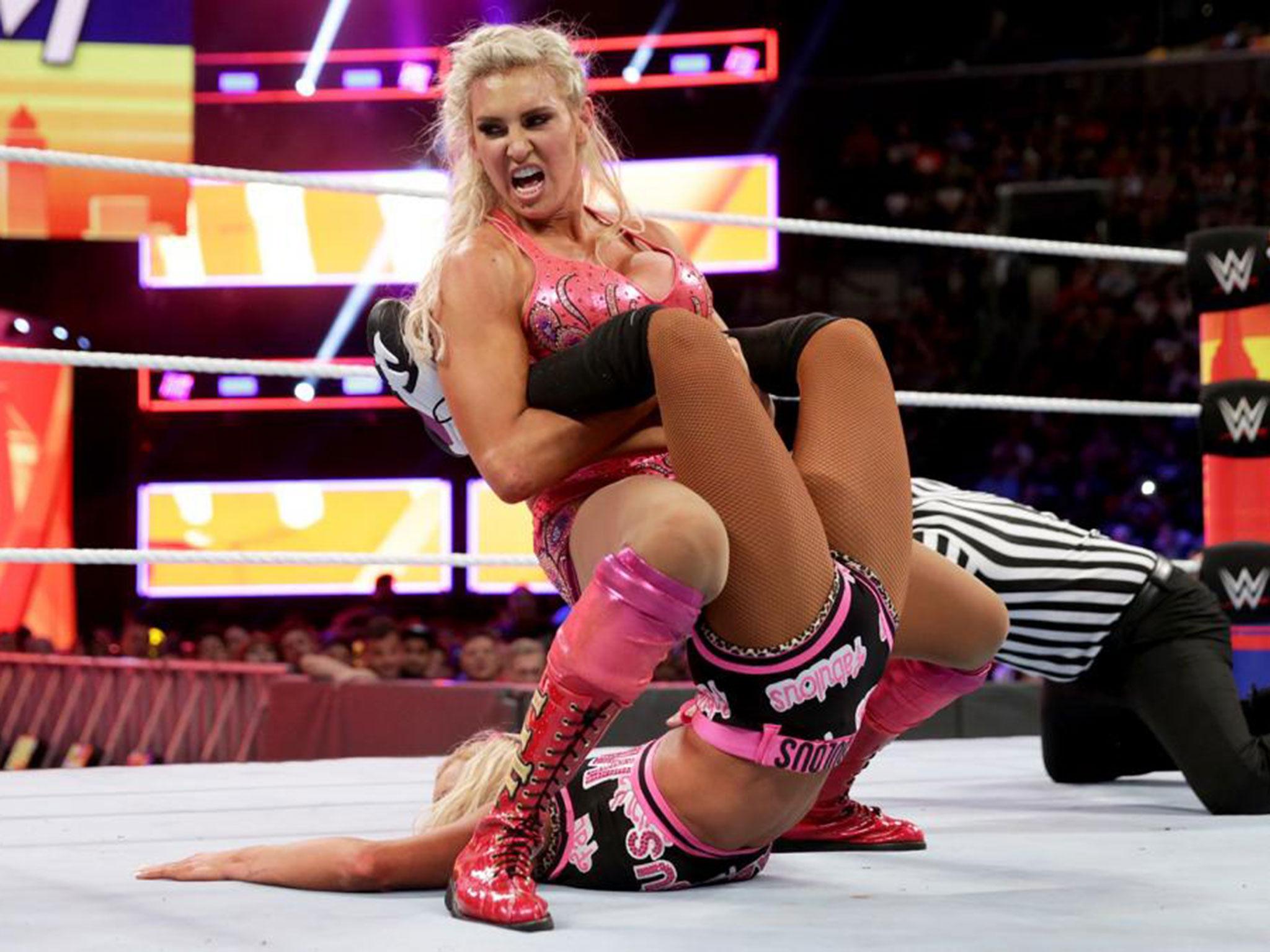 21/27

Carmella vs Charlotte Flair vs Becky Lynch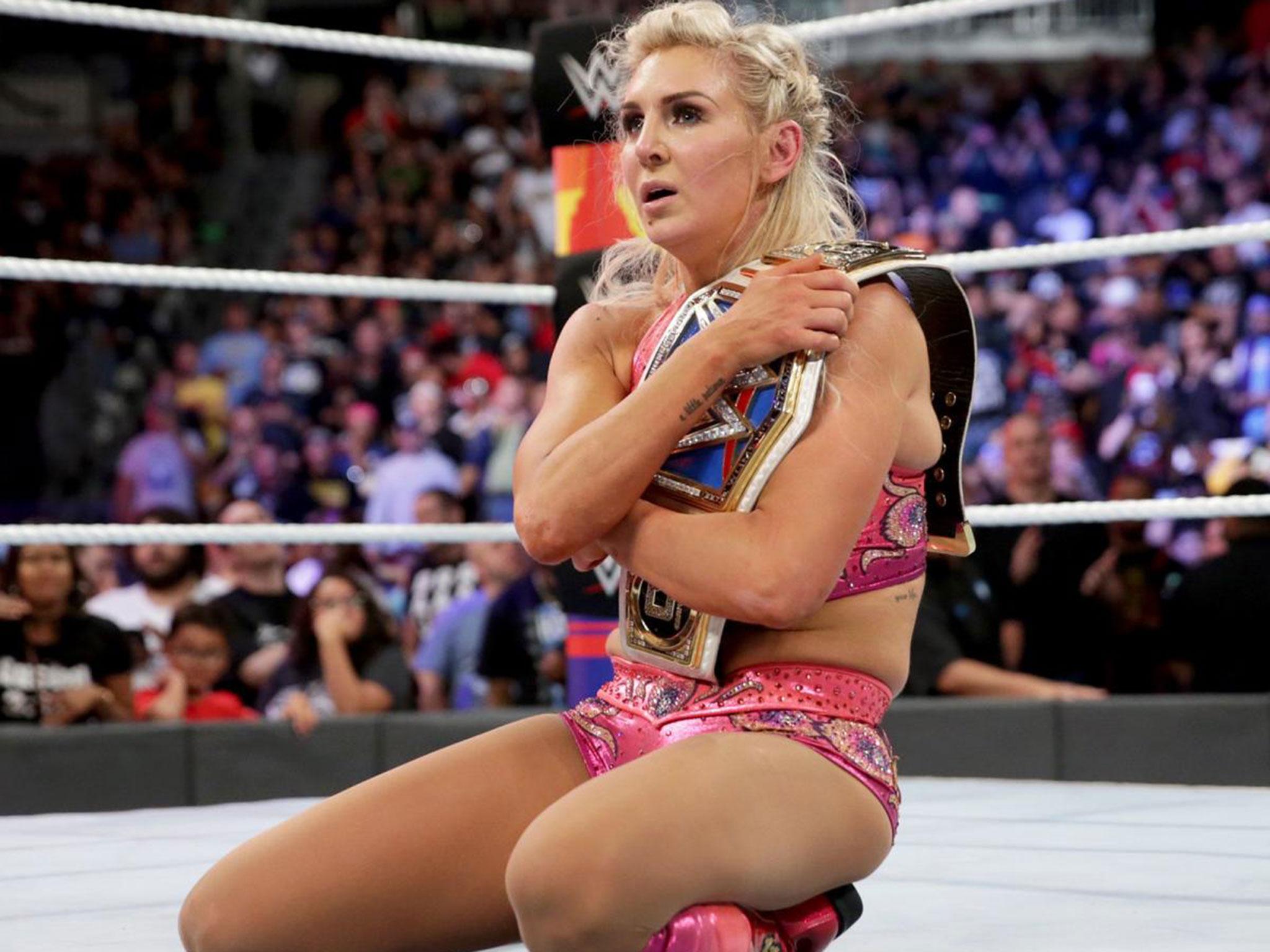 22/27

Carmella vs Charlotte Flair vs Becky Lynch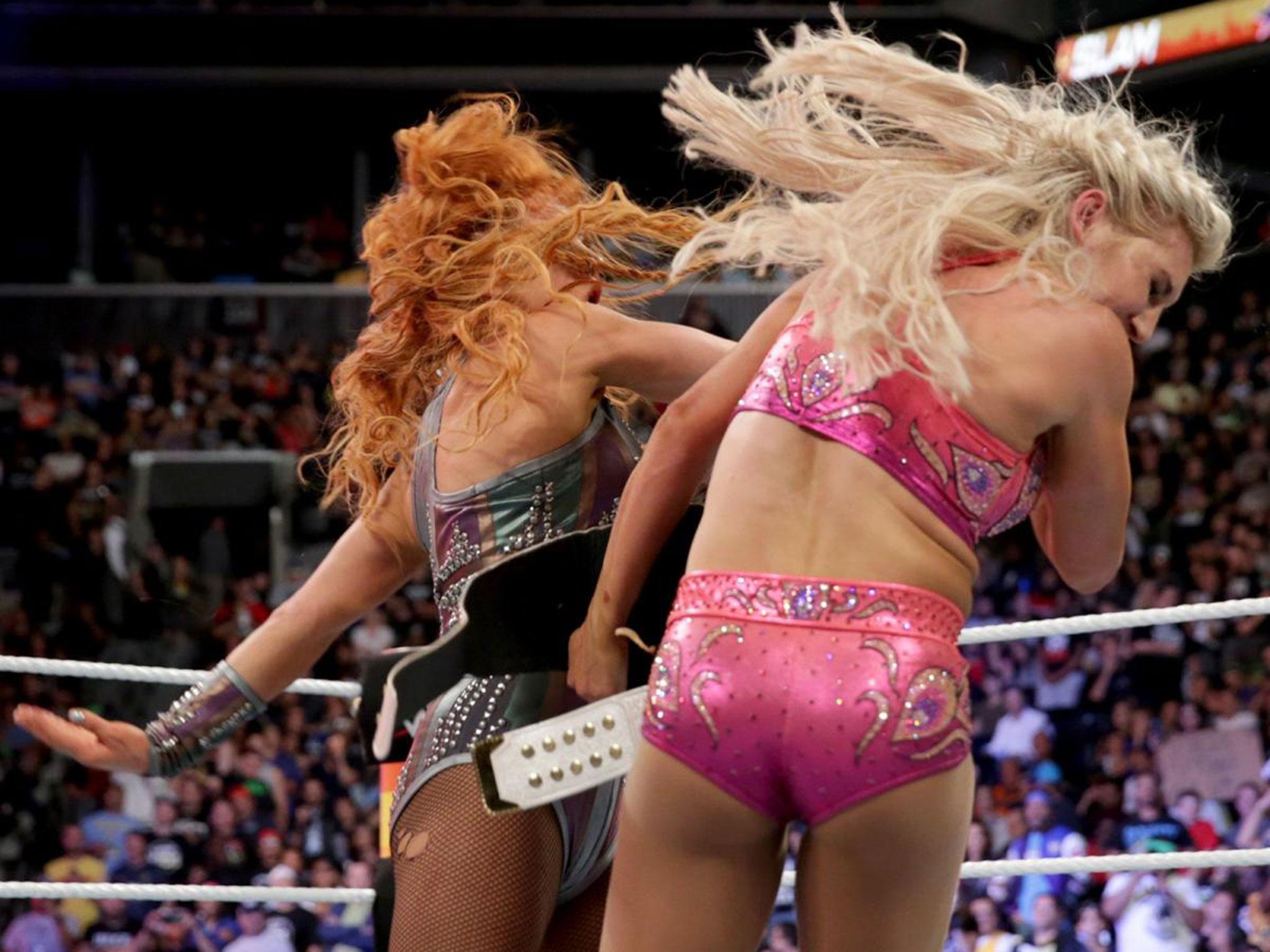 23/27

Carmella vs Charlotte Flair vs Becky Lynch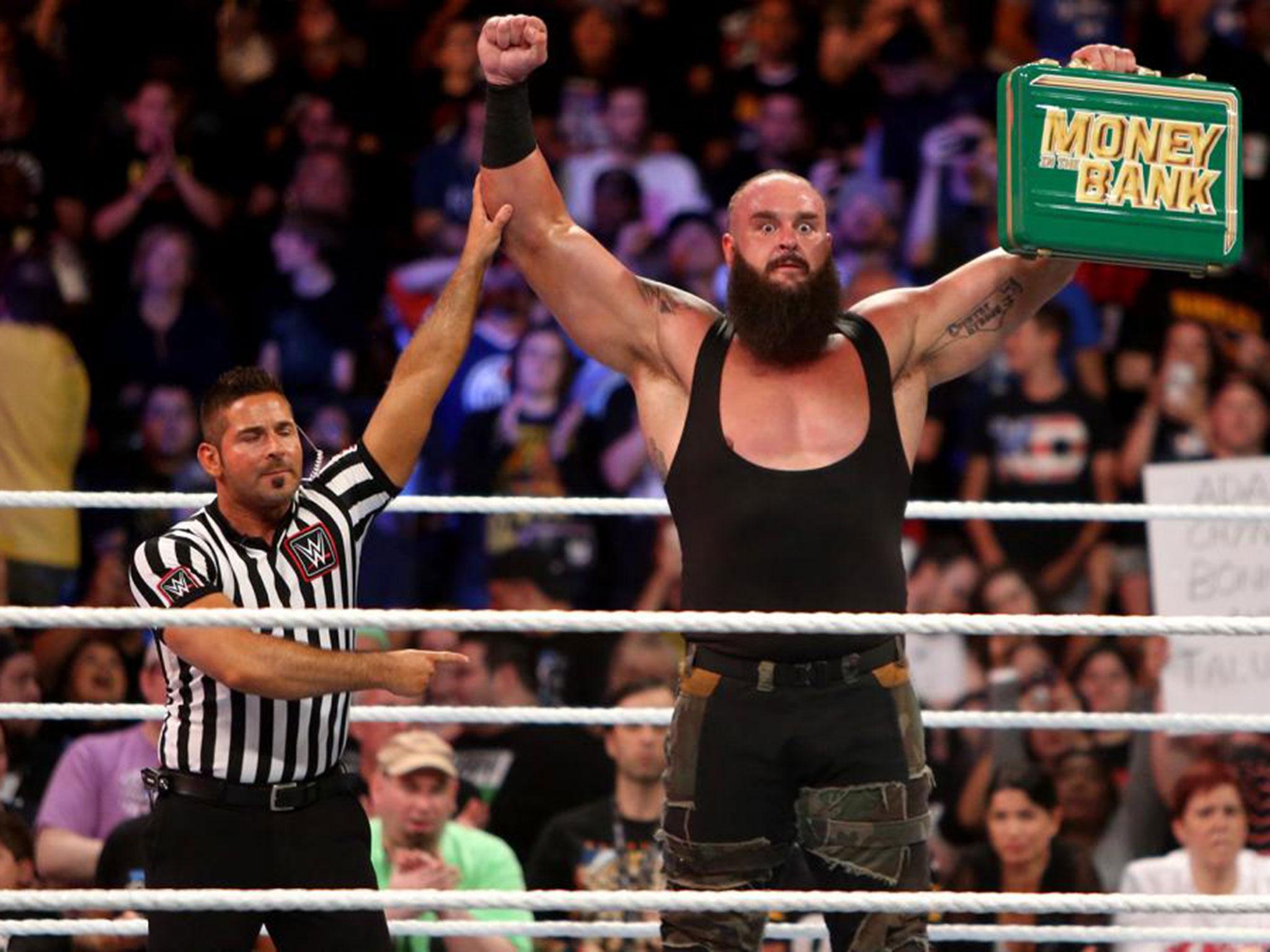 24/27

Bruan Strowman vs Kevin Owens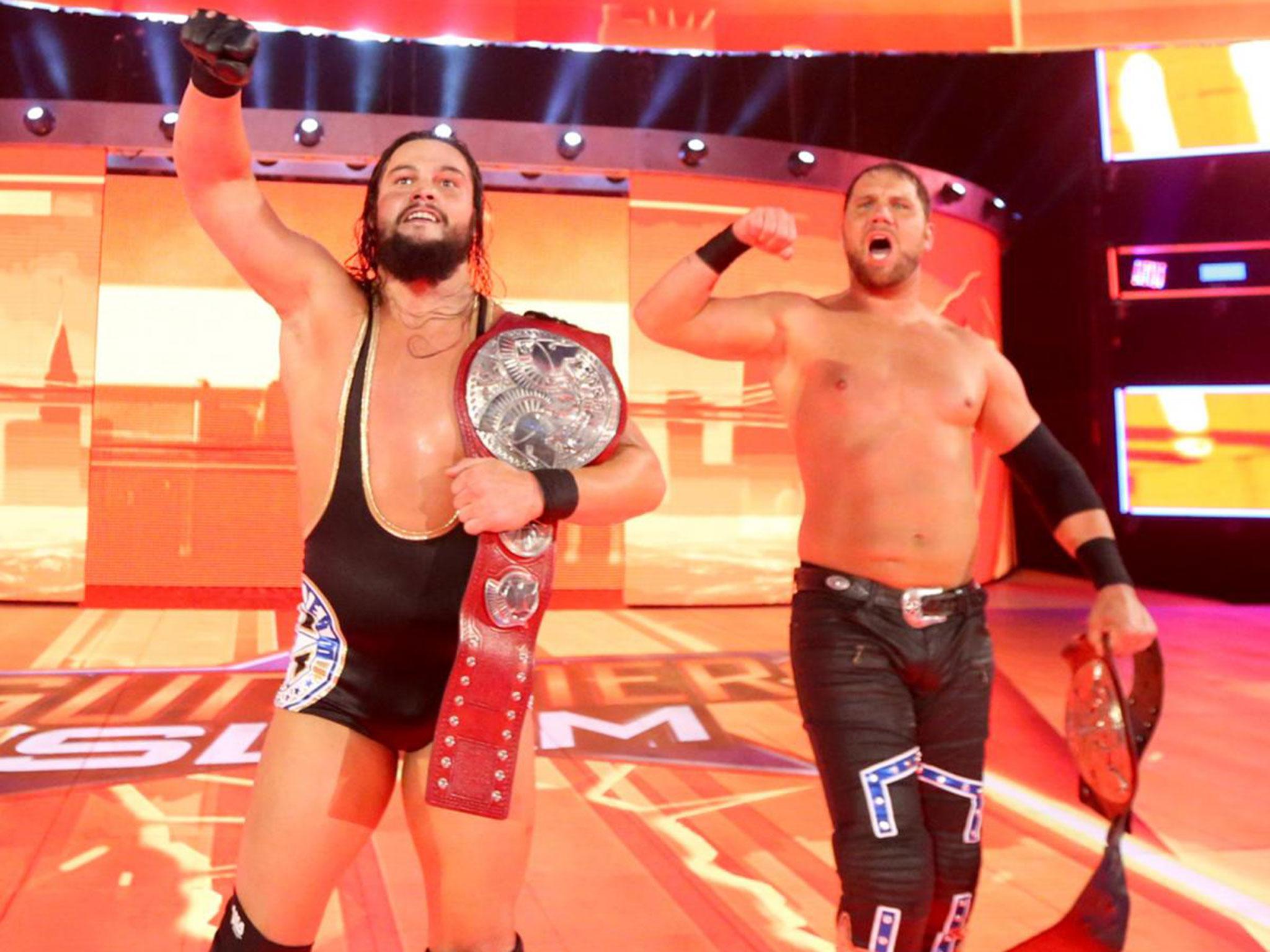 25/27

The B Team vs The Revival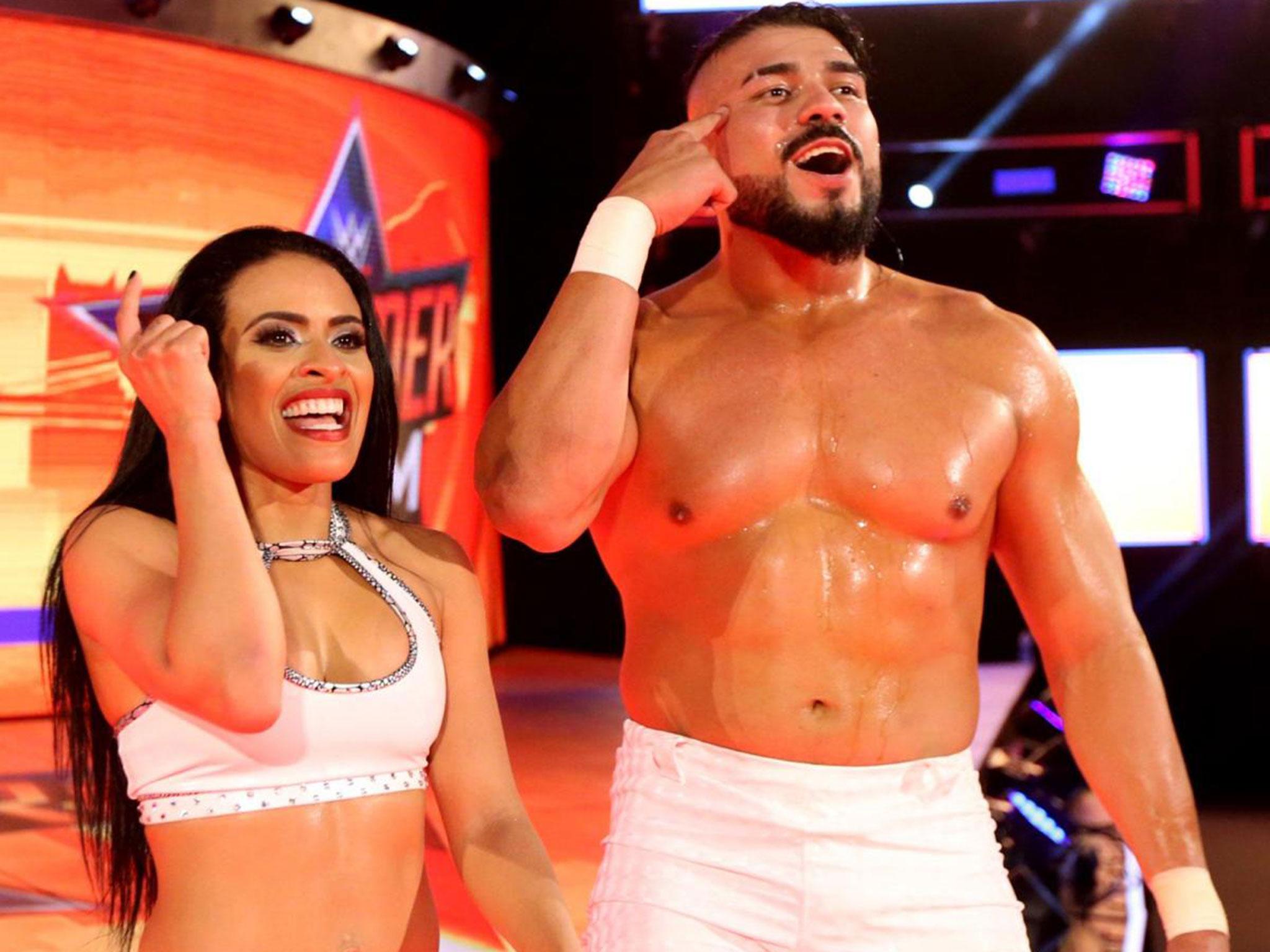 26/27

Andrade 'Cien' Almas & Zelina Vega vs Rusev and Lana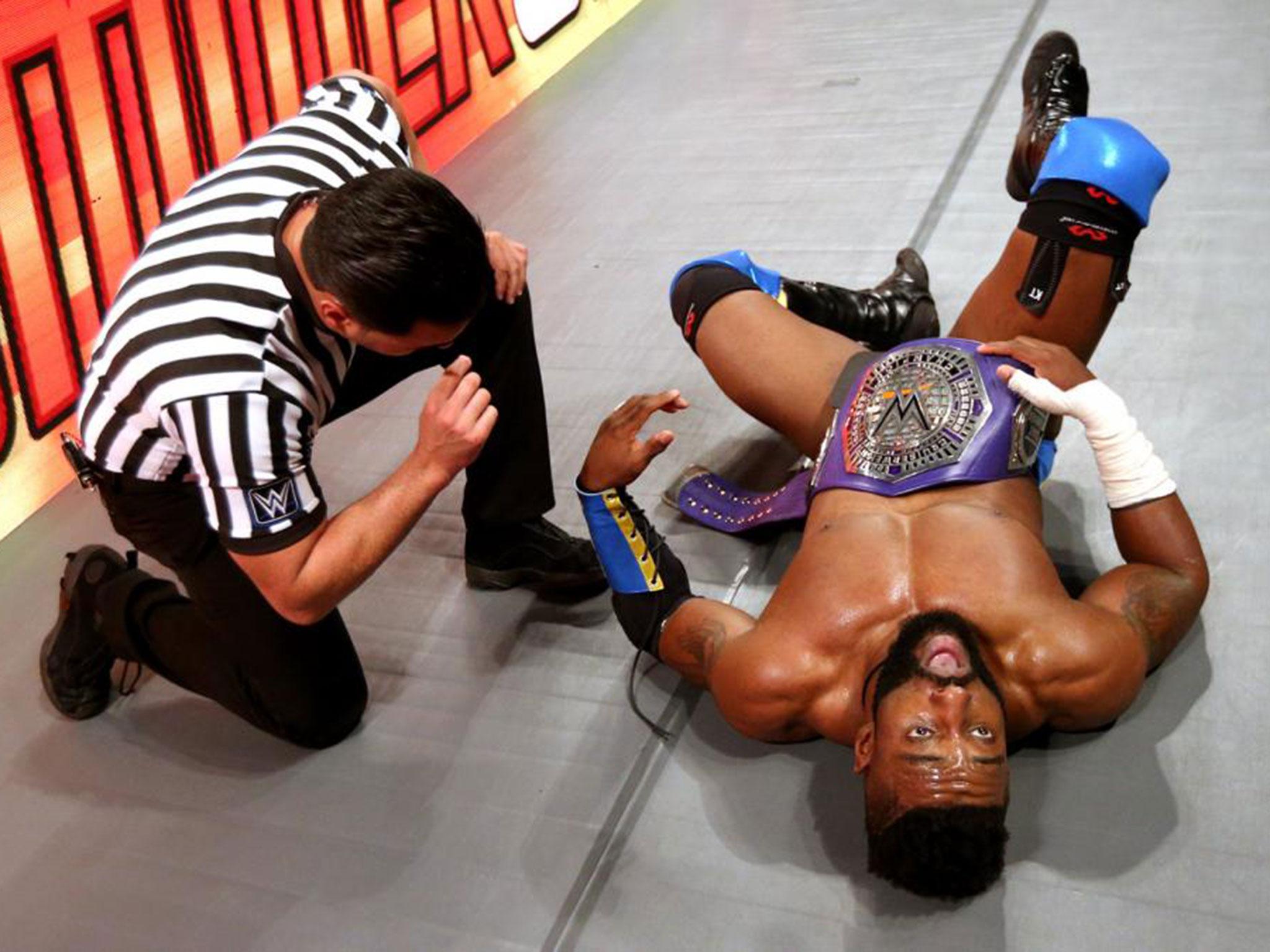 27/27

Cedric Alexander vs Drew Gulak

"Y'all have made my dreams come true," Reigns said to the crowd.

"It didn't matter if you cheered me or you booed me, you've always reacted to me and that's the most important thing and for that I have to say thank you so much."

He also stressed that his address "wasn't a retirement speech", but confirmed that he will need to take a leave of absence to undergo treatment and, as a result, was relinquishing his WWE Universal Championship title.

"When I do [return] it's not going to be just about titles or being on top. It's about a purpose," he added.

"I will beat this and I will be back so you will see me very, very soon."

The announcement left fans and viewers stunned given that Reigns had never spoken of his illness publicly before, and it triggered an outpouring of emotion from his colleagues, with his former Shield partners Seth Rollins and Dean Ambrose appearing on stage to embrace him after his announcement.

To add to the emotion, fans who regularly boo the four-time world champion every week gave Reigns a standing ovation and chanted "Thank you Roman" as he left the ring.

Current Smackdown Live general manager Daniel Bryan wrote on Twitter: "I've never seen the air sucked out of a locker room like it was tonight. Our thoughts and prayers are with Roman and his family. #ThankYouRoman."

Sixteen-time world champion John Cena added: "Courage – strength in the face of pain or grief.' You have given us your everything including a courageously vulnerable moment. We, your WWE family, give you all of our love and support. #ThankYouRoman #NeverGiveUp."

Triple H, the WWE's Executive Vice President of Talent, Live Events and Creative, was one of the first to embrace Reigns as he returned backstage, where WWE legend Shawn Michaels also hugged him.

Follow the Independent Sport on Instagram here, for all of the best images, videos and stories from around the sporting world.

Source: Read Full Article