What do Manchester United need in the January transfer window?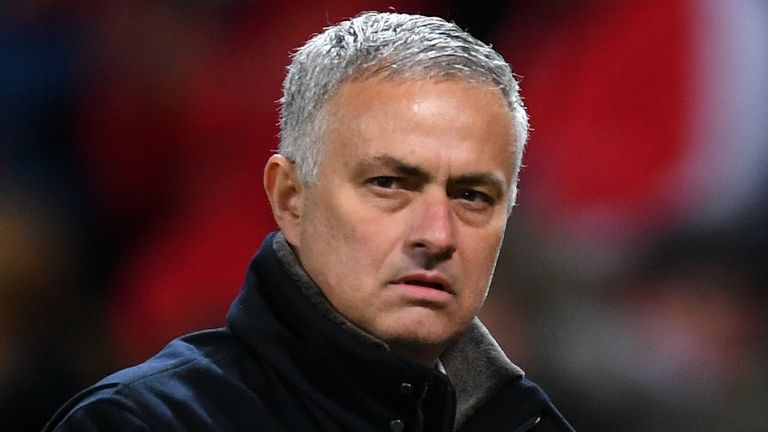 The January transfer window opens in less than two months, so who might Manchester United target?
After Sunday's derby defeat at Manchester City left them 12 points behind their table-topping neighbours, United may well be inclined to spend in the winter window as they look to make up ground on the top four in the Premier League.
We take a look at their potential targets and areas to address…
Transfer centre
City-United: The gulf in numbers
Making the headlines
Italian outlet Calciomercato has claimed Manchester United are "desperate" to make signings in January.
How "desperate" remains to be seen, but Sky Sports News understands United and Mourinho have been in talks over transfer targets for both January and next summer's transfer window.
Mourinho remains keen to bring in a new central defender after failing to acquire one in the summer and the club will make a move if the right man becomes available in either of the next two windows.
Tottenham's Toby Alderweireld and Leicester's Harry Maguire were both targeted by Mourinho in the summer but he was not backed by the board, and Maguire has signed a new long-term Foxes contract, while Alderweireld's Spurs deal can run until 2020.
The Independent and Guardian have both reported that "more than £100m will be made available" for signings in January.
So might Mourinho look to Italy for a defensive addition?
Juventus left-back Alex Sandro has been mentioned in the Italian media as a possible target – with The Sun suggesting the Brazilian could be offered to United as part of a swap deal for Paul Pogba. However, with Luke Shaw having recently signed a new long-term deal it is does not appear that left-back would be an obvious issue.
Another Juventus player, Mehdi Benatia, has been touted as a United target by Tuttosport.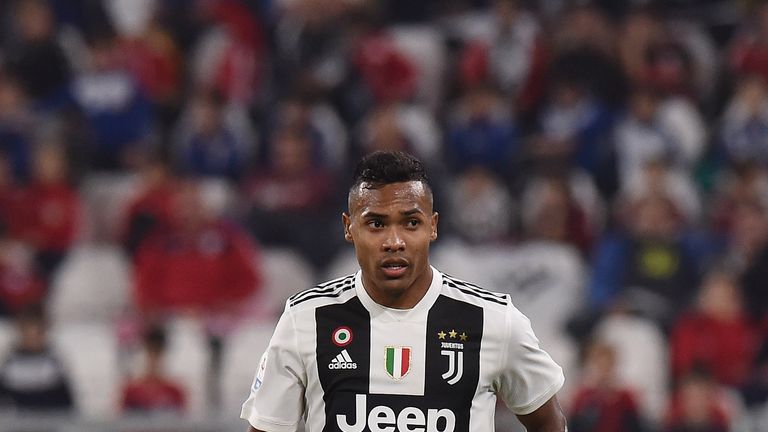 The centre-back has expressed his dissatisfaction with lack of regular action, saying recently: "I struggle to play with no consistency. I am 31 and I want to play as much as I can. Let's see what happens in January, how many games I will play."
The Daily Star has reported that United are interested in Inter Milan defender Milan Skriniar. However, it added that United have been put off by Inter's £100m pricetag for the 23-year-old.
Italian newspaper La Repubblica says United have sent scouts to watch Sampdoria defender Joachim Andersen.
The Daily Mirror has reported that United are interested in Inter Milan's Ivan Perisic and Eintracht Frankfurt's Ante Rebic, both of whom were mentioned as potential summer targets.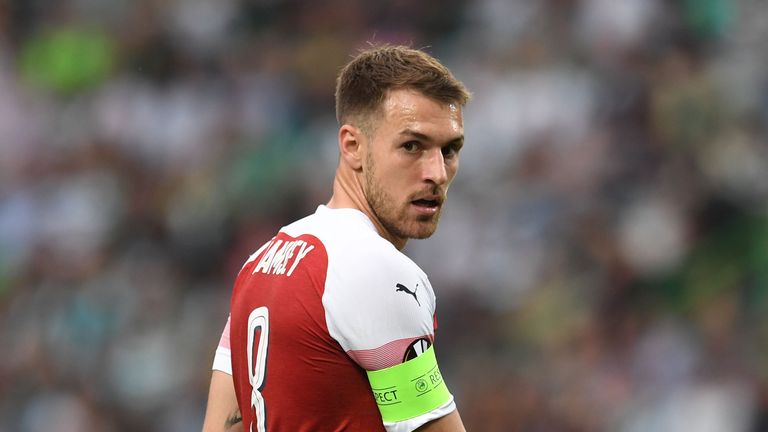 There has also been speculation that United could make a move for Aaron Ramsey.
The midfielder is out of contract with Arsenal at the end of the season and Sky Sports News has reported that he will leave for free in the summer as he will not be offered a new deal.
Clues from the manager?
Mourinho might provide some clues to United's January plans with his movements during the international break.
Last month he was spotted on a scouting mission to see Sergej Milinkovic–Savic play for Serbia against Montenegro. The Lazio midfielder has been a long-term transfer target for United.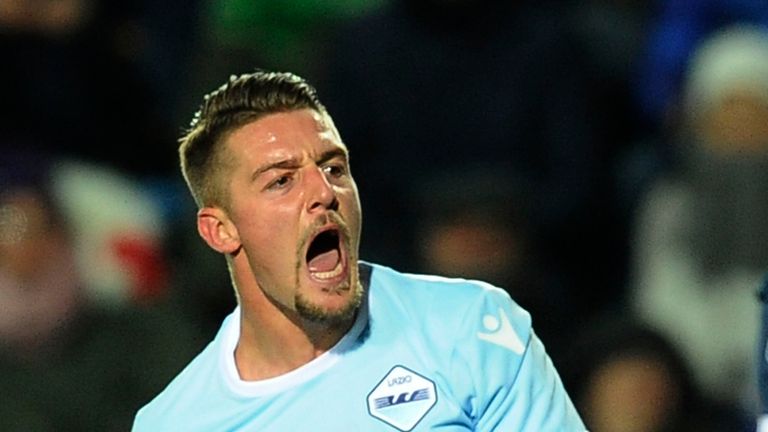 Mourinho has not so far given too much away about United's January plans, except for suggesting that money needs to be spent to compete with the top sides in Europe.
Speaking after United were beaten 1-0 at home by Juventus in the Champions League in late October, Mourinho said: "Juventus is [Italian] champion for seven years in a row, two Champions League finals in the last four or five years and not happy with what they have. They want more, they want more.
"They had [Gonzalo] Higuain, [Mario] Mandzukic, [Paulo] Dybala but they want more. They want [Cristiano] Ronaldo. They had [Andrea] Barzagli, [Giorgio] Chiellini, [Daniele] Rugani, they are not happy, they want more. They want [Leonardo] Bonucci and they go for the best players in the world. So big, big club with a big past but with also a big desire to have a big future and everything they put there to try to win."
There might be some hints this Thursday as Manchester United executive vice-chairman Ed Woodward speaks to investors on the New York Stock Exchange.
The pundit view
I think United will be looking at the two centre-halves. They need a full-back on the right side, too.
Dennis Wise
Former Chelsea midfielder Dennis Wise on The Debate: "I think they will be looking at the two centre-halves. I think that was his main concern in the summer. They need a full-back on the right side too, I am sure he would like an established right-back. I am sure there are a few slots he wants to fill to make the team. This team, the way they are playing and the goals they are conceding, it's not a Jose Mourinho team."
Former Arsenal forward Charlie Nicholas on The Debate: "I am still not convinced they will make the top four. They are catchable, but United would need to go big in the market in January and sign ready-made players."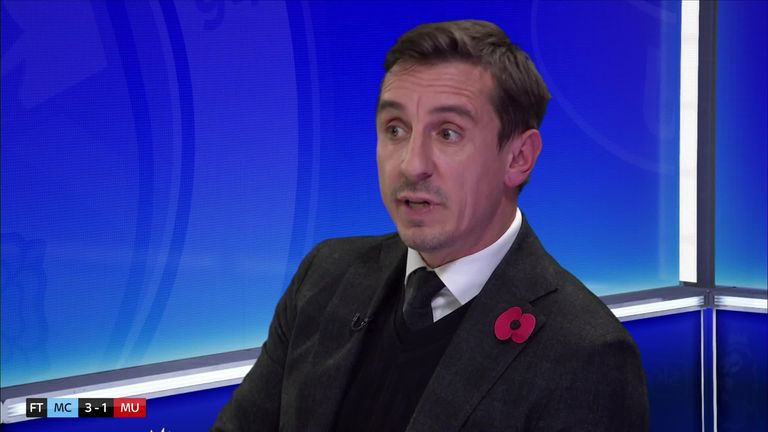 Paul Merson speaking after the summer window closed: "Who's to say if they're anywhere near the title challenge come Christmas or when the market opens again, they might take a chance then. They might take a chance. But if they're 10 points behind or eight points behind, will they? I don't think they will."
Source: Read Full Article