Sheffield United still believe they can beat the drop, Chris Basham insists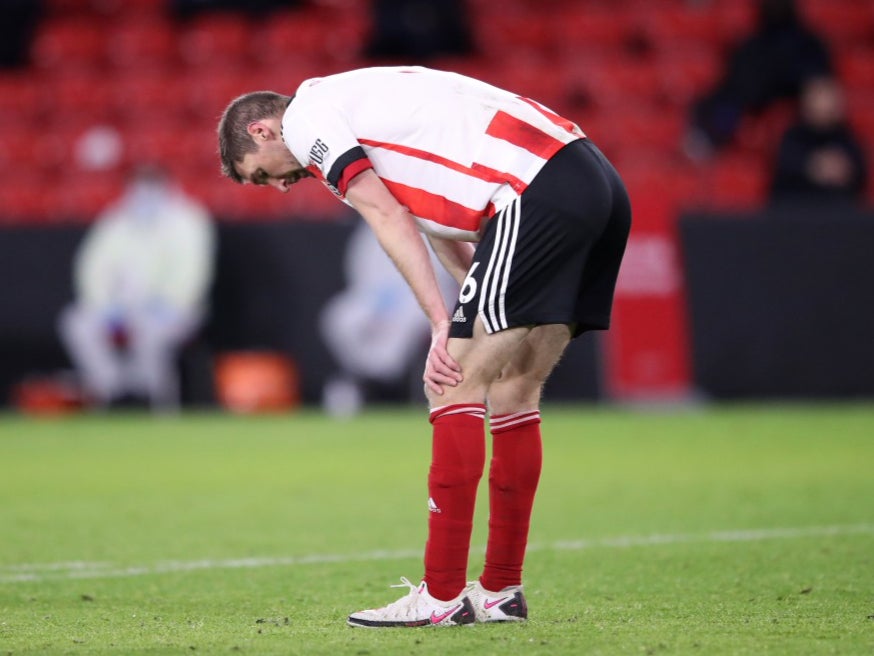 Basham is in line to play his 300th game for the club on Saturday, and he said: "I'll always have pride playing for this football club, especially the higher we are in the leagues as well. It's been a great journey for me.
"It's obviously a disappointing time at the moment. Playing for this team and this football club under this manager, it's amazing, and we'll just keep pushing together. I'll take a lot of pride in 300 appearances as well. I'm amazed by that. I've just got to keep going and hopefully I can get a few more."
The 32-year-old defender believes there are positives to the situation and hopes one of his team-mates can turn himself into a hero.
"There's loads to gain and nothing to lose," said Basham. "Hopefully somebody can be the man who wants to take the game by the scruff of the neck.
"We're excited. We're going to try our best to get out of this situation, get as many points as possible and hopefully get some teams looking over their shoulder and saying, 'Sheffield United are sneaking up there'."
PA
Source: Read Full Article