Sergio Ramos apologies for lashing out at Real Madrid team-mate in training session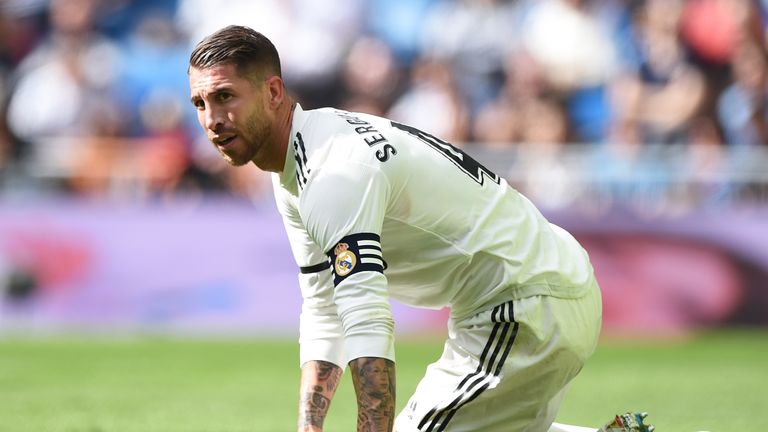 Sergio Ramos has apologised for kicking a ball at team-mate Sergio Reguilon as he lost his temper during a Real Madrid training session.
The Real captain took aim at Reguilon after the 21-year-old accidentally caught Ramos in the face during a game of handball, as the team continued their preparations for Tuesday's Champions League game against Viktoria Plzen.
Ramos apologised for his reaction via Twitter and posted a picture of himself and team-mates, including Reguilon.
Aunque no os lo parezca, son situaciones bastante habituales, pero no es excusa, mi reacción no debió ser esa.
Nosotros siempre vamos a full, ¿verdad, Regui? ¡¡Al final victoria del equipo juntos @sergio_regui!! ????
Carpetazo ? y a por el partido de mañana.#HalaMadrid pic.twitter.com/PIFNFqV6mj
"Although it may not seem like it, they are quite common situations, but it is not an excuse, my reaction should not have been that," Ramos wrote.
"We always go full, right, Regui? In the end team victory together."
Reguilon retweeted Ramos, adding: "Always with my team and with my captain, for victory tomorrow!"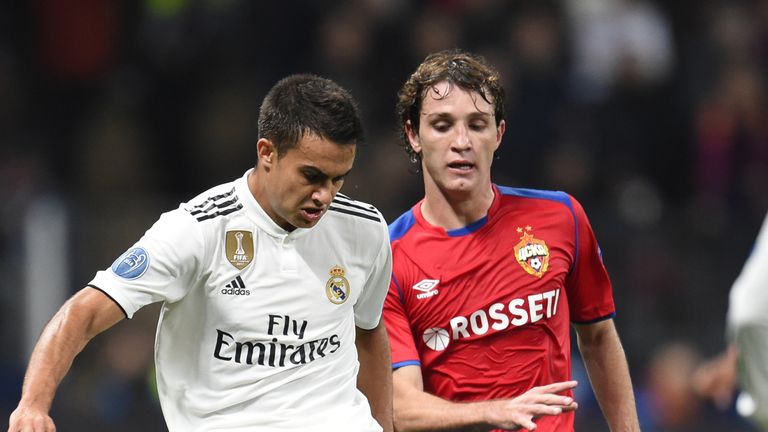 Reguilon made his senior debut for Real in their 1-0 Champions League defeat against CSKA Moscow in October, after being promoted to the first team by Julen Lopetegui.
Source: Read Full Article