Real Madrid vs Chelsea LIVE: Champions League team news, line-ups and more tonight
The Champions League has reached the semi-final stage and Thomas Tuchel leads his side against Zinedine Zidane, hoping Chelsea can overcome Real Madrid in much the same way as they did against Manchester City recently in a domestic cup.
Man City were the favourites there, but Chelsea showed great defensive resilience and a predatory counter-attacking ability; much the same might be required to go through over two legs against the Spanish giants.
Real, of course, have the weight of historical success and expectation behind them – but they haven't been at their very best this term, even if they do seem to save their top performances for the biggest occasions.
Eden Hazard's timely return from injury could see him face his former side, while the Blues will be hoping the return to prominence of Timo Werner will instead give them the edge in attack.
Real could yet win the title in LaLiga, though it's more likely neither team ends the season as domestic champions; as such, it's all-or-nothing for European glory and there's no margin for error in the final four.
PSG or Man City will await in the final, but first it's set to be two titanic tussles with both Real and Chelsea sure to be optimistic about their chances of reaching Istanbul.
READ MORE:
'He's in his own world': Florentino Perez gripped by delusion amid Super League fiasco
The Champions League and a richness a Super League could never achieve
Rejuvenated Timo Werner ready for shot at Champions League redemption with Chelsea
Chelsea must play with pace to beat Real Madrid in Champions League semi-final, Rafa Benitez says
Thomas Tuchel criticises new Champions League format ahead of Real Madrid semi-final
The managers
Zinedine Zidane and Thomas Tuchel are two of only 24 managers to have managed 15 or more Champions League matches in the knockout stages.
Zidane has the joint-best win ratio, alongside Luis Enrique, of these managers at 67%, with 18 victories from 27 matches, while Chelsea boss Tuchel has the seventh-best percentage at 53%, eight wins from 15.
Thomas Tuchel has faced Real Madrid more often without losing in the Champions League than against any other opponent with one win and three draws. In the competition's history, the only other manager to face Los Blancos as many as four times without losing is Gerard Houllier, two wins, two draws.
Chelsea's semi-final stats
Chelsea are set to play in their eighth Champions League semi-final, the most of any English club, while this is Real Madrid's 14th semi-final which is two more than any other side.
The Blues have only lost the first leg in one of their seven previous Champions League semi-finals, a 3-1 defeat to Monaco in 2003/04. The first legs of their last six semi-finals – all in which they were unbeaten – have seen just four goals scored with three for and one conceded.
Real Madrid have never beaten Chelsea
Real Madrid have faced Chelsea more often than any other side in all competitions without winning in their entire history. They faced each in the 1971 Cup Winners' Cup final which ended 1-1 in the first game and 2-1 to Chelsea in the replay. Then they met in the 1998 Uefa Super Cup final which finished 1-0 to Chelsea.
This will be the 163rd Uefa Champions League match between English and Spanish teams, the most of any two nations. English teams have won four of their last seven against Spanish opponents, with two draws and one loss, twice as many as in their previous 20 against them.
Thomas Tuchel on Chelsea's approach
We should not expect crazy things from us, but the same again on the highest level. We have had tough matches, important matches, so we feel it is a good moment to play this match. We want to play hungry. [We must] be ourselves: that is the strategy. Rely on yourself, your strengths and do the things that make you confident. Hopefully, we don't overthink and overdo it."
Real Madrid's Zinedine Zidane on Chelsea
Chelsea are a side who've done their work in the Champions League and deserve to be in the semis, just as Real Madrid do. It's going to be a tough, different game, and Chelsea are side with plenty of experience at this level, too. We've got a month of the season to go and we'll fight until the end, come what may. We'll have difficulties, of course, but so will all teams. What motivates us is to go out onto the pitch and give everything we can."
The Champions League remains Europe's grandest competition
Tonight's fixture is the first to feature two of the breakaway Super League clubs in European competition since the proposal tried to do away with the Champions League as we know it. Here's why the Champions League isn't so easy to move away from and why the Super League was flawed from the start: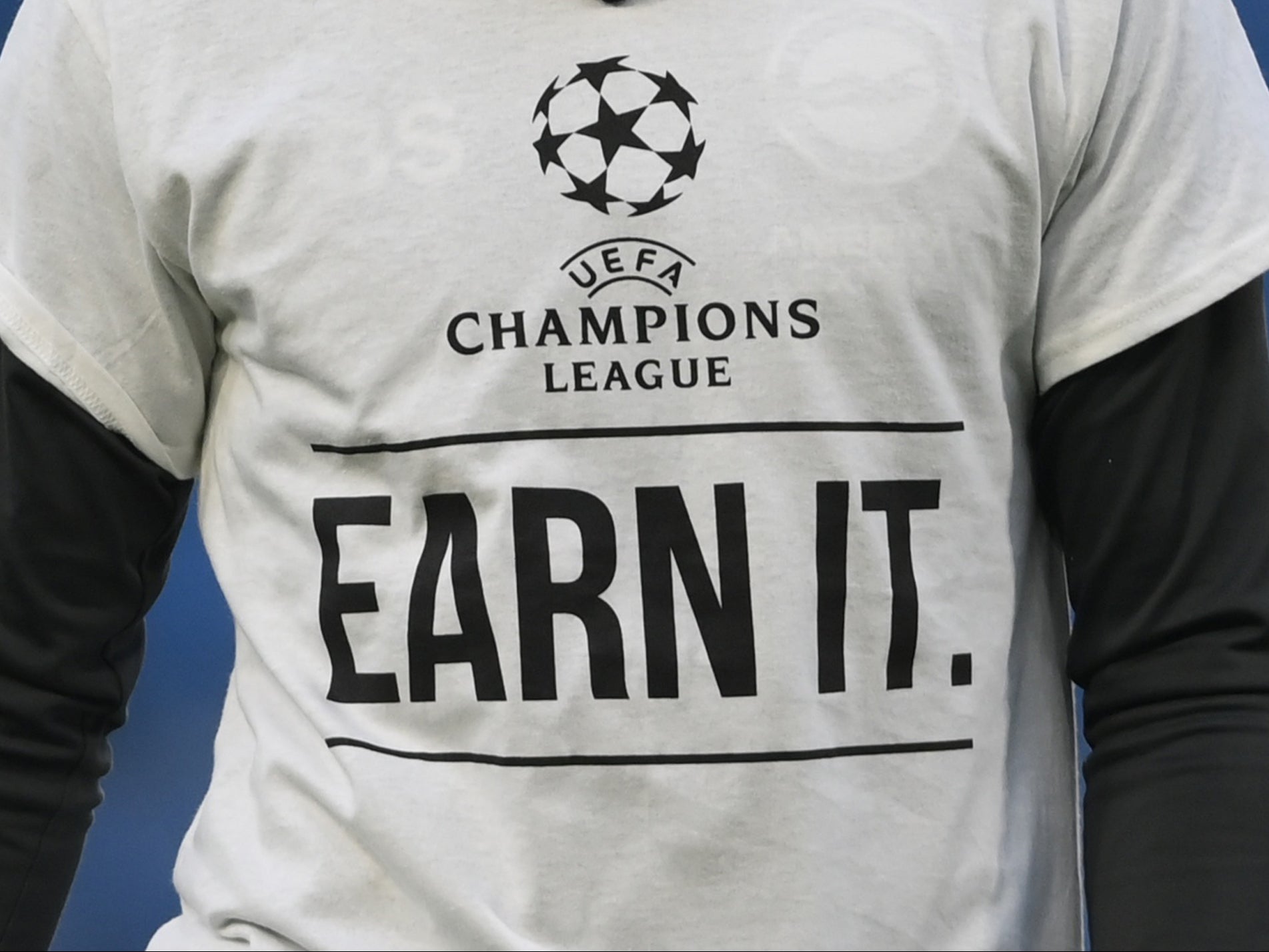 The Champions League and a richness a Super League could never achieve
All the riches in the world couldn't buy the culmination of almost seven decades of history that Europe's premier competition already has, writes Miguel Delaney
Chelsea have arrived
There's an hour to go until kick off in the first leg of the Champions League semi-final between Real Madrid and Chelsea. The Blues have arrived at the Alfredo De Stefano stadium in Madrid where the match is being held. It's part of Real Madrid's training complex and where they have played all their home games this season whilst the Bernabeu undergoes refurbishment on its roof.
Hazard's return
Eden Hazard hasn't had the best of times since his £89 million move from Chelsea to Real Madrid. He's been repeatedly hit with injury concerns and hasn't held down a spot on the first team because of that. His last start for Madrid was on January 30th and only made one appearance last month before another injury setback.
However, he came on in the 77th minute in Saturday's 0-0 draw against Real Betis and is named on the bench tonight. Caould he prove to be a thorn in his former club's side?
Chelsea's recent form
Chelsea lost the second leg of their Champions League quarter-final against Porto but managed to progress with an aggregate score of 2-1 over both legs. They've played three games since with two wins and a draw, with one of those victories coming against Manchester City in the FA Cup semi-finals. Last time out Timo Werner found the back of the net just before half-time to give Chelsea a 1-0 win over West Ham in the Premier League.
Team news – Real Madrid vs Chelsea
Real Madrid XI: Courtois; Eder Militao, Varane, Nacho; Carvajal, Modric, Casemiro, Kroos, Marcelo; Benzema, Vinicius Junior
Chelsea XI: Mendy; Rudiger, Thiago Silva, Christensen; Chilwell, Jorginho, Kante, Azpilicueta; Mount, Werner, Pulisic
Source: Read Full Article