Paul Pogba's man-marking issues assessed at Manchester United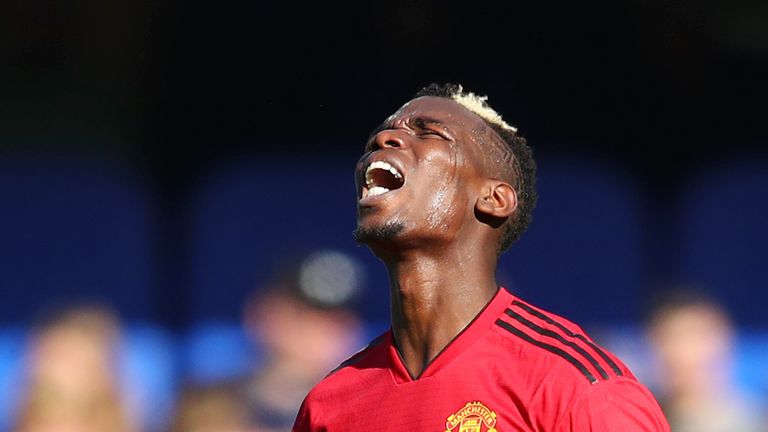 The Monday Night Football panel looked in-depth at Paul Pogba's man-marking traits at Manchester United after his lapse at Chelsea.
Pogba lost Antonio Rudiger from a corner on Saturday to allow the German to put Chelsea 1-0 up at Stamford Bridge on Saturday, and it wasn't the first time the midfielder has struggled from set pieces.
United have conceded from 11 per cent of the corners they have faced this season (four from 37), the worst rate in the Premier League, having only conceded five from set pieces in the entire 2017/18 season under Jose Mourinho.
On MNF, Souness and Carragher noted Pogba's previous lapses from corners at Manchester United, against Liverpool in 2016/17 and Brighton earlier this season, and gave their opinion on how to solve the issue.
Watch the video above for their in-depth analysis, and catch Manchester United v Everton, live on Sky Sports Premier League at 4pm on Super Sunday
What went wrong
Souness: "His starting position is all wrong. What you can't afford to happen is someone to get in front of you and get a header.
"He has to be able to see the kicker from the corner and his marker and he doesn't do that, time and time again. It's not a difficult thing to fix, providing he wants to do it. I think a good defender enjoys some physical contact, and he is not doing that."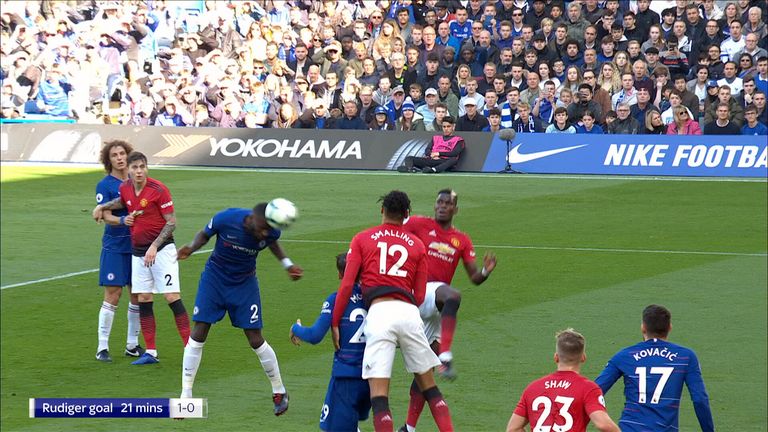 Getting touch-tight
Carragher: "Look at every United player marking – they all have their hands on Chelsea players and are touch-tight, looking at the ball and at the man. Then look at Pogba, he is not close enough to his player, which is why he gets blocked off, because he allows his player to make a move and run."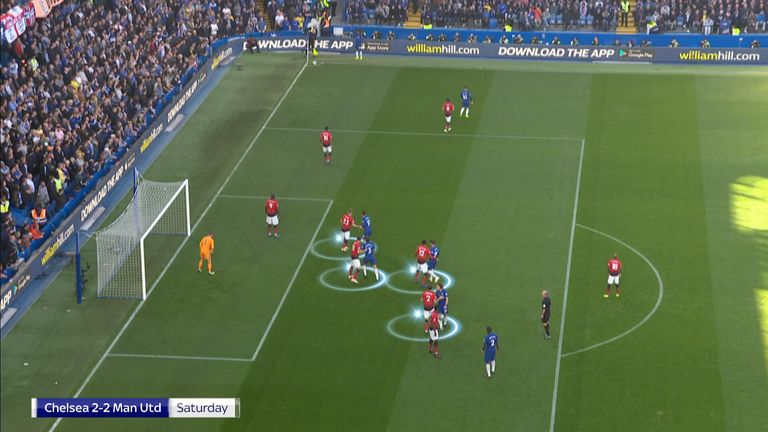 Take Pogba off man-marking?
Souness: "Get the starting position right and then talk about the rest. If you can't see the ball when it's going to be kicked and you are just concentrating on the player then you are going to be in trouble.
"You find a position for him, whether it's on the penalty spot or swapping with Romelu Lukaku, but you take him off man marking. He has been blessed with the most wonderful athleticism, you would think it's tailor-made for him, but you don't have to be 6ft 4in to prevent somebody getting a clear header at the goal.
"He's got fabulous technique, fabulous athleticism, but for me he doesn't do the basics right.
"I'm seen as his biggest critic but his manager is not happy with him. I've been a manager and I'm saying to myself, like Jose will be saying to himself, 'what a player this boy could be if you would just listen and learn. If this boy believes he's the real deal at 25 then he won't get any better."
Carragher: "Jose Mourinho said after the game they are part zonal and part man-marking. If you changed it then you might put Ashley Young on Rudiger and put Pogba and Lukaku in these positions [as shown below] and say anything that goes there, you have to win the ball, forget about marking players.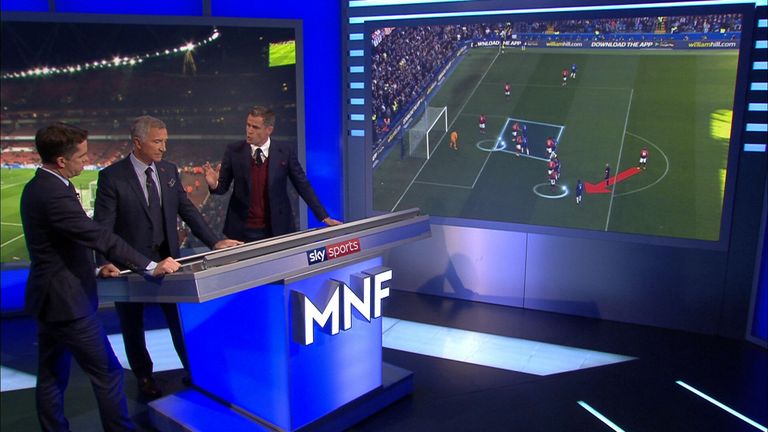 "We are talking about two 6ft 2in, 6ft 3in players, they can be an asset for you, but at the moment it's a problem for them. I'm sure Mourinho and his staff have been racking their brains about what to change and what to do, but I do think Pogba has to be taken off those duties because it's not a strength of his at all."
Watch Manchester United v Everton, live on Sky Sports Premier League at 4pm on Super Sunday
Source: Read Full Article