Ole Gunnar Solskjaer suggests rival managers are attempting to 'influence referees' with penalty complaints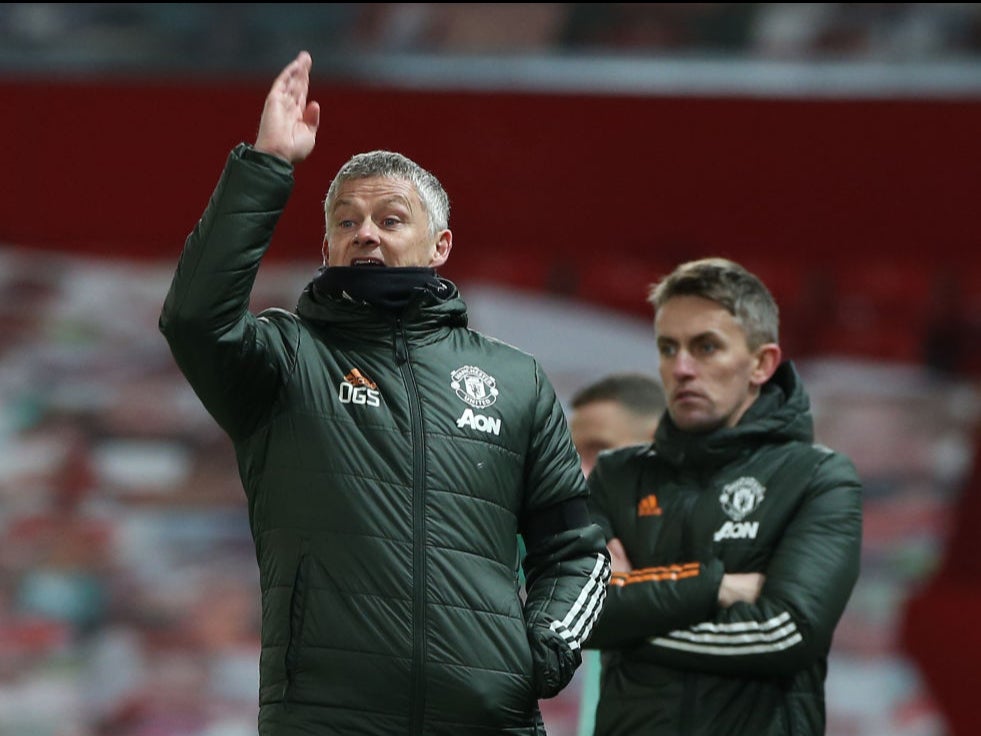 Ole Gunnar Solskjaer reacts on the touchline
Solskjaer was uncertain about Klopp's claim when it was put to him ahead of United's EFL Cup semi-final with Manchester City tonight, insisting that he does not pay attention to how many penalties other teams win.
But the United manager went on to suggest that rival managers may be highlighting United's penalty-winning in order to put pressure on officials and recalled comments by his Chelsea counterpart Frank Lampard before last season's FA Cup semi-final.
Independent Football Newsletter
Get the latest football headlines direct to your inbox twice a week
Read our full mailing list consent terms here
Independent Football Newsletter
Get the latest football headlines direct to your inbox twice a week
Read our full mailing list consent terms here
"I can't talk on behalf of other managers, why they say things like this," Solskjaer said. "Obviously I felt it worked last year in the semi in the FA Cup because Frank spoke about it and we had a nailed-on penalty that we should have had that we didn't get so maybe it's a way of influencing referees.
"I don't know, but I don't worry about that. When they foul our players it's a penalty. It's just when it's inside the box.
Solskjaer later returned to the subject of that Chelsea semi-final – one of three that United lost last season – adding: "Anthony [Martial] came on and he should have had a penalty. They are fine margins when you get to a semi."
When asked specifically about Klopp's claim, Solskjaer deferred to his Anfield rival.
"And that's a fact, probably? That is probably going to be my answer," he said. "That's a fact that we have got more than him but maybe they should… well, we've had… I don't know how many penalties they've had.
"I don't count how many penalties they have, so if they want to spend time on worrying about when we get fouled in the box, I don't spend time on that."
Klopp was in fact wrong to claim that Liverpool have been awarded fewer penalties during his time in charge than United under Solskjaer, but United's rate of winning penalties is much higher and the overall numbers are close.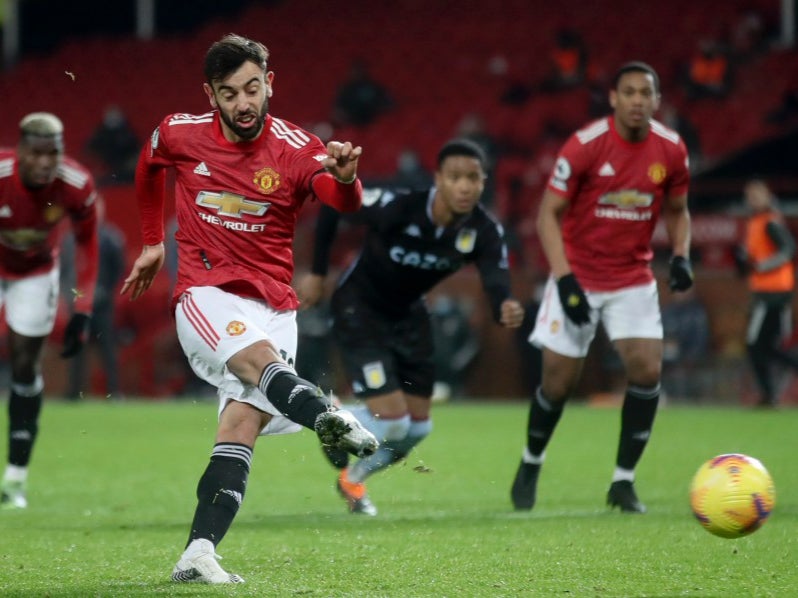 Bruno Fernandes scores a penalty for United
United have won 42 penalties in 115 games under Solskjaer – including 27 in the Premier League – while Liverpool have been awarded 46 during Klopp's 289 matches – including 30 in the league – dating back to October 2015.
In this season's Premier League, United have won the joint second-most penalties alongside Brighton and Hove Albion with six in total. Liverpool join Chelsea and Fulham in having won five. Leicester City lead the way with 10 spot-kicks.
Solskjaer's United earned a reputation for winning penalties last season when they finished their campaign with 22 in all competitions, including 14 in the league – the most of any top-flight club.
United required a Fernandes spot-kick to beat Aston Villa last Friday, with the Portuguese converting after Douglas Luiz was judged to have brought down Paul Pogba inside the box.
That win and Liverpool's defeat at St Mary's has left United level on points with Klopp's reigning champions and with a game in hand away at Burnley next Tuesday. Solskjaer's side then travel to Anfield on 17 January.
Despite the United manager's suggestion that Klopp and other rivals may be attempting to apply pressure to referees, it is understood that the Football Association will be taking no action against the Liverpool manager over his remarks.
Source: Read Full Article