Nuno Espirito Santo hails Wolves display in Arsenal draw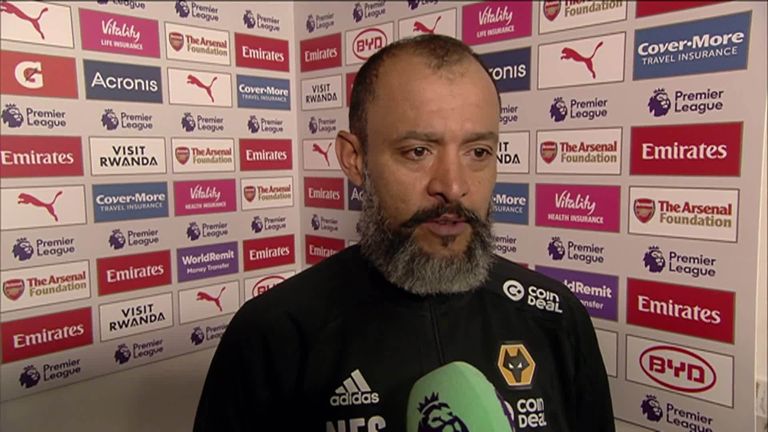 Nuno Espirito Santo says he is "proud" of Wolves' dogged display that earned them a point against Arsenal at the Emirates on Sunday.
Ivan Cavaleiro's early goal for Wolves was cancelled out by a late Henrikh Mkhitaryan equaliser, as the two sides shared the spoils in a 1-1 draw in the Premier League.
Arsenal, who were chasing their thirteenth win in the last 16 games, were frustrated by a Wolves side that went repeatedly close to a second goal, as Adama Traore was denied from close range and Ruben Neves hit the woodwork with two minutes to go.
Despite going close to securing a famous win at the Emirates, Espirito Santo said he keeps his feet on the ground and he has seen improvements in his team's performance following three defeats on the bounce.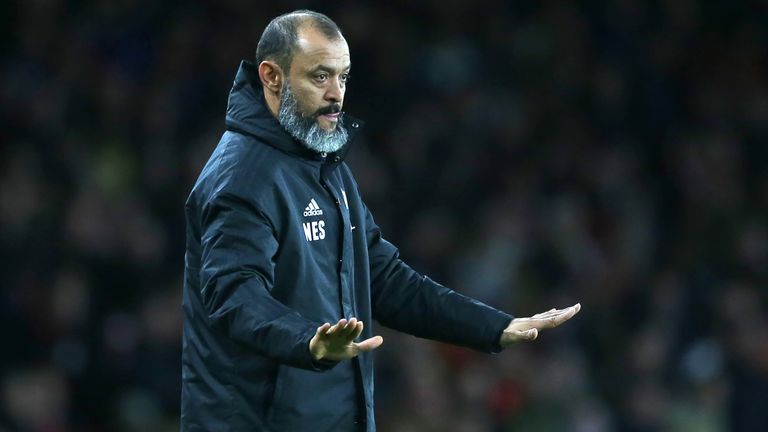 "Coming to the Emirates to play the way we played, I think we should be proud," he said. "The result is another thing that we should speak about among ourselves.
"It was a very good performance, I'm very happy with the improvement. We were better defensively, very good at creating many chances.
"Even after Arsenal got the draw, the best chances were ours and they were asking for more time to the referee. If we would have got more time we could have had another chance and maybe we could have been luckier [to score].
"Coming here and behaving and performing the way we do, we should be very proud. We stay humble, we came from the Championship last season so we keep our feet on the ground."
Having already secured a point against Manchester United at Old Trafford and against Manchester City, Wolves have been able to perform against the top teams since their return to the Premier League.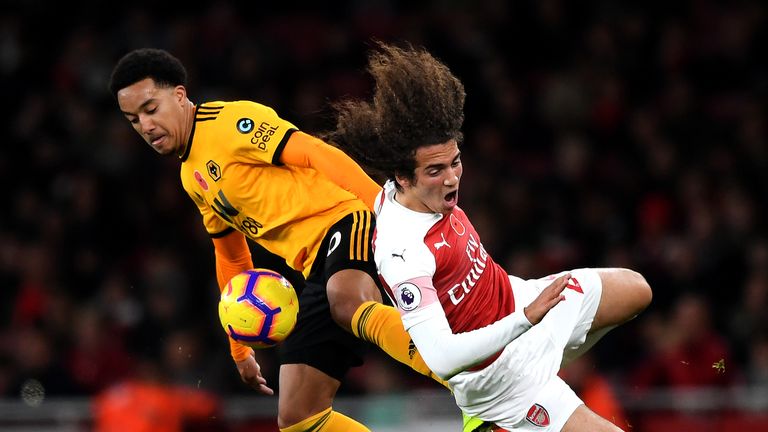 However, Espirito Santo insists that the result is the last of his worries, and instead he is focusing on the development of his team.
"We don't care about the result," he says. "For us the important thing is to perform.
"Today we were able to defend, being solid and compact, and when we had the ball we had the quality and talent to create great chances.
"Arsenal is a very good team, and we blocked them. We put a lot of bodies and a lot of cover, not allowing them to play.
"So great credit to the boys, when we had the ball we were really threatening, I'm really happy. We have to be more clinical, that's still something to improve."
Source: Read Full Article