New Footage Shows The Moment Leicester City Owner's Helicopter Spun Out Of Control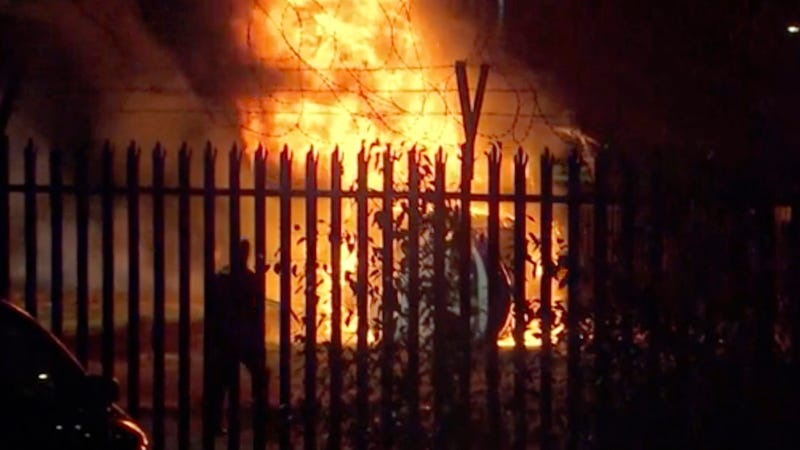 A recently released video taken from the pitch of Leicester City's stadium on Saturday shows the exact moment a helicopter, which was carrying Leicester's owner, Vichai Srivaddhanaprabha, and four other passengers, began to spiral out of control before crashing and exploding, killing everyone on board.
The BBC spoke to an aviation expert who said the footage of the helicopter's takeoff and eventual spinning suggests that a problem with the tail rotor likely caused the crash. The Air Accidents Investigation Branch is still in the process of officially determining what led to the incident.
Earlier this week, video from a surveillance camera emerged that captured the same moment from a different angle:
Various people at the scene on Saturday managed to record their own videos of the moments immediately after the crash:
The entire Premier League will wear black armbands and observe a minute of silence before each match this weekend as a tribute to the victims of the crash. Leicester were scheduled to play Southampton in a League Cup yesterday, but the match was postponed in light of Saturday's events. The team's league match against Cardiff this Saturday will go ahead as scheduled.
Advertisement
[BBC]
Source: Read Full Article