Manchester United vs Juventus: Cristiano Ronaldo's return will miss the usual fanfare amid rape allegations
This isn't the "worldwide profile" that Juventus president Andrea Agnelli wanted, nor were these the emotions some around Manchester United were expecting.
The Italian champions' signing of Cristiano Ronaldo was built up as the move to finally take the club to the next level, with his Champions League group match at Old Trafford then built up as "Ronaldo's return" – as the Premier League club were selling the game in emails to fans just over two weeks ago – but all of that has been undercut by the uncomfortable global headlines from Kathryn Mayorga's accusations of sexual assault against the Portuguese star.
It is the story that hangs over the occasion and Ronaldo's career, always there and occasionally mentioned out of duty, but impossible – for many reasons – to really address. The 33-year-old and his camp continue to strenuously deny any crime, while admitting a non-disclosure agreement has been signed. So confident is Ronaldo about the situation that he was willing to face up to the media for the pre-match press conference, where he radiated that confidence in a smiling and joking display.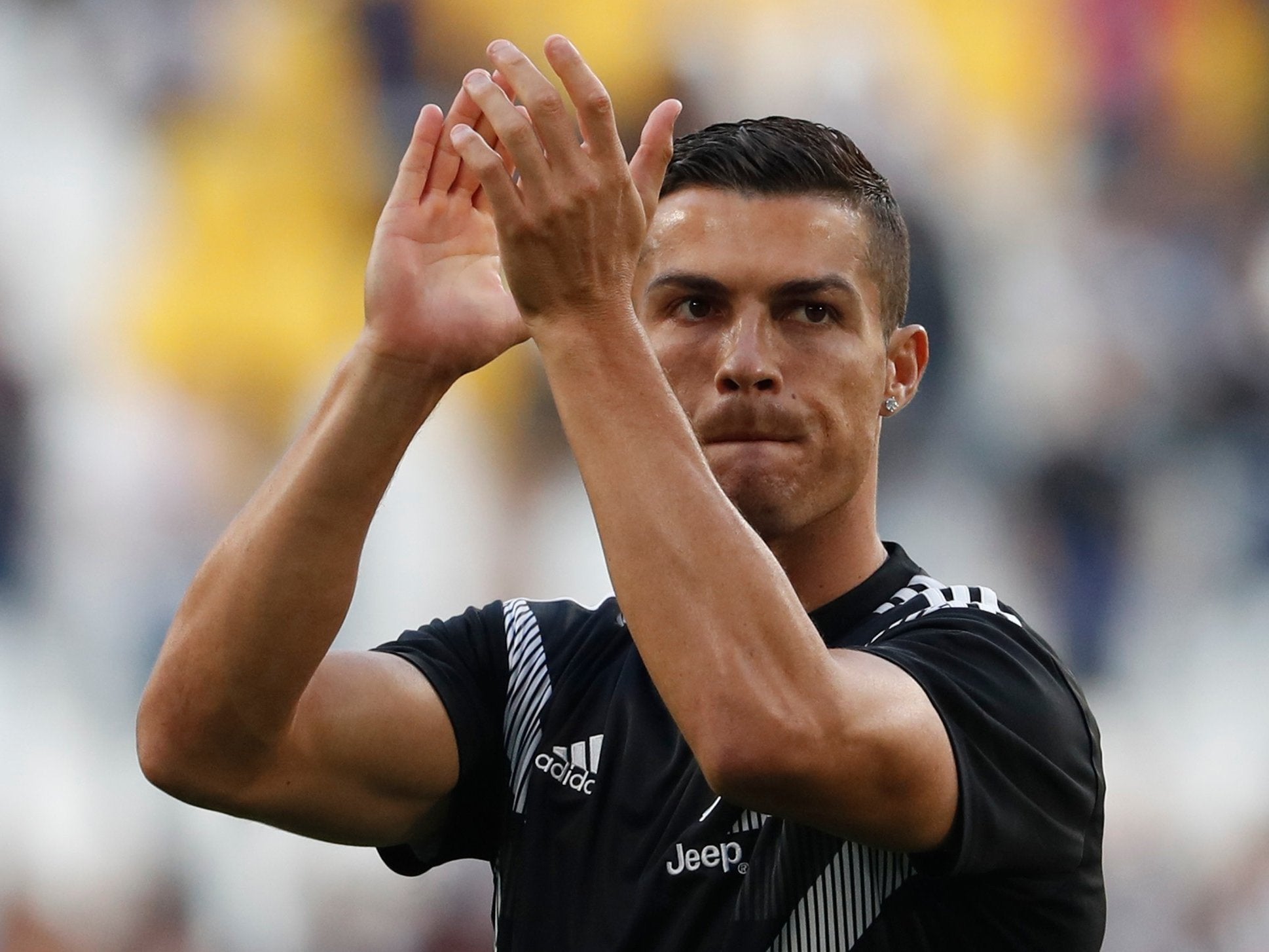 "I am a happy man," he said when asked about the allegations. "I am not going to lie about this situation. My lawyers are confident. I am too. The truth always comes in the first position." The German publication who initially broke the story, Der Spiegel, meanwhile say they stand by their reporting – which involves the revelation of countless leaked documents – and point out that the player's legal representatives have not yet followed through on threats to take legal action.
Ronaldo has only returned to Old Trafford once since his 2009 departure, a move agreed with Real Madrid on the very date – 12 June – the sexual assault is alleged to have taken place. That return was for the Spanish club's 2012-13 Champions League last-16 win, when the Portuguese scored the decisive goal, but only after recovering from what he admitted was something else that affected his performance. Sir Alex Ferguson had asked the Old Trafford announcer Alan Keegan to break normal protocol and read the Real Madrid team out second, with Ronaldo's name last and the player described as "the magnificent number-seven", so that the raucous response might "get into his head".
Any such move this time would feel as tone-deaf as some of the statements from Juventus or Portuguese Prime Minister Antonio Costa, but then current manager Jose Mourinho wouldn't exactly lobby for this in the way father-figure Ferguson. Mourinho does not get on with his fellow Jorge Mendes client, after their fractious time together at the Bernabeu.
All in all, it will just make this return that bit more muted, even if the headlines have also temporarily quietened down as Mayorga pursues a civil case and Las Vegas police say they have reopened a sexual assault case from 2009.
It hasn't been so muted in private, over the past few weeks. Sources close to those who represent Ronaldo speak of long meetings about best to deal with this situation, as premium sponsors like Nike have expressed "deep concern" and EA Sports downplay his presence on their media.
Such comments would not have been to Juventus' liking, especially as the reasons for signing Ronaldo were as much to boost the club's commercial profile as to finally win the Champions League.
It was still only last week that Agnelli re-emphasised this point. "It was the first time that the two souls of the club agreed together in the investment for a single player," he said in a presentation. "About sport, there is the awareness of having taken an important added value and seeing him every day confirms our choice. Concerning our marketing, Ronaldo facilitates the worldwide distribution. Children all over the world want to see the superheroes and he is one of those. In addition, it makes it possible to fill an Italian gap: the worldwide broadcasting and the right of the Italian matches, but Juve is not just Ronaldo: it's a collective. CR7 is a cherry in something that has been built one piece after the other, with patience, intelligence and much more."
The main American networks – at the centre of one of the key markets the European super-clubs are so obsessed with cracking – have so far given more play to the Mayorga headlines than any Serie A matches.
Those familiar with the Juventus hierarchy however say there is a "siege mentality" about this, and a cast-iron belief the story will blow over. That has been reflected in their public statement, that just effusively praised the "the great professionalism and dedication" of "this great champion".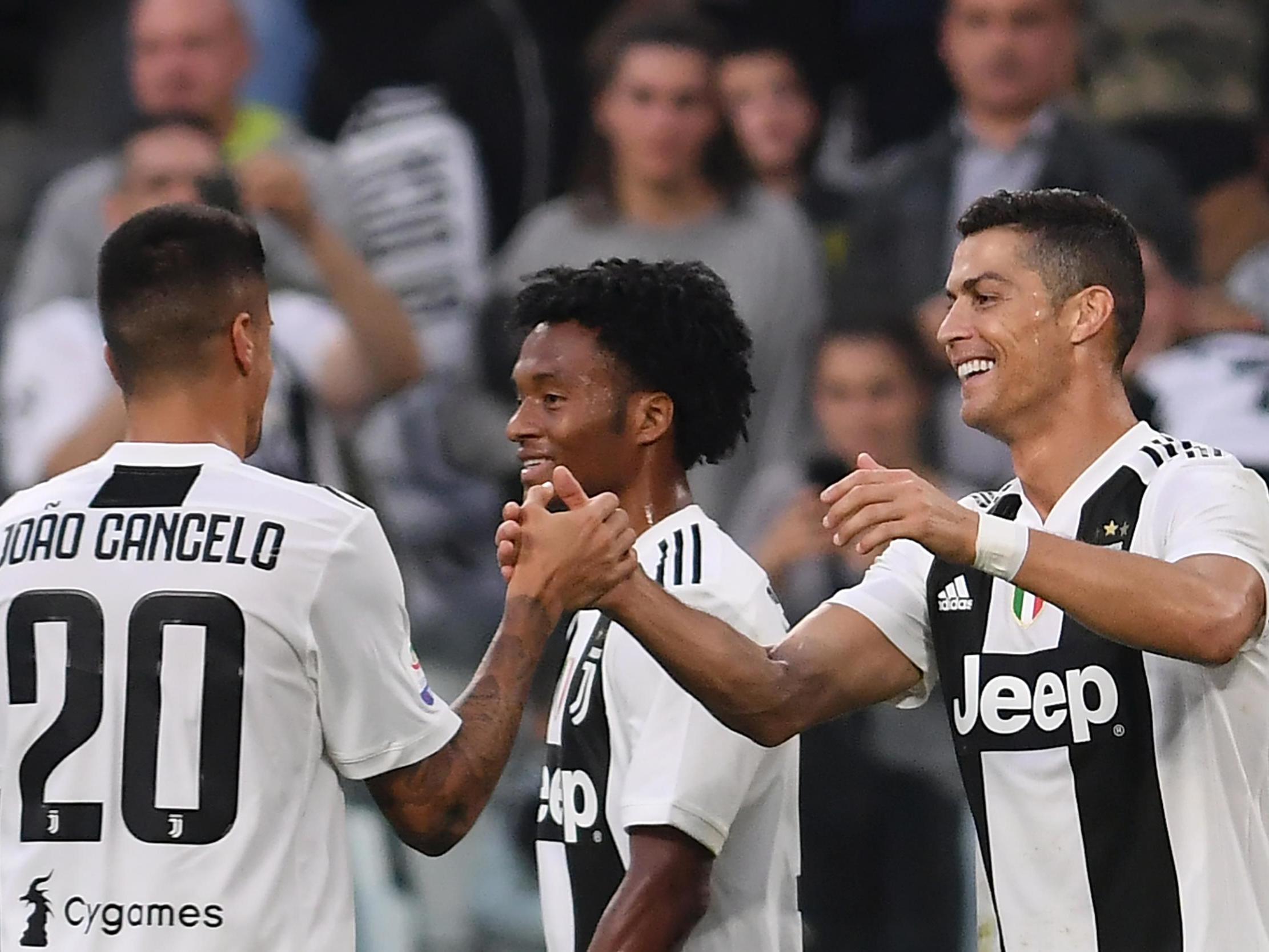 Before Monday's press conferences, Ronaldo had used the ill-judged "fake news" to describe the claims, before following up with tweets that maintained his conscience is "clear", but his form otherwise reflects the confidence seen on Monday. It doesn't look like he has been affected. Ronaldo has scored five goals for Juventus and performed well. The club and manager Max Allegri remain assuredly confident that he is the ultimate Champions League goalscorer, who can finally complete this team as they come to the peak of their cycle, and claim the key goals that finally deliver in the competition they want most.
How it does play out is just one of many questions that frame the situation right now. And while it might feel trivial to discuss mere football form in the same breath as a major sexual assault claim, the former is a large part of why this is such a big story. How one of the most relentlessly driven sportsmen in history has responded to all of this, and the questions around him, is relevant.
Just as interesting, meanwhile, is how the Old Trafford crowd will react and how Ronaldo will respond to them.
The 2013 reception was further energised by the fact it was known Ronaldo was tempted by a return to United that summer, with the crowd clearly playing on that as well, only for the player to decide against it. That story then got replayed in ever more tedious tones every summer window thereafter, ever so slightly diluting the worship for Ronaldo every time. United were offered their old hero just before he went to Juventus, too. Executive vice-chairman Ed Woodward was tempted, but that was tempered by the previous informal offers as well as a price of €100m for a 33-year-old, before Mourinho insisted any such signing wouldn't come out of his budget. The deal with Juve was then set up.
The reception thereby won't be anywhere near is noisy as 2013, but the wonder is whether these headlines will further subdue it?
Will any United supporters be uncomfortable with cheering someone who has such claims surrounding him? These stories are themselves difficult for fans for more reasons than conflicted emotions. It is still a story after all with no criminal court decision, a lot of conflicting information put into the public domain, and the legal presumption of innocence.
At the centre of it all will be Ronaldo, in by far his biggest game since joining Juventus, his every move and gesture watched – just not completely in the manner expected.
Follow the Independent Sport on Instagram here, for all of the best images, videos and stories from around the sporting world.
Source: Read Full Article