Liverpool had bigger chances than Arsenal in Emirates stalemate, says Jurgen Klopp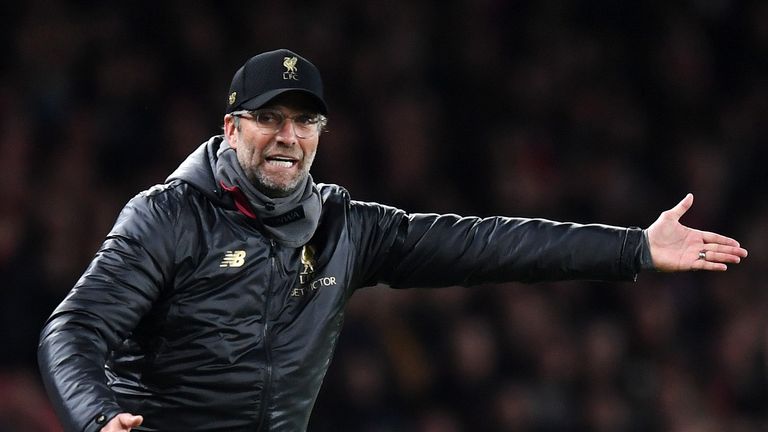 Jurgen Klopp was satisfied with a point at Arsenal but believes his team could have won the match if they had been more clinical in key moments.
Liverpool had a Sadio Mane strike incorrectly ruled out for offside and twice hit the woodwork before the break but took the lead just after the hour mark when James Milner drilled in from the edge of the box.
However, Alexandre Lacazette levelled it up and held the table-topping visitors to a point.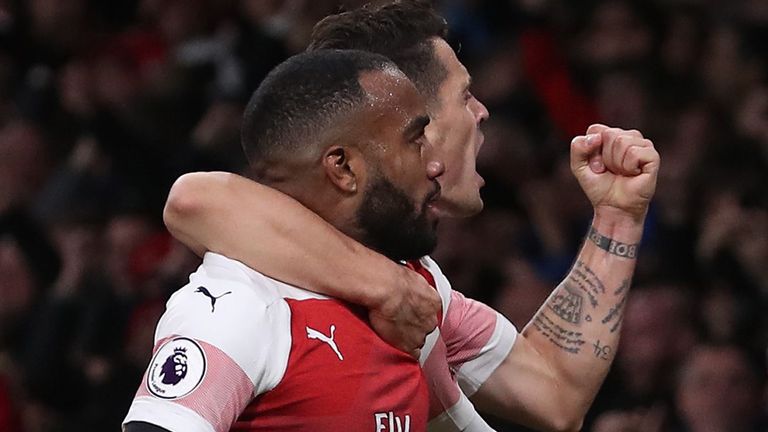 "I think it was a goal," said Klopp, when asked about Mane converting the rebound to Roberto Firmino's strike against the bar. "That actually was a brilliant attack and that's what you do on the training ground. You keep one player between the centre halves and slightly offside and the other player takes the ball.
"So it's a pity it didn't count – but we made a few more mistakes tonight than the referee.
"It was intense. Very intense. And it was clear Arsenal are in a very good moment so I thought our problem was we made life a bit too easy for them in the first half. Formation-wise I wasn't happy, how compact we were, stuff like that.
"When we had the ball it was good, we were in behind. With the start they had it was like 'oh, Arsenal are there'. But first attack we had everybody knew, 'OK, they're not too bad as well'.
I think our set-pieces were outstanding, we should have scored from them.
Liverpool boss Jurgen Klopp
"It was a pretty open game. That's OK. I think our set-pieces were outstanding, we should have scored from them. Virgil [Van Dijk] said immediately after the game to me 'I should have had a hat-trick' and he has not even one. That's a shame.
"Second half we changed formation a bit and it helped us. We scored a really nice goal, had super counter-attacks, played good football in a lot of moments.
"But of course – and Arsenal did this already a few times this year, they brought pretty much all their strikers. I was actually waiting for Van Persie and Bergkamp to come on!
"And because first half we were not compact enough, the three in midfield had to do too much and one time we don't close the half space they play the ball through and they can score the goal. That's it.
"It's not nice but a point at Arsenal will be absolutely a good result so we take that and carry on."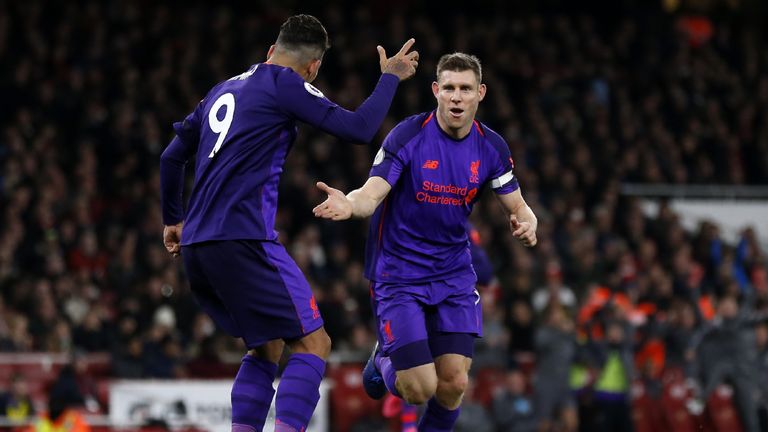 Prior to this weekend, the five most recent Premier League matches between Arsenal and Liverpool had produced 27 goals, with the corresponding fixture last season finishing 3-3.
However, while there was just one strike each on Saturday, Klopp said the contest was just as exciting as recent encounters – and believes his side should have had more goals, given the chances they created.
"It was always difficult [playing] against Arsenal," he said. "I'm not sure if last season the game was better or we all scored more, we used our chances better. In the end it was 3-3 the last one. Very spectacular. And today, for me, it was not less spectacular; less goals and that's it.
"I knew before it would be difficult. But if we did a bit better in the first half it would have been more difficult for Arsenal, even more difficult.
"We scored, we created chances, we had the biggest chances in the game and we had empty goals and didn't use it. That's not too cool and if you want to win at Arsenal you should use these kind of chances.
"I know they had chances as well, of course, but I think we had the bigger ones."
Source: Read Full Article