Jurgen Klopp pleased to quiet Mohamed Salah talk after Liverpool double
Liverpool manager Jurgen Klopp hopes talk of Mohamed Salah's early-season slump will be quashed by his two-goal haul in the 4-0 win over Red Star Belgrade.
Salah netted twice for the first time this season, making it 2-0 late in the first half and then scoring his 50th Liverpool goal from the penalty spot.
Roberto Firmino and Sadio Mane were also on target as Liverpool eased to victory.
Liverpool 4-0 Red Star
As it happened
Asked about Salah, Klopp said: "It's good that we can maybe stop talking about that a little bit.
"I was not in doubt, he was not in doubt, but if you are constantly asked about it, you think something is up.
"You should not think about it, you should not constantly think about how can I score again? It only happens if you work hard, if you are in the right spaces, if your team-mates see you in the right moments and if you make the right runs, then you can score. It is an exceptional number and hopefully he can continue."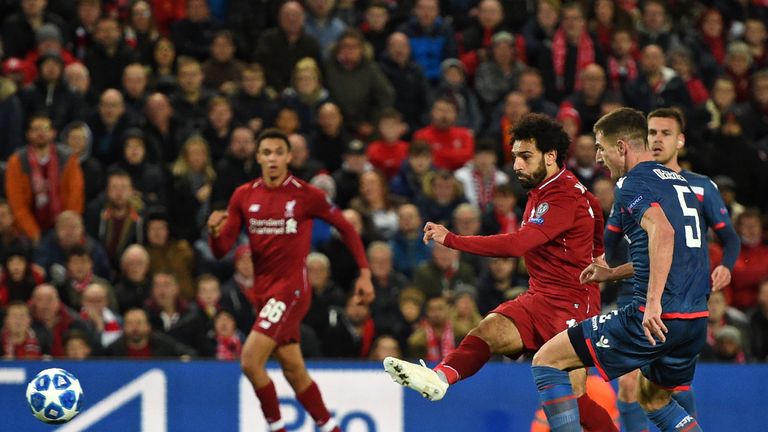 Salah has reached his half-century quicker than any other player in Liverpool history after just 65 appearances.
Liverpool, meanwhile, are top of Group C after Paris Saint-Germain scored late to snatch a 2-2 draw against Napoli.
"I think we are not through yet," said Klopp, whose side travel to Red Star Belgrade in their next match.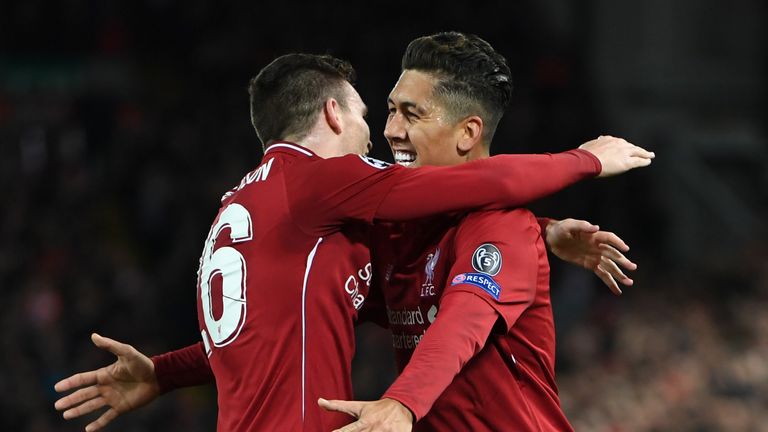 "This group will obviously stay exciting until the end, which I thought was pretty clear immediately after the draw.
"You cannot do more than win your own games and then the situation changes in your favour. That happened tonight. But it doesn't say too much about the group, to be honest."
Klopp also described Fabinho's display as "very good" after the summer signing made only his second start of the season, a day after his 25th birthday.
"The present for his birthday was not that he was in the line-up, it was that we played his favourite system with a double-six!
"He played really well and it was good to see. He was very aggressive and everything was there. For his first game for a while, his second start from the beginning, it was good, really good.
"It is quite impressive what people saw tonight. It always helps a player if you play a good game – it helped us tonight and helped him. That was the start, so let's carry on."
Source: Read Full Article