Jose Mourinho: Manchester United are in a top-four battle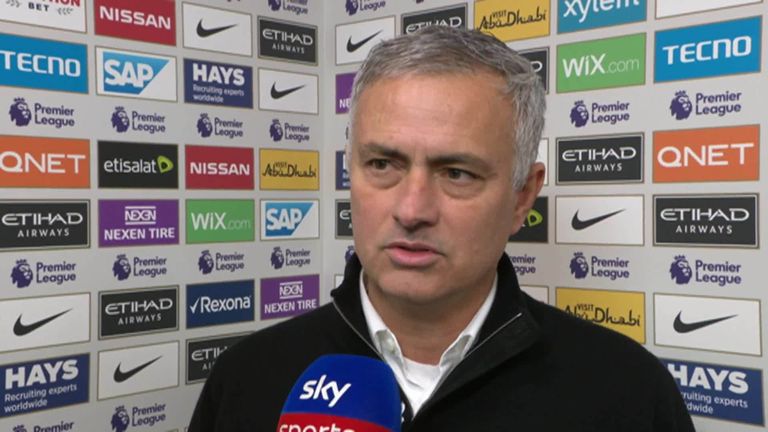 Jose Mourinho admits Manchester United are in a battle to reach the top four in the Premier League this season, following their 3-1 defeat at Manchester City.
After winning three on the bounce, United fell at the home of their rivals, and now sit in eighth place in the Premier League, seven points off the top four and 12 behind City with 12 games gone.
Though his side finished second last season, Mourinho feels United are improving, and played up last term's "achievement".
Match report
As it happened
Asked how big the gap in quality between United and City is, Mourinho told Sky Sports: "It's 12 points. I think our team is improving a lot, even defensively conceding three goals today, it was a positive defensive performance.
"We knew that there is a difference in potential. Since the beginning of the season, we knew that our second position last season was a fantastic achievement for us, and this season we are going to fight for the top four.
"We are outside of that, we are having very difficult fixtures, away at Chelsea, away at Manchester City, almost impossibly difficult for us to win three matches in a row. Now we have to go for it and try to build on what we are doing.
Asked if that means the title is off limits, Mourinho added: "We are outside the top four. How can we speak about the title? To speak about the title you need to be in the top positions. So let's fight to close the gap and jump into the top four, if one day we jump into the top four, we'll see what the difference is."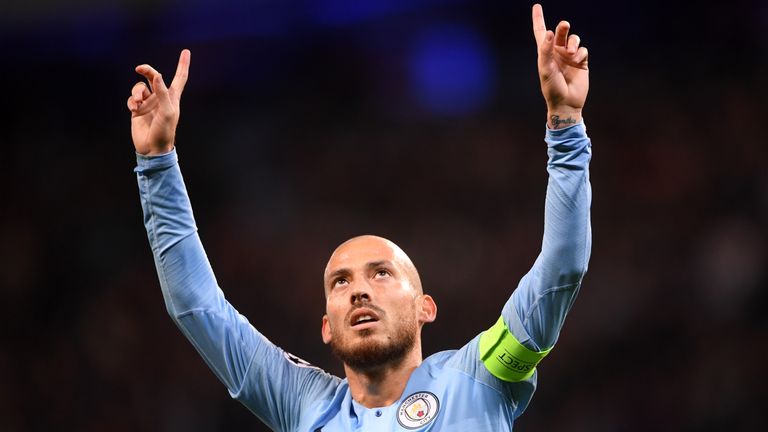 City were too good for United throughout, with goals from David Silva, Sergio Aguero and Ilkay Gundogan wrapping up the points.
Mourinho re-raised his own concerns that City's week leading up to the derby was more comfortable – a 6-1 win over Southampton and 6-0 win over Shakhtar on Wednesday, both at the Etihad – while United won 2-1 at Bournemouth on Saturday and 2-1 in Turin against Juventus on Wednesday.
"I told the players already that one thing is to win two matches at home six to zero, be fresh and relaxed physically and mentally," added the United boss.
"Another thing is two matches away, where the second one is against Juventus, where you fight like animals, and not just a physical effort but a mental effort. The pressure before and during the game. And I think some of the boys felt it.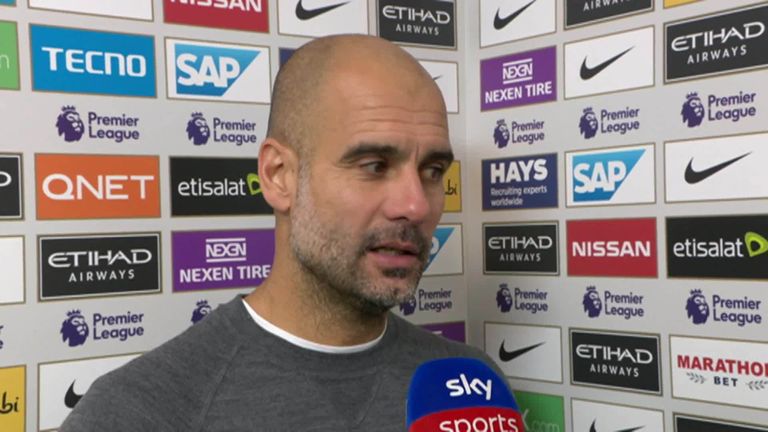 "Everybody has to agree. It is one thing to go to Juventus and play against one of the best teams in the world for 94 minutes in the mental and physical limits. Another thing is to beat Shakhtar Donetsk at home 6-0, enjoy the game and be very relaxed.
"It is completely different. I don't want to say City aren't a good team, it is not that, we just arrive in different circumstances."
With Paul Pogba injured, Marouane Fellaini started at the Etihad, and despite playing 90 minutes, Mourinho felt the Belgian would have impacted the game more coming off the bench late.
"One of the things that broke a little bit, or a lot, our plan is that Fellaini had to start the game. Fellaini is not in a condition to play 90 minutes, he was phenomenal to do it but he is not in the condition to do it.
"Normally I bring Fellaini to this game in the latest part of the game. Imagine Fellaini fresh coming after the 2-1 with 25 minutes to go, that's an important thing for us."
Asked in his post-match press conference if the title race was over with United as close to Cardiff as they are City, Mourinho joked: "I think we are not going to get relegated."
Source: Read Full Article