Jonjo Shelvey admits he's 'thrown the towel in' on winning a place in Gareth Southgate's England squad
Jonjo Shelvey was on holiday in Ireland when England's World Cup ended. There had been a period at the end of last season when he obsessed over checking his mobile phone for a text or a call from Gareth Southgate, someone whose number he does not even have.
He still believes he could have found the pass to unlock Croatia in that desperate closing period, 'even just for the last five minutes'. He speaks of frustration when he allowed himself to finally watch the campaign, having ignored the first couple of games.
There was another spell, full of pre-season and rejuvenated, that he again readied himself for a chance to add to his six caps. that also led to nothing.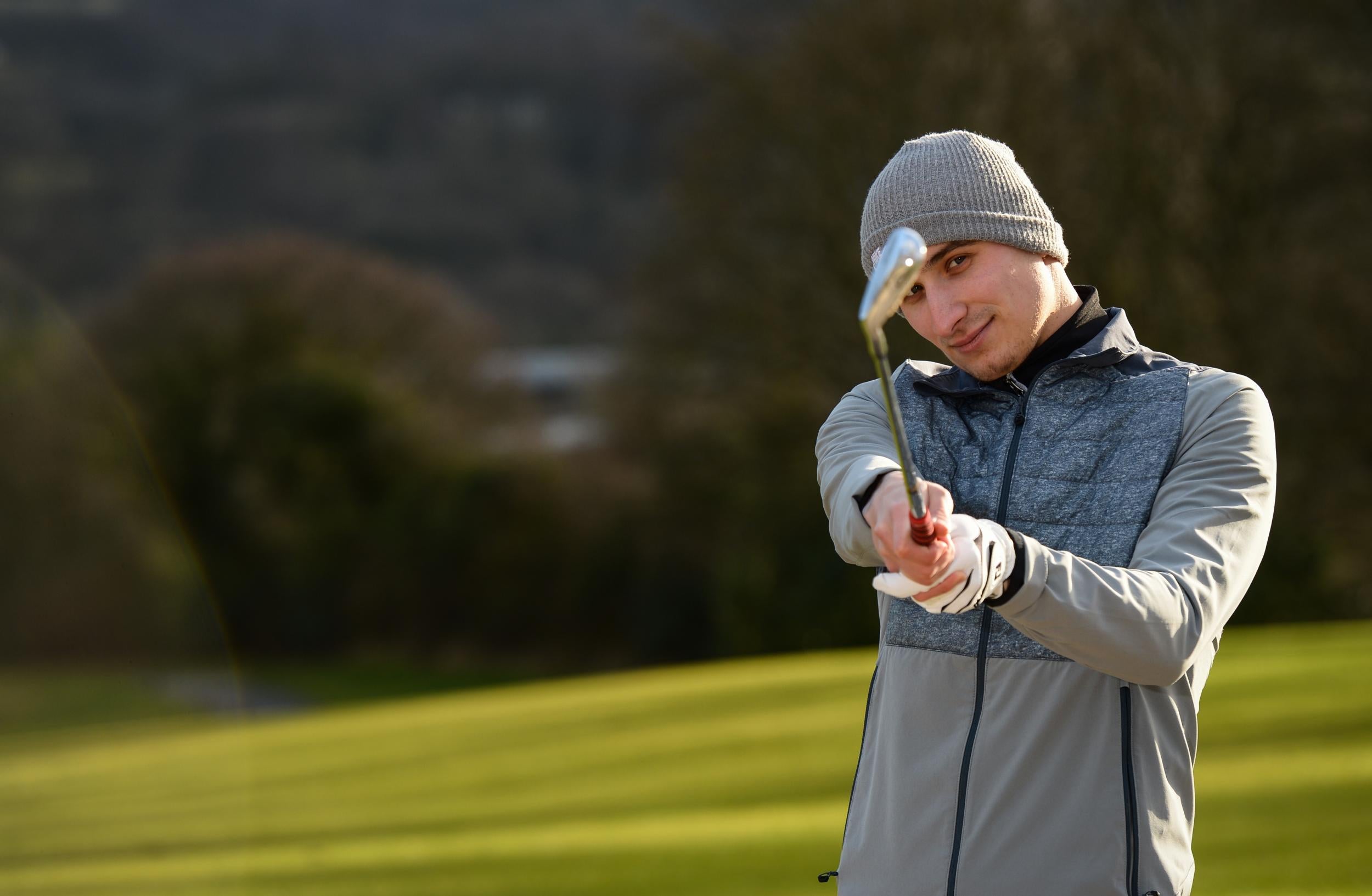 It is revealing then when Shelvey, who believes he is currently in the best form of his career at the age of 26, admits he has thrown the towel in on international football.
"To be honest, I don't really care anymore," he says. "That's me being honest. I did care, but now I've sort of given up on the idea.
"I'm obviously not his cup of tea. I've never been told that but that's the feeling I get.
"In the summer I thought I had a real good chance. I was checking my phone all the time. That's not a lie. My whole family thought I had a good chance.
"It wasn't to be and I thought at the start of this season I might get a sniff, even if it was just a call-up to be around it, but it ain't to be.
"It does hurt you. You want to be there. You felt they struggled to make the final pass, to create that chance. I could have been that man."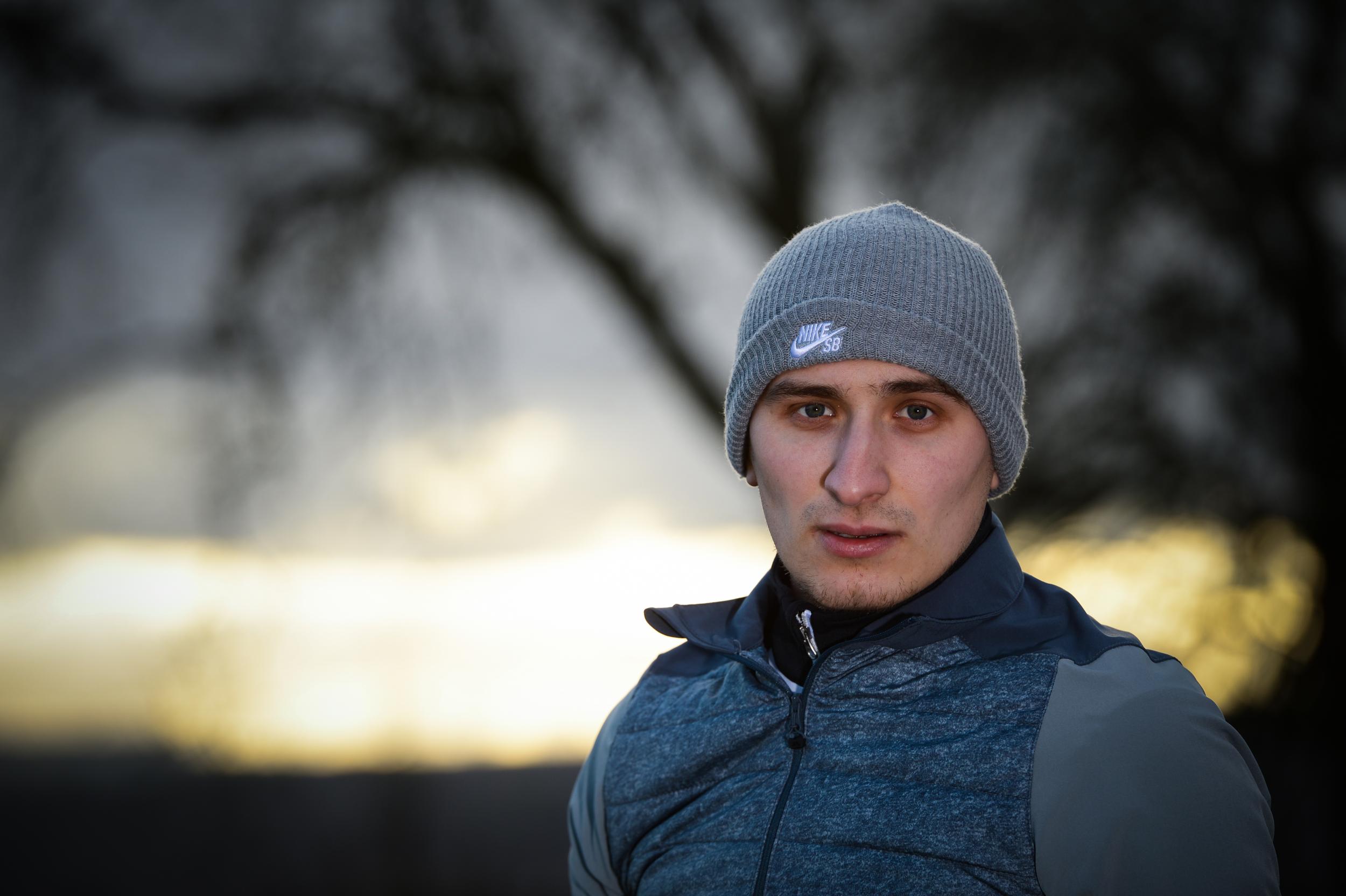 Shelvey, it turns out, has spoken to Southgate just once on a telephone, when the current head coach was then in charge of the Under-21 side in 2014. Perhaps therein lies the grounds of misunderstanding.
Southgate, aware that Shelvey was in line for a call-up to the full squad, suggested the player could stay out of the U21s. "He said, 'You're going to be with the seniors and you're going to have the Europa League so it's down to you whether you want to come or not. I've got other players and you might not get a game'. So I just said, 'That's fine, I won't come.' It was amicable." He remembers it because his wife, Daisy, had just told him the gender of their first child following a scan.
Shelvey followed the advice, stayed out of the squad and went on to be called up by Roy Hodgson for two Euro 2016 qualifiers against San Marino and Estonia. Stuart Pearce went on television and called him out. "If he's not made himself available, how the hell has he got an England senior call up?" he said.
When Shelvey linked up with the full squad at St George's Park, he spotted Southgate.
"I went over to have a word with him and I said: 'What's all this about?'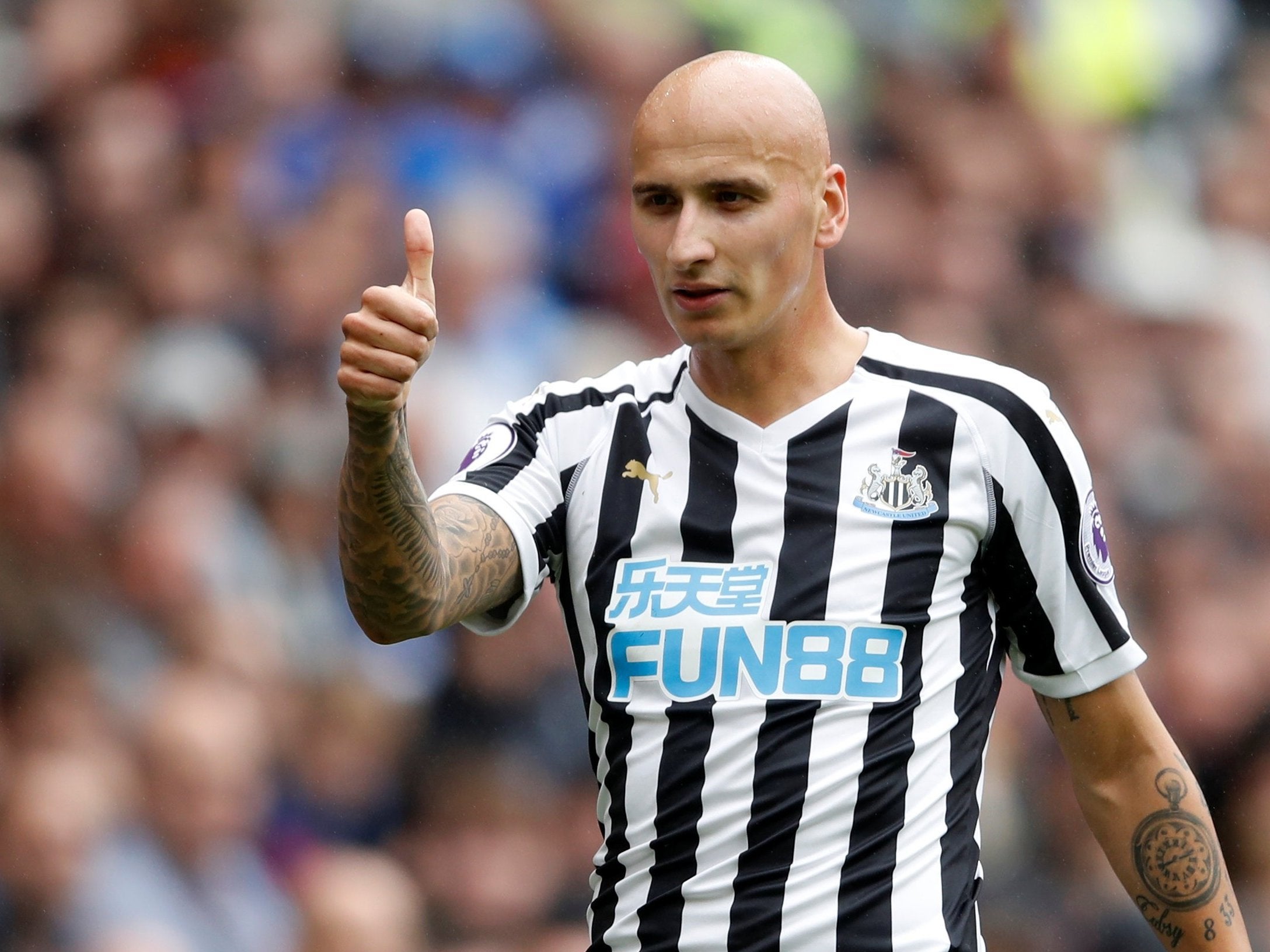 "He said, 'No idea, no idea, it didn't come from me.'
"That was the last time I ever spoke to him."
It finally offers an explanation for Shelvey's absence. Danny Murphy and Alan Shearer both called for his inclusion, not least for his range of passing, in the World Cup squad.
Southgate has has gone onto bemoan the long-term absence of an English midfielder who can, 'run a game with supreme confidence.'
Shelvey, sat in a grey tracksuit in a media suite at Newcastle's training ground, is a far happier and more self depreciating character than his on-field persona would suggest.
Does he see contradiction in how he plays and what Southgate says does not exist.
'No comment!" he answers, laughing.
Shelvey is not arrogant, far from it, belittling his own intelligence at school. That is the context for what he says, later in the interview. "I now feel like I can run a game from start to finish. I feel like I've kicked on as a player. There's moments when you need to get back on the ball and keep it short and when to make the right pass. If I stay mentally right during a game, then I feel like I can be up there with the best."
It has perhaps taken this long for modern football to reach a truce with his instincts. I ask if it is he, and not Wayne Rooney, who is the last street footballer in the domestic game.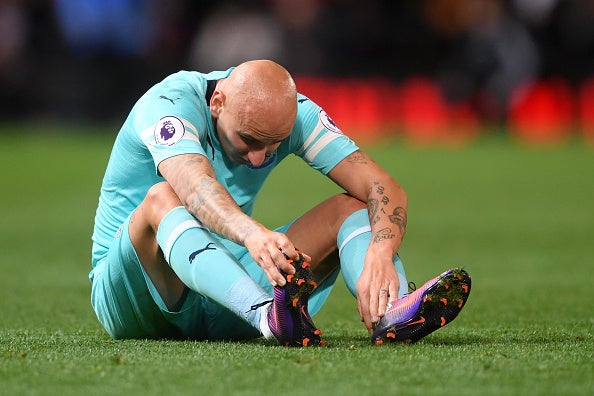 "I'd have been better playing in the old days, when you could have a full English for breakfast!" he answers, again laughing. "Nah, look, the way I play football, it's old school, but the game has changed. I'd have liked to have played in the Gascoigne era, but there is so much sport science around, you have to change with it. I trained three times a day for six weeks in the summer of 2016. A footballer ain't made in the gym, but the way the game is going now, you've got to do it."
He cites a childhood that saw him grow up in a flat over a shop on a council estate in Harold Hill. The tube station has gone but he has a tattoo of it on his left arm, something that grew grasps of horror from Daisy.
"When I was eight or nine, we had a goal in the back yard of our council flat," he says. "We used to flip it over the back fence and take it out onto the estate. Everyone would come out and we'd play for hours, there were cars screeching to a halt when the ball went on the road.
"I've always known I could play football. I went to Arsenal and West Ham as a kid, but I took a year out because I wanted to play with my mates and get that competitiveness back. I got that fighting spirit and I never want to lose that."
It has taken well chronicled sessions with a psychiatrist to calm his temper. The pair play golf – Shelvey is off scratch – and it is then they find solutions that have taken him from two red cards by December last season, to one yellow in his last 29 games.
"I've been petulant growing up and I've made stupid mistakes on a football pitch but I've changed," he says.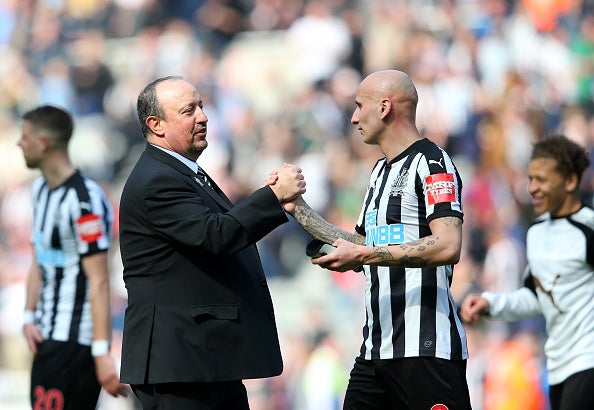 "We relate things back to pens. If you have a biro, your work will be like a biro. It's about using the right tools for the job, if you have a nice pen, use it properly. If you have a nice Mount Blanc pen, you perform like a Mount Blanc pen."
It is a strange analogy.
'So you don't get dragged down by the biros?' I query.
"Yeah, something like that," he replies.
He must, then, write a different chapter for Newcastle United, bottom of the Premier League, amidst supporter unrest.
"Where the gaffer is so good, he stays calm and tells us to take a deep breath and carry on," he adds. "If he has something to say to you, he won't embarrass you in front of the group.
"There was lots of angry words said in the dressing room at Old Trafford [where Newcastle lost 3-2] but it was between the players. Only then did the manager step in and start to shout a bit, but mainly that was to tell us to remain calm.
"I'm totally confident we'll stay up, there are definitely three worse teams than us in this league. We don't play the most attractive football, but it works, we have a plan for every game.
"I don't know how long the manager's deal is [it runs out in the summer]. I personally want him to stay while I'm at this football club. For me he's been brilliant."
Follow the Independent Sport on Instagram here, for all of the best images, videos and stories from around the sporting world.
Source: Read Full Article