Is 'fragile' Alvaro Morata too normal to become the wrecking-ball striker Chelsea want him to be?
The little neon-yellow trophy went straight on the mantelpiece, just in front of a framed print portraying the whole Morata family – Papa, Mama, Alessandro and Leonardo – as cartoon bears. "Man of the Match, Chelsea v Crystal Palace, 2018/19," it read, a symbol not just of a match-winning performance, but perhaps a sort of rebirth. Perhaps, Chelsea fans will silently wonder, the point at which the real Alvaro Morata finally stood up.
Or perhaps not. For even after his two-goal performance against Crystal Palace on Sunday, Morata's coach Maurizio Sarri felt the need to qualify his praise. "He's a little bit fragile, from the mental point of view," Sarri remarked. "But he's very young. I think he can improve very fast."
The charge of "fragility" is one that has frequently attached itself to Morata, from early in his career. It was Gianluigi Buffon, his former team-mate at Juventus who perhaps put it best, describing Morata as the sort of player who could potentially be an all-time great, "if only he could get over his mental hang-ups".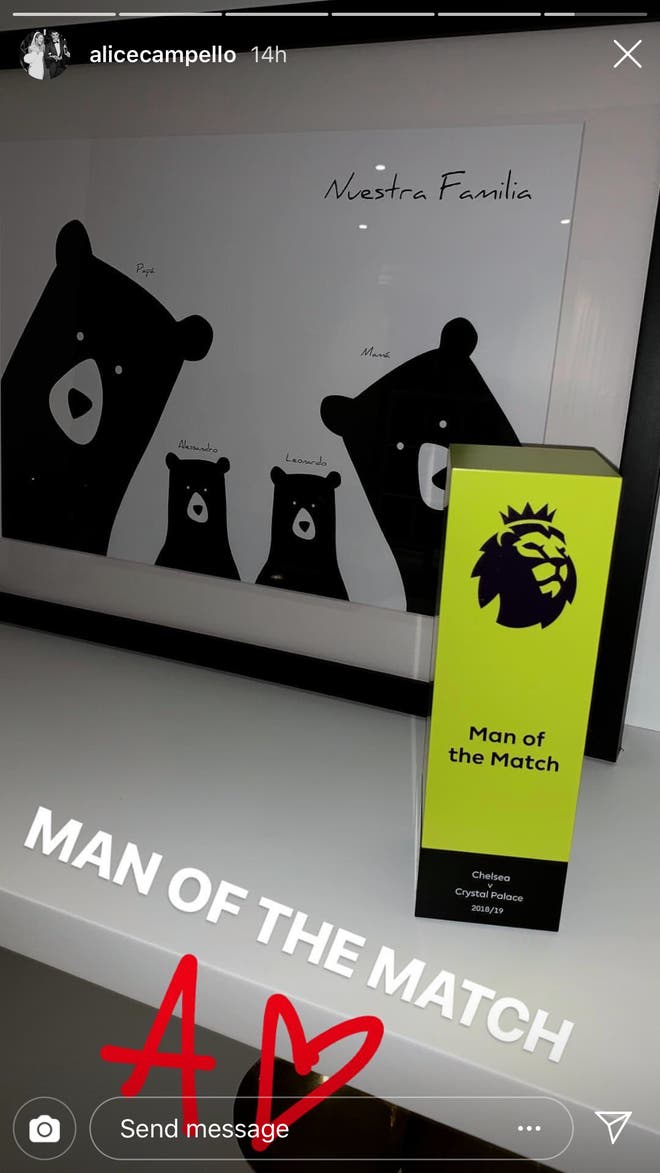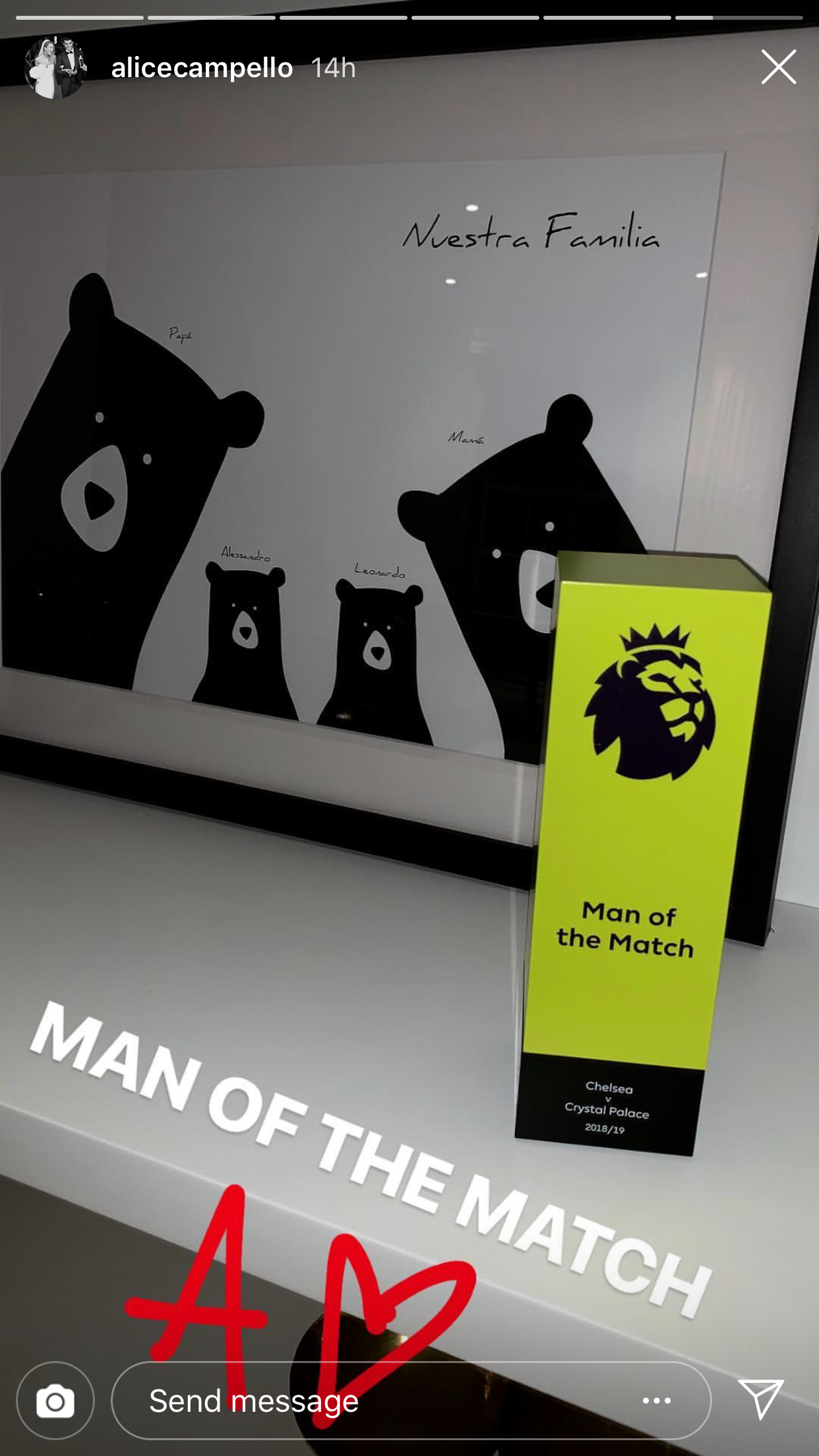 From Madrid to Turin to Madrid to London, the impression remains that Morata is a player with every possible technical and physical gift, except perhaps the most important: the God complex, the unshakeable, cold-blooded belief in his own pre-eminence. But mentality isn't something you can train like a technical skill. You can't build a killer instinct in the same way you can build a muscle. To a certain extent, it's hard-wired, a function of personality as much as environment.
And for Morata – introspective, intelligent, worldly, the son of a successful Madrid businessman who turned down a potential tennis career and who speaks with lucidity and even a certain detachment about the commercialisation of the game – football has never been the alpha and omega of life. Yet when your potency as a striker depends on your ability to put the last chance out of your mind and single-mindedly fixate on the next, sometimes – to quote David St Hubbins in This Is Spinal Tap – you can have a bit too much perspective.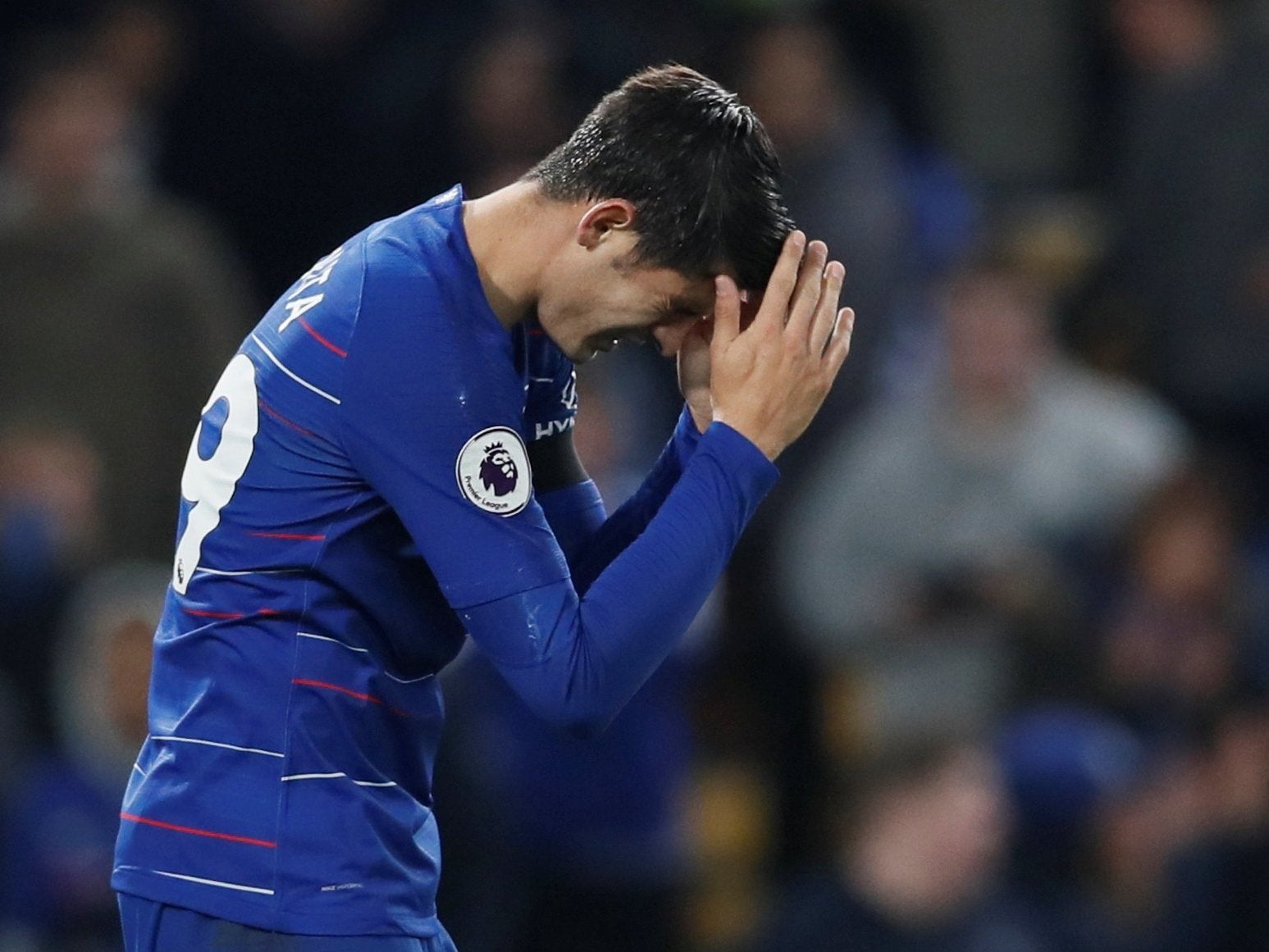 Sarri, for his part, wants Morata to play with a different emphasis. "He's able to play more with the team, I think," he said on Sunday. "For Alvaro, the goal has to be a consequence. He has to play for the team, with his mates, without thinking about goals. Goals are usually the consequence of teamwork." And this, ultimately, may be the best way of getting Morata to his full potential, steering him away from the alpha-male instincts of prestige and domination, towards more beta-urges: to contribute, to synergise, to submit to a greater whole.
This becomes an even more relevant question when you consider the tradition in which Morata is following. Over the last decade-and-a-half, first with Didier Drogba and then with Diego Costa, Chelsea are a club who have been reared on the idea of the striker as wrecking-ball, force of nature, one-man hurricane. Morata is not, and probably never will be, that player. "I don't like comparisons," his team-mate Cesar Azpilicueta said. "They had different qualities and personalities. It's unfair to talk about those two big players and Alvaro."
Morata, in a way, could scarcely be more different to those two. He seeks not contact, but space. He defines his life not by obsession, but by balance. How can you convince yourself that your next chance is akin to life or death when you know, in your heart of hearts, that it isn't? In a way, you suspect that if Morata is to explore the outer limits of his talent at Chelsea, both will have to change a little.
Follow the Independent Sport on Instagram here, for all of the best images, videos and stories from around the sporting world.
Source: Read Full Article