'Happy' Paul Pogba insists all is well with Jose Mourinho at Manchester United
Paul Pogba says he is "happy" at Manchester United and content to follow Jose Mourinho's instructions, as he insisted the manager's decision to never give him the captaincy again has not affected him.
Pogba similarly maintained he has no regrets about leaving Juventus as he returns there for the first time since 2016, even though they have further established themselves as a European powerhouse while United have struggled.
The exuberant midfielder repeated the word "happy" eight times over the course of a brief press conference ahead of his return to Turin, as he attempted to dismiss speculation he wants to leave Old Trafford.

Player ratings: Manchester United vs Juventus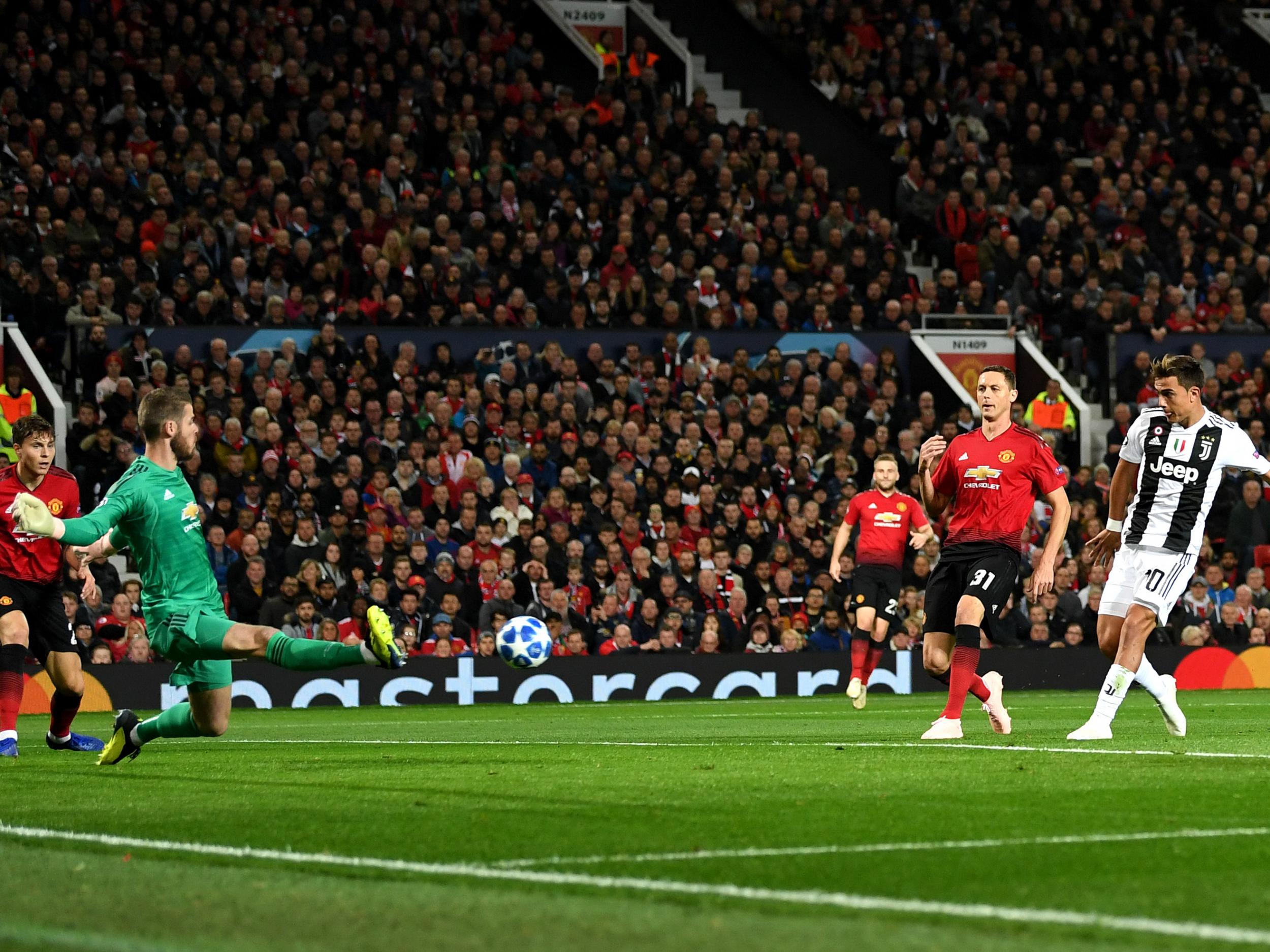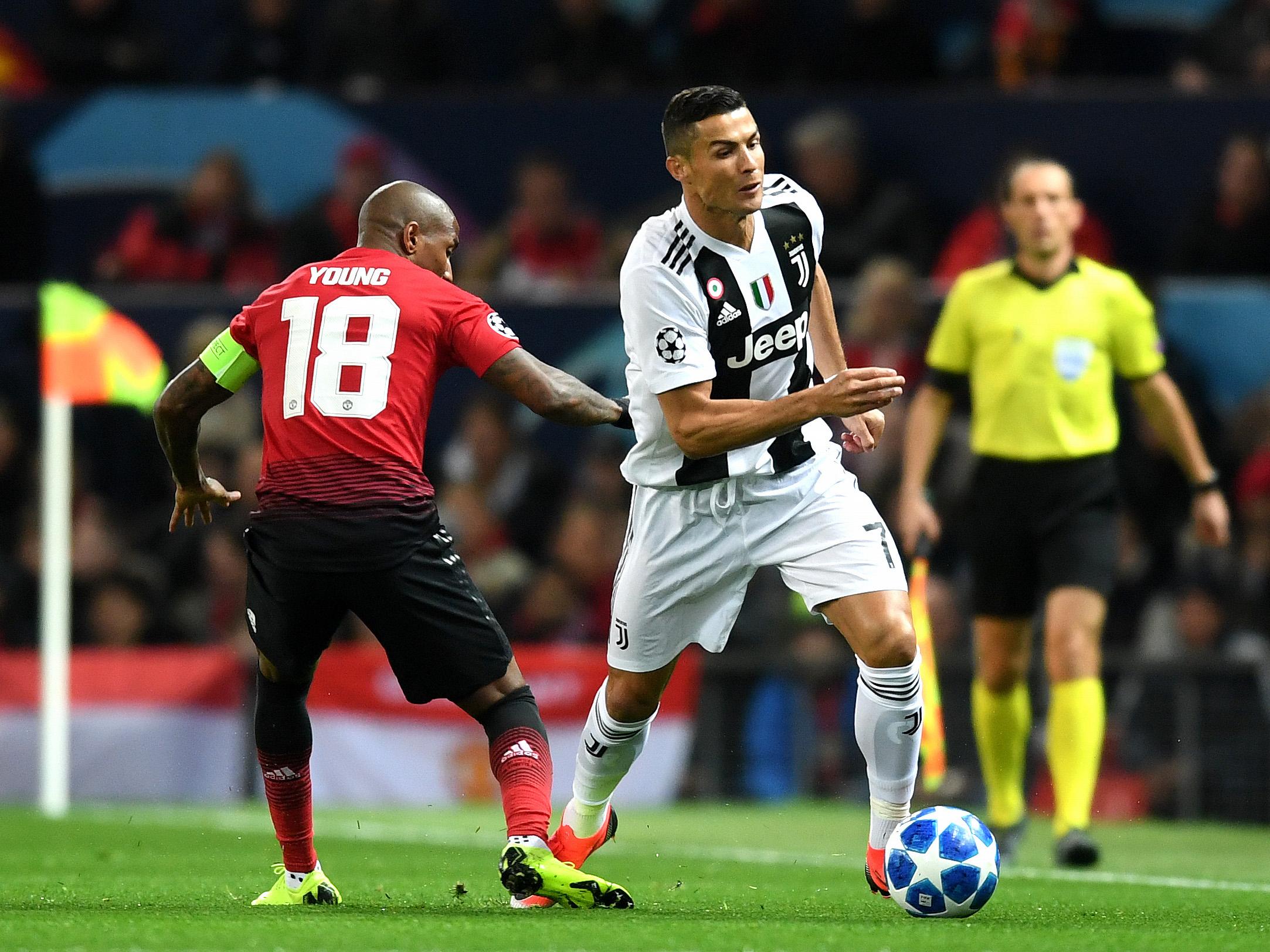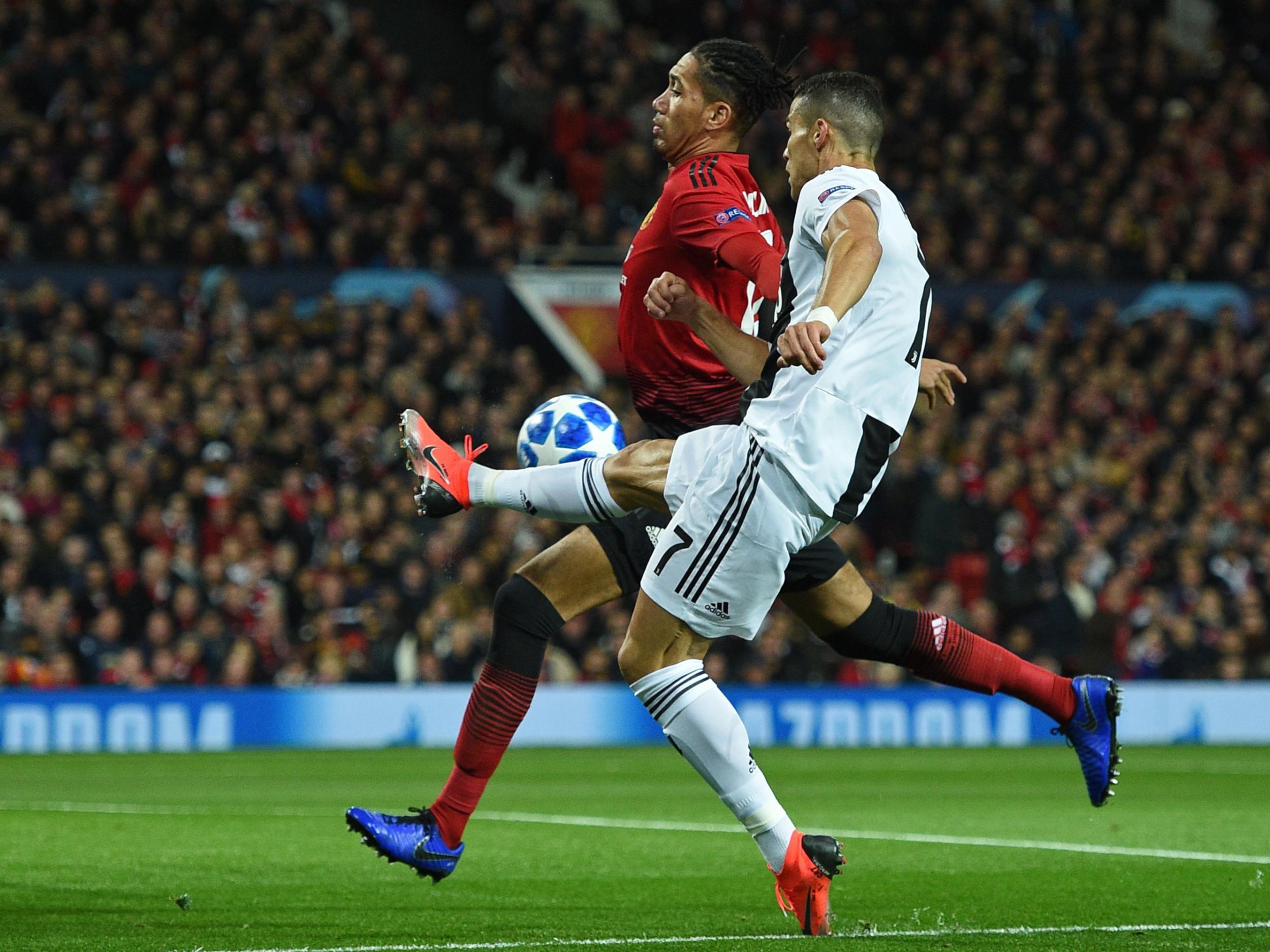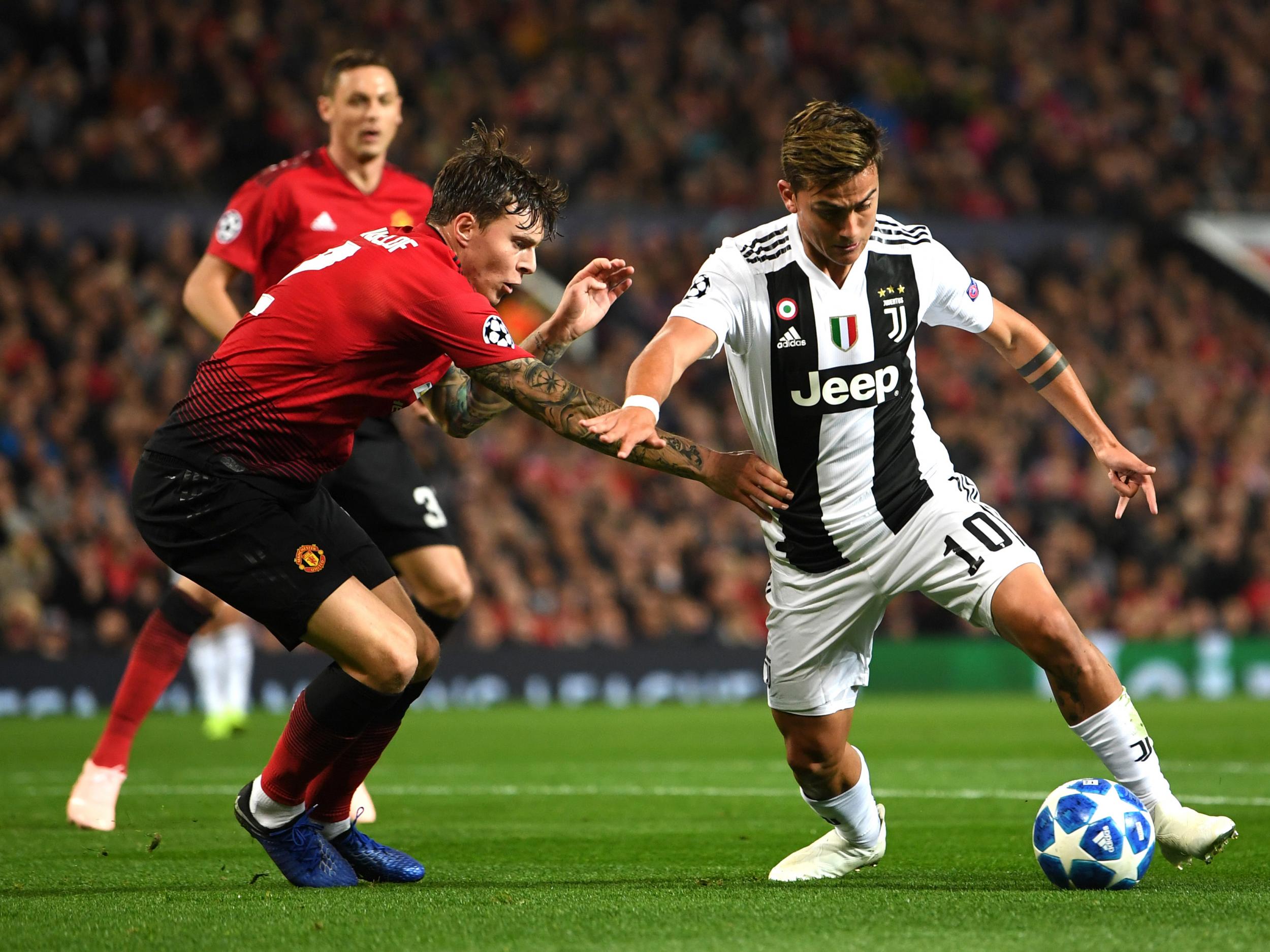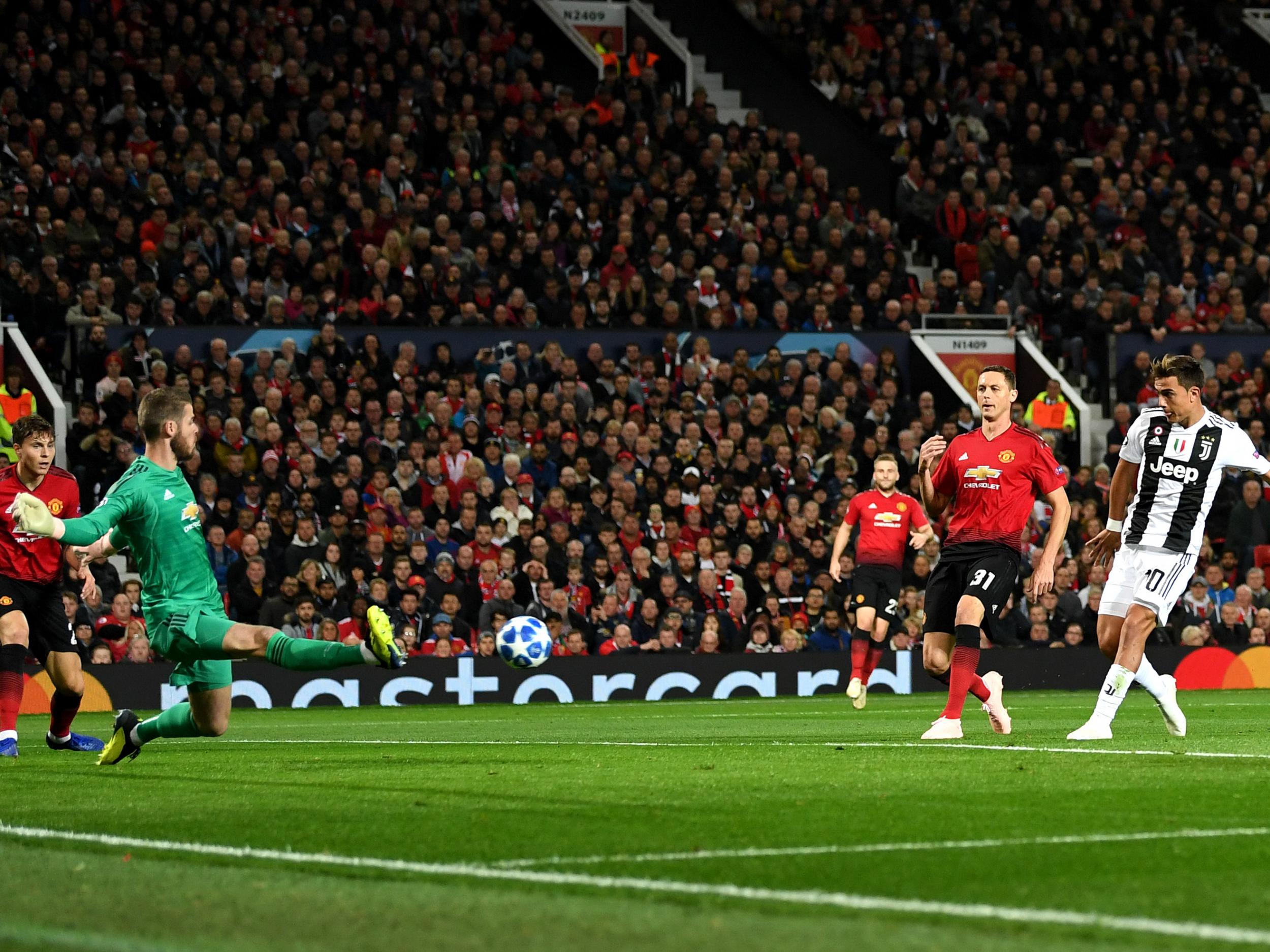 1/22

David De Gea – 7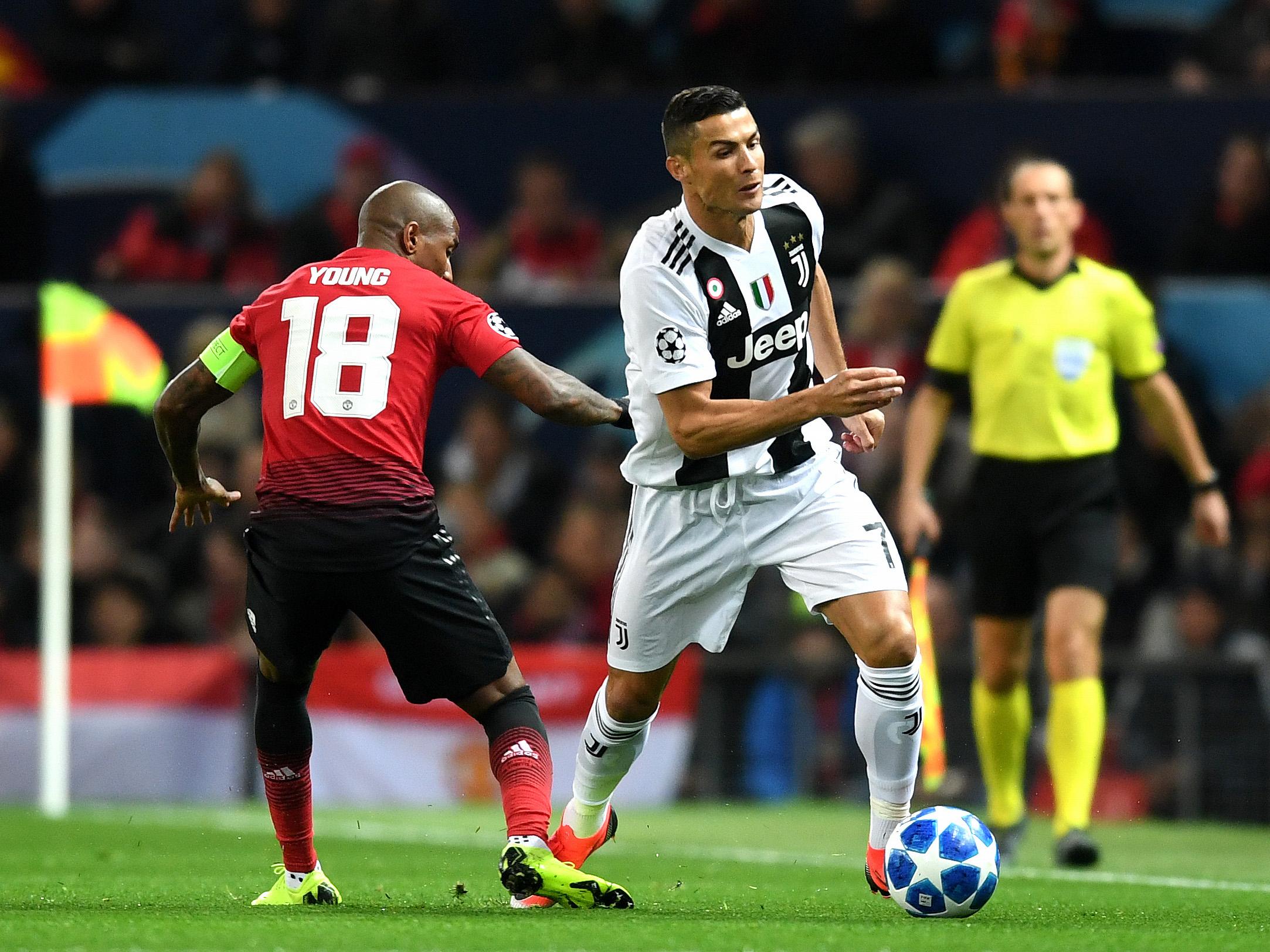 2/22

Ashley Young – 6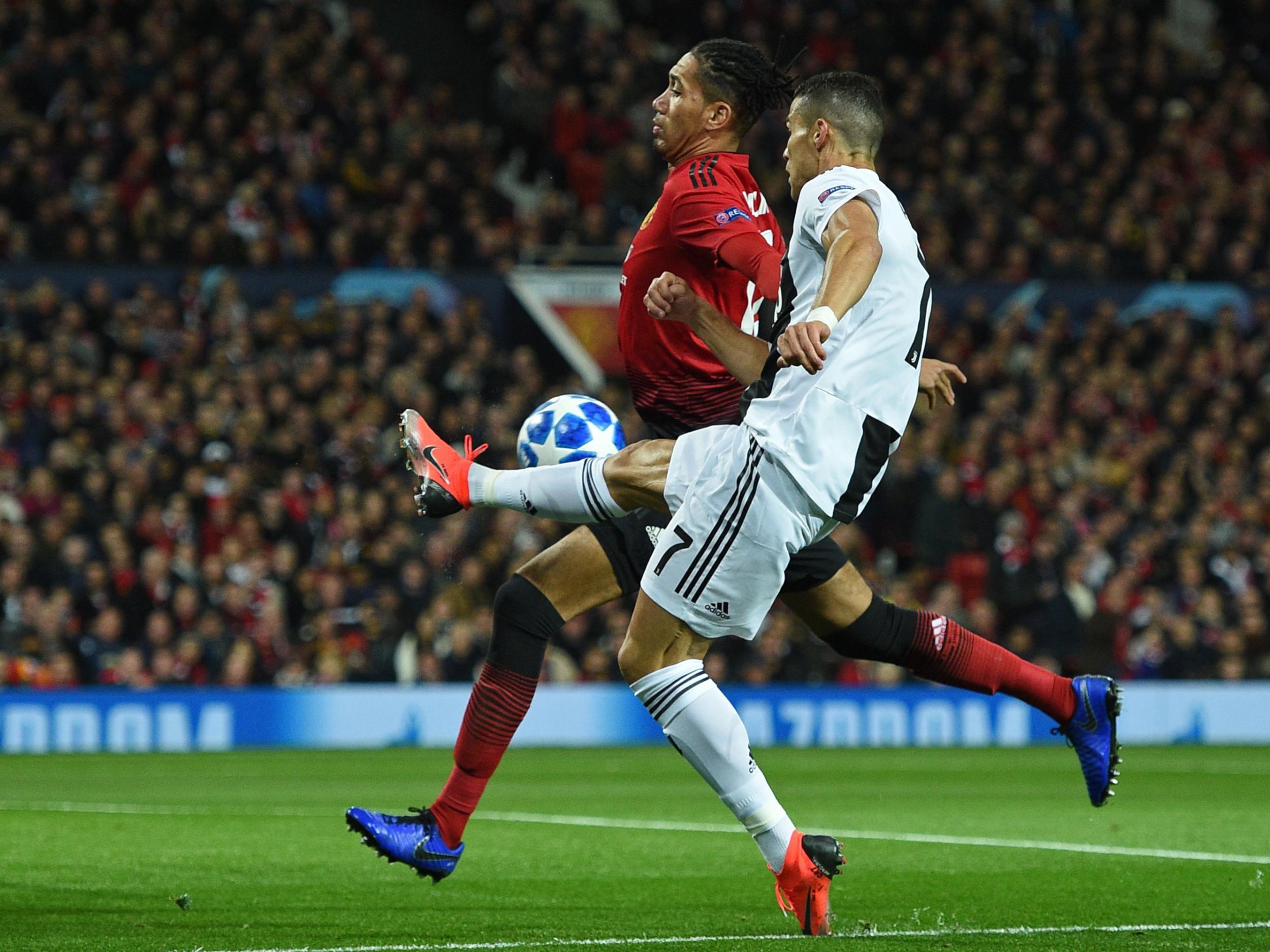 3/22

Chris Smalling – 5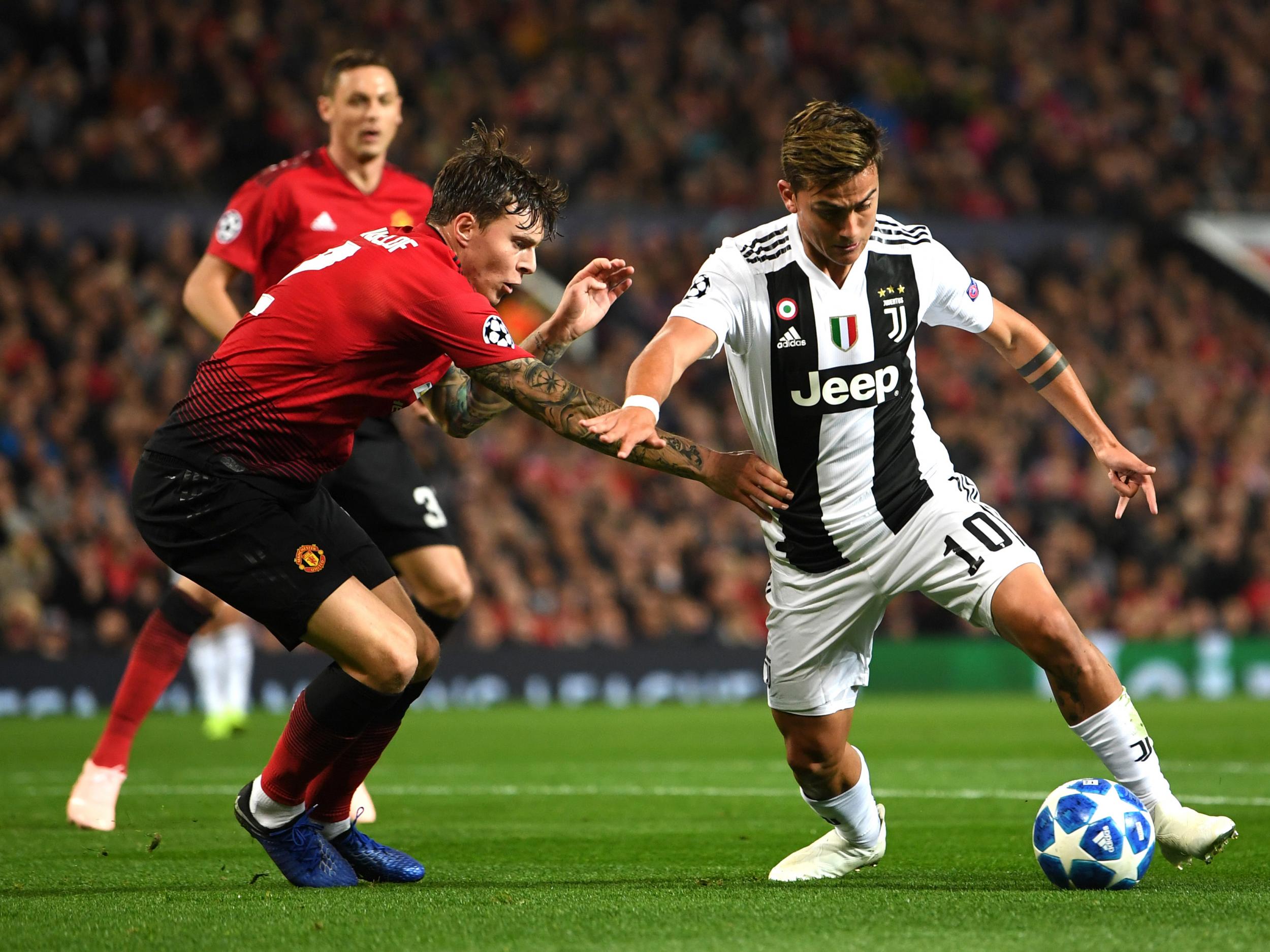 4/22

Victor Lindelof – 7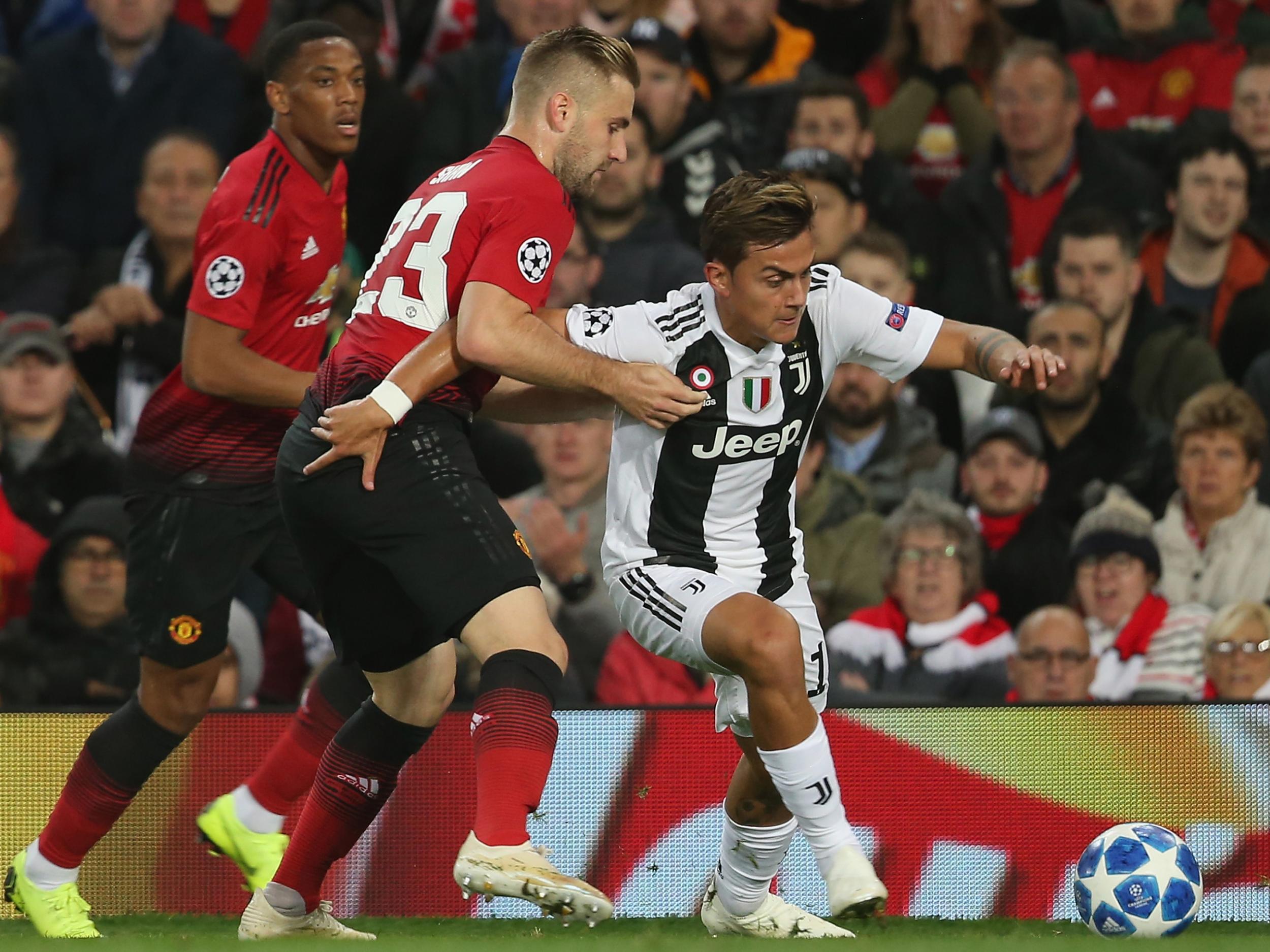 5/22

Luke Shaw – 6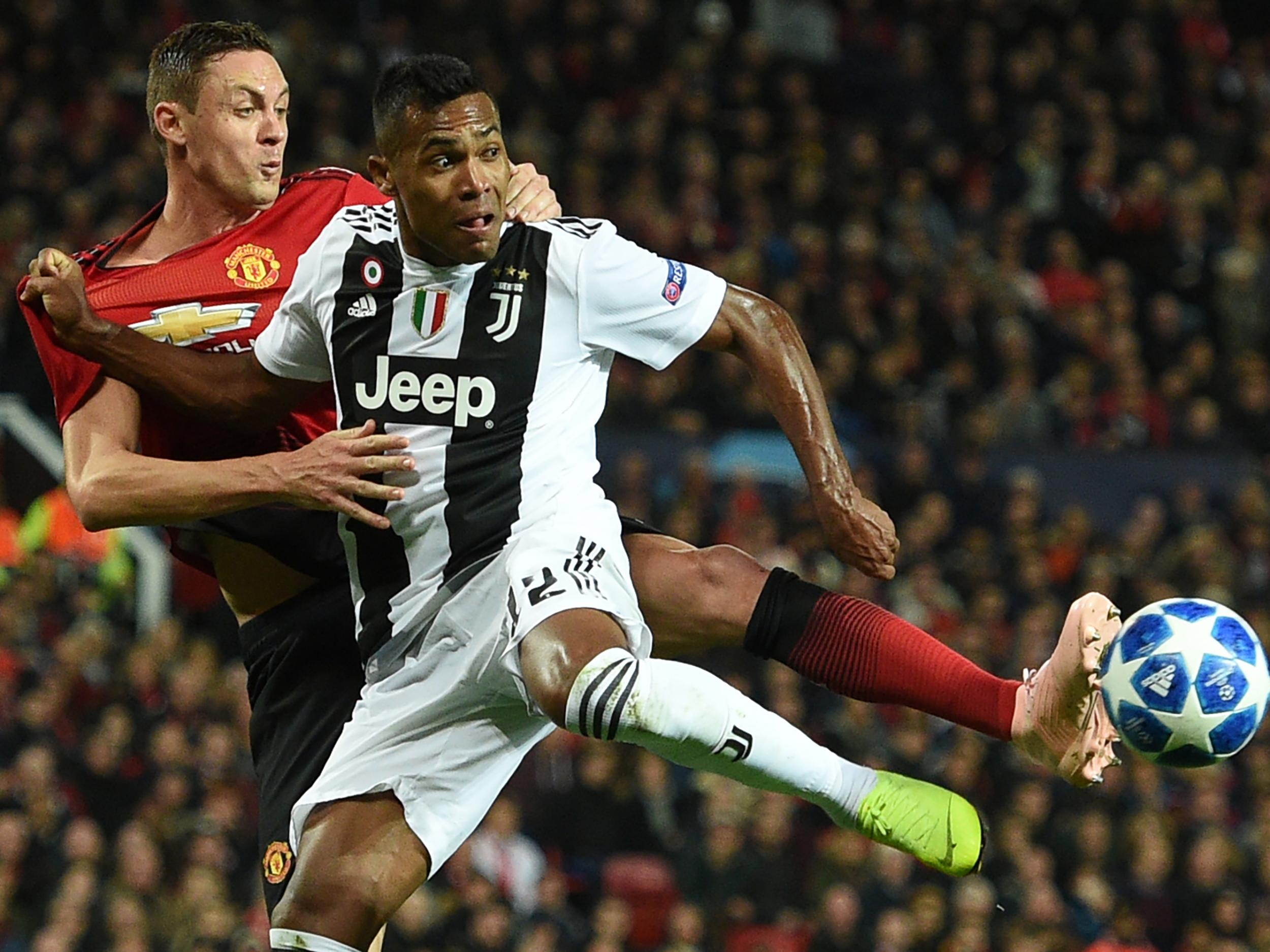 6/22

Nemanja Matic – 5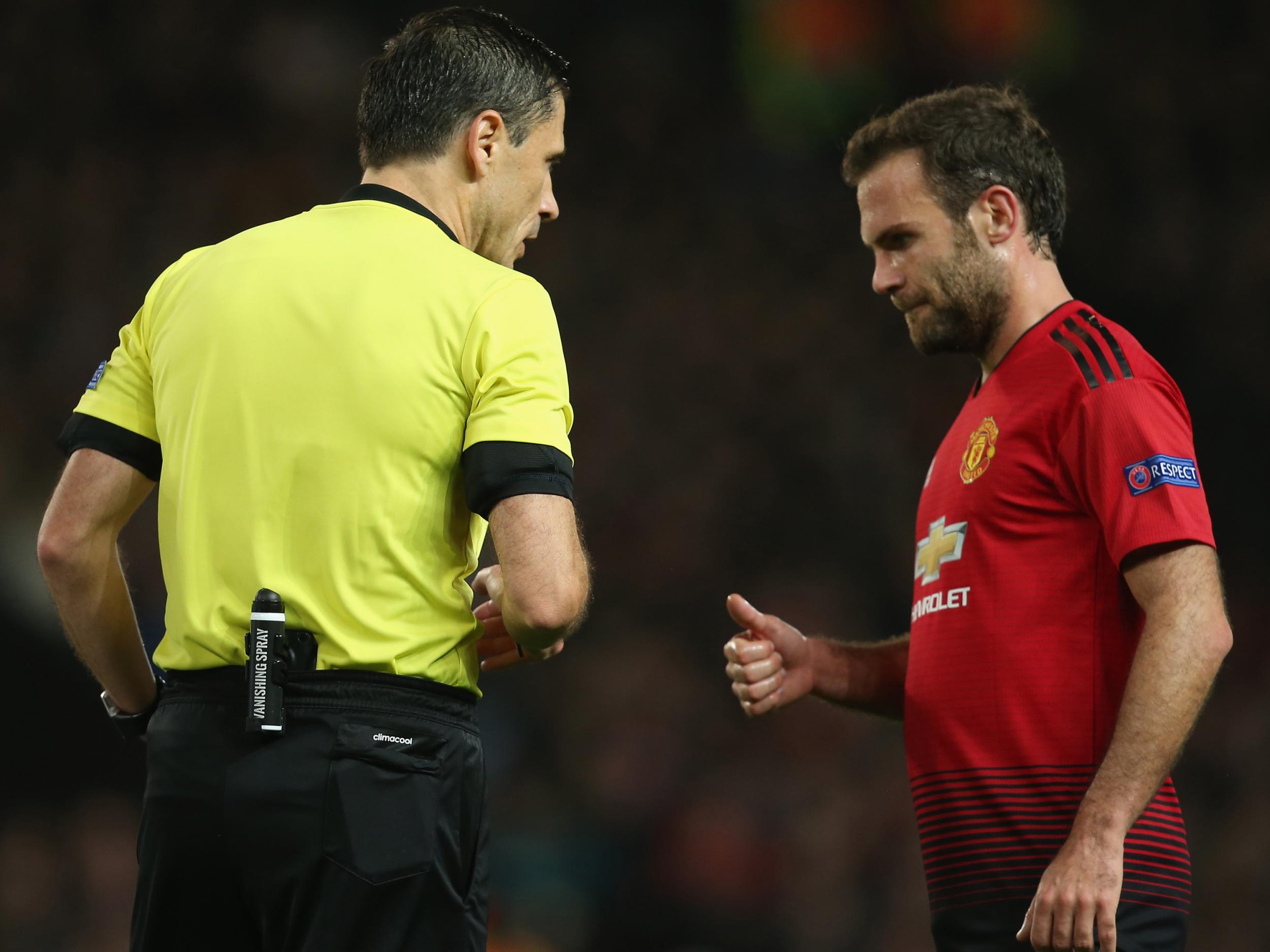 7/22

Juan Mata – 5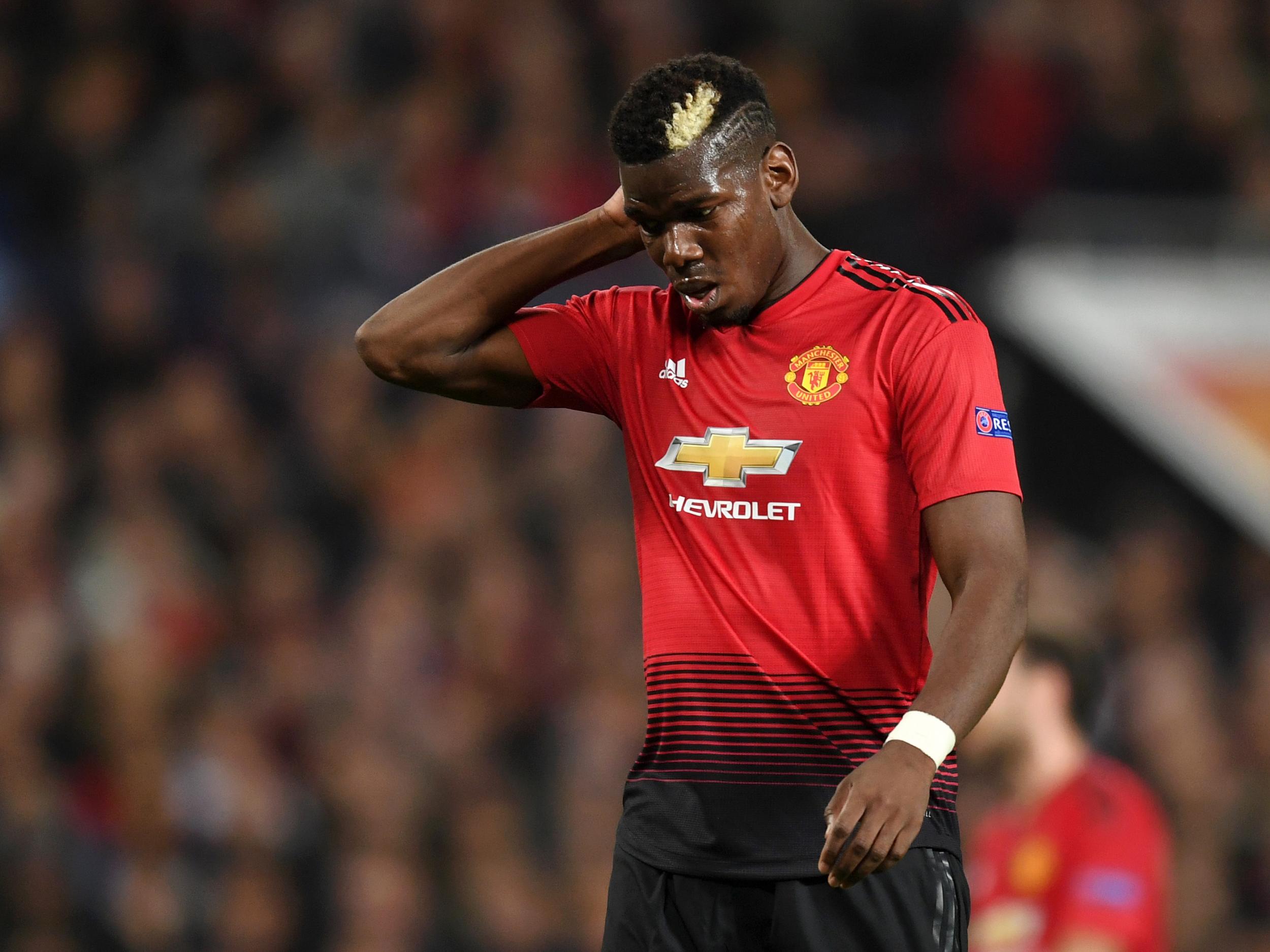 8/22

Paul Pogba – 6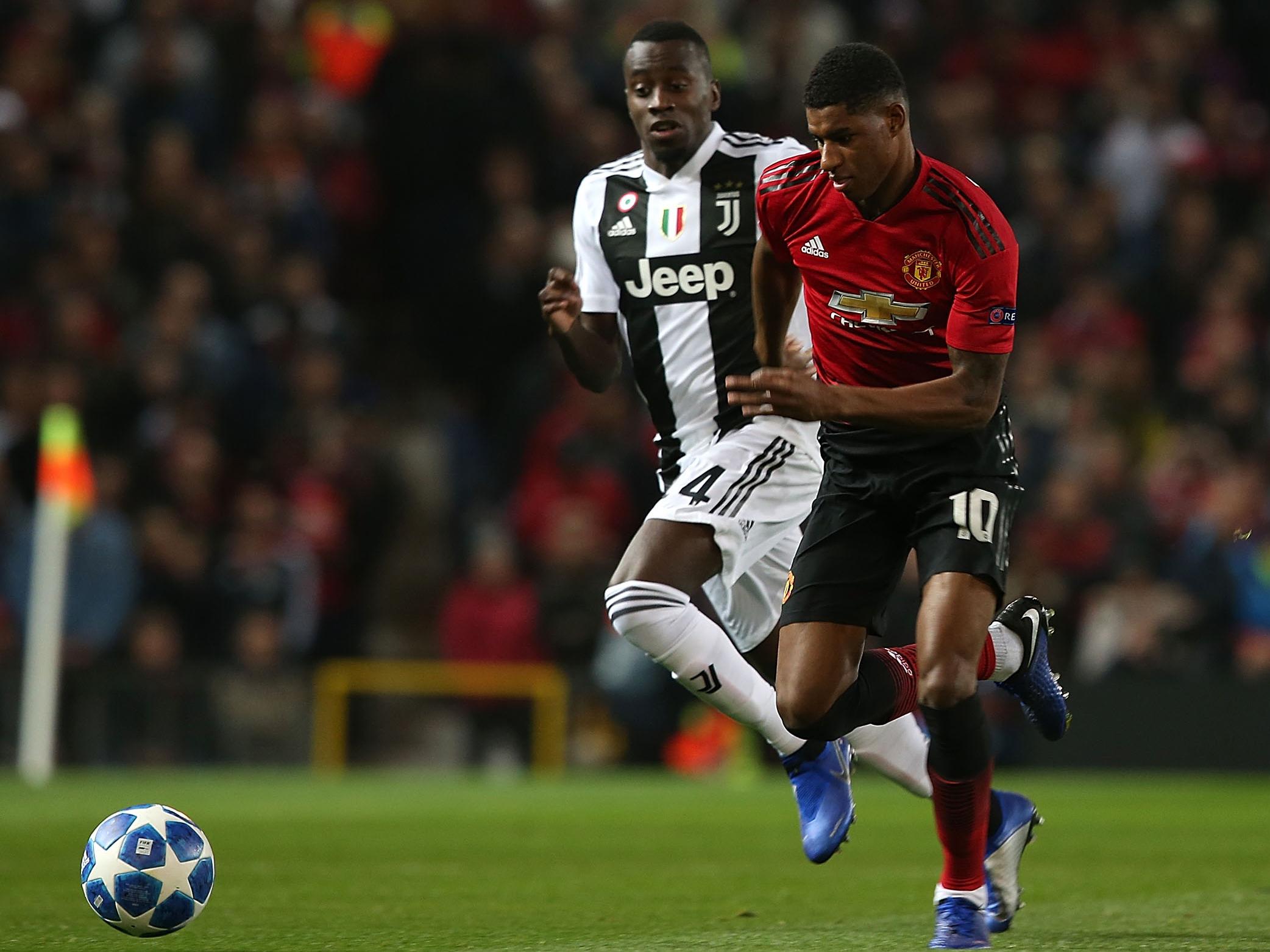 9/22

Marcus Rashford – 6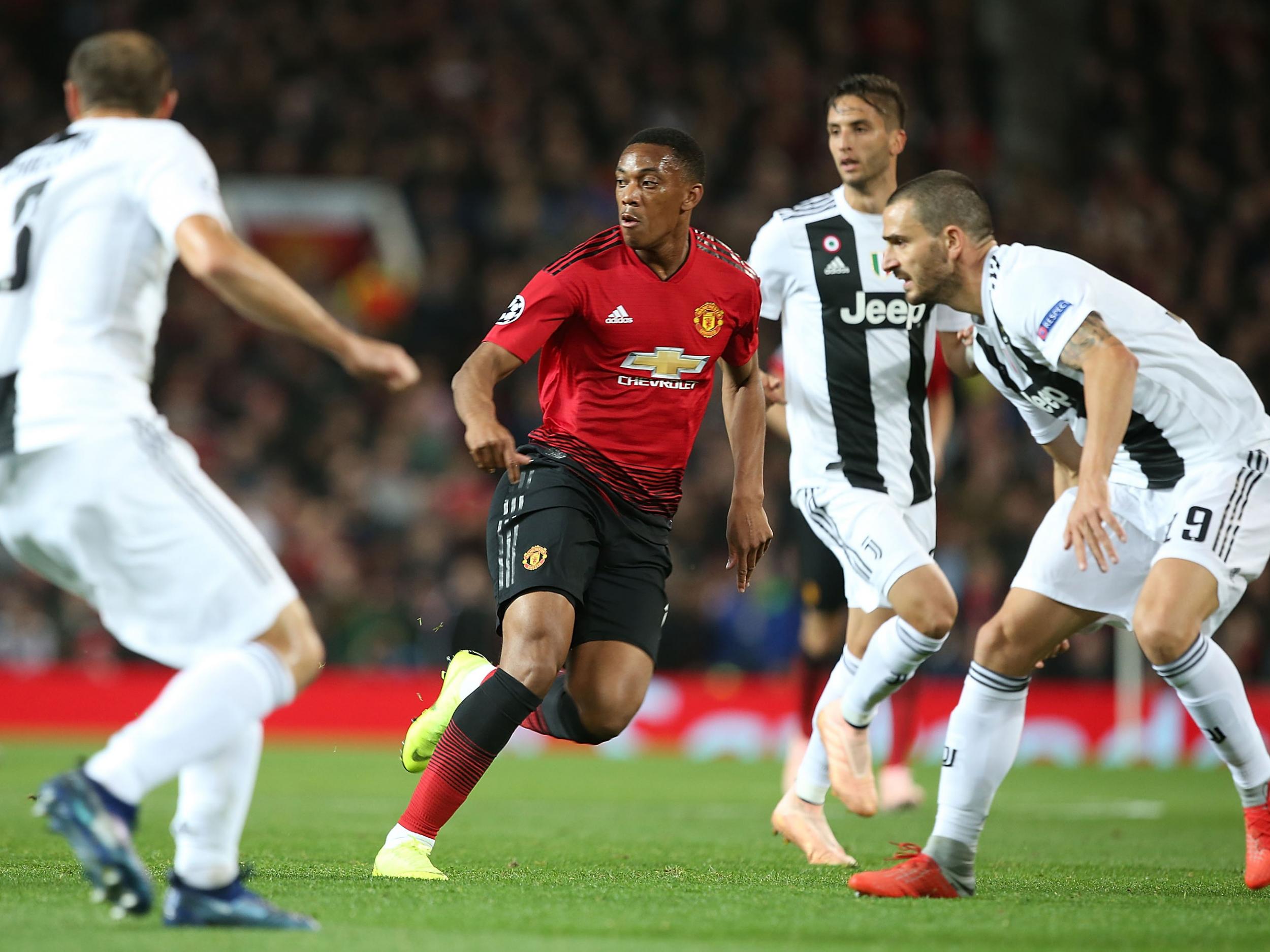 10/22

Anthony Martial – 6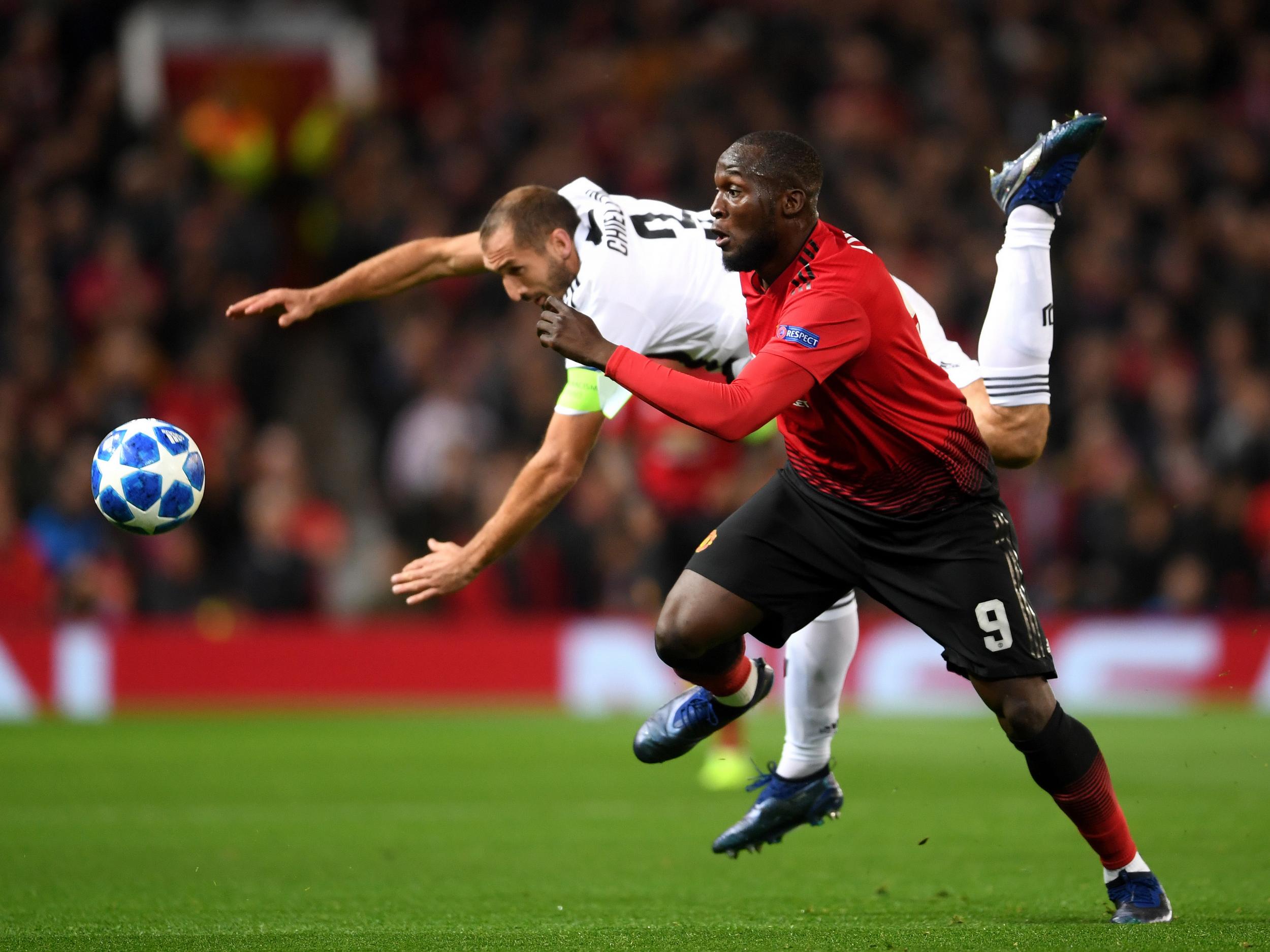 11/22

Romelu Lukaku – 5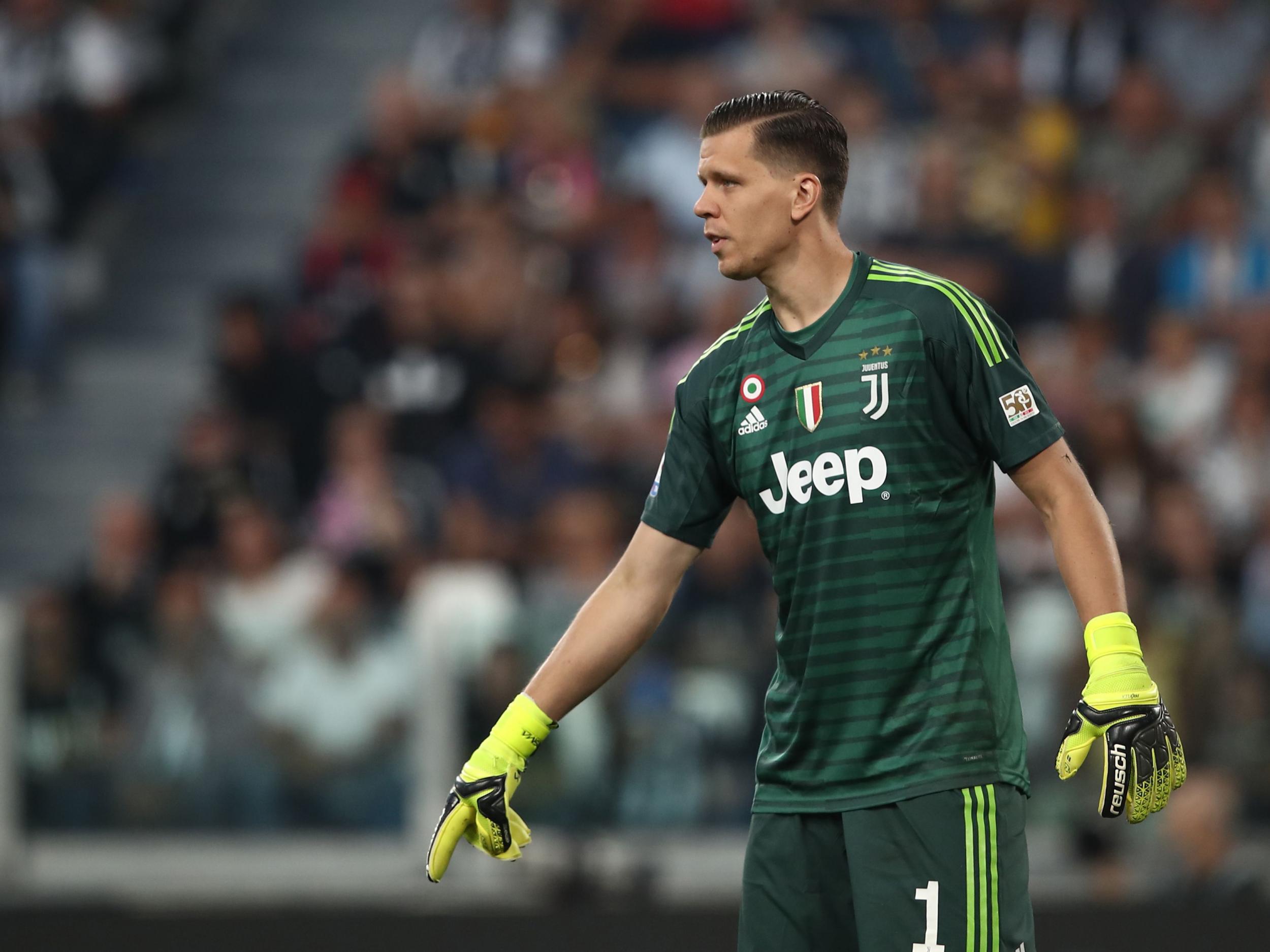 12/22

Wojciech Szczęsny – 6
13/22

Joao Cancelo – 6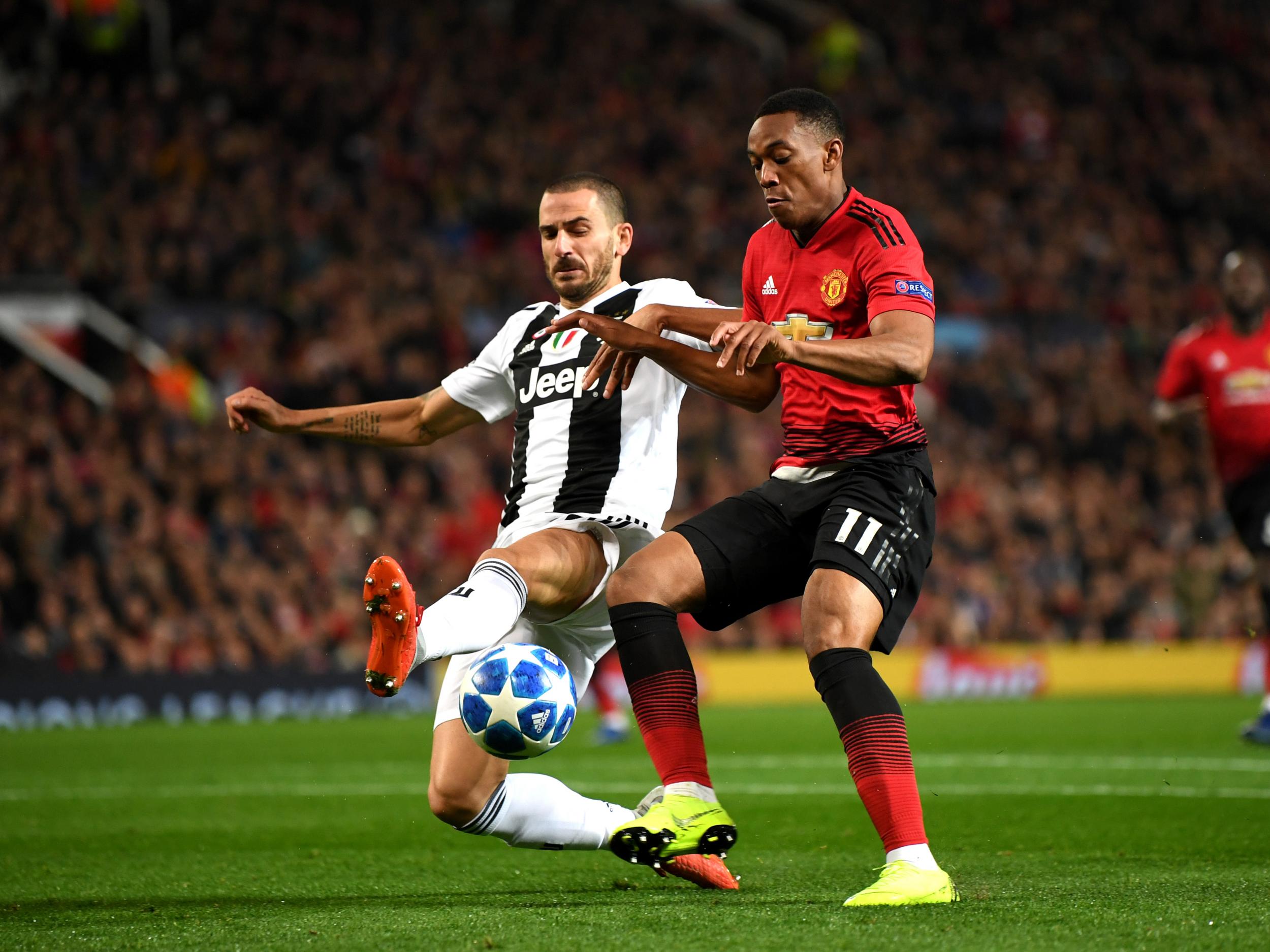 14/22

Leonardo Bonucci – 7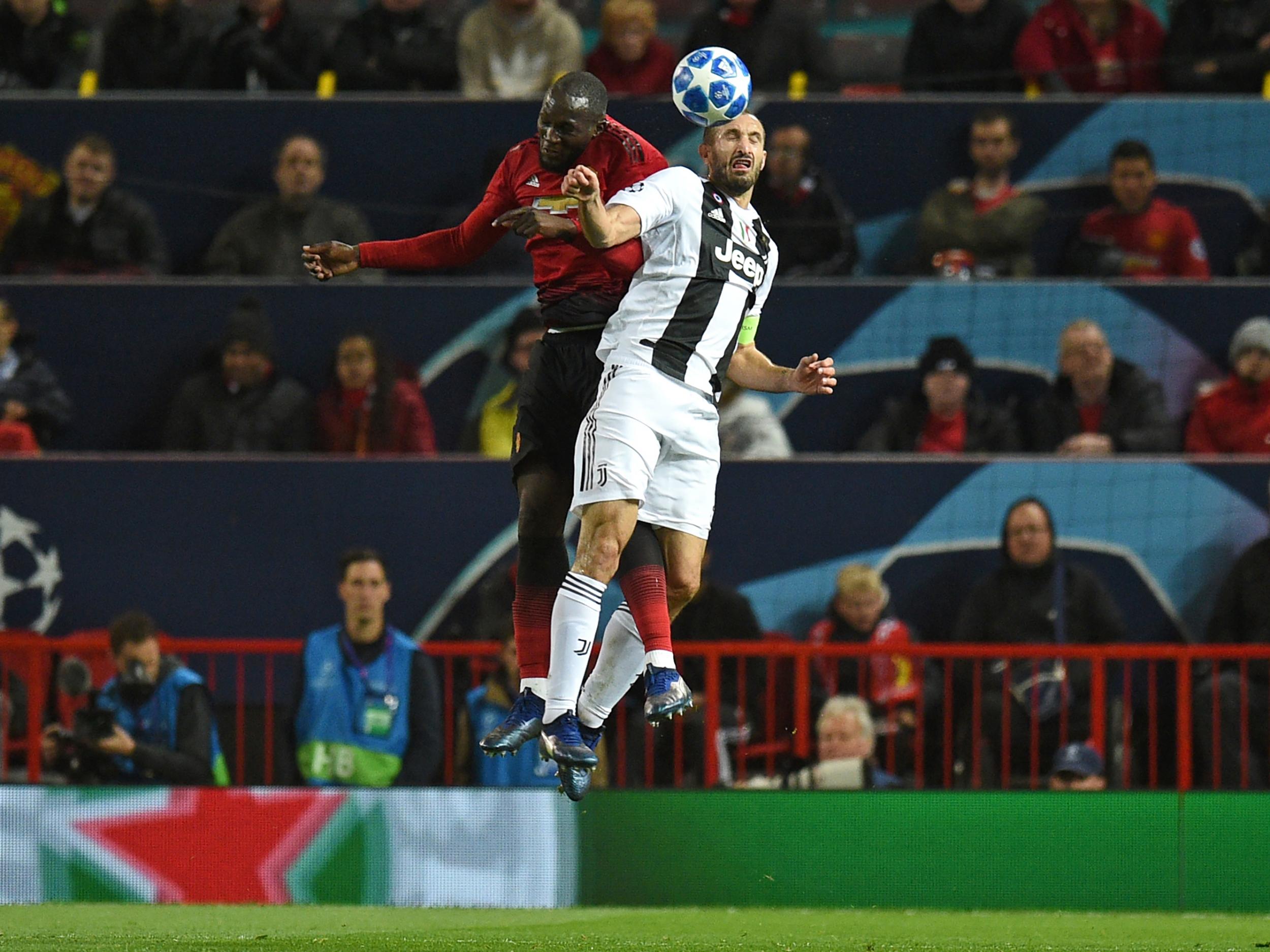 15/22

Giorgio Chiellini – 7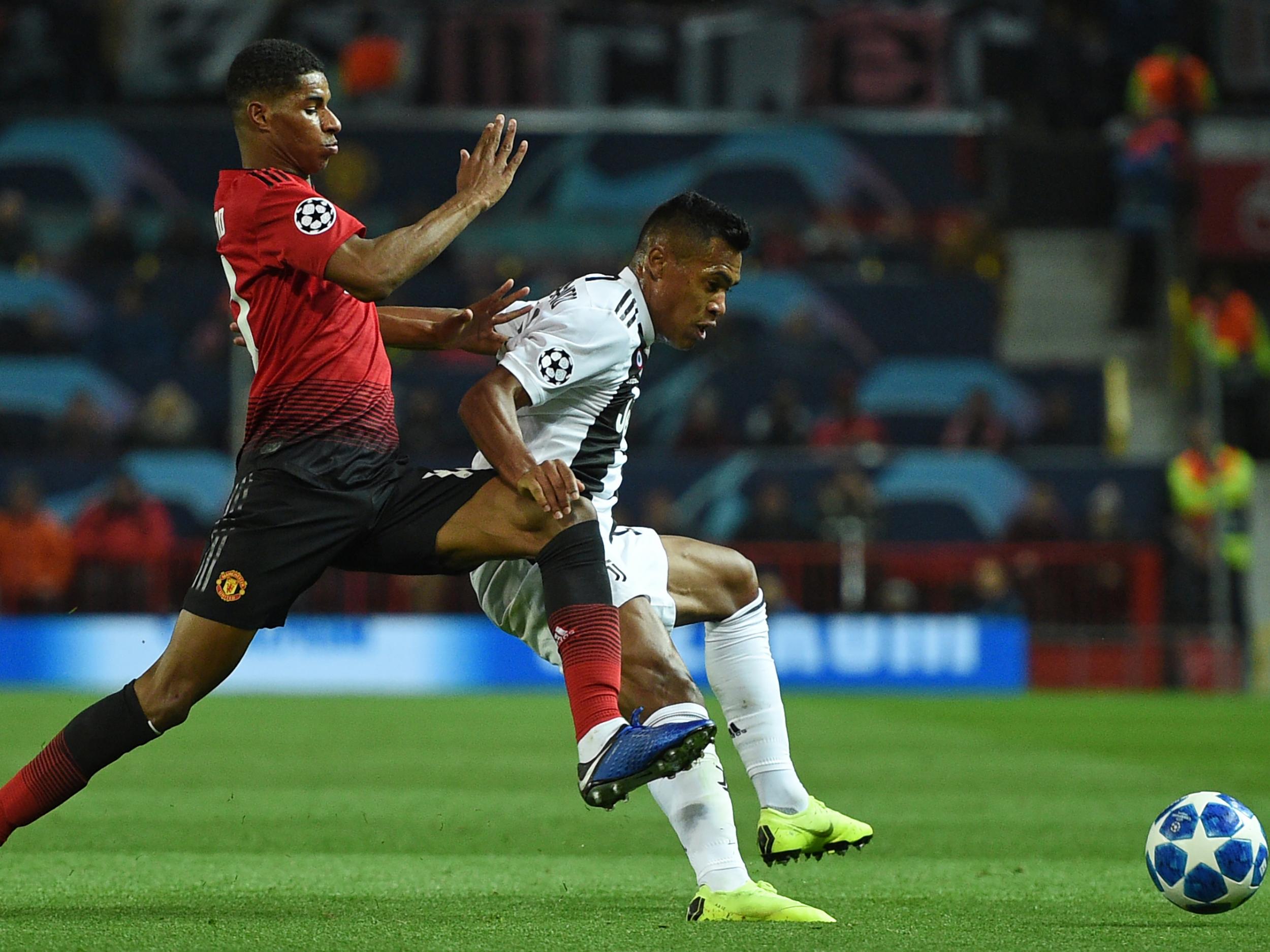 16/22

Alex Sandro – 6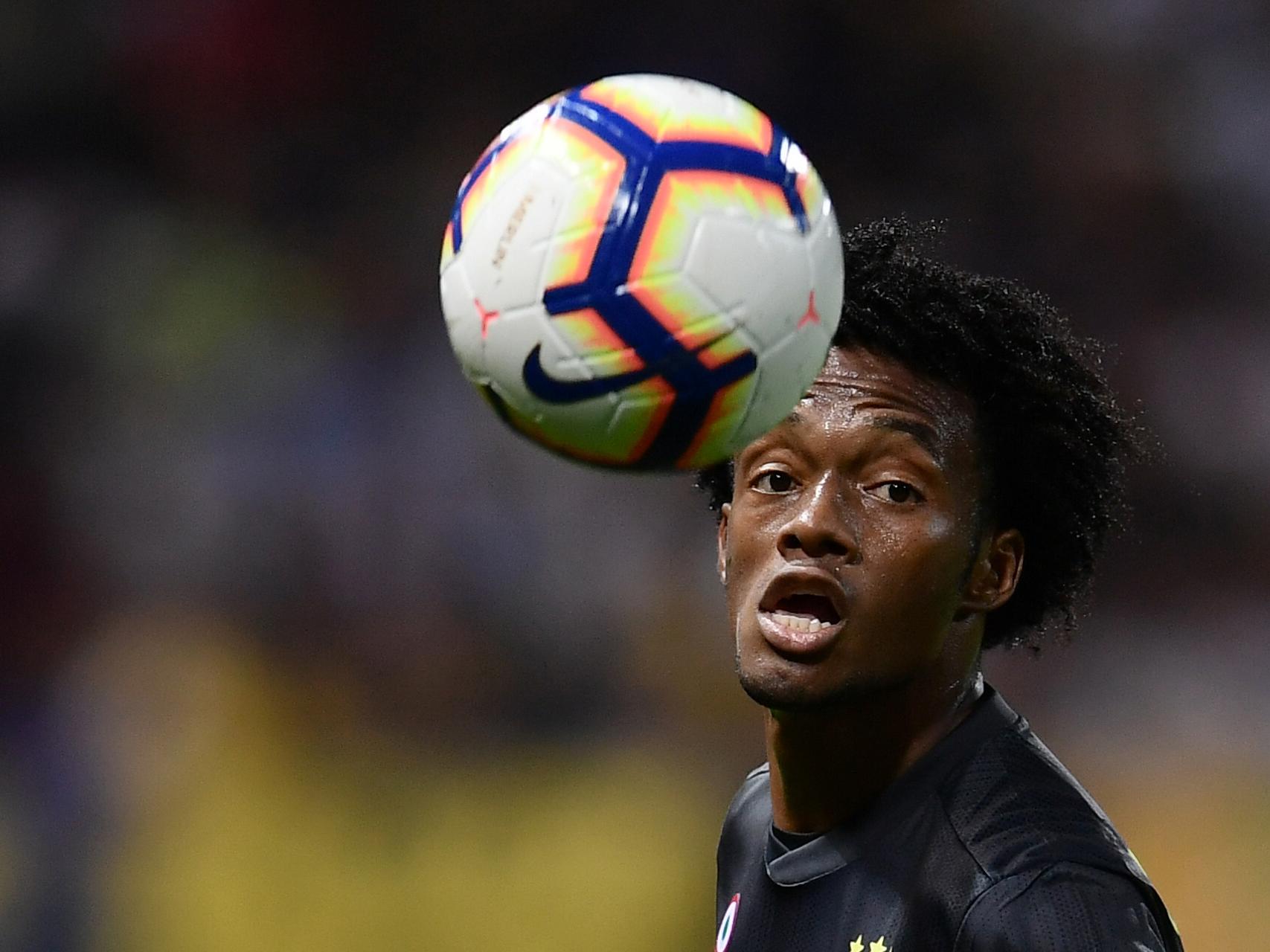 17/22

Juan Cuadrado – 6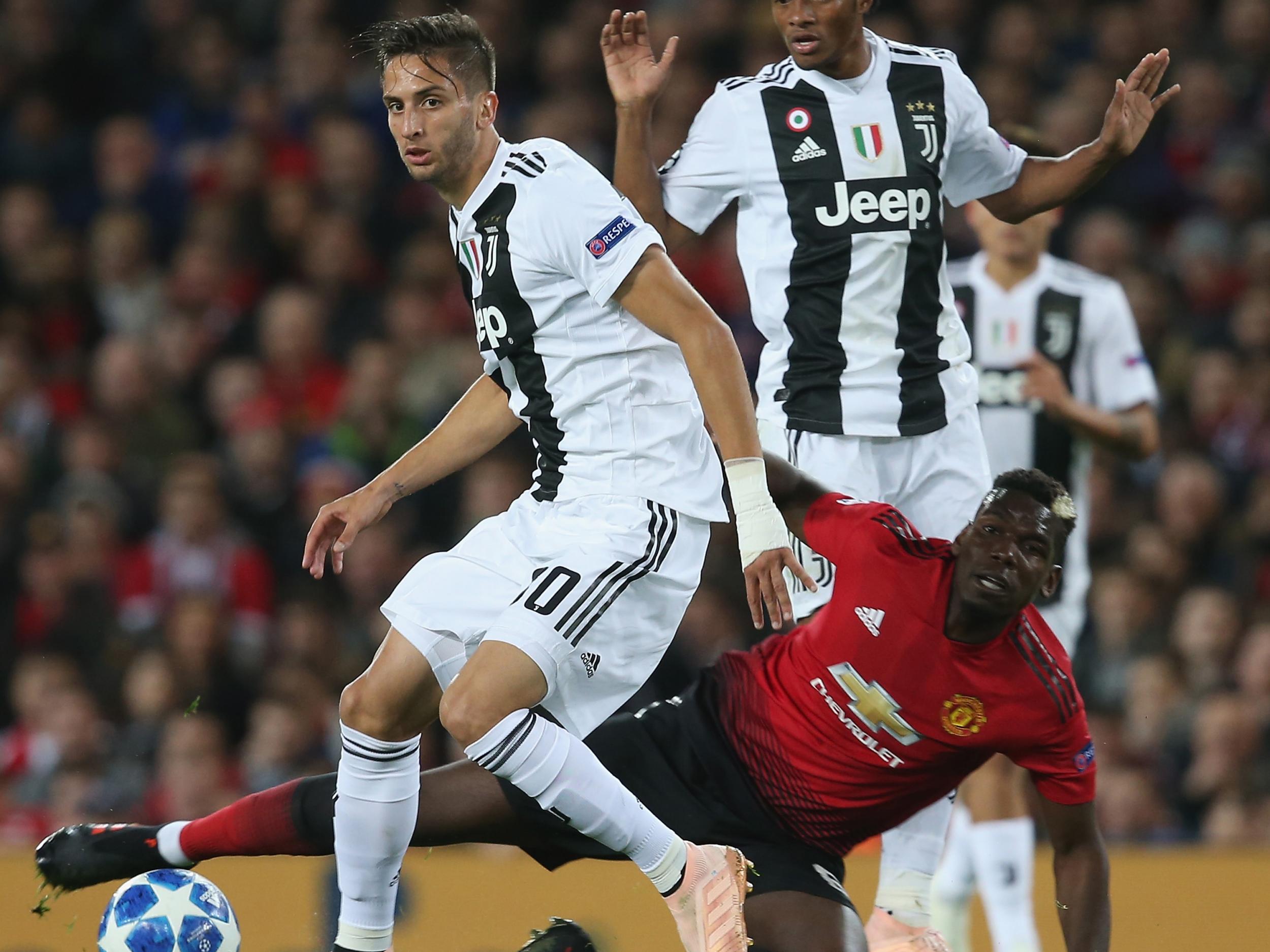 18/22

Rodrigo Bentancur – 6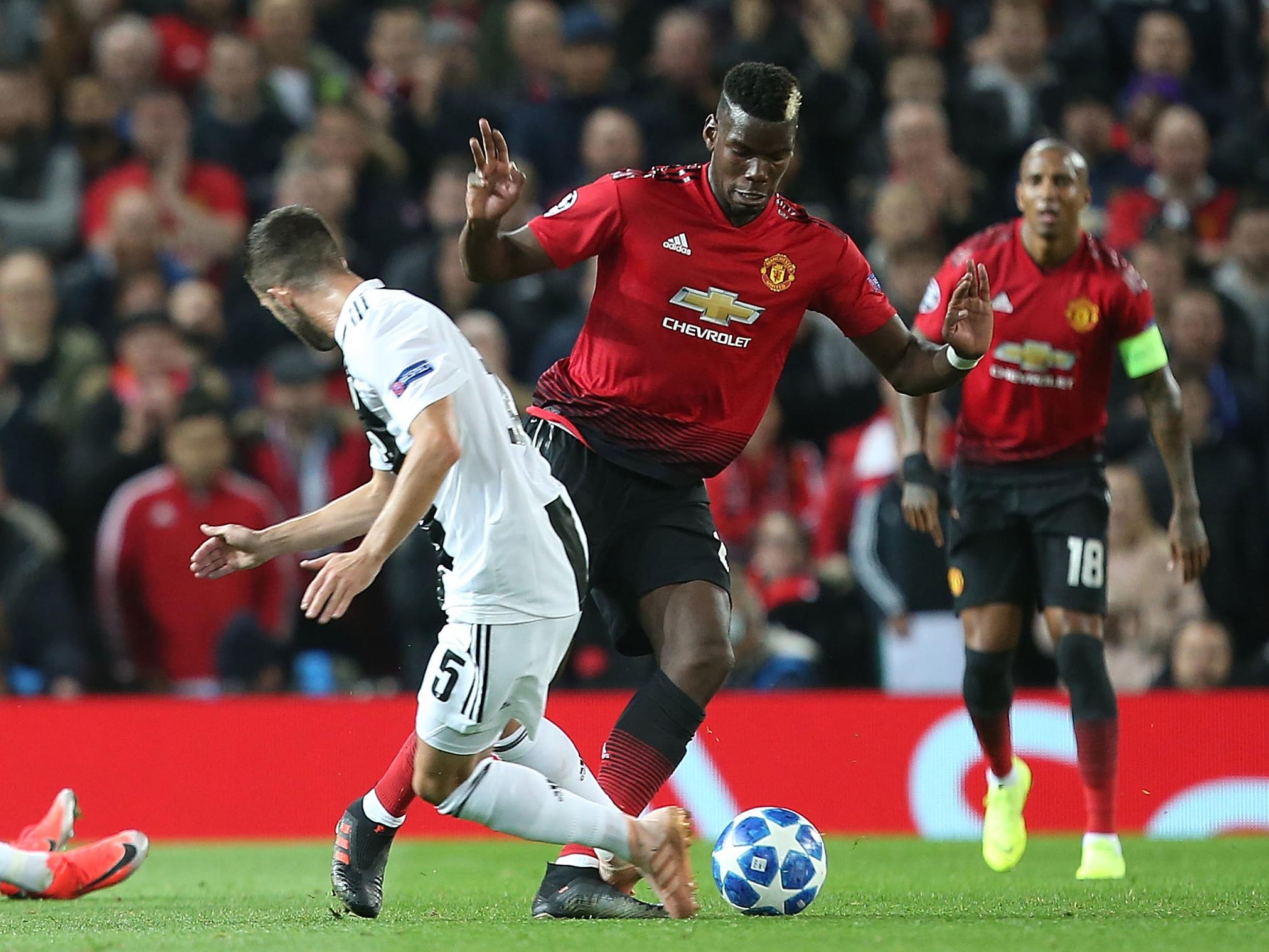 19/22

Miralem Pjanic – 6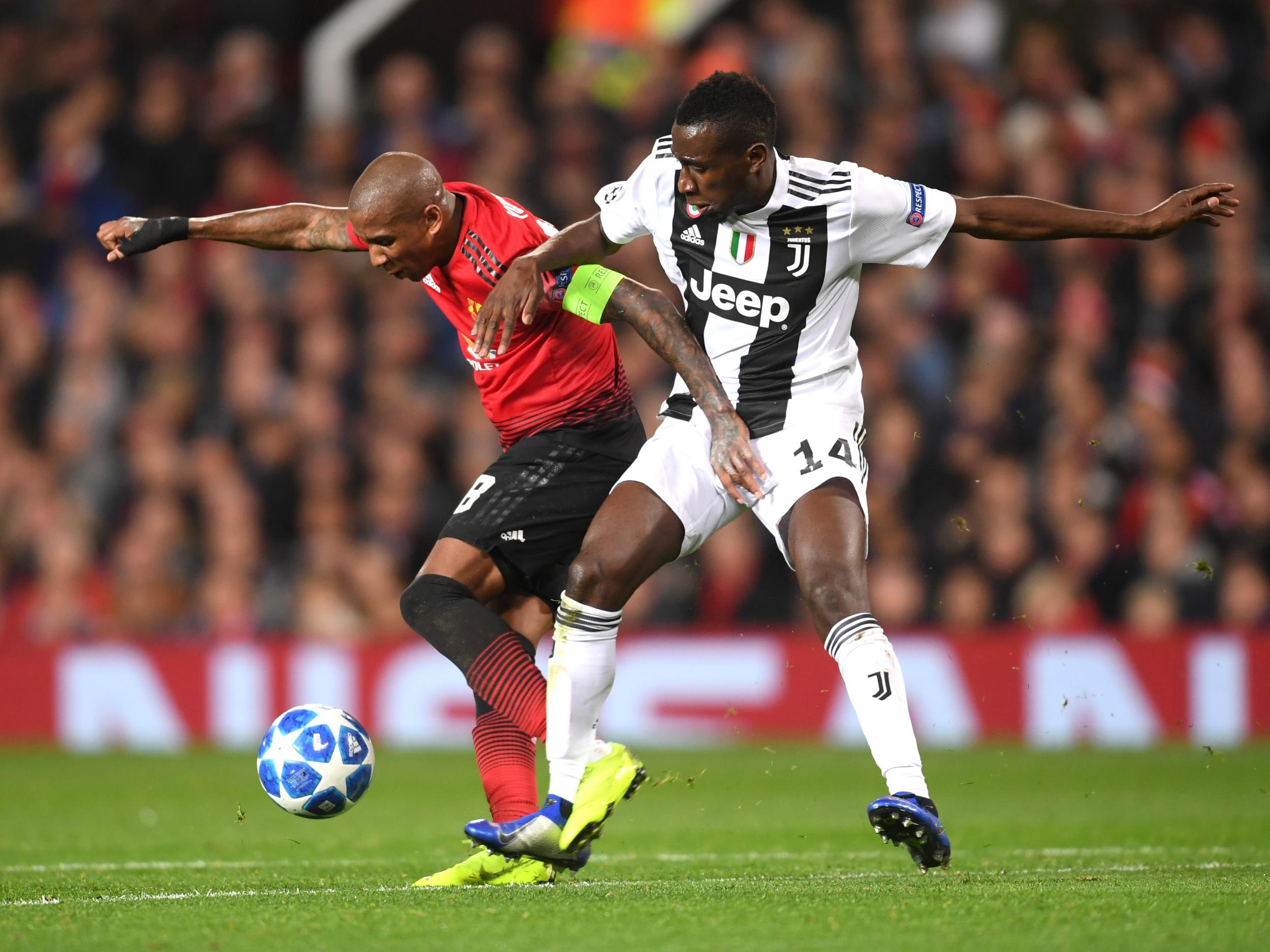 20/22

Blaise Matuidi – 6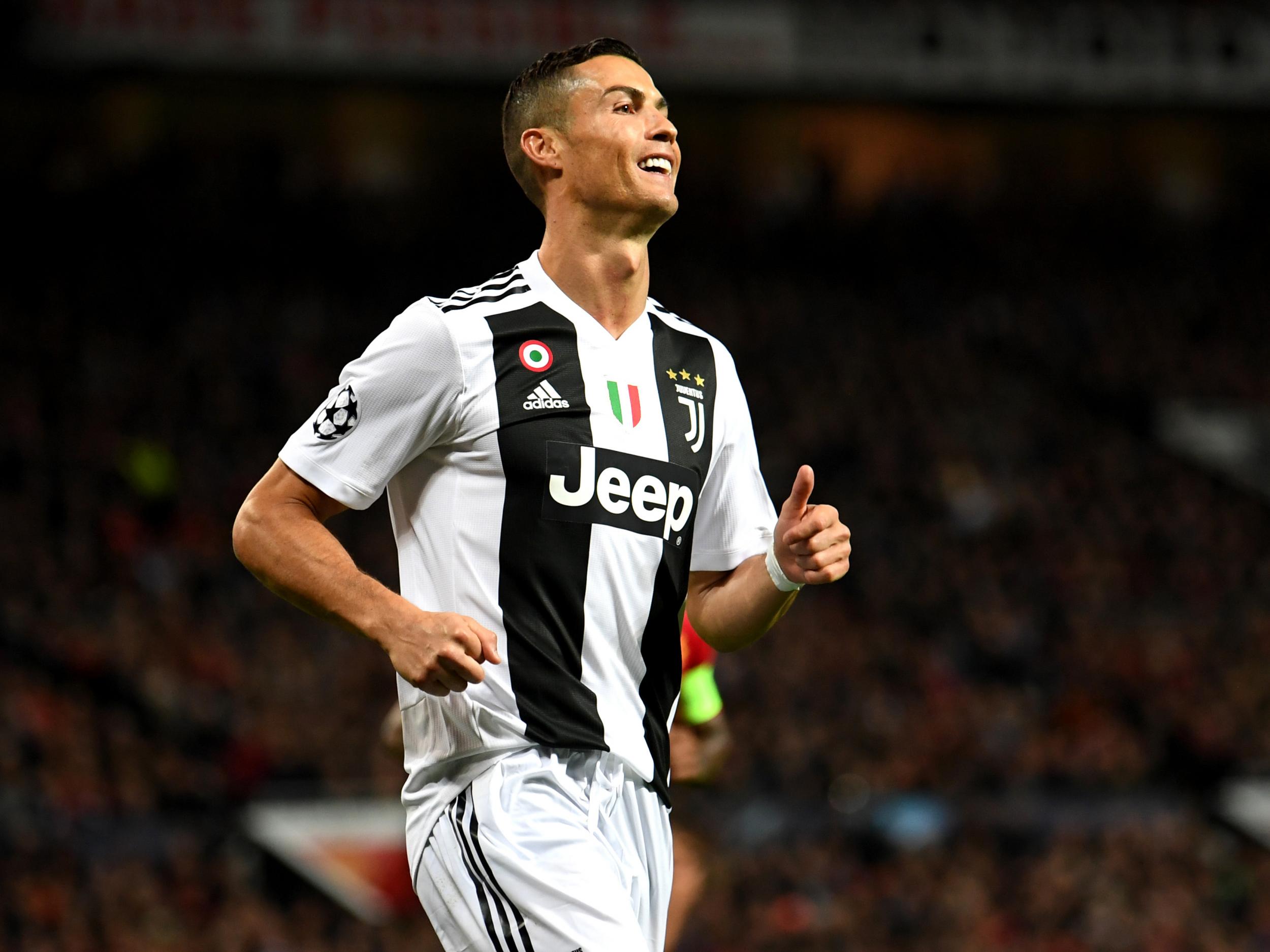 21/22

Cristiano Ronaldo – 7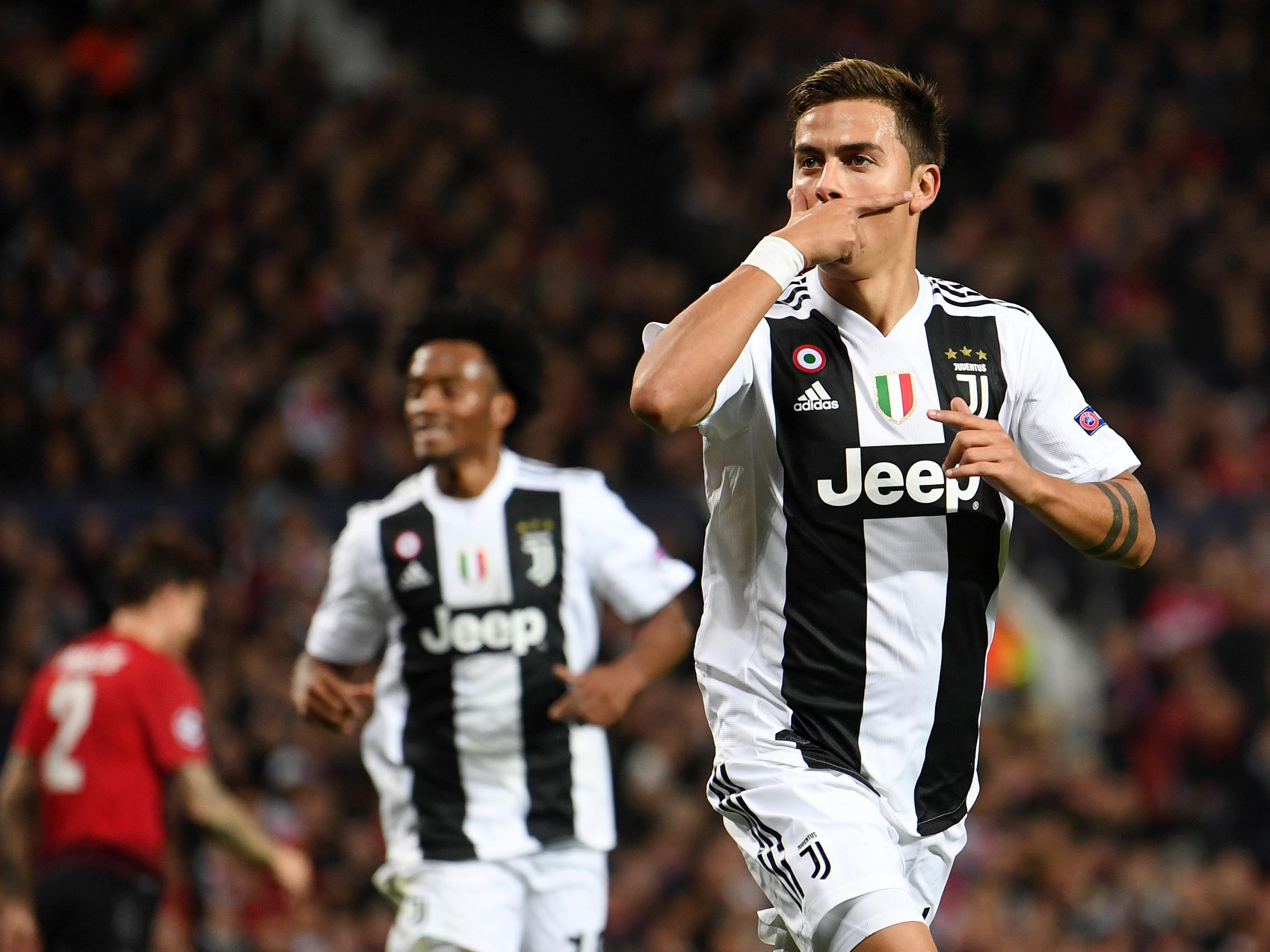 22/22

Paulo Dybala – 8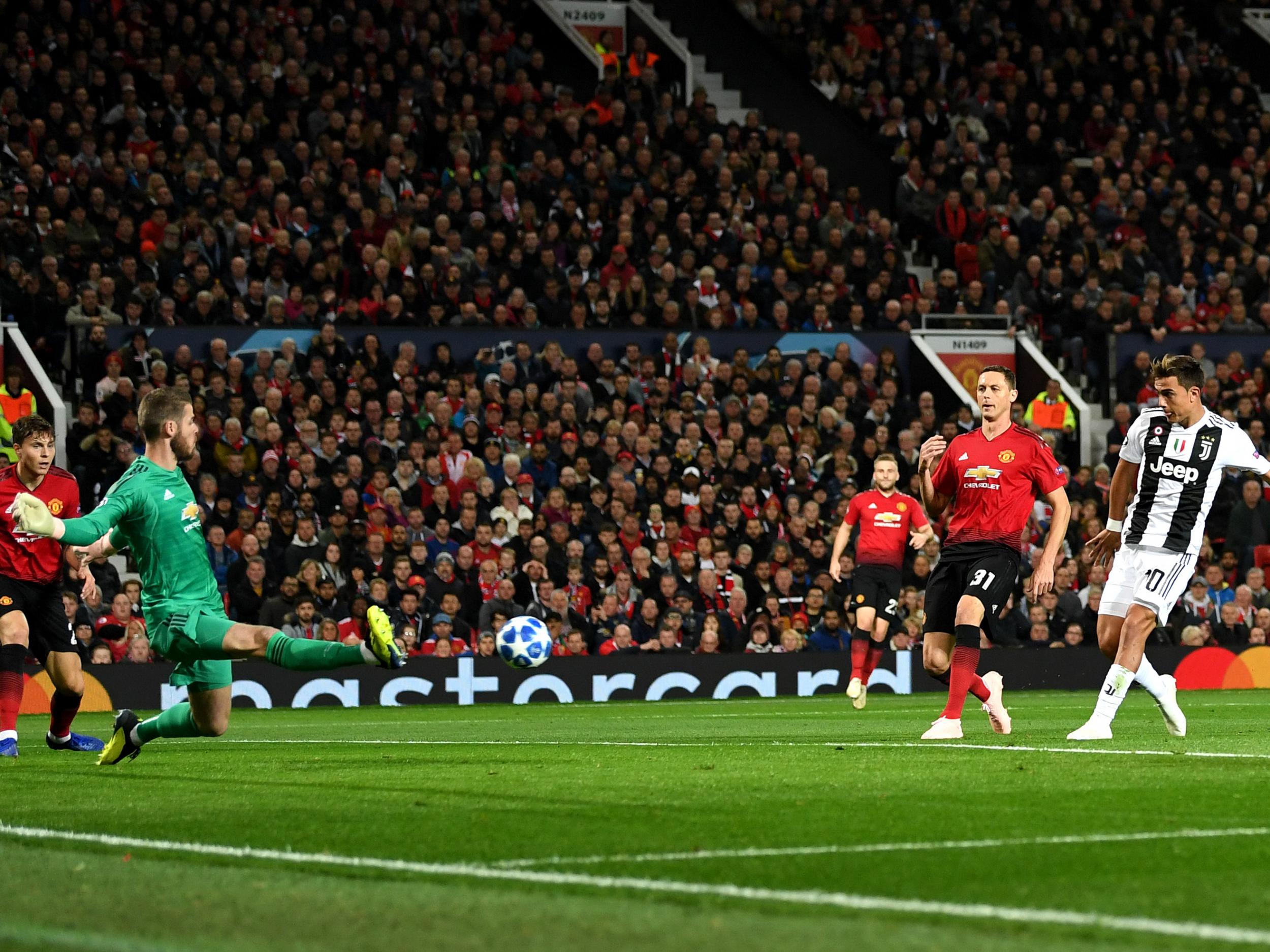 1/22

David De Gea – 7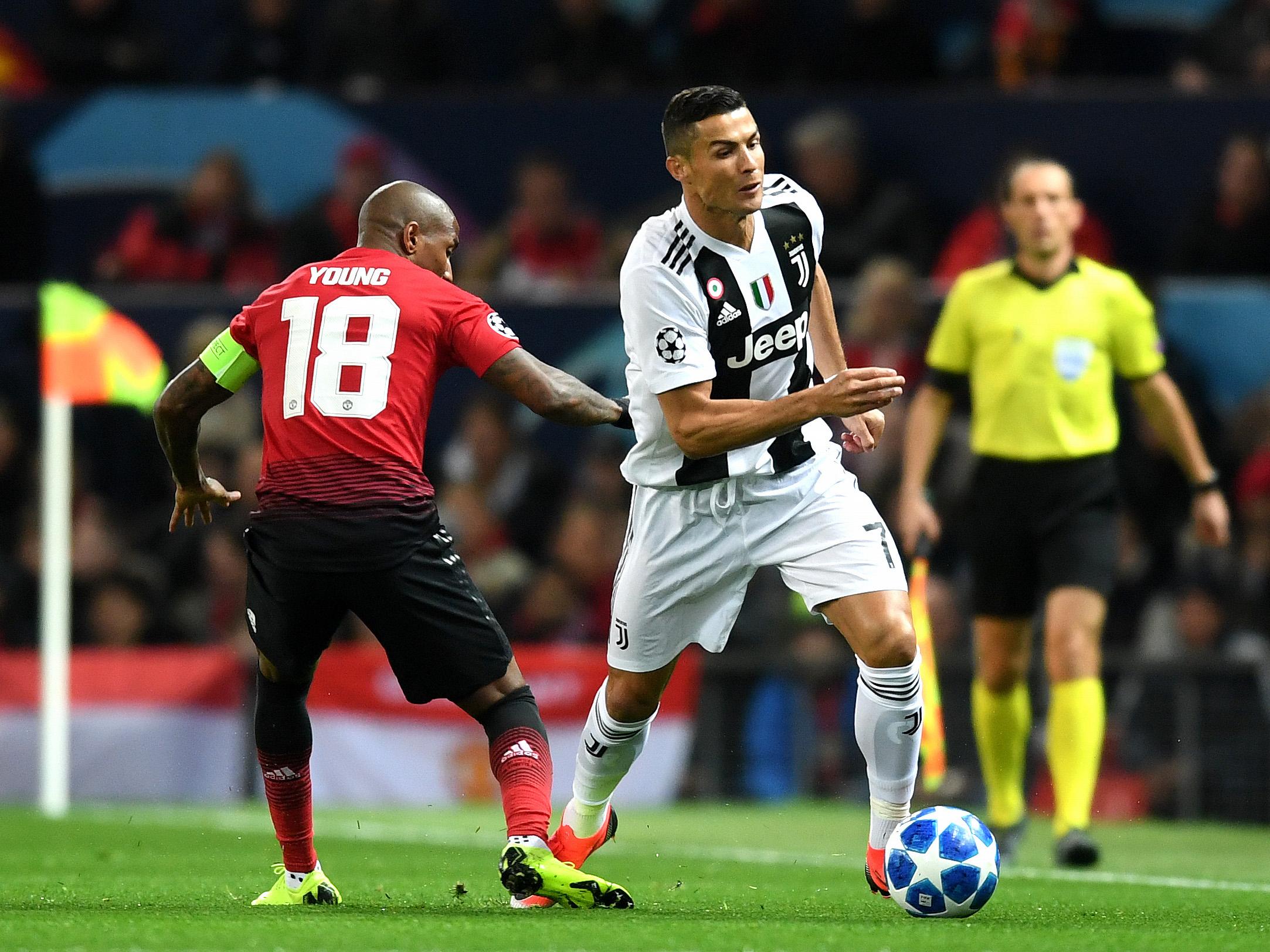 2/22

Ashley Young – 6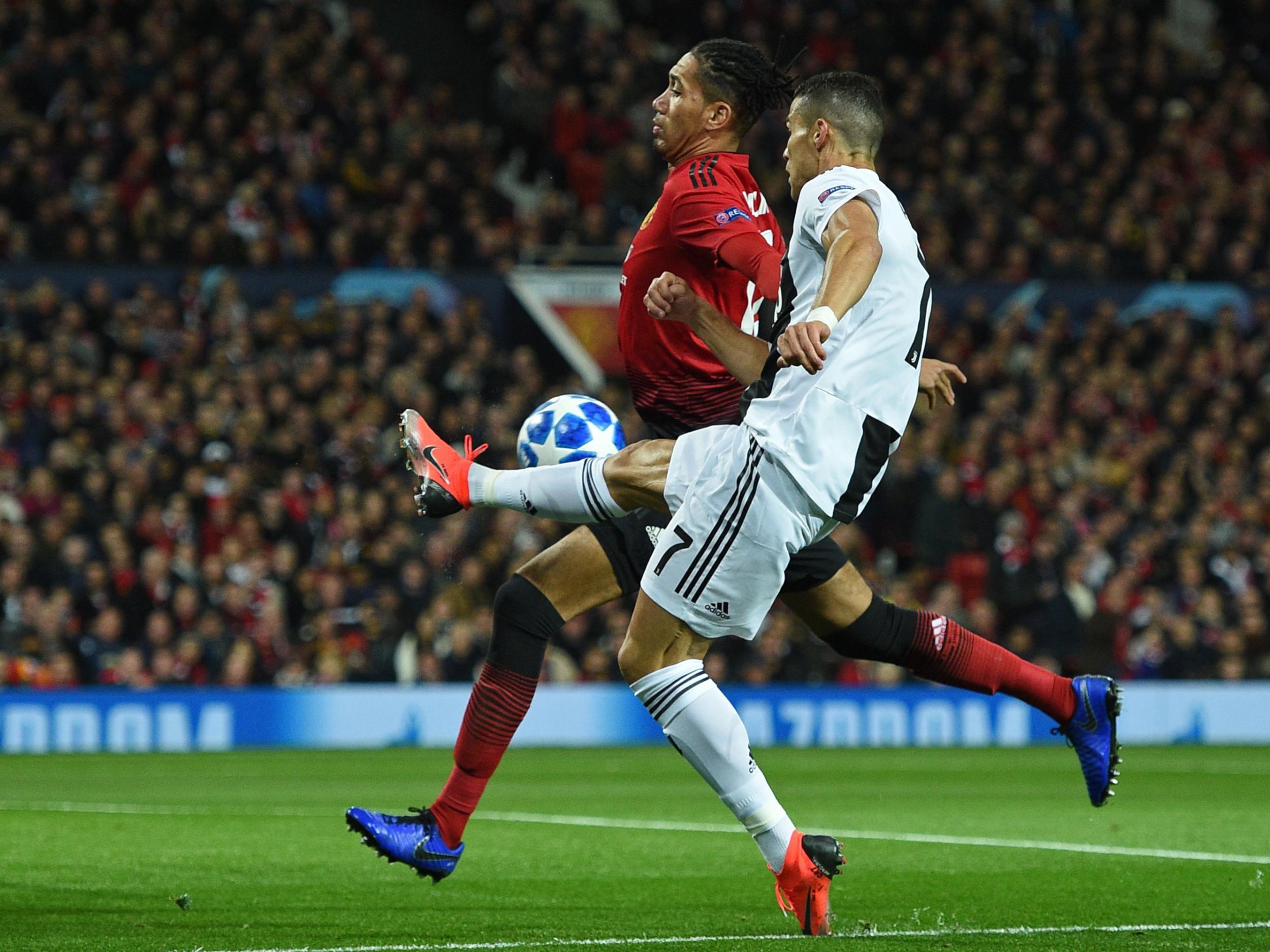 3/22

Chris Smalling – 5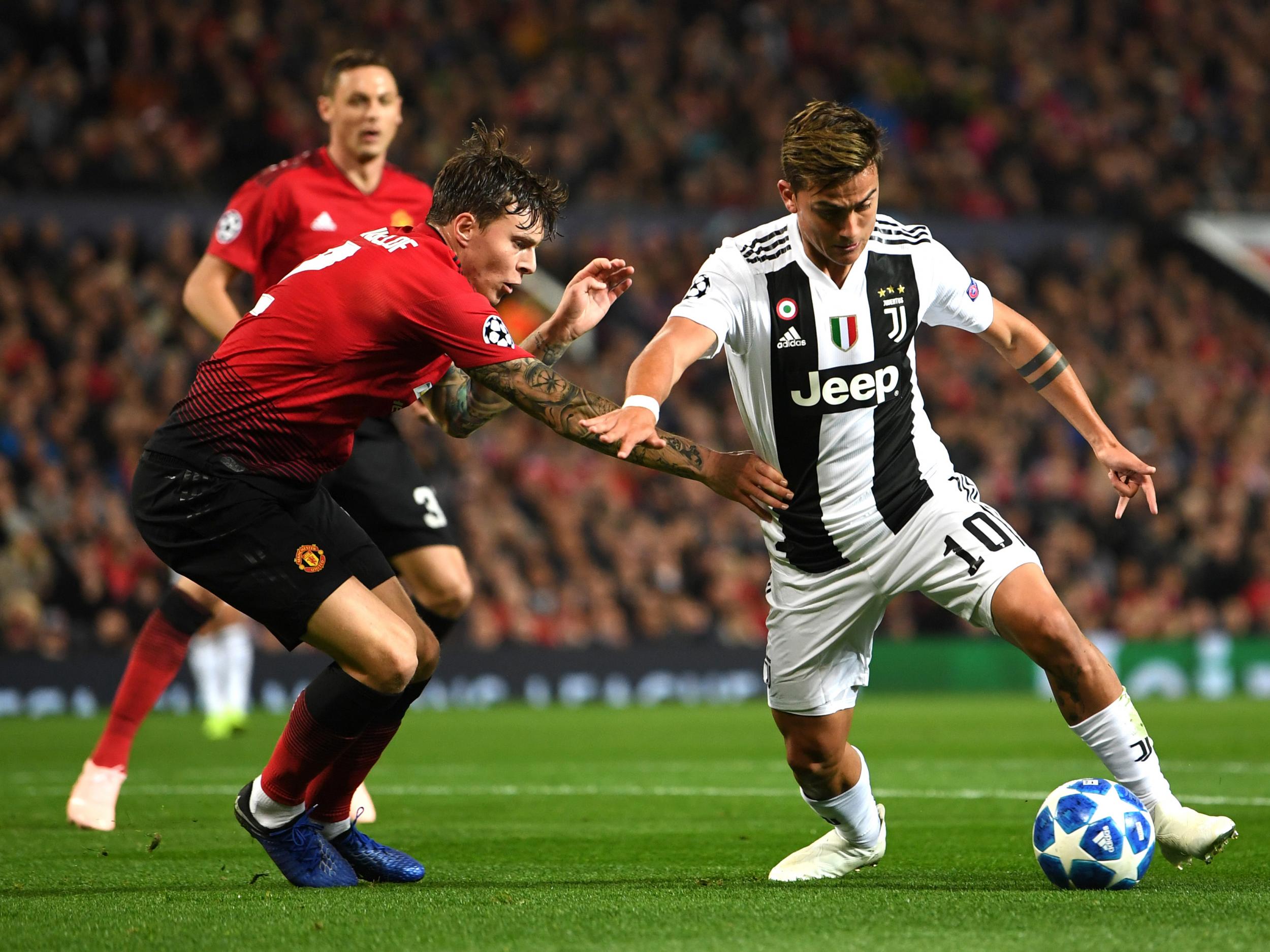 4/22

Victor Lindelof – 7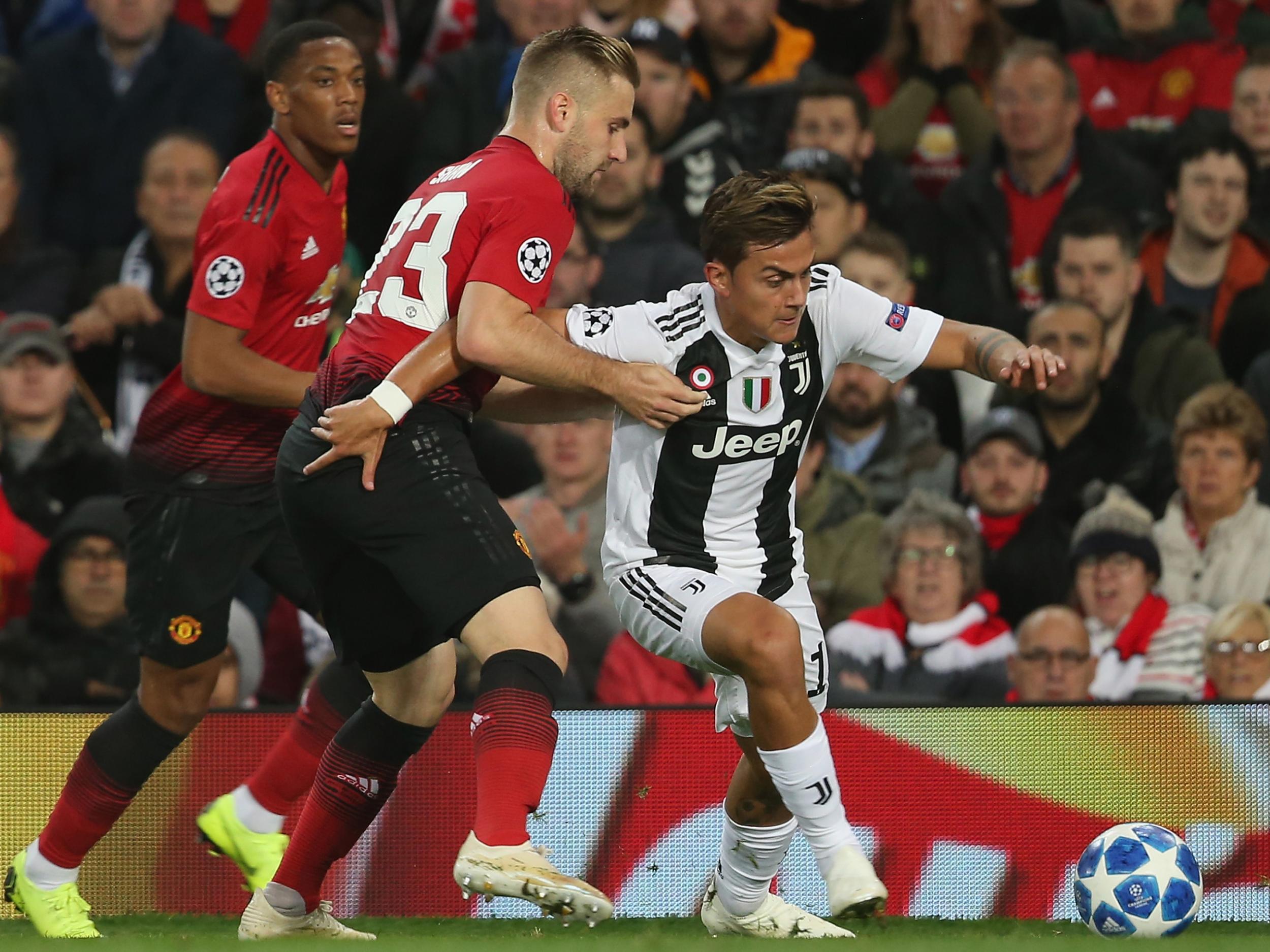 5/22

Luke Shaw – 6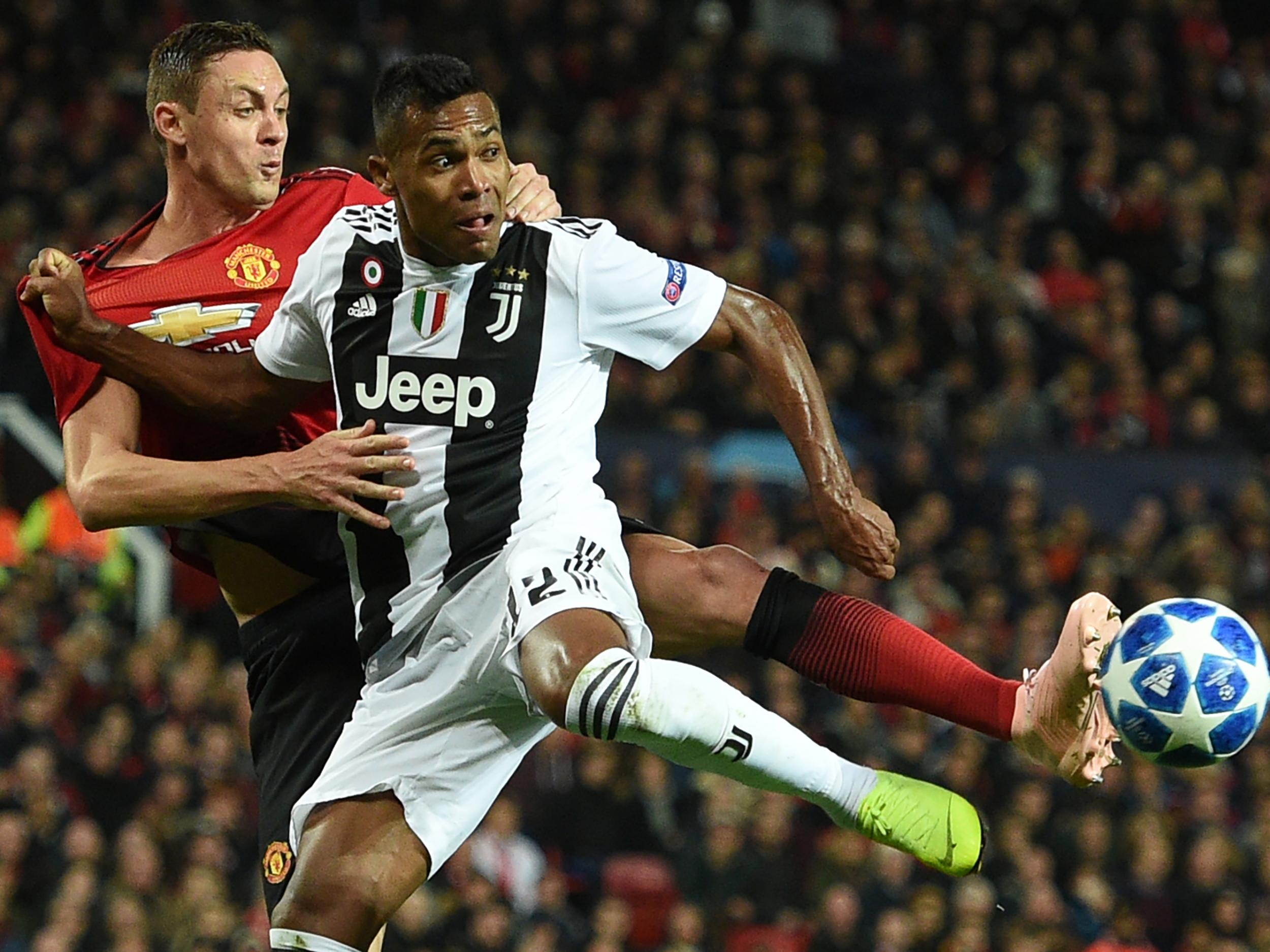 6/22

Nemanja Matic – 5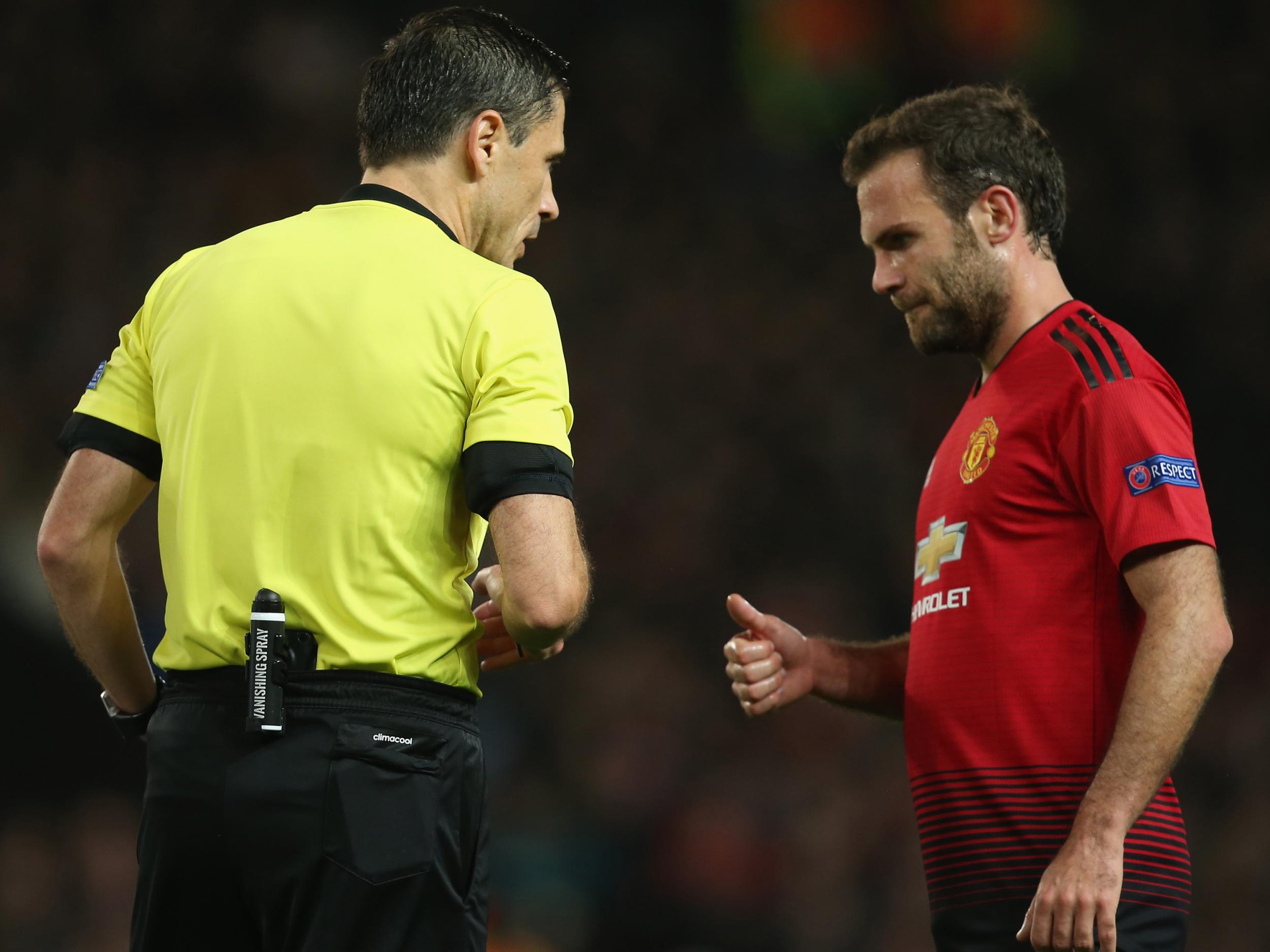 7/22

Juan Mata – 5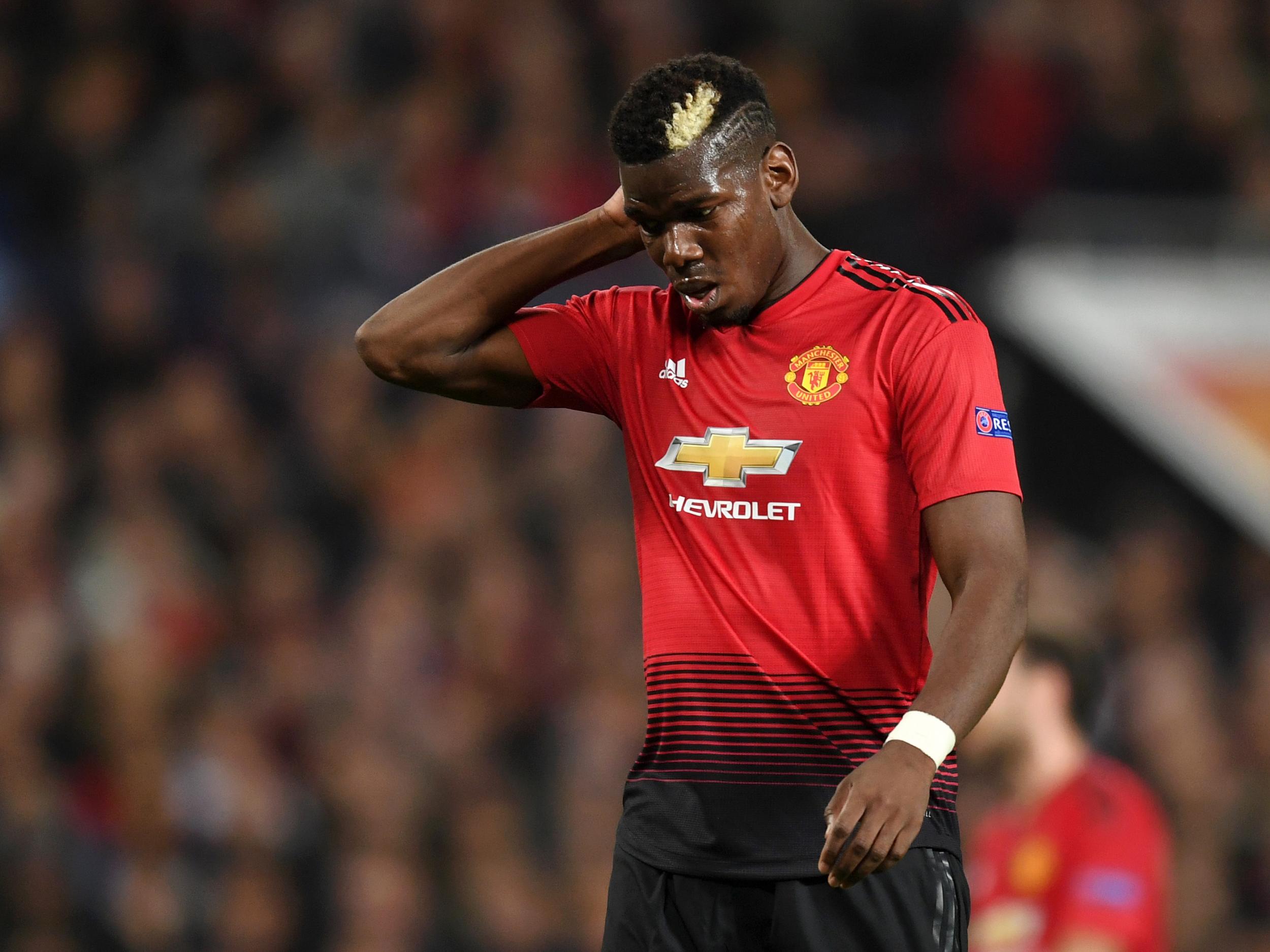 8/22

Paul Pogba – 6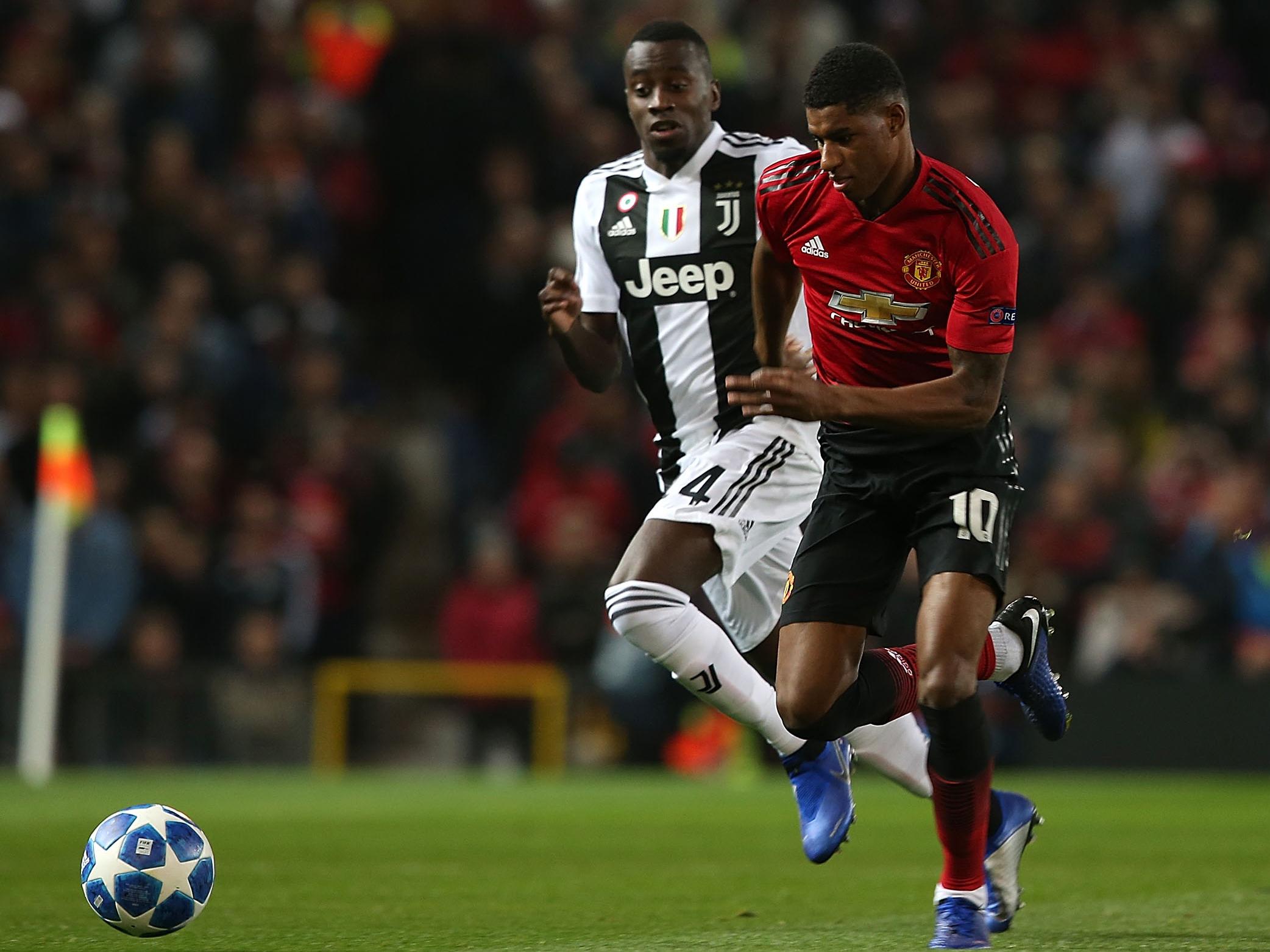 9/22

Marcus Rashford – 6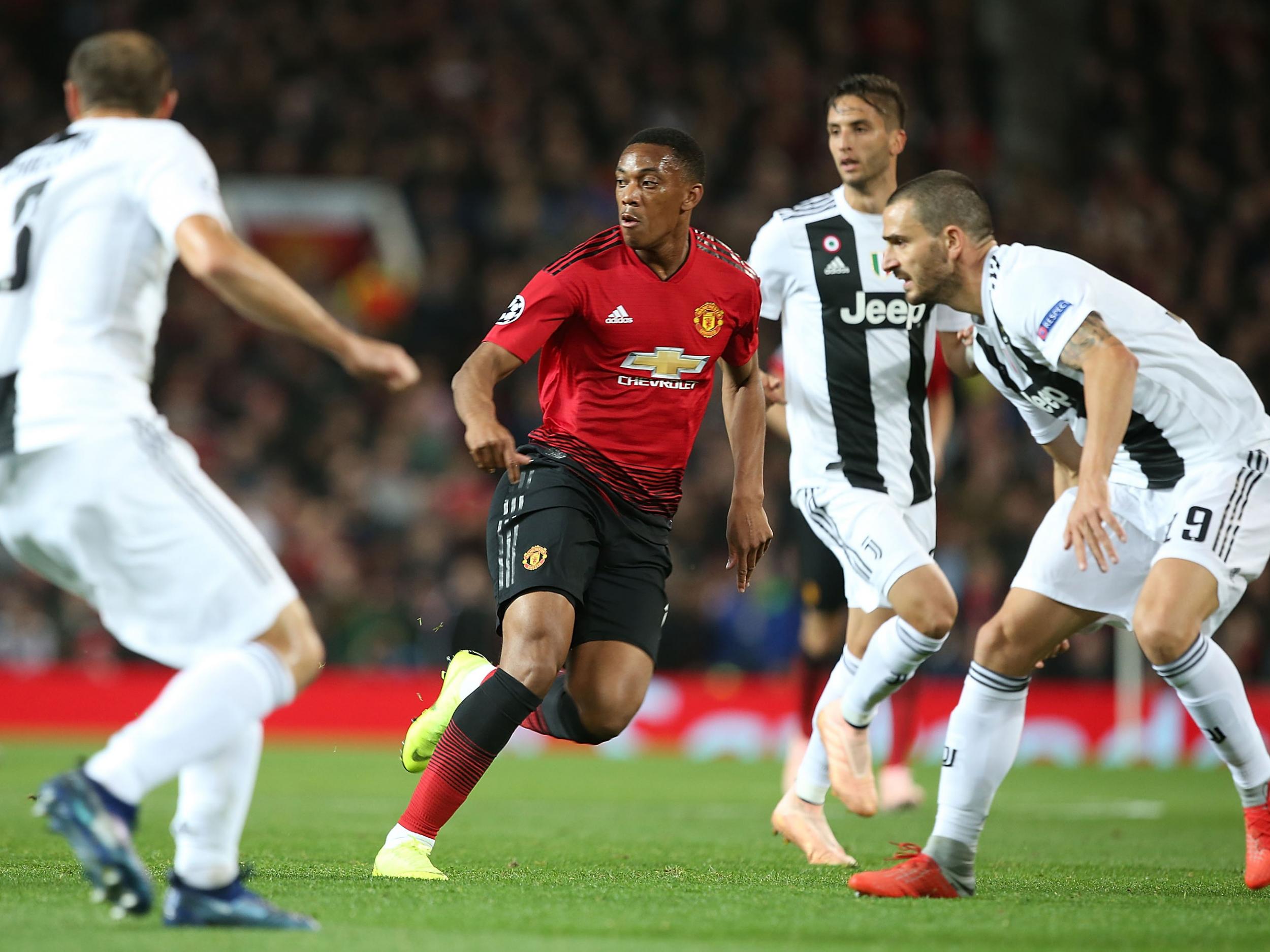 10/22

Anthony Martial – 6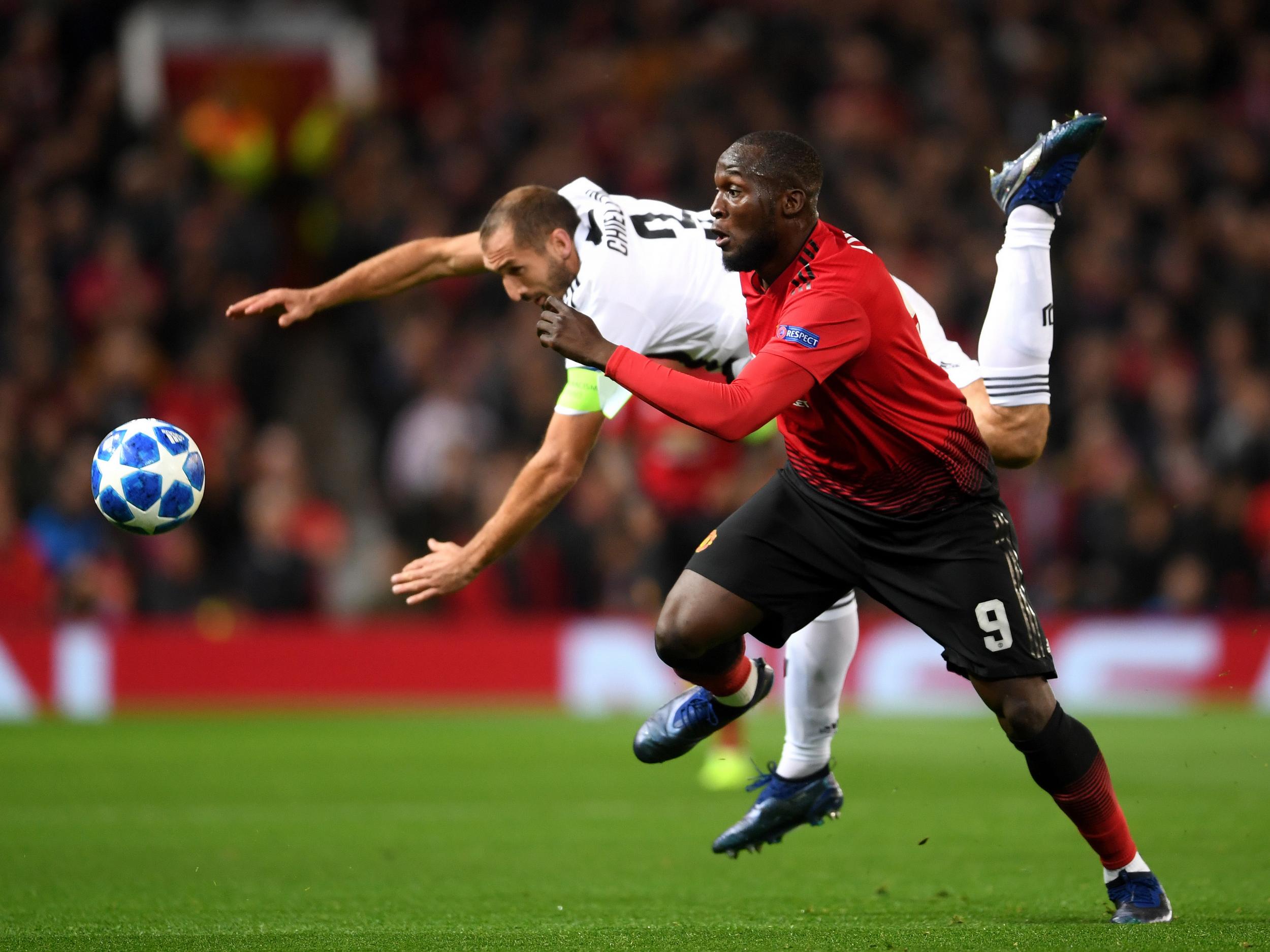 11/22

Romelu Lukaku – 5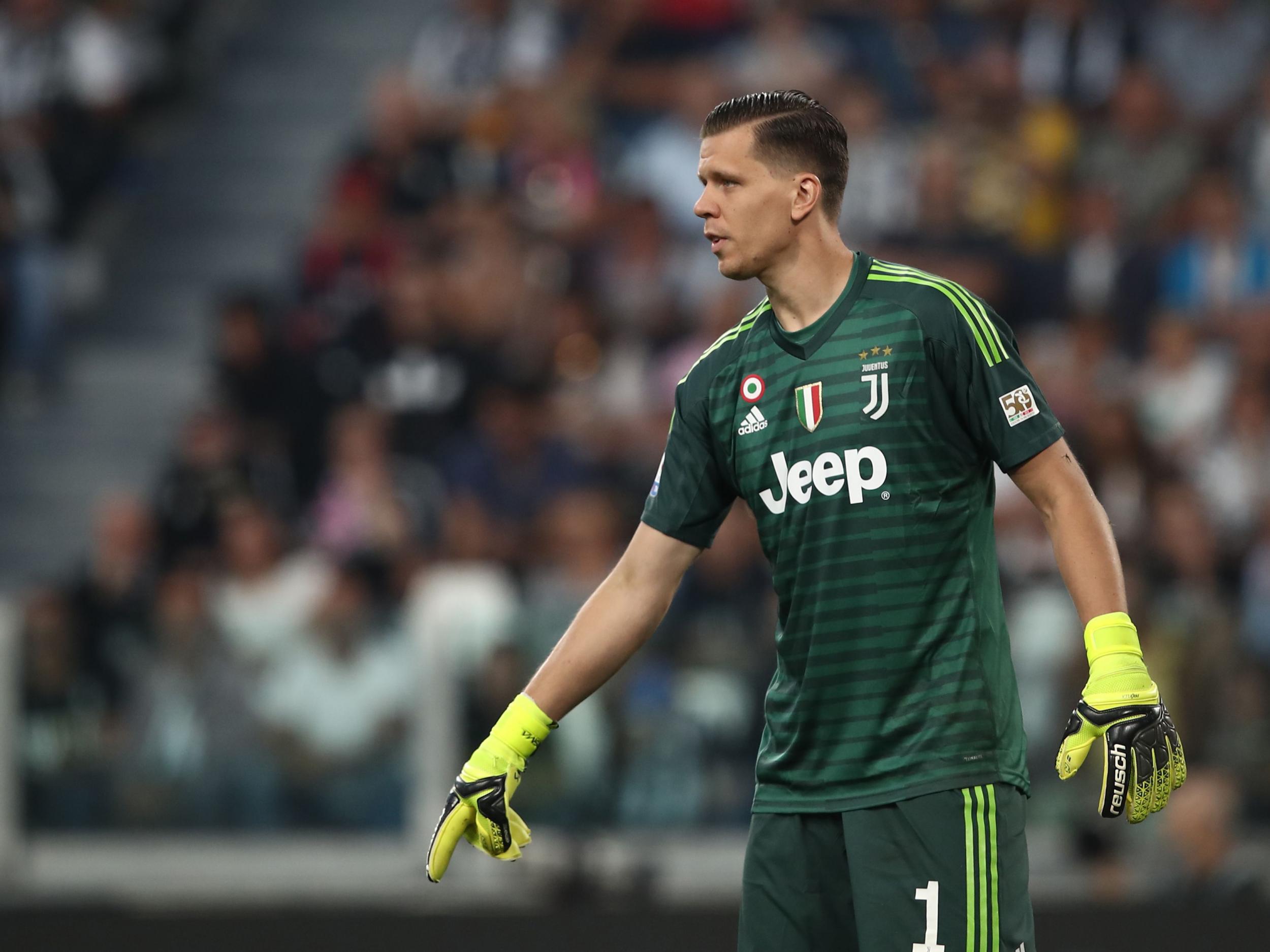 12/22

Wojciech Szczęsny – 6
13/22

Joao Cancelo – 6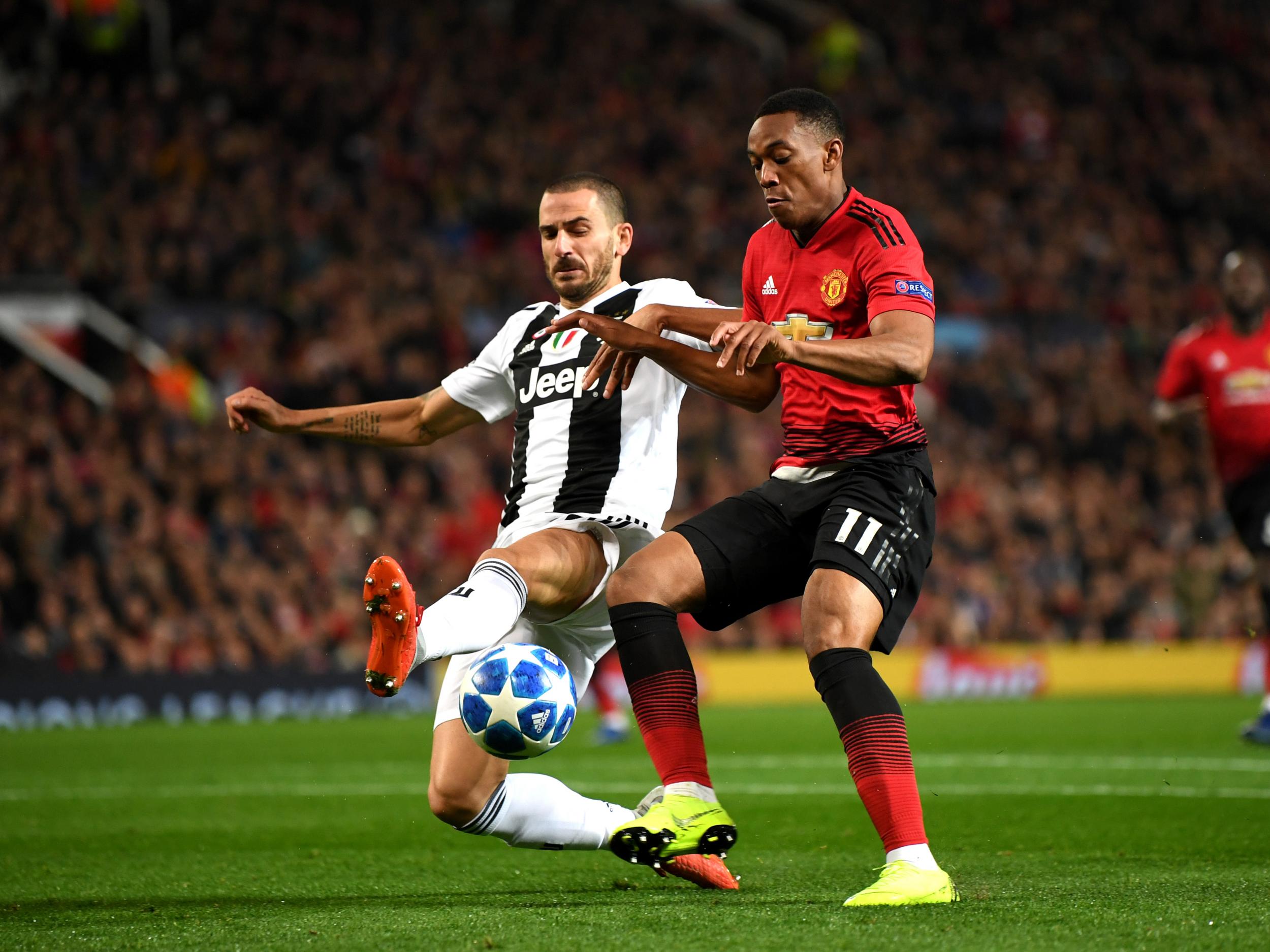 14/22

Leonardo Bonucci – 7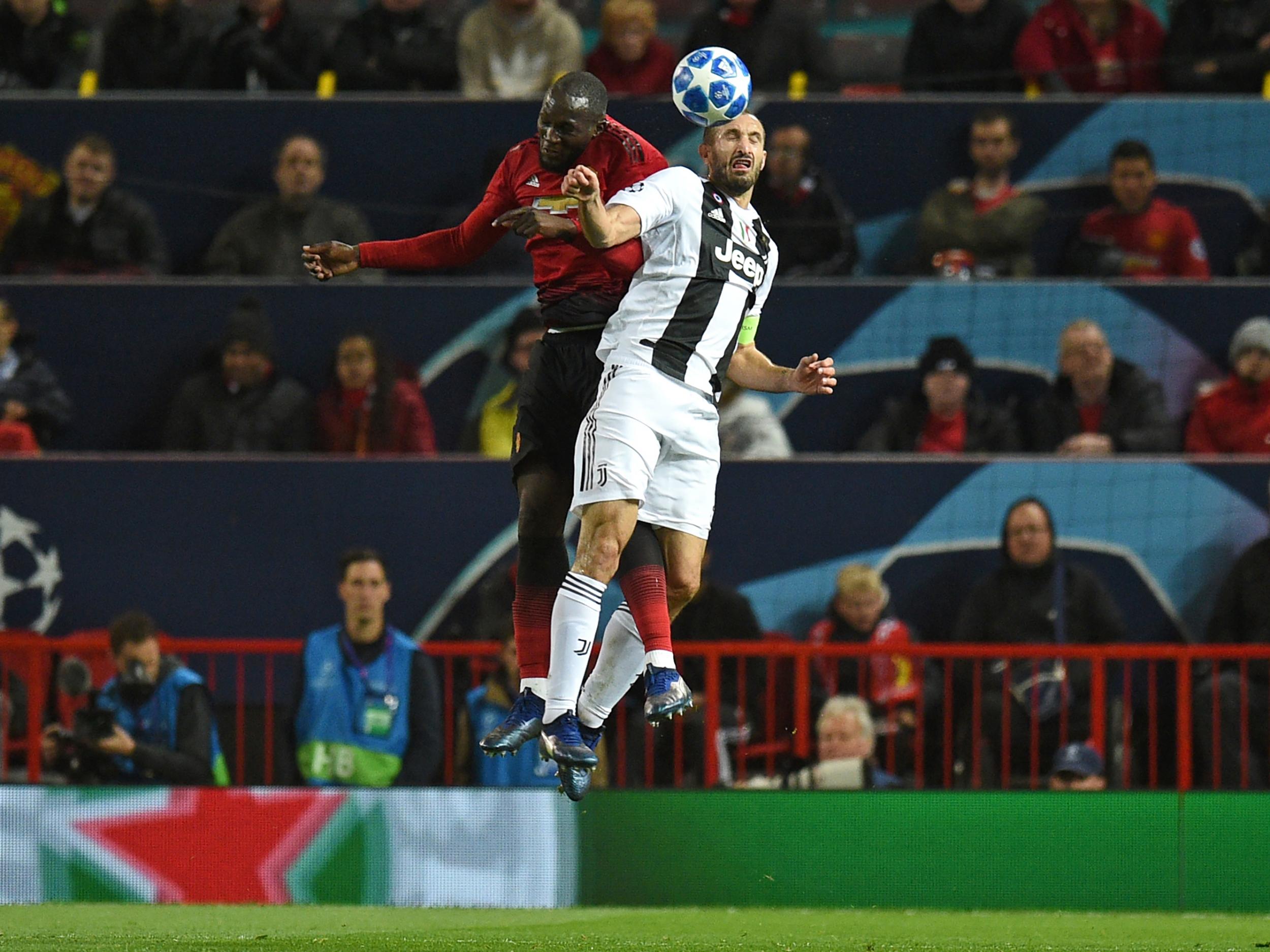 15/22

Giorgio Chiellini – 7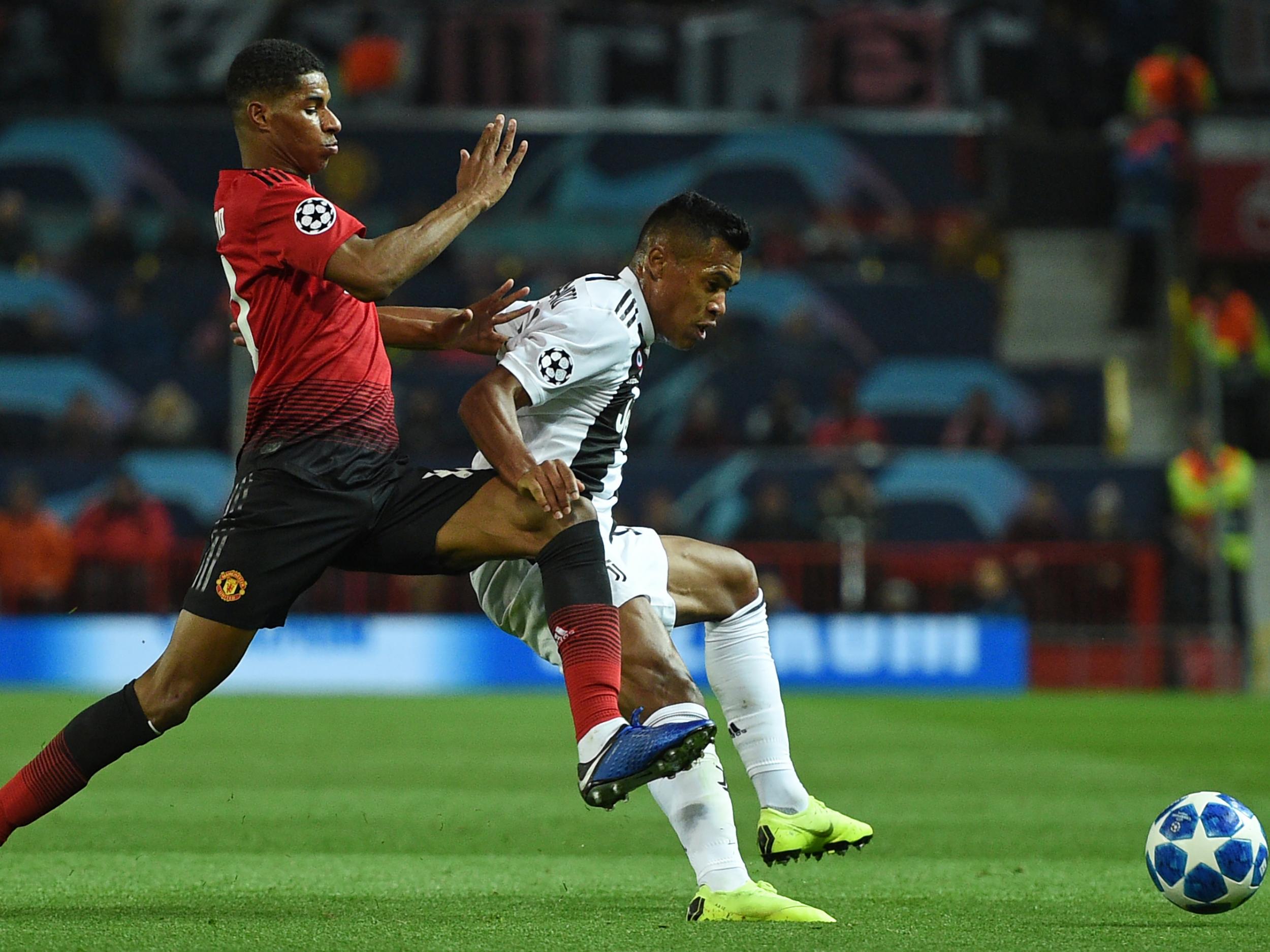 16/22

Alex Sandro – 6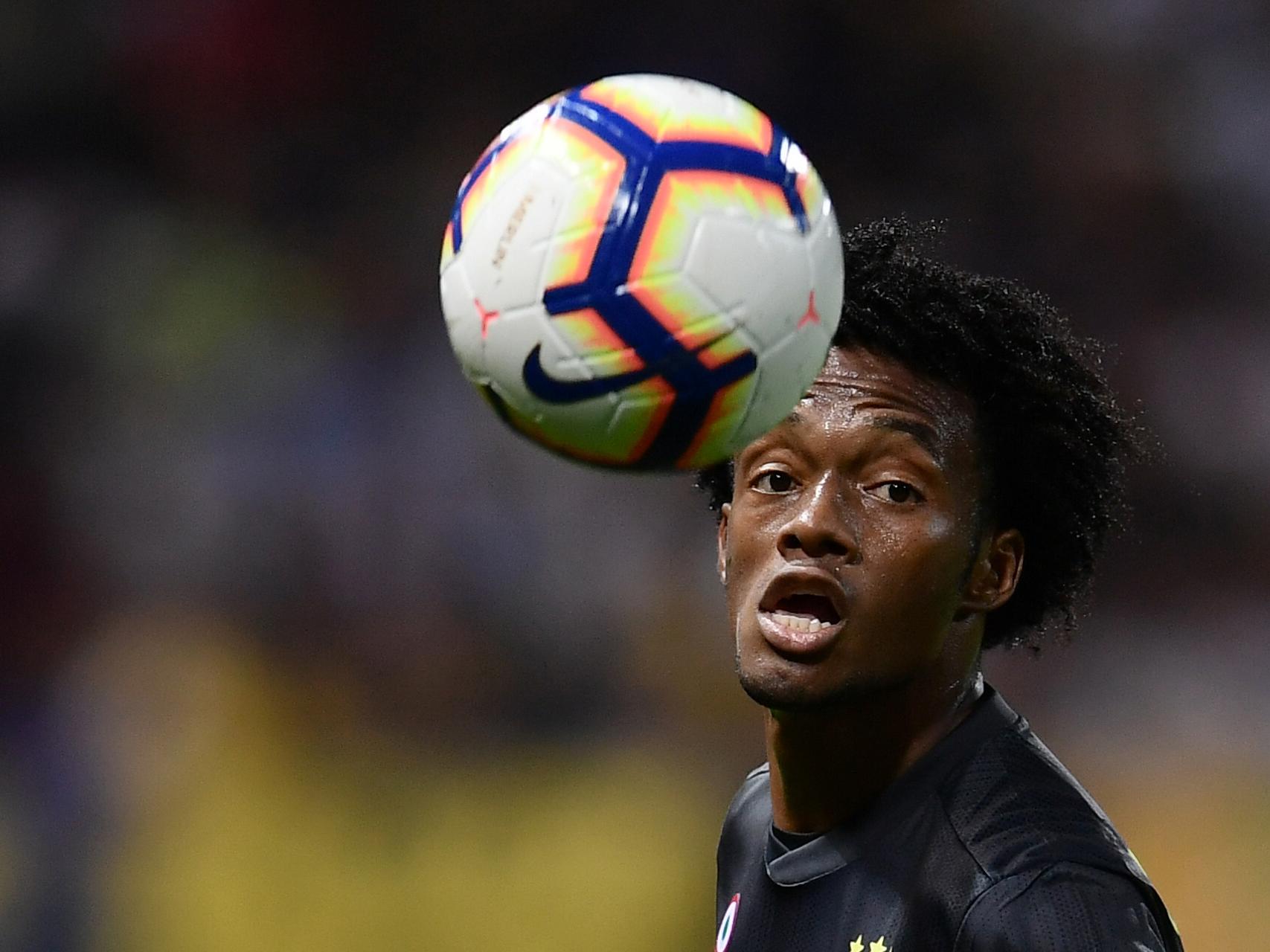 17/22

Juan Cuadrado – 6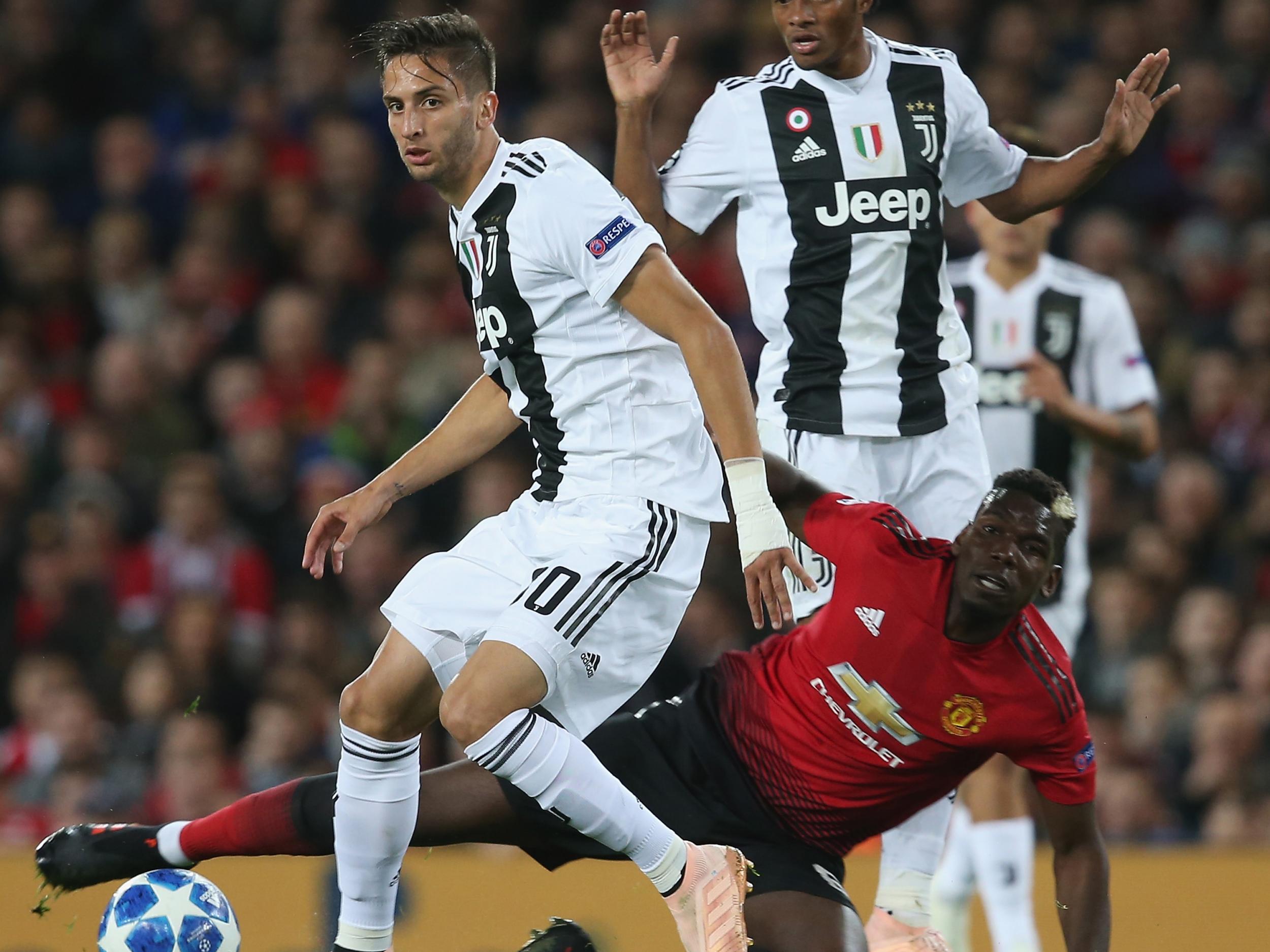 18/22

Rodrigo Bentancur – 6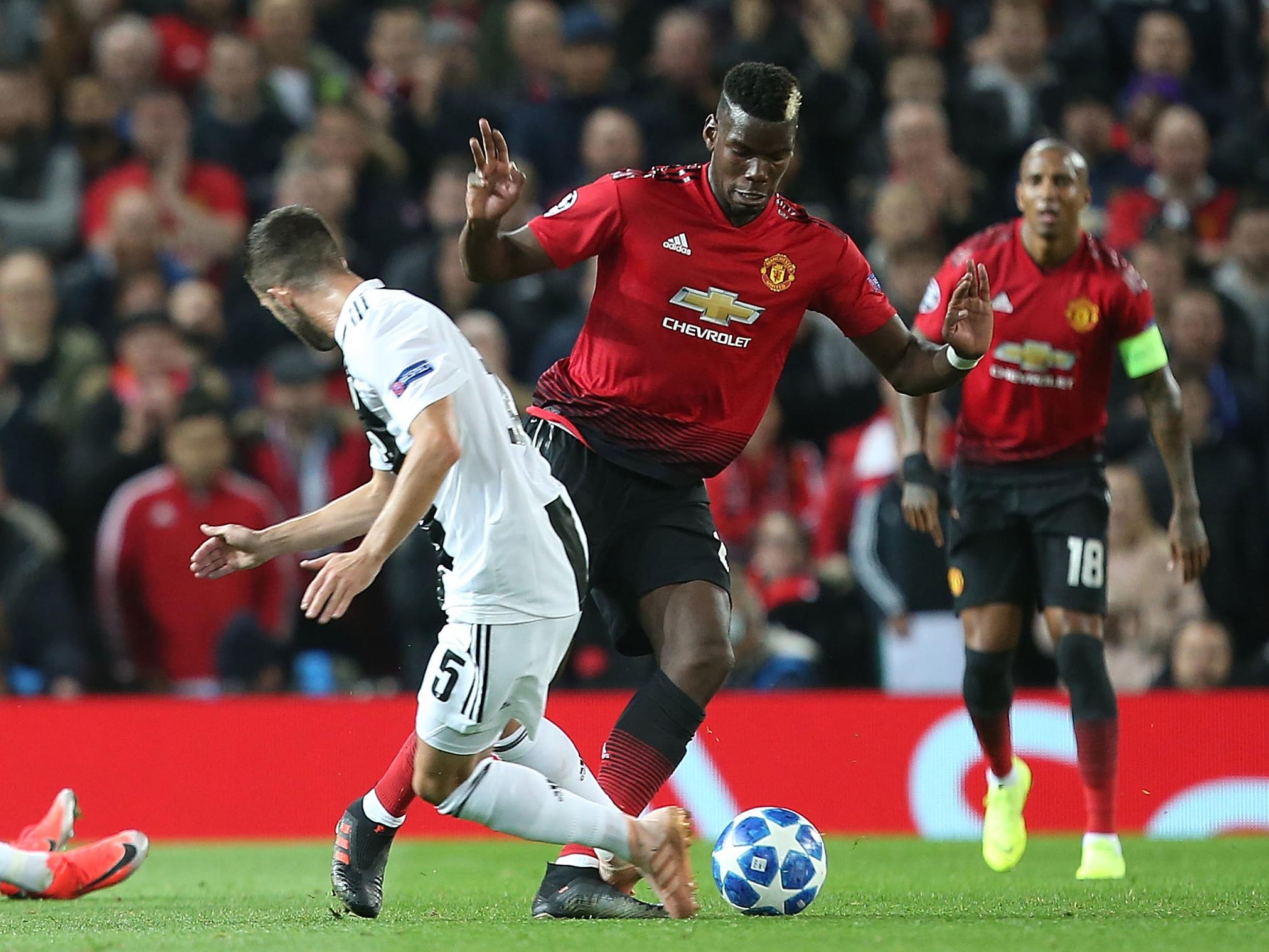 19/22

Miralem Pjanic – 6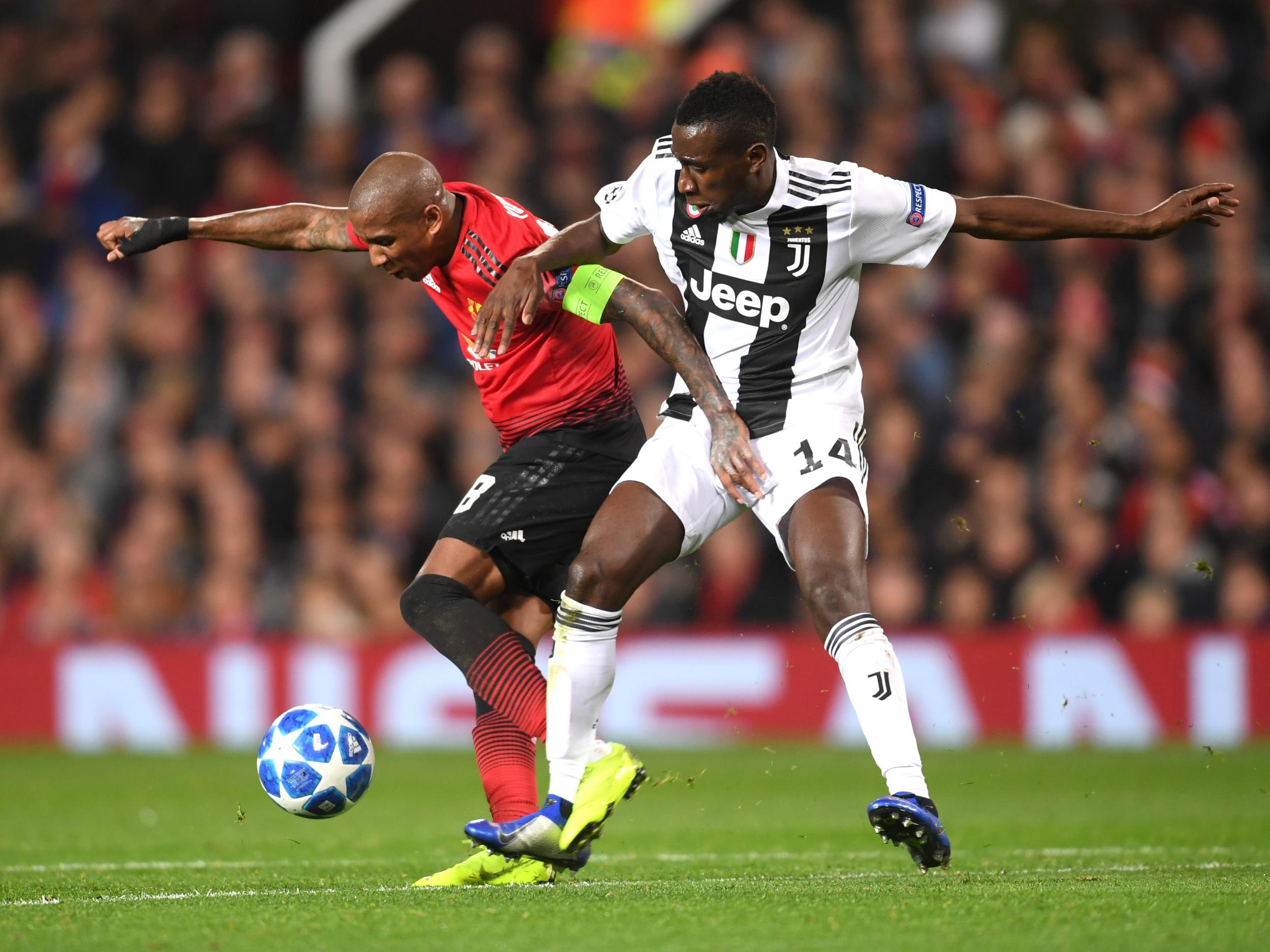 20/22

Blaise Matuidi – 6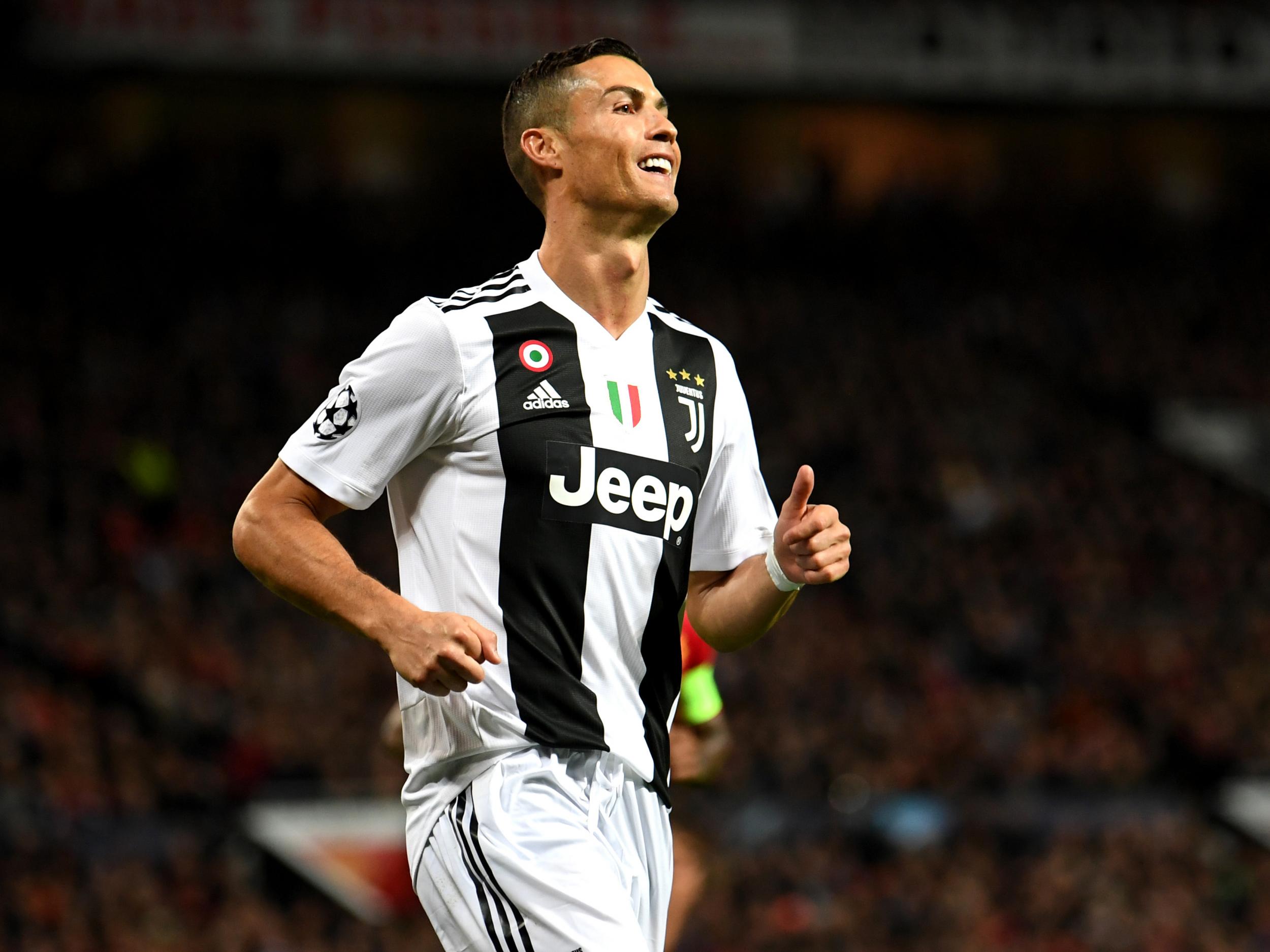 21/22

Cristiano Ronaldo – 7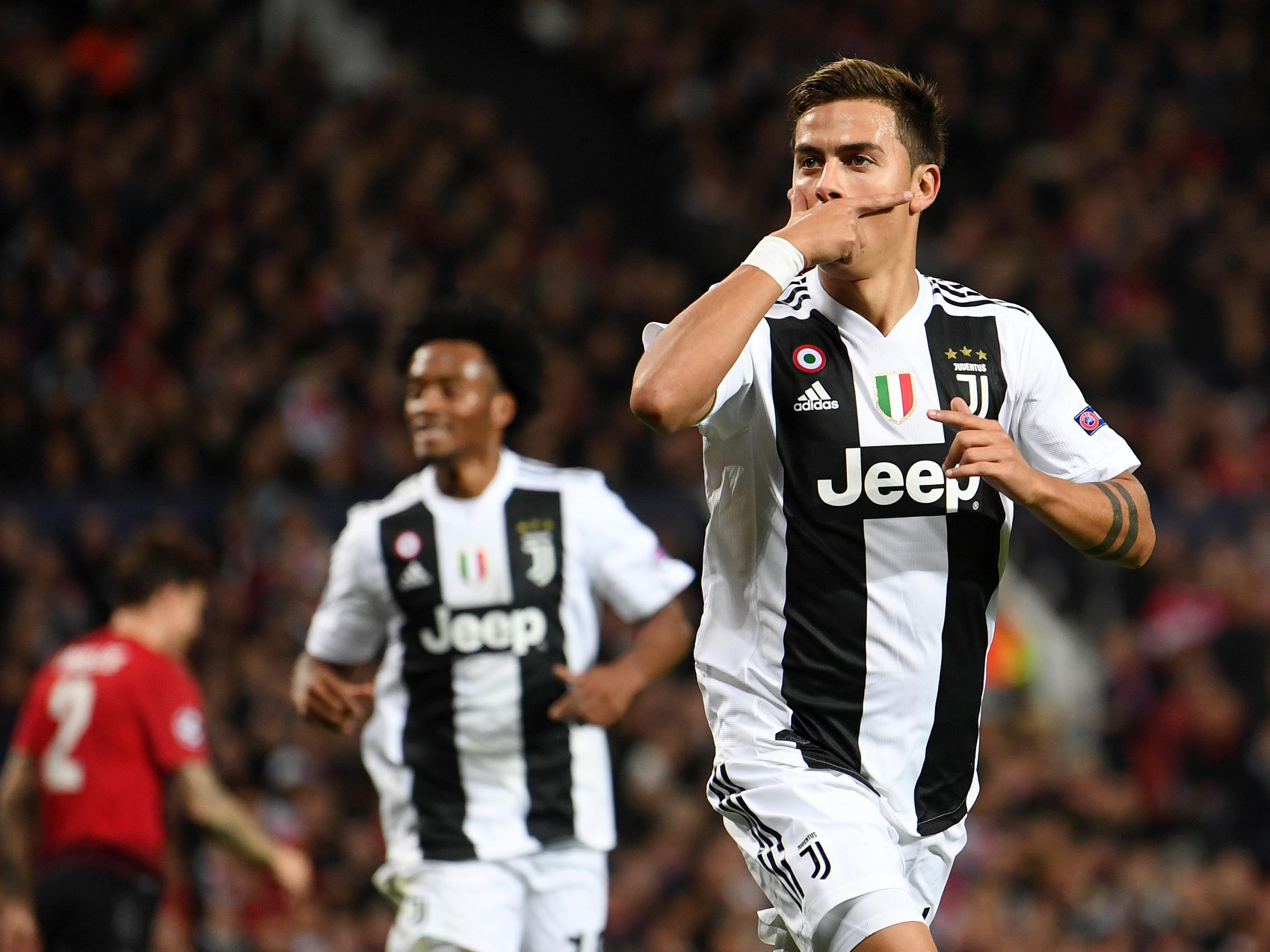 22/22

Paulo Dybala – 8

Pogba went back to United for a world-record fee in the summer of 2016, but the last year-and-a-half has been beset by issues, particularly with Mourinho and interpretation of his role on the field.

Mourinho has tried a number of approaches with Pogba, from giving him the captaincy in a stand-in capacity to stripping him of it, but the midfielder maintains he is fine with how he has been treated.

"For me, it didn't affect me," he said. "I'm still playing and I'm really happy to play. The manager is the one who chooses who is captain. Me, I was the second one after [Antonio] Valencia. Then if he takes from me the armband it doesn't change anything for me. I just want to play, perform. That's my job and I give my best for my team and for everybody, for the fans, for the club. It didn't really touch me, didn't affect me. Nothing changed, really."

Asked about his relationship with Mourinho, after the manager had stated it was "good", Pogba said: "It's manager-player, player-manager. Like everybody's, I will say. If I ask you this question how is the manager with other players he will say he is the manager and I am the player. I think the same way as everybody. Just a player, I do what he tells me to do. He's the boss, he's the manager and I listen. I enjoy it, I just listen, and I do it with happiness."

It was put to Pogba whether he is happy at Old Trafford, and whether the lack of a challenge for the top trophies frustrates him.

"Do I look sad? No. Yes, I'm happy. Like I said, again, I'm happy to wear the shirt, I'm really happy to come back to United wearing this shirt playing for this team, this big club. Obviously, when you [are] playing in a big club like that there is always talk about this club. We know anything can go on but on the pitch always happy, always with a smile, fighting for my teammates club and fans. That's what I do and I'm really happy to do that.

"Choosing to come back to Man United was my choice, and [even at that time] Juventus were playing Champions League and Manchester were playing Europa League. I knew first of all I wouldn't play Champions League and I was very happy. I made my choice and don't regret it at all. I know Manchester the last few years has not been at top but I came back just to help the team and try to come back at the top, so we are on the way. We have a lot of goals so for me, no, it's not strange. It's a choice and I don't regret it all. I'm very happy to come back to United and wear the shirt and everything and I'm sure we will come back to our best.

"I wouldn't say I'm comfortable [not winning trophies]. I'm a challenger, I want to win trophies. It's my third season, so it's still incoming, still on and hopefully we will win something this year. Obviously as a football player that's why we play. The Premier League is the goal and the FA Cup and the Champions League is a goal too but we are still there, we are still on the way. The season is long and we know we didn't start the best way, but it's not finished. We'll see at the end."

Follow the Independent Sport on Instagram here, for all of the best images, videos and stories from around the sporting world.

Source: Read Full Article