Football fans injured as escalator collapses at Rome underground station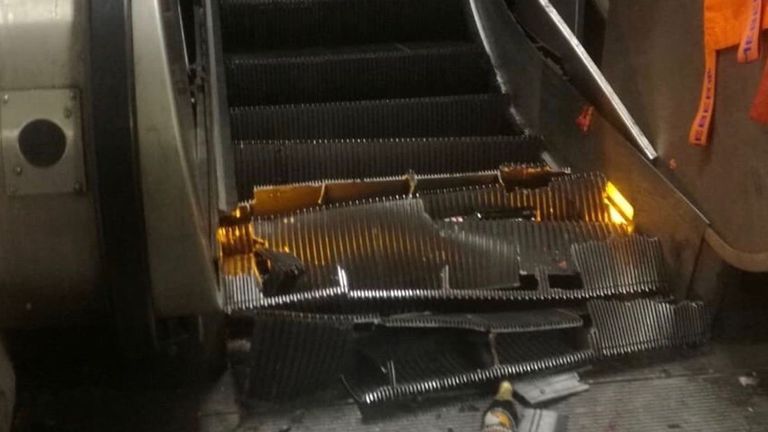 At least 20 people have been hurt after an escalator collapsed at an underground station in Rome.
Italian police said most of the injured were CSKA Moscow fans heading to the Stadio Olimpico to watch their side take on Roma in the Champions League.
Vigili del Fuoco, the Italian fire and rescue service, said the incident at the Metro stop – near the main Termine train station – happened at 7.45pm local time (6.45pm BST), just over an hour before kick-off.
Footage posted on social media showed the escalator suddenly picking up speed and throwing people to the ground as they reached the bottom.
People on the parallel escalator were seen trying to help others clamber across the divide to safety.
Source: Read Full Article