Declan Rice still wrestling with 'hard' choice between Republic of Ireland and England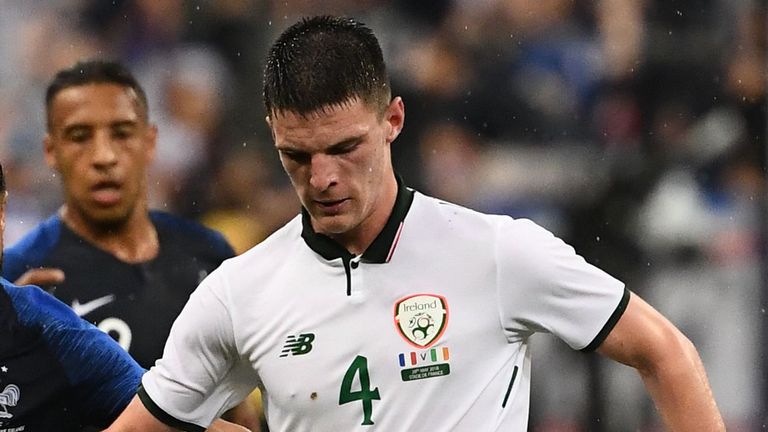 West Ham's Declan Rice says he is still wrestling with the "hard" decision over whether to pledge his international future to the Republic of Ireland or England.
Rice, who has Irish grandparents, played for the Republic at underage level and was capped three times at senior level in friendly matches last season.
But England manager Gareth Southgate has since attempted to get Rice to switch his international allegiance to the country of his birth, leaving the 19-year-old with a dilemma.
"Without a doubt, it is not an easy decision," Rice told The Times. "It is one of the hardest I will have to make in my career.
"Martin [O'Neill] was excellent when he came to my house and Gareth was excellent and they both understand the position I am in. I said I just need some time.
"I need to make the right decision, what is best for me and my family. Being 19, I never thought I would be in a position to make such a hard decision."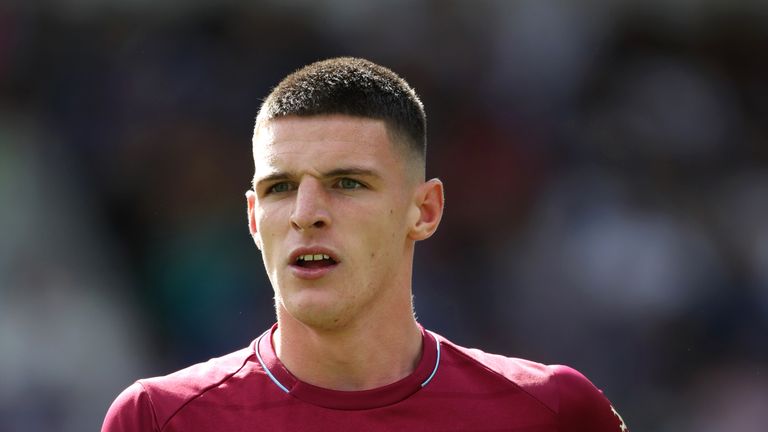 Rice, who has been voted West Ham's young player of the year in consecutive seasons, has two years remaining on his current deal with the club.
He has excelled in a holding midfield role this season under Manuel Pellegrini after previously playing primarily in central defence.
West Ham are confident Rice will sign a new contract and he shares that optimism.
"I want to sign for West Ham and I think it is going to happen," Rice said. "Playing every week is what is best for me at the moment and hopefully the contract can come soon."
Rice is a player in demand for both club and country but he has had to work hard to get into that position after being released by boyhood club Chelsea at the age of 14.
He still stays in touch with retired former Blues captain John Terry, who he says took a special interest in the Academy players at the club.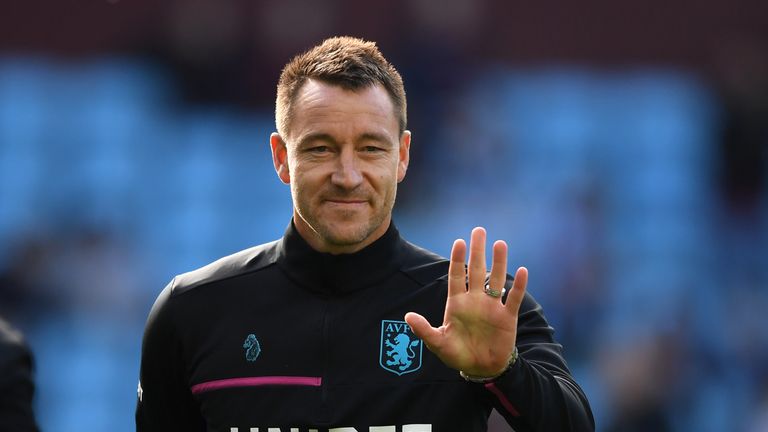 "John would speak to the parents and take his time to get to know the young players and families. For a club captain to do that is quality," Rice said.
"I based my whole game on John when I was younger. When I was released by Chelsea he called for 45 minutes and I remember I was sat in my room next to my dad.
"It was John Terry. I could not believe it. He handed over all his experience and advice. He said to never stop, always keep working hard and give everything you have. It stayed in my head and look where I am now.
"No dream is far away. I last met John for a two-hour breakfast with my cousin about six months ago. Sometimes I text him, like when he retired and he replied, 'Thanks mate, it is your time now.' "
Source: Read Full Article