Players still value Lions jersey, says Sir Ian McGeechan as Premiership season extension threatens future tours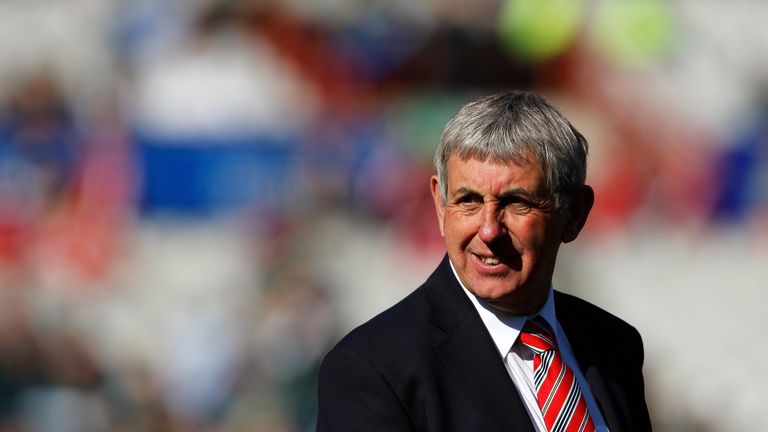 Sir Ian McGeechan says the extended Premiership season shows "a lack of understanding" of how to make a Lions tour successful, and says the players still have the desire to represent the British and Irish side.
The Rugby Football Union announced earlier this week it will introduce in-season breaks starting from next season in an attempt to improve player welfare.
The breaks mean the domestic season will be extended by more than a month, with the 2019-20 Gallagher Premiership set to run from 21 September to June 20. That will impact the following season's British and Irish Lions tour to South Africa, which McGeechan says could potentially hinder the tourists' ability to win the series.
"If I'm honest, a bit disappointed," said McGeechan about the proposed changes on this week's Will Greenwood podcast
"I think it shows a lack of understanding of what makes a Lions tour, and it's going to be tough on the coaches and players to just build that chemistry that makes the difference sometimes in putting yourself in a position to be able to win a Test series.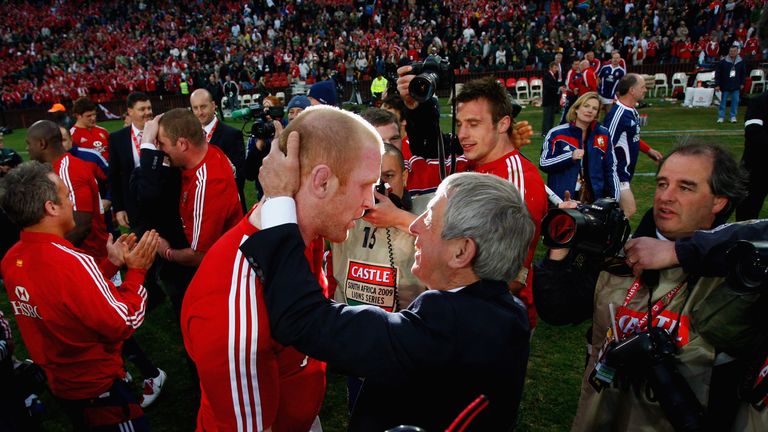 "I would hate to see it demoted so much that it doesn't really inspire, because I think it inspires youngsters and I think it's something special that rugby union has. From supporters, players, coaches – I just think it's a unique but great phenomenon."
McGeechan, who has played a part in seven Lions tours as a player and coach, admitted his opinion is shaped by his involvement with the team, but says the players ultimately still have the desire to wear the jersey.
"The uniqueness about the Lions is that it is a special environment for supporters, and having the numbers involved, and the way the country changes when there's a Lions Test on and everybody's interested," said the 71-year-old. "So I think it's the bigger picture about what the Lions is. That's what I would hate to lose.
"If the players don't want to put a Lions jersey on, then I think it has no value, but they still do.
"Hearing Sam Warburton last night talk about why he wanted to put a Lions jersey on was inspirational. The danger is, we give the youngsters coming through less to look forward to.
"Yes, I am biased, I have to admit that. But I think Ireland are going well because they've got a better-balanced season – more isn't necessarily better.
"I think we've got a part-structured season that's had bolt-ons for 20-odd years, rather than a reassessment of what should be best, and I think, yes, we've got to look after our players; it's a much tougher game now."
The Scot is now executive president of Yorkshire Carnegie, who have struggled this season after losing seven of their first eight clashes.
LISTEN: Will Greenwood podcast
Stuart Barnes' talking points
McGeechan said a lack of squad depth has contributed to the poor start, but says that the arrival of former NZRU high-performance manager Chris Stirling to the organisation has contributed to a renewed energy, and hinted there could be two new faces taking the field for Carnegie when they face Coventry on Sky Sports Action at 3pm this Saturday.
"He's been a breath of fresh air to the club," McGeechan said of Stirling. "We've just got to give him enough investment now to really make the most of it and keep developing the players through from the academy but also strengthen the first-team squad.
"There could be two new signings playing; from New Zealand. It's been part of the plan for a while, but obviously with the north and south seasons just finishing or overlapping, the timing has been quite important. We're hoping that if not this weekend, certainly the weekend after.
"They will be important to us going forward and adding that little bit of strength in depth and talent in depth."
Click here to listen to the full podcast with McGeechan and Gail Davis' interview with Adam Ashley-Cooper
Source: Read Full Article