Eddie Jones drafts in Will Carling to bolster England leadership core ahead of autumn internationals
Former England captain and rugby legend Will Carling has been drafted into the England set-up as a permanent part-time mentor in an attempt to fill the leadership void that Eddie Jones believes is behind the national team's recent struggles.
Jones has made no secret of his desire to build the leadership core into one that can rival those seen at New Zealand and Ireland, but injuries to key players at young ages mean that they are not quite where the head coach would like them to be.
Having been in contact with former England captain Carling for the last two years, Jones has decided to add the 52-year-old to his team in the hope of developing the leadership skills of Dylan Hartley, Owen Farrell and the rest of his experienced core that is responsible for guiding the national team on and off the field.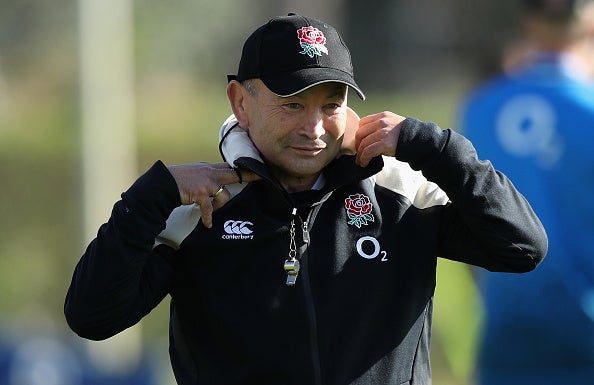 "We have changed the staff a bit to improve the team environment and I think that has been positive," Jones said in Vilamoura on Monday, where the England squad are being put through a week-long training camp ahead of Saturday's Quilter International against South Africa.
"We are also going to add Will Carling on as a bit of a leadership mentor. Not in a full-time capacity but a part-time capacity so he will start next week. I have met Will continuously over the last two years and I think he can add value to the senior players in the squad with his experience. He joins the great past of England to the present. It is a similar thing to what the All Blacks have done with great players and I think Will can play a role for us."
He added: "He's a bit of specialist in leadership. He understands English rugby. He understands what made English rugby great so combining the skill of leadership with the knowledge of English history is a nice resource for us to have.
"I considered a number of people. Met a number of people. I felt that Will is the best equipped to handle it.
"This is not a coaching job. In a lot of ways, it has got to do specifically with English rugby. I want the past to be linked to the present and also then to give the players some additional help with leadership."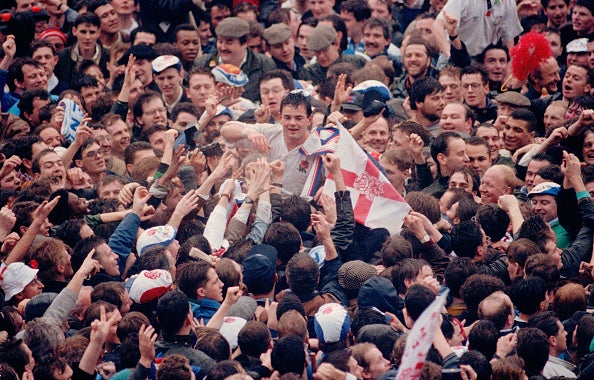 Carling, who holds the record for the most England appearances as captain with 59 of his 72 caps seeing him lead the side, will take up the role for November's four tests, with Jones set to make a decision about a long-term position afterwards depending on the results.
But there is the potential for his arrival to cause friction in the ranks, given that Carling was critical about a number of them in the wake of the 2015 Rugby World Cup exit, while he also hit the headlines for claiming Sam Burgess was not ready to play at the World Cup before the tournament got underway.
It produced a stinging response from England scrum-half Richard Wigglesworth, who is in the current squad, in the days after the campaign-destroying 28-25 defeat against Wales.
"We knew coming into this that it could be like this but if they don' t know and he doesn't know and hasn't played the game for how long and hasn't been involved in professional rugby for how long?" Wigglesworth said of Carling in 2015.
"Let's have a meaningful discussion about his knowledge, about what he knows about the game. He is there to further his own career and good luck to him.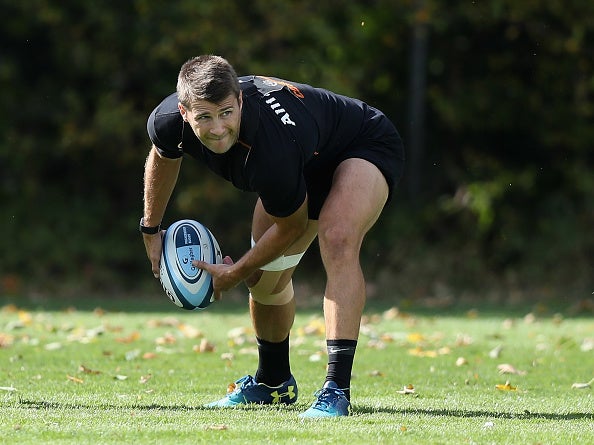 "Certain people who have come out and said things should know better. It seems that no one has ever made a mistake in life and no one has made a decision that hasn't worked out for them."
Carling was also sacked as captain in 1995 despite leading England to three Six Nations Grand Slams in five years after he described the Rugby Football Union as "57 old farts", which somewhat tarnished his reputation within the international game, but Jones had no hesitations in bringing him into the fold.
"I've thought about it all along particularly because I'm not English," he added. "I can't preach to the players about having pride in England. I don't attempt to. I have always said that. I've thought that we have had possibly a gap in that area. We've got Steve Borthwick, an ex-England captain, but it is nice to have something from the past.
"I have seen it work well for the All Blacks. I have seen it work well for Australia, Japan too. They all have someone from the past that keeps that connection in place. I think that's important and that is what he will bring.
"[It's a] couple of days a week. At this stage, trial it in November and if it works, we'll keep it going."
With little over 11 months between now and the start of Japan 2019, Jones only has 20 matches to tailor the side that he needs to win the World Cup. Having lost more matches in 2018 than they've won, the Australian needs a successful autumn to turn around their fortunes, following a dismal fifth-place finish in the Six Nations and a series loss in South Africa in the summer.
But he believes that, in hindsight, last year proved much more difficult than he expected due to the Lions tour hangover, with England's superiority falling apart in 2017/18 as the players who featured last year in New Zealand felt the full brunt of what the tour demands.
"I probably never recognised how difficult 2017 would be," Jones added. "I don't think you would recognise it until you have been through it after the Lions series.
"At least 65 per cent of your squad go away, they don't have proper preparations for the season. In a lot of ways, 2017 for us was a difficult year. Did I account for that when I first took the job? No.
"It is a bit like when you have a baby. Everyone tells you how difficult it is but you never know until you actually have it and you are up at 3am five mornings in a row. Apart from that, we are in a pretty good spot."
Follow the Independent Sport on Instagram here, for all of the best images, videos and stories from around the sporting world.
Source: Read Full Article