Wayne Bennett says criticism of Golden Boot winner Tom Makinson is 'ill-informed'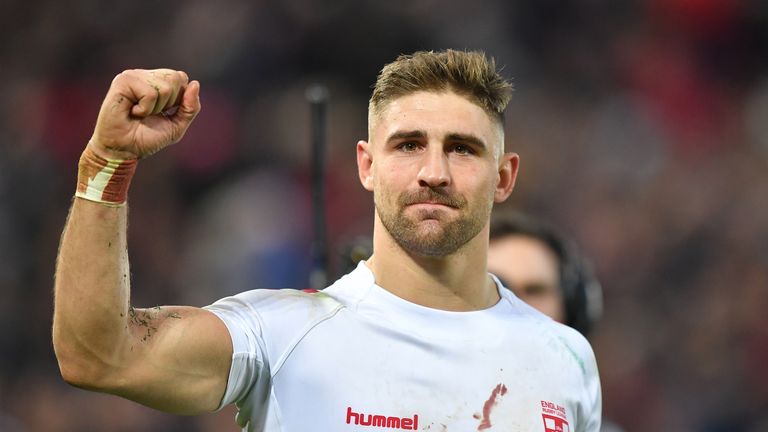 England coach Wayne Bennett has hit out at former Australia internationals Brad Fittler and Greg Alexander for their criticism of the selection of Tom Makinson as the Golden Boot winner.
Makinson capped a remarkable entry into the Test arena in 2018 with a hat-trick of tries in a man-of-the-match performance in England's series-clinching win over New Zealand at Anfield last Sunday.
His eye-catching displays in three games against the Kiwis were recognised by the Rugby League International Federation on Wednesday, when he was presented with the Golden Boot, awarded this year for performances only in internationals.
"I thought it was ridiculous," said Fittler, the current New South Wales coach. "It belittles the award.
"I can't believe the best player in the world is a person I've never seen play."
Bennett fired back at England's training run at Elland Road on Saturday, saying: "That's only from people that are ignorant and haven't watched the last three Test matches, the one in America and two here in the UK.
"If you don't know what you're talking about, you shouldn't talk about it, it's very ill-informed.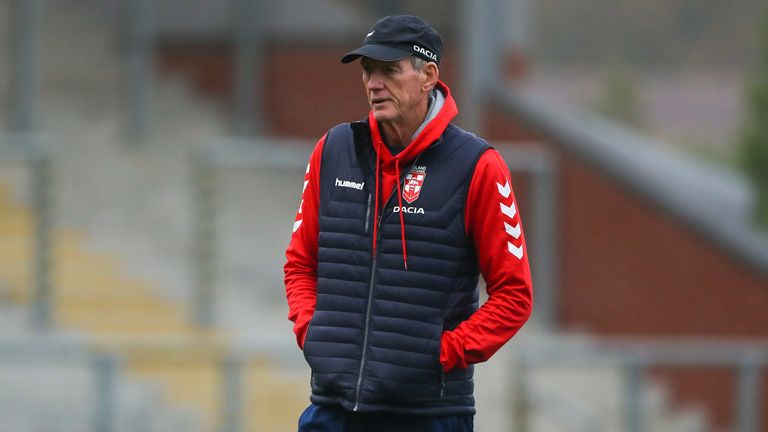 "If you don't know what you're talking about, you shouldn't talk about it, it's very ill informed."
England coach Wayne Bennett
"I'm not surprised, they get paid to make silly statements."
Having secured the series with a game to spare, England have a chance to emulate the 1993 Great Britain side which went unbeaten in five Tests in a calendar year by completing a clean sweep at Elland Road on Sunday and Bennett wants them to finish 2018 on a high.
"It's really important," he said. "We're trying to build something. Good teams are consistent – they turn up every week and get the job done – and that's our challenge here tomorrow, to play at the standard we've set.
"We won the first two games by two and six points so there's not much in it. If we get beat and we've done well tomorrow, I won't be disappointed."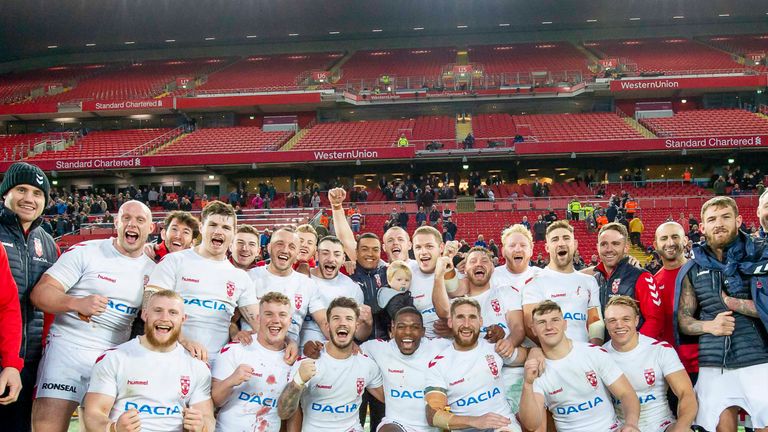 England's impressive performances at Hull and Liverpool have sparked a flurry of interest in the third Test for which more than 30,000 tickets have already been sold.
"I'm elated with that," said Bennett. "We went to Hull and we weren't sure if the crowd were going to cheer us or not.
"But they've seen these guys put in, they were outstanding in Australia in the World Cup and I think they're getting some belief into their fans, that they're a good side."
Former England captain Kevin Sinfield, the Rugby Football League's director of rugby, said on Friday he expects Bennett to stay on for the 2021 World Cup after "starting to smile during matches" and the veteran Australian admits he is enjoying his role.
"I love working with these guys," he said. "I can't give them a big enough rap. I enjoy just being part of their lives. I'm not second-guessing myself about being here.
"I'm looking forward to going home next week but at the same time I'm looking forward to tomorrow."
Source: Read Full Article