Turkish GP: Lance Stroll takes shock first F1 pole as Mercedes struggle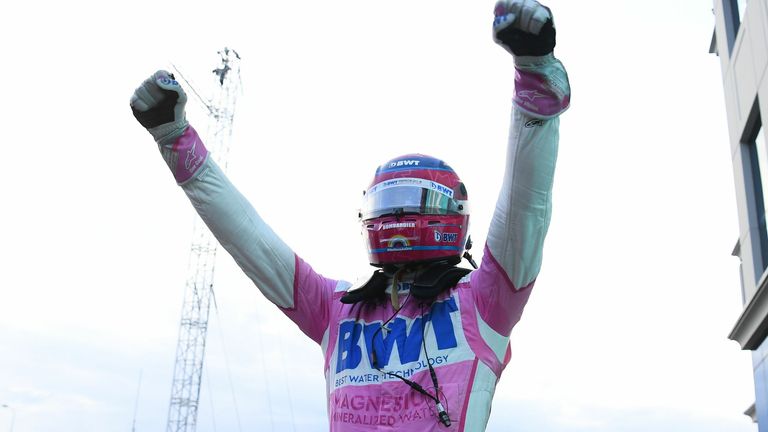 Lance Stroll claimed a totally out-of-the-blue first Formula 1 pole position for Racing Point in a pulsating wet Turkish GP qualifying session in which Mercedes lapped an incredible five seconds off the pace in sixth and ninth.
Stroll, the 22-year-old Canadian in his 75th F1 appearance, seized pole from Red Bull's Max Verstappen and Racing Point team-mate Sergio Perez with a brilliant final lap after a qualifying session which took place in treacherous wet conditions and was suspended by 40 minutes during Q1.
Verstappen had led every practice and qualifying session up until the pole shootout but lost momentum – and what was a large advantage – when the track allowed for the intermediate rather than full wet tyres in the closing minutes of Q3.
Mercedes had claimed every pole up to Saturday in F1 2020 but were totally outperformed in low-grip and slippery conditions on F1's return to Istanbul Park.
Lewis Hamilton will start sixth and Valtteri Bottas ninth.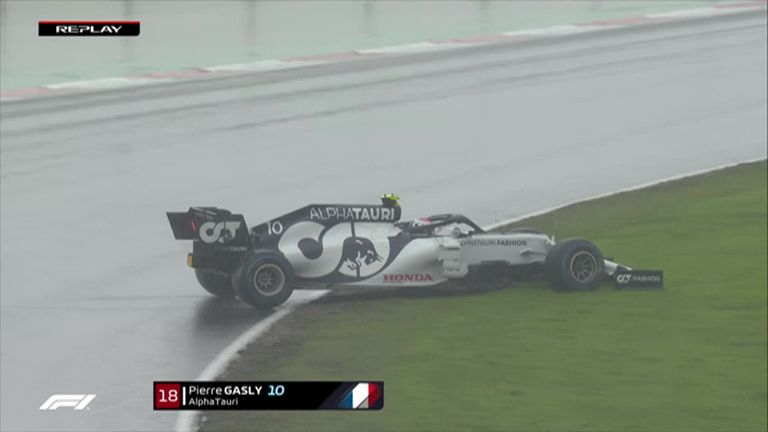 Title permutations: How Hamilton can win title on Sunday
When to watch Sunday's Turkish GP on Sky Sports
The Formula 1 Gossip Column
Hamilton will clinch his seventh world title on Sunday if he also finishes ahead of Bottas.
Despite looking strong through practice, Ferrari saw both their cars knocked out in Q2 with Sebastian Vettel (12th) and Charles Leclerc (14th) lapping four seconds off the pace set by Verstappen.
McLaren also suffered a costly double Q2 elimination on a day Constructors' Championship rivals Racing Point and Renault got both their respective cars into Q3.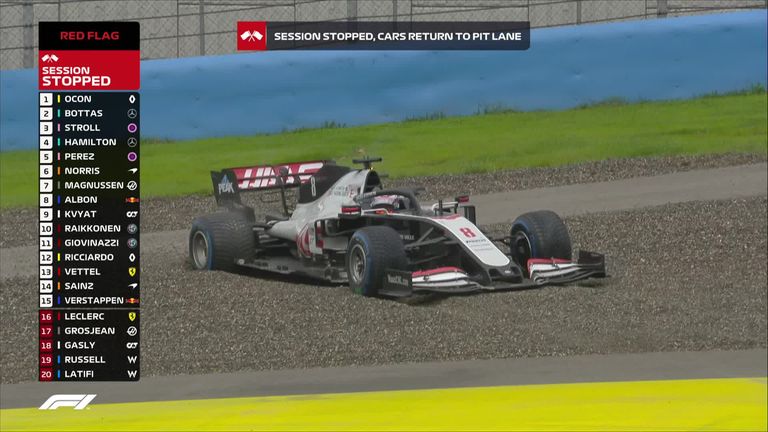 Romain Grosjean and Nicholas Latifi both span out in Q1.
More to follow…
Turkish GP Qualifying result
1) Lance Stroll, Racing Point
2) Max Verstappen, Red Bull
3) Sergio Perez, Racing Point
4) Alexander Albon, Red Bull
5) Daniel Ricciardo, Renault
6) Lewis Hamilton, Mercedes
7) Esteban Ocon, Renault
8) Kimi Raikkonen, Alfa Romeo
9) Valtteri Bottas, Mercedes
10) Antonio Giovinazzi, Alfa Romeo
Knocked out in Q2
11) Lando Norris, McLaren
12) Sebastian Vettel, Ferrari
13) Carlos Sainz, McLaren
14) Charles Leclerc, Ferrari
15) Pierre Gasly, AlphaTauri
Knocked out in Q1
16) Kevin Magnussen, Haas
17) Daniil Kvyat, AlphaTauri
18) George Russell, Williams*
19) Romain Grosjean, Haas
20) Nicholas Latifi, Williams
*starts at back of grid due to engine penalties
Source: Read Full Article