Lewis Hamilton equals Juan Manuel Fangio with fifth F1 title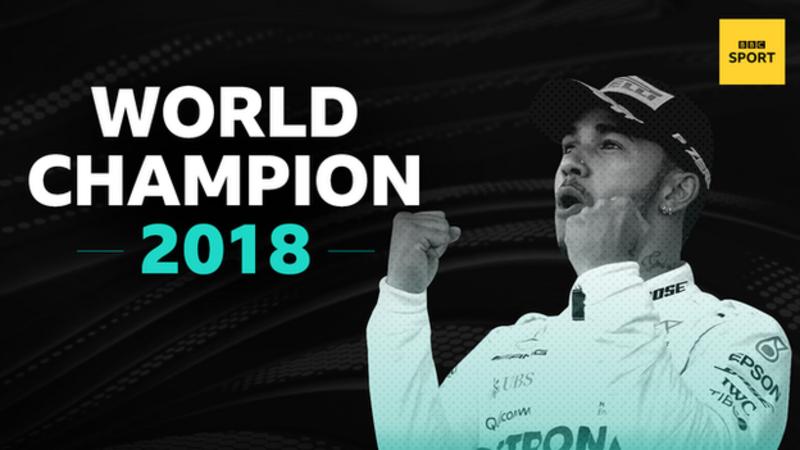 Lewis Hamilton has won his fifth F1 world championship, making him the joint second most successful driver of all time.
The 33-year-old becomes only the third man in history to win five world titles. He matches the haul of the Argentine legend Juan Manuel Fangio and is two behind all-time record holder Michael Schumacher.
Hamilton needed only to finish seventh even if Ferrari's Sebastian Vettel won the race to become champion – but the German could manage only second place behind the dominant Max Verstappen despite a valiant and strong race.
It was a difficult race for the Mercedes driver, who battled tyre problems throughout, but his finishing position just off the podium was more than enough to seal the biggest achievement of an illustrious career.
At the end of the race, Hamilton pushed his car through a series of celebratory "doughnut" spins in the track's stadium section, before waving to the capacity 135,000 crowd.
Hamilton becomes five-time F1 title winner – reaction
Who is the greatest F1 driver ever? Vote for your favourite
Quiz: F1 title winners in Hamilton's lifetime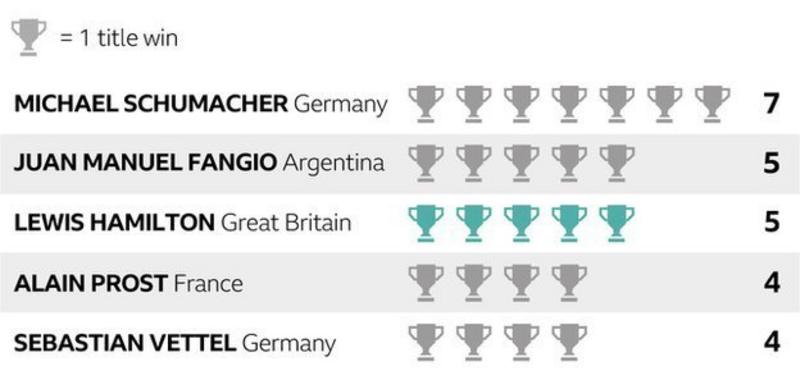 Hamilton said: "It is a very strange feeling right now. This was won through a lot of hard work through a lot of races. I am so grateful for all the hard work, for everyone who has been a part of it.
"To complete this, when Fangio has done it with Mercedes, it is an incredible moment.
"It was a horrible race. I got a great start and was working my way up and I really don't know what happened after that. I was just trying to hold on and bring the car home."
Vettel broke off from his post-race interview to congratulate Hamilton, as the two men embraced at the conclusion of a titanic battle.
Vettel said: "Well deserved. Congrats to him and his team. They did a superb job all year, we need to stand there and accept that, we would have loved to hang in there a bit longer but that wasn't the case."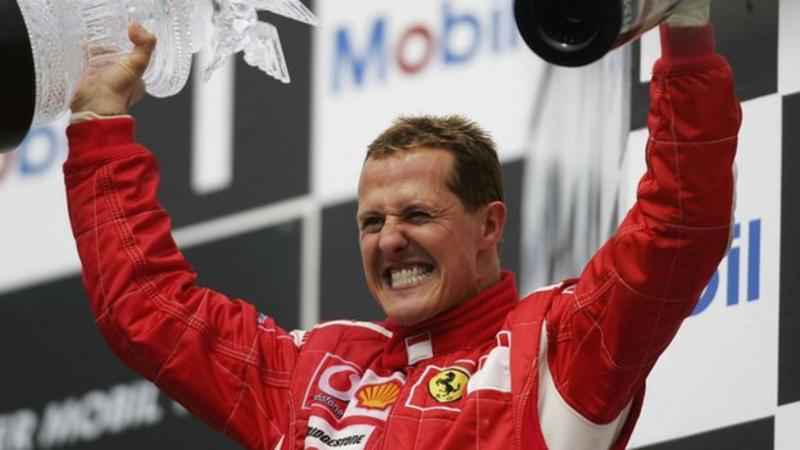 VOTE: Who is the best F1 driver ever?
Under-par Mercedes seal it in Mexico
The race was a reminder of what might have been for Vettel, as both Hamilton and Mercedes team-mate Valtteri Bottas fell back with excessive tyre wear and his Ferrari moved up with an aggressive strategy to pressure the Red Bulls in the closing laps.
But it was too little too late for Vettel, whose season, once so promising, unravelled in the summer and early autumn with a series of errors from driver and team.
Hamilton and Mercedes were well below the high standards they set for themselves as they won six out of seven races from the German Grand Prix in late July to the Japanese race in early October.
But that run – and the consistent excellence that both pressured Vettel and Ferrari into their mistakes and won races through the highest quality driving and team work – had put Hamilton into a comfortable position.
And it was enough to seal the championship despite such a relatively lacklustre race, perhaps their poorest in terms of absolute performance of the entire season.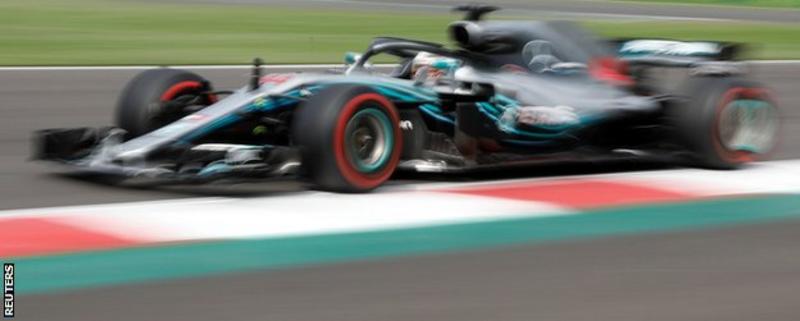 A struggle throughout
Hamilton had started the race with hopes of clinching the title with a win, and he did challenge for the lead on the run to the first corner.
But Verstappen muscled him aside, as they left pole-sitter Daniel Ricciardo's Red Bull behind following a poor start, and the Dutchman never looked back.
Verstappen was in control throughout, soon easing away from Hamilton into a comfortable lead as the Mercedes driver began to struggle with tyres.
Behind Verstappen, Hamilton never sounded comfortable, complaining soon after his first pit stop that the tyres he had been fitted with didn't feel good.
Media playback is not supported on this device
As the stint went on, he fell further and further back as Mercedes tried to persuade him to manage his tyres.
Shortly after half-distance, Vettel, who started fourth, had passed Ricciardo for third and then took Hamilton on lap 39, with 32 to go.
Hamilton continued to drop back and on lap 47 he locked a wheel under pressure from Ricciardo and ran wide at Turn One, then pleading with his team that his tyres were finished.
He pitted for fresh ones and rejoined with 24 laps to go on a set of ultra-softs, and backed off to ensure he could get to the end without drama.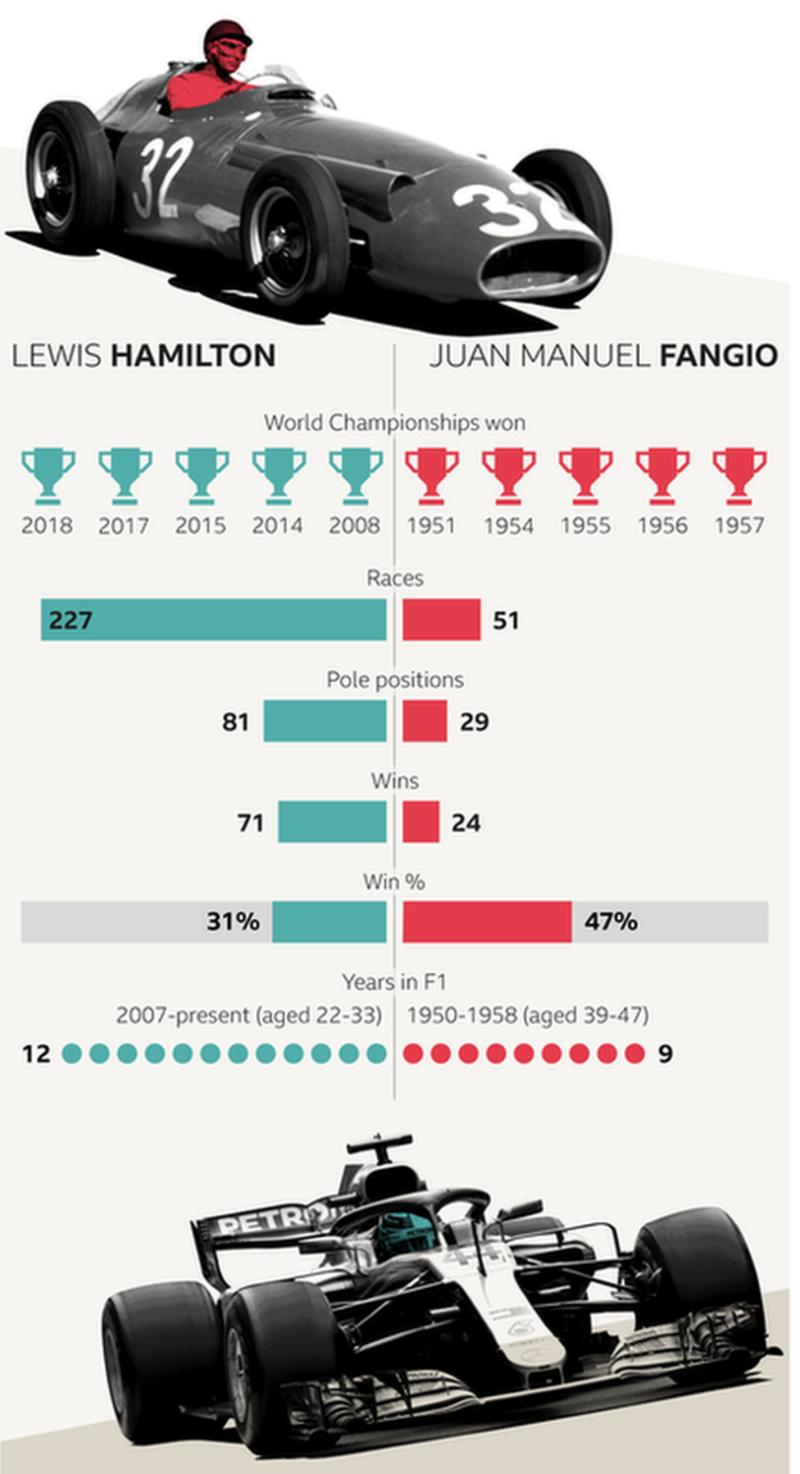 Vettel salvages some self-respect
As Hamilton was struggling, Vettel was beginning to think of a potential win. He made a second pit stop on lap 47, and when Verstappen stopped again himself a lap later, Vettel was four seconds behind Ricciardo, who was on old tyres, and five seconds behind his team-mate.
Vettel was quickly on Ricciardo's tail, but the Australian appeared to be capable of holding the Ferrari off to the end, until his car failed for the eighth time this season and he retired on lap 62, promoting Ferrari's Kimi Raikkonen to the final podium position.
Ricciardo's retirement caused some nerves at Red Bull, and Verstappen was on the radio pleading with the team to turn his engine down to reduce risks of a failure as much as possible.
But it held on for his second victory of the year in a race that, despite Verstappen's impressive performance, was all about the man who finished fourth.
Driver of the day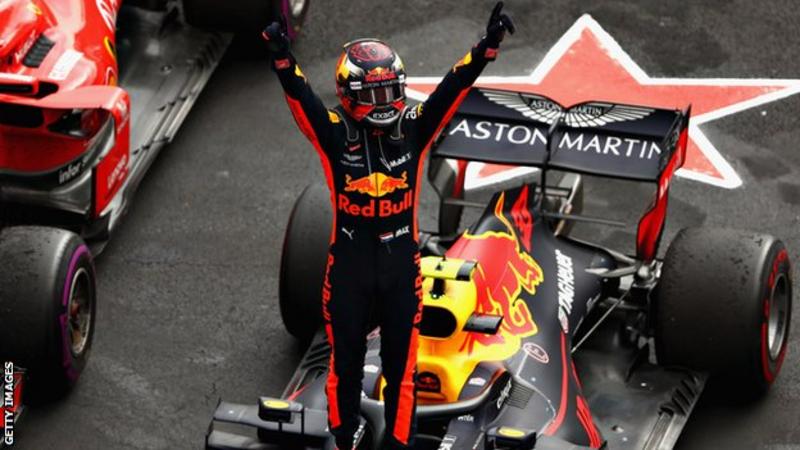 What happens next?
Brazil in two weeks' time. Red Bull are expected to slip back into a more normal level of competitiveness. But can Hamilton break a run that has seen him never win a race in a season after clinching the championship before the final event?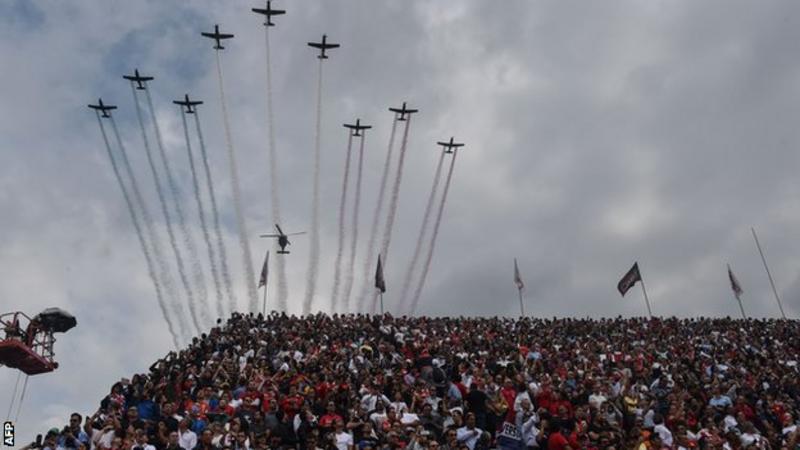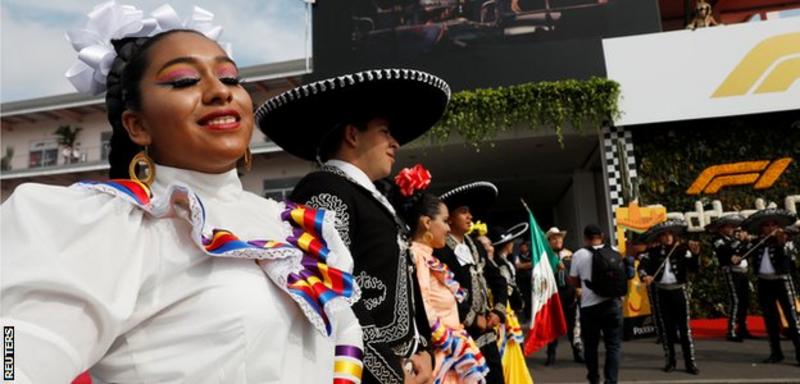 Source: Read Full Article