Fernando Alonso says he is leaving F1 as he has nothing else left to achieve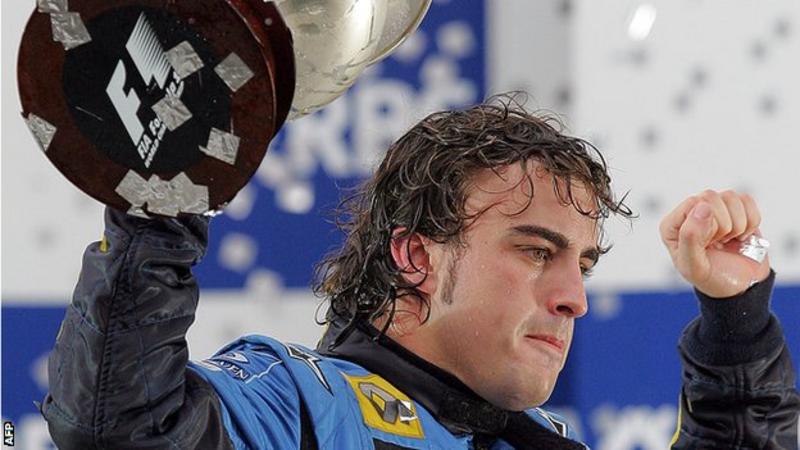 Fernando Alonso has made an impassioned plea for people to believe he is leaving Formula 1 because he feels he has nothing else to achieve.
"I stop because I want to, not because I am being forced to," Alonso said.
"I want to stop because I achieved in F1 more than I dreamed of and it's time to achieve bigger things outside F1."
Alonso, 37, was responding to the suggestion F1 bosses should think about what it says about the sport that he was unable to find a competitive car.
The Spaniard is a two-time world champion, regarded by many as one of the best drivers in the world, and is hoping he can win the Indianapolis 500 next year in IndyCar.
That, if he can secure a drive and achieve it, would make him only the second man in history after Graham Hill to achieve the so-called 'triple crown' of motorsport, of Indy 500, Le Mans and Monaco Grand Prix.
Can Hamilton deliver a Mexico title fiesta?
Why is Vettel making so many mistakes?
Which three drivers will make the podium in Mexico?
How Lewis Hamilton failed to clinch title in Austin
The McLaren driver expressed his frustration that people were not properly reflecting his reasons for leaving F1.
"In F1, there is always the feeling of here is the biggest thing in the world and if someone goes, people don't understand that maybe he wants to go," he said.
"They think he has to go because there is not a competitive car to race with. I could have a competitive car or maybe McLaren next year is super-competitive – who knows?
"But I don't want even to try. I want to stop next year because I think I can be a better driver, more complete driver and better for my career outside F1 because this chapter is already done with a lot of success in my opinion and maybe there are other things outside F1 that I need to conquer. I didn't succeed in other areas of motorsport and I will try those.
"I could have a competitive car. I am not stopping because I don't have a competitive car.
"I have been saying the same since August. I stop because I did everything I wanted in F1. I arrived in F1, I won grands prix, I won championships, I broke records, I drove for McLaren, for Renault, for Ferrari, I am 37 years old and I cannot do more in F1."
He added that he was leaving F1 with happiness, not regret, and used the example of the Mexican Grand Prix organisers giving out Alonso face masks to the crowd for the weekend as an example of the standing in which he is held.
"I always felt a lot of respect all my career in F1," Alonso said. "I have been always considered by the team owners, by the team principals, always respected and highly rated.
"So I feel very privileged of racing for those teams, have the respect of my team-mates, other drivers, you guys, the media.
"It has been perfect. It is the perfect time to stop and I feel perfect now.
"So tomorrow or next week, 'it is a sad thing I am leaving,' when I had the respect of all the team principals, the teams, I raced for the best manufacturers, I have been paid a lot more than when I was in go-karts thinking about my salary in the future, I have a wonderful life, I arrived in Mexico and they give 30,000 faces for the grandstand to say goodbye.
"In Abu Dhabi it will be the same. I feel so privileged, so happy, so respected around the world, so I can only say thank you, and it has been a perfect journey, not a sad journey or a sad end.
"But I know it doesn't matter what I say because it is what the general opinion wants to think or wants to see."
How to follow on BBC Sport
BBC Sport has live coverage of all the season's races on BBC Radio 5 live and BBC Radio 5 live sports extra, plus live online commentary on the BBC Sport website and mobile app – including audience interaction, expert analysis, debate, voting, features, interviews and video content.
Times BST until Sunday, 28 October when GMT begins. Broadcast times are subject to change at short notice.
Source: Read Full Article