Symbiotic relationship between coach and quarterback can create NFL legacy to outshine any individual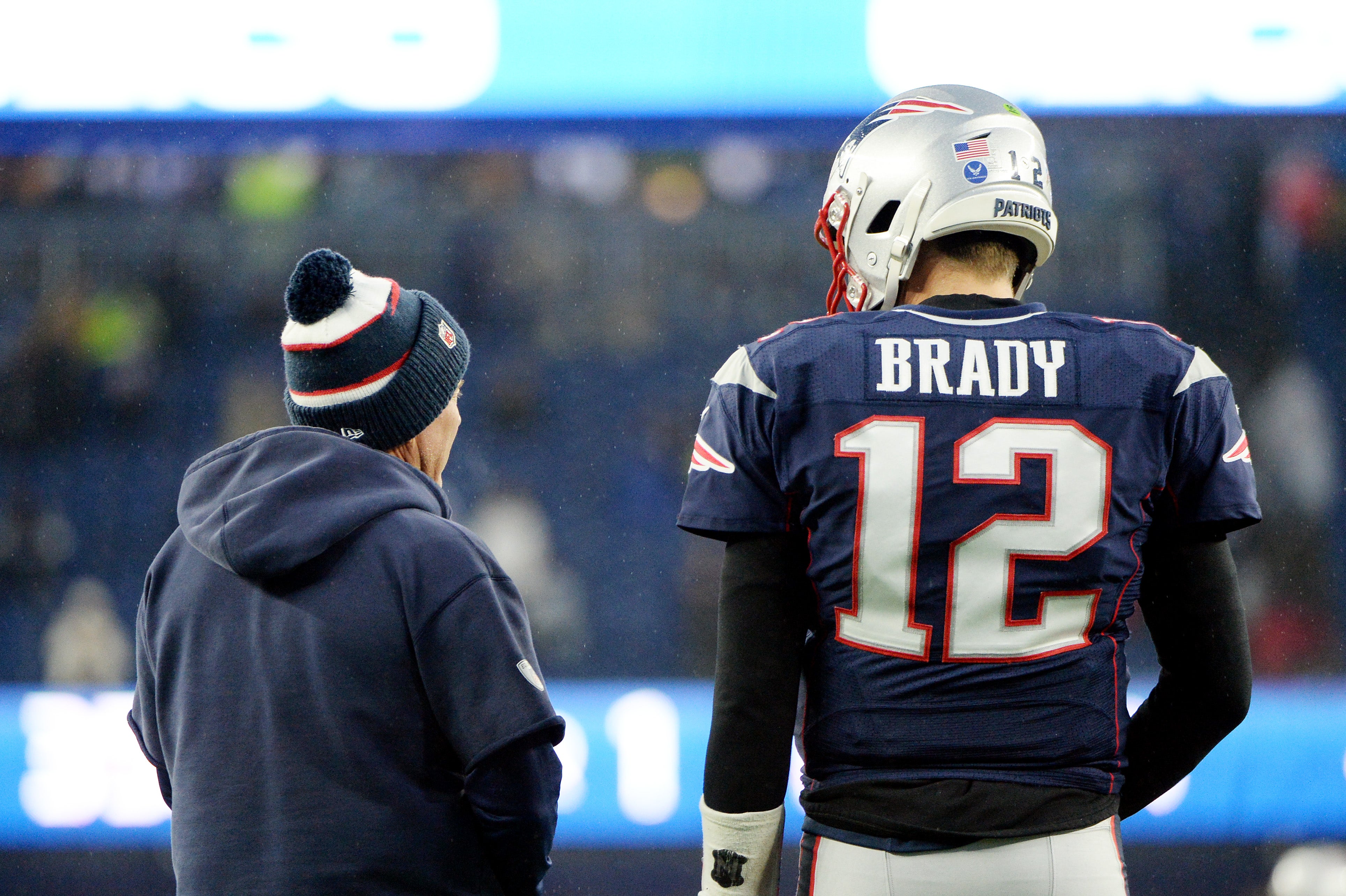 The formula doesn't always work – but when the quarterback and head coach's relationship is fruitful, it produces the stuff of sporting nirvana. The best combinations win championships: Joe Montana and Bill Walsh; Jimmy Johnson and Troy Aikman; Peyton Manning and Tony Dungy are just a few examples that spring to mind.
The best example, though, is the duo of Tom Brady and Bill Belichick.
Over two decades, the two became the greatest quarterback-head coach partnership in NFL history as they generated the best winning percentage of any duo, claiming 17 division titles, nine conference championships and six Super Bowls.
Brady's talent, mind for preparation and willingness to be coached allowed Belichick to refine his scheme and perfectly tailor the quarterback. Before Brady arrived in New England in 2000, Belichick had not experienced the tremendous success he later became accustomed to.
Patriots beat writer Christopher Price once said that for Brady, working with the same system of coaches for years was great for his development. He ran certain plays thousands of times, learning from each snap to benefit from the continuity afforded to him in New England.
On Mike Krzyzewski's Sirius XM show, Belichick echoed that same sentiment and suggested that their mutual love for the sport enabled them to grow and learn together.
The Patriots head coach said: "I think Tom and I have spent a lot of time building that philosophy, understanding what we're each thinking in certain situations.
"When they come up, he can anticipate what I want to do and I can anticipate what he'd like to do."
While every relationship is unique, earning the signal-caller's trust and encouraging him is crucial for a coach. Buccaneers head coach Bruce Arians, known as 'the quarterback whisperer', told the Tampa Bay Times: "It has to be about trust.
"Peyton [Manning] needed a volume of information to play. Ben [Roethlisberger], that was the worst thing. I let him call plays then take the no-huddle and run with it.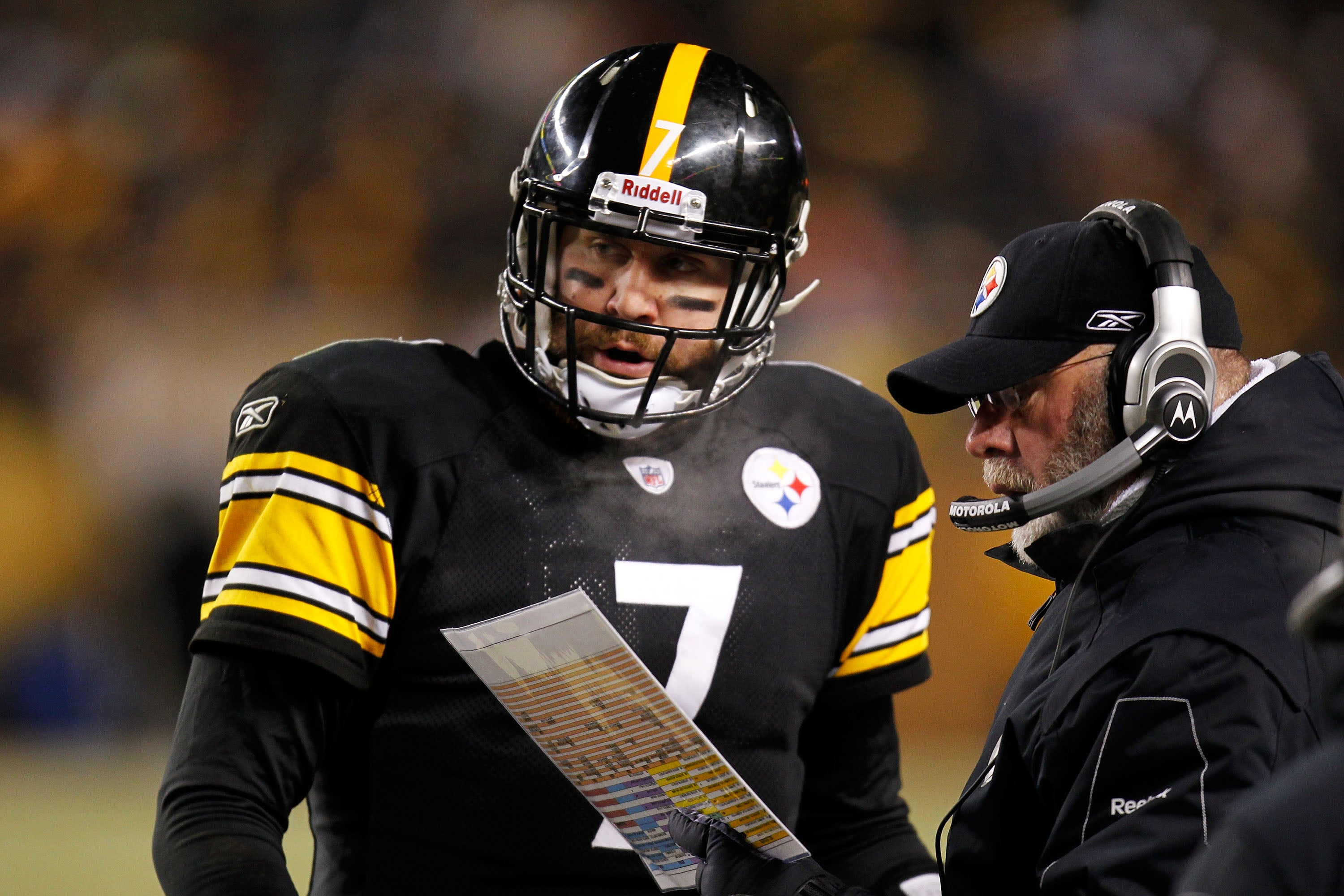 "Don't tell me what I want to hear. Tell me what you want to see. It's so much easier when you take a rookie and mould him than to take a Carson Palmer who's got three kids and has been in the league 12 years. But you've still got to build that trust."
The relationship cannot be so familiar that the quarterback doesn't take his coach seriously. In New England, nobody was criticised during film sessions more than Tom Brady – and he allowed it to happen as he understood that new players would buy into the culture if their star player tolerated criticism in front of the entire locker room.
However, this relationship is not always perfectly balanced. While the likes of Aikman and Drew Brees have been coached by some of the very best to ever do it, many more talented players have not been quite so fortunate.
Archie Manning is an example of how a lack of continuity can derail a quarterback's path to the top. He played for 14 seasons in New Orleans, and was developed by eight head coaches and 11 offensive coordinators. The constant need to adapt to new schemes and playbooks held Manning back.
Hiring and firing is part of the game, but falling into that structure and mindset can hamper a franchise for years – with the Cleveland Browns being the best example of that in recent memory.
Ultimately, each of these coaches and quarterbacks would not have found the same success they did without the other. Andy Reid is just one example of the evolution of the relationship, as he found success with Donovan McNabb before struggling for longer than he should have done before he landed Patrick Mahomes in 2018.
Sure, great individuals will be remembered fondly – but a successful partnership between quarterback and head coach becomes the stuff of legend.
Source: Read Full Article