Patrick Peterson "Desperately" Wants Out Of Arizona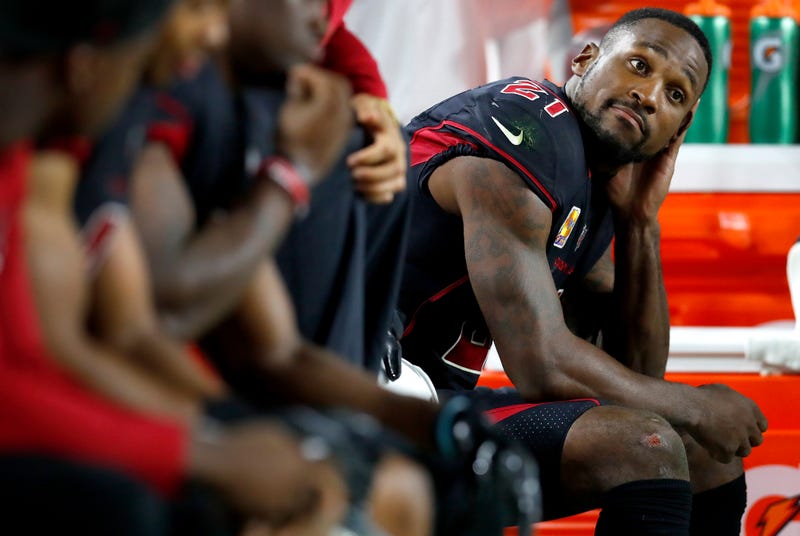 The Arizona Cardinals are ass. Even in a sea of NFL ass, they are a deadly, towering ass iceberg. An assberg. They are 1-6 but spiritually 0-16. Patrick Peterson has had enough.
Peterson, one of the best corners in the game, has demanded a trade, according to Adam Schefter, and I can't tell if this slightly posthuman language in the report is the product of Peterson's agent, or a Schefter special:
Peterson feels as if the situation is deteriorating and continues to reaffirm to others that he "desperately" wants out, a source said.
There's one big problem with that:
The reasons why Peterson wants out are obvious. But so are the reasons Arizona would want to keep him. He's only in year three of a five-year deal (and one of those rare five-year deals that's not designed for a team to cut bait early), so they Cardinals believe they'll be able to turn things around while they still have him under contract. And he'll be a big part of any relevant team: At age 28, Peterson has never missed a game, and has made the Pro Bowl in every single one of his seven NFL seasons.
Advertisement
It's hard to think of many teams that wouldn't be interested in Peterson, though the requested return plus his cost against the cap might narrow the field. The Saints have already been mentioned as potentially interested, and as Peterson's preferred destination, but they're pretty hard up against the cap; the Eagles and Patriots, on the other hand, have both the need and the cap space.
The trade deadline is next Tuesday, Oct. 30, at 4 p.m. Eastern. This next week has the potential to be a relatively active deadline, with receivers (Amari Cooper is already heading to Dallas) and d-backs especially in supply. Peterson is the clear jewel of the latter. If the Cardinals let him go.
Source: Read Full Article