NFL Predictions: Neil Reynolds and Jeff Reinebold make their Week Nine picks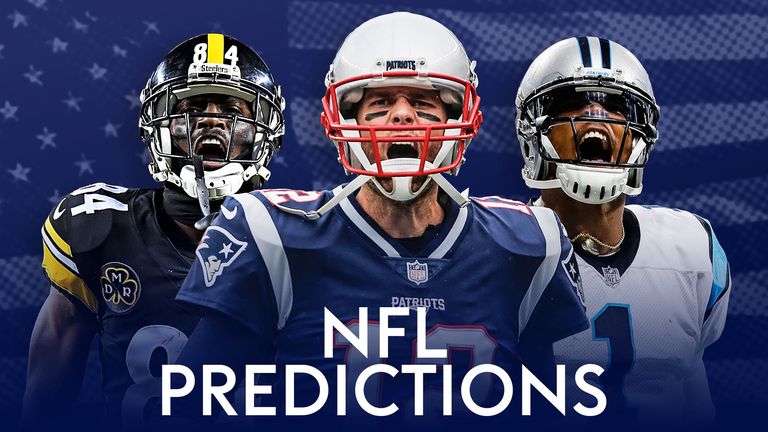 Neil Reynolds is in the lead for the first time this season!
Neil has edged ahead of his podcast partner Jeff Reinebold by one game after two results swung his way in Week Eight – wins for the Philadelphia Eagles and Seattle Seahawks. Can Jeff fight back in Week Nine?
Each week, on the Inside the Huddle podcast, Neil and Jeff make their predictions for every NFL game, keeping a tally of their records as the season goes on. Inside the Huddle is broadcast every Wednesday on Sky Sports and available On Demand.
2018 Prediction Results
DOWNLOAD THE LATEST INSIDE THE HUDDLE PODCAST.
Read on to see Neil and Jeff's Week Nine predictions…
Oakland Raiders @ San Francisco 49ers, Thursday Night Football
Sky Sports Action (407), 11.30pm, Thursday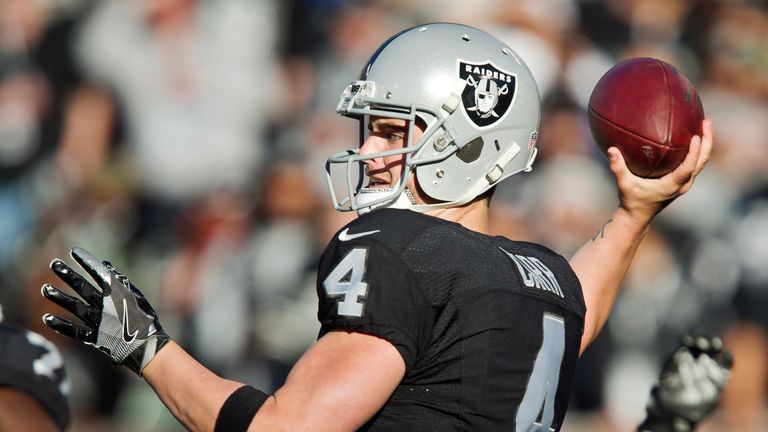 NEIL PICKS: RAIDERS
I think Derek Carr is the best player on the field in this game, and he's the reason the Raiders get the win.
JEFF PICKS: RAIDERS
Very simple: Raiders.
Pittsburgh Steelers @ Baltimore Ravens, NFL Sunday LIVE
Sky Sports Action (407), 5pm, Sunday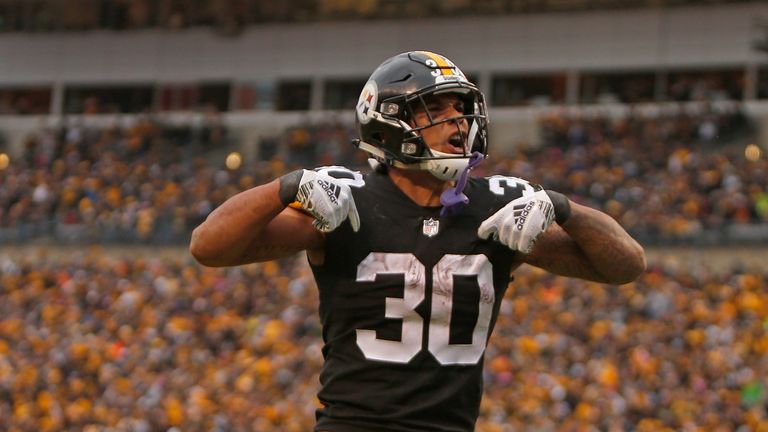 NEIL PICKS: STEELERS
I love what James Conner brings to this Steelers team: the complete back, in the passing game, the run game. And, since the Ravens won in Pittsburgh a few weeks back, the Steelers have won three straight. Baltimore are trending in the other direction and so I like the Steelers to win this one on the road.
JEFF PICKS: STEELERS
I wholeheartedly agree with you. I think that Steelers offense has found its groove a little bit – they've accepted the fact that Le'Veon Bell isn't there – and Conner has done a great Job. The receivers are playing at a high level and Ben Roethlisberger is playing at a high level. You're also seeing them starting to be more aggressive on defense, blitzing more. That's what they are and who they need to be. Man, have they got some players up front who can get after the passer!
Los Angeles Rams @ New Orleans Saints, NFL Sunday LIVE
Sky Sports Action (407), 9.25pm, Sunday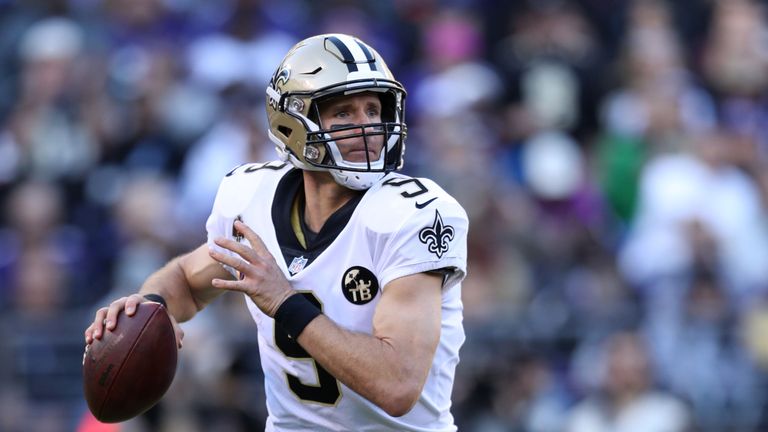 NEIL PICKS: SAINTS
This game is an absolute cracker! The 8-0 Rams play the 6-1 Saints, who have won their last six straight. I like both offenses, but I'm just going to give the edge to New Orleans. Home-field advantage is going to be key and I see Drew Brees and co getting the job done. Los Angeles suffer their first loss.
JEFF PICKS: RAMS
When the Saints are at home, in the dome, it is loud! They have a great fan base. But, if you look at that first half against the Packers last week, I think that was a wake-up call in L.A, so I think the Rams go in and win this game.
Green Bay Packers @ New England Patriots, NFL Sunday LIVE
Sky Sports Action (407), 1.10am, Monday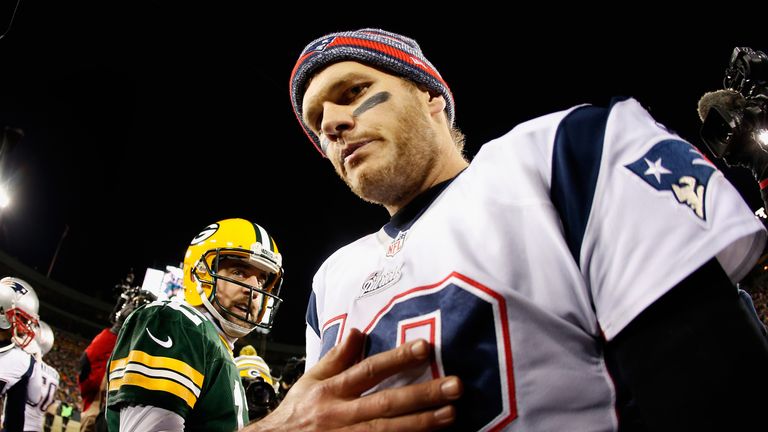 NEIL PICKS: PATRIOTS
I'm going to say the Patriots get it done at home. The Packers haven't won yet on the road this season. They were very good last week in L.A. against the Rams, but I think Tom Brady and co get the win at Foxborough.
JEFF PICKS: PATRIOTS
I agree, it's New England for me. I just think the totality of the Patriots is better than the totality of the Packers. When you talk about the brilliance of the Patriots, who was playing running back at the end of their Monday night win over the Buffalo Bills? Cordarrelle Patterson! The coaching there is so far ahead of anybody else, it's not even fair.
Tennessee Titans @ Dallas Cowboys, Monday Night Football
Sky Sports Action (407), 1am, Tuesday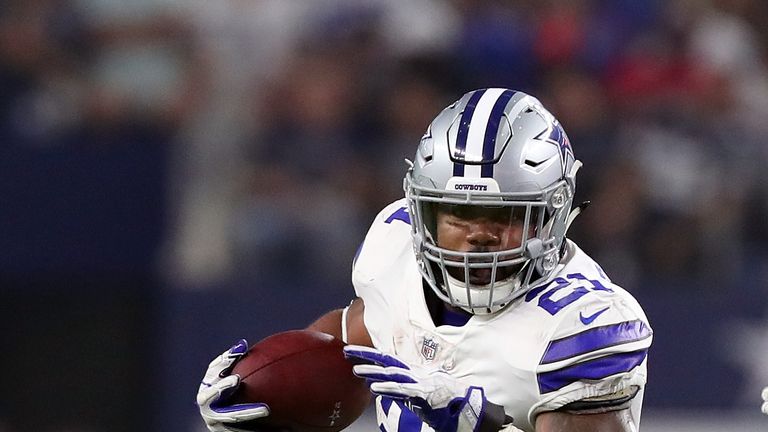 NEIL PICKS: COWBOYS
This is a tough one to call. Two middle of the road teams. When two struggling offenses face off, you want to find someone who can be a key. That could be Ezekiel Elliott – we know he is an elite player and probably the only one on either of these two teams. I'm going with Dallas.
JEFF PICKS: COWBOYS
This one is interesting, because we're going to get a glimpse of the Cowboys and whether that trade of a No 1 draft pick for Amari Cooper was worth it. You know Jerry Jones, he will be in Jason Garrett's ear, saying, "get the ball to Amari". But, because it's in Dallas, and the Titans are struggling so much on offense – up against a good defense – I'm going to go with the Cowboys.
Week Nine Predictions
Every Sunday, Sky Sports is your home of the NFL in the UK, with three live games and Redzone and you can join in the conversation by making sure you follow us @SkySportsNFL for behind-the-scenes coverage, live fixture announcements and much more.
Source: Read Full Article