NFL Challenge: Fantasy analyst Adam Rank's Week Eight picks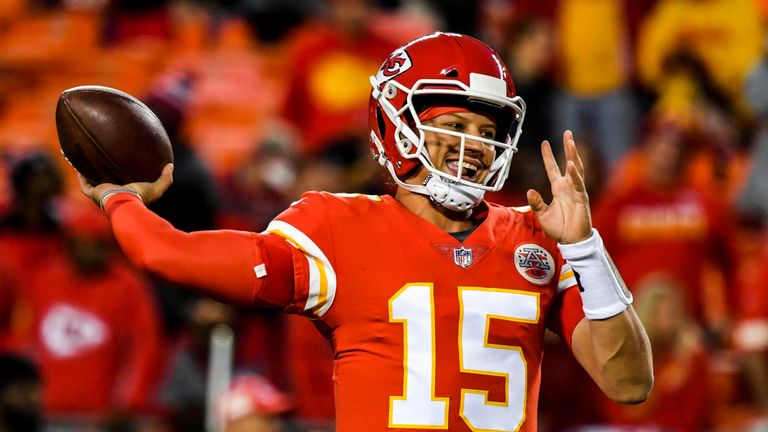 Fantasy analyst expert Adam Rank takes on the NFL Challenge, picking his team for Week Eight…
Each week you get to pick a passing offense, rushing attack, defense and special teams unit to pick up points for your team while, on top of that, you can select a quarterback, running back and wide receiver to score additional points. Register to play by clicking here.
Adam Rank: Week Seven points
Am I the only one who was upset with Mike Vrabel for going for the win at the end of regulation last week? Not that I hated the call. Far from it. I love when coaches don't play scared and go for the win. Justin Tucker proved later on that evening that extra-point attempts are anything but automatic. But, I really would have loved to see some overtime action because I needed a few extra points from Philip Rivers. I know, there is always a selfish fantasy angle with me.
Otherwise, it was a pretty entertaining game. I'm glad you all got a good one last week to make up for the Raiders earlier this year. And speaking of the Raiders, getting a first-round pick for Amari Cooper? Wow! That's like when you're trying to sell your car, and you set an unrealistic price just hoping to get somebody to negotiate. And then somebody shows up to not only pay full-price, but also kicks in a few extra pounds. It will be interesting to see what Cooper does for the Cowboys. I mean, other than dropping passes.
Kansas City Chiefs passing offense
I'm quite aware that I'm near my limit for the Chiefs passing offense, and I'm fine with it. As previously mentioned, the NFL changes rapidly from week-to-week so I'm going to cash in while the going is good. You never walk away from a hot craps table so, similarly, I'm keeping my chips in the game.
The Chiefs were again amazing on Sunday night, taking advantage of the Bengals. The Chiefs have scored 260 points through the first seven games of the season, the fifth-most in league history. Four of those teams reached the Super Bowl. I love the matchup against Denver. The Broncos were once one of the most-feared teams in the NFL, especially in the passing game, but not anymore. Those days are long past.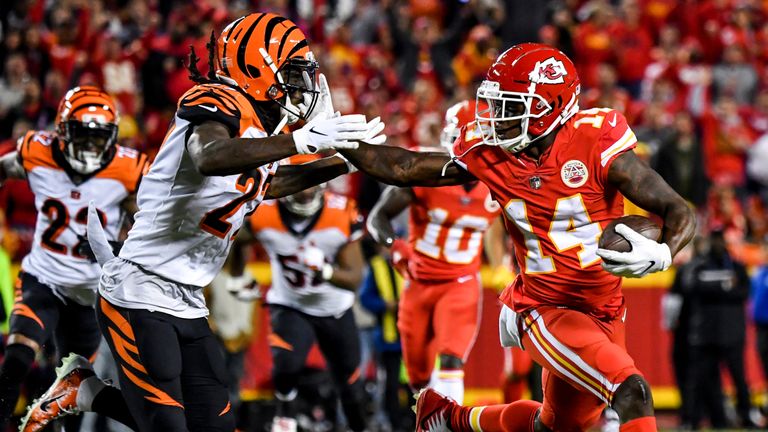 Spicy contrarian play: The Bengals at home against the Buccaneers. Tampa looked good against the Browns on Sunday. Either the Browns are a circus, or Mike Smith was the worst defensive coordinator in the game. But I'm still thinking this is an exploitable matchup for Cincinnati.
San Francisco 49ers rushing offense
The Cardinals defense has been exposed by some running attacks that aren't great. The Seahawks were thought to have the worst offensive line in football, and then Mike Davis had a huge outing against the Cardinals. Same for the Vikings and Latavius Murray.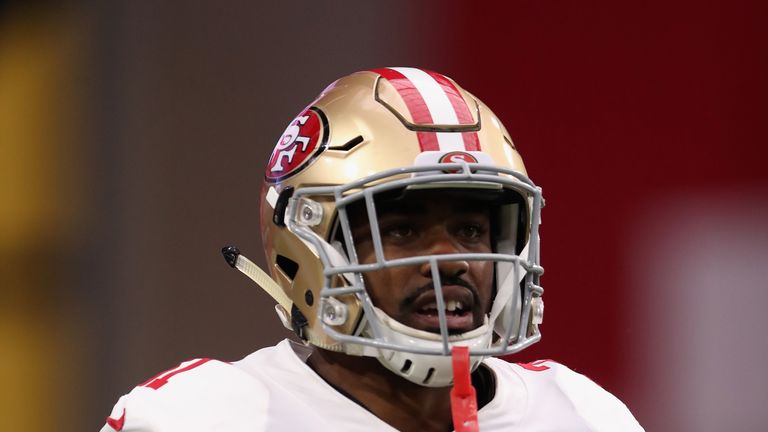 The 49ers were one of the most efficient teams on the ground heading into Week Seven, but that turned when Matt Breida was injured. His status should be monitored in the coming weeks, but I'm bullish on Raheem Mostert, who has the speed to excel in the Kyle Shanahan offense. You need that speed to get to the outside, and Alfred Morris doesn't have it. He kind of just saunters to the edge and gets gobbled up.
New England Patriots defense
The Colts were the best defense of the week, mostly because of the matchup that featured Derek Anderson at quarterback for the Bills. A quarterback they pulled out of semi-retirement to start. Anderson had been on vacation when he got the call. Seriously, the dude was hanging out on holiday, watching Disney films with his kids when he was asked to rejoin the NFL. He knew the words to the song "You're Welcome" from "Moana" better than he knew the Bills' playbook. I don't expect much of an improvement against the Patriots, even though New England was torched by Mitch-a-polooza himself, Mitch Trubisky. But then again, Trubisky is the best quarterback in the game. (Did I ever mention I was a Bears fan?)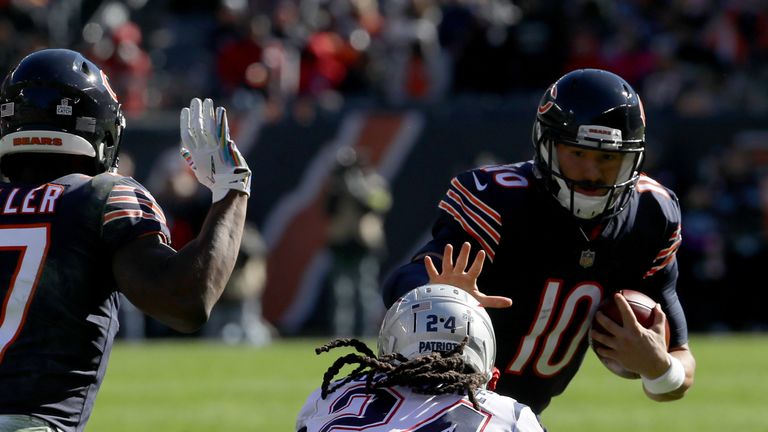 Green Bay Packers special teams
I had Mason Crosby two weeks ago, coming off his terrible game in Detroit. And he ended up winning some leagues for me, so I feel like I owe him this.
Patrick Mahomes, QB, Kansas City Chiefs (Captain)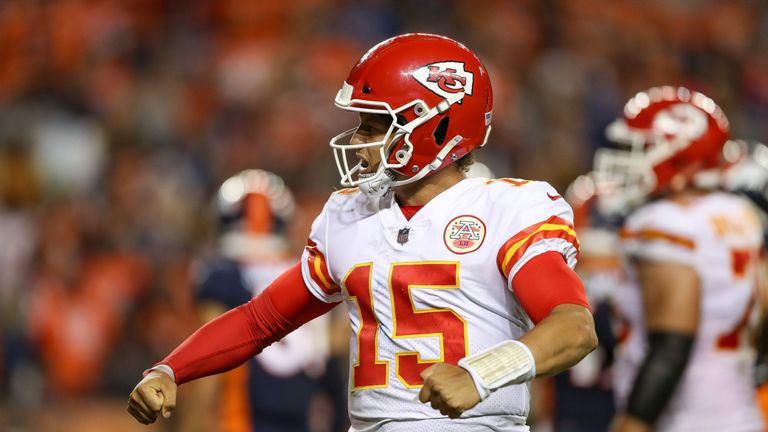 I'm going to double-down with the Chiefs here as I want to continue to be on this bandwagon. I want people to know I was there. Kind of like the way I saw Lady GaGa when she was an opening act and I want everyone to know I was there from day one. I'm talking like before Poker Face and everything. But here's what you need to know about Mahomes. He had another four-touchdown game against the Bengals. He leads the NFL with four games with at least four touchdown passes this season. Peyton Manning's first four-touchdown pass game happened during the 35th game of his career. Manning is the NFL's all-time leader with 539 touchdown passes.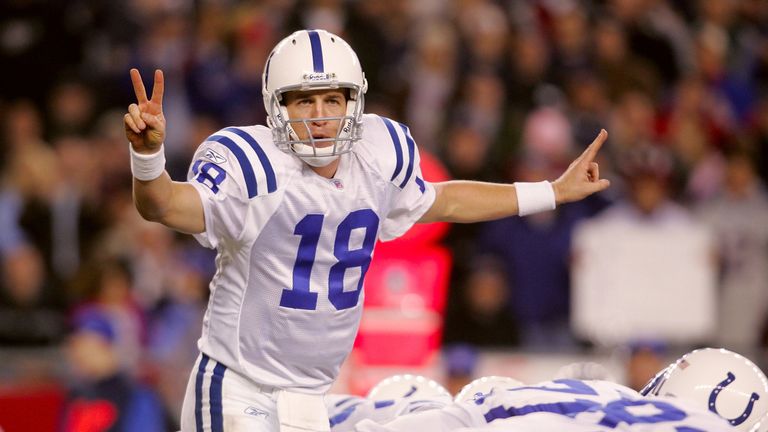 Mahomes has passed for more than 300 yards in six consecutive games this year. Dak Prescott has three in his entire NFL career. I mean, it's not like he's played forever, it's just worth noting. But Mahomes is the youngest player to have six consecutive games with at least 300 passing yards.
I'm going to give you one more note. Mahomes threw for 358 yards and four touchdowns in the team's latest win. That performance boosted his passing totals to 2,507 yards and 22 touchdowns through eight NFL games (including one last year). That broke the record of yards set by Andrew Luck and touchdowns set by Kurt Warner.
If you've burned through all of your Mahomes availability, Kirk Cousins has a really nice matchup at home against Drew Brees and the Saints. In fact, both quarterbacks in that contest should be good to go. If you're one of those who likes to squirrel away their starts for later in the season, you can feel comfortable with both signal callers here.
Sneaky start: Andy Dalton. Great matchup. And Dalton is the kind of guy who will burn you one week with a great matchup, and then rebound with four touchdowns the week that everyone has given up on him.
Todd Gurley, RB, Los Angeles Rams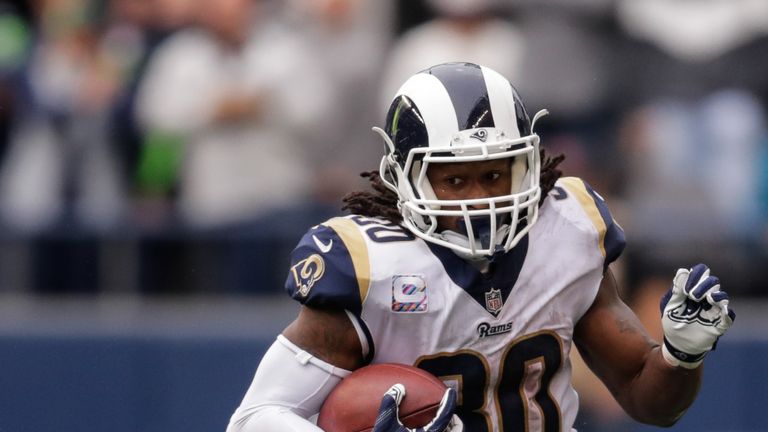 Another player I'm dangerously close to the limit on. But I don't care. I like the matchup against the Packers. Oh, who am I kidding? There is no matchup that would scare me off Gurley at this point. The 49ers were doing well against the run, and they did hold Gurley to 63 rushing yards. BUT, he still ran for a pair of touchdowns. He also caught four passes for 23 receiving yards and a TD.
Gurley became the third different player in NFL history with at least 14 touchdowns in the team's first seven games of the season. The other two were Jim Brown in 1958 and Priest Holmes in 2004. Now, I'm not sure if they were playing fantasy football in the 1950s, but I'm assuming Brown was a league-winner for most people. Similarly, for anybody playing in traditional leagues, Gurley is carrying you to the playoffs by himself.
Sneaky start: Kareem Hunt. He's a good option, coming off a huge Sunday night game against the Bengals. The Chiefs need to start relying on the run more in the coming months as we get closer to winter. I mean, they can't keep throwing the ball all over the field like this can they?
Adam Thielen, WR, Minnesota Vikings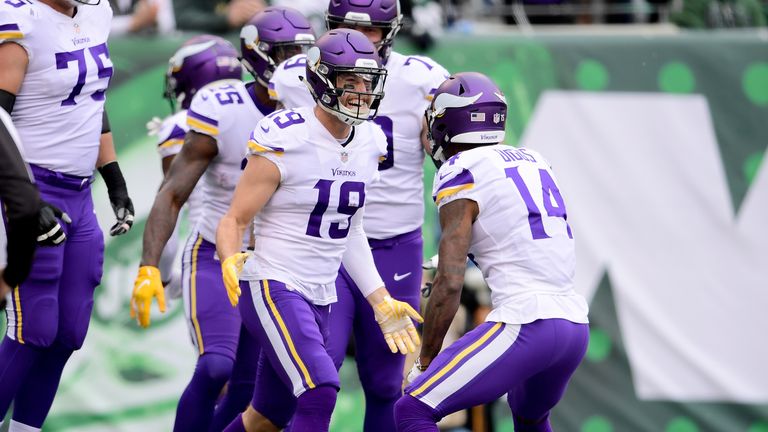 Thielen became just the second player in NFL history with at least 100 receiving yards in each of the team's first seven games of the season. The other player is the well-known Charley Hennigan with the 1961 Houston Oilers. Thielen is also one game shy of tying the all-time single-season NFL record held by Calvin Johnson.
Thielen has 67 receptions, which is the most in this opening stretch in NFL history. Julio Jones and DeAndre Hopkins had 58 in 2015. He has beat that mark by NINE! That's quite an amazing run for Thielen. Maybe somebody will want to cover him some time. Thankfully I was all over Stefon Diggs earlier this year and had him ranked higher than Thielen to start the season. I'm feeling pretty great about that.
Spicy start: Emmanuel Sanders. He's got the Chiefs, yo.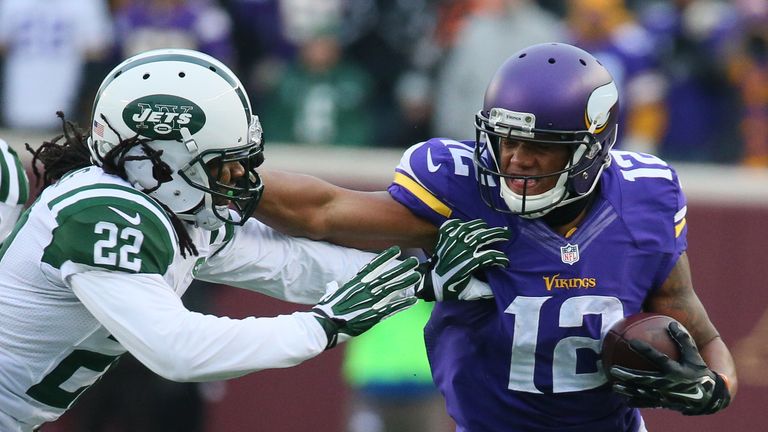 Click here to register to play NFL Challenge.
Source: Read Full Article