Maryland Punter Says Teammates Beat Him Up For Talking To Investigators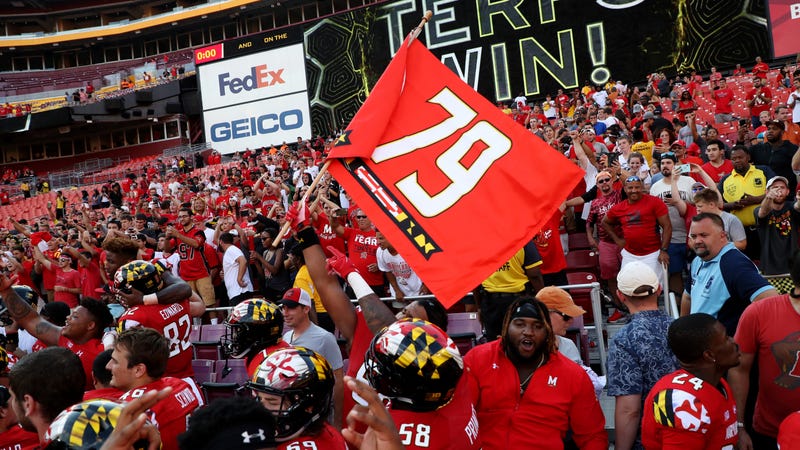 The Baltimore Sun is reporting that during Tuesday's football practice, which was presided over by briefly reinstated and then subsequently fired head coach DJ Durkin, Maryland punter Matt Barber was attacked by teammates who believed he spoke to investigators looking into the death of Jordan McNair and Durkin's handling of the team.
The Sun was able to speak with Barber, who said the practice began with a handful of his teammates taunting and throwing footballs at him. It wasn't until the end of practice that he says the attack occurred:
Toward the end of the practice, another player attacked Barber, attempting to punch him in the face, Barber said. While the two teammates were fighting, others tried to intervene and grabbed Barber's arms behind his back, he said. That allowed the other player to punch Barber repeatedly in the face, leaving him with a black eye, needing multiple stitches on his forehead and a dislocated shoulder, Barber said.
"My jersey was bloody," Barber says. "I had blood all over my hands."
The Sun did not name Barber's alleged attacker because they were not able to reach him for comment. Barber was reportedly wearing a bandage around his head and had his arm in a sling when he spoke to the paper on Wednesday morning.
[Baltimore Sun]
Source: Read Full Article