Le'Veon Bell ineligible for rest of NFL season after failing to report to Pittsburgh Steelers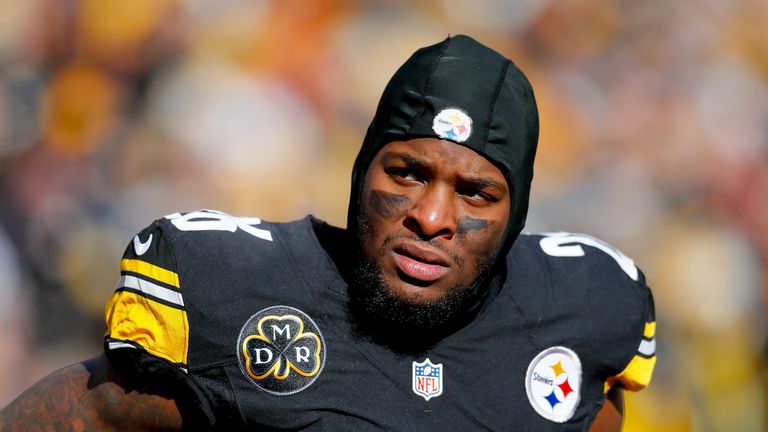 Pittsburgh Steelers running back Le'Veon Bell did not report to the team before Tuesday's deadline meaning he is ineligible to play the rest of the season.
Bell, who has held out the entire year since being franchise-tagged for the second straight time, will forfeit the entirety of his £3.47m tender and not play at all in 2018.
He already had sacrificed more than £6.56m by missing the first 10 weeks of the season.
Head coach Mike Tomlin told reporters earlier on Tuesday that he had no expectation as to whether or not Bell would report.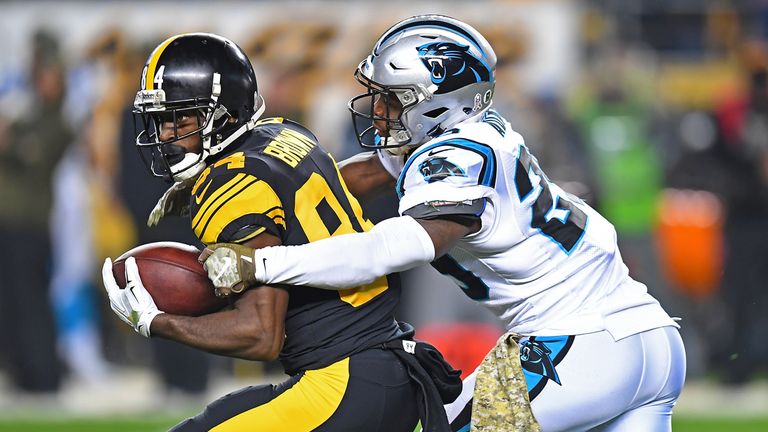 "I've told you guys and I've told you guys consistently, a reaction comes from me if and when he walks in the door," Tomlin said.
"Until that happens, I'm business as usual and focused on those that are here and working, and appropriately so. That way I don't waste my time and theirs."
Asked about the possibility of Bell not showing, Tomlin said: "So be it."
Live NFL
November 16, 2018, 12:30am
Live on
Bell is set to hit free agency in March. The Steelers are unlikely to tag him for a third consecutive year, which would cost more than £15.4m, but some reports have said they plan to use the transition tag, which would cost around £7.71m while allowing Pittsburgh to match any offer Bell gets from another team.
A three-time Pro Bowl selection and two-time first-team All-Pro, Bell is the first player to sit out an entire season on the franchise tag since Washington Redskins defensive lineman Sean Gilbert in 1997.
The Steelers will move forward with second-year back James Conner as the starter. Conner, who is currently in the concussion protocol, has 771 yards (4.7 average) and 10 scores on the ground this season, along with 39 catches for 387 yards and a score.
Tomlin said he expects Conner to be cleared from the concussion protocol by Wednesday, allowing him to play at the Jacksonville Jaguars on Sunday.
Source: Read Full Article