Investigation Finds Toxic Culture At Maryland Football, Concludes Program's Culture Isn't Toxic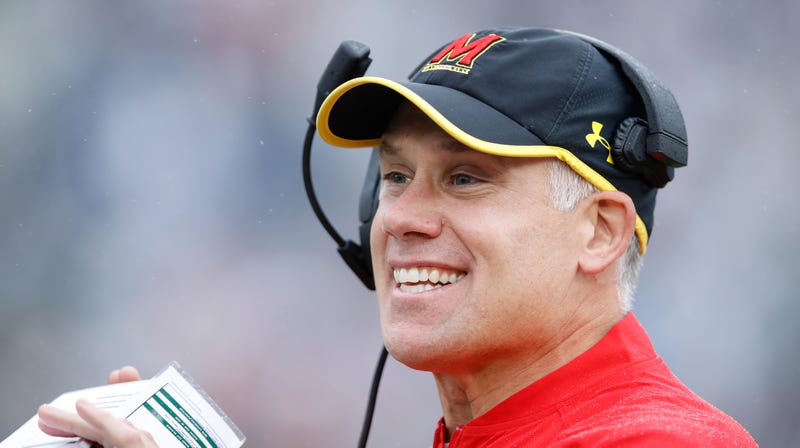 The Washington Post has gotten its hands on the long-awaited findings of an investigation into the University of Maryland's football culture, which was spurred by the death of 19-year-old player Jordan McNair during a team workout. The report officially concludes that the team does not have a toxic culture while describing incidents that sure as hell seem to belong to a toxic culture.
The investigation was carried out by an eight-person commission that interviewed 55 former players, 24 parents, and 60 current and former athletic department staffers. The resulting report couldn't even get through a one-sentence summary of its findings without undermining itself. From the Post:
"The commission found that the Maryland football team did not have a 'toxic culture,' but it did have a culture where problems festered because too many players feared speaking out," according to a copy of the report obtained Thursday by The Washington Post.
The tension between the report's conclusion and what it actually describes only heightens as you get further into the details. In addition to making players feel afraid to voice their concerns, Durkin allowed strength coach Rick Court to terrorize them with impunity:
Durkin advertised an "open door" policy, but many players and assistants felt this did not extend to those whose opinions did not align with Mr. Durkin's. Some coaches feared sharing criticisms about Mr. Court."
Court was "was effectively accountable to no one," the report states, and never received a performance review. The commission met with Court and his attorney times during its investigation and ultimately found that Court "on too many occasions, acted in a manner inconsistent with the University's values and basic principles of respect for others," according to the report.
"This included challenging a player's manhood and hurling homophobic slurs (which Mr. Court denies but was recounted by many). Additionally, Mr. Court would attempt to humiliate players in front of their teammates by throwing food, weights, and on one occasion a trash can full of vomit, all behavior unacceptable by any reasonable standard. These actions failed the student-athletes he claimed to serve," the report states. At another point, investigators wrote: ""There were many occasions when Mr. Court engaged in abusive conduct during his tenure at Maryland, as we document. While some interviewees dismissed this as a motivational tactic, there is a clear line Mr. Court regularly crossed, when his words became 'attacking' in nature."
Advertisement
This is a football program that managed to kill one player during the course of a brutal workout, employed a strength coach who physically and psychologically tormented his players, and was led by a head coach who didn't care enough to put a stop to any of it. It's hard to see how any of that adds up to a culture that can be described as anything but toxic.
[Washington Post]
Source: Read Full Article