Green Bay Packers 17-31 New England Patriots: Tom Brady beats Aaron Rodgers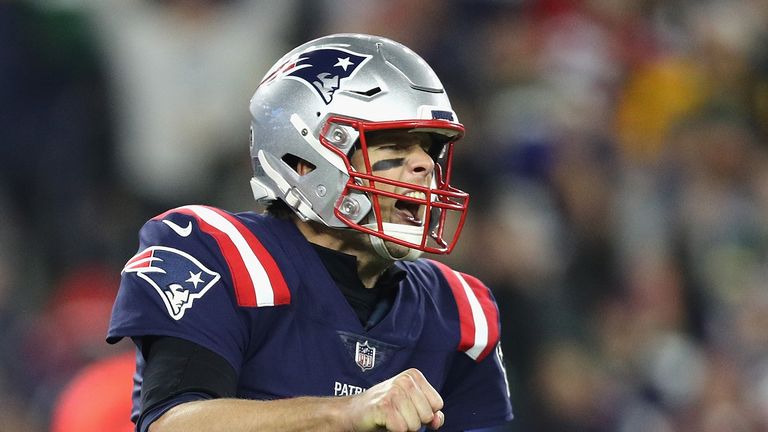 Tom Brady threw for 294 yards and a touchdown to lead the New England Patriots to a 31-17 victory over Aaron Rodgers and the Green Bay Packers on Sunday night.
Rodgers himself threw for 259 yards and two TDs in only the second ever meeting of the two great quarterbacks, but it wasn't enough for the Packers as 14 unanswered fourth-quarter points saw the Patriots streak clear.
James White opened the scoring for New England with the first of two short-yardage touchdowns on the night for him and, after the two teams traded a couple of field goals, Rodgers tied things up with a two-yard scoring strike to No 1 target Davante Adams.
The Patriots retook the lead before half-time on the strength of Cordarrelle Patterson's five-yard touchdown run, but Rodgers again brought Green Bay level with a 15-yard pass to tight end Jimmy Graham in the third quarter.
At 17-17, and with the Packers driving deep into Patriots territory looking to take the leade later in the third, Aaron Jones crucially lost a fumble for Green Bay.
New England made them pay, as receiver Julian Edelman hit White on a 37-yard catch-and-run to set up White's second score, and then on the Patriots' next possession, Brady connected with Josh Gordon for a 55-yard TD to ice the win.
It is the sixth-straight victory on the season for the Patriots (7-2), while the Packers (3-4-1) lose further ground in the NFC.
FIRST QUARTER
Packers 0-7 Patriots: James White eight-yard touchdown run (Stephen Gostkowski extra point good)
Packers 3-7 Patriots: Mason Crosby 29-yard field goal
SECOND QUARTER
Packers 3-10 Patriots: Gostkowski 28-yard field goal
Packers 10-10 Patriots: Aaron Rodgers two-yard touchdown pass to Davante Adams (Crosby extra point good)
Packers 10-17 Patriots: Cordarrelle Patterson five-yard touchdown run (Gostkowski extra point good)
THIRD QUARTER
Packers 17-17 Patriots: Rodgers 15-yard touchdown pass to Jimmy Graham (Crosby extra point good)
FOURTH QUARTER
Packers 17-24 Patriots: White one-yard touchdown run (Gostkowski extra point good)
Packers 17-31 Patriots: Tom Brady 55-yard touchdown pass to Josh Gordon (Gostkowski extra point good)
Game's key stats
Source: Read Full Article