Bills' Dion Dawkins Scores Wide-Open Fat Guy Touchdown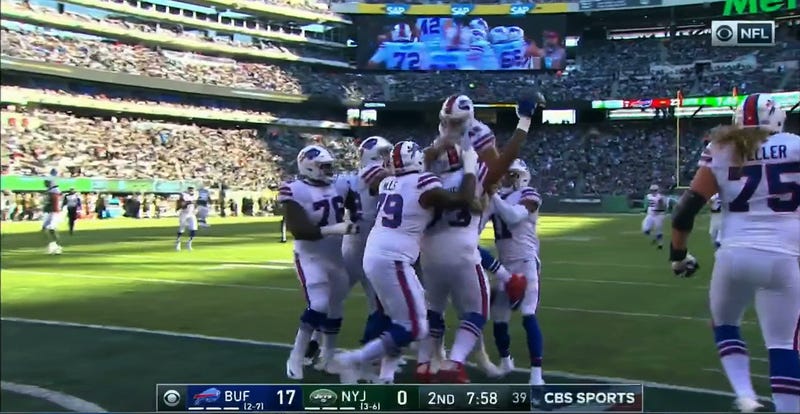 The Bills are currently dominating the Jets despite the fact that their fourth starting quarterback of the season, Matt Barkley, had not played a regular season game since Jan. 1, 2017. Buffalo clearly recognized that its opponent wasn't going to stop anything today, so the oh-so-reliable fat guy touchdown play was dialed up on a first-and-goal from New York's seven-yard line. No one on defense saw tackle Dion Dawkins report as an eligible receiver, leaving him wide open for the score.
With this season pretty much lost, Buffalo should consider only scoring fat guy touchdowns from here on out. It's something the league is seriously lacking and no one would see it coming.
Source: Read Full Article