Aaron Rodgers vs Tom Brady: Rob Ryan previews Sunday's battle of the GOATs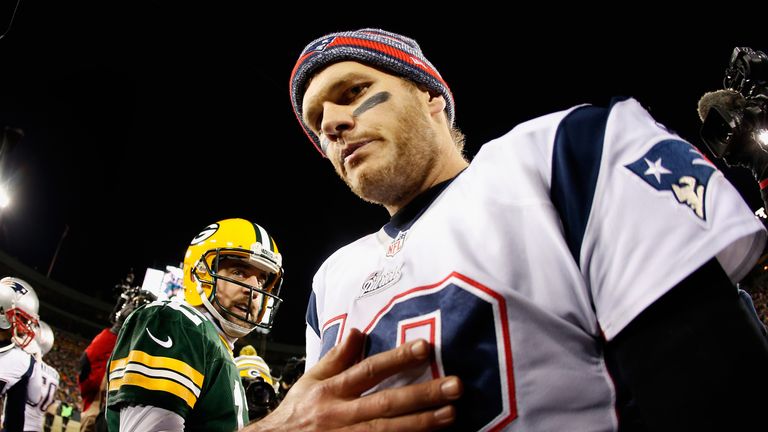 Aaron Rodgers and Tom Brady meet for only the second time in their storied NFL careers on Sunday night – live on Sky Sports Action from 1.10am – and so ahead of the match-up, former NFL defensive coach Rob Ryan takes a closer look at the greatness of both quarterbacks…
Both of these quarterbacks are unbelievable.
It's incredible this is only their second-ever meeting. I don't know how the schedule-makers missed that? With Brady now 41, it could also be the last time they'll play each other.
Patriots 21-26 Packers (Week 13, 2014)
All-time greats
These two guys are as good as there has ever been. If they're not No 1 and No 2 all time, they're at least in the top three or five.
They're both great competitors. They're both extremely accurate passers and they have both won Super Bowls relatively by themselves. You put them in any situation, with any team, with any set of receivers, and they're still going to excel. That's what makes them great.
Rodgers-Brady comparison
Brady is in a class by himself. He has been to more, and won more, Super Bowls than anybody. I'm putting him ahead of Joe Montana – who won four Super Bowls with the San Francisco 49ers and was his hero. I'm putting him ahead of everybody.
QB comparison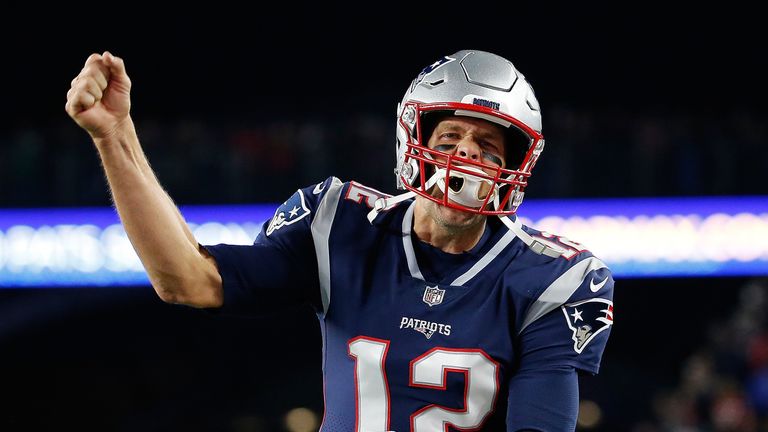 Similar to Montana, Brady's such a cerebral quarterback. His preparation is beyond everybody else. Trust me, it really is. I know there's a lot of other guys in the league notorious for staying late, studying – Drew Brees is historic for his preparation – but there is only one Brady.
In New England, he's in a game-plan system. The Patriots game-plan better than anybody else – it's not even close – and so you may see an entirely different offense one week than you see the next. Brady simply has to be smart, to be able to take in all of this information.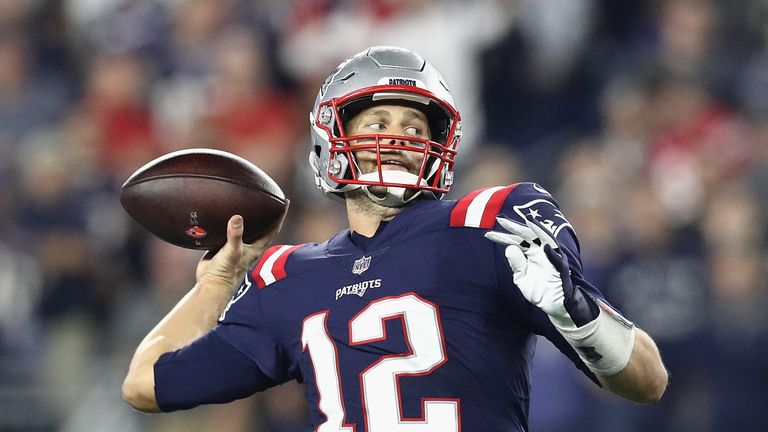 As for Green Bay, you're going to know their offense. There may be a sprinkling of new plays, a couple of new wrinkles but, in the main, they have their form of offense.
Don't get me wrong, Rodgers is a smart guy too. But what he has is the great arm talent, arguably the best pure passer of a football ever.
Now, there have been guys with great arm talent before, Dan Marino, John Elway etc. But what makes this guy so good is he has pretty much carried this team on his shoulders by himself.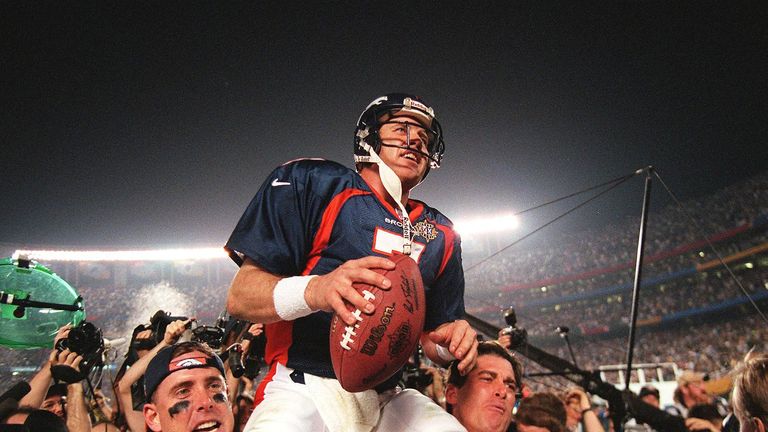 Historically the Packers have not had a great defense while Rodgers has been the quarterback, so it's tougher for him to get to all of these Super Bowls that Brady has. Not that he's not deserving of that level, because he's an unbelievable talent.
I think the Packers are a bigger threat this year because, with Mike Pettine as coordinator, they finally have a defense playing better.
How to stop them?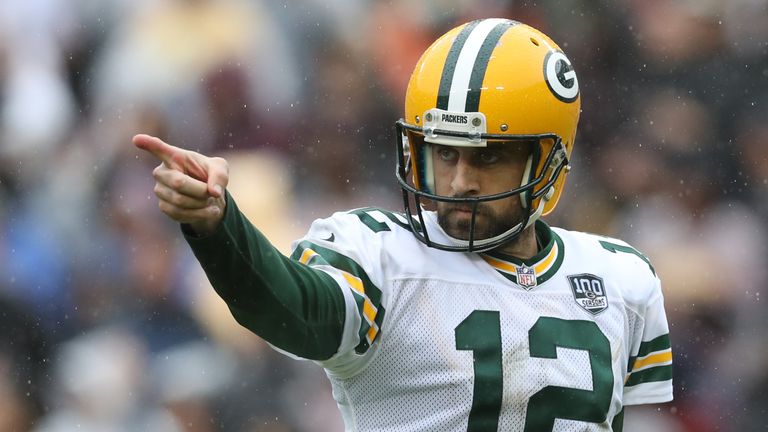 I've been fortunate enough to beat both of these guys before, as a defensive coordinator. It's not easy!
You've got to have some success on the other side of the ball, run the football and try to keep both of them on the sideline. That's still the best remedy.
But, when you're matched up against Brady, in particular, you have to make him post-snap read you. He's too smart and so if you don't make the game challenging for him mentally, you're going to get destroyed. He and offensive coordinator Josh McDaniels as a combination is brutal.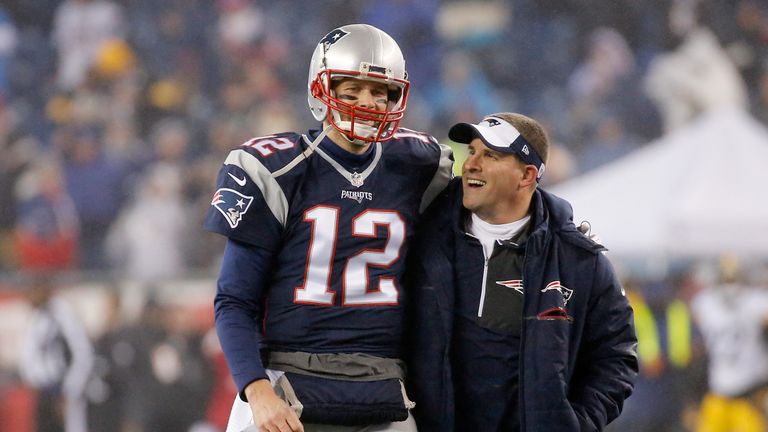 You have to buzz the tower, constantly have to hit him, be at his feet, get him uncomfortable. The more you do that, the more you make him hold on to the ball and try to figure out the coverage, and so the better your chance.
If you're not lying, you're not trying against Brady. You have to lie to him about what defense you're in, because he is too good.
For Rodgers, it's more about timing. You've got to re-route his receivers, knock them off course, disrupt the timing of the passing game. No-one is throwing more three-step drop passes than the Packers are, so you've got to take that away from them.
Live NFL
November 5, 2018, 1:10am
Live on
Also, you've got to disrupt the timing of Rodgers and the offensive line – you've got to show them all kinds of pressures, play more perceived pressure than actual pressure.
What I mean by that is, he's going to think, 'I need to get rid of the ball', because he sees pressure coming, but it's just perceived pressure, so he's getting rid of the ball too quickly and disrupting the receivers. As a result, he'll start holding onto it longer and that's when you can get him.
Don't give them the ball late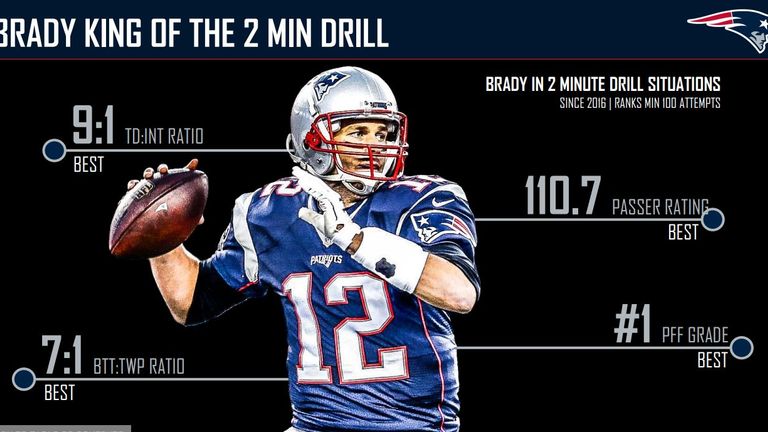 Also, Rodgers can run. He's banged up now, but it's critical you don't allow him to scramble. Despite that, on third down, I still think Brady is better than Rodgers. I don't care what the stats say.
But, with a minute to go, you don't want to give the ball to either of these guys. Every time they get on the field, especially late in the game, you get their very best.
It's tough to compare the two of them, as they're both phenomenal. But, if I had to push all of my chips into the middle of the table, I'm going with Brady.
He won me two Super Bowls in that exact scenario – two-minute drives to win the game late, he won them both.
Every Sunday, Sky Sports is your home of the NFL in the UK, with three live games and Redzone and you can join in the conversation by making sure you follow us @SkySportsNFL for behind-the-scenes coverage, live fixture announcements and much more.
Source: Read Full Article