Aaron Rodgers' touchdown pass to Jamaal Williams hailed as 'one of the best ever' by Matt LaFleur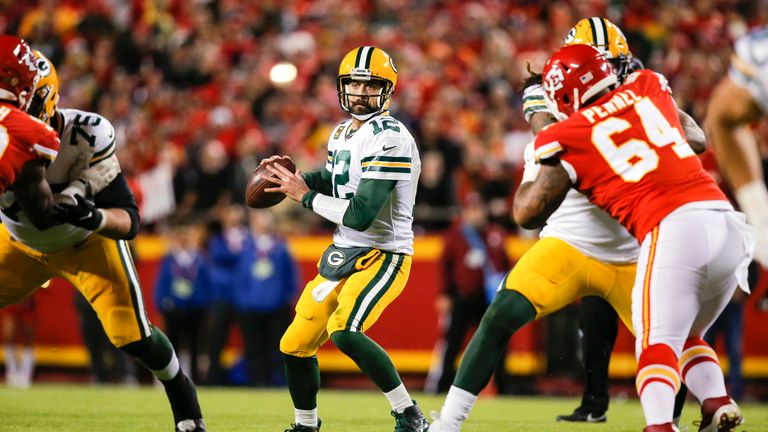 Packers head coach Matt LaFleur called Aaron Rodgers' touchdown pass to Jamaal Williams one of the best he had ever seen.
With Green Bay and Kansas City tied at 17-17 and the Packers facing a third-and-one at the Chiefs' two-yard line, Rodgers produced a special play.
Rodgers stars in Packers win over Chiefs
49ers rout Panthers to stay unbeaten
Kupp leads Rams past Bengals at Wembley
Under pressure in the pocket, he back-tracked all the way to the 17-yard line and with two defenders bringing him down, it looked like he was just tossing the ball away to safety – even the announcers thought he was throwing it away!
However, the ball fell perfectly into the arms of running back Jamaal Williams – who was racing to the corner of the end zone – for a Packers' touchdown.
Green Bay went on to win 31-24 and after the game, LaFleur admitted he thought Rodgers was throwing the ball away and said: "That was one of the best – if not the best – pass I have ever seen live, in person. That was incredible. I couldn't believe it."
Source: Read Full Article