These 8 NBA coaches are already feeling hot seats to start 2018-19 season
Six games in and the only team in the NBA without a win, Cavs owner Dan Gilbert pulled the plug on coach Tyronn Lue and replaced him (temporarily, at least) with Larry Drew. Because it came before Halloween, the first coaching firing of the season sent shockwaves throughout the NBA, but there figures to be more coming.
Here are some coaches who find themselves starting the 2018-19 season on varying degrees of hot seats, according to a number of general managers and NBA executives who spoke with Sporting News in recent days.
NBA POWER RANKINGS: Bucks, Warriors fight for top spot
Terry Stotts, Trail Blazers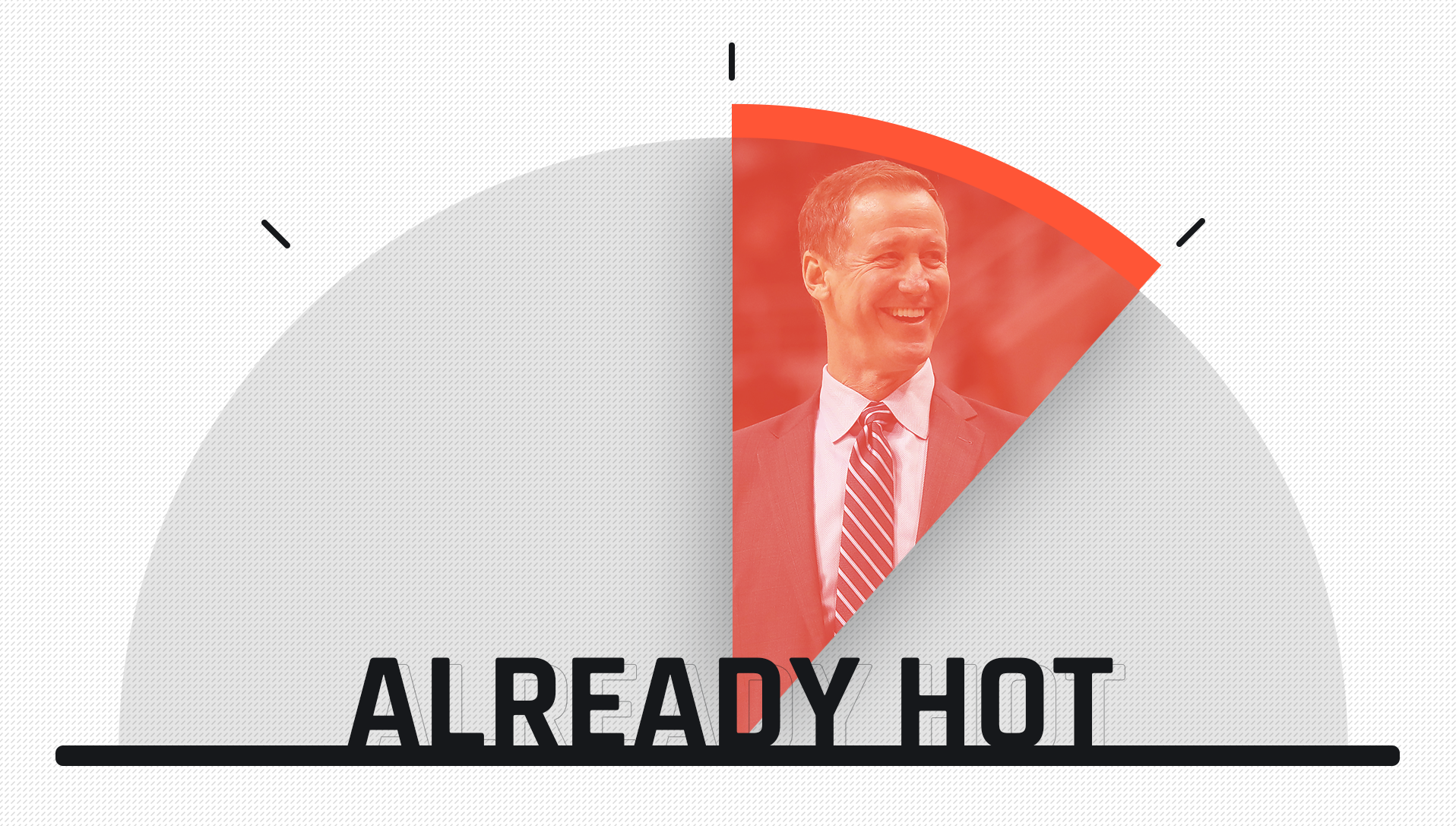 After his Trail Blazers, No. 3 in the West, were shockingly swept from the 2018 playoffs in the first round by the underdog Pelicans, Stotts gave serious thought to leaving. He had Phoenix in mind, as the Suns were looking for a head coach and had identified Stotts as a leading candidate. But they were denied permission to interview Stotts, leading some to think he was on firm ground back in Portland.
Perhaps not, as Stotts' wishes to get an extension were turned down by Paul Allen, according to Portland sources.
With this season and next season to go on his contract, Stotts' position is now considered tenuous by rival GMs and scouts. One big reason: Allen's recent death has put a cloud over the franchise. Allen's sister, Jody, has maintained a large presence with the Seattle Seahawks, also owned by her brother. All signs point to her continuing to keep the football team in the family. But over the years, she has had virtually no relationship with the Blazers, leading to speculation that Vulcan Inc., Paul Allen's company, could put the team up for sale in the near future.
"Right now, it's all in limbo in Portland because no one knows what the Vulcan people are going to do," one Western Conference executive said. "If the team gets put up for sale, then there could changes that extend to the top basketball people, above Stotts."
MORE: Lillard silences heckler with 34 points in one half
What else is working against Stotts?
Despite their playoff seeding last spring, the Blazers were a 49-win team, just three more wins than the No. 9 Nuggets. Saddled with some bad contracts, the Blazers did nothing in the offseason to give Damian Lillard and CJ McCollum more help in the ultra-competitive West.
Portland is off to a solid 6-2 start in Stotts' seventh season, but this core group might have hit its ceiling.
Luke Walton, Lakers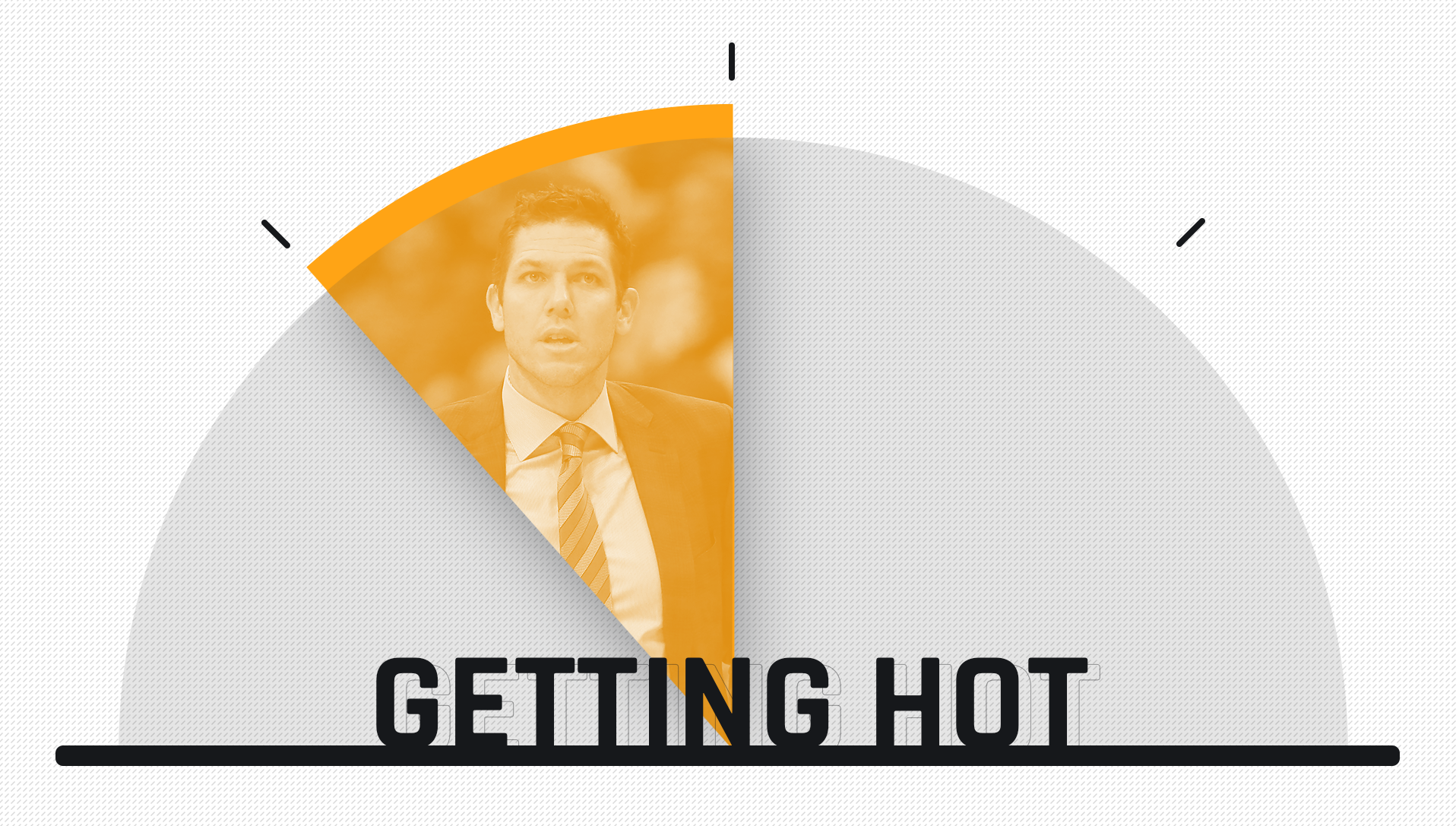 A year ago, Walton's biggest headache came off the court in the form of LaVar Ball. Now, the leader of the Big Ballers has been replaced by LeBron James.
After a recent loss to the Spurs, LeBron seemed to accept the fact that he isn't going to do a lot of winning in his first season in purple and gold. Playoffs? Yes, the Lakers should compete for one of the final spots in the West. They won 35 games last season, have Brandon Ingram, Lonzo Ball, Kyle Kuzma and Josh Hart and added the No. 1 player in the sport. So Walton had better get them into the playoffs. But landing a top-four seed in the West? James doesn't have a Kyrie Irving or Dwyane Wade next to him, and the Lakers' lack of perimeter shooters has already been telling in some of their losses.
"I know what I got myself into," James said. "It's a process. I get it. And it will be fine."
Until it isn't fine — and then Walton will be the one who takes the blame, just as David Blatt did in Cleveland, and just as LeBron wanted early in his Heat days when he pushed for Pat Riley to bump Erik Spoelstra off the bench.
"The difference is that Pat Riley is a former coach and his guy is Erik, and he was not going to be bullied into doing what LeBron wanted," said one Western Conference GM. "Magic doesn't think like Riley. He'll be influenced by LeBron. Remember: Magic also had a coach fired when he was playing. He knows how it works."
The big question is if Walton gets to coach next season, when the Lakers think they're going to get an established No. 2 star to pair with James. Although there is a lot of talk that stars want to stay away from James, they believe the Laker brand will help them get Kevin Durant, Kawhi Leonard or Klay Thompson.
Of course, Lue's name might come up now, if and when the Lakers make a coaching change. Like Walton, he's a former Laker from the Shaq-Kobe championship days. Lue has direct ties to James, having coached Cleveland to the 2016 title and the last three Finals.
MORE: Lonzo Ball trying to get more "engaged"
What else is working against Walton?
He was signed to a five-year, $25 million deal in 2016 by the Jim Buss-Mitch Kupchak regime that was later replaced by Magic and GM Rob Pelinka. Walton won titles in the Kobe Bryant Era as a player and is part of the Laker family.
But LeBron is the newest member of the family, and he holds the power now. As another executive surmised, "Walton will stay until it's time to shift the blame and appease LeBron."
Tom Thibodeau, Timberwolves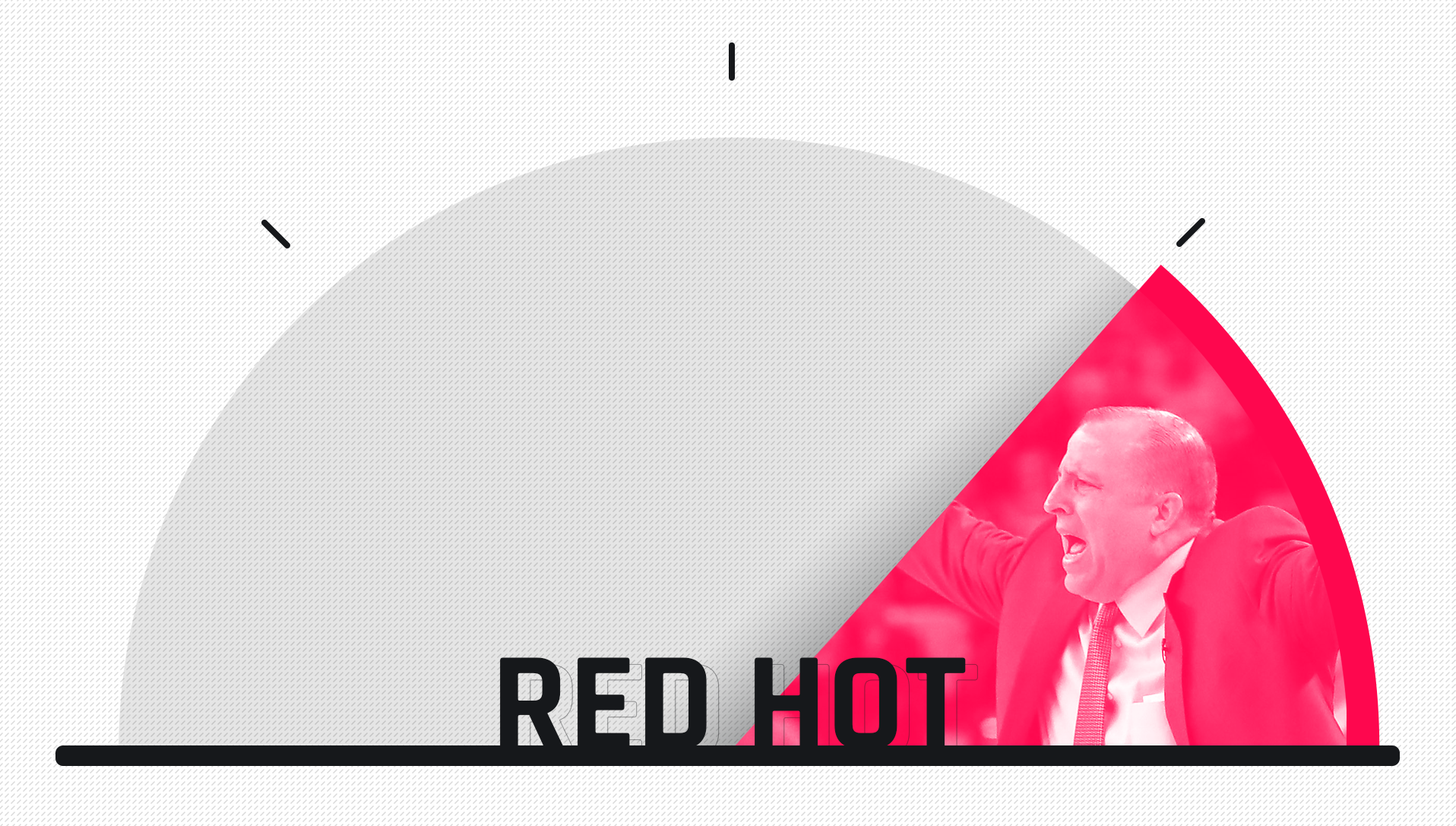 Thibodeau is under orders from Timberwolves owner Glen Taylor to trade Jimmy Butler, which is about the last thing the team president-coach wants to do as he starts the third year of a five-year, $40-million deal.
He sent Zach LaVine, Kris Dunn and a top-10 pick (Lauri Markkanen) to Chicago to bring in a player he reveres, for the express purpose of getting Karl-Anthony Towns to play defense and Andrew Wiggins to live up to his $147 million extension. Butler's maniacal M.O. has been to bully his younger teammates to the point where there's intense dislike between Butler and the kids. This might be the worst locker room in the NBA.
Not that Thibodeau seems to mind. He's got a mandate from Taylor to improve on last year's eighth-place finish and make a better playoff showing after last spring's quick five-game loss to the Rockets, so he sees Butler as his most important player. Until he's traded, Butler also relishes his role.
The Rockets are getting nowhere with Thibodeau by offering Brandon Knight and Marquese Chriss, along with four first-round draft picks. Thibs sees those two players as dead-weight, sources say, and instead has his eyes on Eric Gordon and PJ Tucker. Perhaps a surprise team — the slow-starting Sixers lead the list — will get involved late. Philly has Miami's unprotected first-rounder in 2021 and had hoped to trade it in a package to the Spurs for Kawhi Leonard.
TRADE RUMORS: Should Rockets go all-in on Butler?
What else is working against Thibodeau?
When he was with the Bulls, he wasn't very popular within the team's offices. He was viewed as arrogant and standoffish. Now, his same basketball-only tunnel vision hasn't made many friends within the Minnesota franchise.
League execs expect that will lead Taylor to make a move after this season to bring in someone with strong Timberwolves ties, like Chauncey Billups, to run the team.
Mike Malone, Nuggets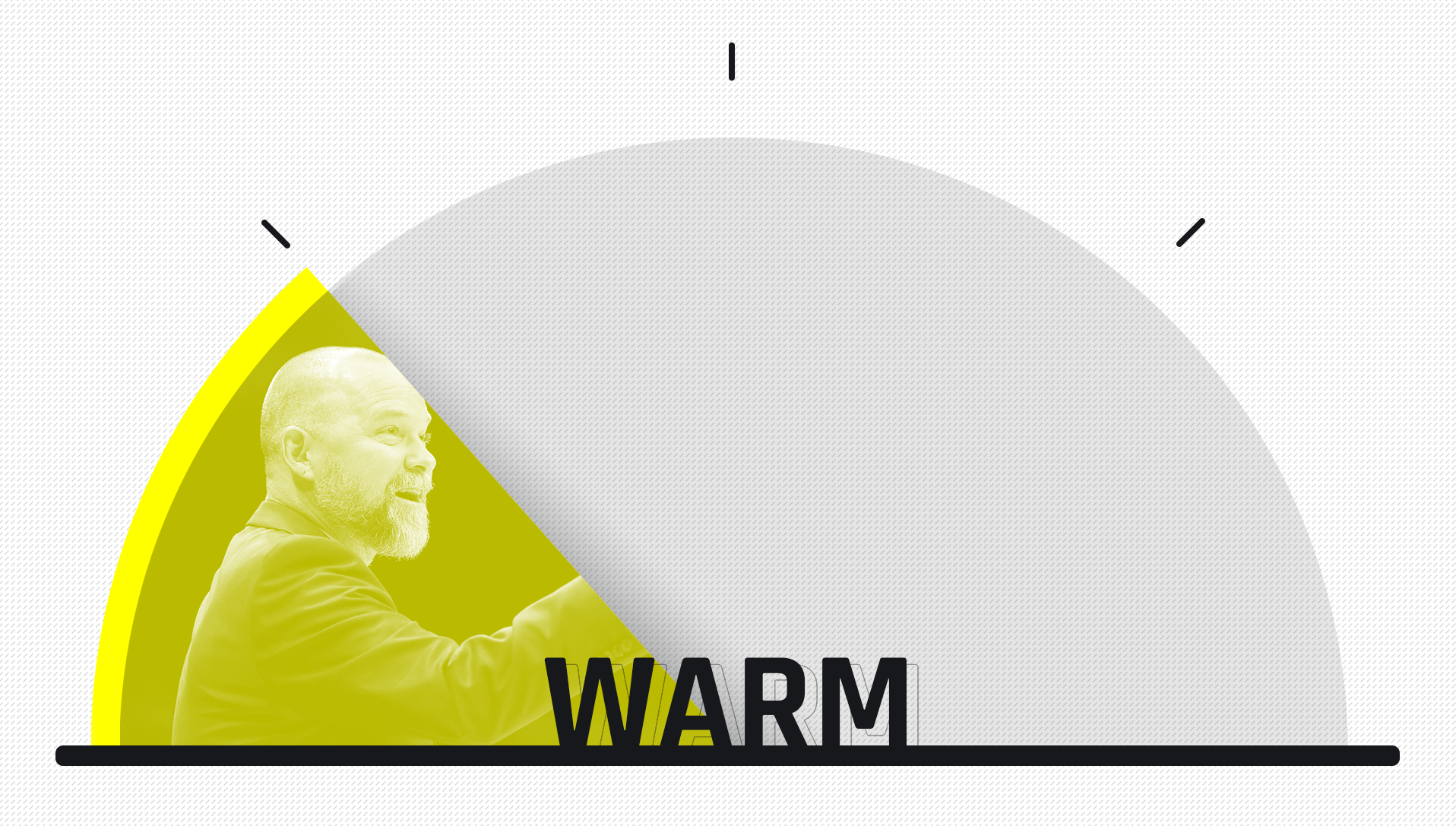 After five straight lottery finishes, owner Stan Kroenke expects to get back into the playoffs in 2019. The Nuggets told Malone that he had to make the postseason before he started his fourth season in Denver. Then they gave him a two-year extension, worth round $5.5 million. Sounds like he's on very good footing.
But for Kroenke, whose stable of sports franchises starts with the Los Angeles Rams and whose net worth has been placed by Forbes at $8.5 billion, that's an easy go-away check to write.
Last spring, Malone's bid to get the team to its first postseason since 2013 was derailed largely by Paul Millsap's three-month absence due to a wrist injury. With rising star Nikola Jokic leading the way, most executives agree that Denver has as good, if not an even better chance, of making the playoffs than the Lakers.
"The thing that Mike has going for him is that the players really love him," one Eastern Conference executive said.
MORE: Which big men could soon hit trade market?
What else is working against Malone?
Except for Millsap and Isaiah Thomas, still recovering from hip surgery, he has a lot players who have never won. Whether they're willing to defend on a nightly basis and sacrifice for the good of the team remains unknown, but a 7-1 start is a good sign.
Dave Joerger, Kings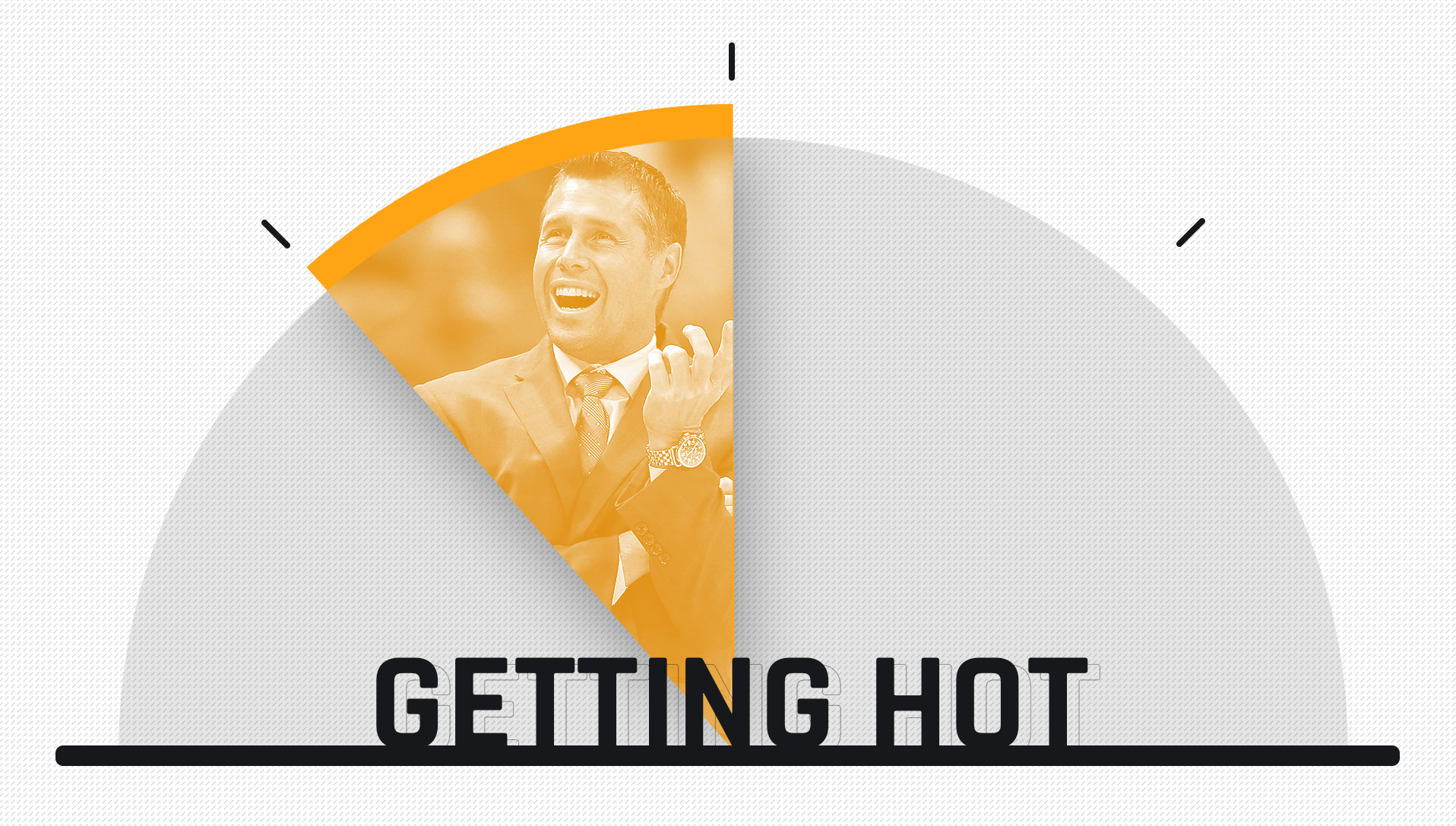 The last time the head coach of the Kings was allowed to complete a third season? You have to go back nine coaches to 2006 and the glory days of Rick Adelman, when the Kings made eight straight playoff appearances. Since then, the team was sold to Vivek Ranadive in 2013, and there's been nothing but upheaval on the bench.
That's why Joerger, starting his third season in Sacramento, is in a warm chair. He's trying to win with a team that doesn't have a player making more than $12 million and didn't get a lot in return from the Pelicans in the DeMarcus Cousins trade. The Kings have gone the one-and-done route with players in their most recent drafts, taking De'Aaron Fox, who turns 21 in December, and Marvin Bagley III, who turns 20 in March.
Fox struggled as a rookie, but he has made a quick jump with 19.0 points and 7.8 assists per game to open the season. Bagley at least wanted to play in Sacramento, which makes him an outlier.
The Kings were among the worst offensive teams last season when it came to scoring and pace. GM Vlade Divak put Joerger on notice that with all of his young talent, he needs to get up and down the floor. (Sacramento is currently second in the NBA in pace behind the Hawks.) That's how he'll be judged — along with whatever Ranadive has in mind.
"This is a team that's just like Phoenix," one GM said. "The owner can wake up one day and decide it's time to make a change."
MORE: Anthony Davis hopes to "reconnect" with DeMarcus Cousins
What else is going against Joerger?
Here's who didn't get to a third season on the bench in the post-Adelman Era, with the Kings averaging 28 wins for those 12 seasons: Eric Musselman, Reggie Theus, Kenny Natt, Paul Westphal, Keith Smart, Mike Malone, Tyrone Corbin and George Karl.
We'll see if Joerger joins the list.
Igor Kokoskov, Suns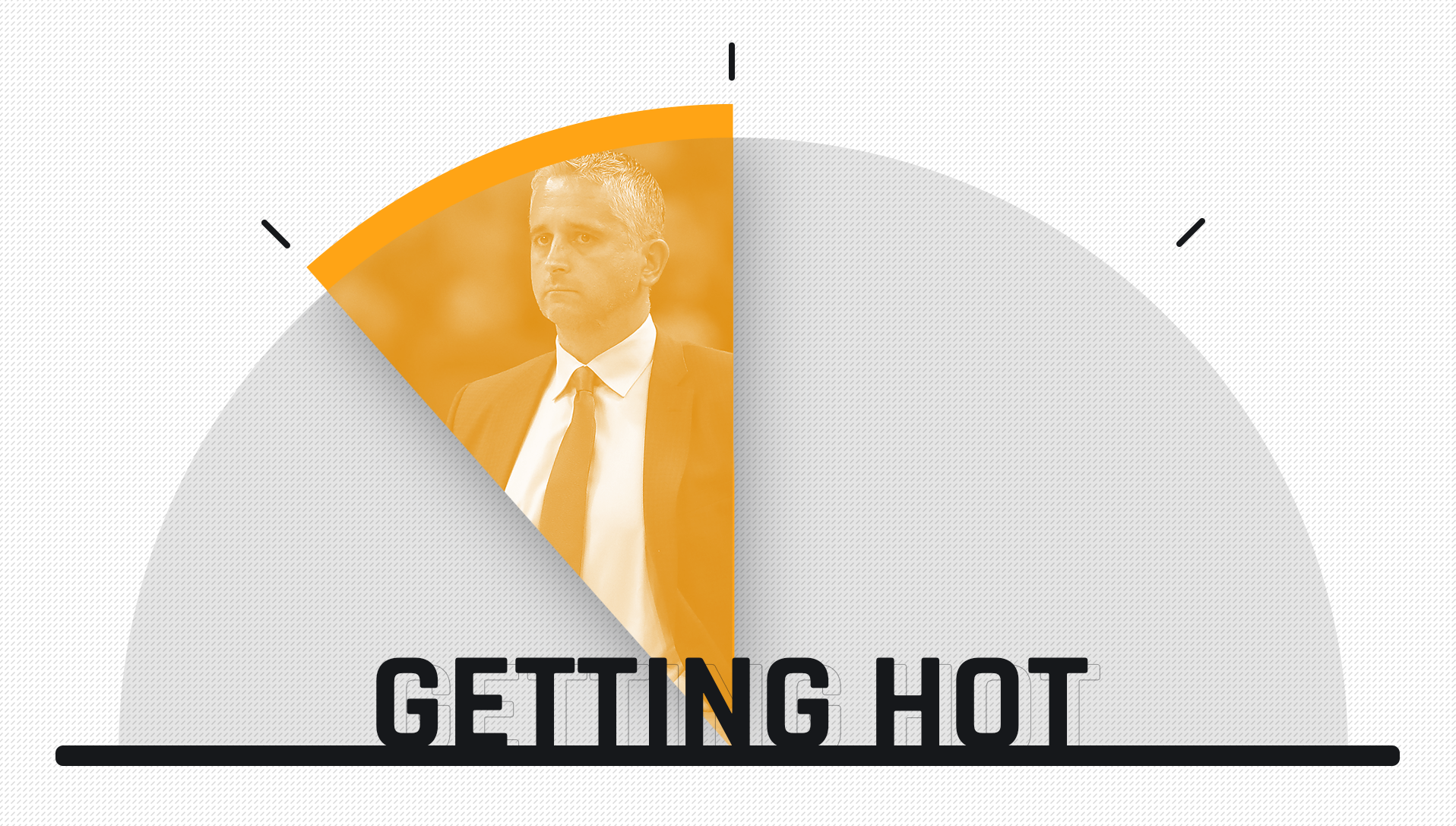 Coming in from a stable operation in Utah, Kokoskov saw first-hand how dysfunctional the Suns are when owner Robert Sarver fired the executive who hired him, GM Ryan McDonough, just nine days before the season opener. Welcome to Phoenix, coach!
McDonough was dumped after Sarver demanded to know late in preseason why the team still lacked a top point guard. McDonough pursued a trade to fill the void in the starting lineup, but teams reportedly refused to make a deal without an unprotected first-round pick involved. No point guard — that was the last straw.
Just days before he was jettisoned, McDonough sent staffers a memo saying that James Jones, the team's vice president of basketball operations who won titles in Miami and Cleveland with best buddy LeBron, wanted to be called "Champ" if you happened to pass him in the hallways, a source told Sporting News. Now, Jones has moved into McDonough's chair because he has had Sarver's ear since joining the team last year.
MORE: Former Suns players support firing of McDonough
What else is going against Kokoskov?
The Suns are already again one of the worst defensive teams in the league, allowing offensively-challenged teams like Memphis and Oklahoma City to light up the scoreboard in recent losses. Devin Booker got a $158 million extension after doing nothing but losing in his first three seasons. We'll see what No. 1 overall pick DeAndre Ayton does when it comes to having an impact on winning.
They've got perhaps the worst culture in the NBA, with Sarver at the helm. That means Kokoskov already is on notice.
"He'll at least get the year," said one Western Conference president. "The minority owners are furious that Sarver decided on his own to fire McDonough."
He could always do the same to Kokoskov.
Scott Brooks, Wizards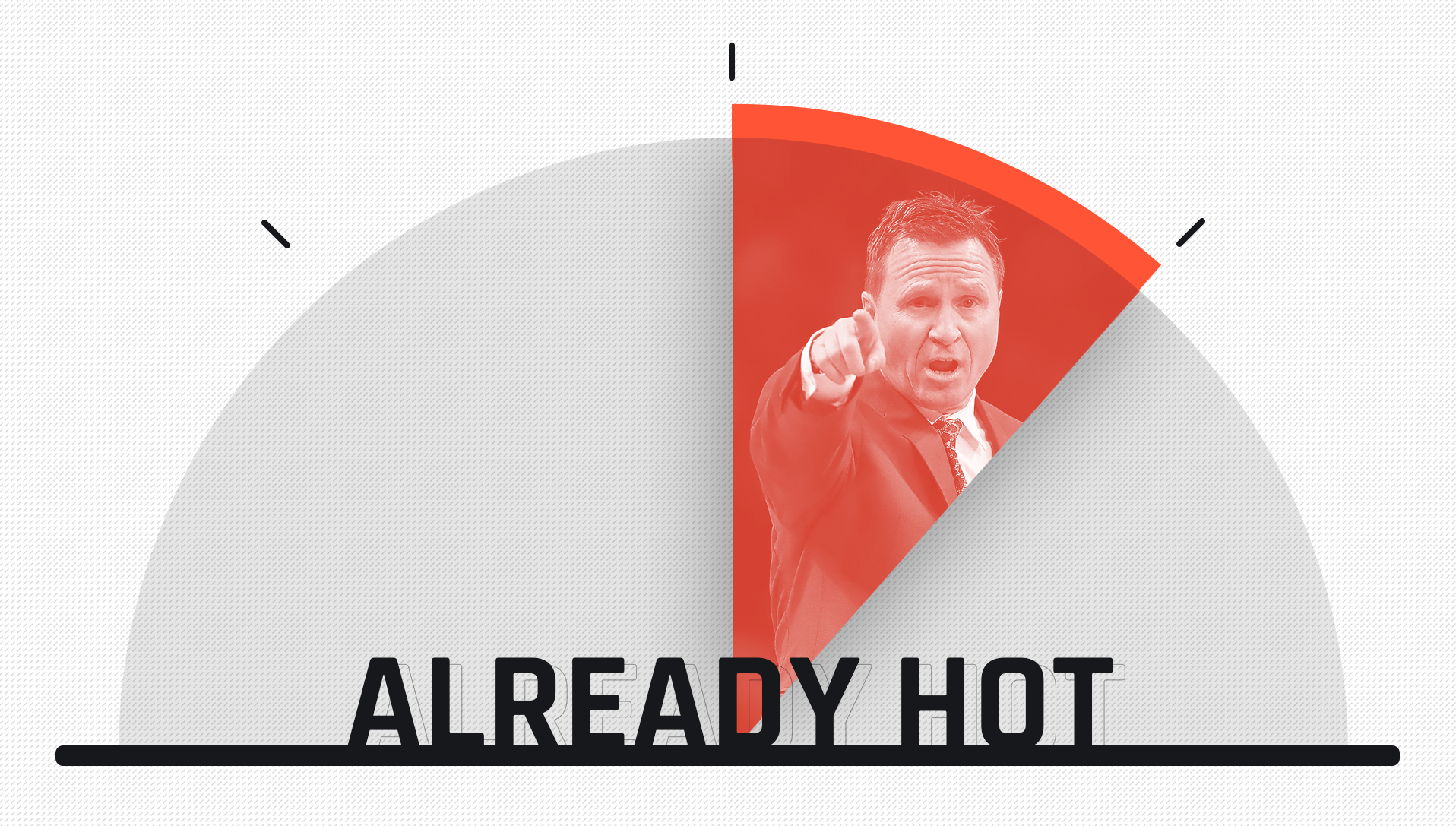 Stop us if you've heard this one before: Off to a 1-6 start, John Wall is calling out teammates, and the Wizards are having major chemistry issues. And noted locker room divider Dwight Howard hasn't even played his first game. Wall and Bradley Beal recently ripped into teammates, with Wall saying, "everybody is on their own agenda" and "we've got guys that are worrying about not getting shots and where the ball is going on the offensive end."
Brooks would be on his way out the door if owner Ted Leonsis and GM Ernie Grunfeld didn't lead the NBA in patience. So far, as they refuse to play defense, the Wizards show no inclination to break up this team and are backing Brooks, sources say. If they do decide to trade Wall, a number of teams, including Phoenix, might be willing to take him on, despite a history of knee problems and a bloated contract that pays him around $190 million through 2022-23.
"Brooks' seat could get hotter if they don't win and management thinks the team is better than it really is," said one Eastern Conference executive.
INJURY UPDATE: Latest news on Dwight Howard's return
What else is working against Brooks?
Leonsis' Washington Capitals finally broke through and won last season's Stanley Cup. Even with Brooks getting $21 million over this season and the next two, who's to say Leonsis won't focus more on his basketball team now?
The Wizards need to finally back up their tough talk with a deep playoff run, especially now that LeBron is playing in the West.
Fred Hoiberg, Bulls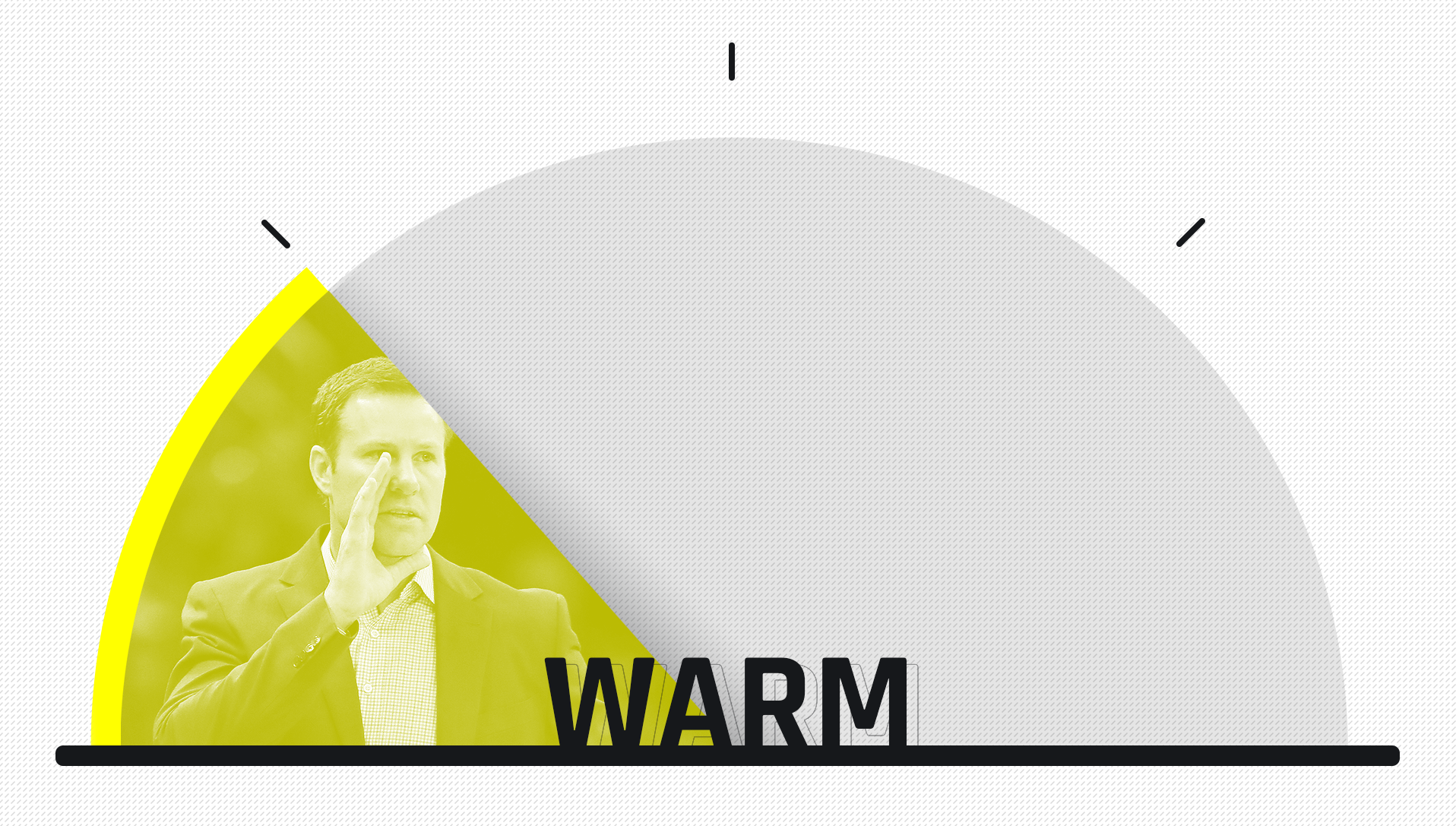 Hoiberg's job has changed significantly since he was brought in to replace Tom Thibodeau in 2015. The front office incorrectly had him pegged as a Steve Kerr type who could take the Bulls to the next level, as Kerr did when he succeeded Mark Jackson with the Warriors. From that perspective, Hoiberg bombed.
Since they blew up their team by trading Butler in 2017, the Bulls are building through the young players they drafted and acquired from the Timberwolves. It's all about Hoiberg developing Lauri Markkanen, Zach LaVine, Kris Dunn, Bobby Portis, Denzel Valentine and rookie Wendell Carter Jr.
But with injuries to Markkanen, Portis, Dunn and Valentine to start the season, the team is down players who contributed more than 50 points and 20 rebounds per game last season.
"The thing we're all watching with Hoiberg is whether he loses the kids or not," one Eastern Conference executive said. "Right now, you can't hold him accountable when his top players, except for LaVine, are out."
Once he has a full squad, it won't be an easy job. The Bulls brought in Jabari Parker, who had a starting role in Milwaukee and will have to adjust to a bench job. He's a one-way, offense-only player who looks for shots and minutes and couldn't care less about playing defense, which led to the Bucks letting him go. To get an extension in April, Hoiberg will have to navigate some potentially hazardous waters with so many young players.
MORE: Crazy stats from Klay Thompson's outburst vs. Bulls
What else is working against Hoiberg?
He's at the start of the fourth year of a five-year deal. Before camp started, vice president John Paxson refused to put a number on a win total.
Despite their youth, he did say, "we may be young, but we're not as inexperienced as when you look on paper." So Hoiberg likely can't deliver another sub-30 win season.
Listen to Mitch Lawrence on SiriusXM NBA Radio on The Starting Lineup, Above The Rim, NBA Today and NBA Weekend. Follow him on Twitter: @Mitch_Lawrence.
Source: Read Full Article