Hawks Owner Tony Ressler: I Was A Big Dumb Idiot But Now I'm All Better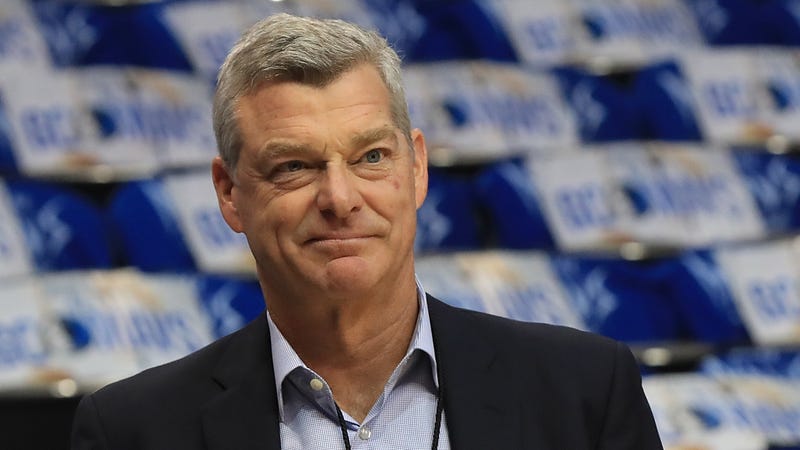 Tony Ressler bought the Atlanta Hawks in 2015 for a reported $850 million. The Hawks wrapped up a 60-win season that year, and made the Eastern Conference Finals. In the time that he has owned the team they've won fewer games each year, bottoming out last season with a 24-win tank fest, and they figure to be about that bad again this season. Despite that dismal trajectory, Ressler is pretty sure he's gotten better at this.
Or anyway that's the gist of this profile in The Athletic, which is a little quick to congratulate Ressler for soaking up public funds to renovate the team's arena and build a practice facility, and for seeking billions more in public money to develop a downtown area adjacent to their arena. That's the sort of heinous billionaire behavior that should be criminalized, not celebrated! That ickiness is offset just a wee bit by Ressler's willingness to acknowledge that he's spent a big part of his ownership of the Hawks being a big dumb idiot:
"Let's cut the bullshit—I didn't know what I was doing," Ressler said. "I can blame someone else, I can blame you, I can blame my wife. But there was only one schmuck in the room, and that was me."
[…]
"For two years, I was a deer in the headlights," he said. "It's like the story of a poker game when you're looking around, and you wonder who the fish is. If you don't know the answer, it's probably you. I don't want to blame somebody else because I was the schmuck, and I didn't have to do it. I realized the mistake the minute after I did it."
As evidence that he is not a meddling shit-for-brains, Ressler assures Hawks fans that the team passed on Luka Dončić not for marketing reasons, but for pure basketball reasons:
"Basketball operations feels like they have a kid who's going to be really good with a really high ceiling, and we got a great first-round pick next year. If the rumor is that I picked Trae over Dončić because of marketing, it's the dumbest fucking thing I can imagine. It's fundamentally untrue."
Hawks fans would certainly appreciate this level of candor from their team's owner, if there were more than like a dozen or so Hawks fans in existence. Ressler is in charge of one of the more stagnant franchises in American professional sports—squeezing the locals for construction funds is hardly a feather in the cap of someone whose performance can be judged by the satisfaction of hometown fans. But ultimately it'll be on-court success that proves or disproves Ressler's development as the head of a basketball organization, and that evidence may still be a long way off. Trae Young does look fun as hell, though.
Source: Read Full Article