Tiger Woods v Phil Mickelson: Price set for pay-per-view event in Las Vegas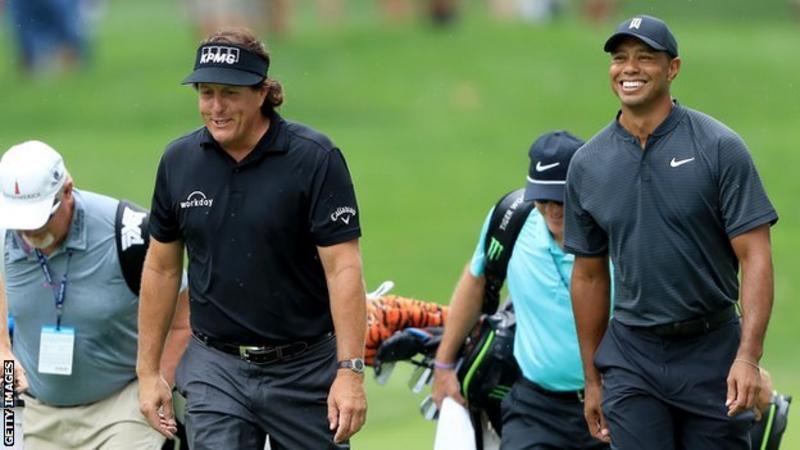 Television viewers in the United States will be charged a "suggested" price of $19.99 to watch the pay-per-view exhibition between Tiger Woods and Phil Mickelson in Las Vegas on 23 November.
The two Americans will meet at Shadow Creek Golf Course in an 18-hole, winner-takes-all $9m (£7m) event, which was first announced in August.
'The Match: Tiger vs. Phil' will be shown the day after US Thanksgiving.
A pay-per-view price for viewers outside the US has not been announced.
The course is expected to be closed to the general public for the event, which will also feature charity side bets on top of the winner's purse.
According to the programme's producers, Turner Sports, that could involve Woods or Mickelson "challenging the other to a long-drive, closest-to-the-pin or similar competition during a hole as they play their match, with money being donated to the winning golfer's charity of choice".
At present, the US Open delivers the largest winning pay cheque of the four major championships at about $2.16m (£1.68m), though the winner of the FedEx Cup – awarded for an accumulation of points on the US PGA Tour – can expect to earn a bonus of $10m (£7.8m).
Woods has won 14 major championships, trailing only Jack Nicklaus on the all-time list, while Mickelson has collected five majors, and the possibility of a duel between the Ryder Cup team-mates has been mooted repeatedly down the years.
Woods ended a five-year victory drought by winning the PGA Tour's season-ending Tour Championship in September.
However, both Woods and Mickelson endured Ryder Cup disappointment as captain's picks later in September, the pair combining for six defeats in as many matches as the US were well beaten.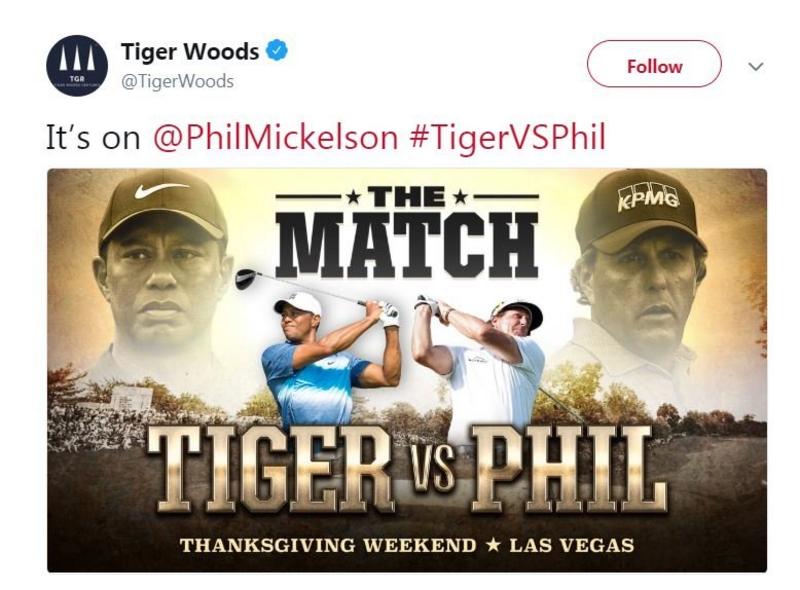 Source: Read Full Article