Usyk vs Bellew: Being Oleksandr Usyk's sparring partner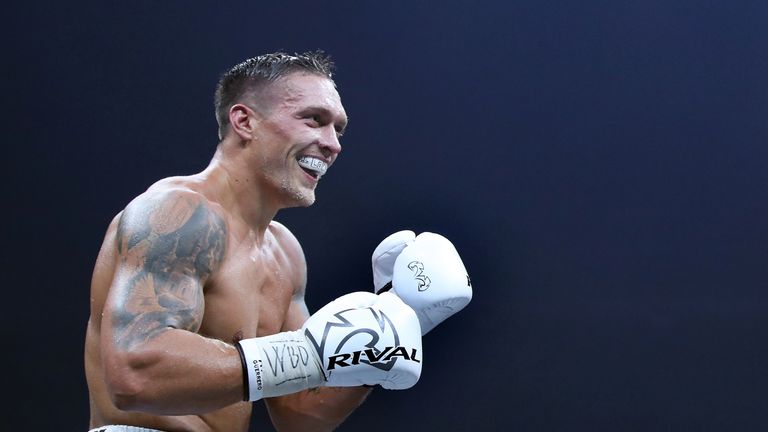 Oleksandr Usyk is a smiling menace outside of the ring and a dazzling master inside it, but what is the man born out of Ukraine like away from the camera?
Londoner Isaac Chamberlain has regularly traveled to Eastern Europe to spend time with Usyk, sparring, dining with and picking the brain of the former amateur and now professional kingpin.
Click here to book Usyk vs Bellew
With Usyk set to meet Tony Bellew in the first ever four-belt battle for undisputed supremacy on British soil this Saturday, live on Sky Sports Box Office, Chamberlain reveals all about life in camp with the beast from the east…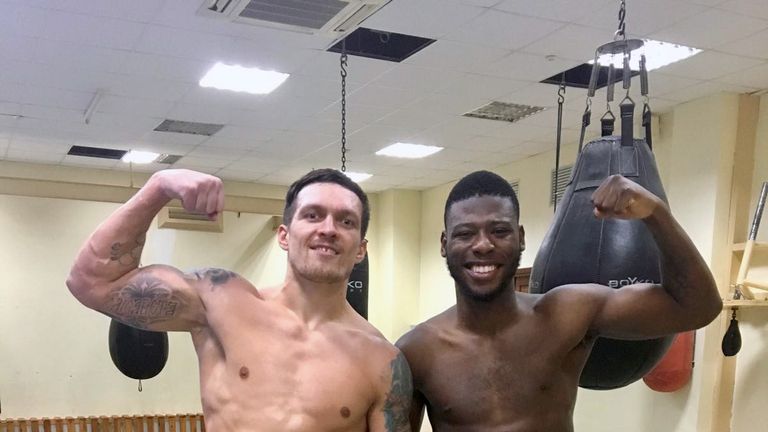 So tell us about Usyk, is he really this so-called monster?
It's funny actually, everyone does think he's this big monster, but he's always joking and dancing around.
Of course he is also the consummate professional, when it's down to business, its business, and Tony Bellew is the same. Together, they'll deliver a great fight for the fans.
And you've become a regular sparring partner?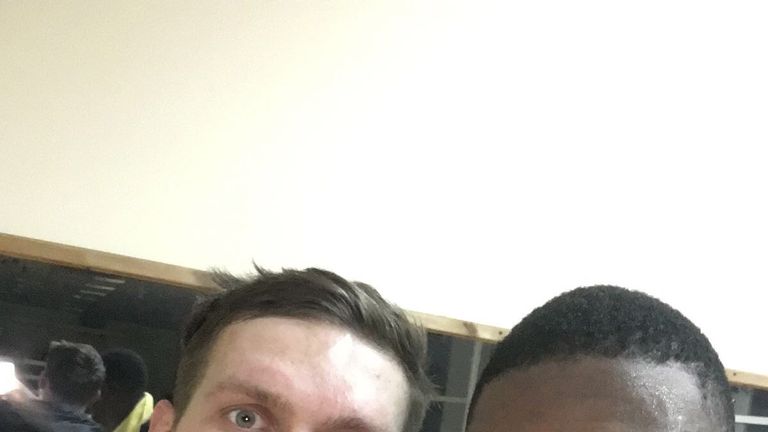 Everyone does think he's this big monster, but he's always joking and dancing around.
Isaac Chamberlain
Usyk is very good and the way I started boxing him was by doing what he does to me and what he does to all these other people. I'm very athletic for a cruiserweight and I can move, he was doing it so I did it back.
That's why they called me back, I don't think any other cruiser was doing that to him. Most in the division are big and powerful, but because I was using my brain and speed, catching him, they thought 'we really need this guy.'
What exactly does he do so well in the ring?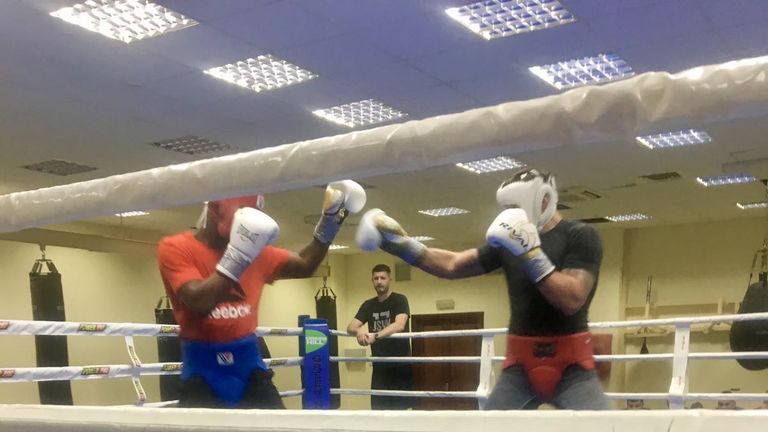 His movement causes everyone problems and his fluttering jab is always in your face. He's agile as well and very strong with it, he's very good at what he does.
I feel I was a really good sparring partner for him. For me, I learnt so much on how they use their camps out there, how they conduct themselves, and it only helps me in my career.
How hard does he push himself in camp and sparring?
#TeamUsyk ?? #TeamChambo ?? #TeamMasternak ??
A post shared by Isaac chamberlain (@chamberlain_) on
He doesn't train for hours on end like in the old days because of the modern technology, but he still trains hard. He spars a lot, sometimes 15 rounds, it's all about balancing what you're doing.
If he spars, he probably won't run or will cycle instead, he'll do something to relax his mind and body, you can't go 100 per cent all of the time. I did that myself before the Luke Watkins fight, after pushing myself too hard ahead of Lawrence Okolie. It's about doing things at the right time and peaking at the right time.
And did you spend much time together away from the ring?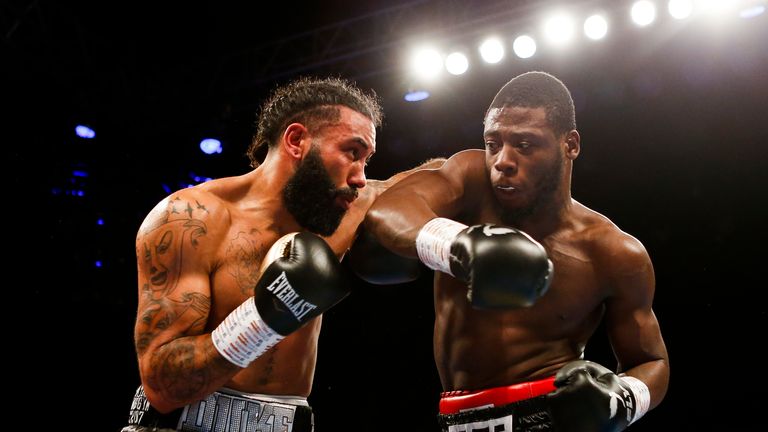 I was always asking him questions and he gave me a lot of time. We would go out and eat together, the whole team with the sparring partners, and it was a brilliant experience.
I would pick his mind as much as I could, he's where I want to be. Obviously it was great for me knowing I can learn from these champions and use their teachings.
Watch Usyk vs Bellew for the undisputed cruiserweight title, at Manchester Arena, on November 10, live on Sky Sports Box Office, from 6pm. Book it online here.
Even if you aren't a Sky TV subscriber you can book and watch it at skysports.com/boxofficelive.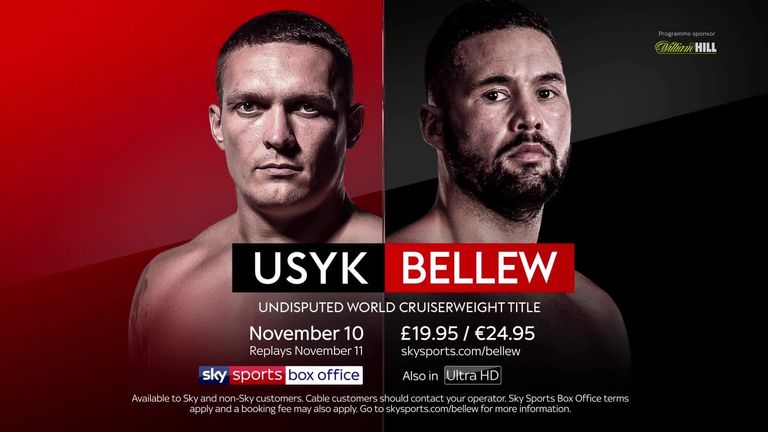 Source: Read Full Article