Who's next at Arizona after Sean Miller's departure?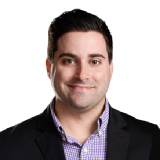 Basketball recruiting insider.
Joined ESPN in 2014.
Graduate of University of Delaware.
The Arizona Wildcats fired Sean Miller on Wednesday, closing a chapter plagued by Miller's association with the FBI probe that continues to be felt throughout college basketball. Arizona had been ensnared in the 2017 federal investigation into corruption in college basketball. Former assistant coach Emanuel "Book" Richardson pleaded guilty to one felony count of conspiracy to commit bribery after being accused of accepting $20,000 to steer Arizona players to aspiring sports agent Christian Dawkins. During Dawkins' trial, prosecutors played an FBI-intercepted call in which Richardson told Dawkins that Miller was paying $10,000 a month for former player Deandre Ayton. Miller has consistently denied paying players to attend Arizona. The NCAA subsequently charged Arizona with five Level I rules violation allegations, including two alleged instances of academic misconduct within the men's basketball program.
With the NCAA investigation still shadowing one of college basketball's most tradition-rich programs, the school will attempt to turn the page and identify a new coach to help Arizona basketball move forward. An extremely vocal Arizona fan base, one that has been largely defiant about the charges against Miller and the program, has at times seemed most bothered by the program's inability to reach the Final Four since Miller took over as head coach in 2009. Which candidates will U of A identify to both help the university manage its current state of crisis and help the program move forward on the basketball court?
Source: Read Full Article