Los Angeles Clippers 128-126 Milwaukee Bucks: Clippers claim overtime win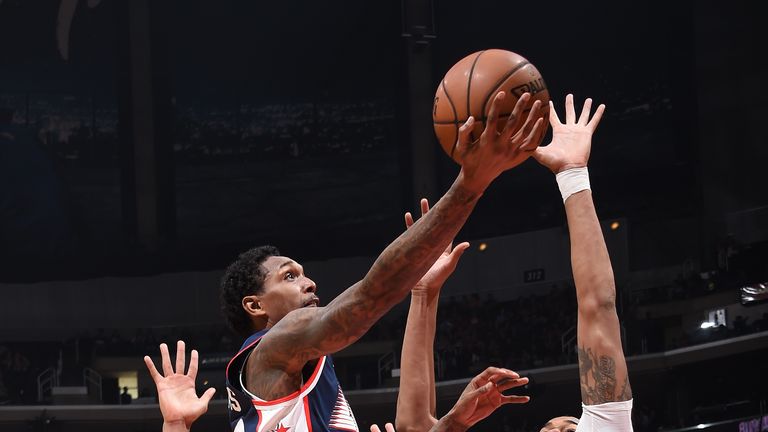 Lou Williams hit a teardrop layup in traffic with less than a second remaining in overtime to give the Los Angeles Clippers a 128-126 win over Milwaukee Bucks on Saturday.
Williams, who leads the NBA in scoring off the bench, had a modest 12 points but added 10 assists, as the Clippers rebounded from a defeat on Thursday at Portland and have now won three of their past four games.
Montrezl Harrell added 26 bench points and nine rebounds, while Patrick Beverley scored a season-high 21 points for a Clippers team searching for chemistry amid a reconstructed roster.
Giannis Antetokounmpo scored 27 points with 18 rebounds and five steals for the Bucks, while Malcolm Brogdon had 23 points, as Milwaukee lost for just the third time this season.
The Bucks are now 2-3 over their past five games after opening the season with seven consecutive victories. All three Milwaukee defeats this season have been on the road.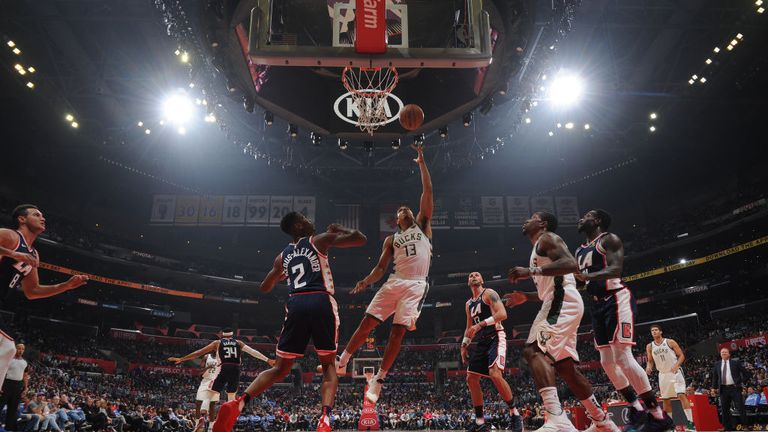 After a slow start in the opening quarter, the Bucks put their signature long-range offense in motion, hitting 10 3-pointers in the first half. The Clippers turned to their trusted defense from there, giving up just six 3-pointers through the second half and overtime.
Brook Lopez had 20 points, while former Clipper Eric Bledsoe added 15 as Milwaukee led by as many as seven points in the second quarter and took a 64-62 lead into halftime.
Tobias Harris had 20 points and 11 rebounds for the Clippers, while Danilo Gallinari had 13 points and eight rebounds. Center Marcin Gortat returned to the Los Angeles starting lineup, after not playing in any of the last three games, scoring just six points in 19 minutes.
The Bucks were coming off a convincing 134-111 victory against the Golden State Warriors on Thursday. The Clippers will now take their momentum into a matchup with the Warriors at home on Monday.
Gallinari saw his consecutive made free-throw streak end at 55, three short of the franchise record, when he missed one in the third quarter.
The Clippers have now won 11 of their last 14 matchups with the Bucks and 10 of their last 11 at Staples Center.
Sky Sports is the new home of the NBA in the UK with live coverage throughout the week, including selected live games free to all Sky subscribers via Sky Sports Mix.
And www.skysports.com/nba will be your home for news, reports, video and features throughout the season while you can follow us @SkySportsNBA
Source: Read Full Article