Thirty-two predictions for the future of Twenty20 cricket
For all its evolution since 2003, T20 still has a very long way to go. The tumult of the early years of the IPL has given way to acceptance of T20's place. This has precipitated a rise in advanced thinking around the format that has represented the beginning of a strategic and technical revolution. Yet the speed and efficiency of change is only going to accelerate in the years ahead, as teams, management, coaches, players, the media and fans become more familiar with the game and its subtleties – and the financial incentives to win increase. All the while, there will continue to be innovation off the pitch in how the sport is structured. As England vs New Zealand's T20 series begins, here are 32 predictions for the years ahead.
1. Greater specialisation in formats
As understanding of T20 deepens it will become increasingly acknowledged that T20 and Test cricket are so different that they are essentially different sports. Although there are still 22 players on a 22-yard pitch with six stumps and a leather ball, the offensive and defensive players are inverted.
We'll tell you what's true. You can form your own view.
From
15p
€0.18
$0.18
USD 0.27
a day, more exclusives, analysis and extras.
As awareness of these differences becomes increasingly apparent and as the game – particularly T20, still in its nascent years –continues to evolve, the gulf is likely to widen. Very few players will be able to master the skills required to succeed in both Tests and T20. The ODI format, meanwhile, is likely to represent the middle ground.
This divergence is already clearly apparent in spin bowling: almost no spinners since the advent of T20 have maintained consistent performances in all three formats. Shane Warne and Muttiah Muralitharan, the two greatest spin bowlers in the history of the game, are arguably joined by only left-arm spinners Daniel Vettori and Shakib Al Hasan in being able to excel in all three formats.

England T20 Squad for tour of New Zealand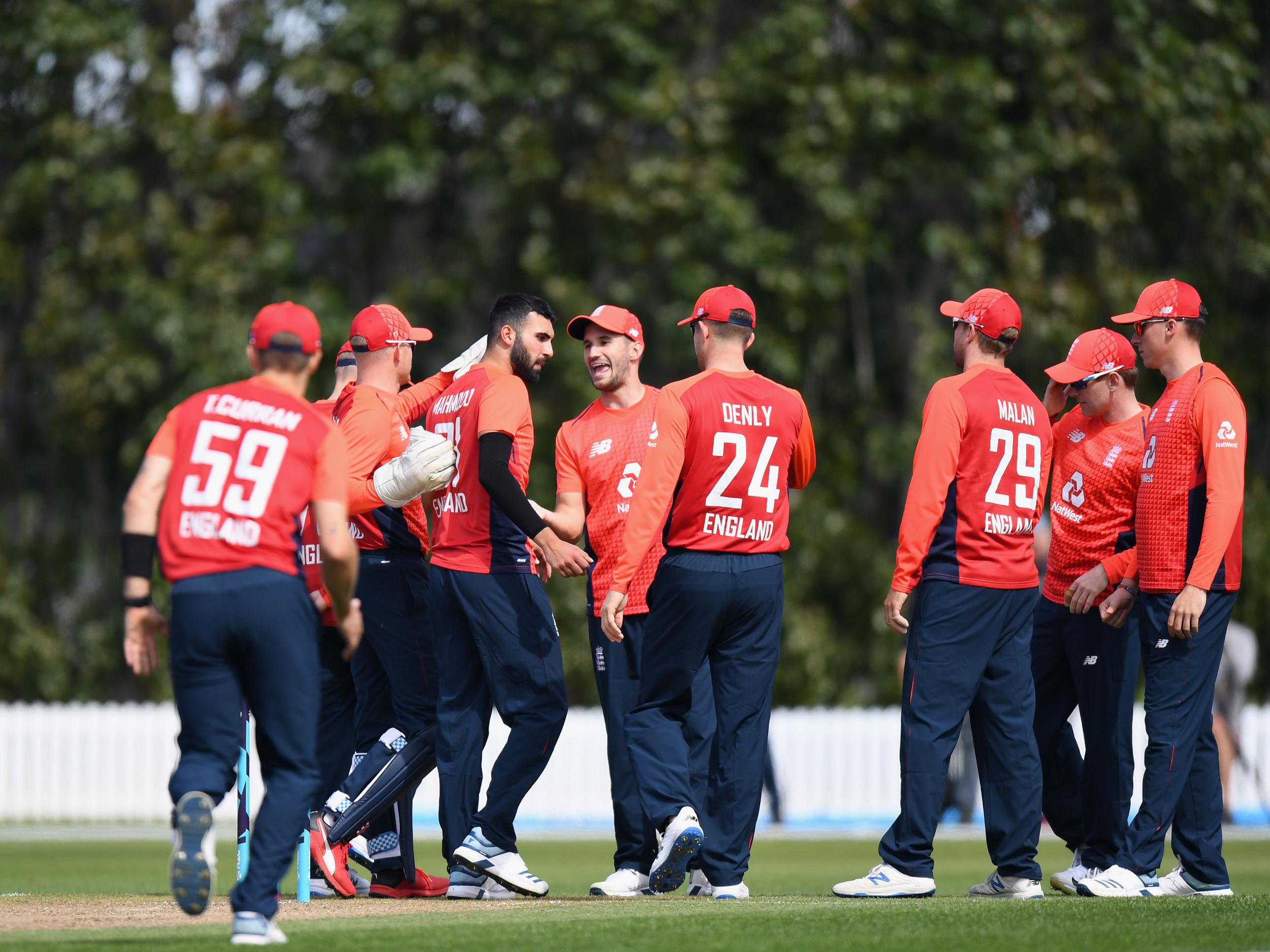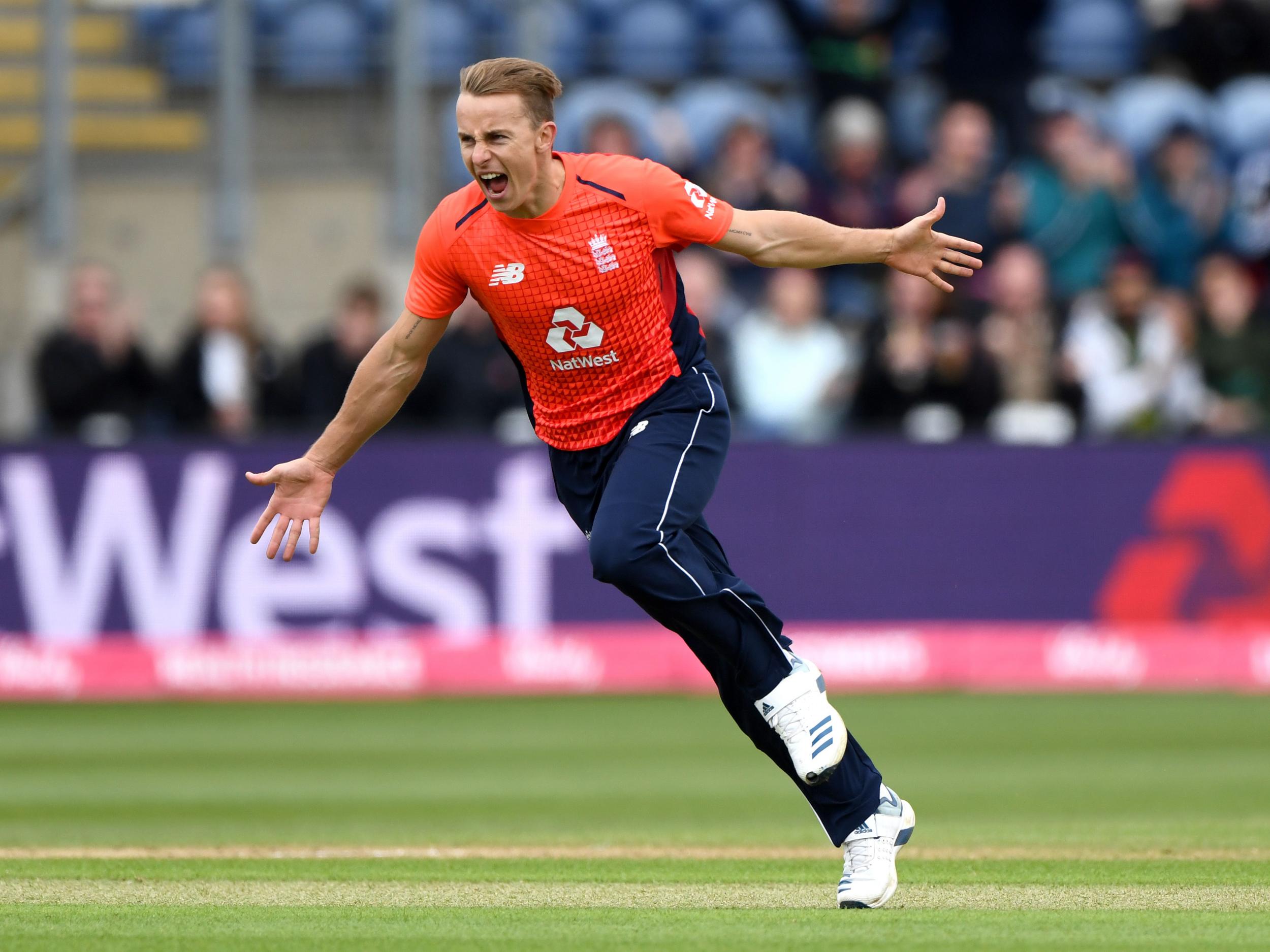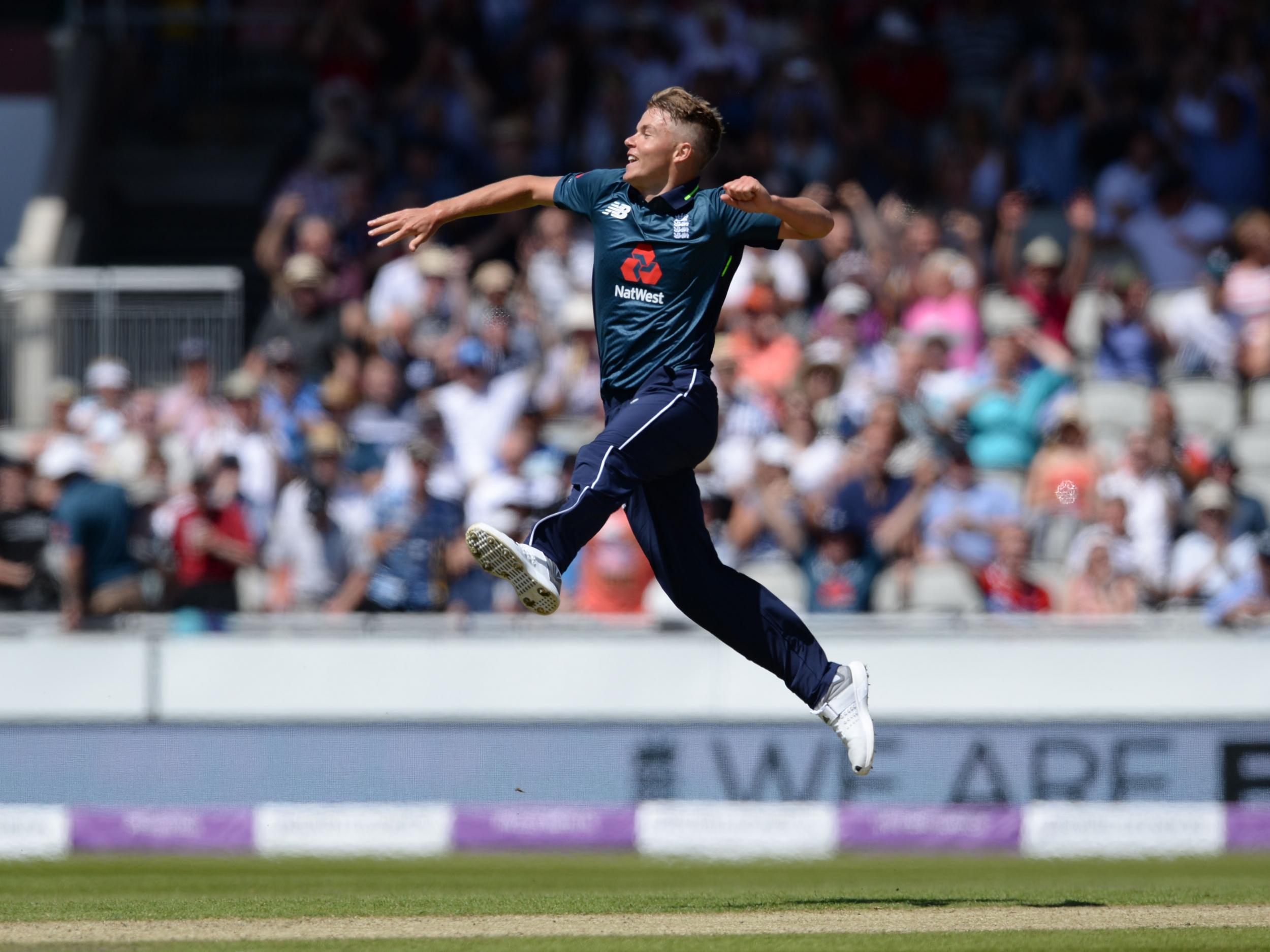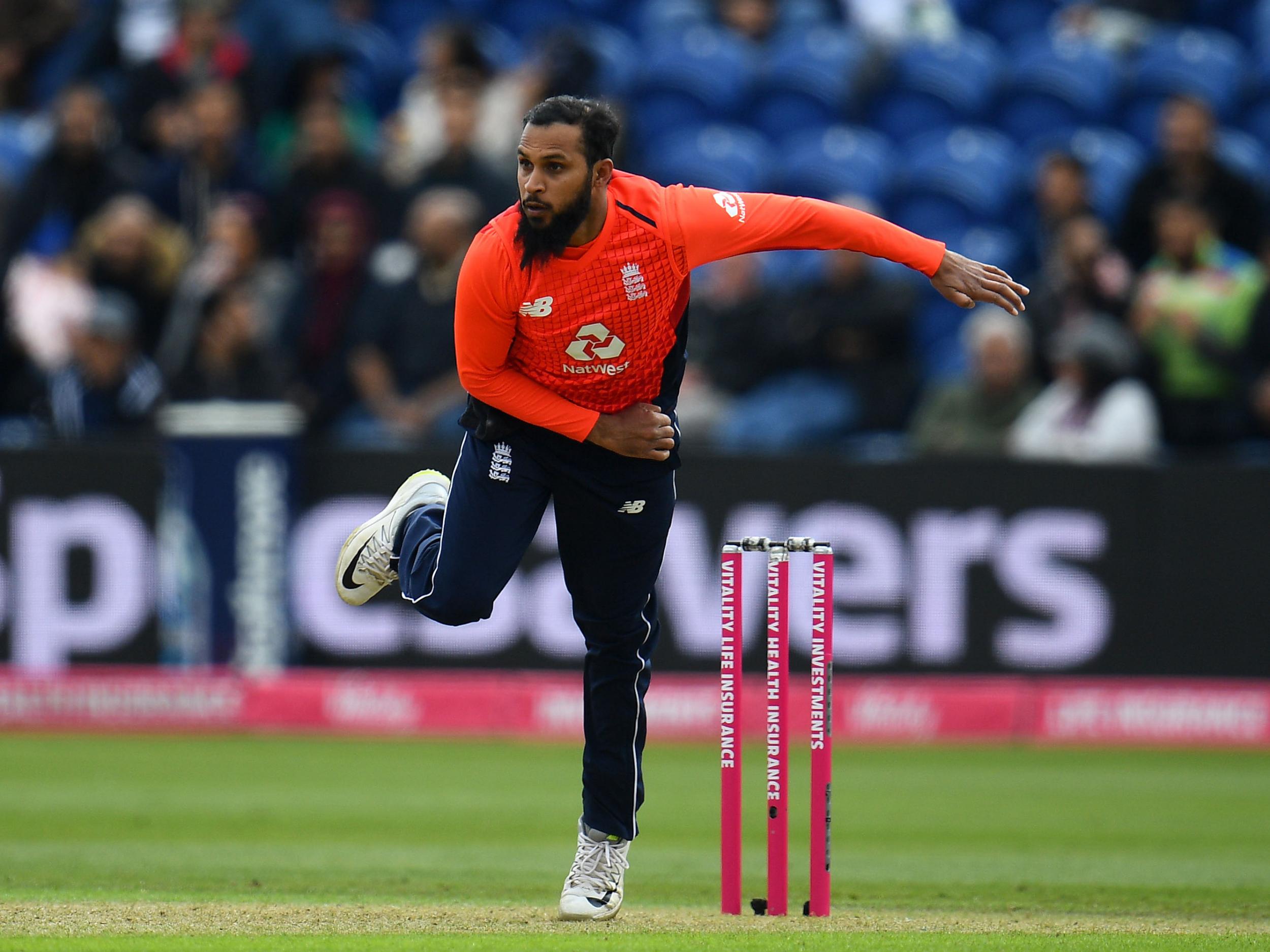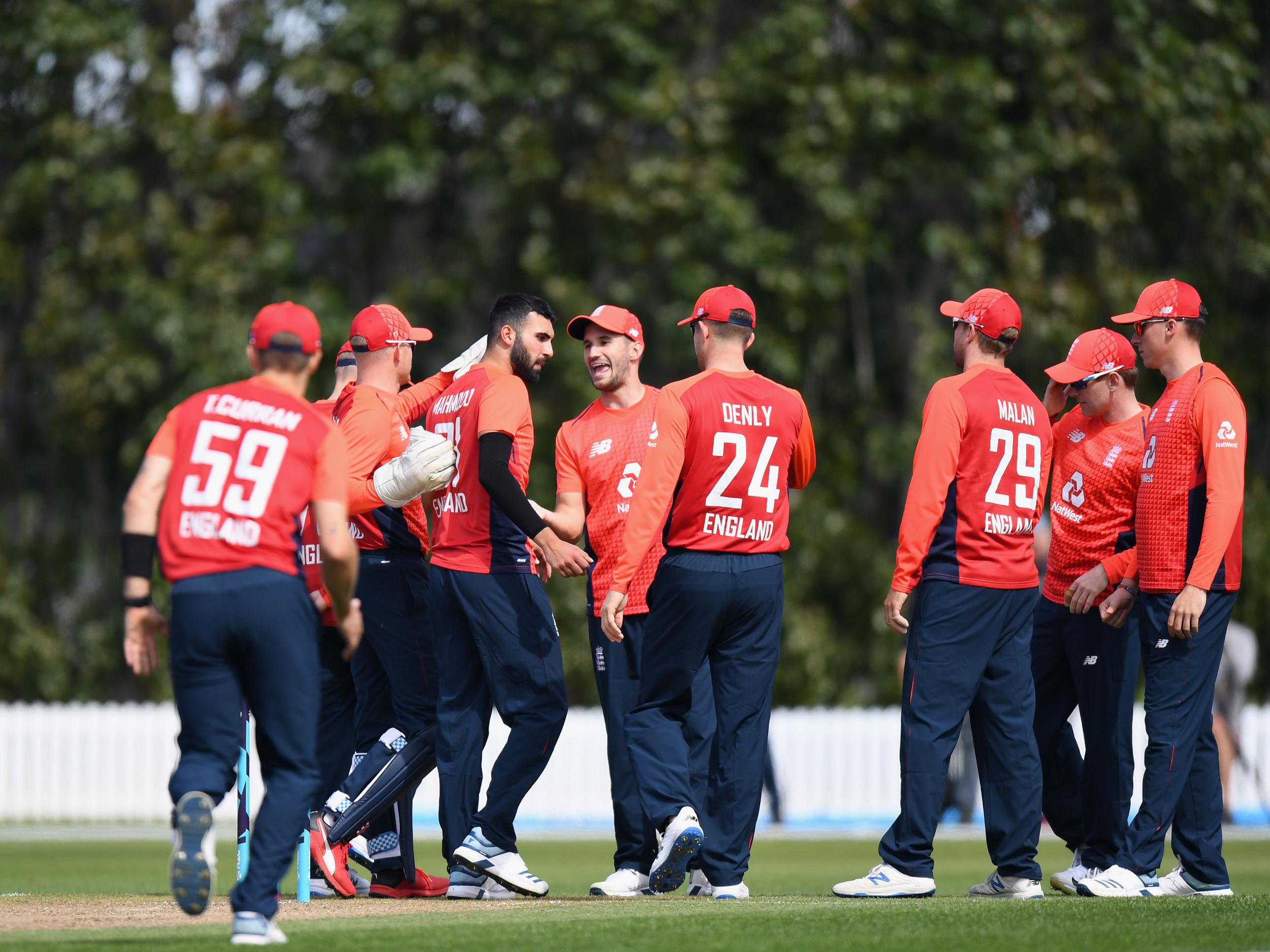 1/16

England have named a 15-man squad for five T20 internationals against New Zealand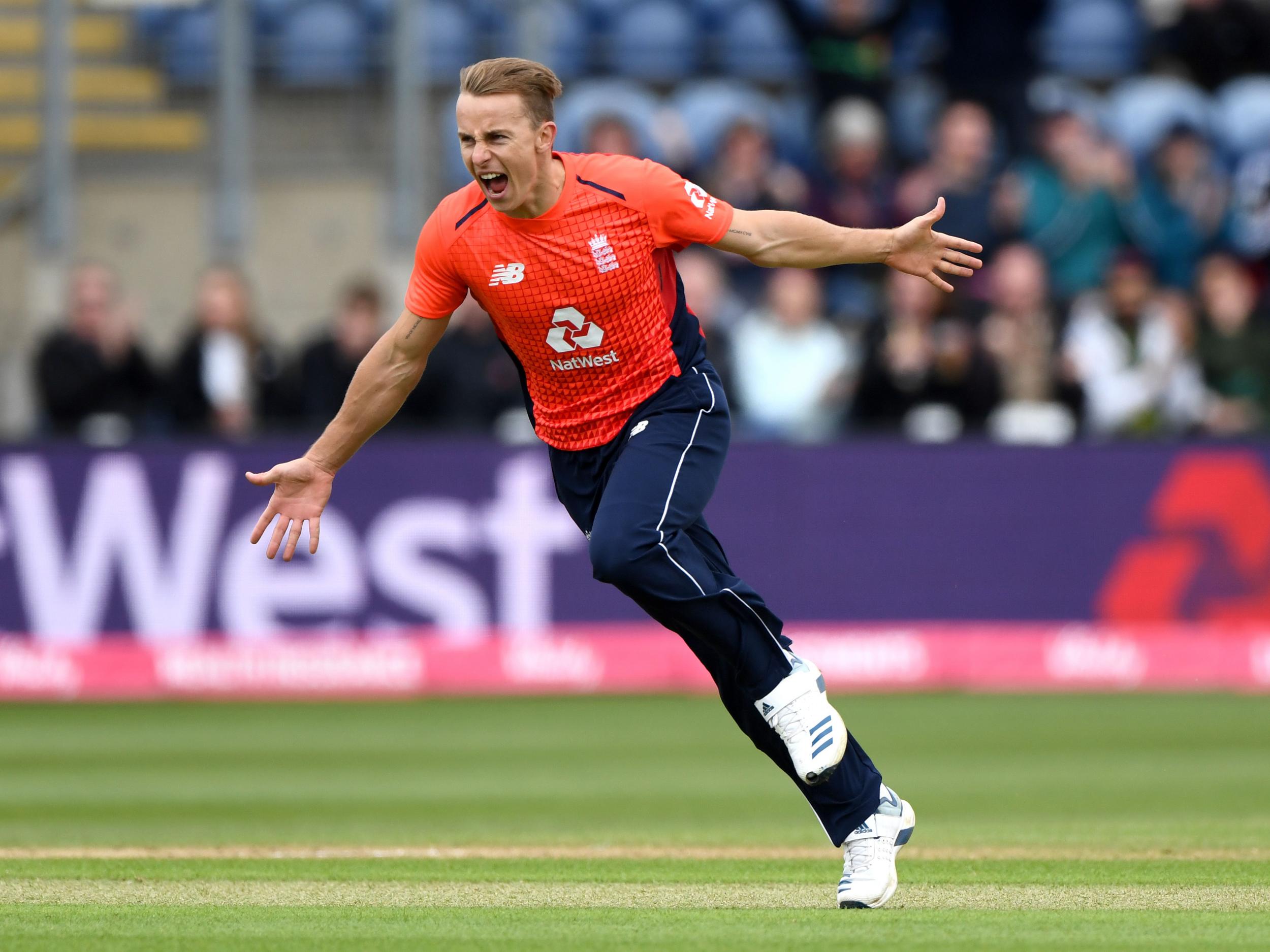 2/16

Tom Curran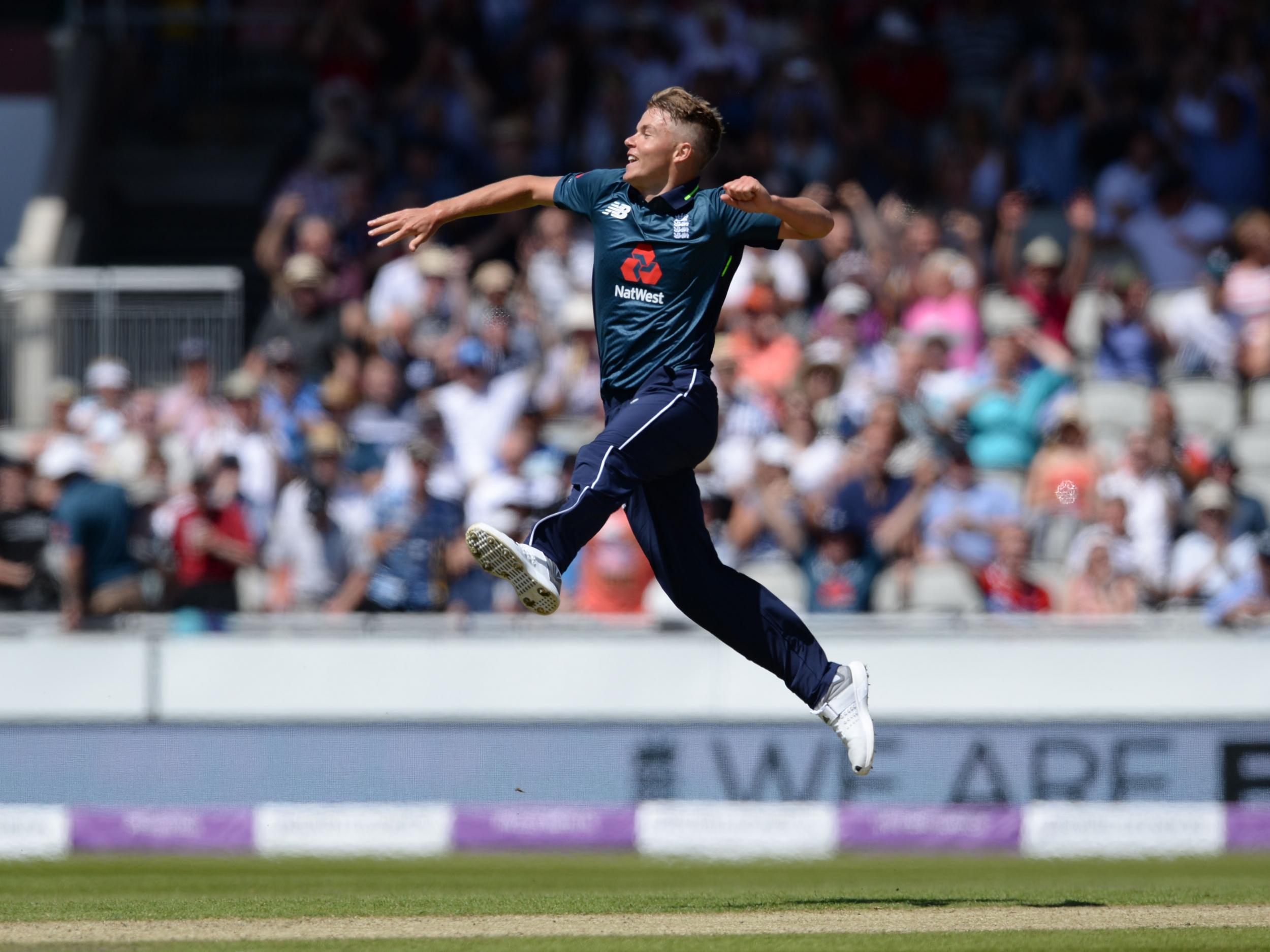 3/16

Sam Curran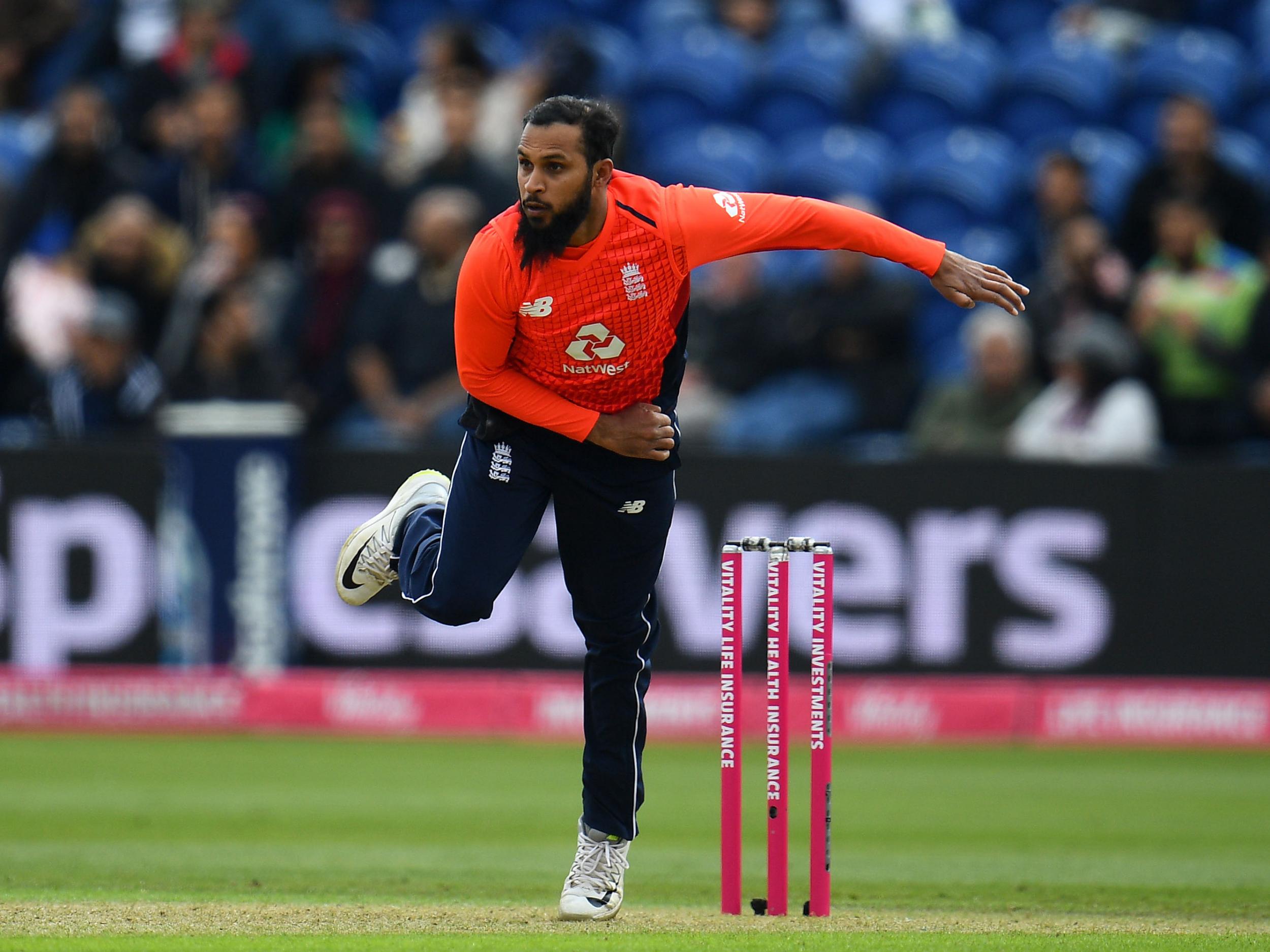 4/16

Adil Rashid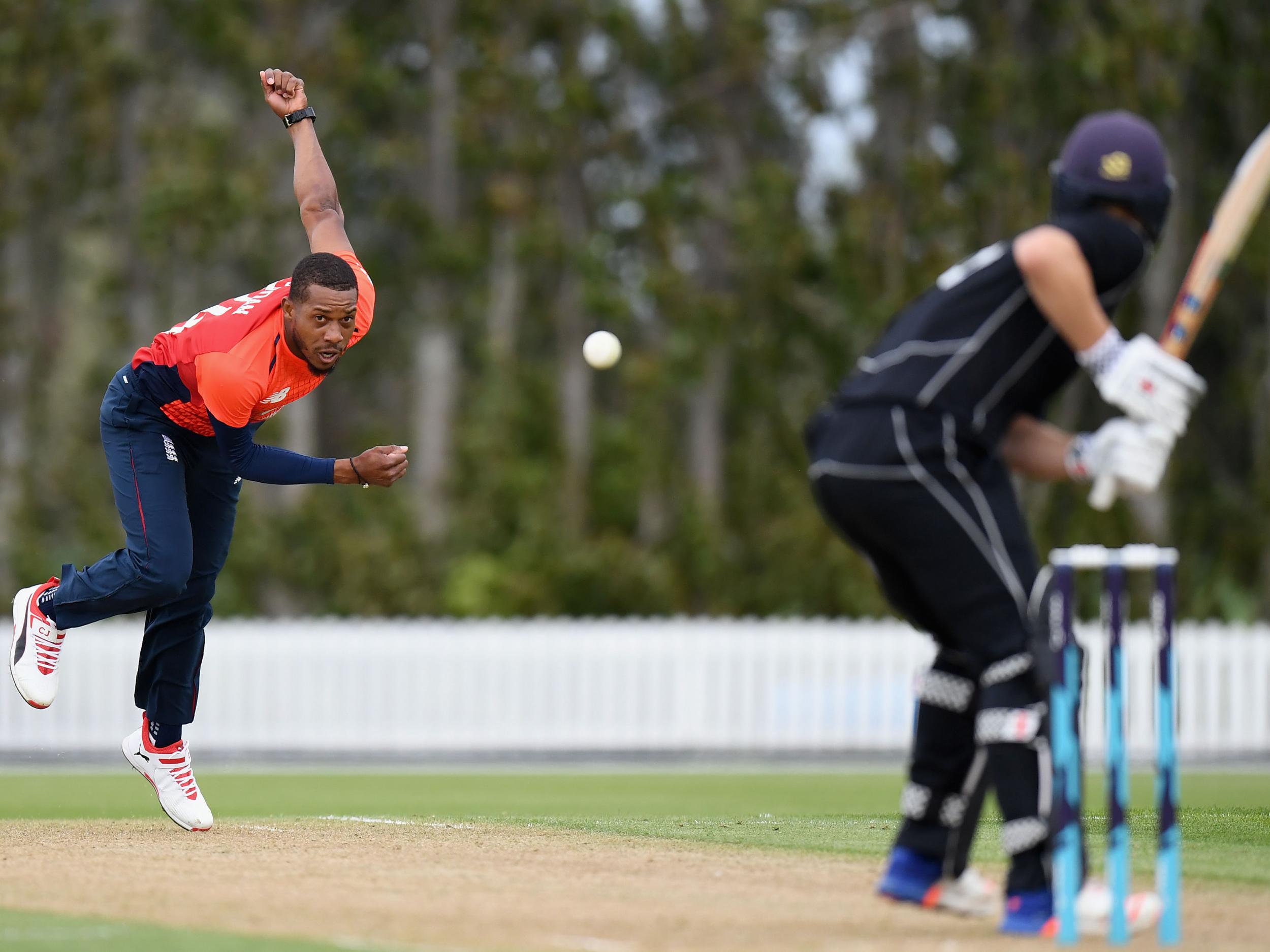 5/16

Chris Jordan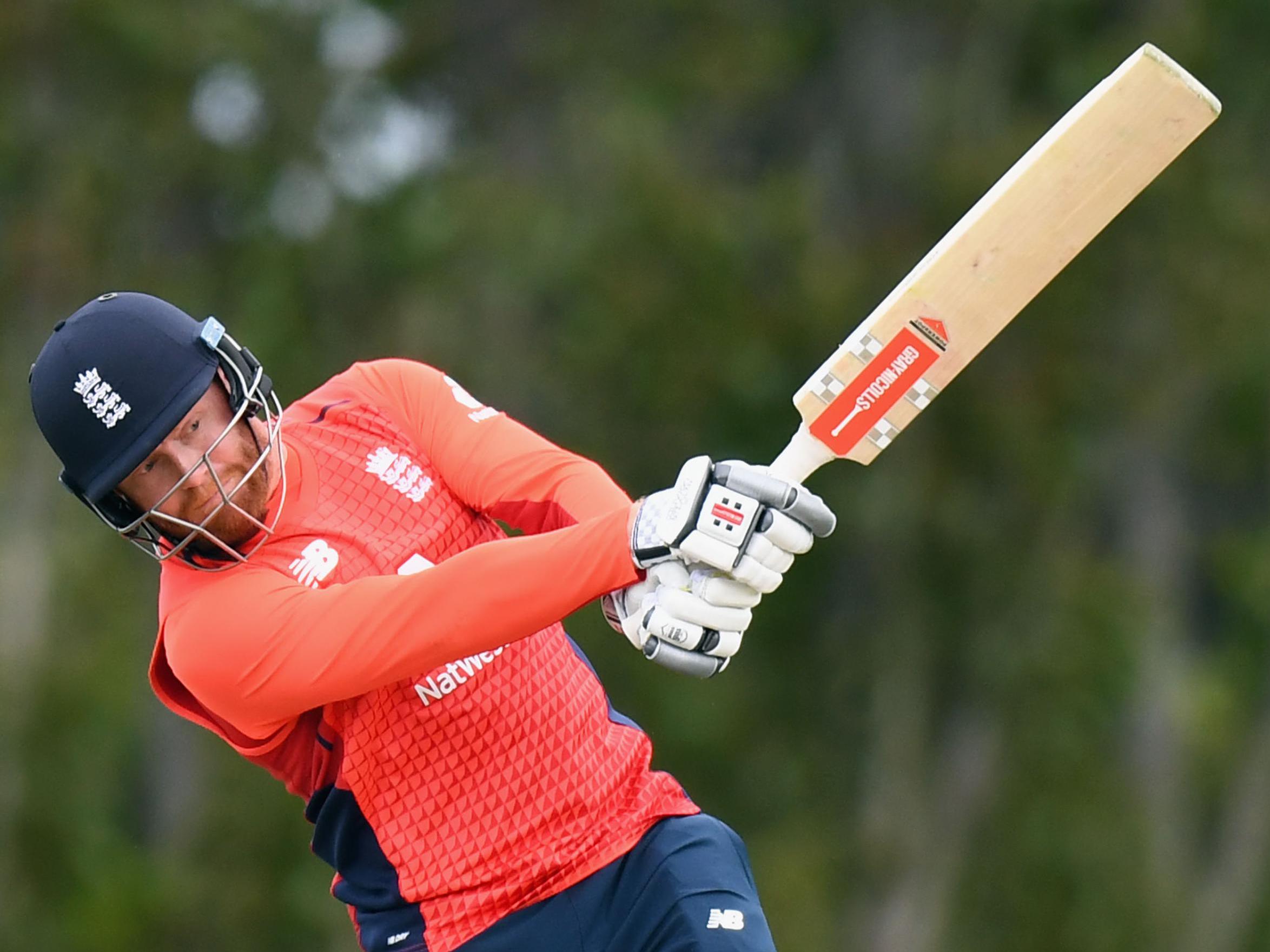 6/16

Jonny Bairstow
7/16

Saqib Mahmood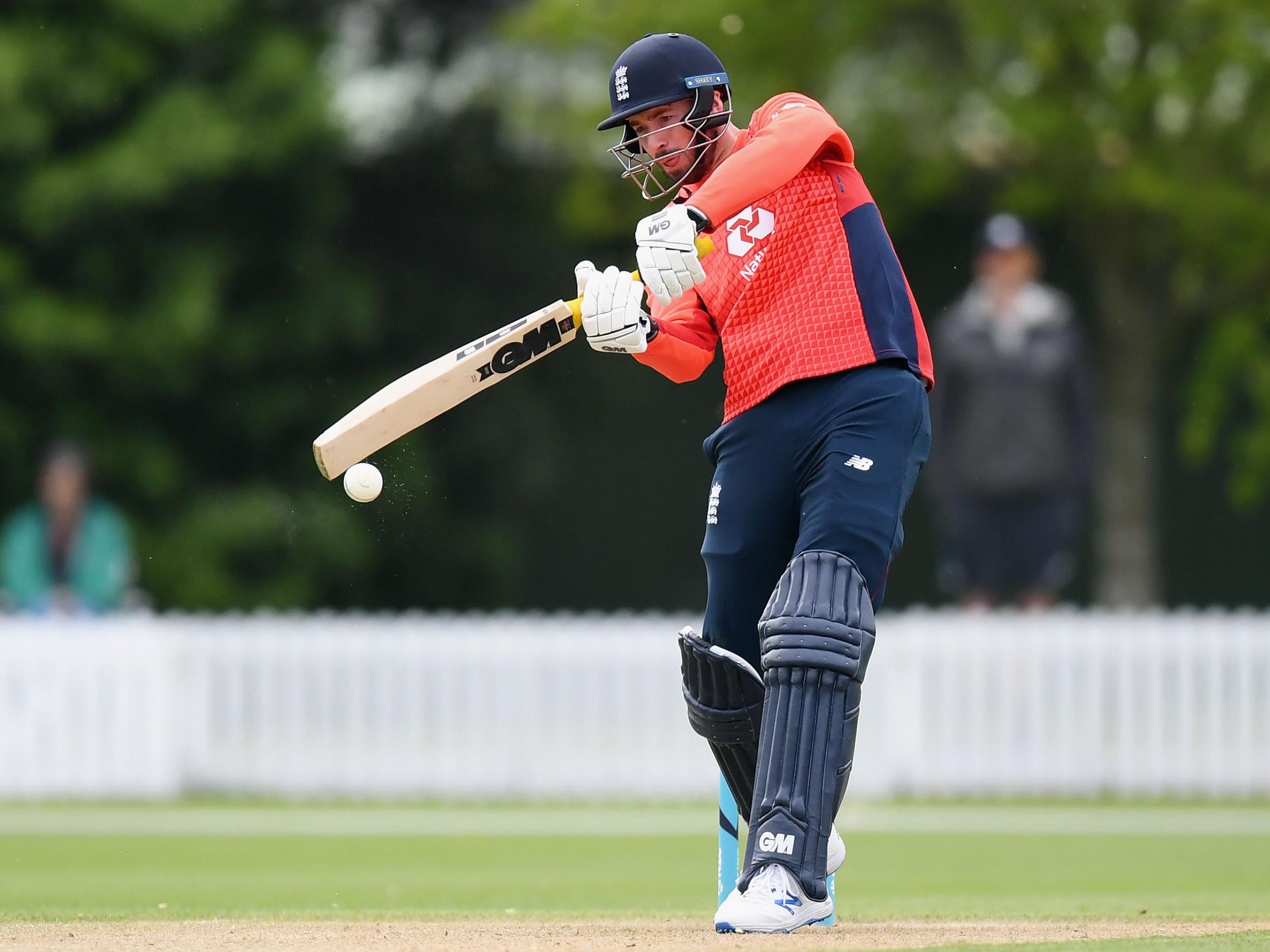 8/16

James Vince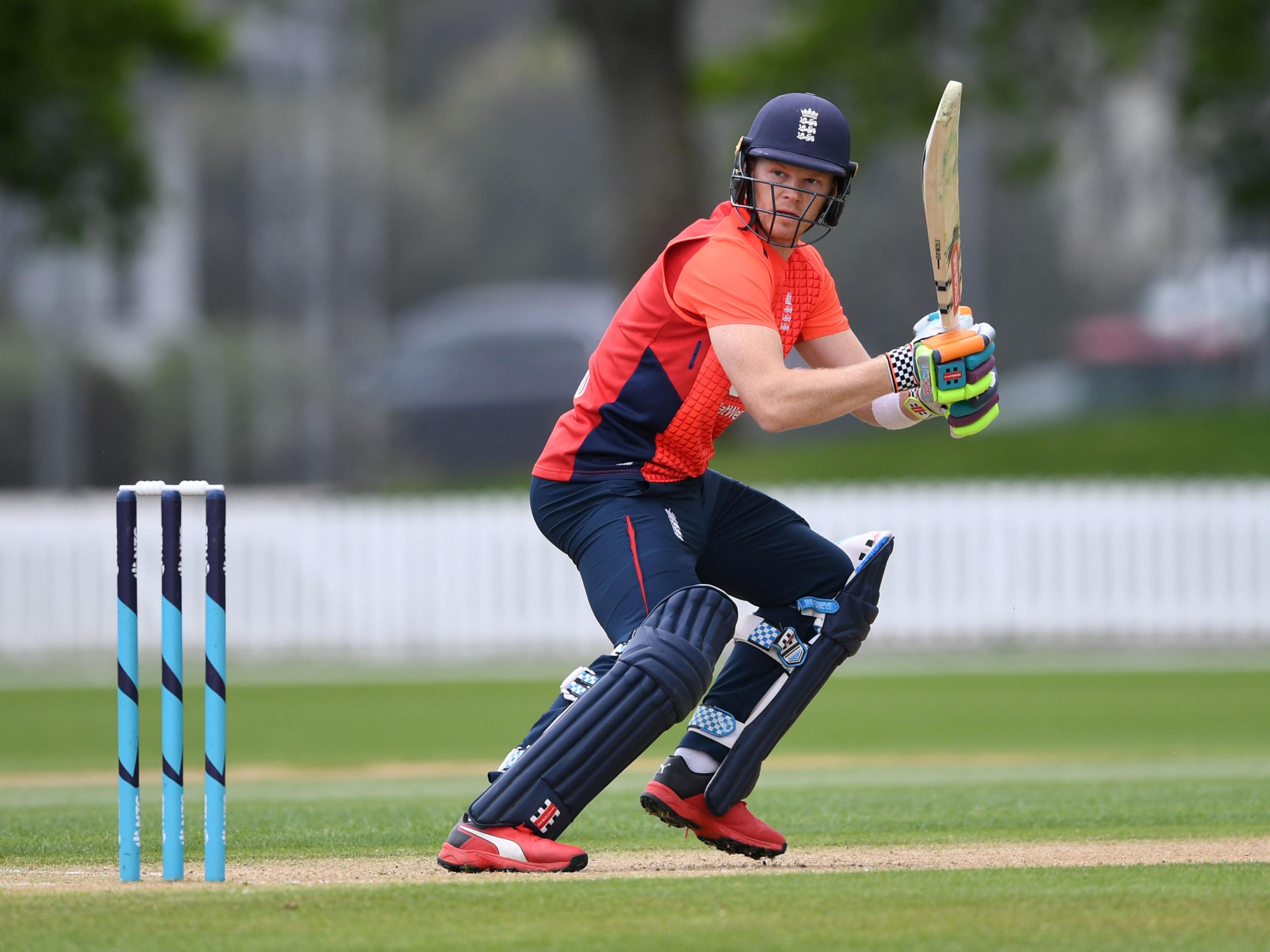 9/16

Sam Billings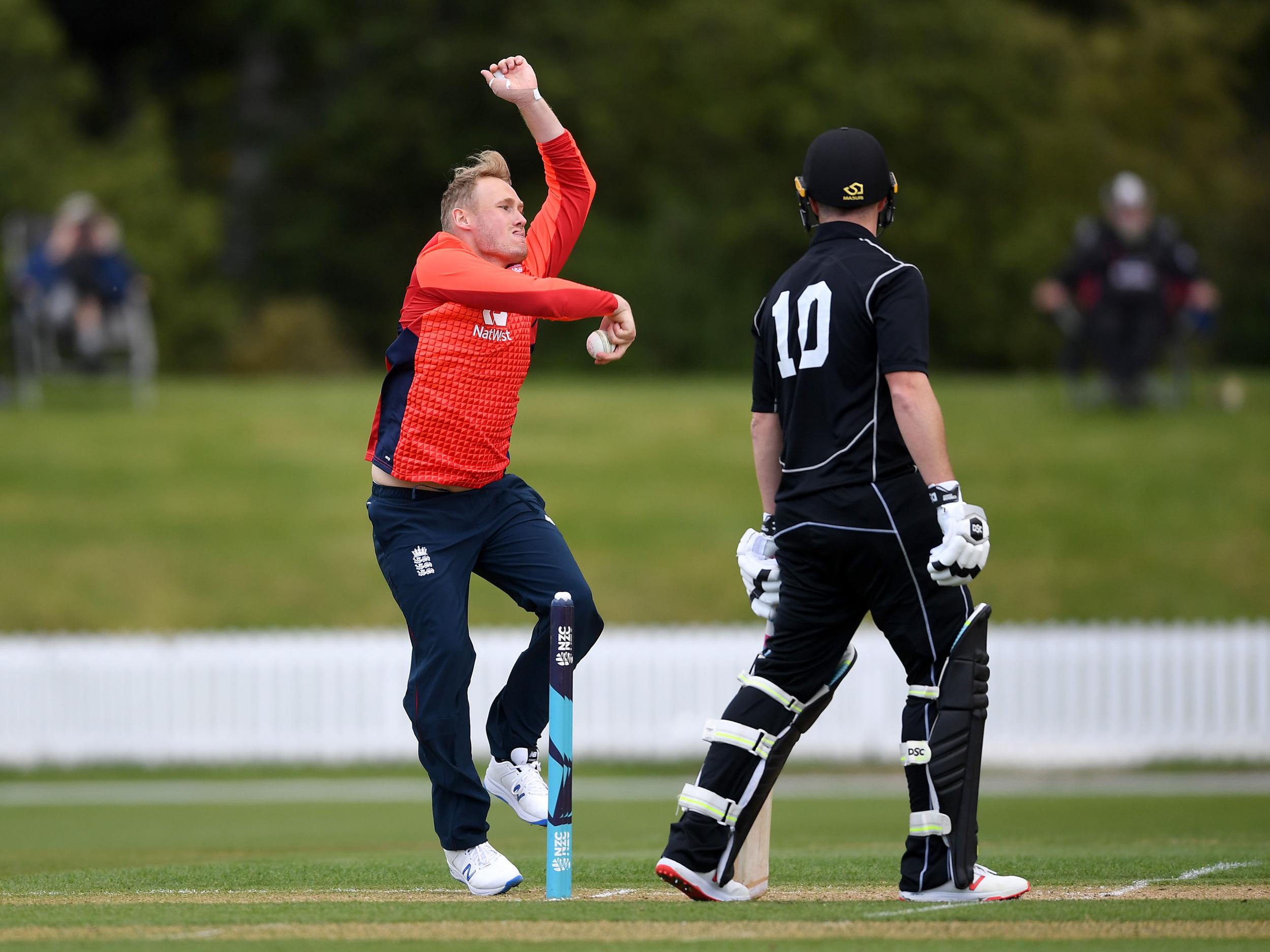 10/16

Matt Parkinson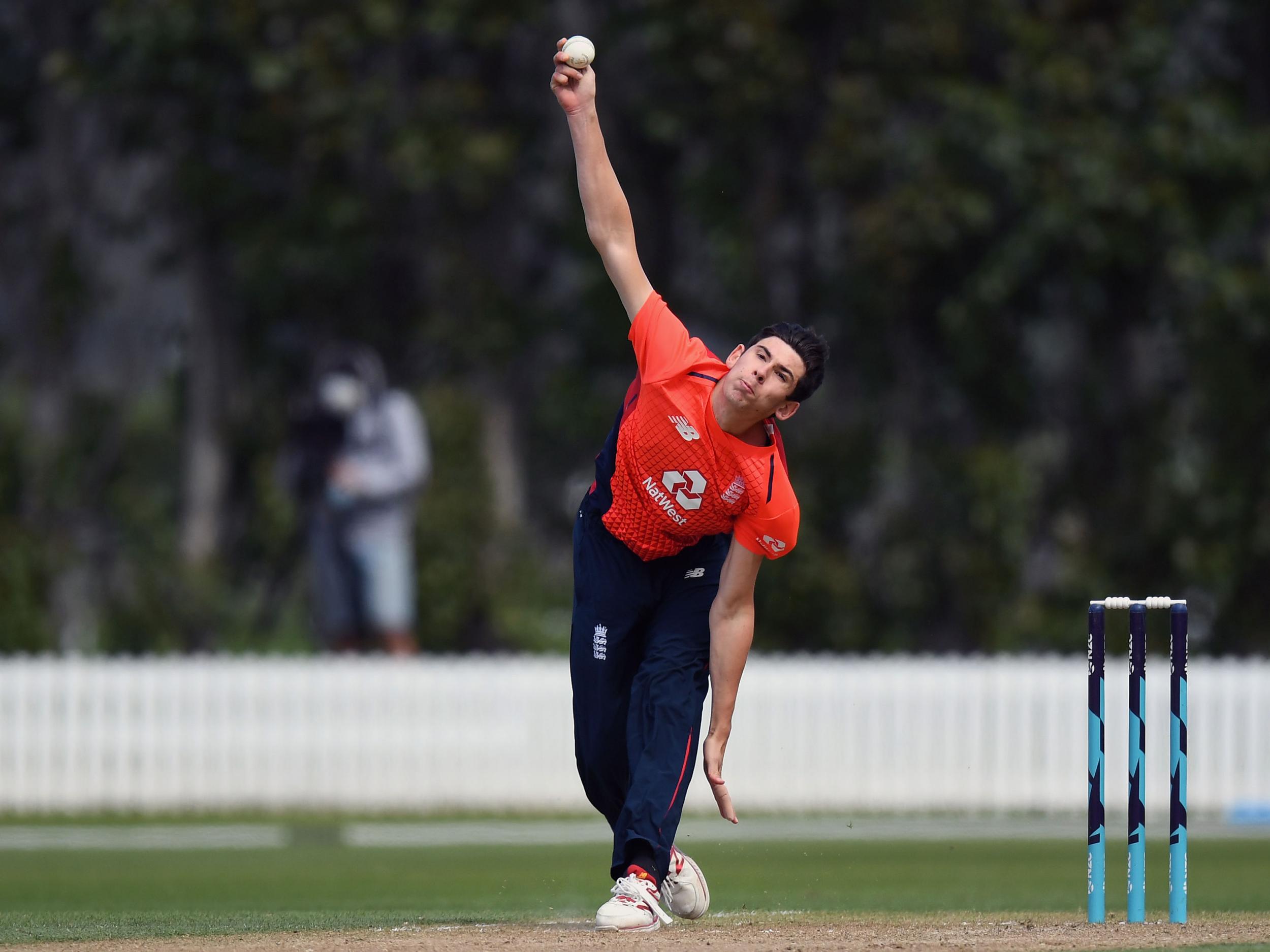 11/16

Pat Brown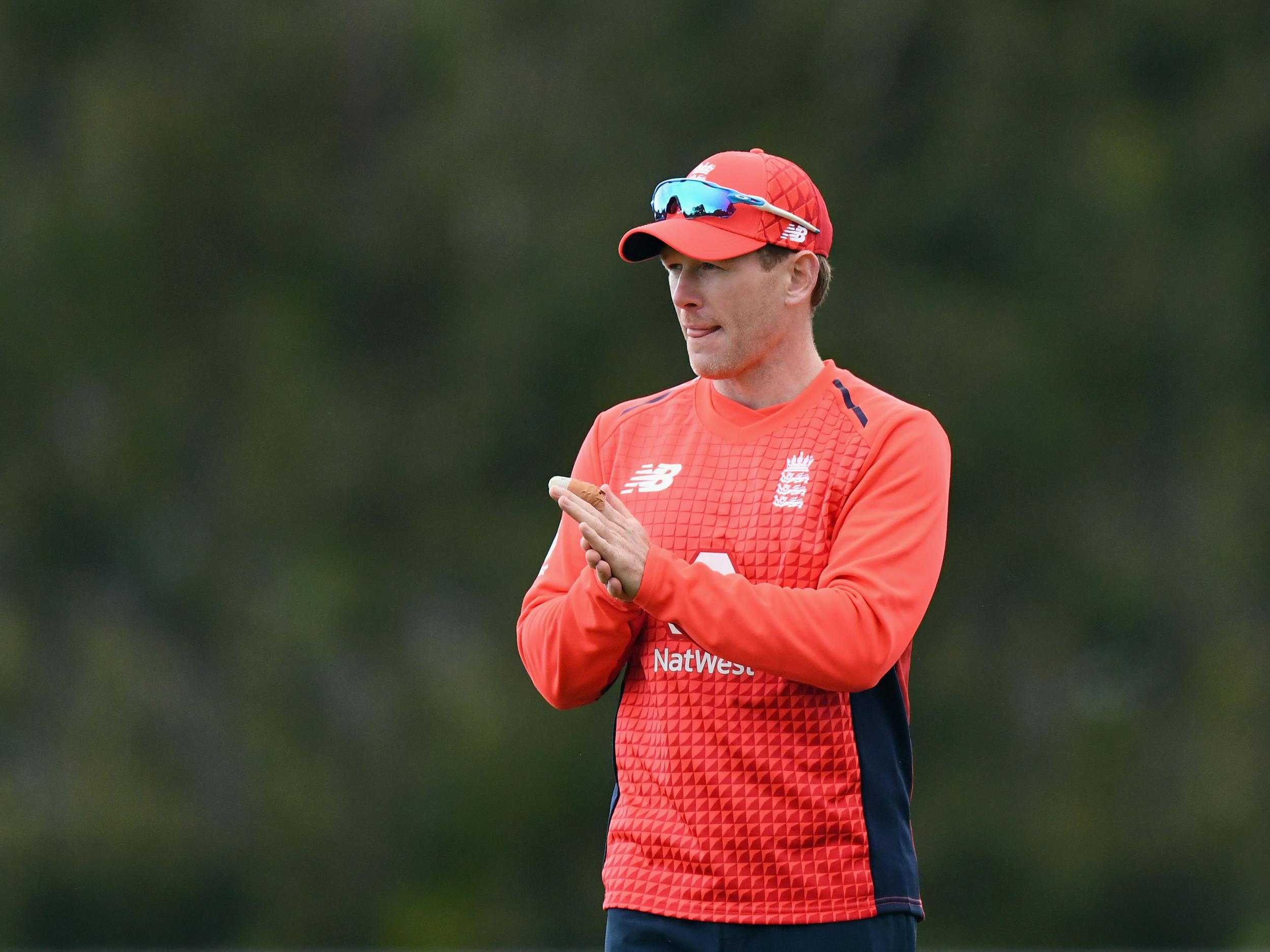 12/16

Eoin Morgan (captain)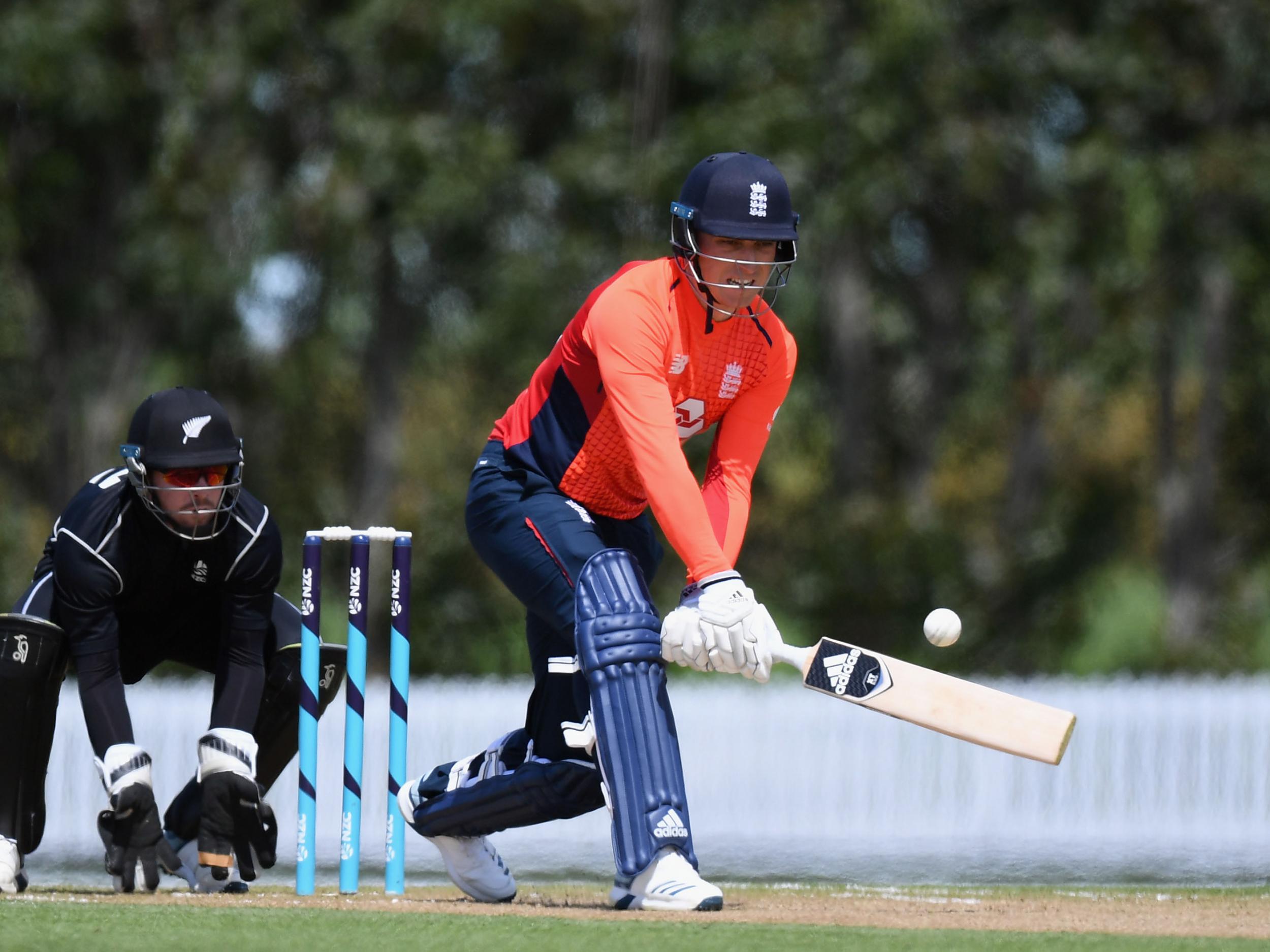 13/16

Tom Banton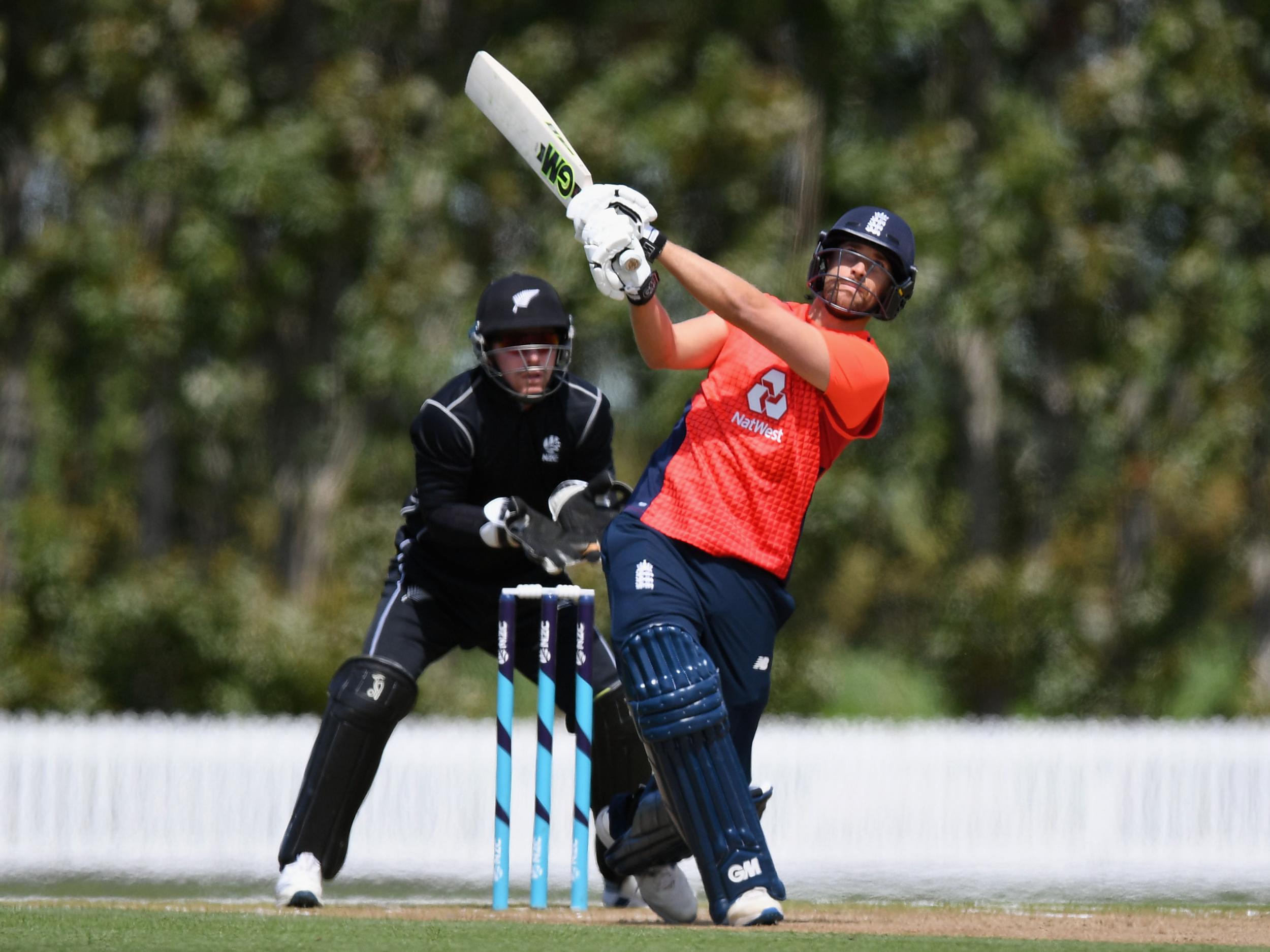 14/16

Dawid Malan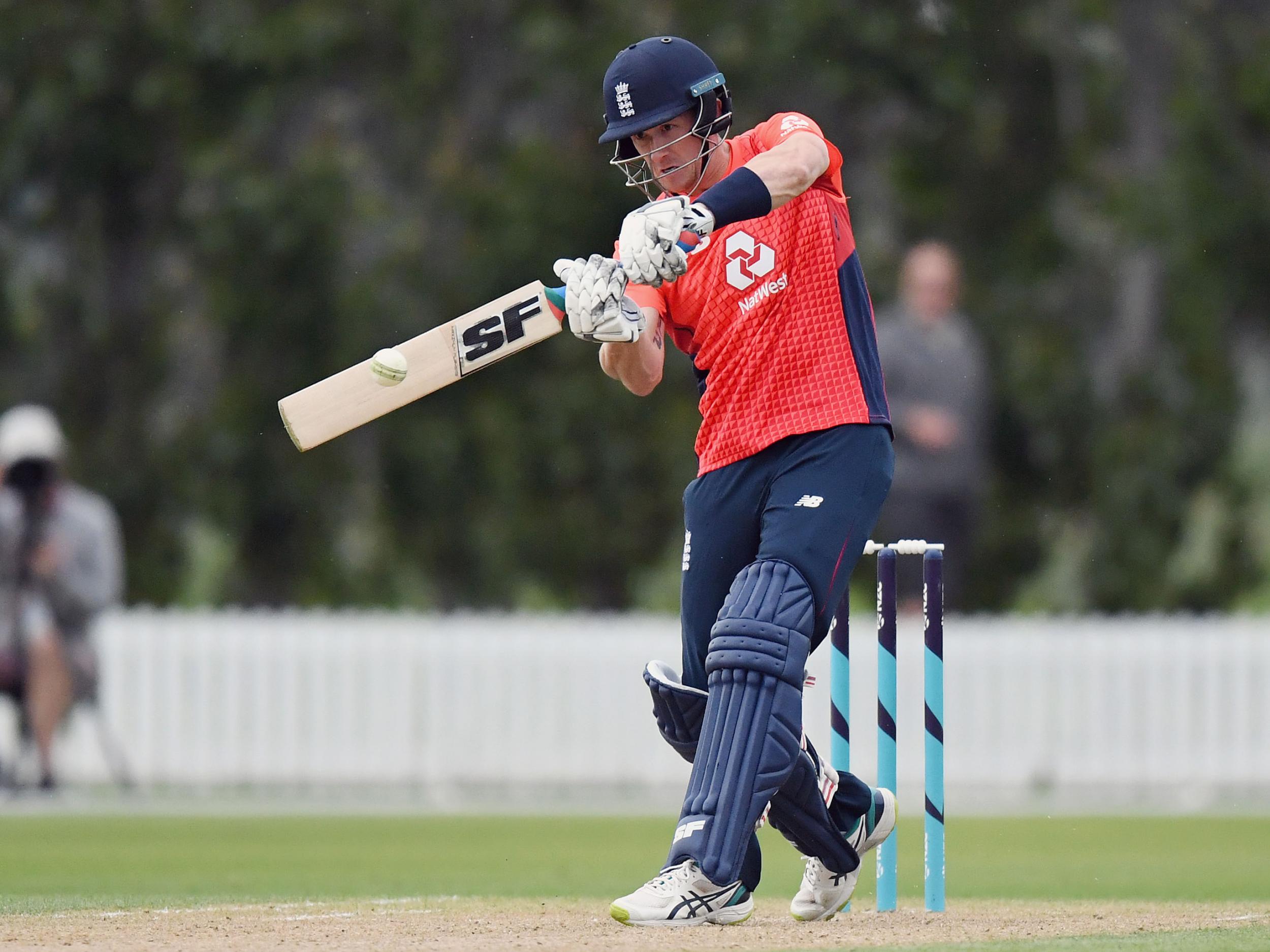 15/16

Joe Denly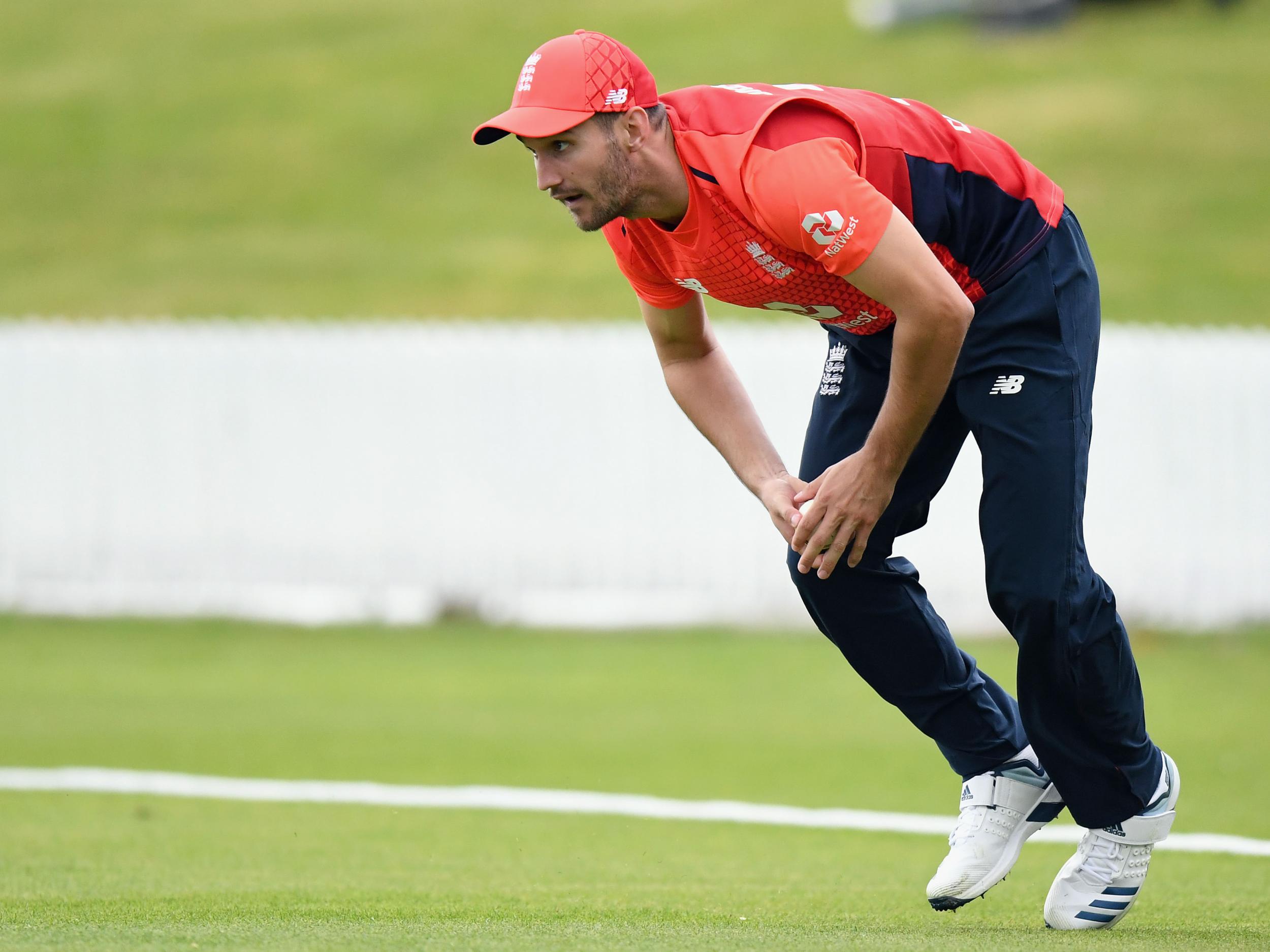 16/16

Lewis Gregory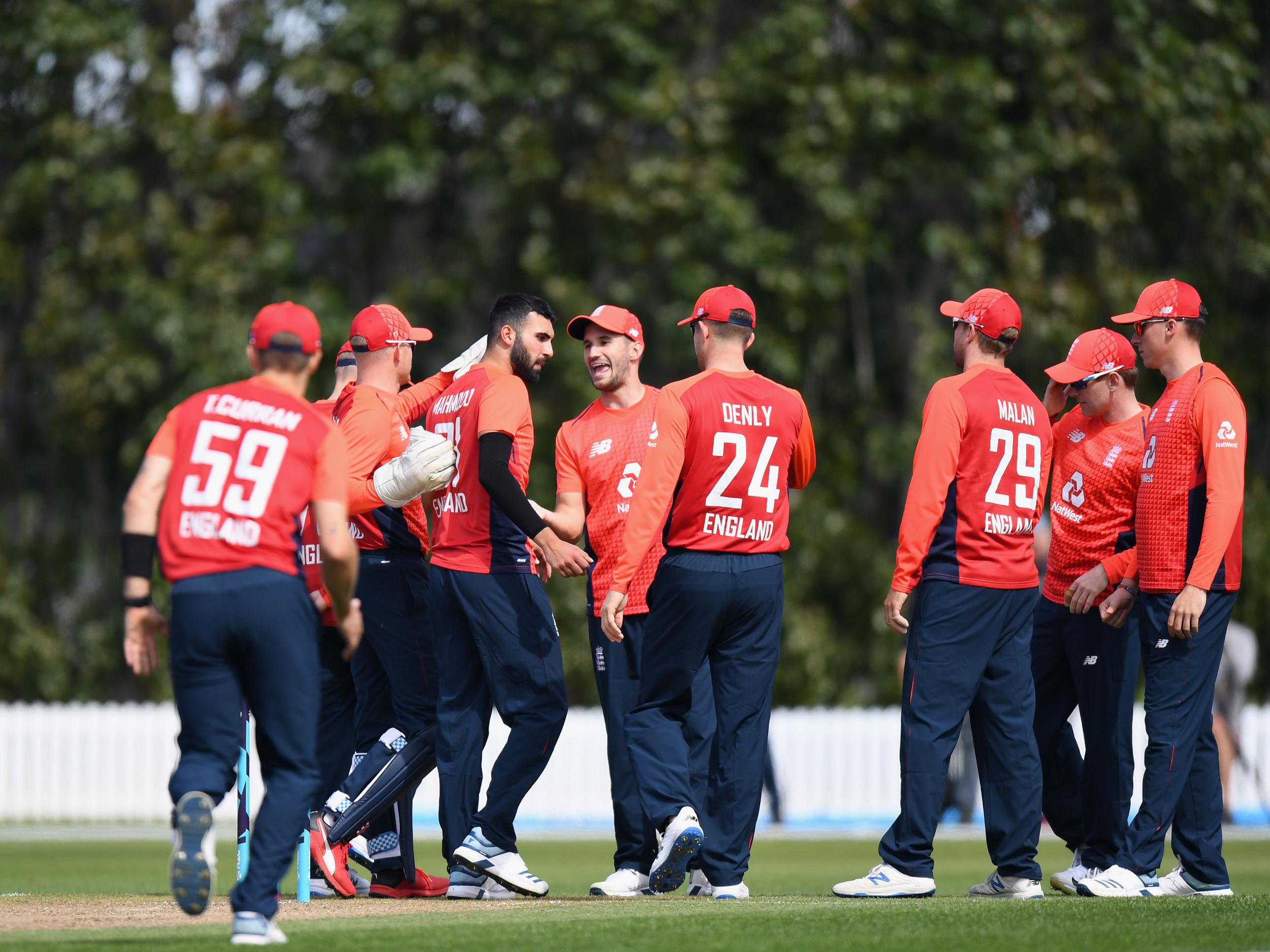 1/16

England have named a 15-man squad for five T20 internationals against New Zealand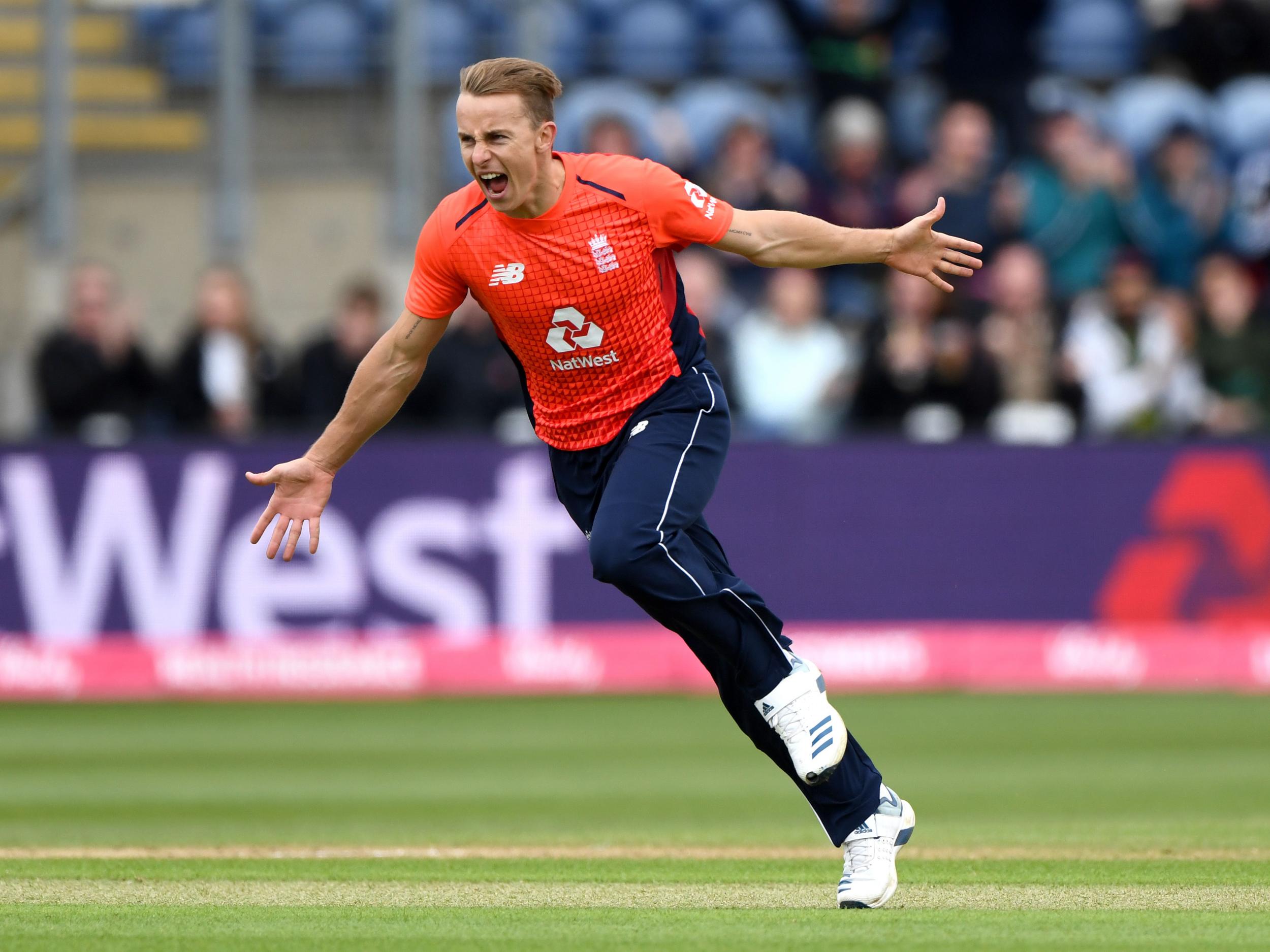 2/16

Tom Curran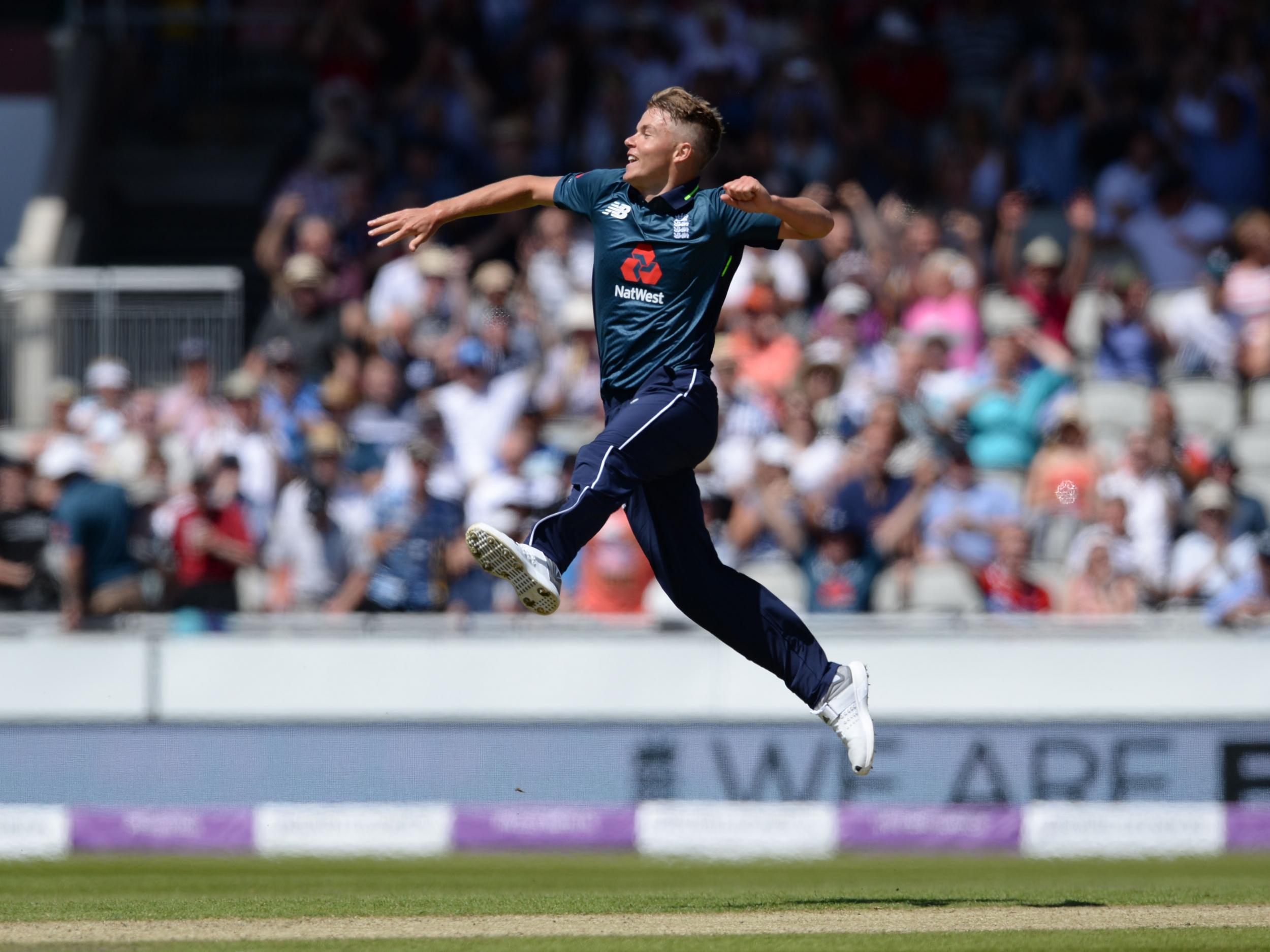 3/16

Sam Curran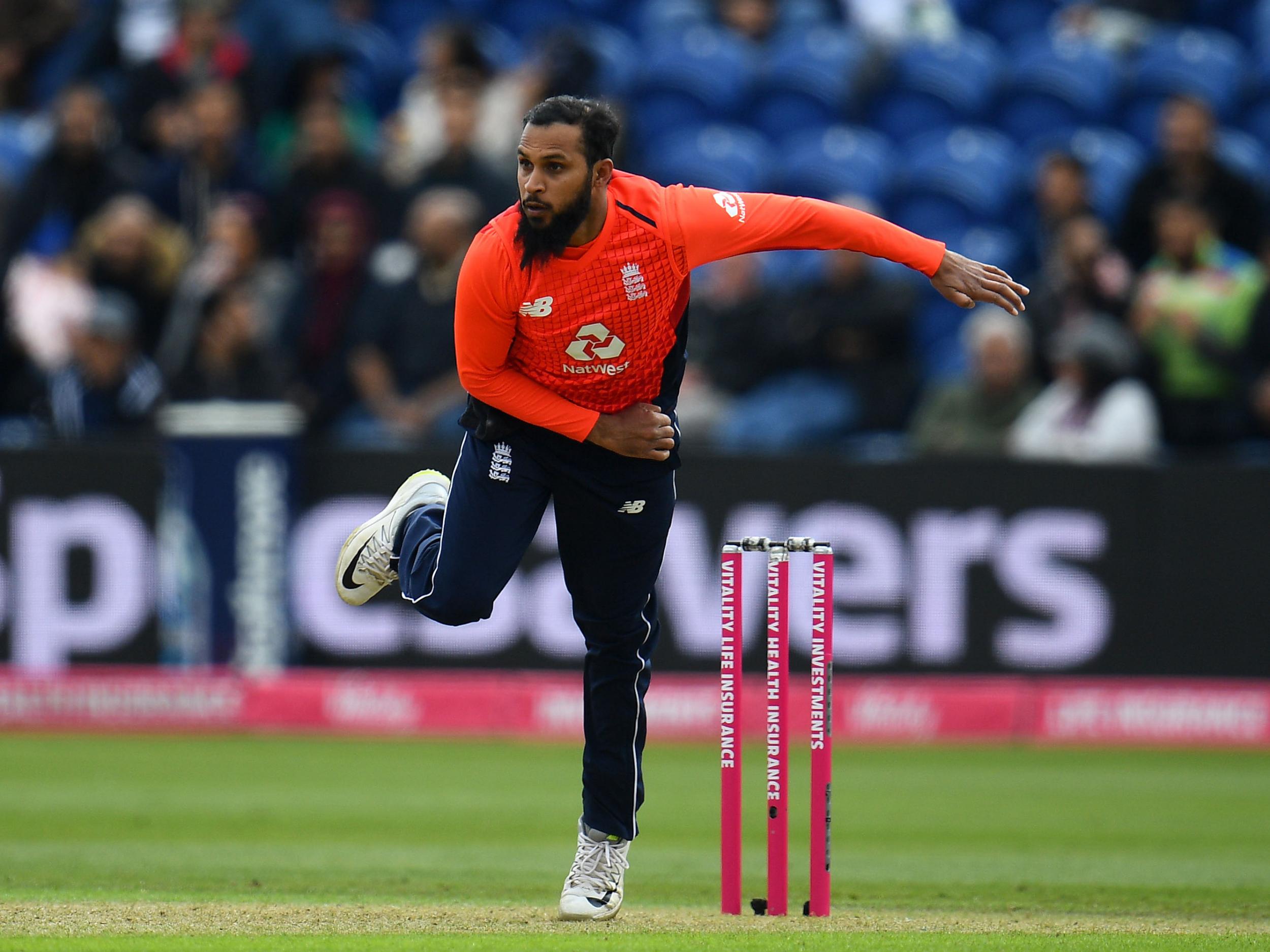 4/16

Adil Rashid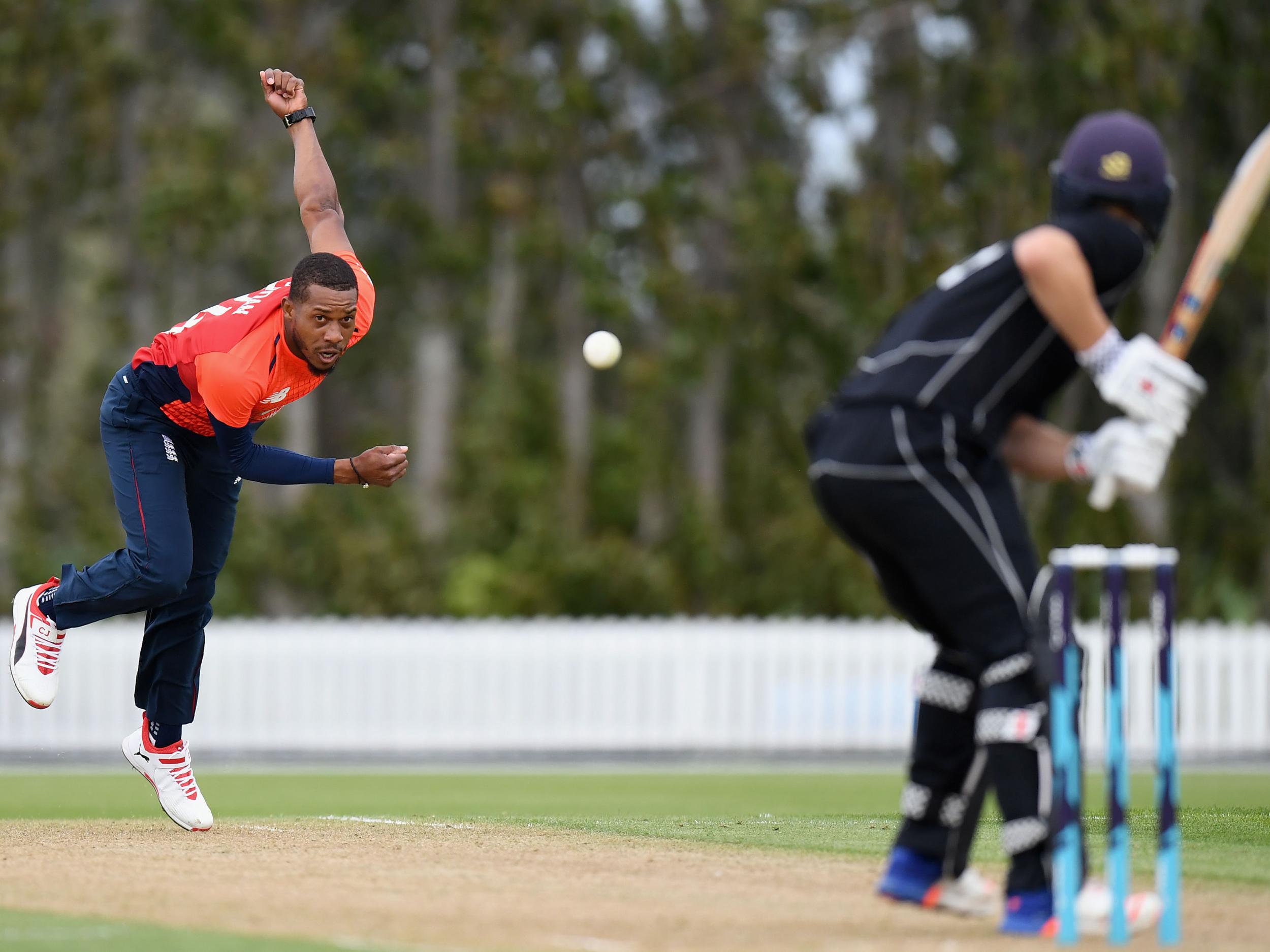 5/16

Chris Jordan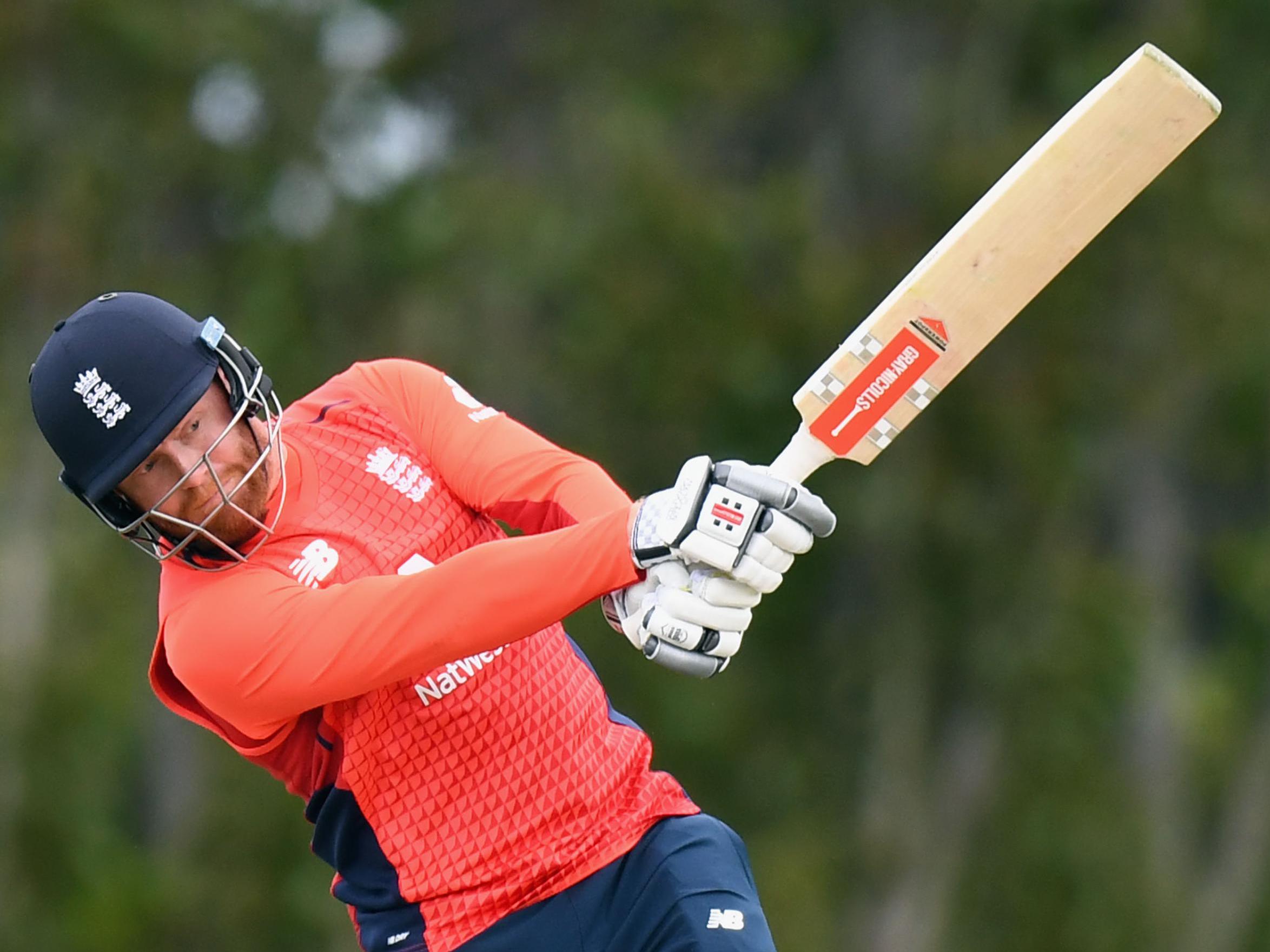 6/16

Jonny Bairstow
7/16

Saqib Mahmood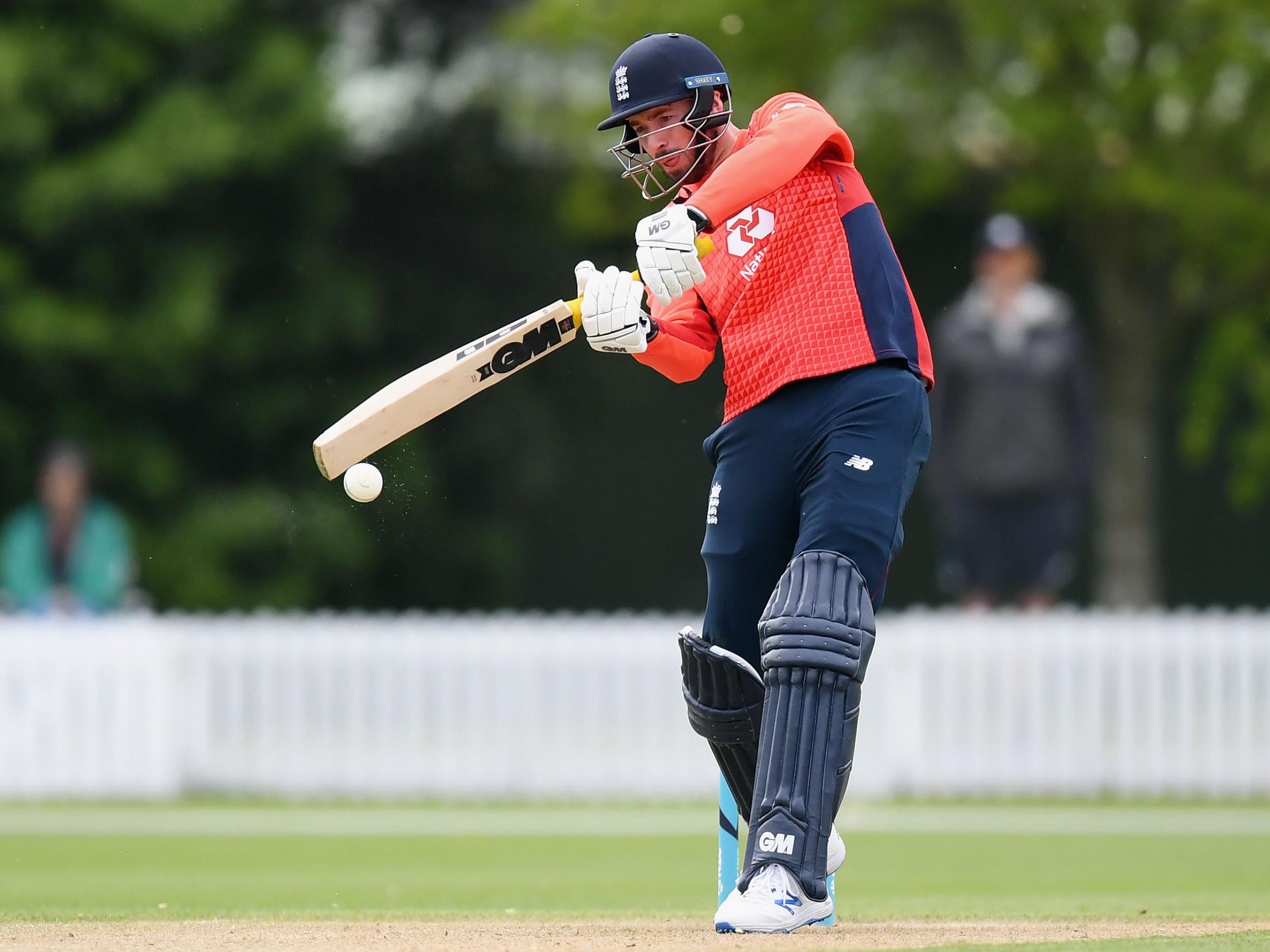 8/16

James Vince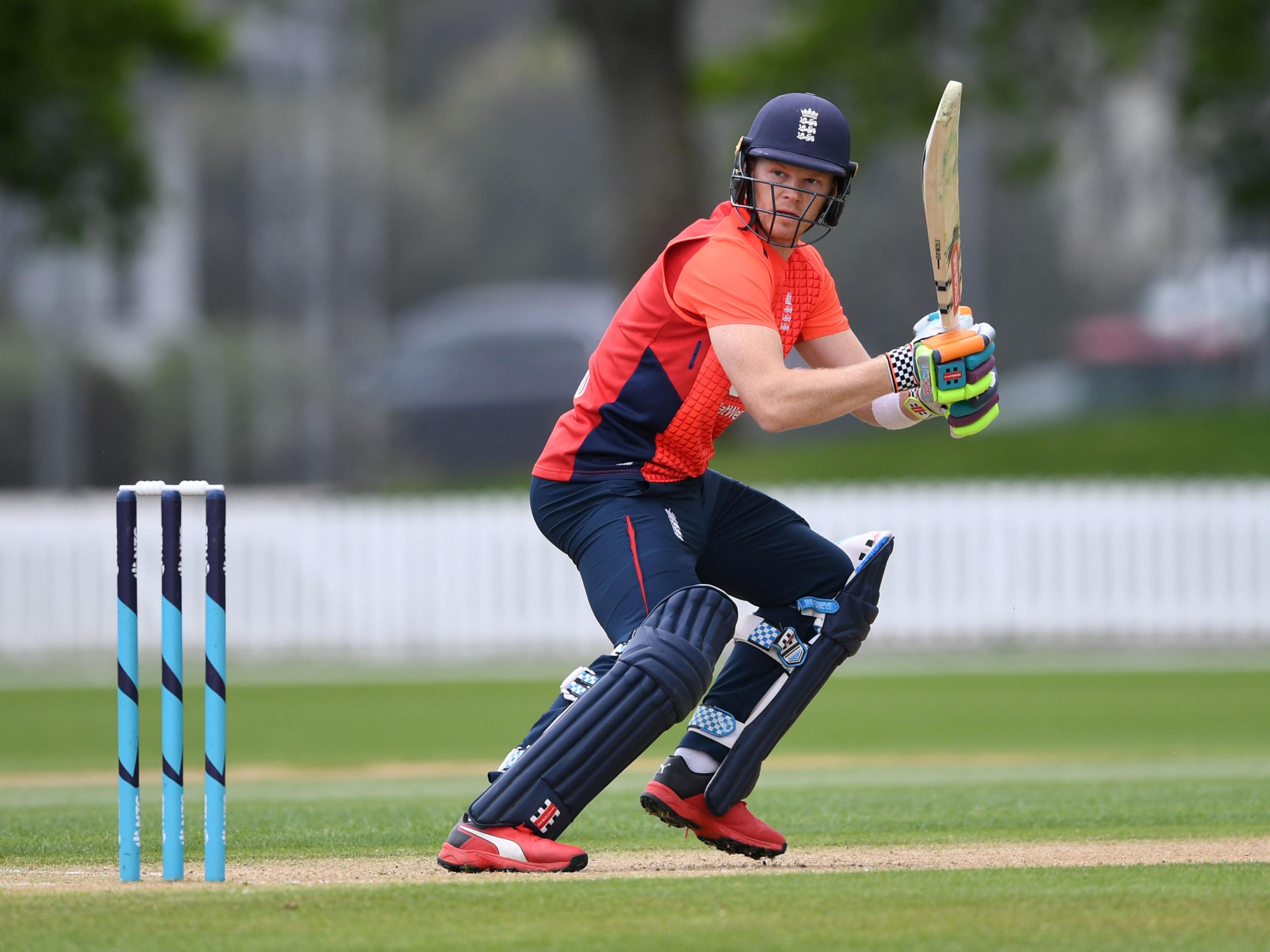 9/16

Sam Billings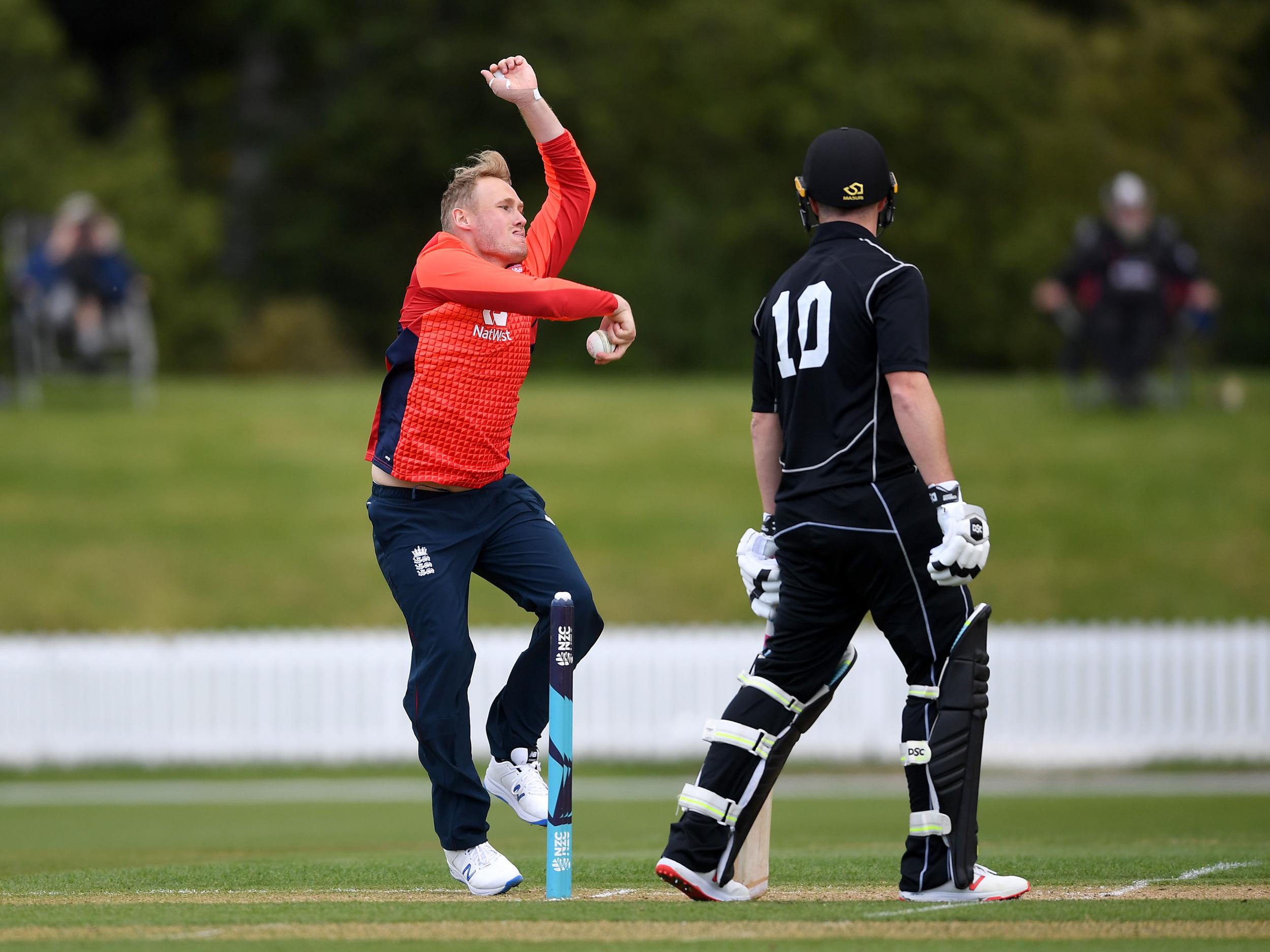 10/16

Matt Parkinson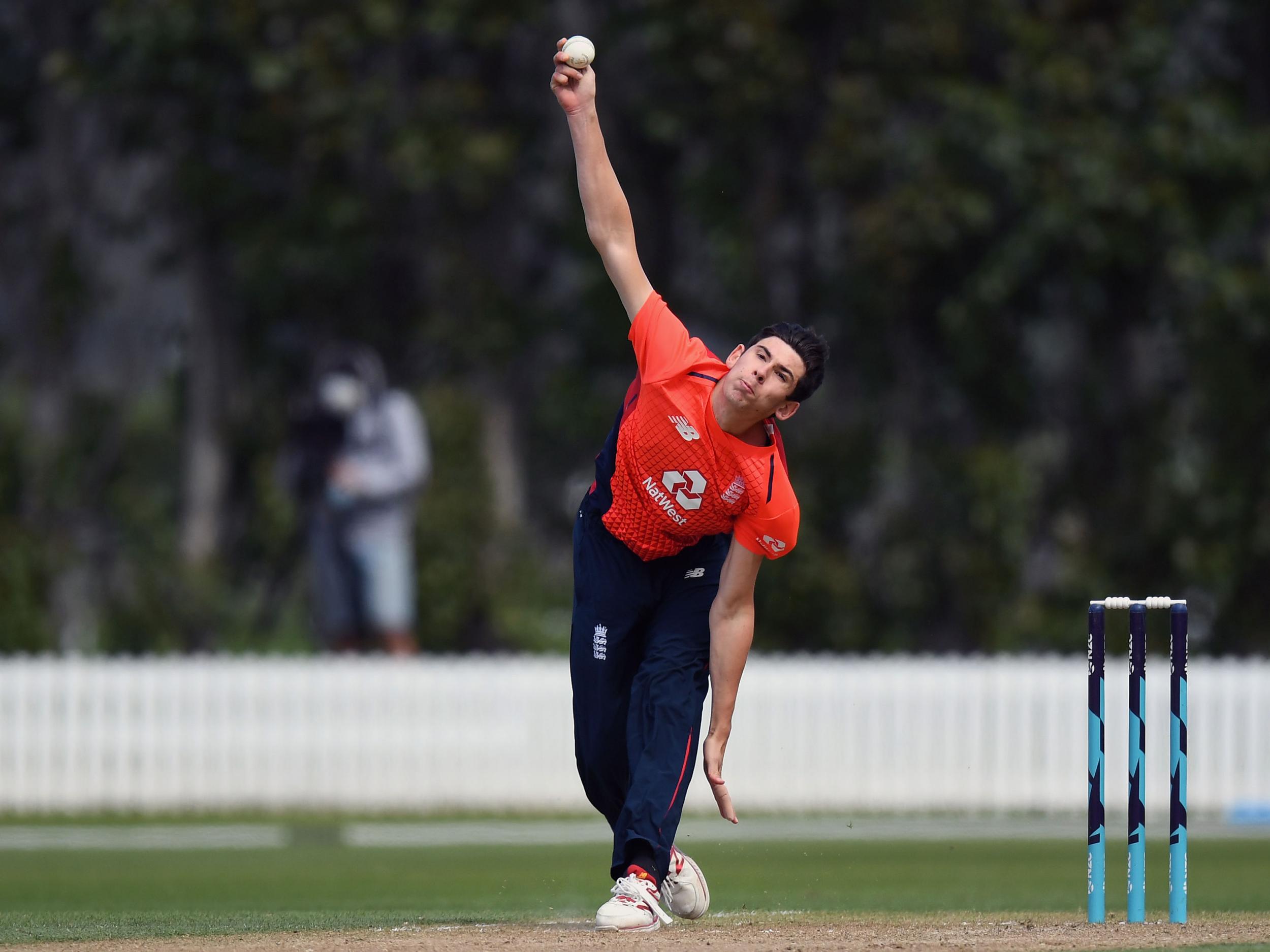 11/16

Pat Brown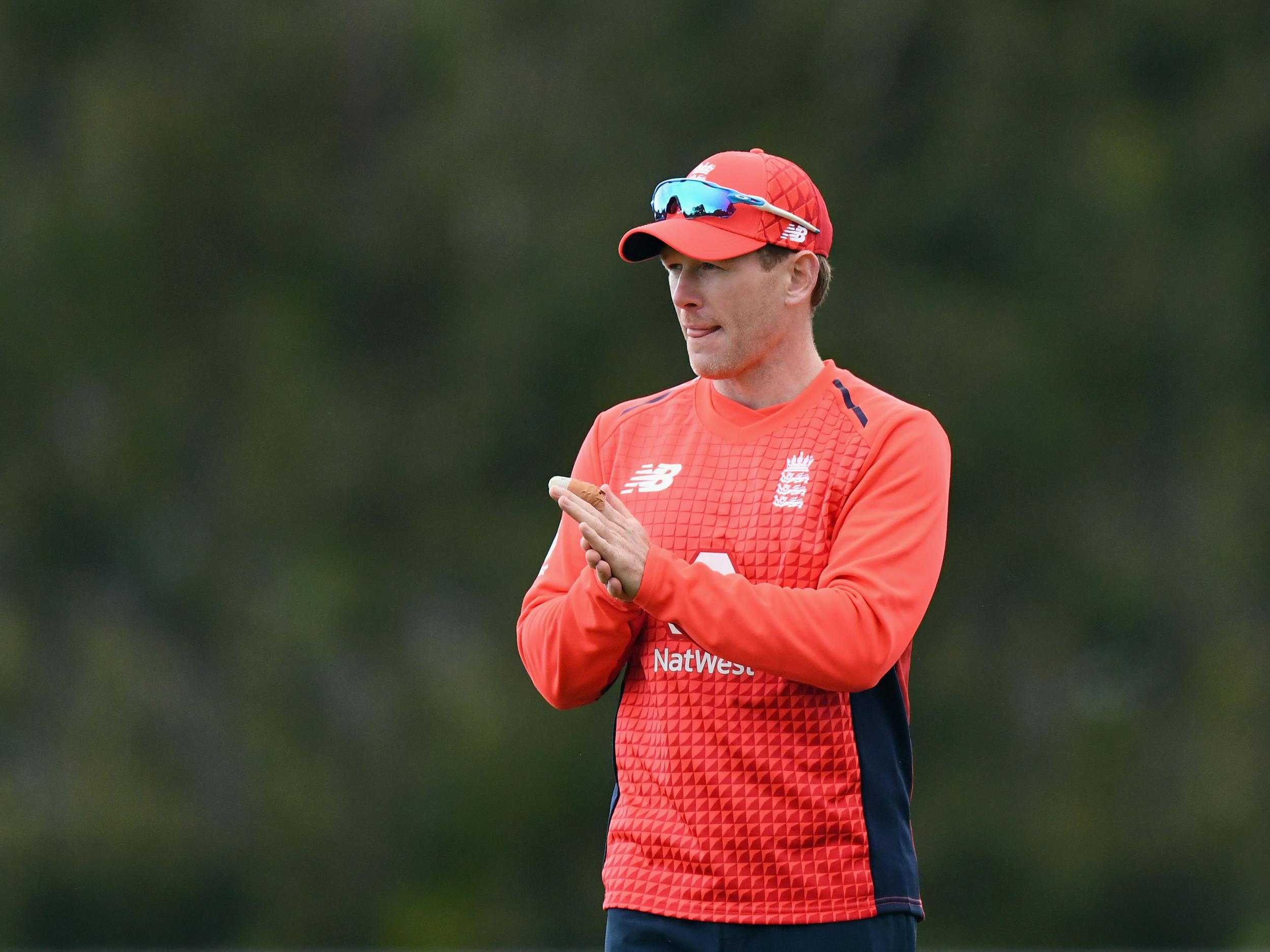 12/16

Eoin Morgan (captain)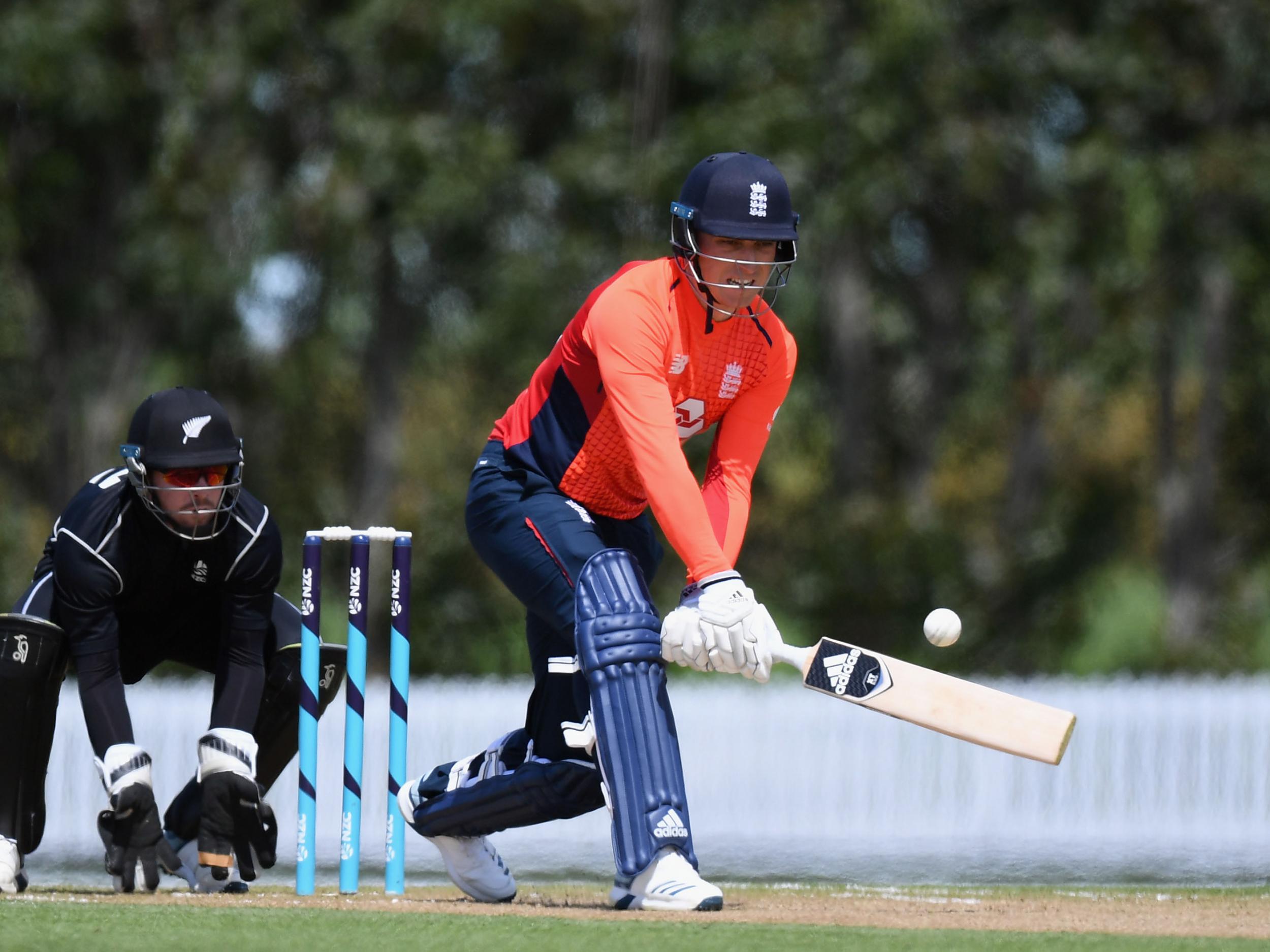 13/16

Tom Banton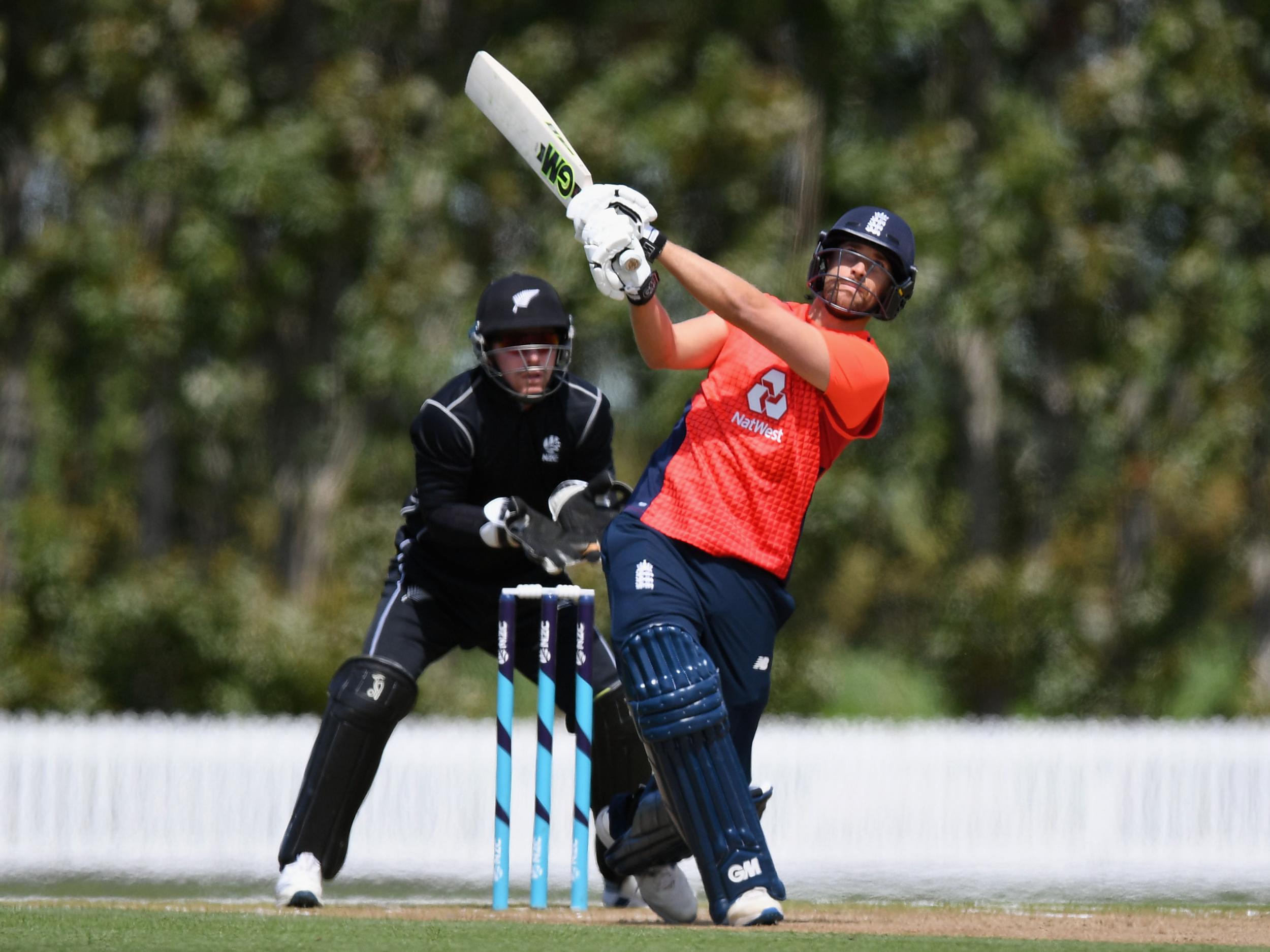 14/16

Dawid Malan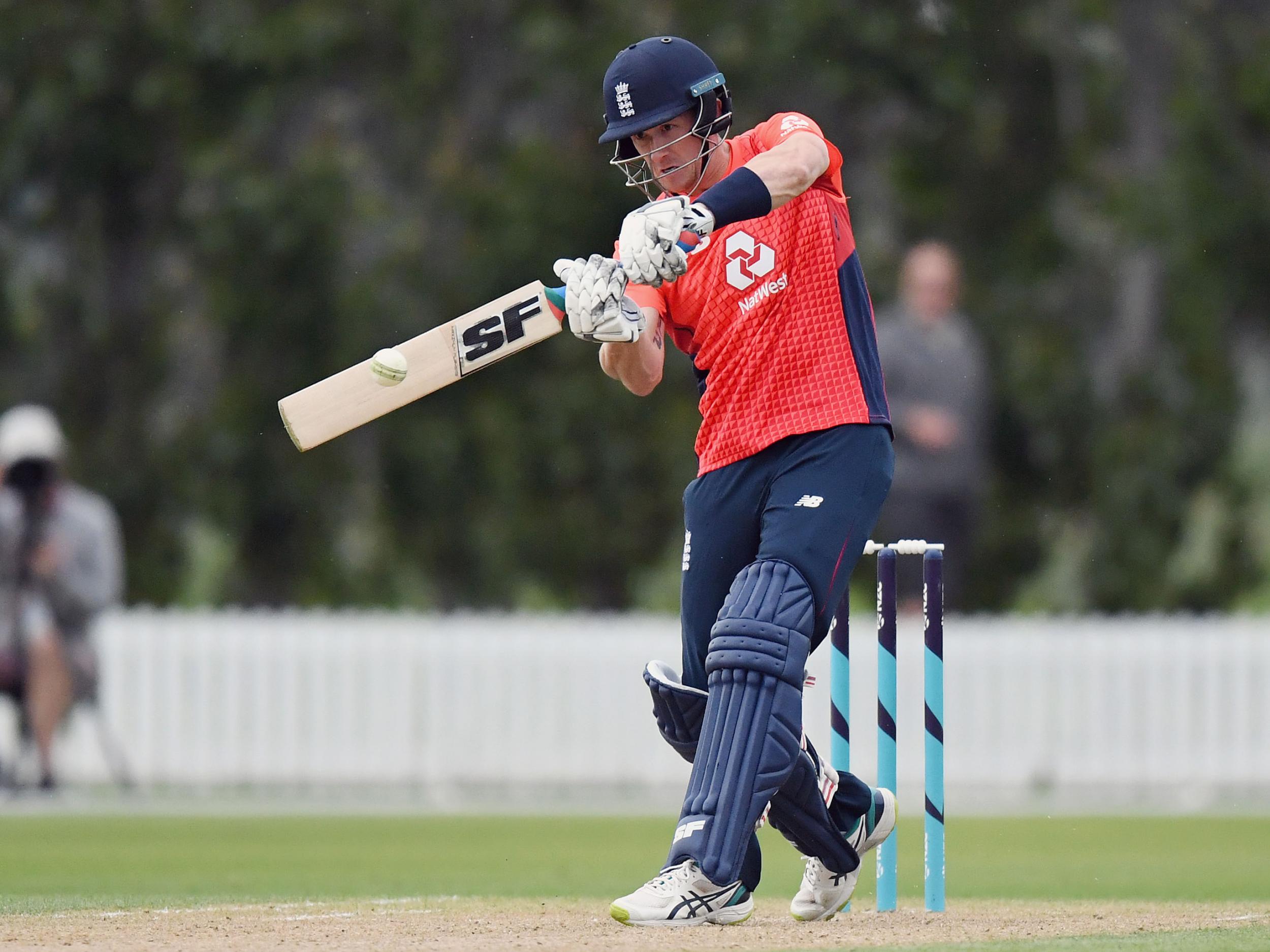 15/16

Joe Denly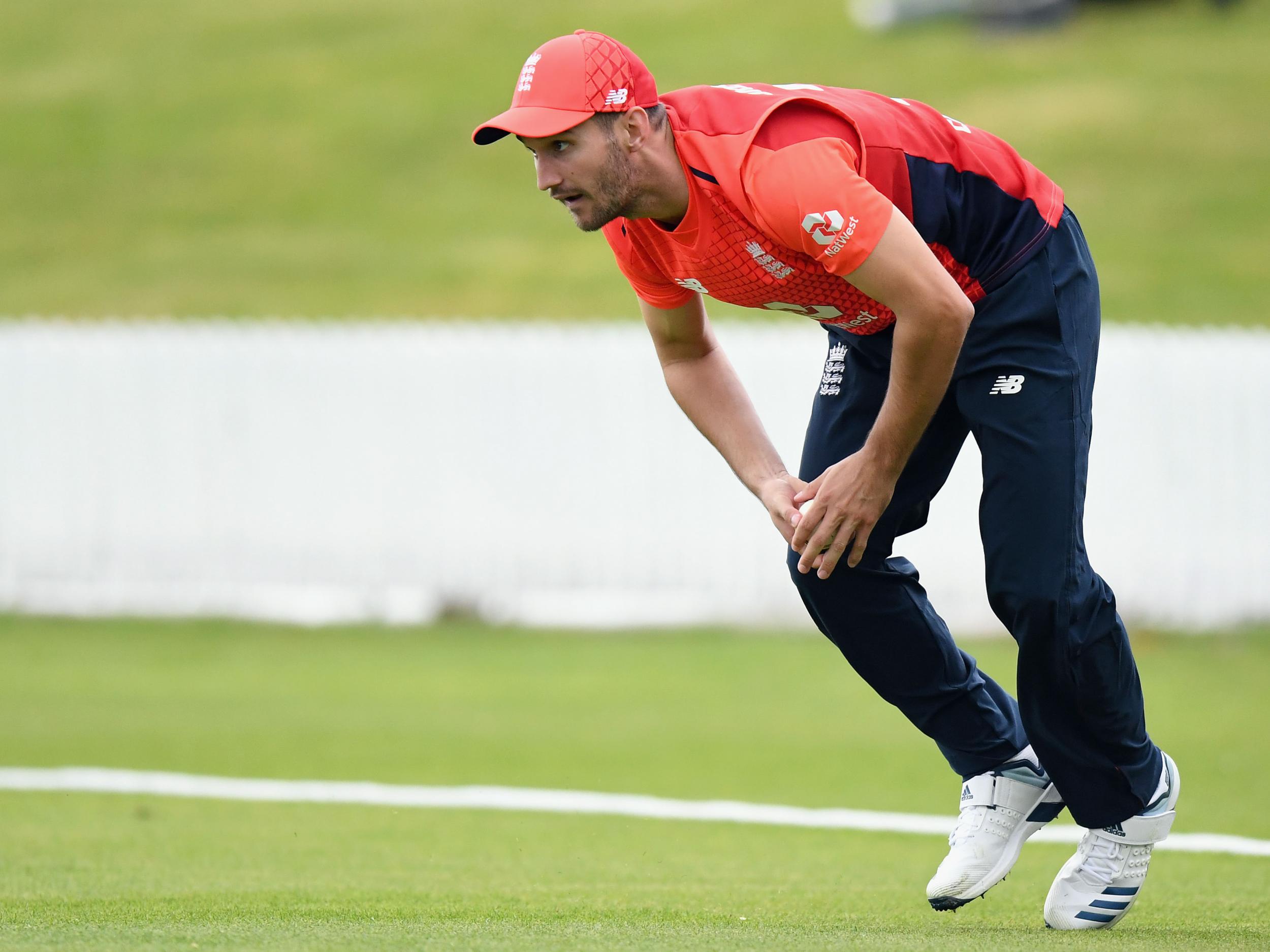 16/16

Lewis Gregory

Pace bowlers are increasingly finding cross-format success almost as elusive. For batsmen there has remained more of a crossover, helped by their physiological advantage which enables them to train more. But as pressures are placed on power hitting and 360-degree scoring, many will be forced to choose between the defence-orientated red- ball game and attack-focused white-ball formats.
2. Teams will be bowled out more but also make more runs
Many T20 teams still use their resources poorly: in general, they systematically overvalue wickets, meaning that they leave hitting power untapped because they are too cautious for too much of their innings. The T20 World Cup semi-final in 2016, when India cruised to 192 for 2 off their 20 overs and were then defeated by the West Indies, is a classic of this genre.
T20 sides are still often governed by thinking from 50-over cricket about keeping wickets in hand – even though this matters far less in T20, whether a side is batting first or chasing. An enlightening statistic by the ESPNcricinfo writer Kartikeya Date showed that, when T20 teams lost in run chases, they were bowled out just 37% of the time – half as much as in ODI cricket – and lost fewer than eight wickets 32% of the time, compared with 10% in ODIs. This exposed the deep failings in much T20 strategy.
As T20 sides become shrewder, the slow increase in the number of runs per innings in recent years is likely to continue. Paradoxically, proof of smart thinking may be losing more wickets – unlike in other formats of cricket, the volume of run scoring and the frequency of wickets being lost could rise in sync.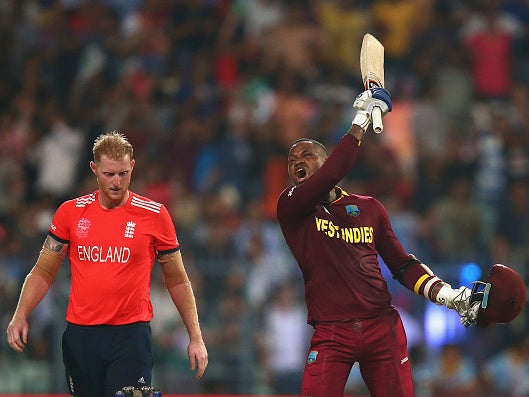 Rather than build an innings in the conventional way, more teams are likely to use expendable players at the top of the order, like Sunil Narine, to target the fielding restrictions. Teams will move to more bespoke batting orders, embracing thinking in terms of positions rather than set positions, following on from the examples of CSK and latterly Islamabad United. The general improvements in the standards of bowlers' batting will augment this shift by giving sides more flexibility.
For instance, teams could have essentially separate batting orders in the Powerplay and afterwards: two or three low-value players who would be deployed to target the fielding restrictions, followed by players to control the middle of the innings and then those to target the end of the innings. If a team lost a wicket to be, say, 40 for 2 after four overs, they could send out a player in the team largely in for their bowling to continue attacking; even, say, 12 off six balls while the fielding restrictions remained might be viewed as a good result. Top order batsmen, who would value their wicket highly during the fielding restrictions and so be likely to begin slowly, could then be saved until after the Powerplay.
This could all help create a paradigm shift in the expectations placed on individual players. So, rather than top order batsmen aiming to bat for half or more of the innings and sides aiming for at least one member of their top three to score a half-century, teams could be set up looking for, say, any six of the top nine batsmen to score 35 from 20 balls.
3. There will be a rationalisation of T20 leagues
The future may well involve more T20 teams, with other national, regional or even intrastate tournaments popping up. But the economics of the sport – so far, most teams and leagues have lost money – points to a rationalisation in the ambitions of leagues, and the hierarchy between leagues solidifying. So while the IPL is likely to expand, in both its number of teams and length, from 2023, or possibly even sooner, other leagues will have to spend less, aiming for less glitzy overseas players and perhaps occupying less time, if they are to be commercially viable. The future of T20 leagues may be simultaneously of more leagues but distinct tiers between the leagues, as in, say, football. And the IPL is only likely to become more dominant.
"Most signs point towards the IPL strengthening its position as the Premier League or NBA of cricket," said Jon Long, the former head of strategy for the ICC. "There will be a handful of leagues that will remain broadly similar to their current structures – perhaps incrementally increasing the number of teams and matches – while several other competitions will have gone through changes in terms of ownership, structure, duration and player eligibility criteria. It will remain challenging for leagues outside the three to four major markets to become financially sustainable but entrepreneurs and investors will continue to experiment with competitions." But some leagues which are popular today may not be able to survive in their current guise.
4. Greater use of data
It is likely that at the heart of greater strategising will be greater use of data. While cricket has already made strides in integrating more sophisticated data analysis into decision-making, the sport has only scratched the surface of its potential.
"We haven't anywhere near reached peak data," said Trent Woodhill, a coach in the IPL and other leagues. "We have the data. We just don't have enough people being able to drive it and buying into it. You're still going to get push-back. Cricket is still a game played by experienced players with allegedly good instincts. We're still a long way behind American sports."
A key growth area will be fielding where a combination of fielder tracking and advanced fielding metrics will not only enable analysts to prescribe a more accurate value to fielders, but will also help enhance coaching by identifying very specific fielder strengths and weaknesses.
"I think you'll see a bigger and bigger focus on fielding performance," explained England lead analyst Nathan Leamon. "I think fielding is the area of the game with the biggest headroom to improve. If you compare our skills in certain areas with other sports, there's definitely evidence that we're not close to the limits of how well you can field."
The arrival of reliable fielding maps will greatly enhance analysis of all facets of the game. It will become possible to identify the batsmen who are best at finding gaps in the field, bowlers who are most effective at bowling to their field and the captain who utilises his fielders most efficiently, among many other things.
5. More football-style sackings
Before the 2017 season, Daniel Vettori was unveiled as Middlesex coach. The club stressed his IPL experience with Bangalore; they made no reference, and didn't seem to notice, that his actual win- loss record in the IPL and elsewhere was mediocre. It embodied the lack of care paid to many coaching appointments, with jobs awarded largely on the basis of who looked the part and networks.
At Middlesex, Vettori won a derisory seven games out of 27. By the end of 2018, he had lost both his Bangalore and Middlesex jobs. It was a window into how, slowly, as the actual business of winning becomes more important to T20 teams, so coaches are becoming more accountable. This is begetting more job insecurity. The future of T20 coaching is likely to see more football-style sackings, including in mid-season.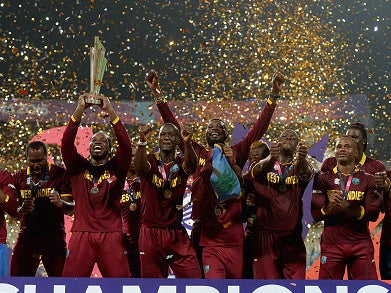 6. The T20 World Cup will expand
The ICC often declare that T20 is the globalisation vehicle, but the number of countries permitted to play in the main stage of the men's World Cup remains pitiful compared to sports that cricket likes to consider itself bigger than. But the decision in 2018 to open up T20 international status to all men's and women's international sides, bringing cricket in line with other sports, hinted at a desire to grow the sport less tepidly.
One of the next steps will be to increase the size of the T20 World Cup. From 2020, this comprises 12 sides in the main stage, with a further four playing a preliminary round (effectively another qualifier) immediately before, an increase from ten sides in the main stage in previous tournaments.
In the years to come this number is likely to grow. Sanjog Gupta, the executive vice-president of Star TV Network – and, as such, a crucial member of the cricket ecosystem – said that he supports a more inclusive format.
"I do see room for the T20 World Cup to be a big platform for new nations to come in and new nations and new viewers to be inducted in cricket and for it to become the tournament that's the real first handshake for viewers around the world," Gupta said.
He suggested two potential models for expansion. The first option would include 14 teams: 'You could potentially look at two groups of seven, which gives you 42 games followed by an extended play-offs.'
The second option would include 15 teams, followed by a subsequent stage. 'You could potentially look at three groups of five each, with two from each group qualifying and playing in the Super Six. That gives you a good mix of new teams, more regions but also great games at the Super Six and league stage.'
Recent progress made by the US men's team, who are now ranked among the world top 20 in ODI cricket, is likely to crystallise the desire to grow the T20 World Cup.
7. Greater emphasis on home advantage
T20 is an inherently volatile game that can be won or lost on the finest of margins. It is this fragility that means teams should seek to control every possible variable because they could easily end up being the difference between victory and defeat.
Teams play half their league matches at home. This offers the opportunity for teams to either adjust their conditions to suit their squad, which is more likely in leagues with less player turnover, like the T20 Blast in England, BBL in Australia and competitions in South Africa and New Zealand. Another option, more likely in leagues with greater player turnover such as the IPL, PSL and CPL, is to adjust their squad to suit conditions. If teams can dominate at home and win, say, 70% of their home fixtures, they will typically only require a handful of wins away to progress to the play-off stages.
So far there is only the faintest hint of home advantage in T20: 53% of matches are won by the home team, a lower advantage than in basketball, football or ODI cricket, where home teams win 59% of games.
Yet sides such as Chennai Super Kings in Chepauk, Rajasthan Royals in Jaipur and Perth Scorchers at the WACA have given a glimpse of what is possible. Perth won 69% of all their matches at the WACA, but their home form then dipped markedly when they moved to a new ground.
As T20 continues to mature it will become more results- orientated. Shrewd team managers will come to prioritise devising a strategy to dominate at home.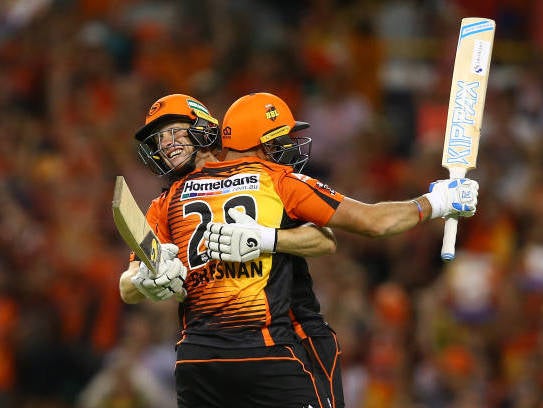 8. Formats will get shorter at amateur level
Time pressures have not only squeezed the professional game to produce shorter and shorter formats but these challenges are even more acute at amateur level. Playing cricket at club level across 50 overs a side takes an entire day out of someone's weekend. In England in particular, participation numbers in amateur cricket are falling.
In response to this participation crisis it is likely that more midweek evening games will be played after work. In Asia and the Caribbean these matches will be played under lights as part of vibrant local leagues. These matches will take less time than traditional weekend fixtures and mirror the professional game's prioritisation of T20.
9. Agents will continue to become more important
Agents have been among the first winners of the first age of T20. With T20 leagues from Afghanistan to Australia and Canada to the Caribbean, agents are more prevalent, and influential, than ever before. As of 2019, there were 40 in England alone, about double the number five years ago; worldwide, the number has risen to 110 registered agents. The shifting terrain has created a new need for agents – and so a new source of cash, with players using agents to get into T20 leagues while teams use agents to identify who is available and fulfils the league's eligibility requirements.
Agents act like career planners. When considering offers from T20 franchises, agents routinely look at ground dimensions – smaller grounds are better for boundary hitters and worse for spinners, for instance – as well as the players and coaches they'd work with. And, rather like in football, agents are becoming a way of players voicing their discontent, and trying to assume a more prominent role in their teams. James Welch, a former Durham academy player who has run the agency Quantum Sport since 2007, once emailed Yorkshire's director of cricket with David Willey's lofty strike rate in the Powerplay to try to convince him to use Willey higher up the order. 'Players want to see that you're adding value.'
Yet as cricket's wealth has snowballed, so the war for talent between agents has intensified. 'Player poaching is a serious issue,' said Talha Aisham from the agency Saya Corporation. "As this profession is getting popular, a lot of people are coming to it without any background and training."
After the Afghan Premier League draft in 2018, one insider reported, several young Afghan players who had just earned contracts were messaged by a former team official, saying that they needed to give 10% of their money to the official to finalise their contracts. This was a complete lie, but a window into the opportunities for gluttony and malfeasance opened up by T20 leagues.
In some T20 leagues insiders whisper that captains or coaches seem to push specific players whom their agent also represents. The potential for conflict of interest, with agents representing coaches and players alike, is obvious.
There is broad agreement in the sport that there should be greater regulation. As of 2019, agents were unregulated everywhere except England, Australia, South Africa and New Zealand. If regulations do not become more common – the ICC supports more member states introducing regulatory systems but a blanket global agent registration system is considered unlikely – then stories about the malign influence of agents promise to become more common in the sport's new landscape.
10. Batsmen retiring out
In a CPL match in 2017, just 12 days after hitting an innings of 121 not out, Andre Russell – one of the most destructive T20 players of all time – was unused by Jamaica. Chasing 157 to win against Barbados, Jamaica ended up on 154 for 3, somehow contriving to lose by two runs despite having seven wickets in hand. Yet Russell did not bat at all – the T20 equivalent of having Lionel Messi on the bench but not being able to bring him on.
It was a perfect case study of how teams could benefit from retiring out struggling batsmen, rather than allowing them to continue to consume deliveries at the crease and prevent other players from getting to bat.
Retiring a batsman out has negative connotations attached to it partly because cricket is obsessed by the concept of 'fair play'. Many believe the battle at the crease is part of the game, rather than something that can be tactically ended.
It is not, however, against the laws of the game to retire a batsman out. And, on occasion, it could be prudent for a team to do so, to ensure they didn't leave one of their best batting resources unused. Similarly, fielding teams may employ 'tactical drops', making little effort to get to a high ball simply to keep a weaker batsman at the crease, and leave as few balls as possible for a player like Russell to impact the game.
Innovation in this area came from an unlikely source. In September 2018, Belize became the first team in professional T20 cricket to retire a batsman out when they withdrew Howell Gillett who was 8 not out off 23 balls in a match against Panama.
11. Match-ups will become more sophisticated
One of the buzzwords of the first era of T20 has been match-ups: that is opposition teams targeting certain types of batsmen with certain types of bowlers.
"It happens every game," said England's captain Eoin Morgan. "The one where it has worked best was the World Cup Final in 2016 where we opened the bowling with Joe Root to Chris Gayle. We had an under-par score on the board, we needed early wickets and the ball wasn't going to swing because it didn't swing the first innings so we decided to take a bit of a left-field call and again it was calculated but it came off."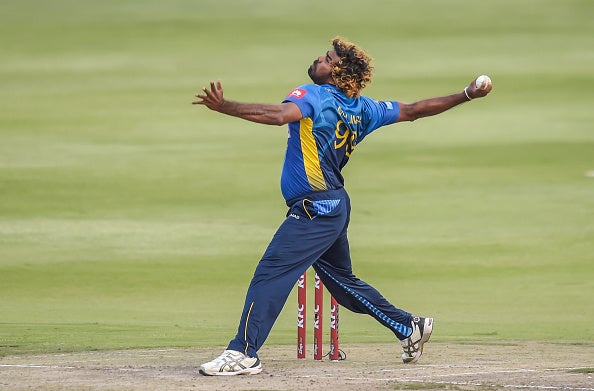 As data analysis of T20 improves, the level of detail in these match-ups will grow. For example, not all right-arm pace bowlers are the same. Indeed, two right-arm bowlers such as Lasith Malinga – with a low, slingy release – and Jason Holder – with an unusually high release point – could scarcely be more different. The same applies to batsmen: traditional anchor Michael Klinger is a right- handed batsmen but to group him as the same kind of player as, say, Jos Buttler would be inaccurate.
Advanced analysis is beginning to reflect this. CricViz have built a model that groups players using detailed shot type, footwork, scoring zone and ball-tracking data, separating players into sub- categories and then identifying strengths and weaknesses within these. As a result, Klinger might have a positive match-up against Malinga but a negative match-up against Holder, despite them both being right-arm quicks.
12. More set plays
Field settings generally are dictated to by the ball that a bowler is wanting to bowl. If he is looking to bowl a wide yorker, for example, then third man will be back; if he is looking to bowl a slower ball then third man and fine leg will be up. These settings are typically managed by the captain and bowler and are now a fundamental part of basic T20 tactics.
Yet, as the game and as planning around the game develops, it is possible that these field settings will become more predetermined. Fielding teams may employ something akin to set piece routines in football. A code signal from the coach or captain might be all it takes for the field to snap into a certain shape and the bowler respond with the relevant delivery. This might become particularly pertinent if more stringent over-rate penalties are applied through the use of ball clocks, counting down the time permitted in between deliveries.
As analytics of field settings – perhaps the most underappreciated aspect of the sport – grows, the detail that goes into these set plays will rapidly evolve. Teams will be able to identify subtle differences in shot location of different batsmen against different deliveries and they will manage their set plays accordingly.
13. Hybrid spin bowlers
Just as Rashid Khan transformed leg spin, another Afghan teen threatens to transform spin bowling entirely. Mujeeb Ur Rahman's bowling style is distinctive because it cannot be categorised as either a finger spin or wrist spin. Mujeeb bowls off breaks, carrom balls, doosras, leg breaks and googlies – he is a hybrid bowler and the first of his kind. By straddling different bowling techniques, not only is Mujeeb harder to read and has a wider arsenal at his disposal, but he is able to exploit batsmen's weaknesses even more specifically. Mujeeb's success inspired other bowlers, most notably Mujeeb's teammate at Kings XI Punjab the off-spinner R. Ashwin to start bowling occasional leg breaks and googlies as well.
The innovation is unlikely to stop there. On 27 October 2018 the Sri Lankan Kamindu Mendis bowled right-arm and left-arm finger spin in the same over in a T20 international against England. To the right-handed Jason Roy, Mendis bowled left-arm finger spin, taking the ball away from the bat and then mid-over changed to bowl right-arm finger spin to the left-handed Ben Stokes, taking the ball away from the bat once more. The amount of practice needed to reach an elite standard with both arms is a roadblock to many others doing the same, but Mendis embodies how bowlers will explore new and previously unimagined avenues
'You need to be constantly evolving,' said Samuel Badree. 'Anything that is different will become successful, at least initially.' As match-ups become increasingly salient in T20, bowlers such as Mujeeb and Mendis are capable of bowling two different styles of bowling and therefore of targeting both right- and left-handed batsmen. 
In spin bowling, the smallest changes in grip or release can have profound consequences for how the ball behaves. Not only will the future involve major shifts in technique such as hybrid spinners and, occasionally, ambidextrous bowlers but the art will continue to become ever more intricate as bowlers push to stay one step ahead of the batsmen.
14. The rise of general managers
In recent years, football clubs have empowered directors of football, who are responsible for player recruitment and strategy that outlasts the mere head coach, who tends to survive far less long. Largely unknown, general managers have become increasingly important in T20 leagues; with head coaches typically working simultaneously for several sides, general managers are charged with planning for the longer term, negotiating player contracts or conducting auction strategy (depending on the rules of the league) and arranging preseason schedules.
Clubs that are serious about winning will focus more on making sure they are planning for the long term. That will mean more general managers, mirroring similar figures in football and US sports who are ultimately responsible for hiring and firing the head coach. Given the multifarious demands of the role, that is likely to mean more outside voices without experience of playing the sport professionally.
In 2015, Mohammed Khan, an American with his own marketing and consultancy agency, sent an unsolicited email to a private equity and investment firm, about a sponsorship opportunity in Formula One. This led to a meeting with the chairman of the Chalak Mitra Group, who also owned Jamaica Tallawahs, where the two bonded over cricket. A few months later, Khan was hired to run the team as general manager. Khan was responsible for the player auction, and promptly won the Caribbean Premier League in his first season, with the team displaying a new preference for roles over rigid positions and Khan making extensive use of data analytics. His next few years were altogether more taxing, leaving Jamaica after a change in ownership and then having an ill-fated brief stint with the St Lucia Stars. But Khan had hinted at the new importance of general managers in T20.
15. Bowlers will be paid more
As totals in T20 will rise, so the difficulty of preventing teams from haemorrhaging runs will intensify. But the few able to prevent carnage will become more valuable than ever, and they will be paid accordingly. Far from the brutality of T20 hitting putting bowlers off, the incentives of the market may mean that bowlers have never had it so good.
"I've captained guys in the T10 format and it's just not a pretty place – 60-yard boundaries with guys teeing off from ball one," said Eoin Morgan. "It's an unbelievable challenge but also it presents a huge opportunity for somebody to be really, really good and make a good living and life around it. I think that's a huge carrot." A.R. Srikkanth, Kolkata's analyst, predicted: "Bowling hasn't taken precedence so far but it will eventually," envisaging that the price for bowlers relative to batsmen would increase.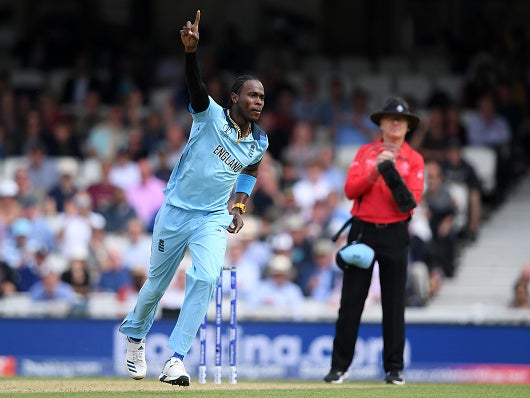 16. International cricket will gain a new structure
The paradox of international T20 cricket is that it is the most popular format of the sport but, after the creation of new leagues in ODI and Test cricket, it is the one format lacking any overarching context in between World Cups. The problem with most international T20 cricket is its structure: there isn't one. T20 internationals in between World Cups are essentially friendlies.
From 2018, football replaced a large number of international friendly matches with the new Nations League, a competition that placed teams in groups of four, with promotion and relegation, creating a dynamic competition. The format generated far more interest than the friendly games it replaced.
T20, with smaller margins between teams, ideally lends itself to a Nations League-type format – with, say, a series of groups of four teams each in different divisions, and the competition potentially doubling as part of the T20 World Cup qualification structure. Such a format could lend itself to short and snazzy competitions – say, of four teams playing each other twice each in their division, with the entire tournament lasting ten days and played in one or two countries.
Whatever the solution, insiders believe that international T20s, in their current form, do not do the format justice; many international T20s are played by virtual shadow sides, with countries resting their leading players, especially fast bowlers. Such matches, without clear consequences, mean that potential fan interest – and so economic value – is left untapped.
"When we have context in the ODI league going forward and the World Test Championship as well it may isolate T20 internationals a little in the sense that they're all friendlies," said Harrison. "Bringing context into all international cricket except T20 internationals is going to put pressure on international T20. We don't want it turning into exhibition cricket, we want it to be top-drawer, high-intensity T20 cricket played with the very best T20 players in the world. Maybe in order to introduce that kind of jeopardy into that we need to introduce context. Qualification gives you a definite potential hook to provide that so maybe we need to create that peril around qualification for World T20."
17. Super-fast bowlers
Traditionally bowling actions have been a product of a compromise between competing factors – broadly: speed, accuracy, movement and endurance.
The reduced physical workload of four overs per match and the challenges posed by balls that don't swing and pitches that don't seam, opens up the possibility of a new breed of pace bowler: concerned almost entirely with bowling at high speeds.
These bowling actions will likely look and feel very different to traditional bowling actions. They will probably be slingy and more round-arm, resembling a javelin thrower as much as a cricket player. Such bowlers will also be built differently too. They will have distinct training regimes, with high strength and power development emphasised to develop short bursts of explosive movement to attain extreme high ball speeds over 24 balls.
Producing bowlers such as these will require 'a completely different approach to developing fast bowlers' according to Marc Portus, head of movement science at the Australian Institute of Sport and a bowling biomechanics expert.
Cricket has already produced a handful of bowlers in this mould. The Australian Shaun Tait and the Pakistani Shoaib Akhtar, who played in the early 2000s, are the most famous examples. Both Tait and Shoaib were clocked at 100 mph and regularly operated in the high 90s. Tait and Shoaib employed bowling actions with enormous pivoting delivery strides and a slingy, round-arm release that echoed the Australian Jeff Thomson in the 1980s who was also capable of electric speed. Both Tait and Shoaib battled injuries throughout their careers: the sheer physical burden placed on their bodies by their bowling actions was too much to withstand bowling more than a dozen overs at a time. In T20 though, with only 24 balls permitted per bowler, this barrier no longer exists.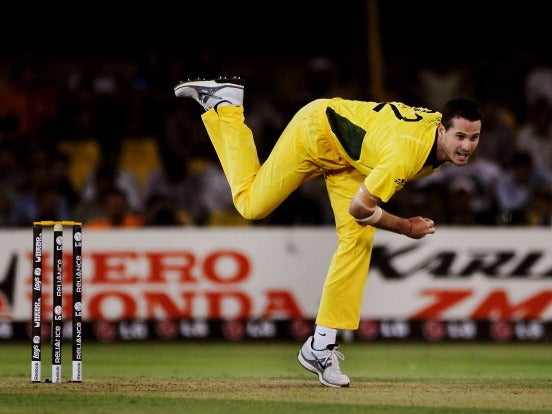 18. Batsmen more like baseball hitters
The emphasis on boundary hitting in T20 will give rise to a new subset of batsmen, more aligned to baseball hitters than traditional cricketers. These players will have techniques designed to maximise shot power and distance with minimal footwork and a strong, stable base and a still head. Their bat swing will be long and clean and they will generally be big, powerful men. They will typically target the leg side because it is the most natural hitting zone but they will evolve to hit over the off side as well.
"I think guys are going to get bigger and stronger like baseball where the fielders don't matter,' envisaged Brendon McCullum. "You'll just take the fielders on. Andre Russell is like that, isn't he? He doesn't play sweeps or ramps, he just hits in his area."
19. The physique of batsmen will change – and so will the risks of performance-enhancing drugs.
As T20 places a greater premium on the physique of players, so an increasing number of batsmen will appear tailor-made to hit sixes. Batsmen will get stronger, with training programmes specifically designed to augment six hitting.
The lessons of the world's other great bat-and-ball sport, baseball, suggests that some cricketers will be tempted by performance- enhancing drugs. This risk is heightened by the lax standards of drugs testing in T20 leagues around the world. Unless there is a concerted uplift in both the quality and quantity of drugs testing in cricket, the fear will be that cricket will sleepwalk into a doping crisis of the sort that has already befallen baseball.
20. Spinners will bowl more
Traditionally pace bowlers have bowled at the start and the end of the innings in white-ball cricket and the spinners have operated through the middle. But in T20 where the emphasis is on boundary hitting, spinners returned a lower economy rate than pace bowlers in every single over of the innings. This suggests that spinners have been systematically underbowled – perhaps because captains whose spinners were hit at the start or end of an innings could expect to face far more criticism than captains who bowled pace bowlers then, in accordance with traditional cricket thinking.
The great CSK and KKR teams have already shown what is possible by building spin-heavy attacks, particularly in spin-friendly conditions; so have the CPL's Guyana Amazon Warriors. Gradually more teams will break with convention and seek to take advantage of this fundamental imbalance between pace and spin. Teams who are set up to deliver at least 16 overs of spin – especially in home conditions – will become commonplace. One team may even make history by delivering all 20 overs by spin.
21. Spin power hitters will be very valuable
The continued rise of spin bowling and its greater usage will place huge value on those batsmen capable of power hitting against spin. The lack of pace on the ball and the different directions of turn have traditionally made consistent hitting of spin bowling very difficult. Yet the likes of India's Hardik Pandya – with long levers and rapid hand speed – have shown that it is possible. Until spin power-hitting techniques become a more established part of youth coaching, these players will remain very rare and very valuable.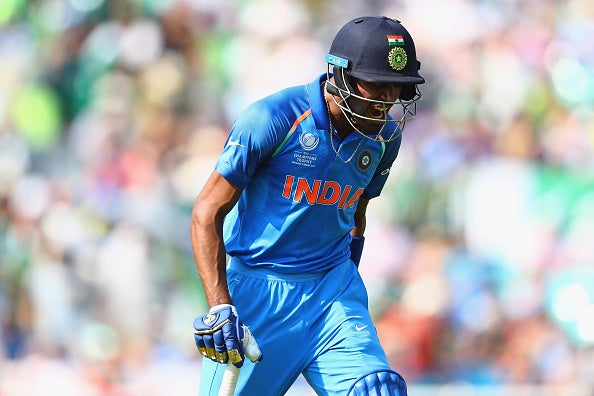 22. Innovations to help incoming batsmen
Incoming batsmen can sometimes be seen shadow batting by the dugout, often wielding two bats to help with bat speed when they then have just one in their hand at the crease, and occasionally they'll be on exercise bikes. Ultimately though, this kind of preparation doesn't happen nearly enough and is barely adequate as it is.
Innovations like batting cages – essentially pitchside nets or nets in the bowels of the stadium – and virtual reality headsets are tools that could be used to help prepare incoming batsmen. By hitting balls before arriving at the crease or by visualising facing certain bowlers, batsmen can better prepare themselves for arriving in the middle. Installing batting cages might provide logistical challenges to smaller venues but newer stadiums in particular should engineer space for them; nursery grounds and indoor schools could also be used.
23. Batsmen will start faster
The first era of T20 batsmanship was defined by batsmen expanding their power game, by elevating strike rates from around 130 towards 150. The next era will be defined by batsmen reaching these scoring rates more quickly. Currently many batsmen still take time to 'play themselves in' – an approach embodied by Chris Gayle who scores very slowly at the start of his innings before accelerating rapidly later. Higher scoring rates, deeper batting orders and the evolution of the format more generally will place pressure on this approach and greater emphasis will be put on the need for batsmen to start more rapidly. Shorter formats such as the Hundred and T10 will illustrate how players can score with alacrity from their first ball. The signs of improvement are already there: strike rates in the first ten balls of the innings rose from 105.83 between 2010 and 2015 to 112.41 since then.
24. Greater safety precautions
It is reflective of the changed balance of power in the game that where helmetless batsmen once feared hostile fast bowlers, now – as helmets have come into the game and power hitting has developed – the relationship has been inverted.
In 2017 Nottinghamshire's Luke Fletcher bowled a full toss to Birmingham's Sam Hain who smashed the ball straight back towards Fletcher and clattered him on the head. Fletcher was fortunate – he suffered a small bleed on his brain but did not lose consciousness and, after being ruled out of the season, resumed playing again the following year. The incident embodied the dangers facing bowlers, who have traditionally worn no form of protection, and led to the New Zealander Wayne Barnes bowling with a face mask in T20. Umpires have also begun wearing helmets and arm shields.
The years ahead will see bowlers and umpires better protected. Fielders could also be helped by cushioning around the outfield to protect them as they attempt athletic boundary saves and catches. Netting around the boundary edge, as used in baseball, would be a straightforward way to ensure against serious injury or perhaps even a fatality in the crowd. Cricket should not wait until it is too late.
25. Home and away kits
Unlike other team sports such as football and rugby, the players on the pitch cannot be distinguished from their equipment, with spectators instead relying on which players are using bats to distinguish them from the fielders. But for casual fans the introduction of home and away kits in T20 when teams' home strips are the same colour would be a simple way to make the game more accessible. Having a second kit could also increase a team's merchandising revenue.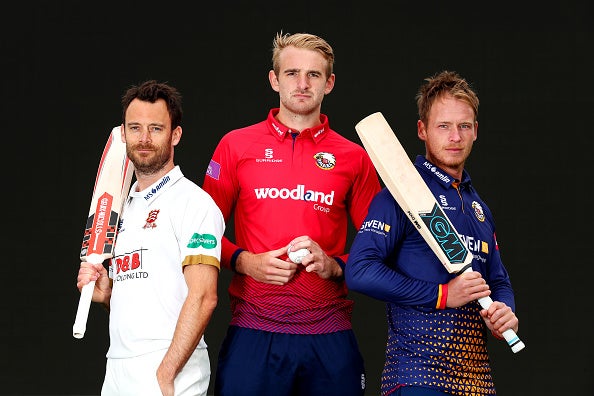 26. Owners will become more important
As cricket has been unusual in having such a comparatively unlucrative domestic game, compared with other sports, so it has had relative refuge from team owners who try to bend the sport to their will, as is common in US sports, European football and European rugby. Indeed, while the names and motivations of owners in these sports is a common point of discussion among fans and the media, owners of specific teams have largely been ignored in cricket. But one by-product of the growing strength of club, compared to country, cricket is likely to be more interventionist owners.
"More pressure will come from franchise owners to have a stake in decision-making," said Jon Long, former head of strategy at the ICC. "Cricket has been remarkably effective in keeping its major leagues under the control of its national governing bodies. This might not change in the coming five years but if it does change then private investors will start to exert greater influence over scheduling, player salaries and income, which will bring the leagues into greater conflict with the international game and change the landscape more dramatically."
Owners could provide yet another source of conflict in a game already brimming with tensions between different factions. Sports owners are overwhelmingly motivated by a desire to make cash for themselves – as with any business – so will be inclined to push for more matches and longer league seasons, so that they can sell the broadcasting rights for more. The tensions familiar to other sports, between member boards and private owners, may come to cricket too.
27. Shorter formats won't gain the sporting integrity that T20 has
T20 is not an end in itself. It has also heralded a new era of experimentation with even shorter formats – the T10 format, and England's new Hundred competition. Indeed, T20 itself can be viewed in the context of earlier experiments – the Hong Kong Sixes competition, which has run since 1992, and the Cricket Max competition in New Zealand.
Such experimentation is likely to be ratcheted up even further in the years ahead, as organisers attempt to create an even shorter format of the sport. These formats are likely to continue, and gain in popularity, but retain the feel more of an exhibition than cricket that really counts.
"I see the shorter 100-ball and T10 as an avenue in for people who want to play cricket for an hour or two hours, that's it," said Eoin Morgan, England's captain and an avowed supporter of the sport experimenting with new formats. "I think T20 will still be the flagship."
Even Tom Harrison, the chief executive of the England and Wales Cricket Board and instigator of the new Hundred format, shared a similar view. 'For us the Hundred is just another format of short-form cricket. I don't see it as a fourth format or anything like that. I think it is optimising the opportunity that we've got to appeal to fans,' he said. 'I don't see it as a replacement at all for T20 and it's not designed to usurp the fantastic job that T20 does for cricket around the world.'
And so while the number of formats may well mushroom further in the years ahead, these incipient and even briefer forms of cricket are best understood as a gateway to T20 rather than a threat to it.
28. A T20 World Cup will be played in the US in the 2020s
Cricket's administrators have looked wistfully to the US market for years. But the climate there has never been more promising. The number of immigrants from India alone rose to 2.4 million by 2015, buttressed by others from cricket-playing areas in the Caribbean and the rest of the Asian subcontinent. The USA team secured one-day international status in 2019, opening up new sources of funding. The ICC has overseen a transformation in the quality of governance of US cricket. So the chance to galvanise – and monetise – the sport in the US has never been greater. Indeed, huge amounts could be made from the existing US market, even without growing it – the US is the second biggest market for ESPNcricinfo, for instance.
Compared to other global sports, cricket has been extraordinarily insular in where it has staged its global events. While Japan hosted the 2019 Rugby World Cup, China the 2019 Basketball World Cup, and the 2018 Football World Cup was staged in Russia, all major men's global events from 2016 to 2023 were awarded to Australia, England or India.
The T20 World Cup represents the best chance of opening up events to new frontiers. While much work would need to be done on infrastructure, at some point in the 2020s the ICC could dare to stage the T20 World Cup in the US in the hope of unlocking new cash and globalising the sport. But the idea has burgeoning support among some of the most influential countries in the sport. 'I would love to take a T20 World Cup to the US – I think it would be a brilliant thing to do,' said Tom Harrison, England's chief executive.
29. The system of drafts and auctions will evolve
The IPL's auction system is not designed to spread talent around most efficiently. Instead, it is designed to be compelling entertainment – compelling TV – something in which it succeeds spectacularly. But among some franchises, there is a wish for the system to evolve.
"I hope we'll get away from these auctions," said Venky Mysore, chief executive of Kolkata Knight Riders. "As the league has reached the stage of maturity the weightage that one has to give to continuity is very high – the connection with the team, the city, the fan base and everything else. I'd like to see a different system perhaps – maybe a mini-draft, more trading and loans, rather than a full-scale auction where you undergo significant churn of the team. We have to get to that next phase now I think."
A new system – say, of elite international players still taking part in the auction, but lesser players being recruited separately by teams – would change the dynamics of the IPL, and other T20 leagues which use a draft system. This would create more continuity in teams, and prevent teams losing all bar a handful of their players during the big auctions, every three or four years, which would encourage teams to focus more on improving the players they already had, rather than merely signing better ones. If teams could retain more players they would be more inclined to develop their contracted players. An intimation of this was hinted at after the 2019 IPL season when Mumbai Indians' injured fast bowler Alzarri Joseph spent close to four months recovering in Mumbai where he was nurtured by the team's support staff.
Teams will become more sophisticated in their talent identification. Since the creation of the Pakistan Super League, the Lahore Qalandars team have conducted trials for young players throughout Pakistan, which several hundred thousand players are believed to have taken part in. They have uncovered talented overlooked players, including the exciting fast bowler Haris Rauf, in this way.
Only, there is a snag: teams are only allowed to sign players who don't play in the Pakistani professional system before the draft. That creates an incentive problem: one team could do all the talent scouting, and rivals could benefit from this by picking up these players in the draft. Similar handicaps impede teams from ambitious talent identification and development programmes in other leagues, including the IPL.
Some teams in the biggest leagues already employ scouts full- time, like football clubs, to scour emerging talent. If the recruitment system is tweaked to allow clubs to be sure to benefit from the talent they uncover then teams would have more incentive to invest in finding new talent. That could mean a surge in academies and innovative talent identification schemes within the countries that teams are based.
30. More elite players from non-traditional countries
With the auction system as it stands, one IPL team could build a swanky academy in Nepal, say – but the talent produced would be equally open to all teams. If the system is tweaked, it would incentivise teams to invest in proactively developing and improving talent in foreign countries to improve their side.
An alternative model is also possible. The NBA has academies dotted around the world, in Australia, China, India, Mexico and Senegal, funded centrally by the league. With imagination, cricket's biggest T20 leagues could do the same. The IPL creating academies in, say, Canada, the US and Germany could unearth talent that would grow the league in these markets, and so make the league's economics even more profitable.
31. T20 will develop its own language
During this first era of T20 the format has suffered both in media perception and in tactical reality because of comparisons to longer forms of cricket. So far T20 has almost exclusively been described and understood using a framework and a language inherited from longer forms of the game.
As a result there is a chasm between the level of conversations that happen in teams and the more simplistic conversations about decision-making that take place outside the changing room.
Conveying T20's messages and stories will be greatly enhanced by the development of a separate strategic and tactical vocabulary specifically for T20, similar to that now common in football coverage. While we have begun to see this in T20 with concepts such as 'front-loading' which means to adopt an aggressive, top- heavy batting strategy in the Powerplay, these terms are rare and scarcely used. An evolution of T20 terminology will showcase the format's nuances, complexities and skills.
32. T20 will be cricket's gateway to the Olympics
In 1900, Devon and Somerset Wanderers, representing Great Britain, beat the French Athletic Club Union in a cricket match in Paris. Twelve years later, this game was officially recognised as being part of the 1900 Olympic Games. It remains the only game of cricket to take place in the Olympics.
In 2009, rugby sevens rejoined the Olympics, effective from the 2016 Games. The benefits have dwarfed all of World Rugby's expectations: rugby has received around an extra £25 million every four-year cycle from national Olympic committees since rejoining, as well as extra sponsorship and support from local government. Most significant has been the exposure gained through being an Olympic sport – both in the Games themselves and in qualification for it – which has boosted participation in the men's and, especially, women's game around the world.
Rugby's surge has highlighted cricket's curious position as being the only major sport not in the Games. For a long time it was this way because it didn't want to be, with England historically staunchly opposed, arguing that it would cause disruption to their home summer once every four years. England are now declared supporters of joining the Games. 'T20's got a huge role to play in the future,' said Harrison. 'I'd like to see the ICC – and we're huge believers in this – adopt a proper strategy to get into the Olympic Games.'
That just leaves India as a potential obstacle. Virtually every other board – even Scotland and the West Indies, whose cricket players would be represented under different banners at the Olympics – are strong proponents of joining the Games, convinced of the potential to galvanise the sport in emerging nations. In Germany, for instance, cricket would receive £750,000 a year just by dint of being an Olympic sport, compared to about £150,000 a year from the ICC. And the International Olympic Committee, who are keen to grow the Olympics in South Asia are also known to be keen.
T20 is the most probable avenue for cricket to join the Games. The most likely format, in both men's and women's cricket, seems to be of two groups of four – with the identities of the nations decided by pre-qualifying – progressing to the semi-finals and finals. It could be a seminal moment for cricket.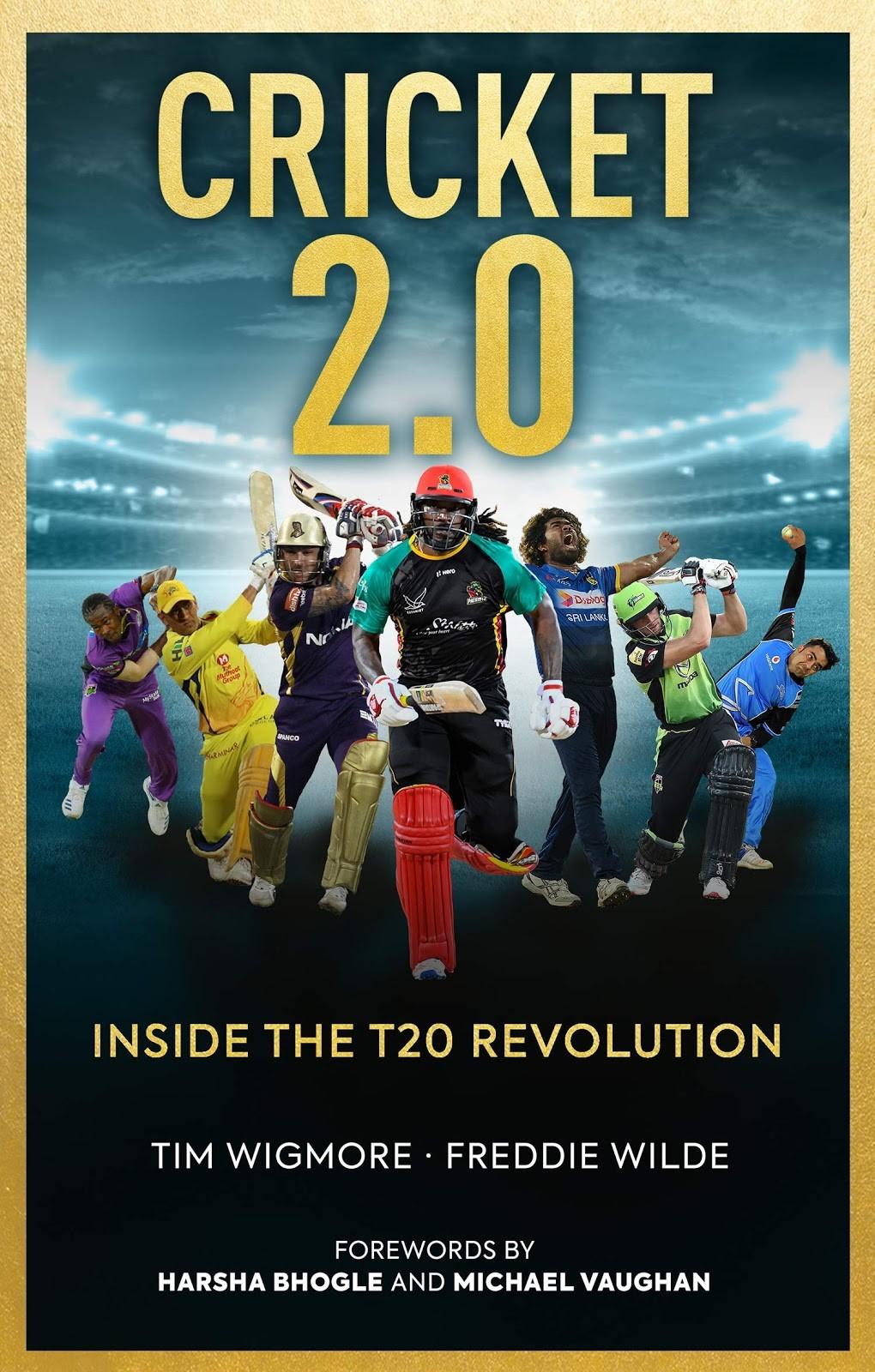 Cricket 2.0 tells the story of how an old, traditional game was transformed by Twenty20, and the format moved from being a gimmick to the face of modern cricket. Based on over 80 exclusive interviews with the players and thinkers who have shaped the game – including Brendon McCullum, Eoin Morgan, Rahul Dravid, Jos Buttler, Kieron Pollard, Rashid Khan and Sunil Narine – Tim Wigmore and Freddie Wilde chronicle this tale with insight and story-telling verve.
It is out now to buy in good shops or to order online here.
Source: Read Full Article