Joe Denly and the importance of being in the right place at the right time
Joe Denly has not been selected by England to face South Africa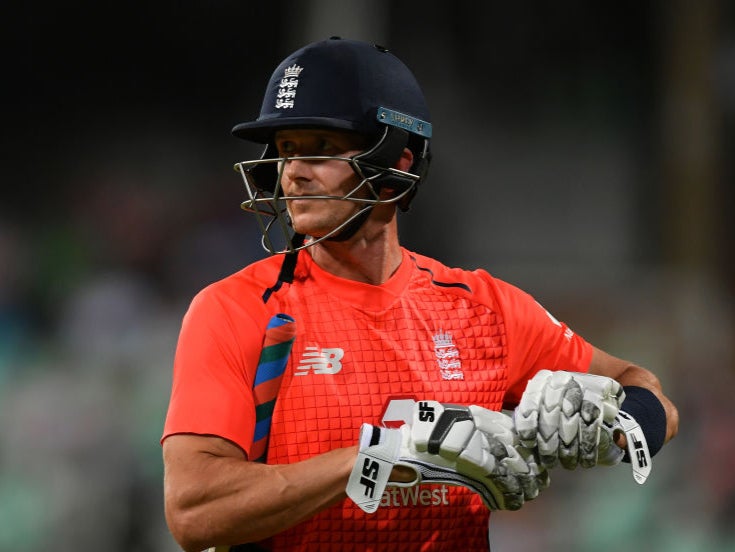 Joe Denly has not been selected by England to face South Africa
Now – with the emergence of Zak Crawley, Dom Sibley and Ollie Pope in the positions he did his utmost to hold firm, and Liam Livingstone given the nod as the hard-hitting leggie – Denly is obsolete.
His ascension was originally sold as a calculated punt; one from Excel sheets rather than Tarot cards. The combination of 2,200 first-class runs across 2018 and 2019, and a calibrated expected average, suggested he could excel at a higher level.
But it was also informed by circumstances beyond England's failings in the five-day game. Nottinghamshire's Joe Clarke, a prodigious talent groomed for this specific chance, spent much of the 2018 summer training with the Test side. Clarke, though, would be barred from selection after his involvement in a WhatsApp group of sexual conquest that escalated to the conviction of his flatmate, Alex Hepburn, for rape.
In turn, Denly's situation encapsulates a truism of professional sport: for all the talent required to reach the top, getting there is as much about being in the right place at the right time.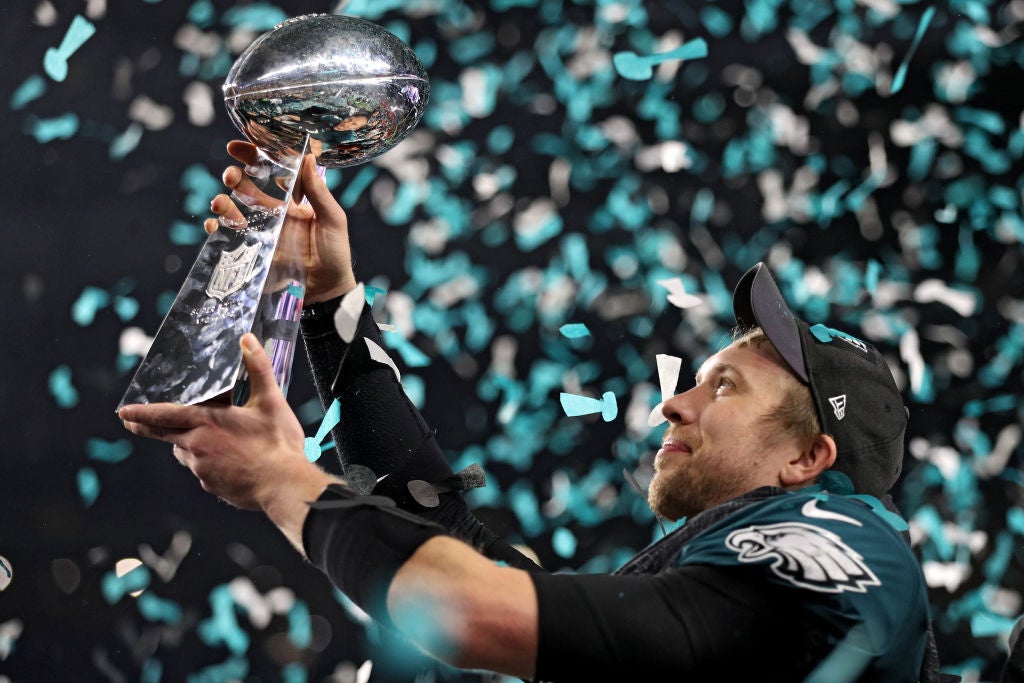 Nick Foles seized his chance when Carson Wentz went down
Martin Kelly can vouch for that. The Crystal Palace full-back found himself at Euro 2012 as a late replacement for Gary Cahill with a single cap to his name. Though he was unused and, given England's pit of accomplished right-backs, is highly unlikely to add to the two minutes of his sole appearance – he has only played for Palace once, in the EFL Cup, this season – Kelly is still an England international, and one of the few to make it to a major tournament.
On the other side of that coin is Nick Foles, a back-up quarterback for the Philadelphia Eagles who found himself as the leading man when Carson Wentz was injured at the end of the 2017 regular season. Foles went on to guide the Eagles to their first Super Bowl victory.
The Eagles would stick by Wentz and, at the start of 2019, Foles moved to the Jacksonville Jaguars in his quest to become a starter. A year later he was traded again to the Chicago Bears where he has struggled, underlining the consensus among Eagles decision-makers and the wider American football community that Foles is not a franchise quarterback.
Try telling that to Foles, mind – one of only 32 quarterbacks with a Super Bowl ring and maybe the best example of someone making the most of these random windows of opportunity. Right now, athletes around the world are working to create their own Foles moment with the delayed Olympics and Paralympics giving those who failed to make 2020 a chance to re-qualify for the Games in 2021.
The Covid-19 pandemic has offered them a do-over, just as it might for Denly if next summer requires separate squads in different bubbles as it did this year. While he hopes that is the case, age and the chances already spurned are likely to count against him as England seek to move on.
If this is to be it, Denly leaves with plenty to keep him warm over the winters that follow. One of just 695 men to have played Test cricket for England, and of 459 to represent them in a marquee Ashes series. He also managed to bag the best T20 figures for an English spinner with four for 19 against Sri Lanka.
He also played an important hand in one of Test cricket's most remarkable victories. Without his second-innings 50 at Headingley last summer, which ensured he and Joe Root spent almost four hours together at the crease on the penultimate evening of the match, Ben Stokes' miracle the following day would have been all the more unlikely.
Even through indifferent form, he was a teammate supportive of all, particularly those youngsters he ensured were not exposed to too much too soon, and are now thriving. That essence of a team player resonated with swathes of England supporters, making him an unlikely cult hero.
At first, it rallied against the mainstream criticism that he was out of his depth, which grew especially louder as his scores dipped towards the end, failing to make it to 50 in his last eight innings. But his doggedness, invariably putting in a shift before falling – important to England's series win in South Africa earlier this year – inspired borderline fan-fiction thanks to a group of Twitter obsessives calling themselves the #DenlyMemeTeam. He was presented with their work at the end of this summer, much to his amusement, confusion, a little fear and, ultimately, gratitude.
It's easy to cast that off as a very British sentiment of rooting for the underdog in that deprecating way we do. But it primarily came from recognising a man and a cricketer who did his utmost when called upon in a profession open to very few and at a level even fewer reach. The annals may regard him as little more than a stop-gap. But sharper focus on how and why he was selected, and what he provided, should be more forgiving.
So yes, Denly's international career was a function of being in the right place at the right time. The thought he will wrestle with, one that plagues beneficiaries of professional sport's volatility, is whether he did right by his talents and this scarce opportunity gifted to him. During those reflections though, he should not forget he did right by English cricket when they needed him most.
Source: Read Full Article