Zlatan Ibrahimovic banned for two LA Galaxy matches by MLS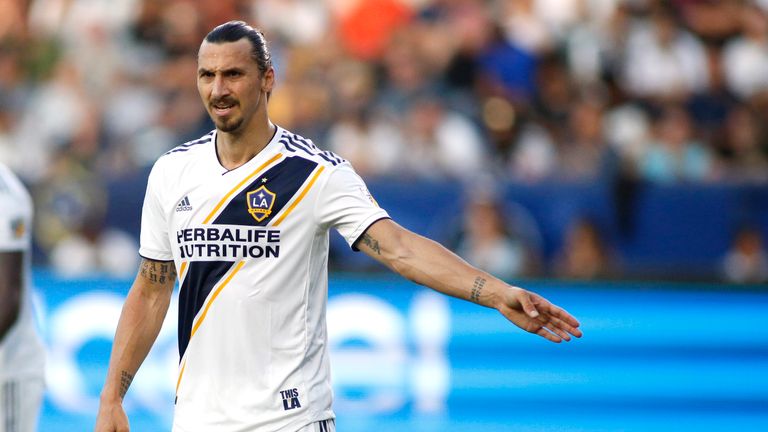 LA Galaxy forward Zlatan Ibrahimovic has been suspended for two games and issued an undisclosed fine for violent conduct by the MLS Disciplinary Committee.
The punishment relates to Ibrahimovic's actions in the 86th minute of Galaxy's 2-0 defeat to New York City last Saturday.
After hitting the crossbar and watching team-mate Chris Pontius put the rebound over, Ibrahimovic was bumped in the back by retreating goalkeeper Sean Johnson. Ibrahimovic turned to face Johnson, grabbing him by the neck with his right hand before both players fell to the floor.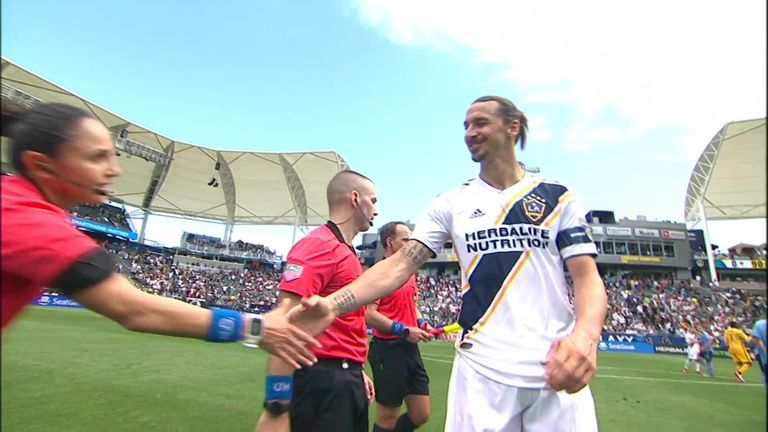 Ibrahimovic, who has scored nine goals in 10 games this season, will miss Sunday's home fixture against the Colorado Rapids and next weekend's match at Orlando City.
Last week, the 37-year-old was fined for diving in Galaxy's loss at Columbus Crew and his most recent suspension is his third in MLS – the second for on-field conduct.
He was given a red card for slapping Montreal's Michael Petrasso on the side of the head last May, and the league also forced him to sit out a game last season after he skipped the MLS All-Star match.
Source: Read Full Article