Why Britain's wheelchair rugby team are ones to watch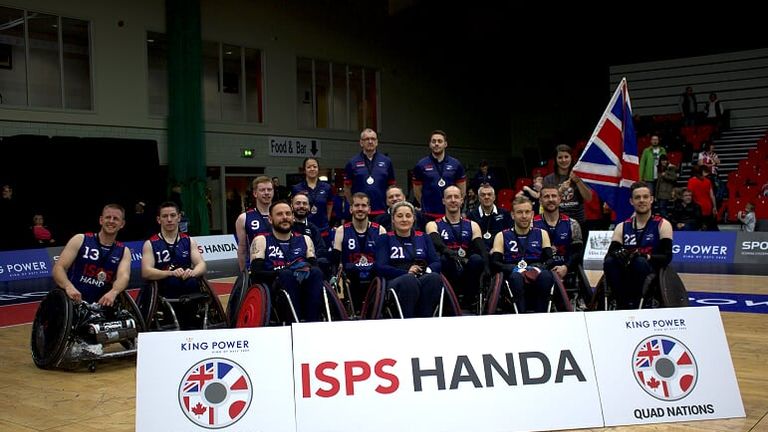 It's shaping up to be a busy year for Britain's wheelchair rugby squad, who in March stormed to silver on home soil at their first tournament of the year, the Quad Nations in Leicester.
Throughout their campaign they showed some of the world's top teams that they mean business as they hurtle towards Tokyo 2020, demonstrating that they have the depth of field in the squad that can make them potential giant-killers as the 2019 international season progresses.
Over the next few months they show no sign of stopping when it comes to competing for titles with a second four-team tournament coming up, this time in Alabama from May 22-25.
This will see them pit themselves against the top three teams in the world – Australia, USA and Japan in the Four Nations.
The nine-player squad was confirmed last week, featuring Gavin Walker, Kylie Grimes, Jonathan Coggan, Ryan Cowling, Nick Cummins, Ayaz Bhuta, Jamie Stead, Jim Roberts and Aaron Phipps.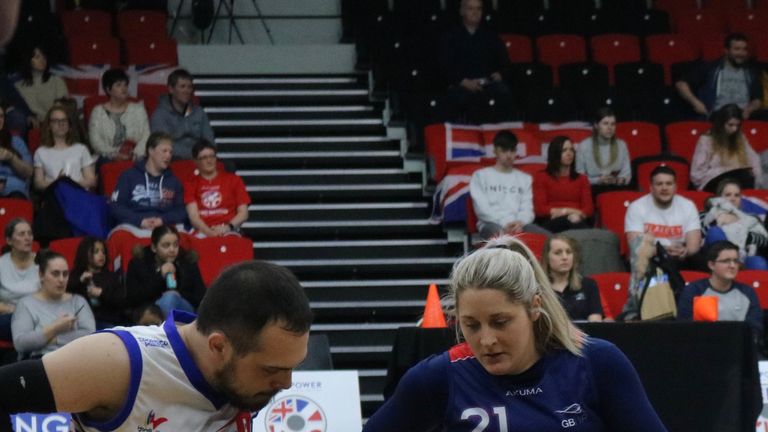 Following on from the Four Nations they will have a European title to defend in Denmark and a planned trip over to the Rugby World Cup in Japan where they will take part in World Wheelchair Rugby Challenge.
So ahead of their stateside visit later this month, Sky Sports takes a look at why this British Murderball squad should be on your radar when it comes to potential for silverware in 2019.
There's more in the tank
It's fair to say the start of this year's international fixtures saw the GB squad lay down a marker to the rest of the world that heading into the next Paralympics they have the game, squad and potential to make the podium in Tokyo in just over 16 months time.
In their final against Japan at the Quad Nations in March it was a tight contest and when you consider Japan are the current world champions, for GB to keep it at a two-point game was an incredible achievement.
But Aaron Phipps believes this is just a starting point and that GB can build upon this even further heading into the rest of the season.
"I still believe we're not firing at 100 per cent yet, which is so exciting," Phipps told Sky Sports.
"To get as close as we got in that final against Japan in Leicester, in a game like that is a really good sign for us because we've still got areas we can tighten up on. I'm excited for what we can achieve the rest of the year, Tokyo and beyond."
Strengthening through the domestic league
The domestic league has come a long way in recent years and the increased competitiveness that can be seen on weekend league fixtures across the country is clearly helping strengthen the British squad during this Paralympic cycle.
"It's a really strong league," said Leicester Tigers' Jamie Stead. "We have a few import players from other national teams coming into our league now so that helps strengthen the league too.
"With the GB players spread out across the teams it means we're getting to compete against the best athletes this country has to offer.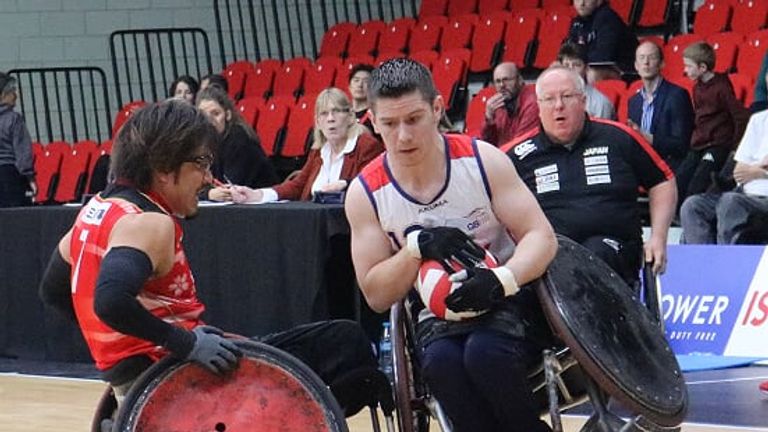 "And we're getting that type of competition that we need four times a year and it helps us improve our game.
"Myself, Nick [Cummins] and Gavin [Walker] are all team-mates at Leicester Tigers as well as being GB team-mates too so we're able to build on our chemistry as well at club and country level and you can see that chemistry we've built out on court when we are part of the national side."
They've found a hotspot for the sport?
The squad picked to represent the country comes from across the domestic league, although at the Quad Nations back in March the GB team did feature six players and staff from Leicester Tigers, who have now won back-to-back league titles.
However, having hosted major international tournaments and being the first place to have a rugby union side put their name and their brand to a Murderball league team, Leicester seems to have become very much the home of wheelchair rugby in this country.
Discussing the Leicester link, Stead's Leicester team-mate Cummins added: "It was a massive step when Leicester Tigers came on board and other rugby union clubs have followed suit.
"It's the crowds we get out to support us too here, they really make the effort to get out here and cheer us on so I'd say Leicester is definitely becoming a hotspot for the sport."
A double act that could do damage?
One of current world champions Japan's strengths, and something which they use to frustrate their opponents with, is the dominant duo of Yukinobu Ike and Daisuke Ikezaki.
Their height advantage presents a challenge for all teams but in Britain's last outing against them, two GB players were up for the challenge, and met it.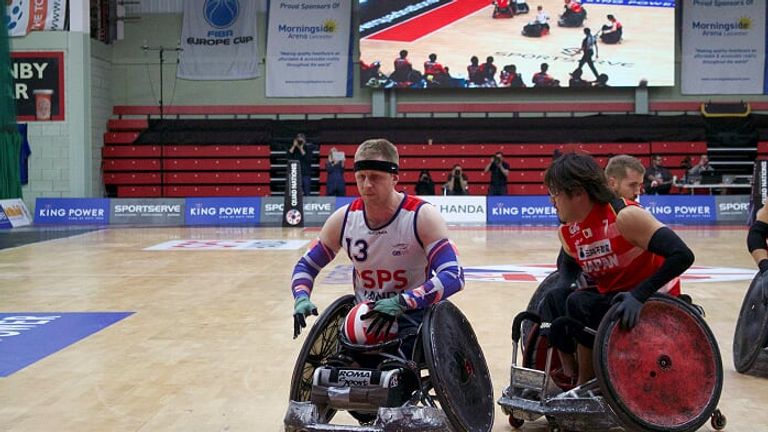 Together Phipps and Jim Roberts combined and didn't shy away from smashing into Ike constantly in an attempt to disrupt the Japanese playmaker, something which saw them win individual 'best in class' awards at the 2019 Quad Nations only a few months ago.
"Ike and Ikazaki are phenomenal. I just love playing against them, but I hope in the future people will say Phipps and Roberts are too," Phipps said.
Phipps believes one of the strengths of the current GB squad is that there's a depth which enables them to play multiple lines and frustrate opponents, and there's not just one playmaker; in fact it generally changes dependent on the opposition.
"In other games where there's not two really dominant players like you have with Japan you're going to see Jamie [Stead] a lot more," Phipps added.
Source: Read Full Article