LIVE STREAM: Watch Orlando Magic @ Toronto Raptors live on skysports.com, Sky Sports app and YouTube
Watch the Orlando Magic take on the Toronto Raptors in game one of their first-round playoff series with our free live stream.
https://youtube.com/watch?v=U7vssXv91e0%3Ffeature%3Doembed
The Raptors ended the regular season with a 58-24 record to claim the No 2 seed in the Eastern Conference and are favourites to get off to a winning start in this series. The Magic surged into the playoff places with a stellar late-season run, claiming the seventh seed after ending the season 42-40.
If the regular season series between Orlando and Toronto is any measure, this first-round battle may hold more intrigue than a usual No 7 vs. No 2 showdown. The Magic proved themselves to be every bit the equals of the Raptors during the regular season, splitting the four meetings.
Watch the Playoffs LIVE with a Free 7-Day Trial of NBA League Pass!
While one of Orlando's wins came while Toronto superstar Kawhi Leonard was out with "load management", one of the Raptors' victories over Magic came only after Danny Green sank a baseline jumper as the final horn sounded at the Amway Center.
Orlando, winners of four straight and 11 of 13 to close the regular season, has momentum on their side and enter the playoffs with plenty of confidence. Their 17-win improvement this season over last season proved to be the largest gain in the NBA.
"We feel like we can play against anybody, so just line 'em up," Magic forward Aaron Gordon said following Orlando's 122-114 thumping of Charlotte in Wednesday's finale.
Starting playoff series well has proven problematic for the Raptors. In Toronto's postseason history, they are just 2-13 in the opening games of playoff series. Between 2001 and 2018, the Raptors lost 10 straight Games Ones.
Raptors coach Nick Nurse knows his team can take nothing for granted.
"We've had a lot of problems with them," Nurse admitted prior to his squad toppling the Magic 121-109 on April 1.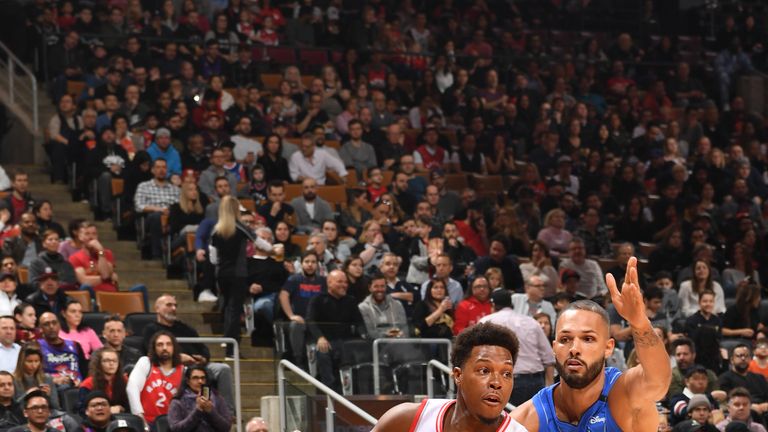 "They've gotten us twice and we were lucky to get them the one time that we got them. We hit a shot at the buzzer, and they outplayed us that night, too, I thought."
Despite those concerns, the fact of the matter is the Raptors are a much-improved team this season. In star man Kawhi Leonard, they have a former NBA Finals MVP who can dominate games on the offensive and defensive ends. The trade deadline acquisition of Marc Gasol provided them with an upgrade at center and another experienced All-Star presence with experience of deep playoff runs.
Source: Read Full Article