Former stars linked to CA high-performance job
Four months after Pat Howard's demise, Cricket Australia hopes to have a job description available for a new high-performance chief as early as this week, with several high-profile names already linked with the role.
Consulting and executive recruitment firm Egon Zehnder is set to finalise a job description for a CA position that will play a major role in shaping the development and performance of the national men's and women's programs, and the pathway system, over the next five to 10 years.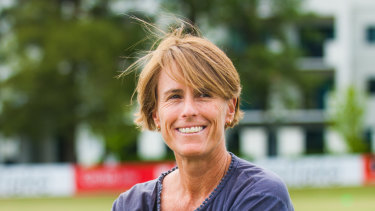 Interim high performance chief Belinda Clark is steering the process.Credit:Elesa Kurtz
The job description will be available on CA's website once finalised. It's believed a range of people across Australian cricket will be involved in the interviewing process.
Those involved in the process have all confirmed the role will differ to the way it had been run under Howard, who was often seen as an autocratic and even polarising figure, although he did shake up the system and helped secure home Ashes and World Cup victories.
Those who have been approached in recent months have reported the role could this time be split, with the top figure more in the mould of a head of cricket with planning responsibilities, and an offsider running the day-to-day system and dealing more with state talent managers, coaches and medical and training staff.
It's understood former Australian batsman Dean Jones has attracted interest. Jones has become one of the premier short-form coaches in world cricket, particularly on the sub-continent and through Asia. Jones, a former Test star who helped to revolutionise one-day cricket, was last month inducted as a legend in the Australian cricket Hall of Fame.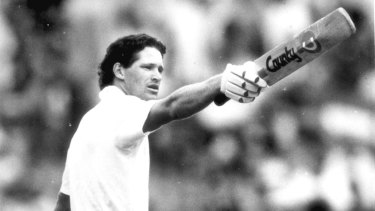 Dean Jones was admitted to the Hall of Fame this year.Credit:Photographic
Jamie Cox, the second-highest run scorer in Sheffield Shield history and a former national selector who is now a part of the football department at AFL club St Kilda, is believed to have been sounded out. Cox has history in the high-performance field, having run this role for the South Australian Cricket Association.
Western Australian Cricket Association high-performance boss Ben Oliver, who worked with Justin Langer during his time at the WACA, remains in the running. Oliver, a former first-class player with Victoria and Tasmania and a former CA official, joined the WACA in 2012. It's understood WACA chief executive Christina Matthews was also a figure of interest but ruled herself out.
Former Australian captain Mark Taylor, who stepped down as a CA board director on the eve of the season after it became too difficult to juggle that role with his media commitments, has been mentioned in dispatches.
Belinda Clark, the interim high-performance chief, has been running the process.
It's understood CA has been mulling whether the role should be tailored more around the type of character it wants from a candidate, rather than simply finding someone who can tick off the bullet points on a job description checklist. The new top person will need to work closely with Langer, although the lines of power will need to be defined.
That the process is still going has left some potential candidates wondering what their next move should be should other roles in world cricket appear in the meantime.
The search comes at a time when state associations and players want states to have a greater role in the development of young talent, as opposed to this falling significantly under the auspices of the centre of excellence in Brisbane. There will already be change, for Greg Chappell, a key figure in promoting youth in his dual role as a national selector and national talent manager, will step down after the Ashes.
Source: Read Full Article